Disclaimer: this article includes affiliate links. When you make a purchase through one of our links, we may receive commissions.
In this post we are going to cover: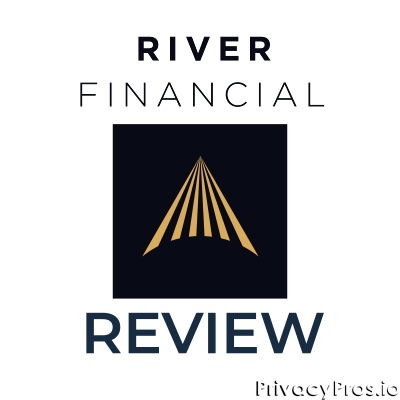 River services
Fees, limits and deposit times
How to create an account
River security
Plus more... Read on to learn everything you need to know about River.
River Financial is a bitcoin brokerage firm that offers an easy and convenient way of buying and selling bitcoin. This firm also offers an array of other personalized services, but it is not a Bitcoin exchange. I took a closer look at this company and its services and here are my findings.

River Financial is an online brokerage firm that enables its clients to buy or sell Bitcoin. On top of this, they offer custodial services, storing the private keys of clients in both hot wallet and cold storage per the client's preferences. The River Financial clients can earn profits by deciding to sell their bitcoin and gain the difference between the buy and sell prices, but this is not a cryptocurrency exchange. The founders have stated that River Financial is intended for the long-term investor.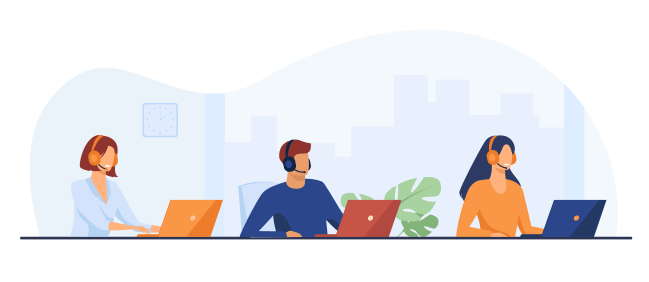 This company has great customer service with email support and an active phone number. River Financial also offers financial advice by a Private Client Advisor that knows its business along with a performance tracking feature. They plan on adding services like payments with Bitcoin and other interesting features.
QUICK TIP: The best place to store coins after you buy is not on an exchange. You need to buy a hardware wallet like a Ledger or Trezor to store them yourself.
Pros and Cons of River Financial
Pros
Online Bitcoin brokerage service
A simple way of buying Bitcoin
Long-term investor catered services
On-chain and Lightning Network deposits/withdrawals
Excellent security measures
Multi-factor authentication
Cold storage dispersed in several locations
Low buy/sell fees
Simple, intuitive design of web application
Cons
ACH bank transfers only
No live chat option
Knowledgebase could be better
No credit/debit card deposits
No mobile app (yet)
Pros
Cons
Online Bitcoin brokerage service
ACH bank transfers only
A simple way of buying Bitcoin
No live chat option
Long-term investor catered services
Knowledgebase could be better
On-chain and Lightning Network deposits/withdrawals
No credit/debit card deposits
Excellent security measures
No mobile app (yet)
Multi-factor authentication
Cold storage dispersed in several locations
Simple, intuitive design of web application
River Financial Background
Based out of San Francisco, California, River Financial is a relatively young company founded in February of 2019. For some time it was still in the beta testing stages and it went in fully live only recently. The company is founded by Alexander Leishman and Andrew Benson. Both men had the same goal of building the best online place to buy/sell/use Bitcoin for the long-term-investor.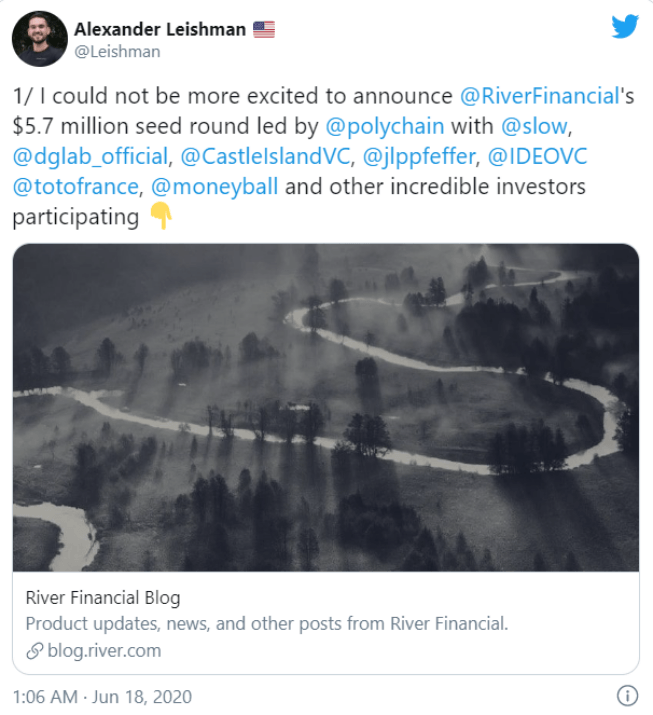 That is why they have carefully selected their team of highly-regarded professionals that know the business and have proven their skills in other companies. The team and their advisors have a strong intention of elevating River Financial to a highly-esteemed status and becoming the go-to place for Bitcoin buying/selling and automatic recurring purchases.
Info: The company has set up impeccable customer support, even offering the option of talking to a certified finacial advisor. They also have a proper online knowledge base that covers a lot of potential inquiries a client can have, but in my opionion, this could stand to be expanded. As of May 2020, they are available in several US states and they are working on expanding their network.
Is River Financial Safe?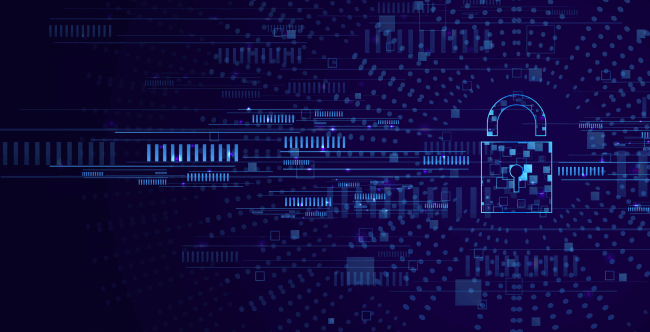 The official company website states that they never compromise with the security of the users' Bitcoin. That is why they have hired Jonathan Wilkins, a highly esteemed professional in the field of information security. River Financial is still very young to have been linked to any major scandals and leaks, as they have been operating by invite-only until very recently. Since the company is still working out some kinks in their network, they are open to anyone that would identify vulnerabilities in their system.
Info: To ensure that their users will get a highly secure service, River Financial has a multi-factor authentication for each account and the user gets to decide which authentication services to activate.
To keep the clients' assets secure, they have several excellent security practices. They have layered security, trust-minimized infrastructure, and the least data storage as possible. The application is secured with HTTP/HSTS and all data is encrypted with AES256-GCM encryption. There are other safety and security measures in place that only add to River Financial's good operating practices.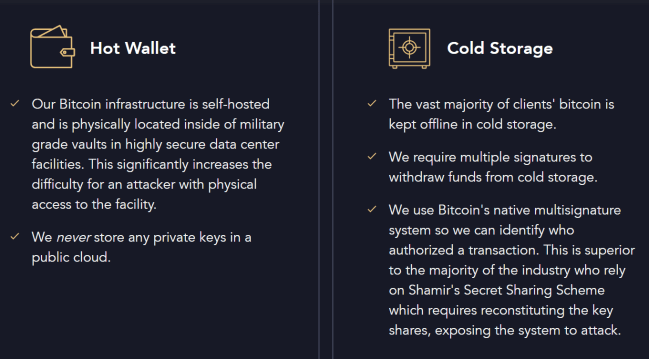 Their Bitcoin infrastructure is self-hosted and kept in military-grade secure centers with excellent security. It is important to note here that they do not store any private keys in a public cloud, so even their hot wallets are very secure. The cold storage is dispersed in several locations and requires several signatures to access it; this way they can ensure that only authorized people can gain access to the transactions.
Services Offered by River Financial
River Financial is a service that enables its clients to buy and sell bitcoin. They do not offer exchange services, as the founder Alex Leishman has envisioned a financial service that is based in a non-national monetary system.
Brokerage

River Financial is primarily a cryptocurrency brokerage firm, offering its clients to buy and sell Bitcoin.
Custodial services

River Financial offers custodial services for users that are not comfortable storing their own keys.
Additional services

River Financial plans to set up a payment service through the Lightning Network.
Supported payment methods and fees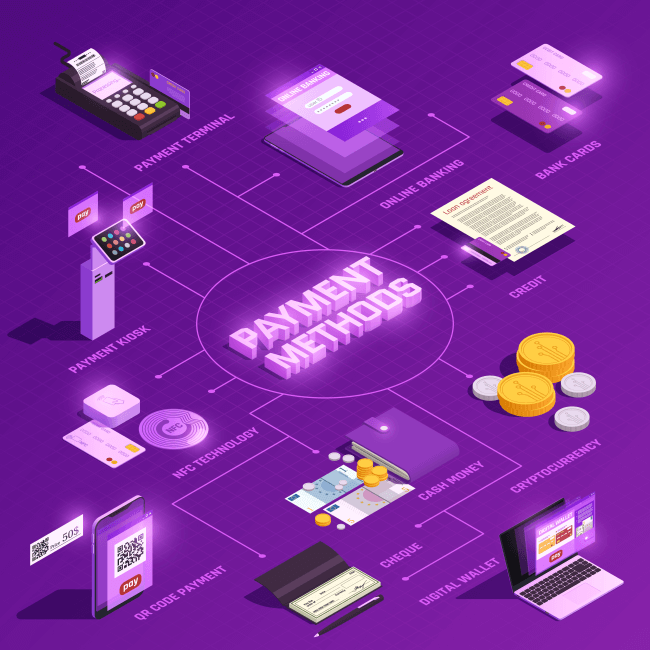 River uses the Automated Clearing House Network (ACH) for electronic fund transfers. At the moment, River Financial only accepts bank account deposits. These are done through the use of Plaid as a way to connect and verify your bank account. This is only possible after you verify your account by providing a valid Driver's License.
Info: After River Financial verifies your account, you can link your bank account info and the buy/sell limit through ACH is set to $25,000/day. There is no limit on the deposit and withdrawal in Bitcoin. If you need an extension on the ACH daily limit, it is possible to get one by emailing their customer support.
Withdrawal fees
River charges a small spread fee and has a percentage-based fee depending on the order sizes for buy and sell options. There is a 20% discount on any recurring buy orders, which is also a percentage-based fee.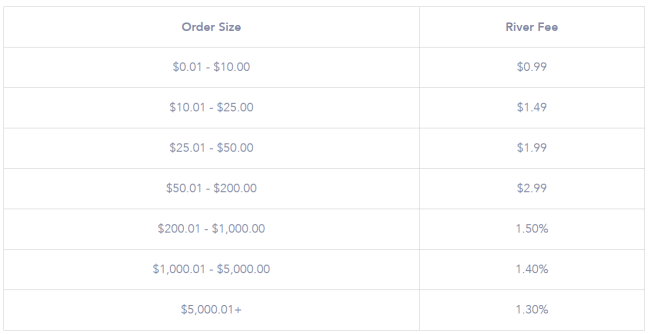 Supported countries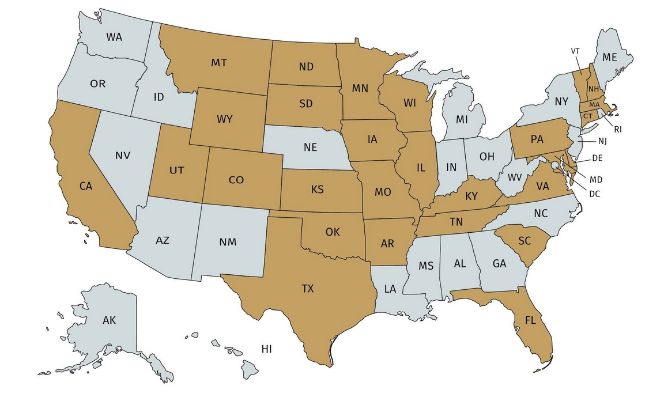 River Financial is only available in the USA, and only in some states. The team is working on acquiring licenses for operating across the entire USA.
For now, only the residents of these states can use the River Financial services: Arkansas, California, Colorado, Connecticut, Delaware, Florida, Illinois, Maryland, Massachusetts, Minnesota, Missouri, Montana, New Hampshire, North Dakota, Oklahoma, Pennsylvania, South Carolina, South Dakota, Tennessee, Texas, Utah, Vermont, Virginia, Wisconsin, and Wyoming.
Supported Coins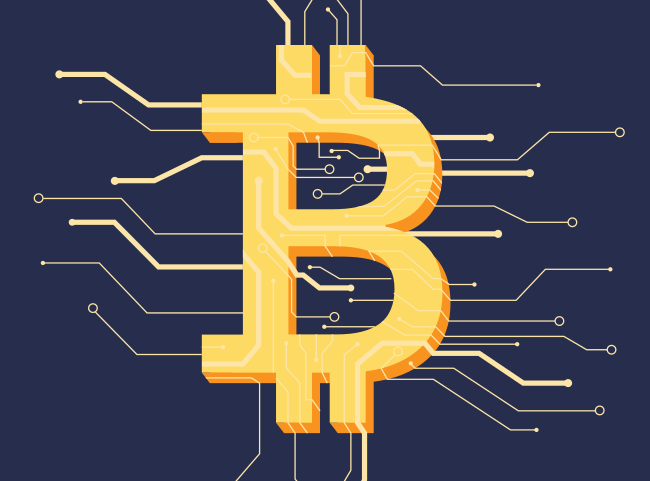 River Financial only works with Bitcoin and does not plan to change or expand this practice in the near future.
Limits and Liquidity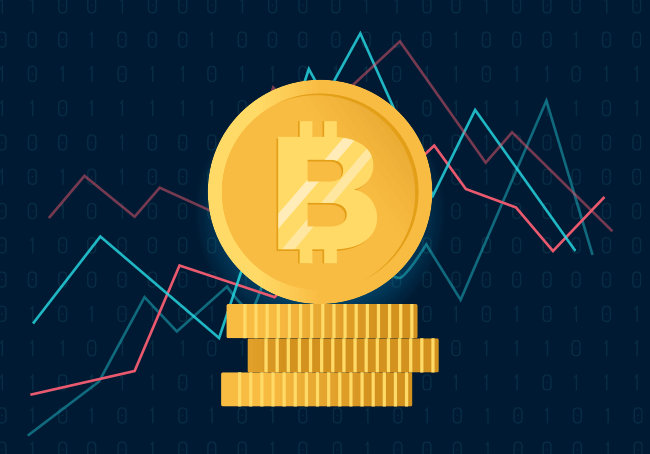 River Financial puts no limits on depositing and withdrawing Bitcoin. They have set limits when buying and selling through ACH which is set to $25,000/day.

When withdrawing Bitcoin, there is a small network fee that is calculated and charged by the network.
User interface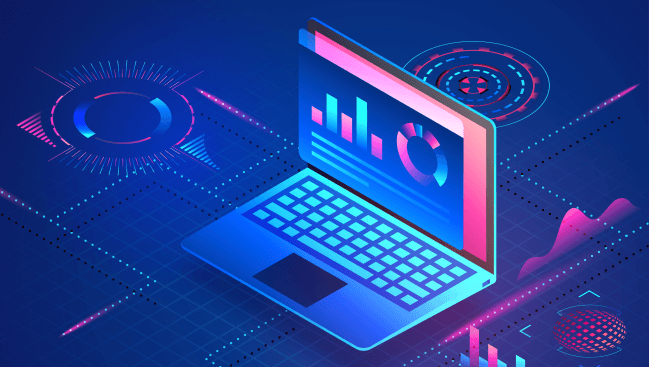 At the time of writing this review, River Financial only has a web-based interface. There is no separate desktop platform that one needs to download to use the River Financial services. The users need to log in through the official website and get access to the River services.
The design of the interface is intuitive and easy to navigate through. The users get insight into all important things like their total balance and recent activity. There is a graphic display of the Bitcoin price that can be seen in general or in detail. People can also track their recurring orders, see an analysis of their performance, and get access to customer support.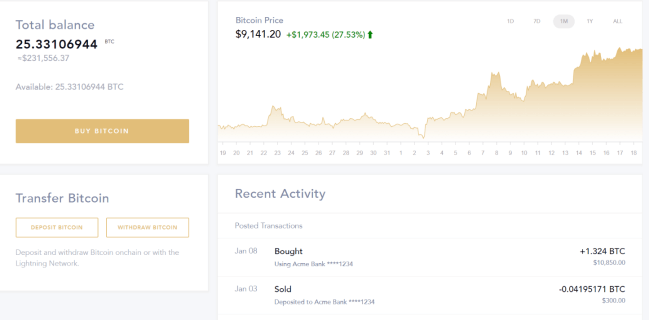 Pros
Simple to navigate and use, intuitive design
All important aspects clearly displayed
Clean interface with white/gold theme
Graphic presentation of the Bitcoin price
Cons
Allowed in select US states
Deposit Time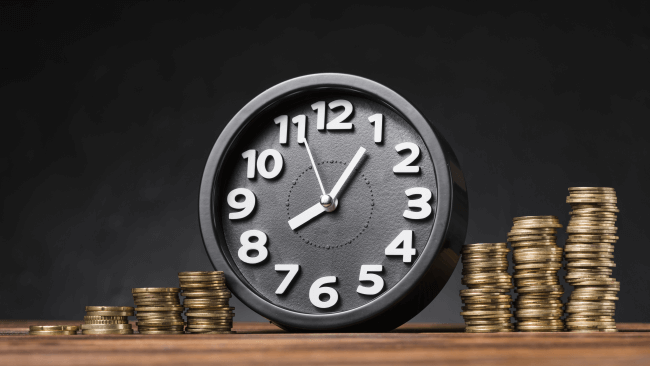 When you are depositing or withdrawing USD currency to and from your River Financial account, the transaction time depends on the bank and it takes from 1 to 3 business days for the transaction to be completed.
Info: When looking at Bitcoin deposits, any Bitcoin you purchase through River Financial will be put under a holding period ensuring the transaction is real. After the holding period, your Bitcoin will show in your Total Balance.
How fast does River Financial send your coins?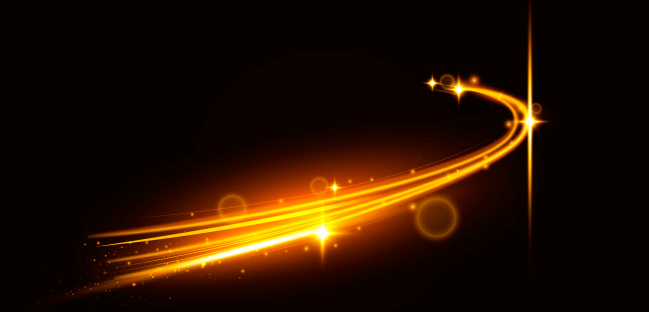 After you clear the transaction and buy Bitcoin, these will be subjected to a short holding period. When this time ends, ensuring that it is indeed a real transaction, your account will show your Bitcoin in your Total Balance.
Info: However, you will have to wait form 4 to 10 business days for the Bitcoin to get to your Available Balance and you can withdraw, transfer, sell or use them. If you haven't received your Bitcoin after this time, it is very likely that the order has been flagged and is subjected to manual review.
Customer Support
River Financial has good customer support practices. Still, the online knowledge base could be better, as they only cover the basic issues one may have with the River Financial services. However, this is more than compensted by the fact that they offer the ability to talk to a financial advisor.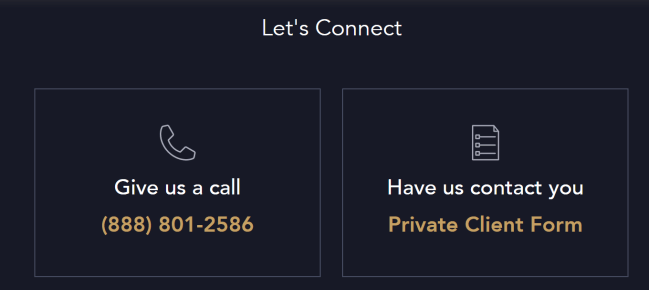 They are also available by phone and I can freely say that I like the idea of being able to call via phone and speak to a Client Service Representative. Their phone number is (888) – 801 – 2586 and they are available from 9 AM to 7 PM from Monday to Friday and from 1 PM to 5 PM on Saturday in Pacific Time. This is an unheard of level of support from a Bitcoin brokerage/exchange and it shows the level of service that River pledges to provide.
Public Opinion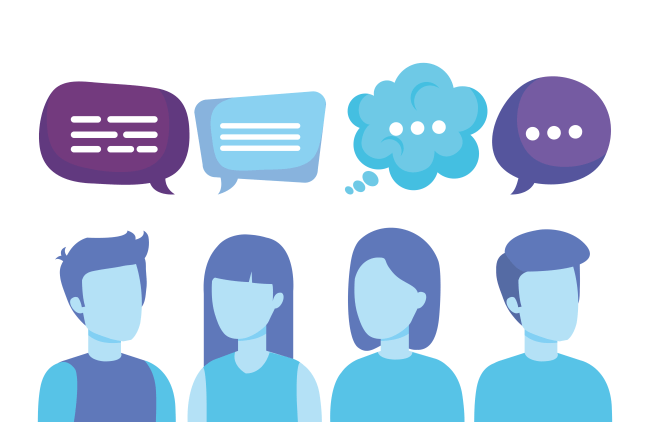 Is River Financial publicly vocal on matters of crypto-politics?
The founder of River Financial, Alex Leishman is a strong advocate for a non-national monetary system, which is why he started the River Financial service in the first place. He and the other members of the team are strong advocates on using Bitcoin.
Does River Financial have any patents?
No.
Has River Financial acquired or created any controversial tools?
No.
Does River Financial monitor where you send and receive coins from?
River Financial only allows transfers from wallets that do not break their Terms of Service.
River Financial Security
History of hacks and leaks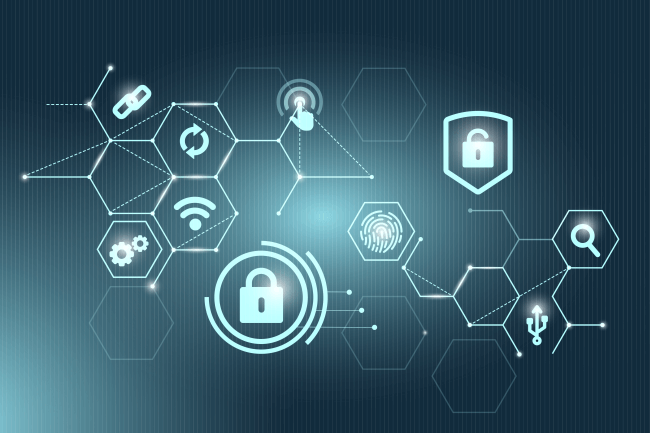 At the time of writing this review, River Financial has not been linked to any type of hack or data leak. All their data is encrypted with the AES256-GSM encryption and they use the HTTP/HSTS online certifications, so all the user information is adequately protected. The hot wallets are under strong online protection, and their cold storage is under military-grade security.
Frozen accounts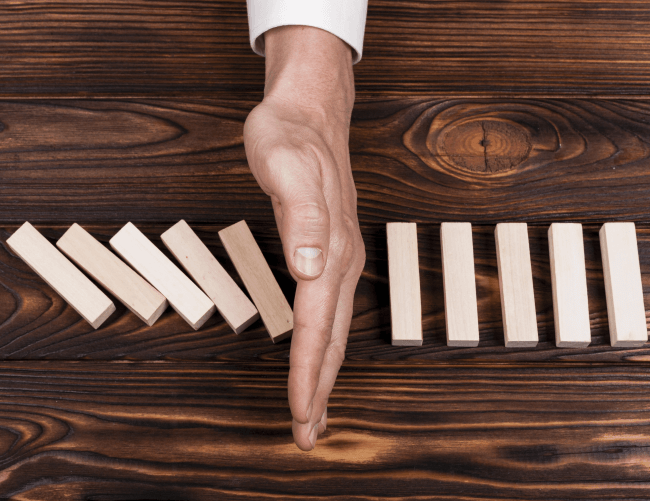 Any user that violates the Terms of Service can get their account frozen or get restricted access. In this case, the course of action is to contact customer support via email and resolve any issue in that manner.
Privacy
Does River Financial respect the privacy of its customers?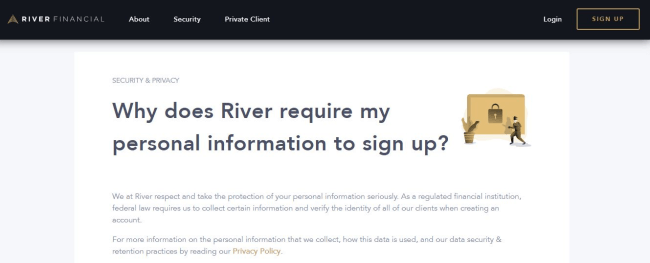 In terms of respecting the privacy of the customers, River Financial is like the other financial services out there. They collect a lot of personal information starting with the user's name, physical address, phone number, date of birth, Social Security number, bank account information, employment information, and other financial info. This is very extensive and to verify the account, users also need to provide proof of income, government-issued ID, bank statements, and other financial documents.
Does it require KYC and AML compliance? If so, at what level?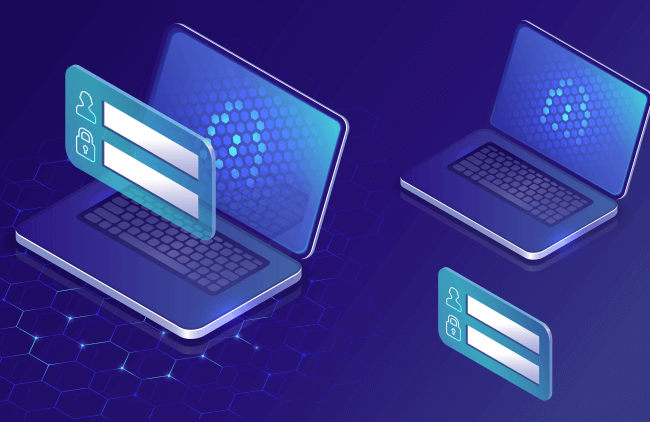 River Financial has a high level of KYC compliance as it is a financial institution. On top of a large amount of personal data, they will request personal information from third parties that include sensitive information like credit history or any sanctions against the user.
Does River Financial allow you to use their services without KYC or AML?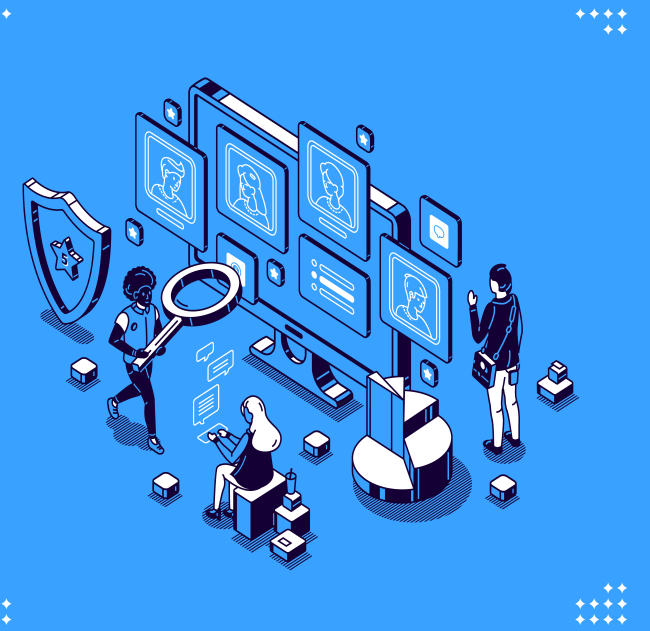 No, River Financial does not allow any member to use their services without being KYC compliant. All users need to verify their accounts by providing valid government-issued ID, proof of residence, and several other important details before gaining access to the River Financial services.
Will they delete your personal data if you request it?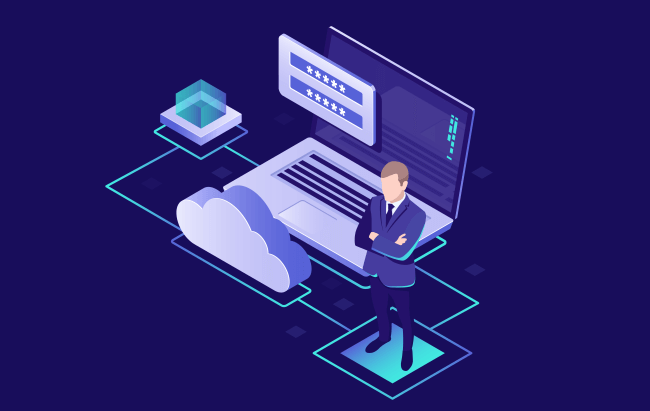 No, as River Financial will retain all personal data for at least five years or up to the length of time required by the compliance program. Even if you delete your account, your personal information will still be retained by the service.
River Financial Walkthrough: how to buy bitcoin on River Financial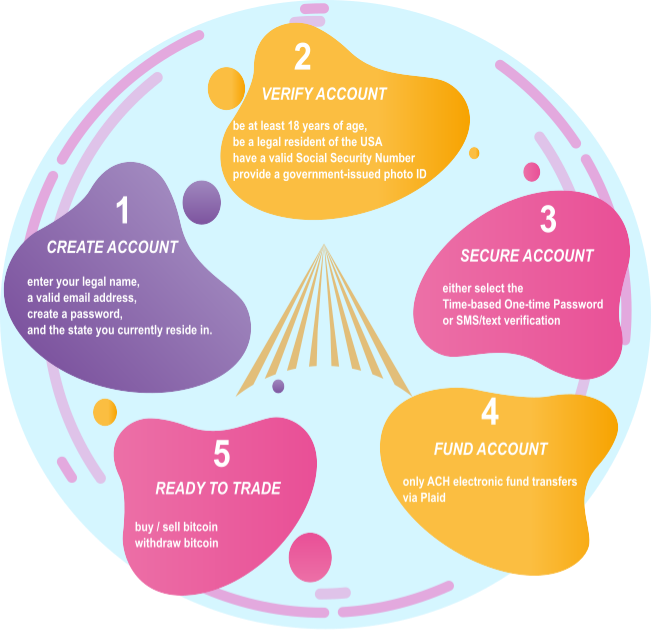 Here is a basic overview of the River Financial services. I'll cover the basics starting from opening an account to buying/selling coins.
How to Create an account
To create a River Financial account, you need to enter your legal name, a valid email address, create a password, and the state you currently reside in.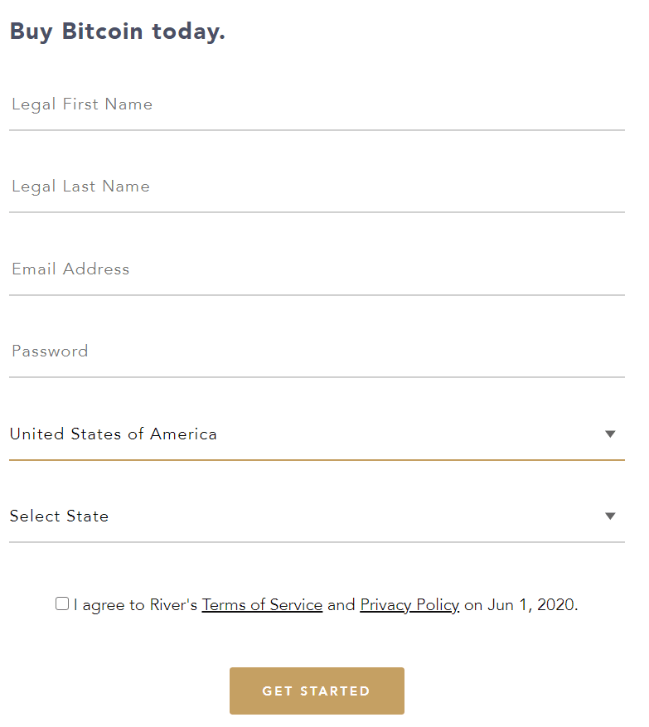 Verify account

After creating an account, next up is the verification of the account. To do so, you need to be at least 18 years of age, to be a legal resident of the USA and have a valid Social Security Number, and provide a valid government-issued photo ID like a driver's license.
Secure your account with Two Factor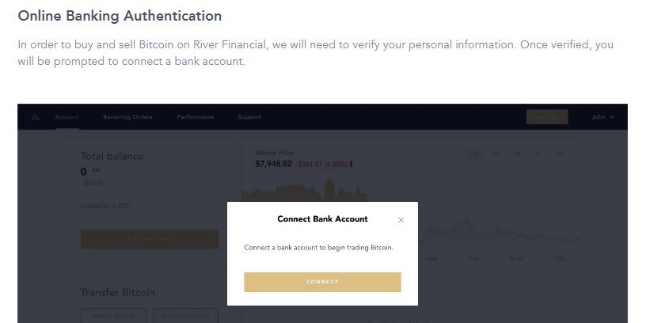 River Financial supports and encourages multi-factor authentication. You can either select the Time-based One-time Password or SMS/text verification. PrivacyPros highly recommends you do no use SMS verification for two-factor authenticaiton (2FA). You can learn about the top level 2FA method here.
Fund account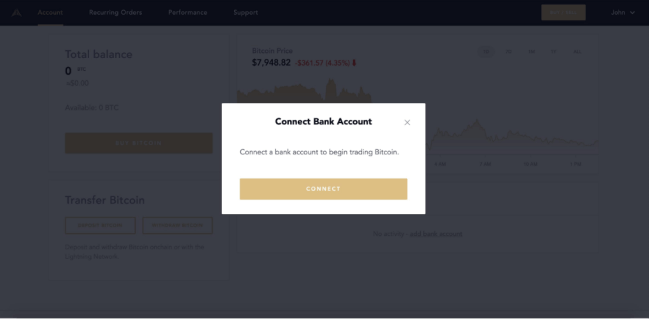 At this time River Financial only allows ACH electronic fund transfers. This is done via Plaid, a financial service that enables the link between your bank and the River Financial system. To confirm that everything is as it should be you will receive two micro-deposits from River Financial.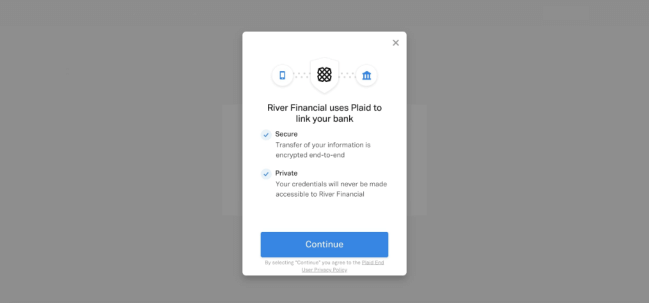 You'll need to enter the amounts in chronological order to verify that you are indeed the owner of the account. After confirming everything, you will see a notification telling you that everything is properly linked.
How to Buy Bitcoin
After your account gets credited with fiat currency (USD), you can simply set the amount of Bitcoin you wish to buy and you'll get a calculation of the full amount you need to pay along with the fee. You only need to click "Buy" and you'll get your Bitcoin in the aforementioned 4-10 business days.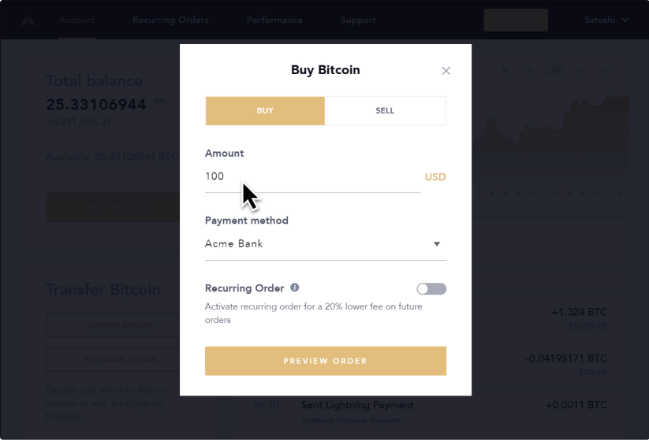 How to Sell Bitcoin
Selling Bitcoin is pretty much the reverse of the buying process. You need to set your order to "Sell" and set the amount you wish to sell. You'll see a calculated amount you'll receive and the fee you need to pay. After confirming everything is alright, all you need to do is click "Sell" to complete the transaction.
Withdrawing funds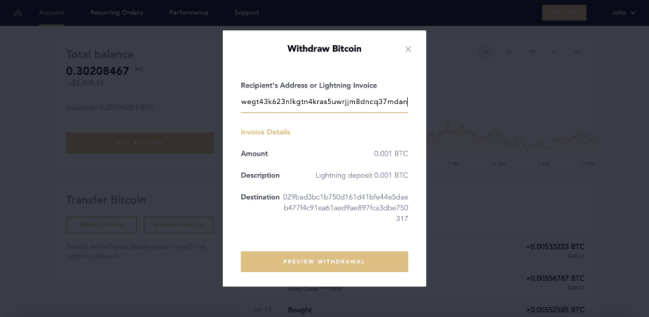 To withdraw funds from your account, you need to have a confirmed account and need to provide a valid photo-ID that clearly shows your birth date, permanent residence, signature, and photo. When withdrawing funds, you can select between withdrawing USD currency which will be deposited in your bank account within three business days. You can also withdraw Bitcoin, which you can send via the Lightning Network to a Lightning Invoice or a specific recipient address.
Common River Financial Scams to Avoid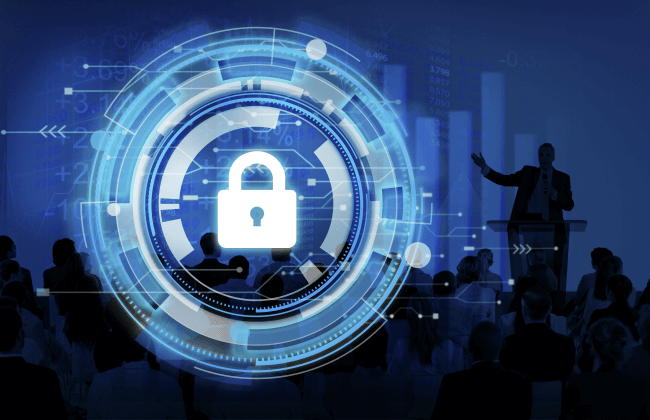 Up to June 2020, there have been no scams related to River Financial. That does not mean that you should treat River Financial as any other financial service out there and be careful when using its services.
River Financial vs. eToro

River Financial is a new service that offers cryptocurrency brokerage services. They only deal with Bitcoin and they believe that Bitcoin is the only cryptocurrency to become a truly global currency. On top of being a brokerage firm, they offer cryptocurrency wallet services and recurring buy orders.
Opposed to this, eToro is a financial service that offers brokerage services, cryptocurrency exchange, and cryptocurrency wallet services. The River Financial assets are kept both in hot and cold storage while eToro keeps the main portion of their coins in hot storage wallets. Both have good security features and good encryption protocols.
River Financial vs. Robinhood Crypto

River Financial is only dealing with crypto services, enabling the buying and selling of Bitcoin and depositing and withdrawing Bitcoin assets. Robinhood Crypto is a company that has several services and one of these is the buying/selling crypto-assets.
The River Financial services are only aimed at Bitcoin, while the Robinhood Crypto enables the purchase of several cryptocurrencies like Bitcoin, Etehreum, Dogecoin, and more. Both of these companies have similar privacy policies and offer tailored services to their clients. River Financial and Robinhood Crypto are both services with excellent customer support and good security measures.
Conclusion and Verdict
River Financial is an online service that enables its users to buy and sell Bitcoin. This is the only cryptocurrency they deal with, as they have stated that Bitcoin is the only currency with the power to become a truly global currency. The company is relatively young, being in existence for more than a year. In this time, they have worked by invite only and have only recently started catering to a wider audience.
The services of River Financial are such that they enable the users to link their bank account and directly purchase Bitcoin. Users can also sell Bitcoin and gain a fee from the difference in price. The web application enables each user to see their performance and track the changes in the price of Bitcoin. Users get to use the River Financial wallet services and deposit or withdraw Bitcoin to their account.
This is a company that has a good mission and good company culture, and they tirelessly work on their mission of supporting a non-centralized monetary system by offering brokerage and custodial Bitcoin services.
We give River Financial a 6.0 out of 10 - our highest reviewed platform to buy Bitcoin. There is so much to love here and recommend everyone at least take a look at this amazing broker.
FAQ
Is River Financial FDIC insured?
No, River Financial is not FDIC insured, as the cryptocurrency market does not fall under any financial regulations.
How do I get my money out of River Financial?
Users can withdraw funds in USD and Bitcoin from their River Financial account. For withdrawing funds in USD, users need to log in their account and select the amount they wish to withdraw and they should have their funds in their bank account within three business days. To withdraw Bitcoin, users can use a Lightning Invoice or send Bitcoin to a specific recipient..
How long does it take to withdraw from River Financial?
For withdrawals in USD currency, it takes up to three business days. Withdrawing Bitcoin can take up to 10 business days.
Should I keep my coins on River Financial?
River Financial offers custodial solutions and these include hot wallet storage or cold storage.
Dose River Financial support SegWit?
Yes, all deposit addresses are native SegWit by default.
Is River Financial service for an active trader?
No, River Financial is primarily a brokerage firm and they do not offer crypto exchange services.
Does River Financial plan on adding other cryptocurrencies than the Bitcoin?
No, as they believe that Bitcoin is well on its way to becoming a global currency. Plus, all their technical development is aimed towards Bitcoin.
Who can use River Financial?
All US residents over the age of 18 that live in one of the states that allow River Financial can have a River Financial account and buy and sell Bitcoin.