Disclaimer: this article includes affiliate links. When you make a purchase through one of our links, we may receive commissions.
In this post we are going to cover: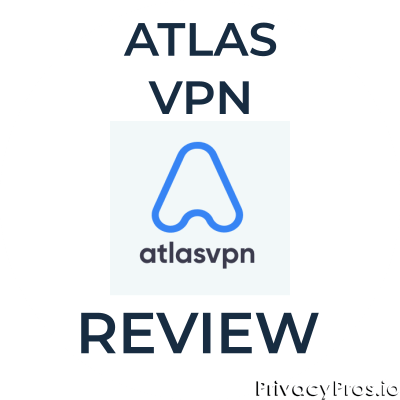 Atlas VPN features
Speed, quality and prices
How to install and get started
Plus more... Read on to learn everything you need to know about Atlas VPN.
Quick Details:
| | |
| --- | --- |
| Name: | Atlas VPN |
| Based in: | Delaware, United States of America |
| Logs: | No log policy (minimal data collection) |
| Best price: | free, $1.39/month for a 3-year plan |
| Support: | Email-based customer support |
| Refund duration: | 30-day money-back guarantee |
| Website: | AtlasVPN |
Overview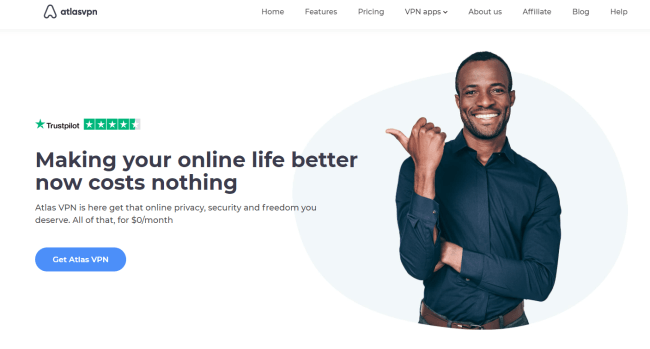 The Atlas VPN service was first introduced in January of 2020. Since then, it has made a splash among the VPN users. Atlas VPN started with a mobile-oriented app and later introduced a desktop version.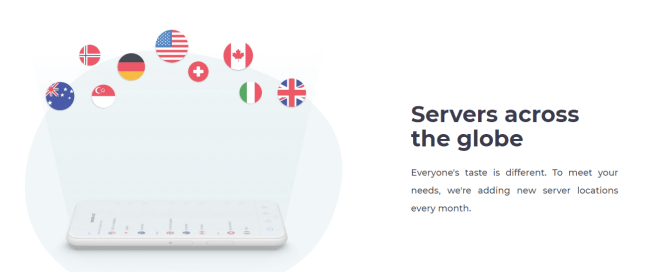 At the moment, Atlas VPN has 573 servers in 17 countries, mostly from Europe. They are still early in this business, and they do not offer any virtual server locations. The paid offer includes unlimited collection bandwidth and access to all server locations. They work on expanding this offer. There are significant differences in speeds between the free and premium versions. I'll explain this below by comparing the free and paid version of Atlas VPN.
Info:The official website has limited information on the app and specific features. The free version is free of charge but does not grant all the features the paid version does. You can select to pay for a 1-month, 1-year, and 3-year membership, all with different monthly fees.
Quick Pricing Info
| | |
| --- | --- |
| 1 - month plan: | $4.99/month |
| 1 - year plan: | $2.49/month |
| 3 - year plan: | $1.39/month |
Pros and Cons
Pros
Free and paid versions
570+ servers
Military-grade encryption
Data leak detection
Mobile-optimized apps for Android and iOS
24/7 support via email chat
IKEv2 secure connection
Cons
Not a complete no-log policy, they log in location and other data
A small network of servers
Limited information on the official website
A limited list of features, important features still in development
Pros
Cons
Free and paid versions
Not a complete no-log policy, they log in location and other data
570+ servers
A small network of servers
Military-grade encryption
Limited information on the official website
Data leak detection
A limited list of features, important features still in development
Mobile-optimized apps for Android and iOS
24/7 support via email chat
What Atlas VPN includes: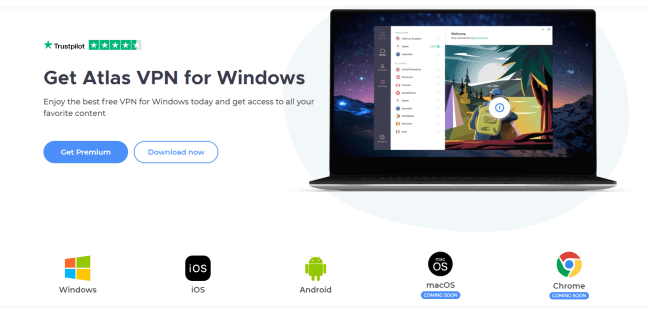 Atlas VPN is still a new kid on the block, and they have 570+ servers in 17 countries. They offer fast, reliable connections, and have dedicated apps for Android and iOS. They released a Windows desktop app and announced macOS and Chrome apps. They accept credit card payment but do not have a cryptocurrency payment option. The apps are optimized for watching the most popular streaming services. There is a 24/7 customer support, and the servers are under military-grade encryption.
Local speed testing
These are the test results from using the free server in Amsterdam, as it is nearest to my location. The speed is average, and it does not affect my usual online activity.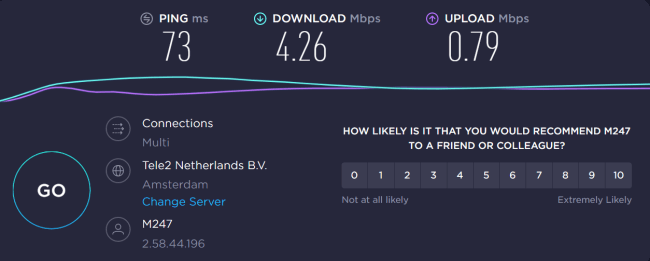 For testing the premium version of Atlas VPN, first I selected a server in Milan, Italy.

Next, a server in Zurich, Switzerland: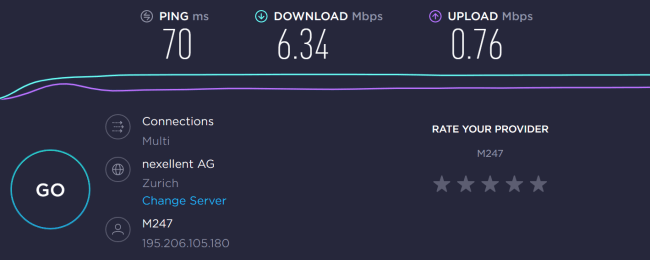 Long-distance speed testing
I connected to the Atlas VPN free New York server and this is the speed test result. Fairly slow, which does not affect regular online browsing. Still, it poses a problem when watching Netflix or downloading a torrent.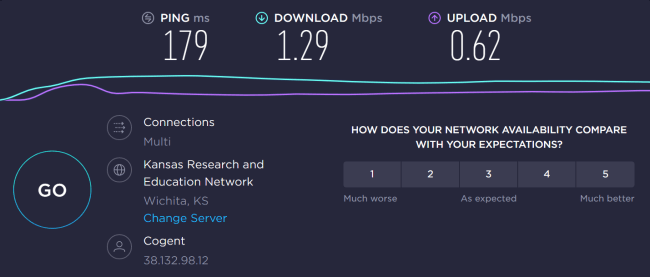 I tested the speeds of the premium version by connecting to a Los Angeles server, but got relayed to a Phoenix-based server:

Next up, I connected to a Singapore-based server, and here are the speed test results which are amazing: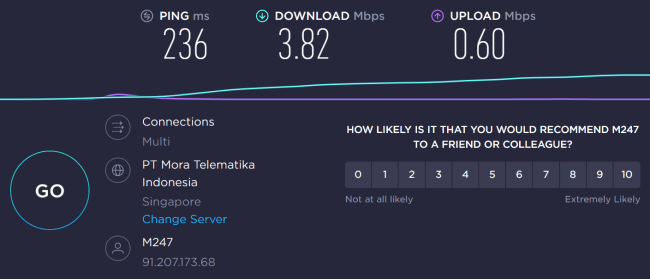 How to get the fastest speeds using Atlas VPN
Info:When using a VPN, it is normal for the internet speed to suffer a little. To get the most of your Atlas VPN connection, you should connect to a server nearest to your physical location. This will enable you to get good average speeds without sacrificing the anonymity of the VPN.
I tested the two Atlas VPN options, the free and the paid version. There are only three free Atlas VPN server locations, one in the Netherlands, and two in the USA. If you are near one of those, you will get a good speed.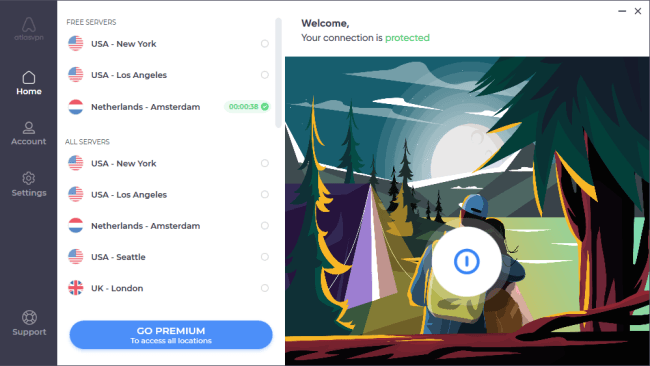 My location is in Europe, so I had good speeds using the free version of this VPN. The premium version showed significant improvement in speed, as the tests above show.
Streaming quality
Using the free version of Atlas VPN, and connected to the Amsterdam server. I found no trouble streaming YouTube videos on the highest quality. When I tried streaming Netflix, the free version did not live up to the expectation. I ended up waiting a while for the movie to load.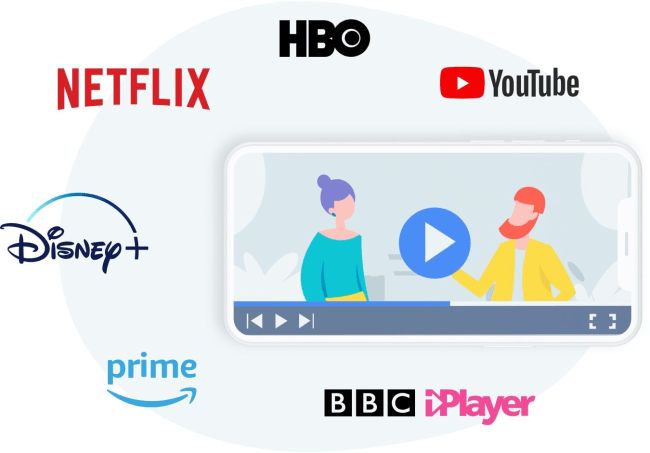 When I switched over to the paid version, the video loading speed was way faster. Here I need to state that both free and paid Atlas VPN options allow access to Netflix content that is geo-protected. The downside was that Netflix noticed I was using a VPN a couple of times, and had to refresh to get it to start working again.
Torrenting quality
I used Atlas VPN on a desktop computer running Windows 10 and downloaded a movie via BitTorrent. I tested the free version and while it worked, the download speed was very limited, averaging at about 70 kB/s. After switching over to the premium version, the torrent download speed picked up, averaging at 800 kB/s. (Considering my regular internet speed, this is fast for me.)
Info: You can use the free Atlas VPN for torrenting. You'll be more successful with the premium version as it gives you a lot of flexibility in terms of servers, locations, and speed.
Gaming quality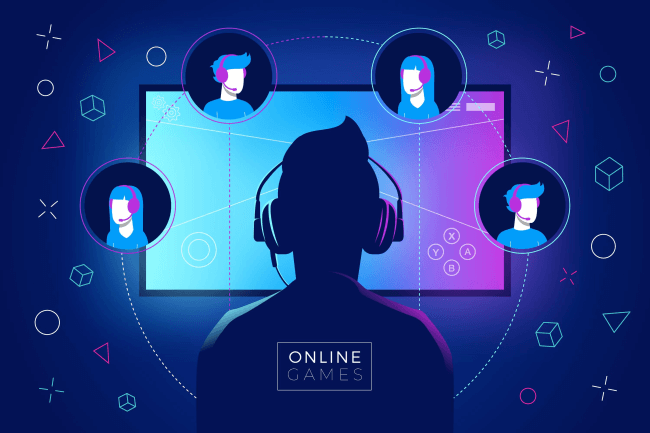 Atlas VPN advertises good speeds for online gaming. I found that it has good speeds for the average gamer. Yet, it does not satisfy the needs of seasoned online gamers. Same as with the Netflix streaming and torrenting over Atlas VPN, online gaming speeds fluctuate and there is some lag time. Especially when playing Counter-Strike, an online multiplayer first-person shooting video game.
Geo-fencing circumvention
Atlas VPN enables the circumvention of geo-blocks. I was successful with both the free and paid versions. Using the free version, I connected to the New York free server and watched US Netflix content. Atlas VPN enables connecting to websites that have strong geo-blocks. You can also watch YouTube videos that have the same blocks.
Logging policy summary

While Atlas VPN states that they have a no-log policy, I found that this is not completely true. The no-log policy is for the online activity of the users. Still, they store time-logs, email addresses, and a lot of other important data from mobile apps.

The mobile versions of Atlas VPN store information like the type of device, model, language, operating system, time zone, and location. They also keep plenty of personal information that they claim are for marketing purposes only.
Data wiping

Atlas VPN has a detailed explanation of everything they store on their website. Here you can see that they retain all the information they have about you as long as you have an account with them. You can ask them to edit your information or permanently delete your account by contacting the customer support on Atlas VPN.
Virtual Server Locations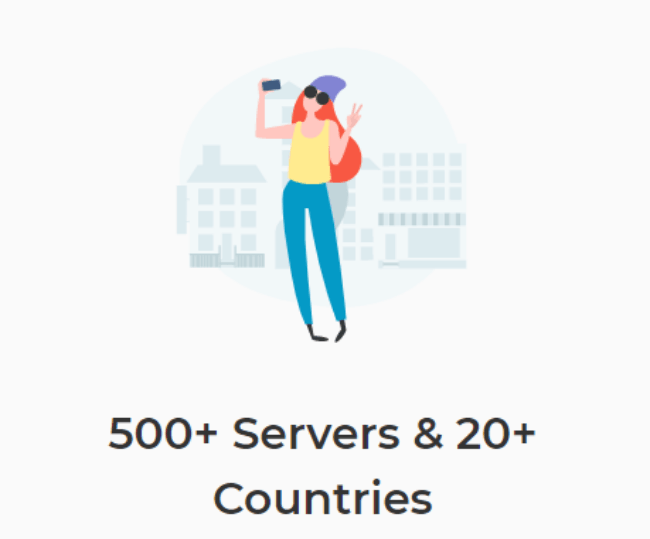 Atlas VPN does not have any virtual server locations. They have 570+ physical servers in 17 countries across the world.
Static/Dedicated IP addresses
Info: Atlas VPN does not offer static or dedicated IP addresses to its clients. They plan to include such options in the future.
Third-party audits
Atlas VPN has been online for a short while for them to be audited by a security company. I'll keep you updated if and when such an audit happens.
Is Atlas VPN based out of a location that respects privacy?
Atlas VPN is registered in Delaware, USA. As such, they are liable under US laws. The USA is also a member of the "5-eyes" countries. This means they do not exactly respect user privacy. They claim not to collect user activity data, but still, collect a fair share of information.
Who owns Atlas VPN and what is their reputation?
Atlas VPN is owned by Peakstar Technologies Inc., and the CEO is Jim Roberts. From the limited information on this company, I cannot judge its reputation. Still, the CEO has stated that they are working on "returning the privacy to the users".
With Atlas VPN, you'll be safe from anyone who wants to peek at your online actions, or worse - intercept your connections.

---
History of leaks or agreeing to hand over data to governments
Info: Atlas VPN has not had any leaks or similar issues. They have not been asked to hand over data to governments yet. According to their Privacy Policy, they will disclose any information they have on the users to the authorities.
Size of network
Atlas VPN operates with a little over 570 servers in 17 countries. These countries are the USA, UK, Austria, Australia, Canada, Denmark, Belgium, France, Germany, Italy, Ireland, Netherlands, Norway, Spain, Singapore, Sweden, and Switzerland.
Extra features
• Data Leak Detection – Atlas VPN supports DNS test detecting leaks in the secure connection
• TOR compatibility – I successfully used TOR while connected to an Atlas VPN server
• Browser extension – there is a Chrome browser extension coming very soon
Hardware support
| | |
| --- | --- |
| Android | Yes |
| iOS | Yes |
| Windows | Yes |
| macOS | coming soon |
| Chrome | coming soon |
Atlas VPN has dedicated apps for Android and iOS.
They have also released a Windows desktop app, which doesn't seem to include all of their mobile app features. When I tried to redeem the code given by Atlas VPN for review purposes, the Redeem Code option was not available on the Windows App. I had to download the mobile app to enter the code, and when I logged back into my account on Windows, the premium features were missing.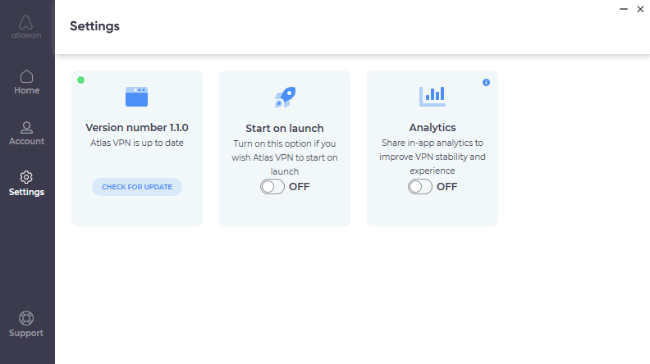 Some of the options available on the mobile app, which I didn't find on the Windows App include Data hack detection, Safebrowse and Kill switch Security options, Restore Purchase and Redeem Code.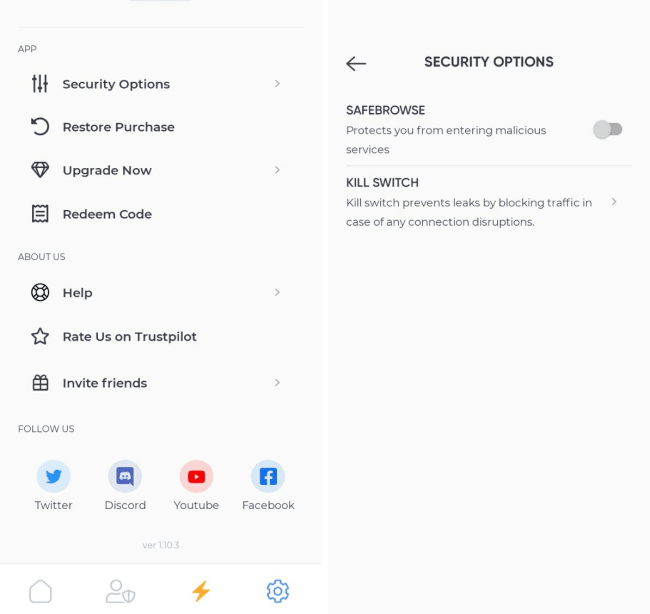 Customer support overview
What kind of support can you get at Atlas VPN?
Atlas VPN has a FAQ section that has answers to the most common questions about this app. There is an email chat option where you can ask a specific question and you will get an answer via email.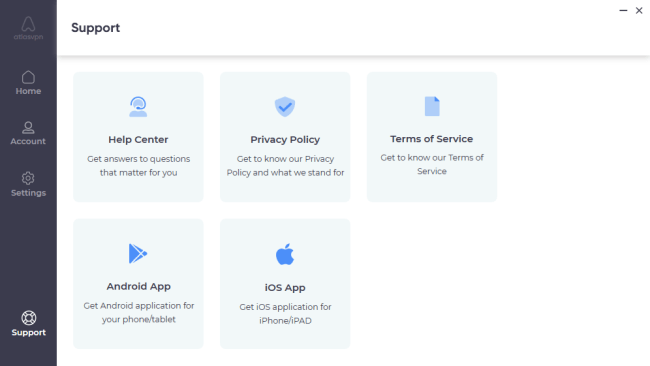 Is the support any good?
The support Atlas VPN provides is good, as they answer each inquiry. The FAQ section has simple and straightforward answers, some with limited explanations.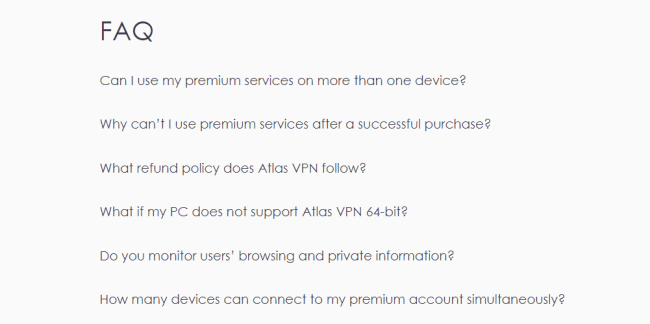 How fast do they respond?
The email chat service takes some time to answer all the questions. I would expect an answer within a day or two from posting a question. It seems that they will answer mobile users of Atlas VPN faster.
How does the internet generally seem to feel about the Atlas VPN support?
People are generally satisfied with the Atlas VPN customer service. There are over 6600 positive reviews about this app on the Google Play Store.

Refund Policy overview
If you pay for an Atlas VPN subscription, you are eligible for a 30-day money-back guarantee. You can ask for your money back by contacting the Atlas VPN customer support via email.

Price overview
Atlas VPN offers several price options: • 1-month plan for $4.99/month
• 1-year plan for $2.49/month
• 3-year plan for $1.39/month
Payment options

The only way to pay for your Atlas VPN subscription is by credit card. They have said that they'll start offering other alternative payment methods soon.
Quick Specs
| | |
| --- | --- |
| Client software platforms: | Windows, Android, iOS |
| Native supported platforms: | N/A |
| Supported protocols: | IKEv2 |
| No. of servers: | 573 |
| No. of countries: | 17 |
| Country of registration: | Delaware, USA |
| Payment options: | Credit/debit cards |
| Real name necessary: | Yes |
| Encryption protocol: | AES-256 |
| Data usage cap: | No |
| Bandwidth usage cap: | No |
| Max. no. of simultaneously connected devices: | 1 |
| Customer support: | 24/7 email chat support |
| Privacy policy: | no-log policy, some user data is still stored |
Concluding summary
Atlas VPN has been around since January of 2020, and it has gained popularity due to its free plan. The free version only gives you access to three server locations, which limits the speed. This VPN service has dedicated apps for Android, iOS, and Windows desktop. They are working on releasing a macOS app and Chrome browser extension. Atlas VPN app has limited services so far, but they have a very simple-to-install platform for both smartphones and desktop.
For a privacy policy that states a no-log policy, they store a fair amount of personal information. The mobile apps keep info like location, time zone, type of device, email address, and more. The paid version requires your real name, email address, and credit card, so it is not anonymous at all. While Atlas VPN provides geo-block circumvention, it doesn't cover the privacy of its users.
Install Instructions
Here are the install and use instructions for Atlas VPN on Windows 10. It could not be simpler:
For the free version: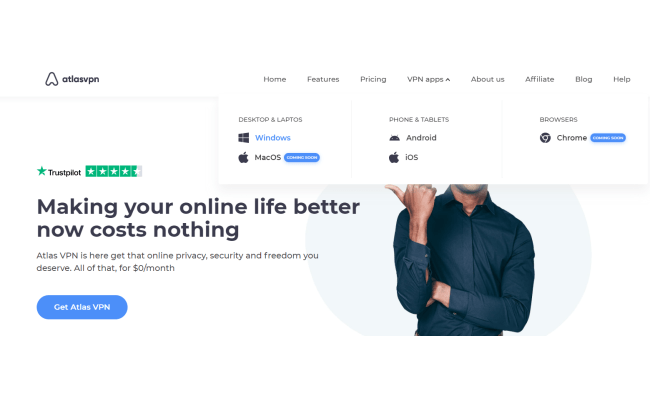 • Download the app from the official Atlas VPN website
• Install it on your computer
• Connect to one of the three free server locations and you are all set.
For the paid version: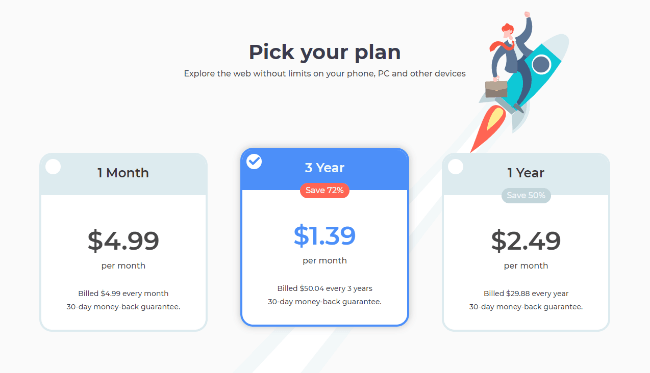 • Set up a payment plan
• Pay for your subscription
• Download the app
• Sign in
• Select one of the 17 server locations
• After getting the green light in the desktop app, you are set to go.
Rating
FAQ
Is Atlas VPN fast and reliable?
Atlas VPN is a good option for a free VPN service. Still, it cannot compete with the already established names in the VPN industry.
Will using Atlas VPN stop bandwidth throttling?
Yes, like all VPN apps, Atlas VPN masks your internet traffic. This protects your connection from bandwidth throttling.
Which Atlas VPN servers are the best for Netflix?
Depending on the content you like to watch, there are different servers you can use. I recommend using US, German, or Netherlands servers for Netflix streaming.
Is there a free version of Atlas VPN?
Atlas VPN has made a name for itself with its free version. But this only allows three server locations with lower connection speed.
Are the Atlas VPN apps secure and user-friendly?
The Atlas VPN apps are very user-friendly, but I would not say exactly secure. They tend to collect a lot of personal information for a VPN service.
Can Atlas VPN unblock Netflix and other streaming services?
Yes, Atlas VPN is a good option for streaming Netflix, BBC iPlayer, Disney+, and Amazon Prime.
Does Atlas VPN work in China?
Yes, Atlas VPN can navigate the strict internet security measures in China.
How many simultaneous connections does Atlas VPN support?
Atlas VPN allows one connection at a time.