Disclaimer: this article includes affiliate links. When you make a purchase through one of our links, we may receive commissions.
In this post we are going to cover: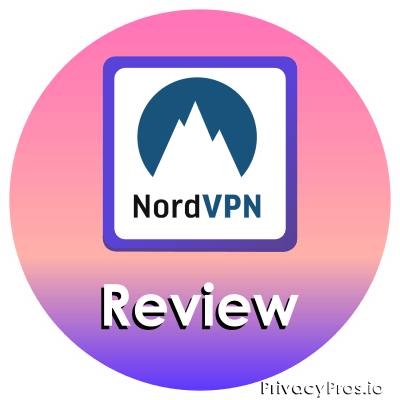 NordVPN features
Speed, quality and prices
How to install and get started
Plus more... Read on to learn everything you need to know about NordVPN.
Quick details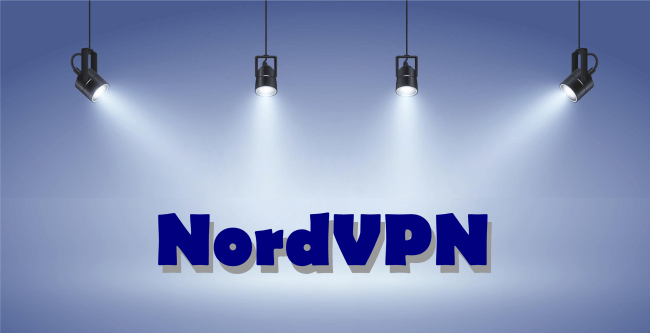 | | |
| --- | --- |
| Name: | NordVPN |
| Based in: | Republic of Panama |
| Logs: | NordVPN doesn't keep logs |
| Best price: | $3.49/month for a 3-year plan |
| Support: | 24/7 live chat, help center, email support |
| Refund duration: | 30-day money-back guarantee |
| Website: | NordVPN |
Overview of NordVPN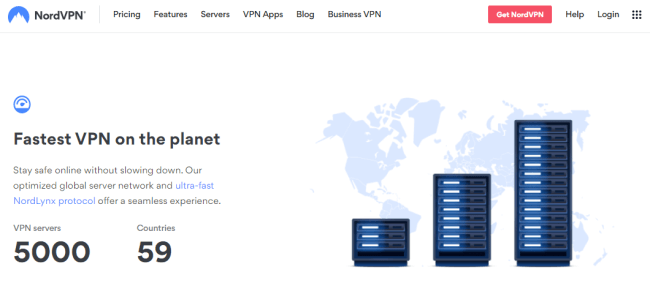 Among the VPN providers in the world several stand out, and among these, the NordVPN platform takes the prime place. This service has been ranked as one of the best in the field, as it has superior features and fast, reliable connections.
NordVPN has 5551 servers in 59 locations across the globe but does not offer any virtual server locations. It has features like fast, secure connection, uninterrupted streaming, Kill-switch feature, P2P feature, Double protection feature, and a lot more for secure browsing the internet.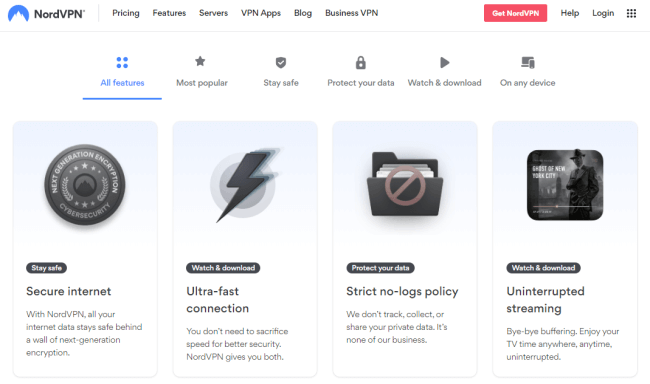 There are special features like their dedicated IP feature, browser extensions, and CyberSec feature that enable more comfortable use. All of these services come with one type of subscription. The different plans are for the duration of the subscription, and you can choose between 1 month, 1 year, 2 years, and 3-year plans.
Pros and Cons
Pros
Fast, secure connections
User-friendly, intuitive design
5551 servers in 59 countries
No data and bandwidth caps
Excellent streaming options
Kill Switch and P2P feature
Double VPN protection
30-day money-back guarantee
24/7 live chat support
Cons
The desktop app needs adjusting
Some servers may have trouble with torrenting
Pros
Cons
Fast, secure connections
The desktop app needs adjusting
User-friendly, intuitive design
Some servers may have trouble with torrenting
5551 servers in 59 countries
No data and bandwidth caps
Excellent streaming options
Kill Switch and P2P feature
30-day money-back guarantee
Quick pricing info
| | |
| --- | --- |
| 1-month plan: | $11.95 |
| 1-year plan: | $6.99/m |
| 2-year plan: | $4.99/m |
| 3-year plan: | $3.49/m |
What NordVPN includes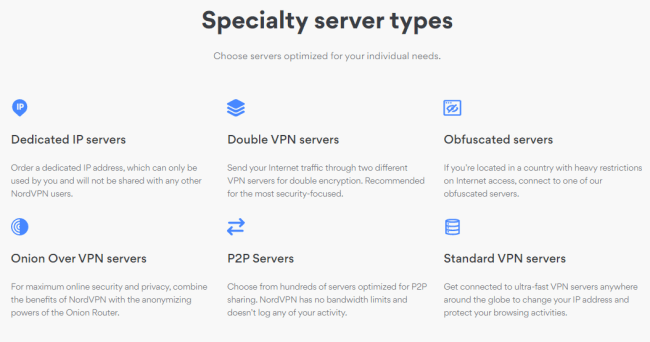 NordVPN has servers in 59 countries that enable fast, reliable, secure connections. It has dedicated apps that are easy to use across all platforms. The NordVPN service has good features paired with a quality privacy policy to enable user privacy and provide a way for people to freely use the internet without censorship and data stealing. NordVPN enables its users to pay via cryptocurrencies or buy a physical box subscription and pay cash for a completely anonymous connection.
Local speed testing
To test the reliability of the NordVPN service, I first tested my connection without engaging the NordVPN app and later tested the speed connecting to various servers near me. I'm located in Europe, and here are my findings on using "relatively" local servers.

Here are the results when I connected to a server in Greece.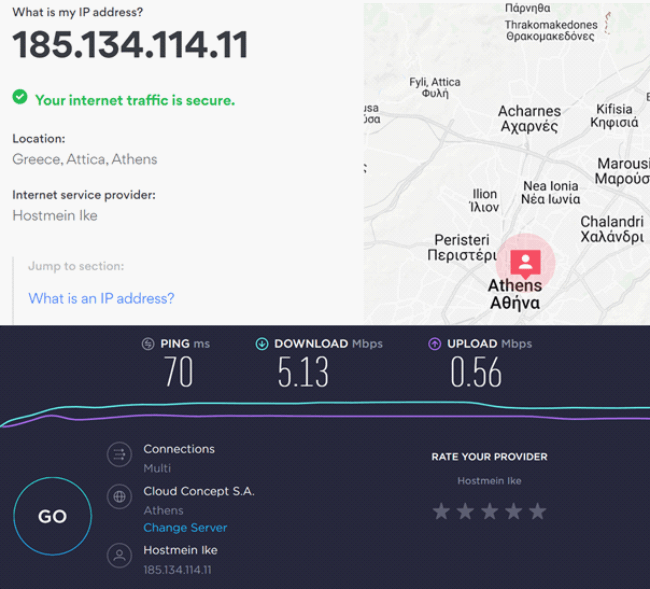 Next up, I connected to a server in Italy, and here are the results: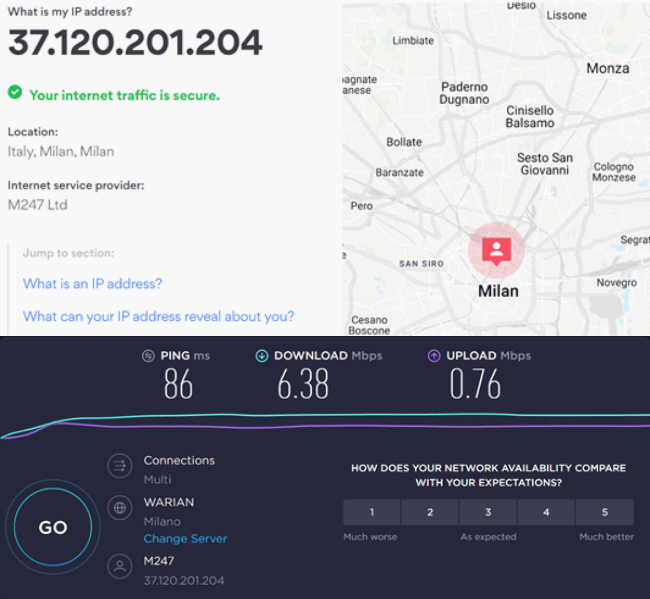 I did the same test when connected to a server in Switzerland.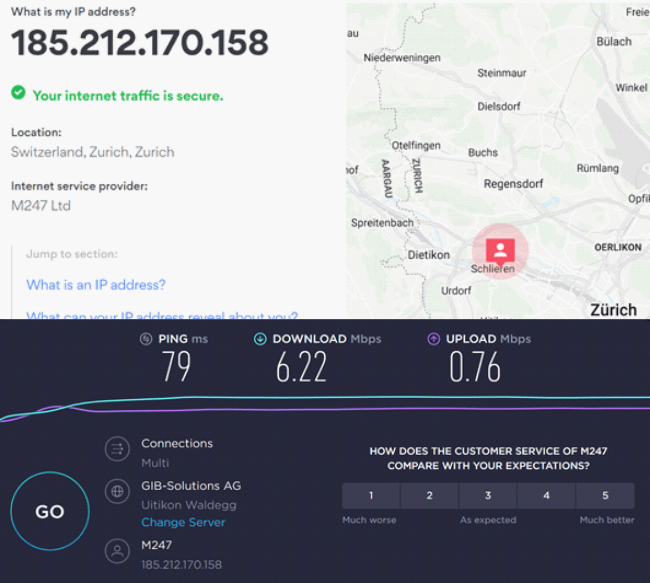 Long-distance speed testing
The local speed tests showed excellent results. I also tested the speeds provided by NordVPN by connecting to servers far away from my location. First was a Taiwan-based serve, but the nearest testing location was Hong Kong, and here are the results: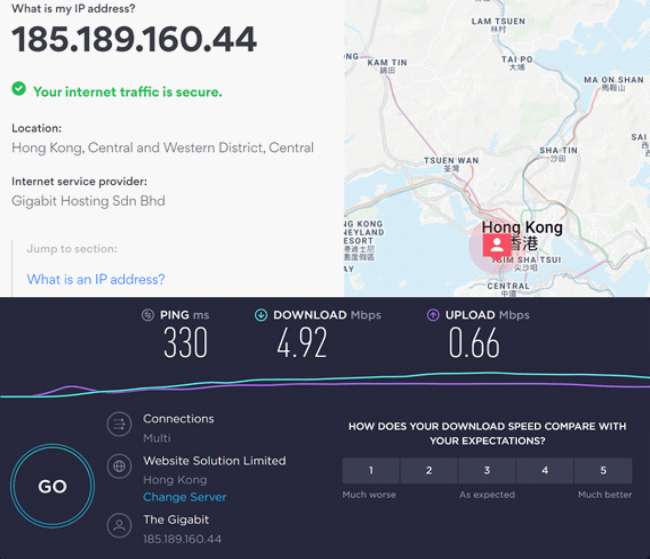 I connected to an Australia-based NordVPN server and tested the speeds: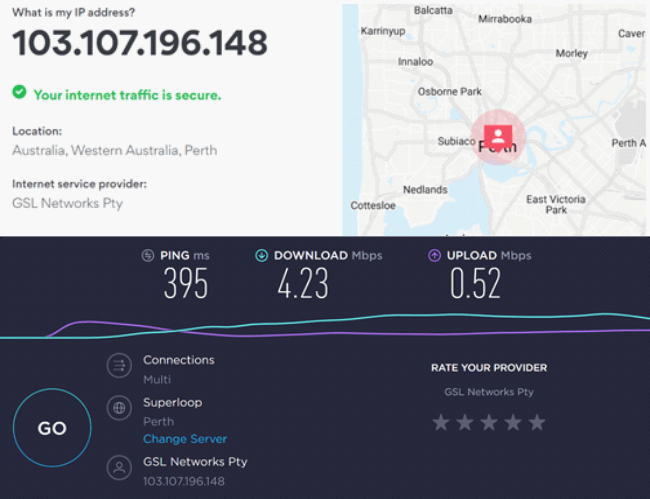 For my last speed test, I connected to a US-based server, and here are the speeds I got. To be clear, I selected a server with low traffic and got excellent results.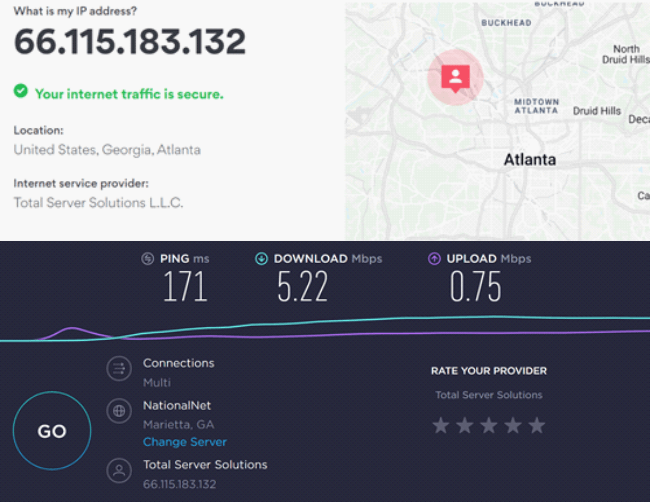 Tips for getting the fastest speeds when using this VPN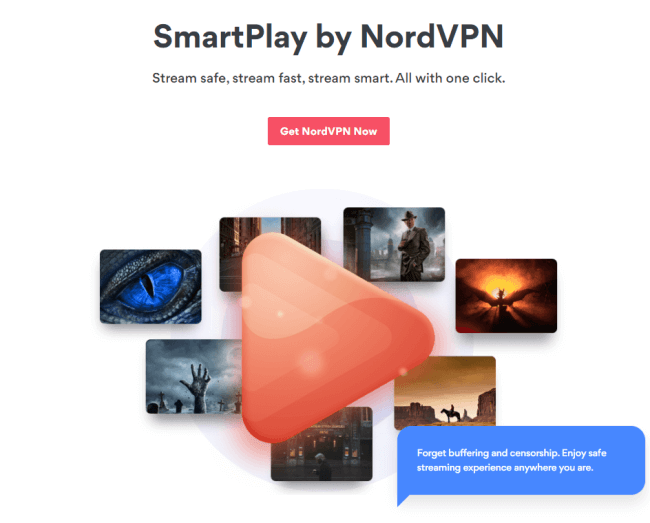 To enable its users to get access to better services NordVPN has some specific features like their SmartPlay feature. This enables the users a way around the usual geoblocks set up by many websites and online services.
Info: This is especially important if you are trying to get access to additional features on Netflix or other streaming apps but are faced with limitations due to your location. There is also a specific P2P feature available on some servers that enable P2P traffic without interruptions or legal actions.
Streaming quality
NordVPN states that they offer good streaming services with fast speeds and reliable connections. I checked this and found it to be true. I'm based in Europe and I've tried and successfully connected to US-based servers and watched additional content on Netflix. I saw no lag or interruptions in the connection and watched HD videos with consistent quality as I get without NordVPN.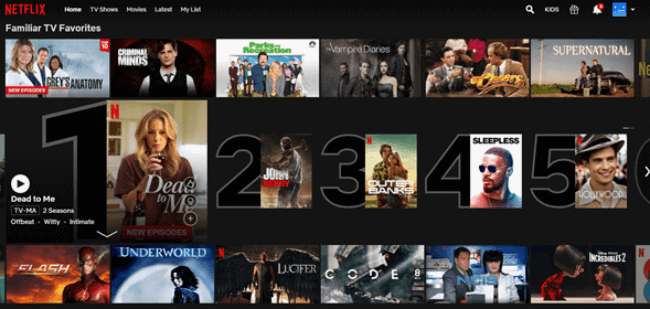 Torrenting Quality
NordVPN does not put any limitations on the bandwidth of the users. There are no limits to what you can send and receive and it does not matter which NordVPN server you are connected to. To help people that are into torrenting, NordVPN has a specific feature called Peer-to-Peer or P2P traffic available on some servers.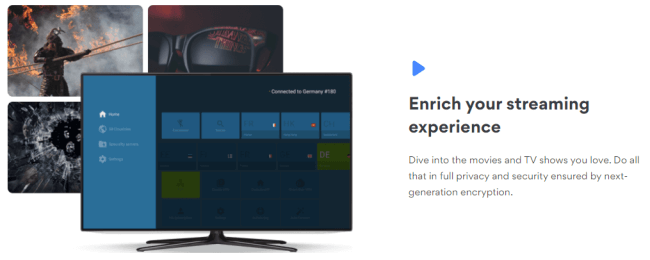 With this feature, the users get improved P2P traffic without risking legal ramifications. To use the P2P option, you need to open the server recommendation feature on the NordVPN app, go to the advanced options and select a server that supports P2P, and you'll see the recommended servers that suit best to your location.
Info: However, the main NordVPN P2P-supporting servers are in Canada and the Netherlands, so all P2P traffic will get rerouted through these servers. Due to this, sometimes people can experience low speeds when torrenting. As with all other NordVPN servers, all the traffic is secure and does not need any additional setup to use this feature.
Gaming quality
NordVPN has one of the best features for gaming. Apart from the anonymous connectivity, no logs policy, and secure connection, NordVPN has excellent speeds for gamers. This means that there are none of the problems that gamers face like bandwidth throttling, DDoS attacks, and malware attacks. The geolocation circumvention feature enables gamers to connect to gaming servers that would be otherwise restricted.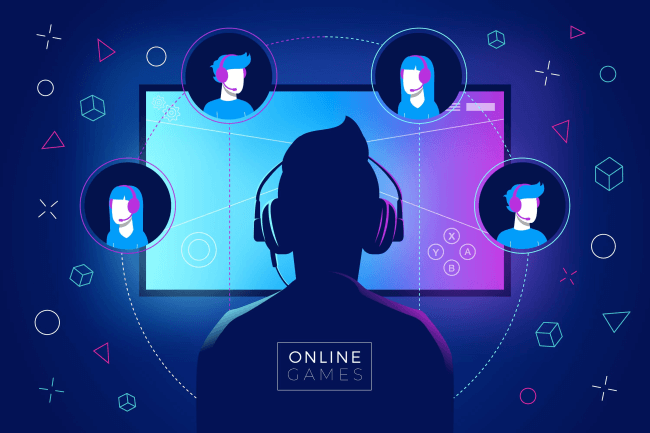 I asked a friend of mine who is a passionate Call of Duty online player to test the NordVPN network. He stated that he saw no lag time and no other issues, and the game-play was seamless even when connected to a remote server. He tried using servers in Canada and Australia, and there were no issues with buffering, lag and the game ran smoothly. What he really liked was the advanced DDoS protection on all servers, as this is a common issue with online gaming.
Geo-fencing circumvention
As I stated above, the NordVPN platform has a SmartPlay feature. This enables you to connect to a server that is nearest to your location and circumvent any geo-fencing restrictions. The algorithm selects the best server based on location, load, and any special requirements.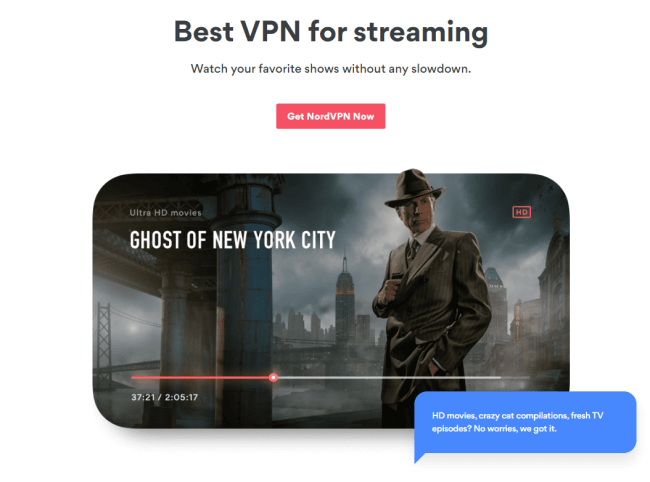 This feature is important for people located in areas where services like Netflix, BBC iPlayer, Hulu, HBO Go, and others have strict geo-blocks. By using NordVPN, there are no issues in connectivity, and people can get unlimited streaming services with no bandwidth limit, little to no lag time, and can watch videos in HD.
Logging policy summary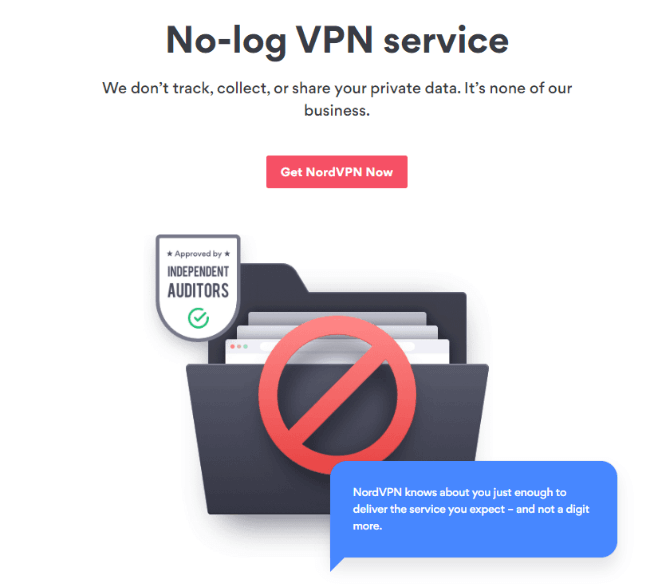 NordVPN has a strict no-log policy. This means that all the services provided by NordVPN are done by an automated process and the online activity of the users is in no way monitored, recorded, stored, or logged. NordVPN also does not keep any connection information about its users, nor it stores the IP address of the user.
Info: The Terms of Use clearly state that NordVPN does not condone or endorse unlawful or criminal activity and they reserve the right to terminate any account that violates these Terms. But they are not keeping track of the actions of the users and they have a strong respect for customer privacy, meaning that there are no logs of user activity. This term is in case a user openly admits to committing a crime while using the NordVPN services, which has not happened openly yet.
Data Wiping
NordVPN does not store or record logs of the user activity. However, to limit the number of simultaneous sessions of any active user to the allowed six, a specific algorithm keeps a record of the username and timestamp of the last session. This data is wiped within 15 minutes of the termination of the session, so no long term records are kept of any user activity.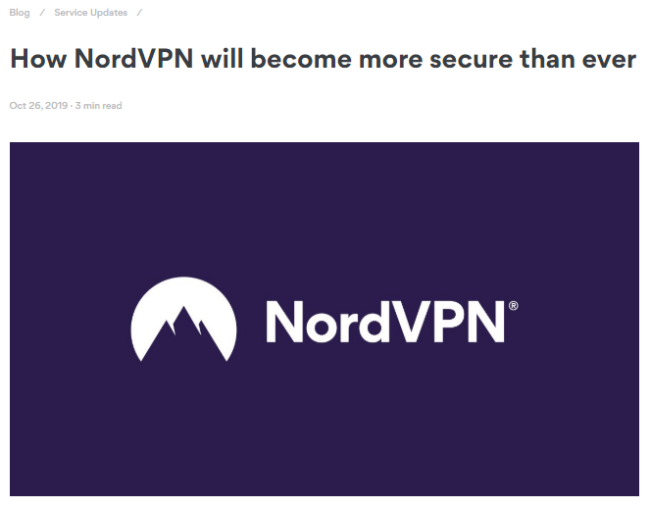 At the moment of writing this review, NordVPN has announced that they are upgrading the entire server infrastructure to diskless servers, meaning that they'll soon have RAM-only servers.
Virtual Server Locations
At the moment of writing this review, NordVPN has 5551 servers in 59 countries. They do not have any virtual server locations, as they prefer to let their clients select the countries where they like to be connected and routed through.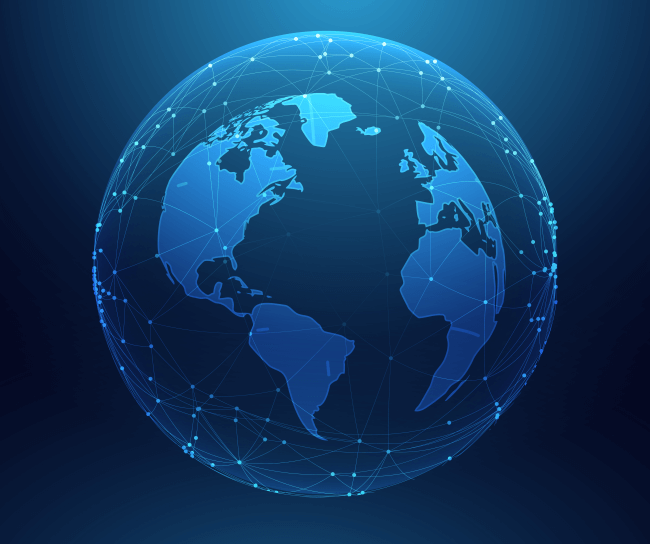 Static/Dedicated IP Addresses
NordVPN allows its users to purchase a static IP address and use it whenever you connect to the NordVPN network. This enables you to have some benefits like getting access to specific features that are not possible through the public IP addresses used by NordVPN.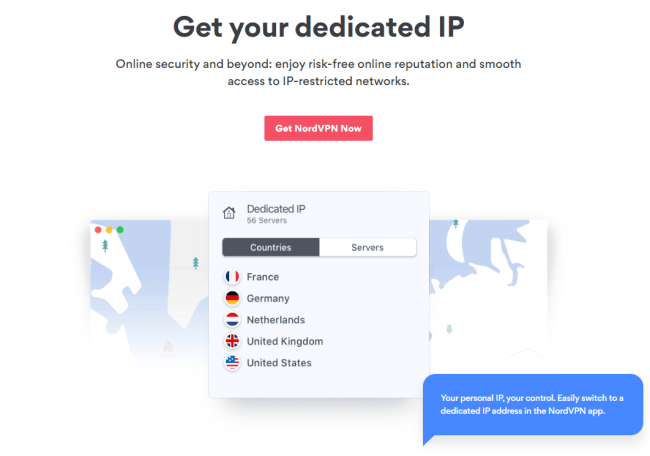 Some online services flag IP addresses used by VPNs and block their access. Using a dedicated IP address while still having the privacy and anonymity provided by the VPN is a good way to go around this problem.
Third-party audits

NordVPN has stated that its entire infrastructure will get a full-scale independent security audit in 2020. To improve the level of security and stand by their claims of having a completely safe and secure network, they have performed two audits, one by PricewaterhouseCoopers or PwC, and one by VerSprite. The results will be published on the NordVPN blog page for anyone needing more info on the results of the audits.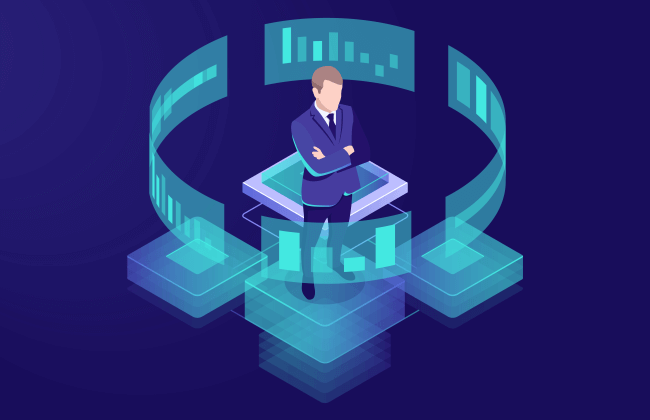 Is the VPN based out of a location that respects privacy?
NordVPN is registered in the Republic of Panama. This country has very strict laws regarding privacy and does not have laws on data retention. This allows NordVPN to offer its services to clients without the necessity of collecting data and enables them to have a liberal policy regarding personal data.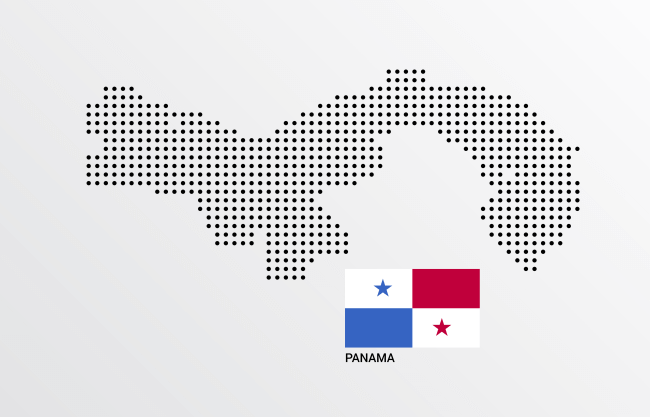 Who owns the VPN and what is their reputation?
NordVPN is owned by Tesonet. This is a Lithuania-based company that deals with data mining. Even though most people will think twice about trusting their sensitive information to a data mining company, Tesonet and NordVPN have different approaches and applications.
The founders of NordVPN share that they are four childhood friends that wanted to create a technology that could liberate the internet. They share a great dislike of internet censorship, are opposed to surveillance, and have adverse opinions on content control and censorship. They started NordVPN and now serve 12M+ people from all over the world.
We believe the internet could be better than it is today. That's why we do our best to make it free from censorship and surveillance, as envisioned in 1989 – the year the World Wide Web was invented.

---
History of leaks or agreeing to hand over data to governments
So far, only one major breach was related to NordVPN. This happened sometime in March of 2018 when a Finland-based server was compromised via a leaked TLS key exposing over 2000 usernames and passwords from NordVPN accounts. Since then, NordVPN has taken upgraded security levels to protect the privacy of its users.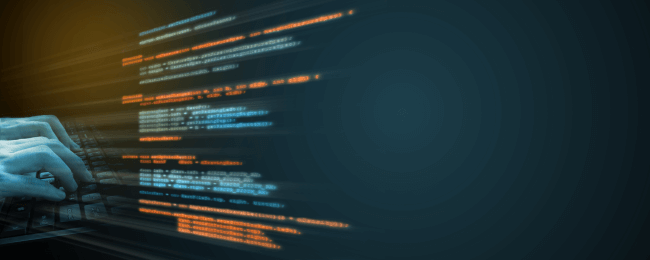 On another note, in March of 2019, the Russian government requested that NordVPN join a registry of banned websites, meaning that users from Russia could not get access to state-censored sites. However, NordVPN did not comply with the demand and shut down the Russian servers on April 1st, 2019. Users from Russia can still use NordVPN via remote servers, as there are no local servers available anymore.
Size of network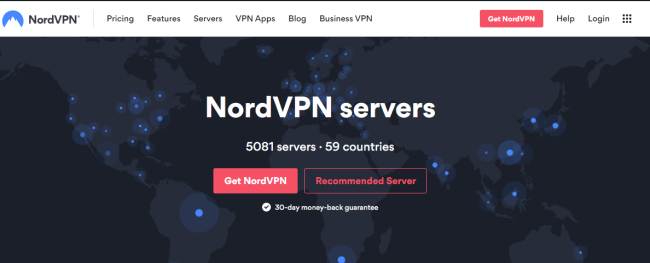 NordVPN has a vast network of servers in plenty of countries. At the moment, they have 5551 servers in 59 countries. There is a detailed list of all the server locations and the features the servers support like P2P, dedicated IP, Double VPN, and Obfuscated traffic.
Extra Features
Double VPN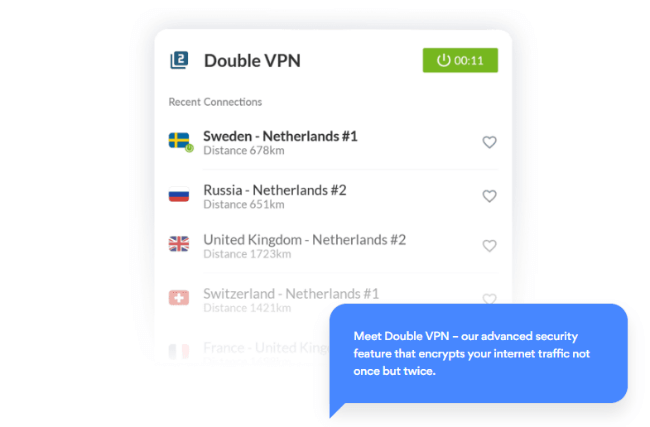 Yes, NordVPN supports Double VPN connection. This feature allows the user to send the internet traffic through two different VPN servers for double encryption and added layer of security.
Browser extension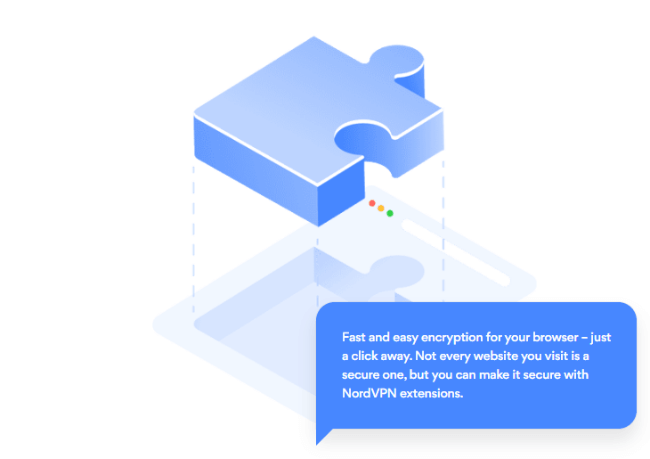 Yes, NordVPN has extensions for both Chrome and Firefox browsers, enabling encryption of traffic through the browser.
Split tunneling
Yes, NordVPN supports split tunneling possible with the use of the browser extensions. The users can select which websites to go through the VPN and which get direct access to the internet.
Kill switch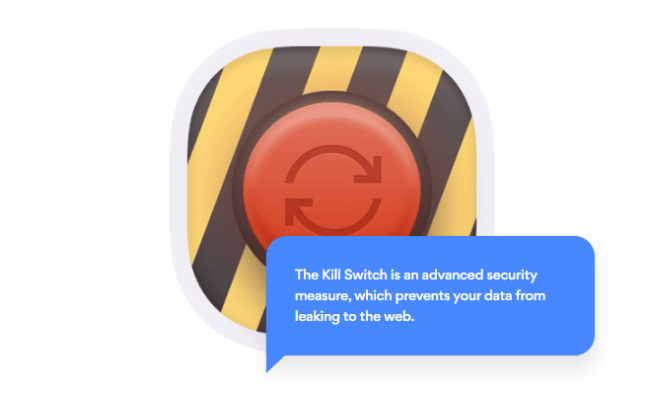 Yes, NordVPN has a Kill Switch feature that blocks all internet traffic in case of unstable connection.
DNS leak test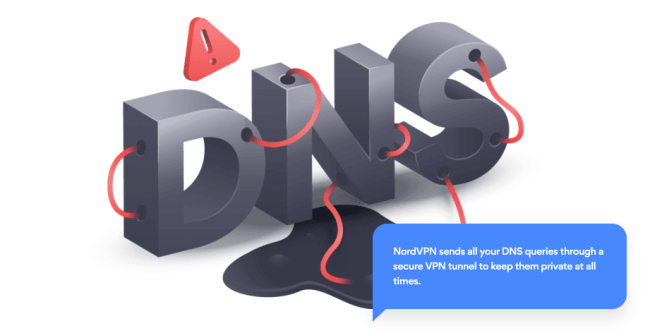 Yes, NordVPN has a DNS Leak Test that lets you find out whether your internet traffic Is fully secure and private.
Tor compatibility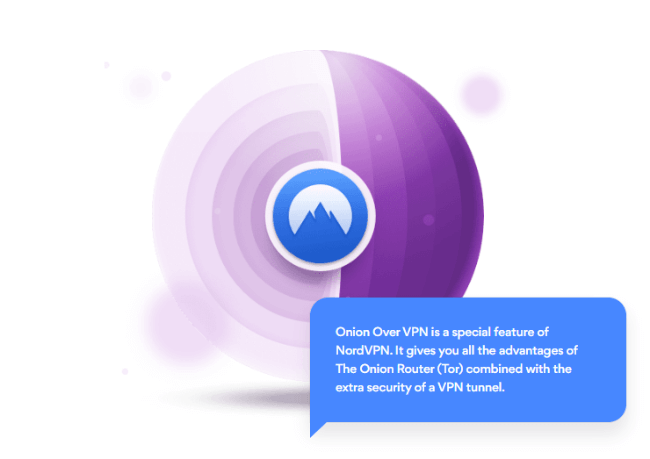 NordVPN is compatible with The Onion Router (TOR) and this feature is called Onion Over VPN. You'll need to activate the VPN and then connect to TOR. This way you get the anonymity of TOR combined with the security of the VPN for a double layer of protection.
Adblocker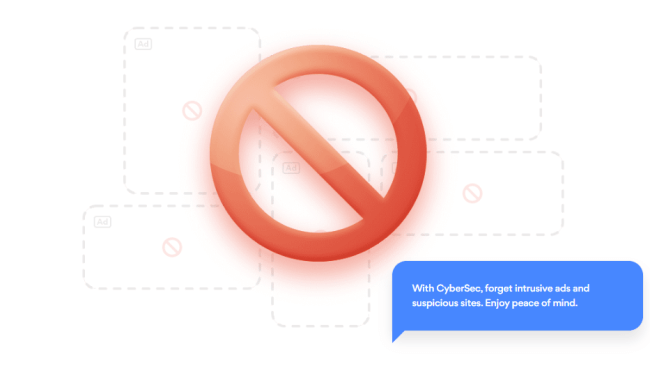 Yes, NordVPN has an ad-blocking feature called CyberSec. NordVPN also supports the most popular ad blocker extensions on the web.
CyberSec
A feature that protects against malware-hosting websites and botnet control.
Dedicated IP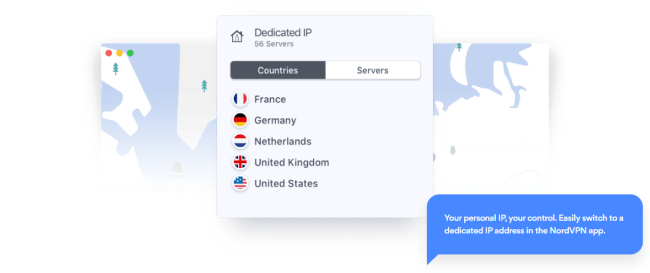 Yes, NordVPN supports dedicated IPs. This way, a user can get better service from websites that detect VPN addresses.
P2P feature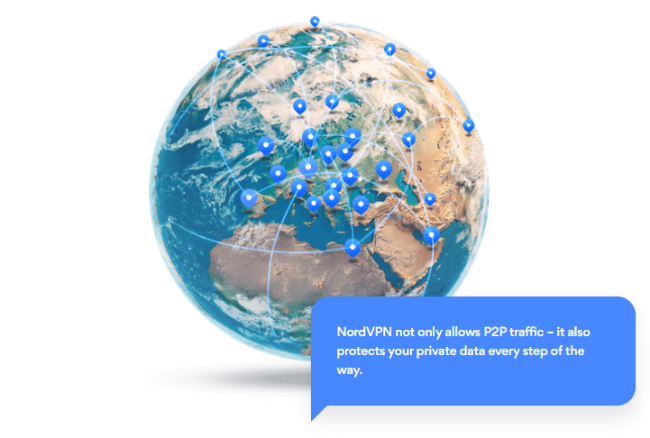 Connect to a dedicated P2P server for easy torrenting and sending large volumes of data without risks.
Hardware support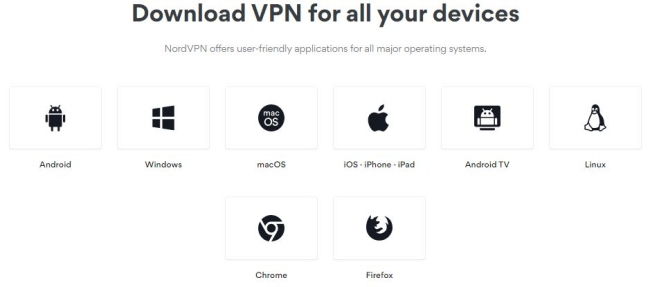 What devices are natively supported by the VPN?
iOS – Yes
Android – Yes
Android TV – Yes
macOS – Yes
Windows – Yes
Linux – Yes
Advice: NordVPN does not provide apps or dedicated services that support PlayStation, Xbox, and other gaming consoles. To use the VPN with these, the best way is to install NordVPN on your computer and connect your gaming console to the internet via your computer.
NordVPN offers VPN routers with built-in security features. These include specific models of routers from Asus:
Asus RT-N18U
Asus RT-AC66U
Asus RT-AC68U
Asus RT-AC87U
Asus RT-AC3200
People can also get routers that can use custom-firmware and require firmware flashing like specific models from:
NetGear
Asus
Linksys
Tomato
DD-WRT
Padavan
OpenWRT
Merlin
Customer Support overview
What kind of support can you get at NordVPN?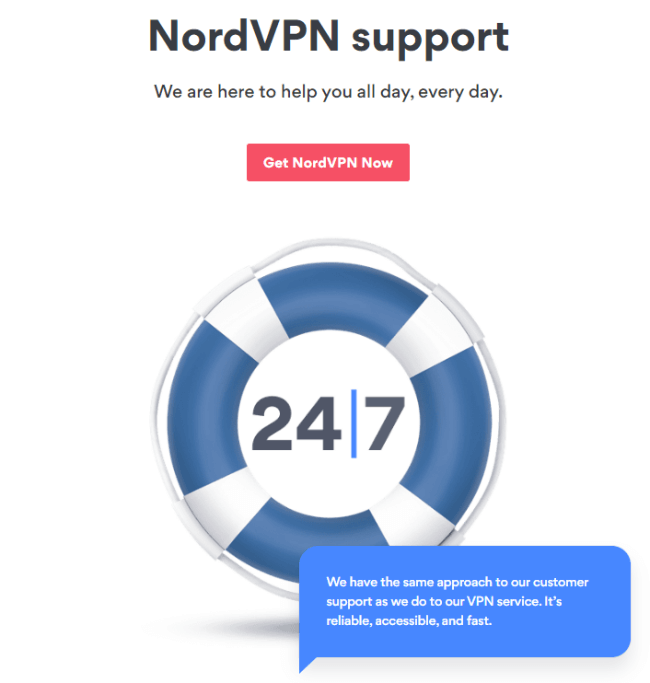 NordVPN has a 24/7 customer support service for all its users. This is located as a question mark on the bottom right corner of each page. Once you click on the mark, you will see the available topics with provided answers. If you don't find an answer to your inquiry, then you can continue with the live chat and you'll be connected to an agent as soon as there is one available. The site is available in 22 languages, and plenty of the tutorials and FAQ answers are available in more than two languages.
Is the support any good?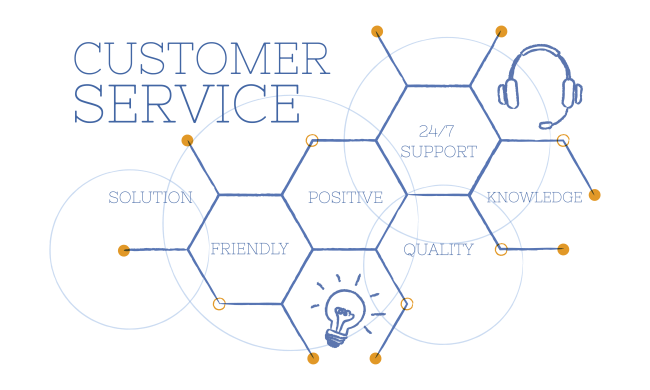 Yes, the NordVPN is very good and nicely organized. The FAQ section has plenty of answers to most common issues, and users can open a ticket through the email support page. The support is very good and works on time. All the agents are friendly and understanding, offering quick, on-point responses.
How fast do they respond?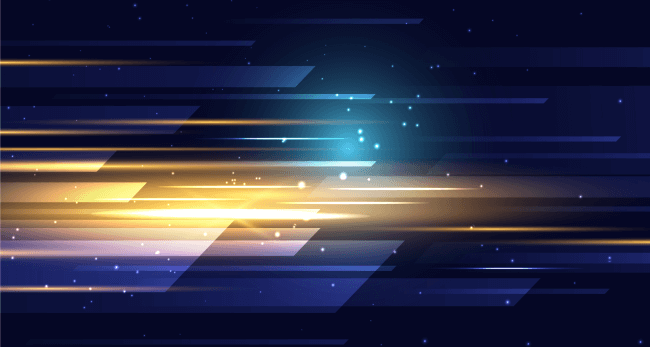 NordVPN customer support service answers promptly. In the case of requesting live support, I got a response in two minutes after posting my question. I tested it again later in the night and got an immediate response. The customer support agent was amazing and very helpful in answering all my questions, which bordered on ridiculous, so I could see the level of professionalism. I was amazed at how patient and helpful the agent was. Even with the COVID crisis, the live chat service works excellently and without interruptions, which is commendable.
How does the internet generally seem to feel about their support?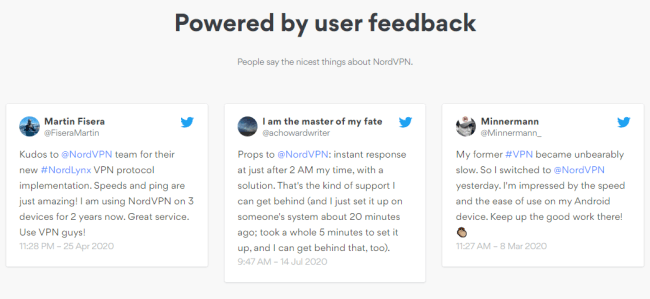 From the reviews and comments I read about the NordVPN service, people are generally satisfied with customer support. The service works fast, providing good answers and helpful advice on everything related to the NordVPN features.
Refund Policy overview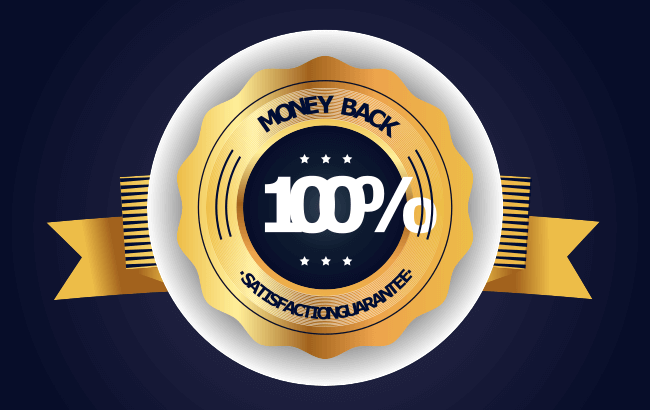 There is a clear refund policy for any purchase from NordVPN. This states that any purchase can be returned with a money-back guarantee within 30 days. After this period, all purchases are final and there is no way to return your subscription. To cancel a purchase, you can send an email request or ask for help via the live chat.
Price overview

There are several pricing offers for NordVPN services.
1-month plan for $11.95/month
1-year plan for $6.99/month
2-year plan for $4.99/month
The 3-year plan form $3.49/month
Payment options

To pay for your NordVPN subscription, you can select to use a credit card, debit card, several online payment services, and pay with cryptocurrencies. the supported credit cards include Visa, MasterCard, American Express, and Discover. NordVPN accepts payments in Google Pay, Amazon Pay, AliPay, and UnionPay.
Info: To add an extra layer of privacy, you can select to pay for your NordVPN plan with cryptocurrencies. There is a simple online form for all purchases, and at this time, NordVPN supports payments in Bitcoin, Ethereum, and XRP Ripple coins.
However, a subscription for NordVPN in a physical box can be purchased in an online retailer or a brick-and-mortar shop like Amazon, Best Buy, Target, and other places. This is maybe the best way to remain anonymous, as you can purchase the NordVPN box and pay cash without any kind of trace to your identity.
Quick Specs
| | |
| --- | --- |
| Client software platforms: | Windows, Linux, macOS, iOS, Android |
| Native supported platforms: | Android TV, routers, Chrome, Firefox |
| Supported protocols: | OpenVPN, IKEv2/IPsec, WireGuard (NordLynx - in development) |
| No. of servers: | 5551 |
| No. of countries: | 59 |
| Country of registration: | Republic of Panama |
| Payment options: | Credit/debit cards, Major online payment services, cryptocurrencies |
| Real name necessary: | No |
| Encryption protocol: | AES-256-GCM |
| Data usage cap: | No |
| Bandwidth usage cap: | No |
| Max. no. of simultaneously connected devices: | 6, upgradeable to 10 |
| Customer support: | 24/7 live chat, email support |
| Privacy policy: | no log storage, great privacy policy |
Concluding summary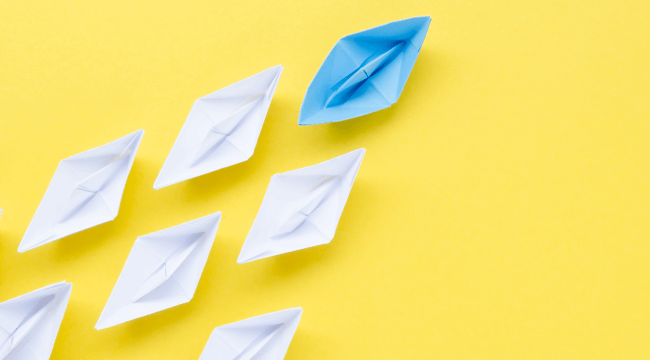 NordVPN has been around since 2012 and in this time it has reached an amazing status as being one of the leaders of this industry. According to many relevant online sources, the NordVPN platform has taken the prime spot as being one of the best VPN providers in the world today. The NordVPN mobile apps for iOS and Android have the same functionalities as the desktop version and are quite popular.
Info: NordVPN has an excellent privacy policy and they operate under Panama laws that protect user data. There is some personal info processed by NordVPN like email and payment data, but these are handled by third-party data processors. NordVPN does not keep any logs from user activity, nor they collect any time stamps, traffic logs, IPs, and bandwidth use.
While they don't use RAM-only servers (yet), NordVPN has a strict no-logs policy. There are several amazing features that I liked very much. These include the Double VPN for double protection, P2P feature, browser extensions, and TOR compatibility.
Other things I found positive about NordVPN are that there is no cap on bandwidth, there is no bandwidth throttling and it is available to use across plenty of platforms. The CyberSec feature protects against malware-hosting, ads, and botnet control, which is not something many such services provide.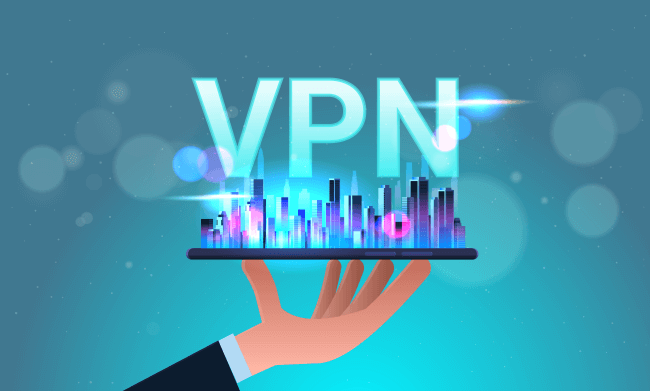 The thing that stood out the most during my research of NordVPN is their subscription packages. You can get a 3-year plan for an amazing $3.49 a month, payable as a one-time purchase. Plus, people get a variety of payment options including physical box NordVPN purchase and cryptocurrency payment for a truly anonymous connection.
One thing I found not up to par was that there could be some issues when torrenting, as NordVPN does not offer full support for some servers and the speed of the torrents can suffer. Otherwise, all the other NordVPN features are excellent and are highly recommended.
Install instructions
Here I'll present you with the install and use instructions for NordVPN on Windows 10.
After you set up a payment plan, you can proceed with downloading the NordVPN native app for Windows.

Once downloaded, you need to follow the step-by-step instructions on installation which is straightforward as any other app install.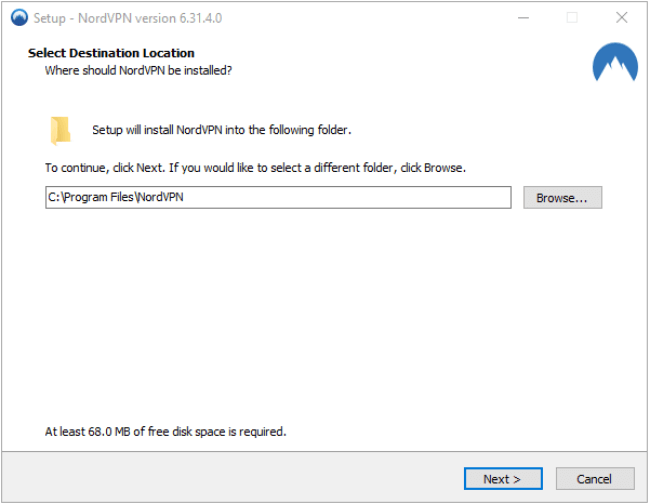 After finishing the installation, you need to click finish and launch the app.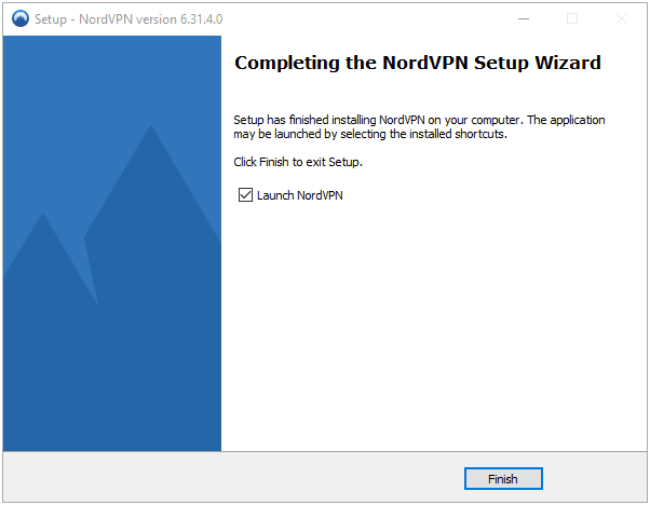 You need to sign in with your username (email) and password in the app.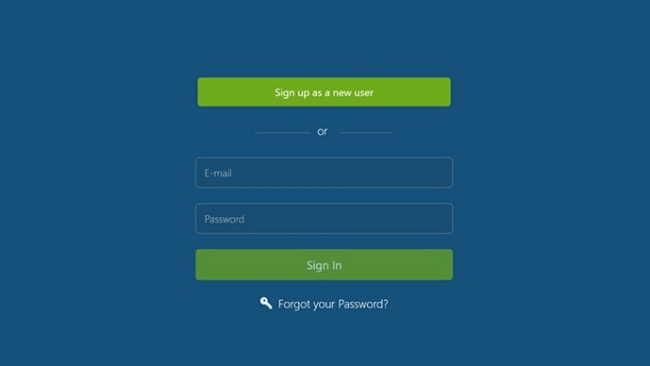 After a successful sign-in process, you'll see the server list and a map of the world. You can adjust the app settings to your liking like QuickConnect that will connect you to the server most appropriate to your requirements.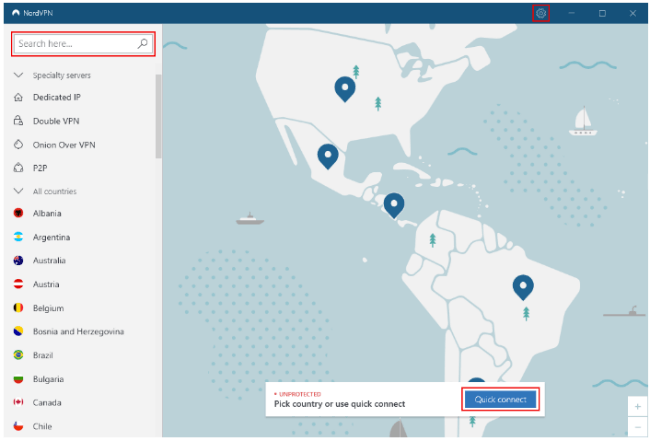 For any specific application, you can also manually select the server you wish to connect to, for example, to use a feature that is not available in your location. You will see specialty servers that support other features like P2P, Onion over VPN, Dedicate IP, or Obfuscated servers. There is no limit to which server you can connect, but you'll see the current load of a server in percentage, so you can expect congestion the higher the load to the server.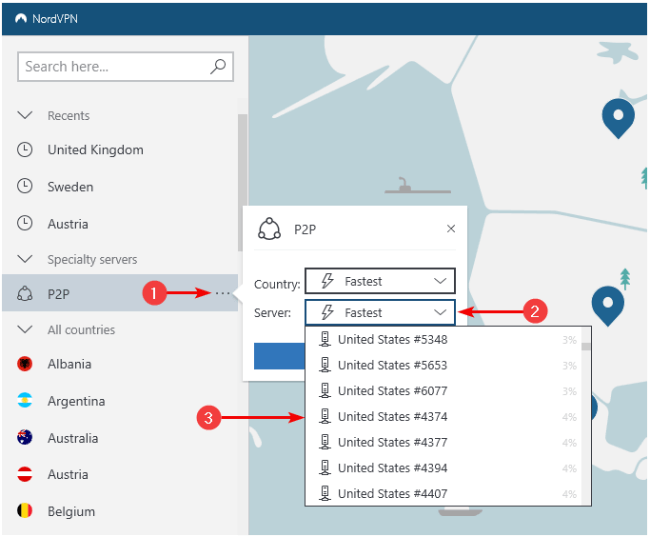 You can also select the launch at Windows startup option, auto-connect option, and other customizations of the app that suit your needs. We need to mention the Kill Switch feature that stops the internet connection if you get disconnected from a server. There is also an App Kill Switch that can close specific apps in case of lost connection.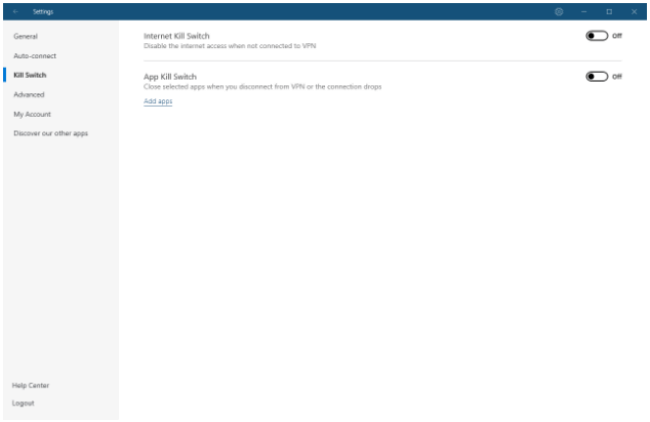 You are all set, so you can freely, securely, and anonymously browse the internet with the NordVPN app.
Rating
FAQ
Is NordVPN fast and reliable?
NordVPN is one of the best virtual private network services in the world today. Their services are fast, reliable, and secure.
Will using NordVPN stop bandwidth throttling?
Yes, NordVPN could prevent bandwidth throttling as your ISP cannot identify the type of traffic through the network due to the encryption of the traffic. Depending on the proximity of the server you are connected to, you can experience better internet speeds.
Which servers of this NordVPN are the best for Netflix?
NordVPN regularly updates the best options to connect to Netflix. There are several options to use and these depend on your current location. You can connect to a US-based server for accessing the best features on Netflix. For other features, you can also use servers in Canada, Germany, UK, Italy, France, Japan, India, Spain, the Netherlands, and Australia, as these countries have improved Netflix options.NordVPN regularly updates the best options to connect to Netflix. There are several options to use and these depend on your current location. You can connect to a US-based server for accessing the best features on Netflix. For other features, you can also use servers in Canada, Germany, UK, Italy, France, Japan, India, Spain, the Netherlands, and Australia, as these countries have improved Netflix options.
Is there a free version of NordVPN?
NordVPN does not allow a free version, but they offer great payment plans. To get 3 years of NordVPN, you only need to pay $125.64 and you'll be all set and protected.
Why am I sometimes blocked from Netflix when I use NordVPN?
If you are experiencing problems with Netflix through NordVPN, you need to check your status on the NordVPN website, and it should say Protected. Other problems may include cache problems or you are connected to a server that does not support the specific Netflix feature. The NordVPN support pages contain detailed instructions on solving any similar issues.
How well do the features and leak-protection settings work?
The NordVPN features work great – I've tested these. The DNS Leak Protection is very good, which is due to the excellent protective measures like quality encryption and proper security measures. All of these result in fast speeds, reliable connections and private, secure browsing the net.
Are the NordVPN apps secure and user-friendly?
Yes, the NordVPN apps are very secure. They have good design and are user-friendly, but it takes a little getting used to. I'm talking about setting up the apps and getting the advanced settings to work per your preferences.
Can NordVPN unblock Netflix and other streaming services?
Yes, NordVPN has an advanced geo-fencing circumvention feature enabling the users to unblock Netflix and other similar streaming services. I tested only Netflix, but I believe other users who have had positive experiences with NordVPN and services like ESPN, Hulu, BBC iPlayer, HBO Go, and others.
Is NordVPN really worth the price?
I'm going to go out on a limb here and say that NordVPN is really worthy of its price. Seeing as you can get a 70% discount and get a monthly fee of only $3.49 for a three-year plan with all the amazing privacy and security features, NordVPN is a great deal.
Can you use NordVPN for torrenting?
Yes, NordVPN can be used for torrenting. There are good features suitable for torrenting like the P2P feature, the Kill Switch feature, and the split tunneling feature. There are no limits on bandwidth and data caps on traffic, but in the case of incorrectly set-up connection, the torrenting speed may suffer.
Does NordVPN work in China?
Surprisingly yes, NordVPN works in China. The Great Firewall of China has strong security measures in place, but NordVPN is powerful enough to navigate through these. While the use of a VPN in China is in a grey area, the NordVPN service is available in China but should be used with caution. It is recommended that users from China use the NordVPN's Obfuscated Servers for a better connection.
How many simultaneous connections does NordVPN support?
NordVPN supports up to six simultaneous connections. But if you need more, you can upgrade to get up to 10 connections or can install it on your router to protect all the devices connected to it.