In this post we are going to cover: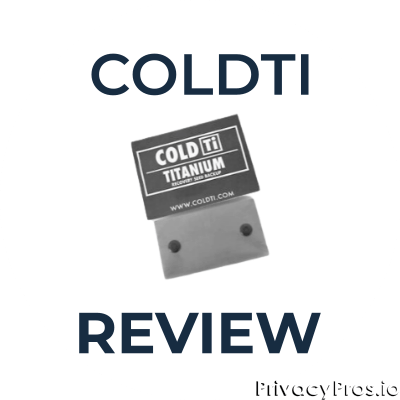 What ColdTi box contains
ColdTi limitations
How to set up
Comparison between ColdTi and Billfodl
Plus more... Read on to learn everything you need to know about ColdTi.
Steel wallets are a crucial part of any hodler's backup setup.
But getting the right backup device is just as crucial. Bad backup devices really compromise your security and result in lost coins, which defeats the purpose of using them in the first place.
Long story short: ColdTi's design makes it unsuitable for long-term hodlers concerned about the safety of their funds. ColdTis are too inflexible and make too many compromises to make them a truly recommendable seed backup device.
Pros
Very cheap
Discreet design
Cons
Cheap means bare-bones, and you'll need to buy more tools to use the ColdTi
Awkward closing mechanism makes it likely to lose pieces
No way to rearrange words in your seed phrase or change to a new phrase
Pros
Cons
Very cheap
Cheap means bare-bones, and you'll need to buy more tools to use the ColdTi
Awkward closing mechanism makes it likely to lose pieces
No way to rearrange words in your seed phrase or change to a new phrase
Who Should Buy a Seed Backup Device
Crypto investors who want to store their own bitcoin
Crypto investors who need a wallet backup
Crypto investors who require financial independence
What's a Seed Backup?
Many who are new to HODLing bitcoin are aware of the security that hardware wallets provide. Once they are confident their funds are secure, however, they may be missing a critical backup step to ensure the longevity of their mnemonic seed phrase.
Through the years, the horror stories of lost backups have become legendary and the marketplace responded with a wide variety of backup devices. The demand for fire and waterproof (as well as other natural or manmade forces) methods to store mnemonic seed phrases, private keys and other information was clear. This has been presented with several approaches, usually by committing this vital data into metal.
ColdTi Basics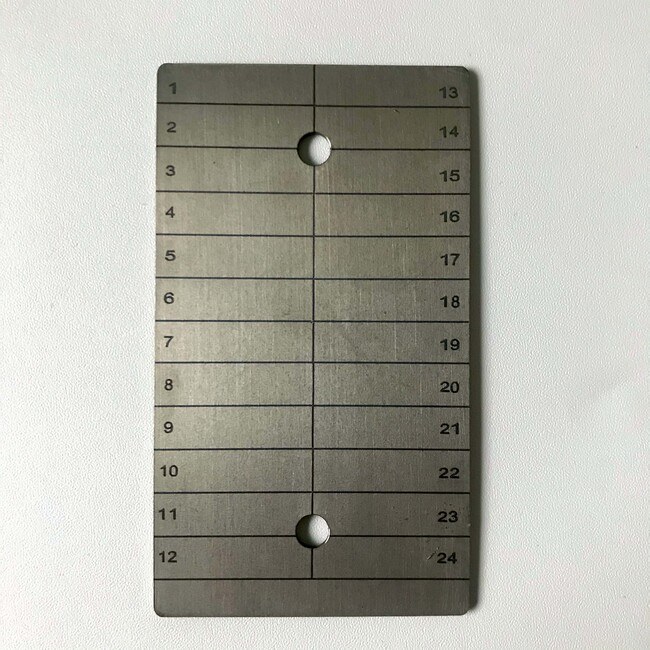 ColdTi is both the name of the company and of the product. It's impossible to find any information about where the company is located, or who might be running it.
This is not a great start for a company that manufactures seed phrase backup devices. When it comes to storing your crypto, you want to know who you're trusting to make a good product.
Price
The basic ColdTi retails for $34.95. This gets you the two metal plates, two screws, and two holographic tamper-evident stickers.
If you don't have a letter-stamping kit (like most people) you'll need to shell out nearly 30% more for the ColdTi with letter-stamping kit. Even then, at $44.99, you'll still need an appropriate hammer.
Unboxing & Contents
The ColdTi is sold exclusively through Amazon. ColdTi (the company) does not have an online store on their own website.
This means that shipping will be via Amazon too. When your package arrives, you'll see just aboiut everything there is to the ColdTi: a plastic package, the seed backup device itself, and two holographic tamper-evident stickers.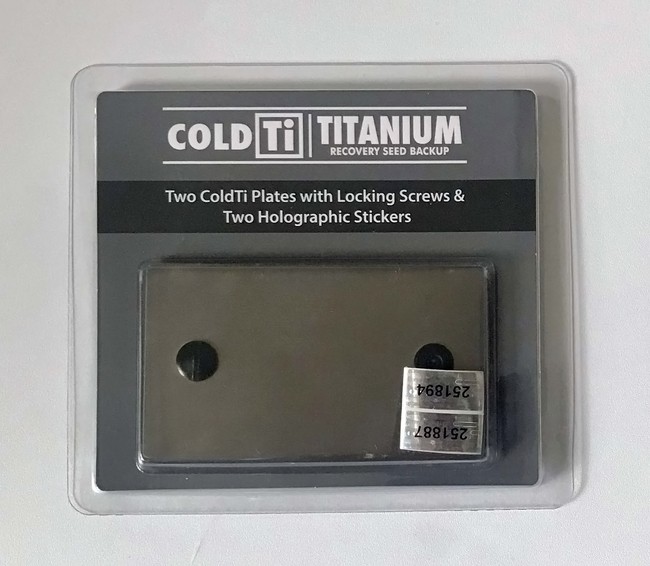 Opening the box, the ColdTi is about the size of a credit card, but quite a bit thicker.
It's screwed together, and you'll need a flathead screwdriver to get it undone. The screws then come loose, and they're so little it's easy to imagine losing them quickly.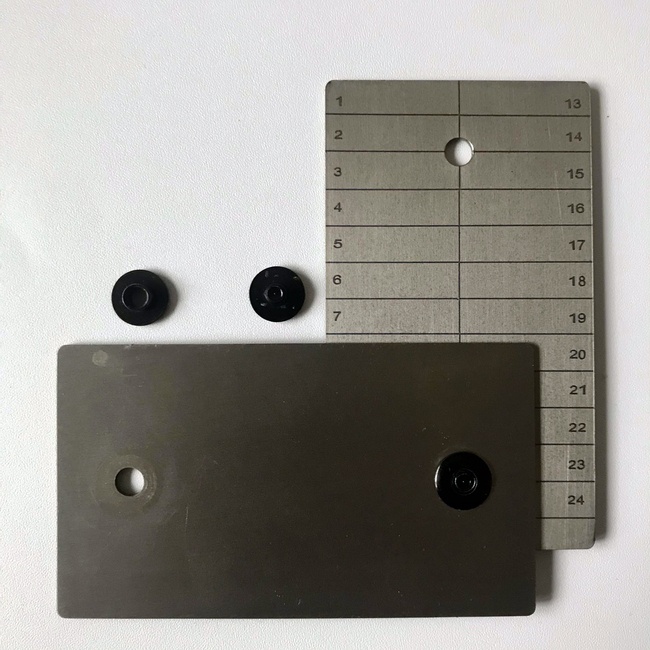 Device Description
ColdTi doesn't specify which grade of titanium their wallet is made of or how it compares to the 316 Marine Grade Stainless Steel used in other wallets like the Billfodl.
The ColdTi plates measure 3.5 x 2 in (7.62 x 5.08cm). They are each 0.2 in (0.51cm) thick.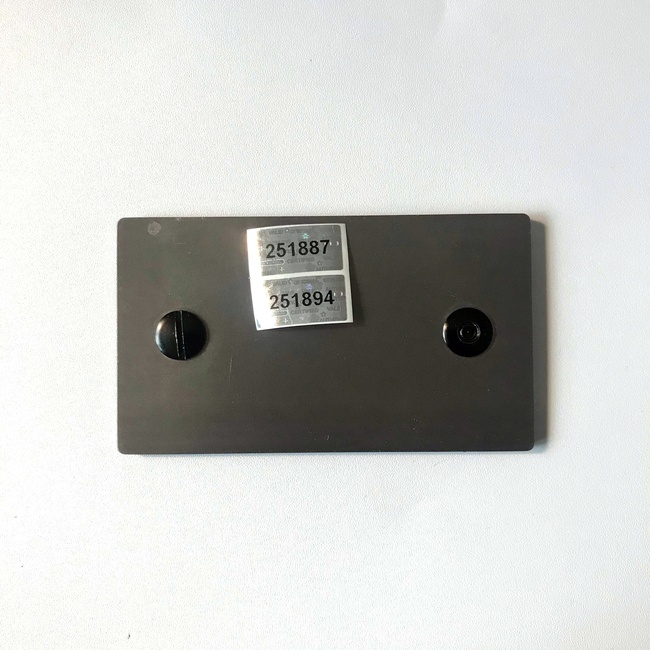 Overall, the ColdTi feels cheap. The edges are sharper than they should be and this, along with the easily lost screws, give it an overall unenjoyable feel. The fact that there are six moving pieces in this setup is overly complicated and makes opening and closing the ColdTi more difficult than it needs to be.
Setup
To secure your seed phrase in the ColdTi, you'll need letter stamps. If you don't have these already, you'll have to buy ColdTi's kit.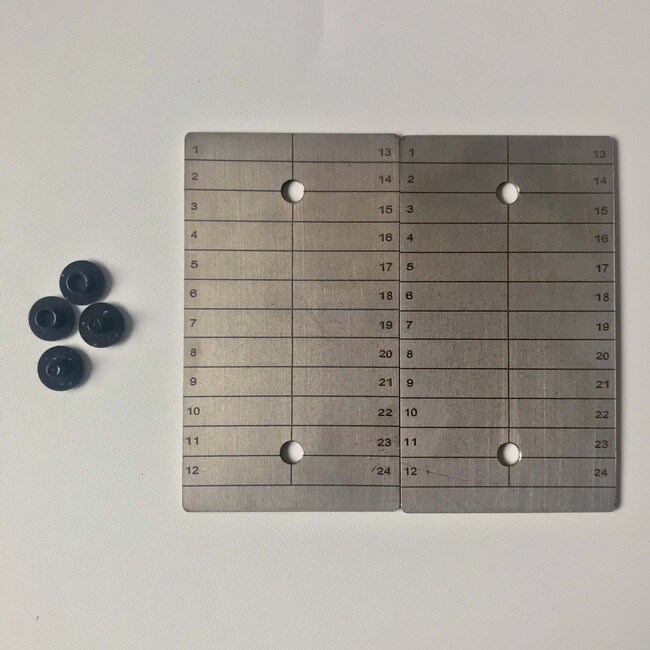 You'll need a hammer to punch the letters accurately. Keep in mind that there's no way to change or rearrange your seed phrase (as there is with a Billfodl) so once you make a mark, it's there forever.
This also means that you can never remove your seed phrase from the metal plate. With a different type of steel wallet, you could simply remove the letters or jumble them.
But with the ColdTi, you'd have to destroy the entire plate completely. This means that there's no way to reuse a ColdTi. You'll have to completely empty any wallet if you're no longer using the ColdTi, as anyone who gets their hands on it will have full access to the funds in the wallet. This is a major limitation.
Character Limitations
As ColdTi requires letter stamps, there are no character limitations beyond the space available in each word's box. You will need a full set of all 26 letters of the alphabet, plus numbers 0-9.
ColdTi Support
ColdTi has a video on their website explaining the setup process. There's no FAQ or detailed description of the product itself.
You can get in contact with the company via an email form at the bottom of their homepage.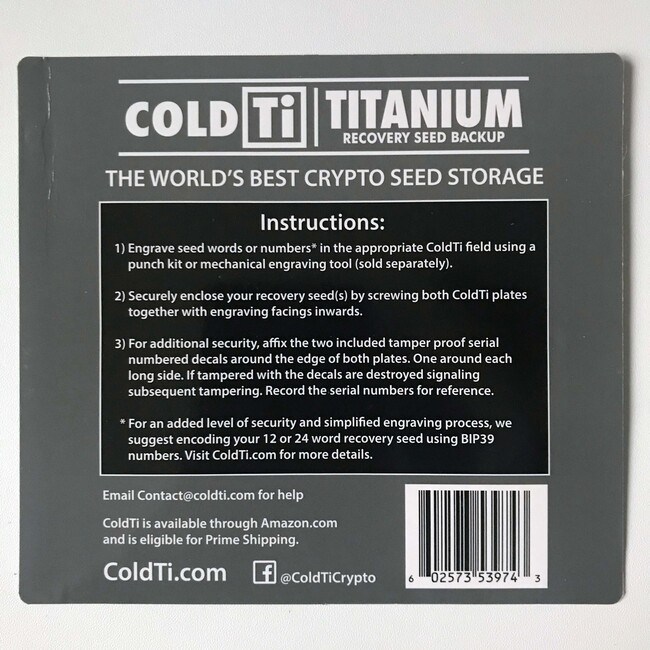 Buyers who are looking to learn as much as possible about their prospective seed phrase backup device may not find the information available on ColdTi's site adequate. There are no stres-testing results, just promises that the ColdTi has a "very high melting point" and "extreme durability."
It's up to you if you want to take them at their word, or if you require a bit more evidence before trusting a product with your crypto keys.
Billfodl vs ColdTi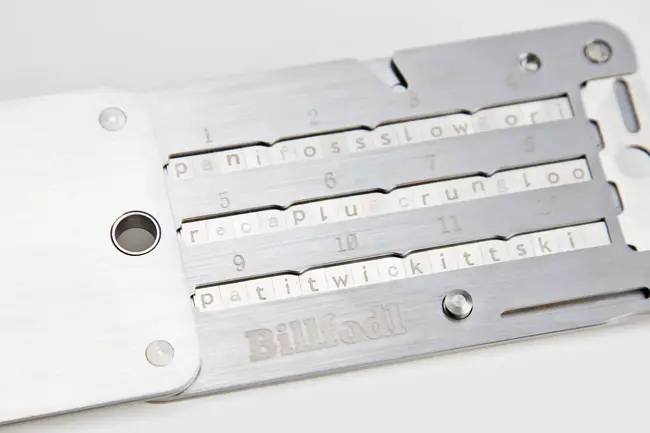 Tiles make building your seed easy
No need for any tools!
Quickly assemble seed with Intuitive Tile Organization
Mistakes are not a problem
ColdTi
User must hammer seed into metal
Hidden costs of punch set and bench block
Time consuming set up process
Cannot make mistakes or you have to start over
Rating: 4.8/10
While the material of the ColdTi may be sufficient to survive high temperatures and crushing forces (though this is untested), these advantages are quickly overshadowed by other design flaws.
The fact that you can't rearrange a seed phrase on the ColdTi means that each metal plate is single-use only. It also means that you have to either empty out any wallets you're no longer using the ColdTi for, or maintain each ColdTi with your maximum level of security forever.
The screw mechanism is impractical and it's very easy to misplace or lose the screws themselves, as they split into four separate parts.
While the ColdTi is about the size of a credit card (though quite a bit thicker) this isn't particularly relevant as most users will not be carrying around the metal plates in their wallet. When investing in a seed phrase backup device, durability and ease of use come first - and that's where the ColdTi compromises.
We give the ColdTi a score of 4.8 out of 10.
Do yourself a favor and pick up a Billfodl instead. It is consistently our top pick for wallet backup products year after year!
FAQ
Is ColdTi safe?
The ColdTi is a simple device, which means not too much can go wrong. However, if you're entrusting your keys to it, you might be concerned about a couple of its design choices. The ColdTi is made of titanium, which is less dense than the steel used in other physical wallets. 316 Marine Grade Steel is usually considered the best material for seed backup devices. The screws are poorly designed and make it frustrating to use the wallet. And the fact that you can't wipe a phrase from the metal plates means it may end up being a liability rather than a help.
Which is best - Billfodl, Cryptosteel, or ColdTi?
Billfodl is widely considered the gold standard for stainless steel wallet backups. That being said, the ColdTi is cheaper. Its design flaws and the fact that you'll need to buy more tools to use it mean that the ColdTi is not a good choice of wallet backup. The Billfodl is safe, strong, and affordable.