Keep Your Crypto Secure
With Keepkey + Billfodl
The Keepkey is a secure device that stores your private keys. The Billfodl is a fireproof, waterproof offline backup. Make sure all your crypto assets are safe no matter what the digital or physical world throws at you.

SECURE PAYMENTS THROUGH SHOPIFY SUPER FAST WORLDWIDE SHIPPING

FAST AND FREE EMAIL AND CHAT SUPPORT 125% REFUND POLICY FOR ONE YEAR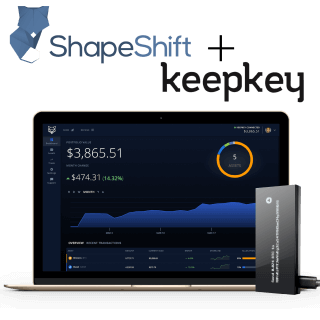 Keepkey
The Keepkey is an open-source HD wallet utilizing state-of-the-art technology to store your private keys. The Keepkey boasts the largest LED display of any hardware wallet and simple integration with Shapeshift, allowing non-custodial trading of your favorite digital assets.
Easy Backup
Your accounts can be restored on any Keepkey device using a confidential 12-word recovery phrase, made even more secure with a Billfodl backup device.