Keep Your Crypto Secure
With Nano S + Billfodl
The Ledger Nano S is a secure device that stores your private keys. The Billfodl is a fireproof, waterproof offline backup. Make sure all your crypto assets are safe no matter what the digital or physical world throws at you.

SECURE PAYMENTS THROUGH SHOPIFY SUPER FAST WORLDWIDE SHIPPING

FAST AND FREE EMAIL AND CHAT SUPPORT 125% REFUND POLICY FOR ONE YEAR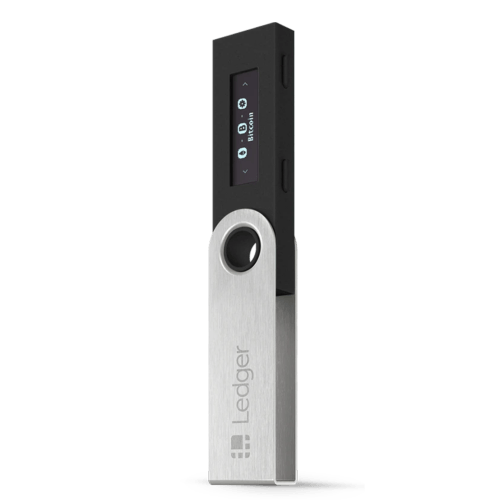 Ledger Nano S
The Ledger Nano S is an HD hardware wallet utilizing state-of-the-art technology to store your private keys. Make sure all of your crypto assets are safe with a wallet engineered by the trusted experts at Ledger.
Easy Backup
The Billfodl is the perfect companion to your Ledger Nano S. If you ever lose your Ledger, your Billfodl acts as your backup device. It is fireproof and waterproof and ready to protect your coins in case your Ledger Nano S breaks.
CHOOSE YOUR LEDGER BUNDLE