Back to results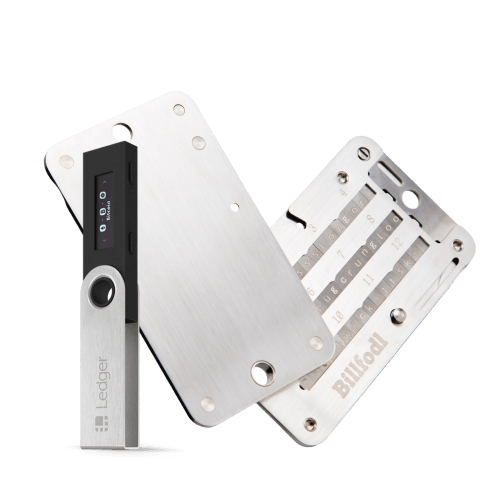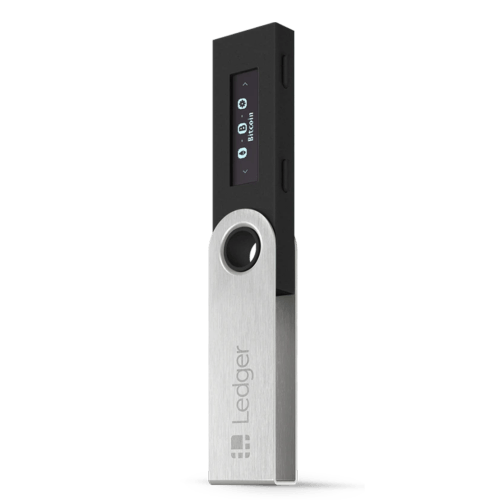 In stock
Ledger Nano S + Billfodl
The Ledger Nano S is a secure device that stores your private keys.
$
or pay $0.0 for 0 months interest free
Order in the next 24 hours for 12/12 delivery
*125% money back guarantee
Description
Description
The Ledger Nano S is an HD hardware wallet utilizing state-of-the-art technology to store your private keys. Make sure all of your crypto assets are safe with a wallet engineered by the trusted experts at Ledger.

The Billfodl is a fireproof, waterproof offline backup. Make sure all your crypto assets are safe no matter what the digital or physical world throws at you.
Easy Backup
The Billfodl is the perfect companion to your Ledger Nano S. If you ever lose your Ledger, your Billfodl acts as your backup device. It is fireproof and waterproof and ready to protect your coins in case your Ledger Nano S breaks.
What are you waiting for? Get Yours Now Before They Are Gone!
User Ratings
I reached out to @Billfodl_Wallet and offered to see how their seed storage device stands up to a 20 pallet wood fire then again when the same Billfodl was subject to a 600 gallon liquid pool fire (Fuel: Jet A-1) pic.twitter.com/44uRVqzceK

— TOXIC Bitcoin Maximalist 🐂🗝️⚡ (@JimJones1913) August 13, 2019
*warranty only applies to products made by Privacy Pros; third party products not included.