Back to results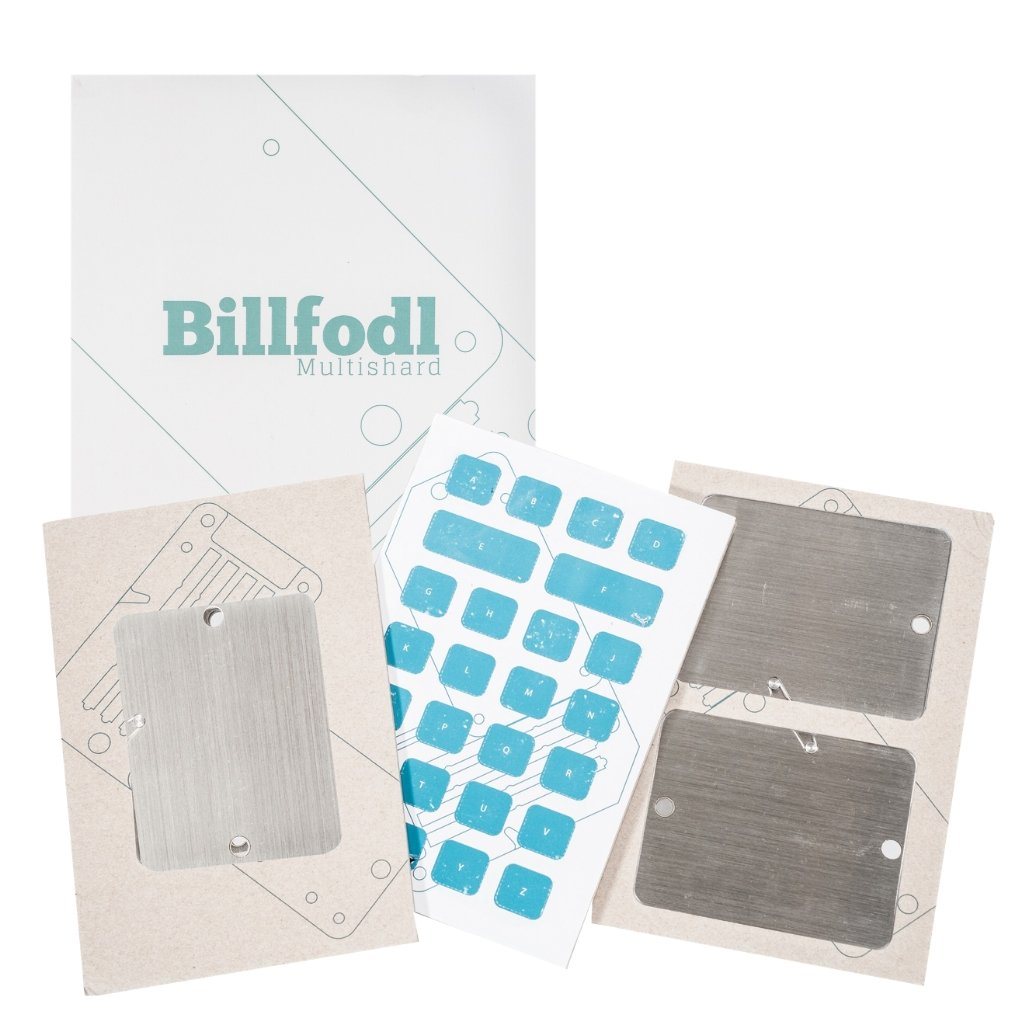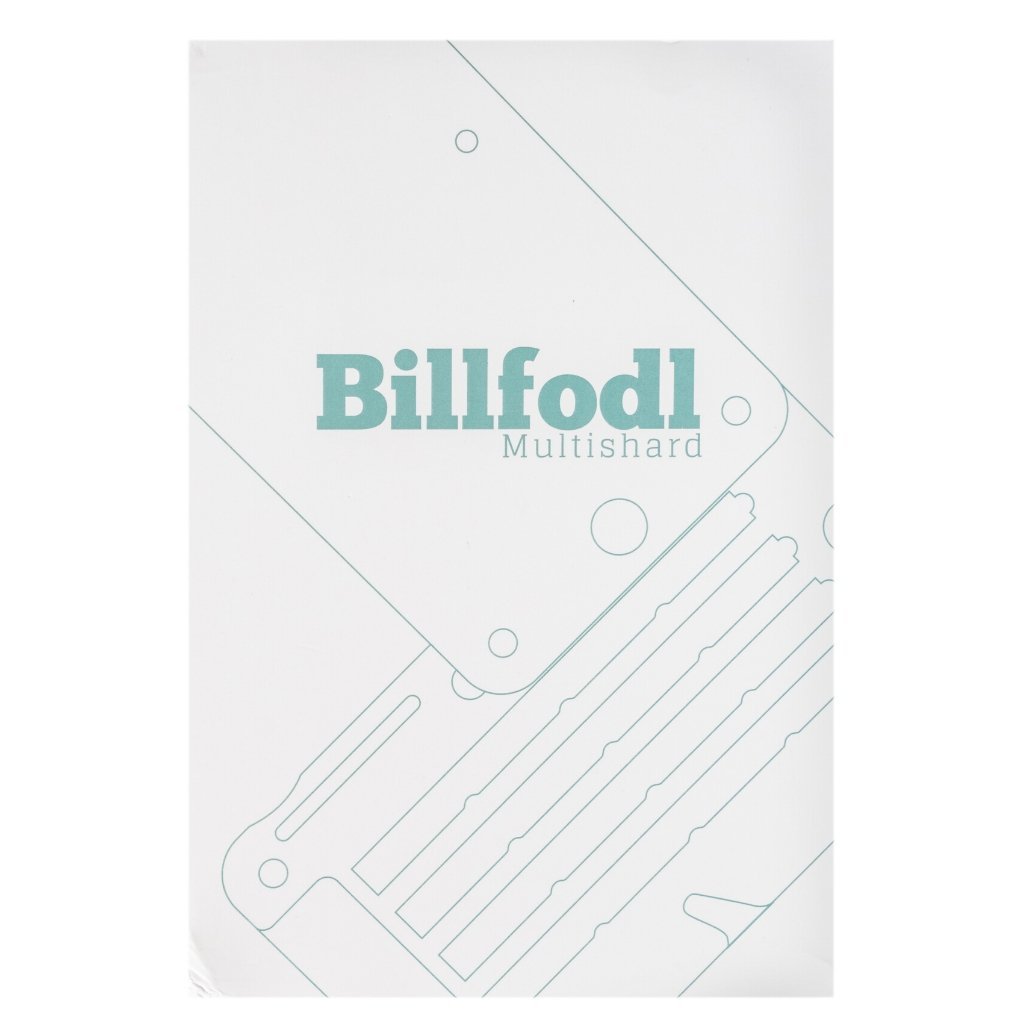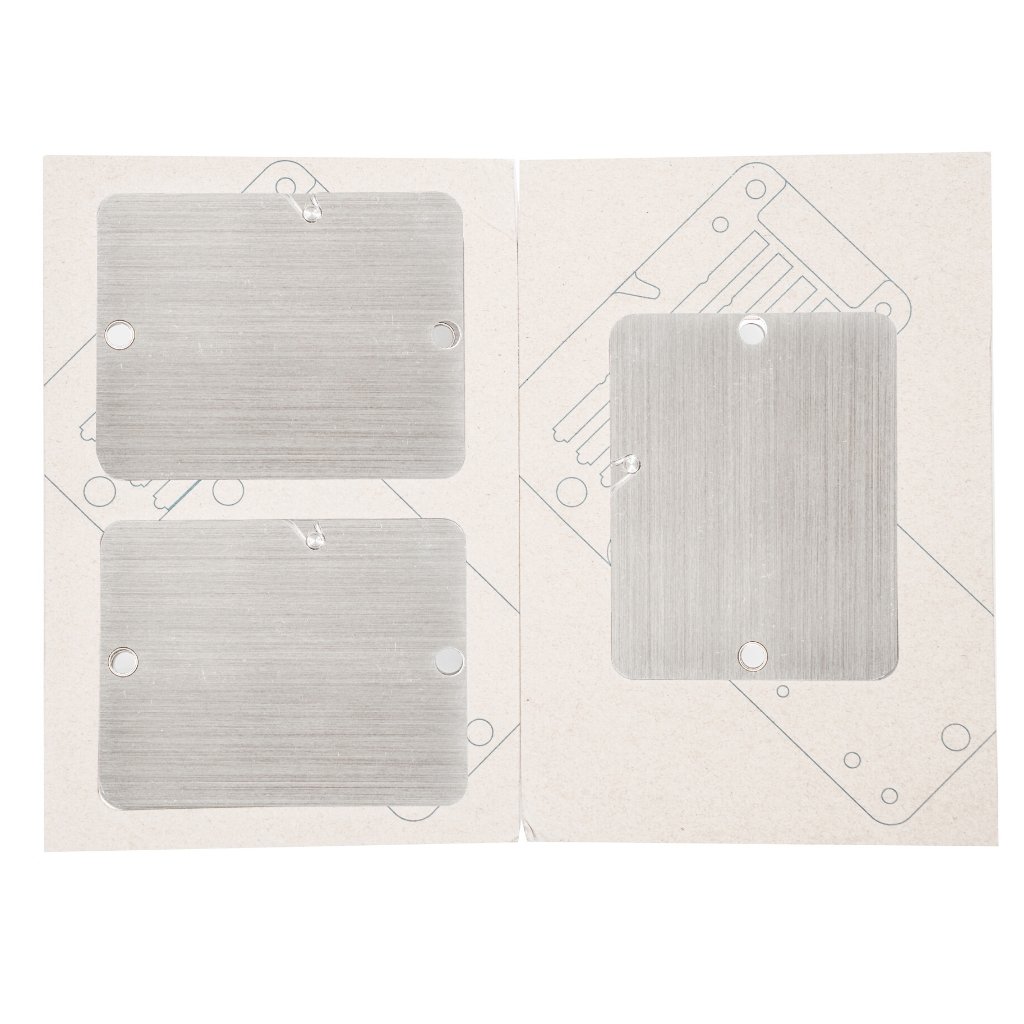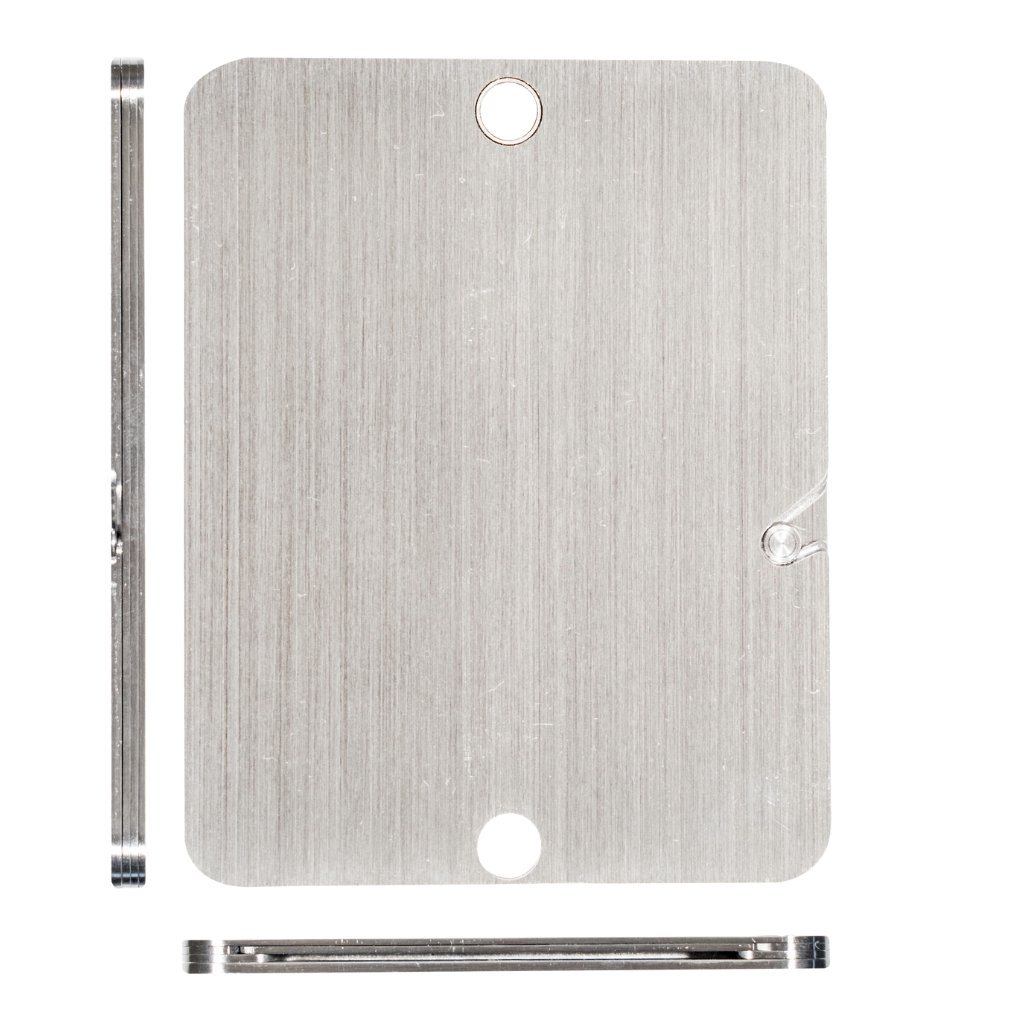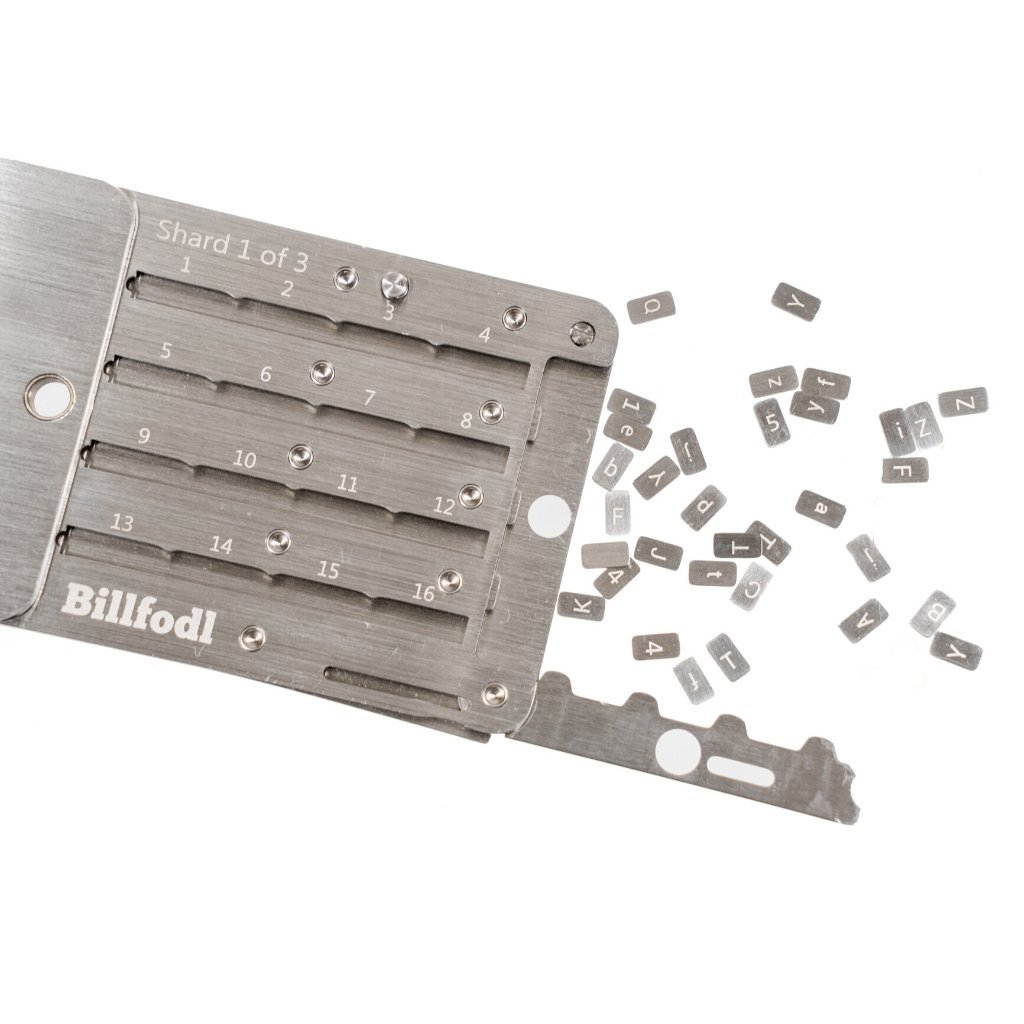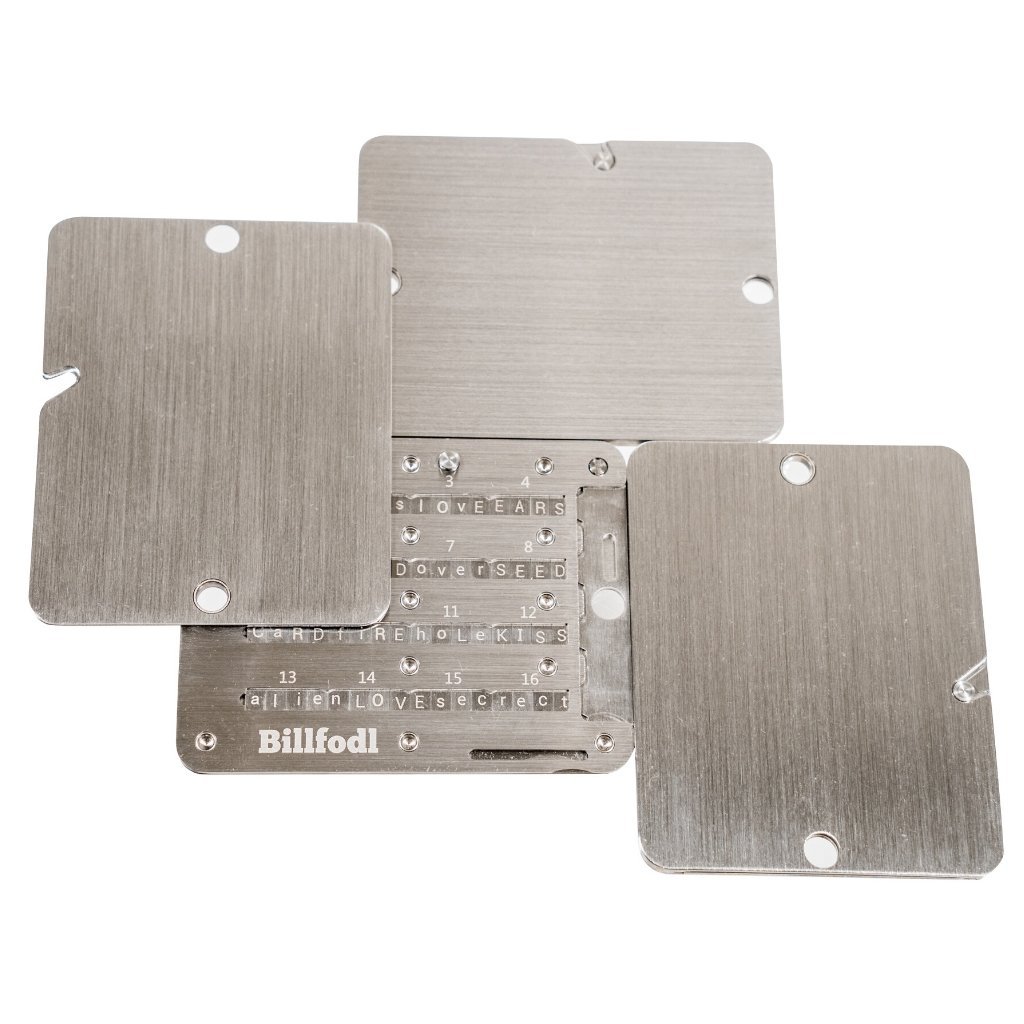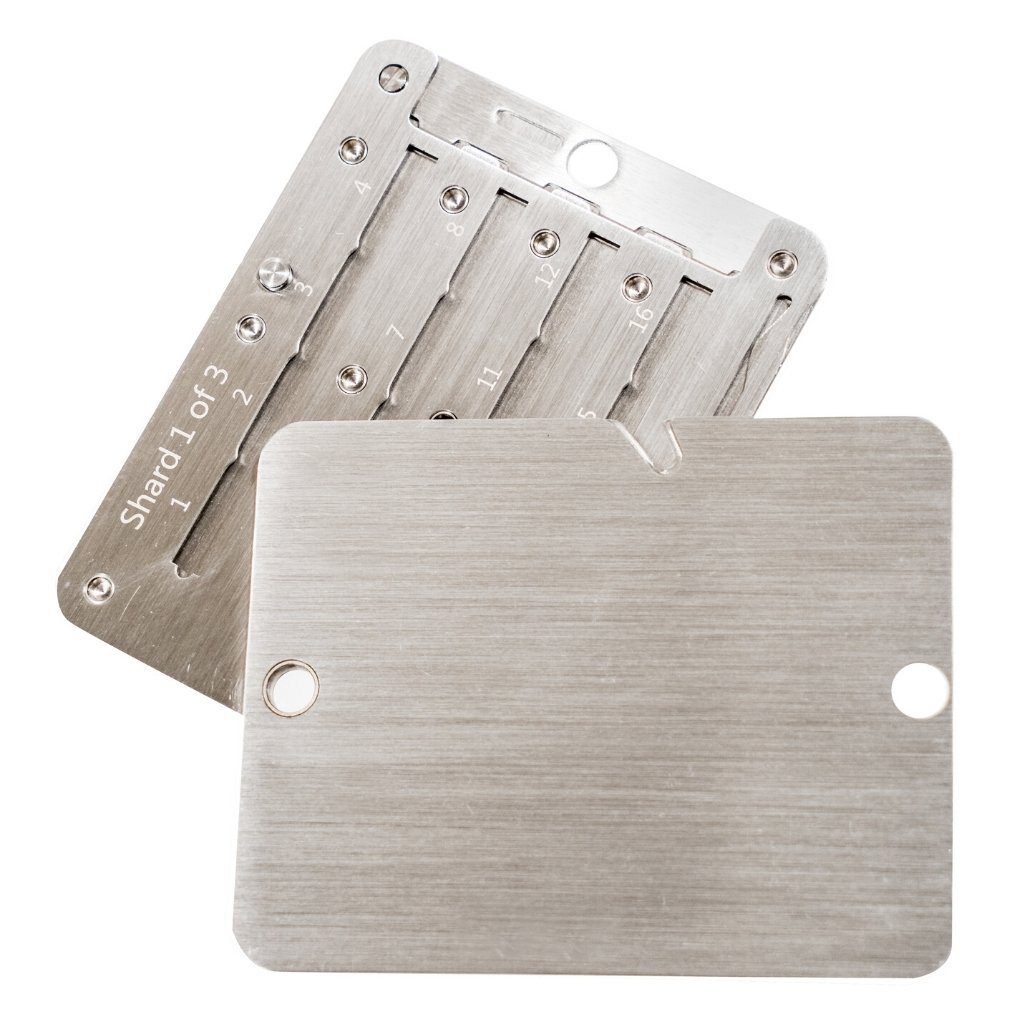 In stock
Billfodl Multishard
UNMATCHED RECOVERY SEED PROTECTION, SHARDED!
$
or pay $0.0 for 0 months interest free
Order in the next 24 hours for 12/12 delivery
*125% money back guarantee
Description
Technical Specifications
User Ratings
Question & Answer
Comparison
Description
Description
With the Billfodl Multishard, you can split your seed into 3 shards, each with 16 of your 24 words for recovery. Splitting your seed into three allows you to achieve a 2-of-3 style recovery method and ensures that if someone finds your BIllfodl, they aren't able to steal your funds.
Fire Proof Billfodl is protected up to 1200C/2100F and has been tested using military grade ordinance for best in class heat resistance.
Water Proof Billfodl is composed of the highest quality marine grade 316 stainless-steel, protecting against even corrosive salt water.
Shock Proof Billfodl is constructed to withstand over 1,000,000 volts of electricity. Whether it is solar spots, a nuclear strike, or a microwave bomb.
Hacker Proof Seeds and keys remain completely offline so no hacker can touch you
You Proof Unlike a piece of paper, You will never accidentally throw away your Billfodl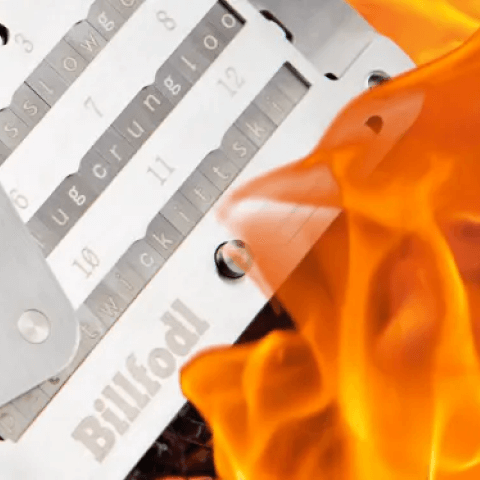 Universal Compatibility
Billfodl is compatible with every hardware and software wallet on the market. It can support BIP39 seeds of 12, 18, or 24 words - no matter the coin.
Simple Set Up
Have your recovery seed backed up and ready to go in less than 10 minutes. Our 'no stamping required' method means a fast backup without sacrificing security.
Laser-Engraved Tiles
Because our tiles are laser engraved, it means your recovery seed is backed up on characters that are burned permanently into the stainless steel they are engraved on.
Laser Cut Chassis
The main unit is laser cut, which means that, unlike other similar products, the tiles always fit exactly the same every time, making it easier to load and more likely to retain its structure in a fire.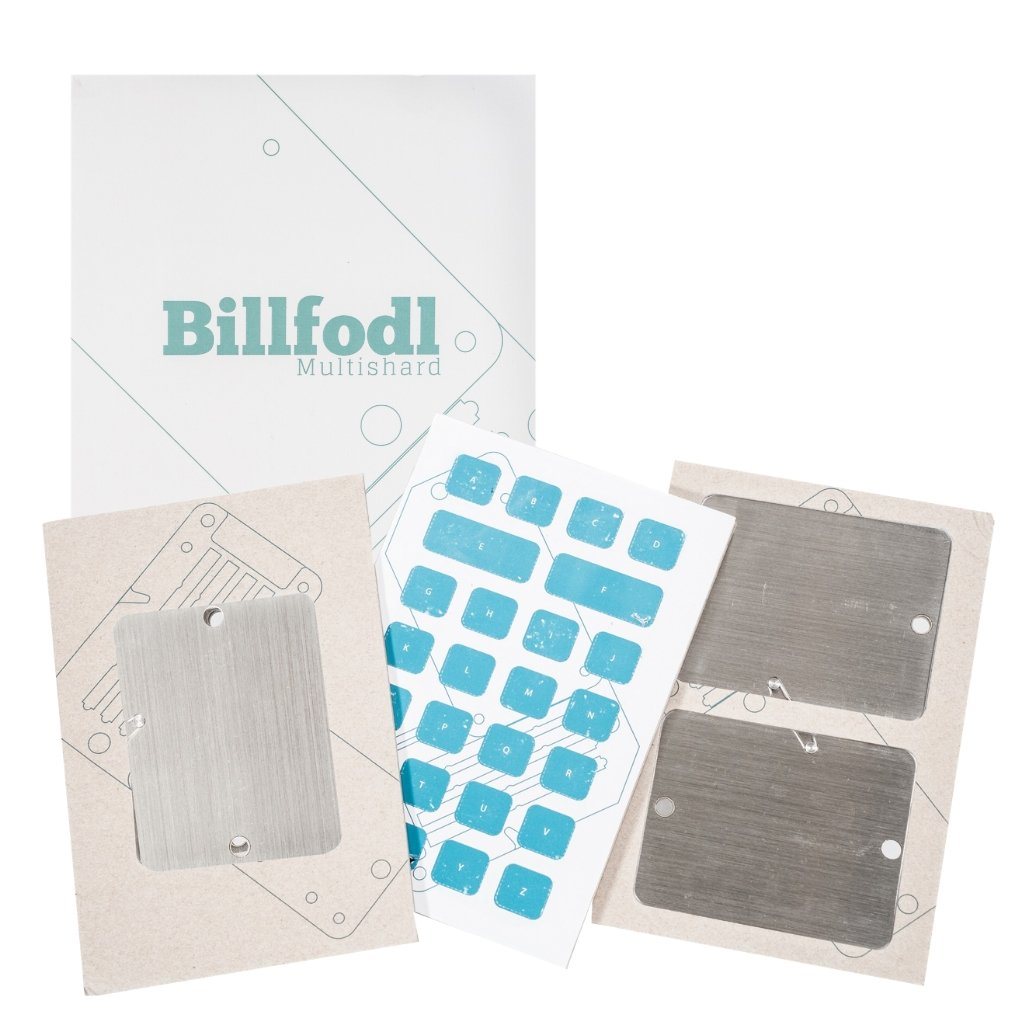 Rugged, Professional Seed Splitting Made Easy
Contains three 16-word Billfodl shards
Ideal for splitting your seed into a 2-of-3 or 3-of-3 style backup
Protects coins if one device is discovered

Note: If paying with cryptocurrency, please follow the checkout process through to the end to choose it as your payment preference. If you are paying over the Lightning⚡Network, please select "Pay with Lightning" in the top navigation bar.
What are you waiting for? Get Yours Now Before They Are Gone!
Technical Specifications
Technical Specifications
| | |
| --- | --- |
| Unit Size | 104mm х 58 mm х 5mm (4.1in х 2.3in х 0.2in) |
| Weight | 0.4kg (14 oz) |
| Box Size | 170mm x 120mm x 15mm (6.7in x 4.7in x 0.6in) |
| Materials | 316 Marine Grade Stainless Steel |
| Components | Laser Cut Stainless Steel Chassis; Stainless Steel Laser Engraved Tiles |
Compatibility with All hardware wallets, software wallets and password managers using hexadecimal or BIP39 seeds, keys, or master passwords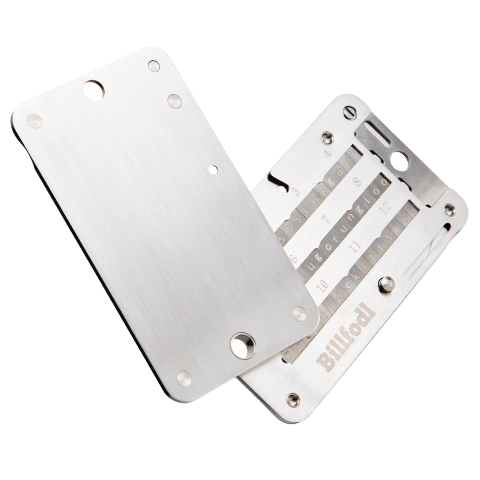 User Ratings
I reached out to @Billfodl_Wallet and offered to see how their seed storage device stands up to a 20 pallet wood fire then again when the same Billfodl was subject to a 600 gallon liquid pool fire (Fuel: Jet A-1) pic.twitter.com/44uRVqzceK

— TOXIC Bitcoin Maximalist 🐂🗝️⚡ (@JimJones1913) August 13, 2019
Question & Answer
How do I use the Billfodl? How do you set it up with your wallet?
Each Billfodl package comes with the main steel unit or chassis and a set of over 300 character tiles. After you have received you 12 or 24 word recovery phrase (otherwise known as a recovery seed, seed phrase, or mnemonic phrase), you will open your Billfodl and the provided pack of character tiles and you will spell out the first four letters of each word and slide them into the main unit. The Billfodl main unit has labels above each slot so you know which word of your seed goes where.
I only see support for 96 characters; what if one of my words is more than 4 characters long?
Don't worry! You can still store you your seed securely on Billfodl. The way the recovery seeds work is such that you only need the first 4 letters of each word in the seed. For example, if your seed had the words: witch collapse practice feed shame open despair creek road again ice lease Then you would arrange your tiles to look like this: witc coll prac feed sham open desp cree road agai ice leas If you ever need to recover your private data, you would just input the first four letters into any major crypto wallet (MyCelium, Jaxx, Ledger, Trezor, etc).
Does Billfodl support all key types?
Indeed it does! We only have one product, and it was designed to support all private key types: Hexadecimal, Alpha-Numeric (Wallet Import Format), and 12, 18, and 24 word seed phrases. We designed it so there was no confusion for our clients. It doesn't matter what kind of key or password you are storing.
Is Billfodl better than a paper wallet?
One of the primary drawbacks of the paper wallet is its poor longevity. Ink can run in humidity, the paper dissolves in water, and in the longer term, paper degrades. Because of the high quality build materials of the Billfodl, you can be sure that your private data and crypto keys are safe from both the elements and time itself. Additionally, paper wallets are produced by third party agents, so until you go to recover your coins, you never really know they are safe to begin with. Billfodl eliminates this weak point in security by allowing you to create the offline storage on your own without trusting a third party not to steal your coins.
What happens if my Billfodl is lost or stolen?
If your Billfodl is lost or stolen, IMMEDIATELY move all of your crypto to a new address which utilizes a completely different Seed or Private Key. If using Billfodl to store Seed Words, we recommend you use a passphrase (sometimes called a "25th word") so that if someone finds your Billfodl, you still have some protection (see Best Practices for more information). This can be done on most hardware wallets.
How do I recover data protected by Billfodl?
To retrieve them, simply open any bitcoin wallet which supports Seed Phrase import, such as another Trezor or Ledger, GreenAddress, or Mycelium among many others. Again, there is NO RUSH. Your funds are safe on the blockchain. Please take your time to research how to do this with your preferred wallet. While the exact process differs in every wallet, most have a feature to input Seed Words. As always if you have any questions, we are always here to help at support@billfodl.com.
Can I use Billfodl instead of a Ledger or Trezor hardware wallet?
TL;DR - Please don't. While you could use Billfodl instead of a hardware wallet by creating new cold wallets and loading the private keys into Billfodl, in practice this is not the best way to use Billfodl, and if you transacted with any frequency, this method would become very cumbersome. Instead, the Billfodl is meant to complement your hardware wallet by enabling you to store your Seed Words in a way that is as indestructible and safe from user-error as we could conceive of.
What is Billfodl's return policy?
We are so sure you are going to love your Billfodl that we offer a no-questions-asked, 125% money-back guarantee. That is not a typo. If you don't like Billfodl, send it back to us, and we will refund your money plus 25%. Your time is valuable. If you feel like we have wasted yours, you are entitled to be compensated for it. And we promise - we are the only offline storage solution option that will pay you if you don't like the product. That's how sure we are!
Comparison
| | Billfodl | Multishard |
| --- | --- | --- |
| Backup 2 of 3 | No | Yes |
| Protects from seed exposure | No | Yes |
| Protects against natural disasters | Yes | Yes |
*warranty only applies to products made by Privacy Pros; third party products not included.