Back to results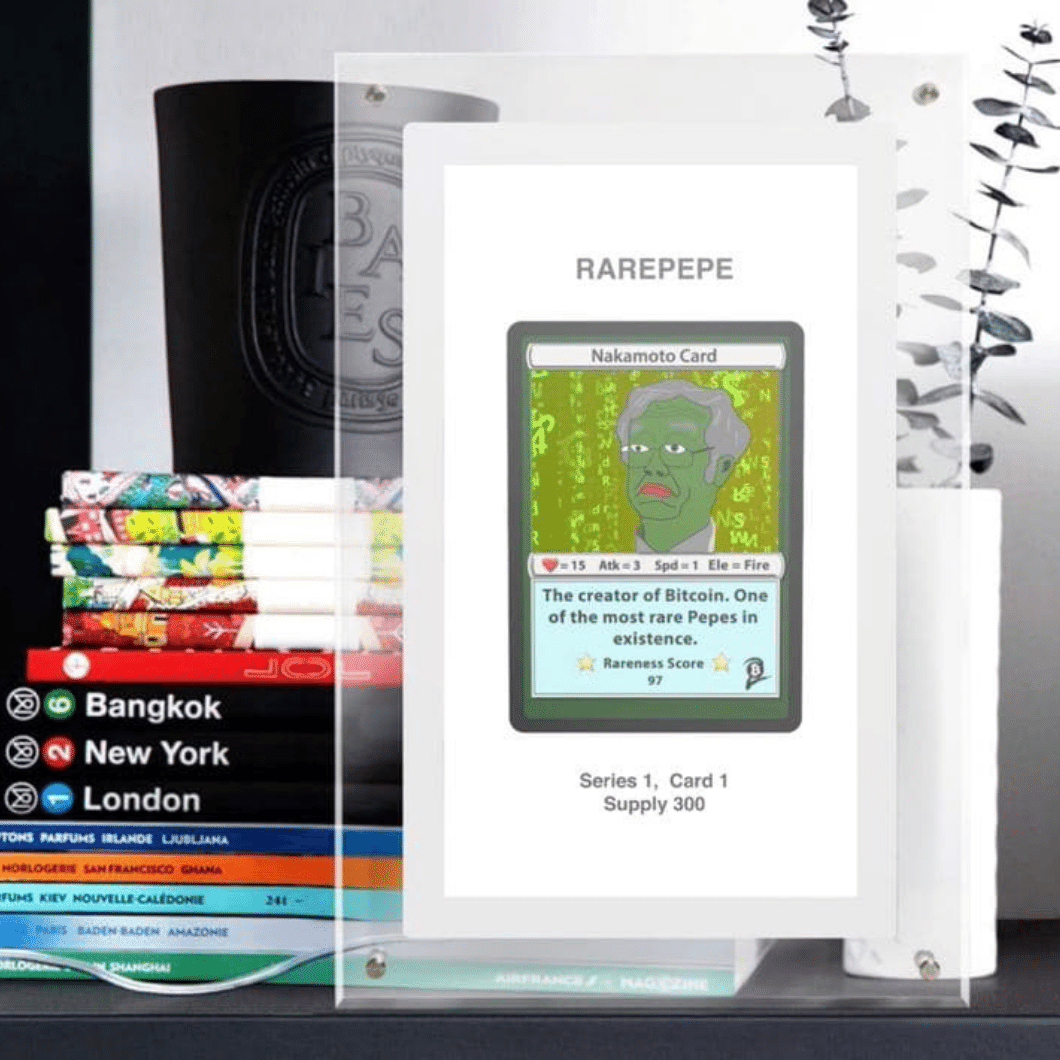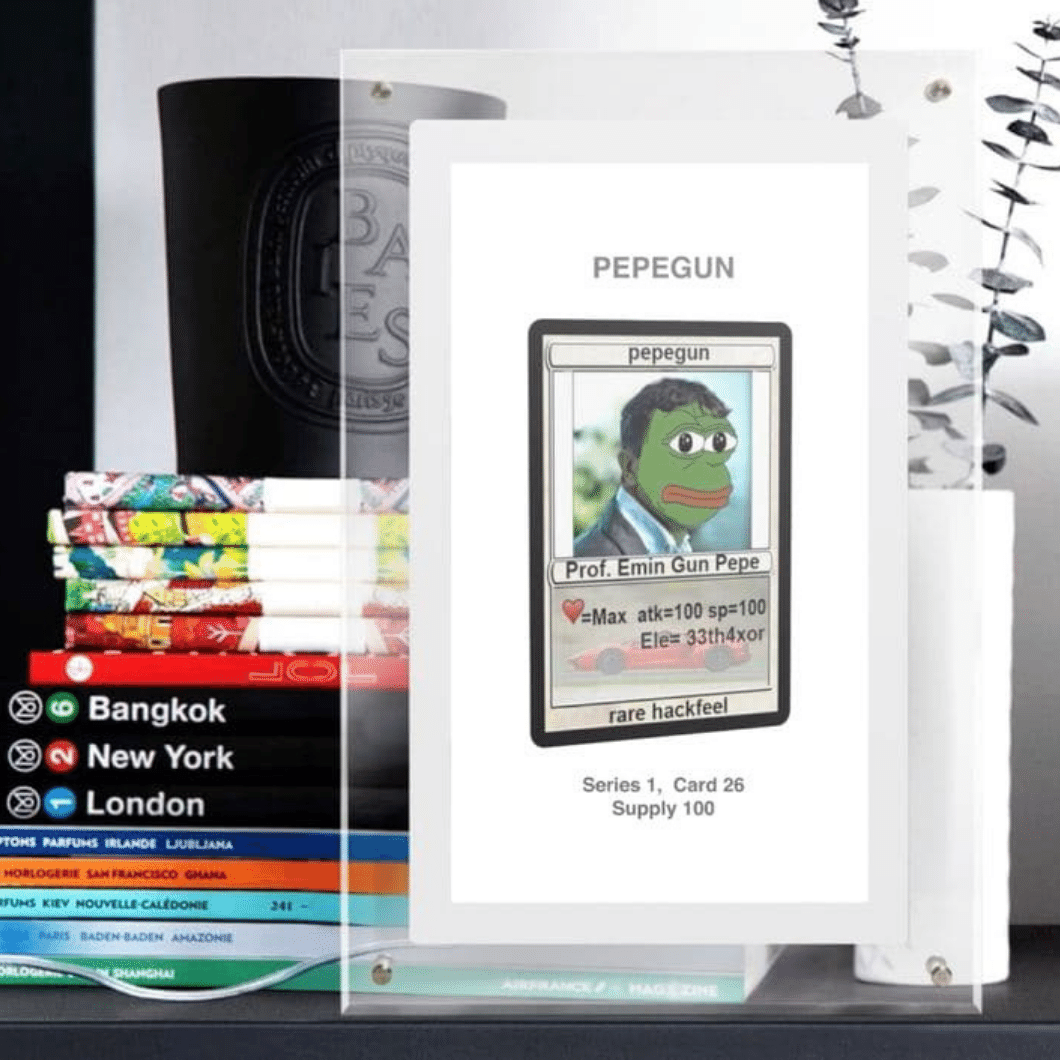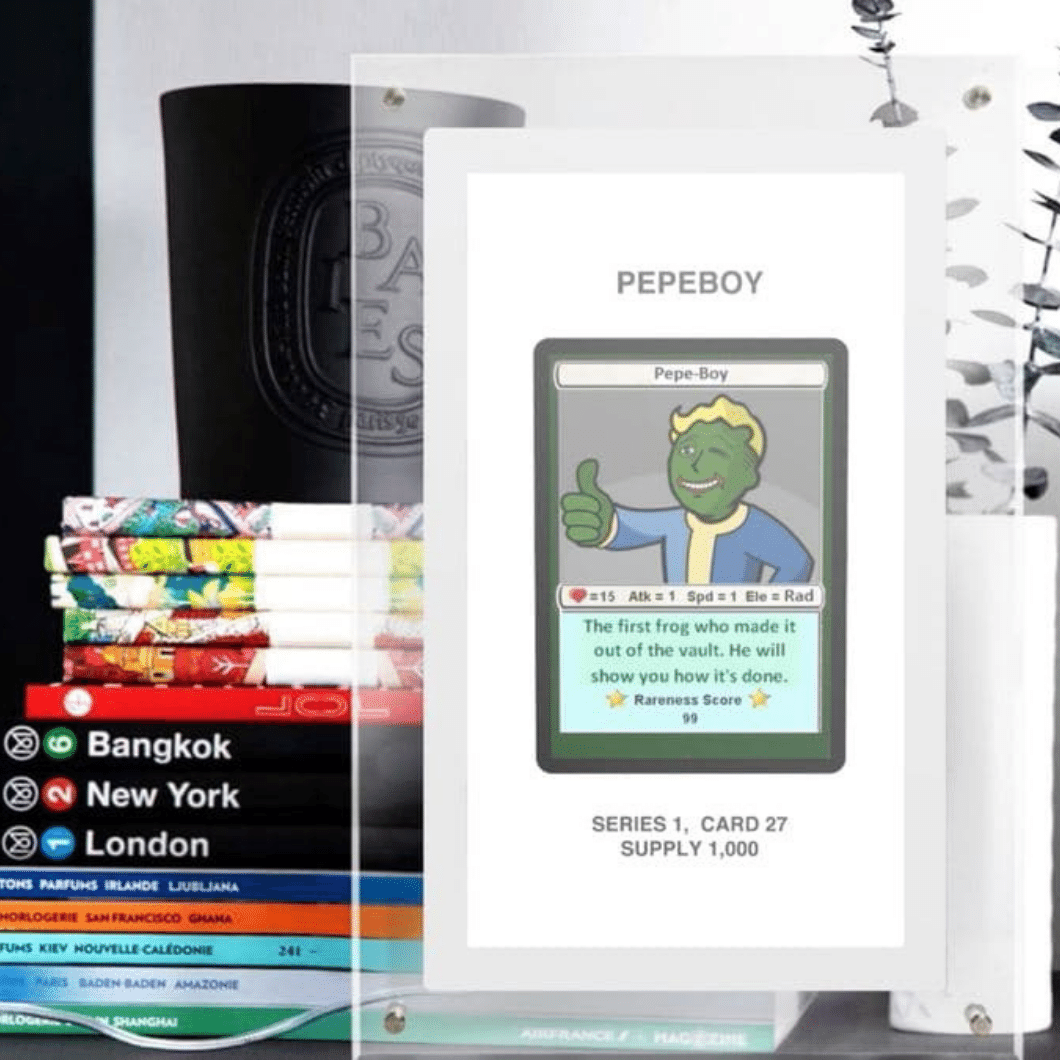 In stock
Rare Pepe Series 1 NFT and Commemorative Display
$
or pay $0.0 for 0 months interest free
Order in the next 24 hours for 12/12 delivery *not guaranteed due to Covid19
Description
Technical Specifications
User Ratings
Question & Answer
Description
Description
We've pulled out all the stops to make this the coolest Rare Pepe collectible there is.
Get the exclusive RAREPEPEICON NFT A beautifully rendered animated NFT honoring the pioneering RARE PEPE (Nakamoto Card).
Series One infinite display We've packed all Series 1 cards into a sexy 'infinite display' moving display. We've also taken 10 of the most beloved Series 1 cards and enhanced them with animations and foil effects to bring them to life in a whole new way.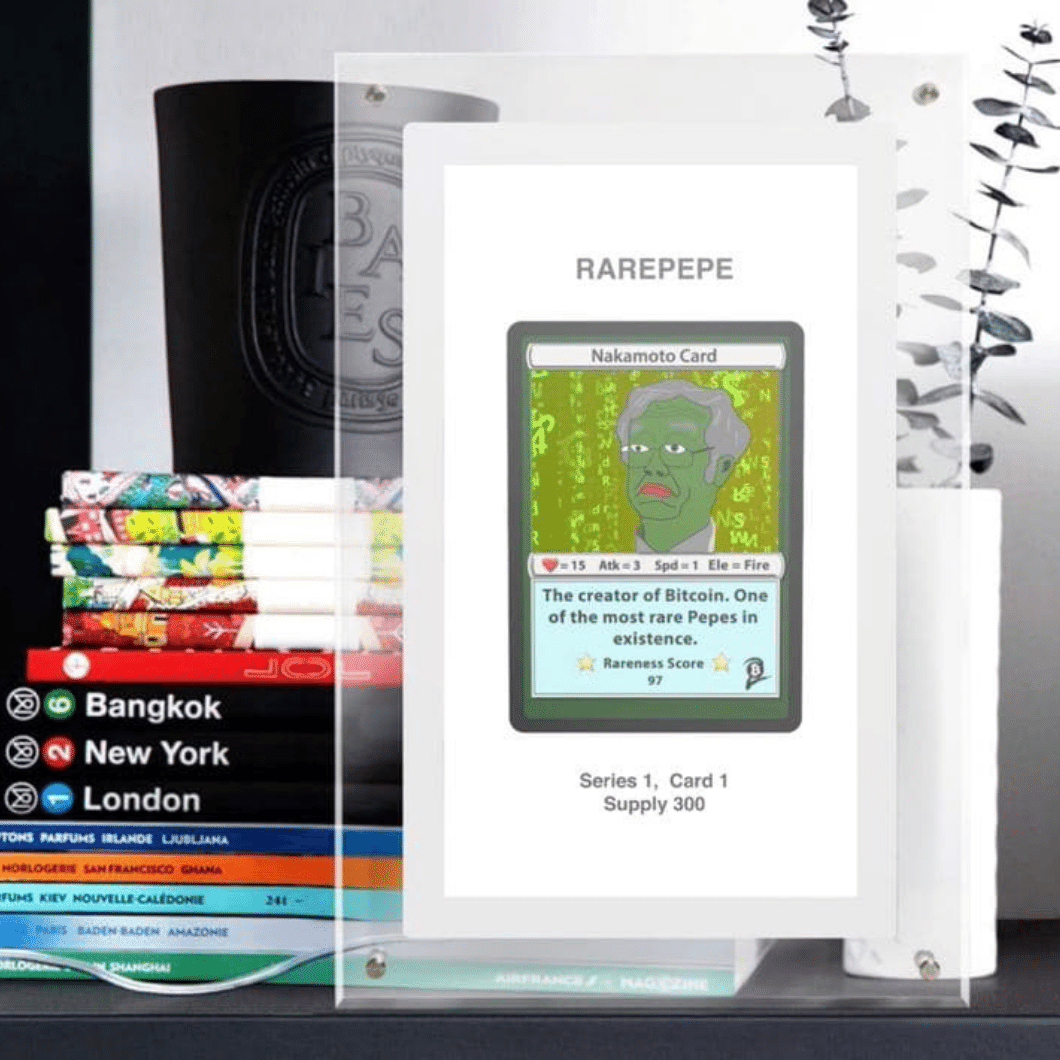 What are you waiting for? Get Yours Now Before They Are Gone!
Technical Specifications
Technical Specifications
| | |
| --- | --- |
| Unit Size | 4.5in х 6.4in х 1in |
| Materials | Acrylic, LCD display |
| Resolution | 1080p |
Our infinite display display uses a 1080p LCD display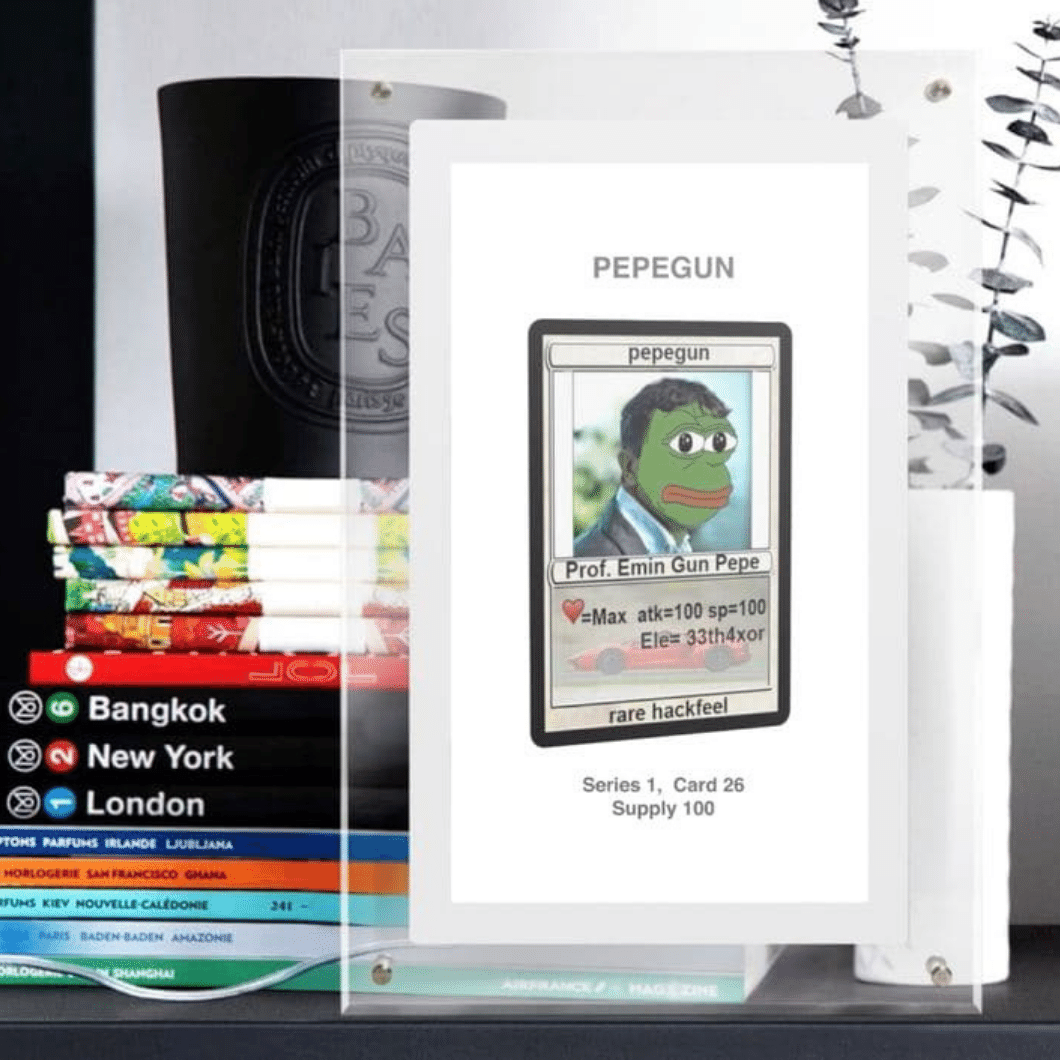 Question & Answer
How many NFTs will you mint and how many displays will you sell?
We are limiting production of this NFT and display to 100 each. Everyone who buys the NFT gets the display and visa versa. They are sold as a set.
How many cards are animated?
10 of the series 1 cards were chosen to be enhanced with foil effects and new animations.
Will you be doing this for series 2?
As of now, there are no plans for that. If we sell out of series 1 commemorative displays and NFTs then we will consider it.
How do I receive the NFT after purchasing?
Please email your Counterparty address along with your Order confirmation # to support@privacypros.io to receive your NFT after purchase.
How long will it take to receive the infinite display?
Please allow 3 to 4 weeks for shipping. We make each infinite display, 'to order' meaning they aren't just ready to go