If you are wondering if the Blockstream Jade hardware wallet is right for you, this is the page you are looking for.
In this post we are going to cover:
Differences between Ledger, Trezor and Jade
How secure the Jade is
Special features
Wallet integrations with Jade
and More!
By the time you are done, you'll know all about Blockstream Jade.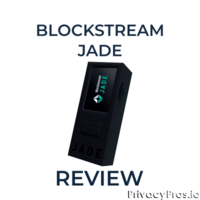 Continue Reading