Disclaimer: this article includes affiliate links. When you make a purchase through one of our links, we may receive commissions.
In this post we are going to cover: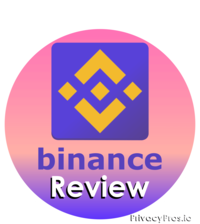 Binance services
Fees, limits and deposit times
How to create an account
Binance security
Plus more... Read on to learn everything you need to know about Binance.
What is Binance?
The name Binance is a mashup of the words 'finance' and 'binary'.

It's a popular exchange that offers a chance to trade in over 45 digital coins including Bitcoin, Ethereum, Litecoin, and Binance Coin (BNB).
The platform started as a crypto-to-crypto trading exchange, i.e: trading between two crypto pairs.
It offers services around the listing, trading, de-listing, and or withdrawal of digital coins.
Info: Individuals or companies interested in launching their own digital tokens can benefit from Binance's infrastructure to raise funds through ICOs.
Users must register for an account and complete the required KYC requirements to get approval. Once verified and approved, users can start adding funds to their accounts to trade virtual coins.
The exchange supports three types of trade orders:
Stop Limit Orders: Become valid when the price reaches a specific figure.

Market Orders: Executed immediately at the best market price.

Limit Orders: Executed at the limit price decided by the trader.
Warning: Deposits are free but there are withdrawal and transaction fees depending on the coin you're trading.
In this Binance review, we'll have a critical look at the digital exchange and conclude if it is worth a try.
QUICK TIP: The best place to store coins after you buy is not on an exchange. You need to buy a hardware wallet like a Ledger or Trezor to store them yourself.
Let's get started:
Pros
Very Fast
Quite Affordable
Highly Liquid
Excellent Customer Support
Ease of Use
Cons
Limited Services in Some Countries
There Have Been Data Breaches
Not Available in Some Countries and States
Pros
Cons
Very Fast
Limited Services in Some Countries
Quite Affordable
There Have Been Data Breaches
Highly Liquid
Not Available in Some Countries and States
Excellent Customer Support
Pros and Cons
Here are the pros of Binance exchange:
Very Fast

Binance processes more than 1.4 million orders per second. It uses the latest technology to provide unmatchable speed to consumers giving it an edge over competitors.
Quite Affordable

Binance is quite affordable as each transaction carries a standard fee of only 0.1%, which is lower than what many other exchanges chart. Plus, the company offers ways to reduce the fee. You will pay less if you use the platform's own coin (BNB).
Highly Liquid
Info:According to the company, it's "the world's most liquid crypto exchange, with the biggest volumes across multiple crypto pairs."
You will have no difficulty in selling your digital coins if you ever need money.
Excellent Customer Support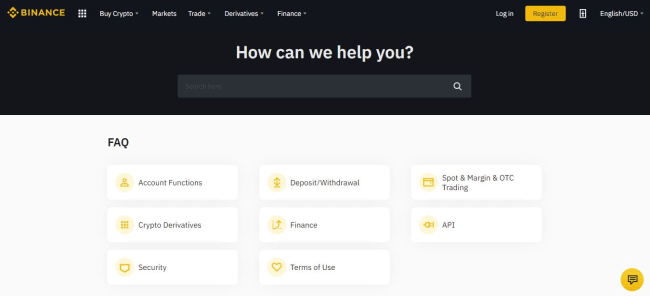 Binance offers 24/7 customer support to all its users. You can go through written documents including a Beginners' Guide and check the FAQ section if you have questions related to the exchange.
Ticketing, live chat, and phone support options are also available. The agents are quite informative and friendly and you will usually not have to hold for long to get in touch with a representative.
Ease of Use
The ease Binance offers is unmatched. Here are a few things that make it one of the best exchange firms:
Mobile and Desktop Apps

While the browser version of the app works well, it is not the only option for users as Binance mobile and desktop apps are also available.
You can perform all the tasks on the apps from buying and selling coins to withdrawing funds.
Reliable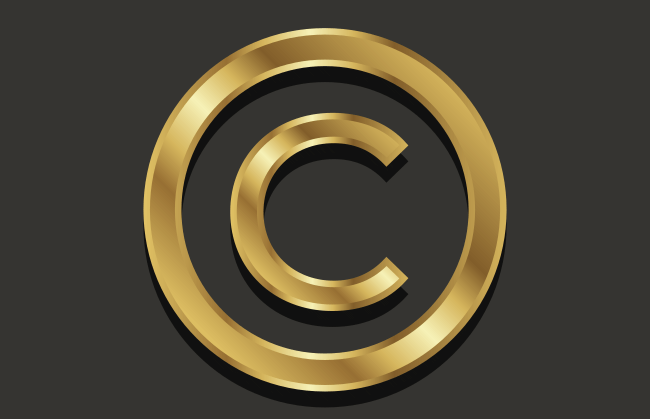 Since Binance is licensed and registered, it's considered a reliable option. This is very important because scams are a common part of the industry.
Multiple Payment Options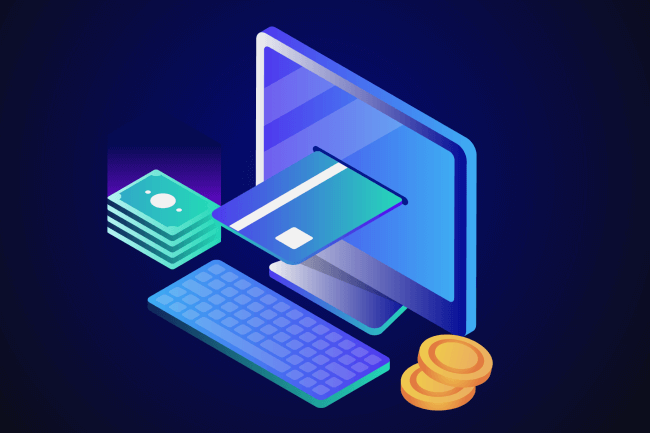 Binance offers several payment options including bank accounts and PayPal. Plus, some local options may also be available based on your location.
Wide Availability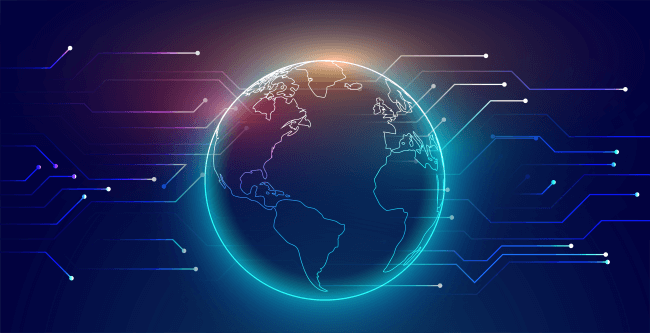 Binance is an international platform and caters to users from all around the world and offers a wide range of coins to trade. We'll talk more about these later in this Binance review.
While Binance is great, it isn't without some flaws. Let's now have a look at some of the cons of using the platform:
Limited Services in Some Parts
Info: Binance offers limited services in some parts of the world including the US. Binance US only has a fraction of coins available for trading unlike Binance that offers hundreds of trading options.
The company was also in the news for 'low liquidity' in some parts of the world including the US. However, this doesn't seem to be a problem with the international version of the platform.
There Have Been Data Breaches

Like most crypto exchanges, Binance has also been a victim of hacks and data breaches including a 2019 breach where $40 million worth of Bitcoin got stolen.
Since deposits are insured, you will get your money back but the process can end up being excruciating.
Not Available in Some Countries and States
Info: There are still some countries where Binance is not available. Moreover, it also doesn't currently work in some US states including Florida, Alabama, Texas, Georgia, Washington, Vermont, North Carolina, Louisiana, Idaho, Hawaii, and Connecticut.
Until a while ago, New York was also on that list but the company was able to secure a license that allows it to offer some of its services to NY residents.
Binance Exchange Background
Founded by Changpeng Zhao in 2017, Binance is the largest cryptocurrency exchange firm in the world. The platform is available in hundreds of countries and offers almost all major coins.
Binance has now become more than an exchange. It has developed into an ecosystem that offers several trading products and tools to help crypto enthusiasts know and trade digital coins.
The exchange created ripples when it was first launched after raising $15 million in a blockbuster ICO. Investors got their hands on Binance Coin (BNB), the exchange's own digital coin, that users can use to cover exchange fees and trade cryptos.
It was originally founded in Hong Kong but later moved to multiple off-shore locations due to the changing policies of the Chinese government. It's now headquartered in Japan.
An official statement from the exchange read:
In response to China's decisions, we are moving our IP's from Hong Kong to an offshore location. So we are registered in multiple locations and we have people in multiple locations. That way we will never be affected by one regulatory body.

---
The company has always accepted US clients but changing regulations in the US forced it to launch a US version of the platform known as Binance US.
Based in San Francisco, CA, the US branch of the exchange is headed by Catherine Coley, a former Ripple executive. Her official statement said:
I am honored to lead BAM and bring Binance.US to North America. [...] This is just the beginning of a long journey ahead, and I look forward to working with Binance as a partner to unlock more potential for the blockchain ecosystem here in the U.S.

---
Binance has offices in some other countries as well including Singapore, Malta, Uganda, and Jersey.
The company has been able to have such a massive success mainly due to the skills of its Canadian-Chinese CEO, Changpeng Zhao who was a part of OKCoin and Blockchain.info before founding his own exchange.
Zhao made Binance the world's largest crypto exchange in terms of trading volume within eight months of launch and the company has been unstoppable since.
Is Binance Safe?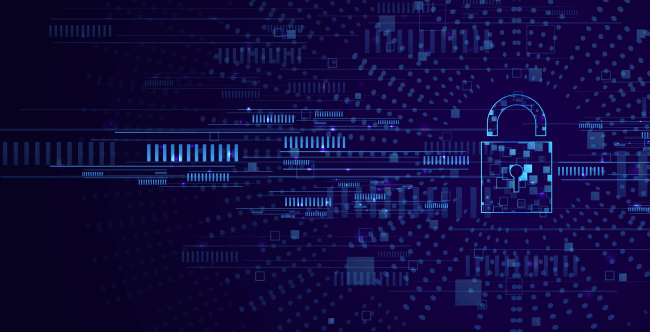 No Binance review can be complete without knowing how safe the platform is. This is an important question because it isn't common for cryptocurrency exchanges to get hacked.
When it comes to security, you have to look at it from a variety of perspectives.
Is the exchange reliable or is it a scam?
Will my data be safe and secure?
Who can have access to my funds and account?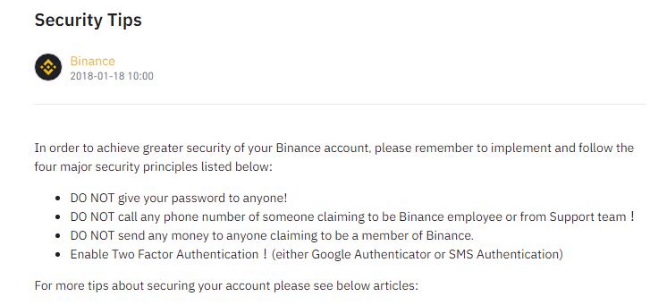 First of all, let's be clear that Binance is not a scam. The company is registered in different parts of the world and holds licenses to deal with digital coins. Hence, you can make an account without any worries. Nobody is trying to steal your money.
Now, to the second question that's also very important because Binance will ask for your personal information including financial data. It can be troublesome if this information reaches unsafe hands.
Info: The company uses cookie data and IP addresses to protect against automated abuse such as phishing, spam, and DDoS attacks. The company highlighted its several security features in this 2019 detailed blog.
According to the blog, Binance uses the latest technology to prevent hacks and data breaches. These include technologies such as AI and data analytics tools.
The system can identify suspicious activity and perform investigations to reach the roots of any misdeed.
The company holds a majority of its funds in its cold storage and only a small portion is stored in the wallet. While the company tries its best to prevent hacks, such accidents cannot be controlled.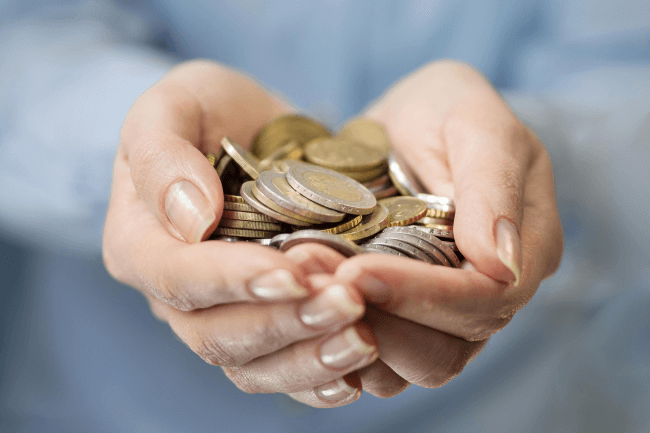 For your safety, Binance has now started to insure funds. In 2018, it created the Secure Asset Fund for Users to insure funds.
According to the company, 10% of all trading revenue is deposited into this fund to secure users against potential breaches. In addition to this, US customer's deposits are also eligible for FDIC insurance.
If you want more safety, you can try Binance DEX, a more secure version of the platform.

In order to identify loopholes and educate people, the company has launched a bounty program. We didn't find the program very effective but it's obvious that the company is taking steps to improve security and answer privacy concerns.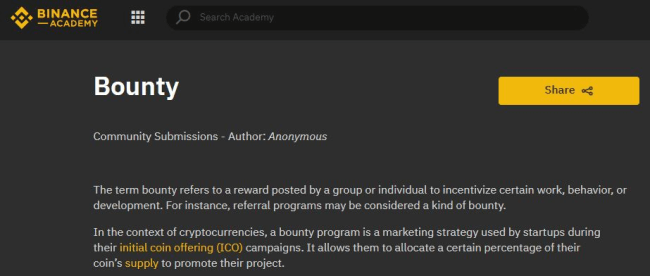 We found that Binance customer service agents are always available to answer questions about privacy and missing funds. They've helped users reclaim thousands of missing coins due to breaches and hacks.
Hence, we can say that Binance is safe and secure. It uses a variety of methods to ensure your funds remain secure. It issues personal keys and has a strict 2 Factor Authorization (2FA) option to provide a double layer of security to users. You can also use hardware security keys on Binance.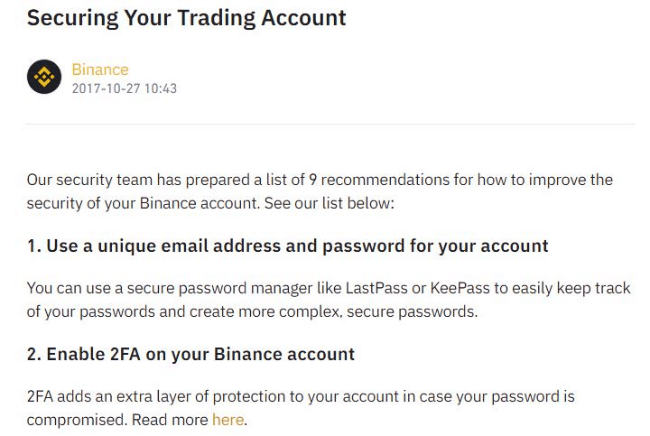 The system supports YubiKey, Trezor, and other such options. Keep checking the official site to know more about the latest security features and available tools.
Quick Compare: Crypto Exchanges
Supported Payment Methods and Fees
Binance charges a low fee but the structure can be hard to understand as it differs on a number of factors.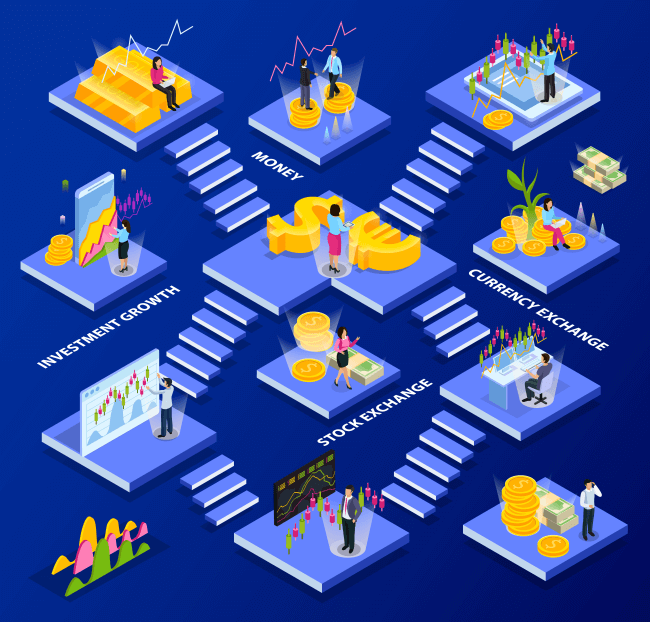 The company assigns different levels to each user based on your transaction history. The default level (VIP 0) carries 0.04% taker fees and 0.02% maker fees.
Holding its native Binance Coin and maintaining a specific amount of turnover volume (calculated in BTC) can reduce the fee.
Info: "Everyday at 00:00 AM (UTC), your trading volume over the past 30-day period and your current BNB balance will be evaluated. Your Tier level and corresponding maker/taker fees are updated at 01:00AM (UTC)." according to the official statement.
Withdrawal Fees

The withdrawal fee depends on the coin. There is a limit on the minimum amount you can withdraw – depending on the coin.
Go here for a complete list of withdrawal charges and limitations.
Supported Countries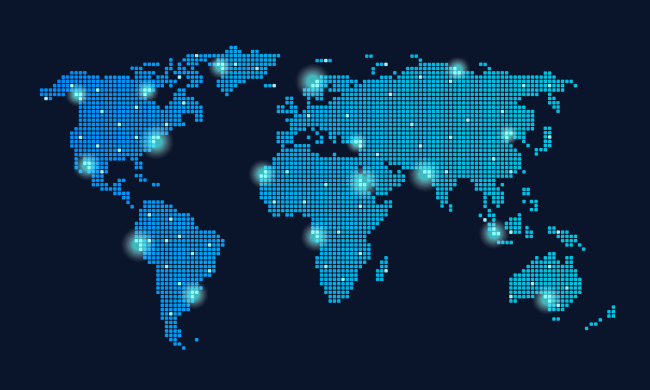 Supported Coins

Binance supports more than 150 coins including stablecoins. New digital coins keep getting added to the list. Here are some popular coins you will find on the platform:
BTC
ETH
XRP
USDT
BCH
LTC
EOD
BNB
BSV
BCHABC
XLM
ADA
LINK
Very few exchanges and trading platforms offer such a wide range. Go here to see the full list of available coins. However, remember that you might not be able to buy or sell all these coins as some of them are only available in a limited number of countries.
Info: The page displays some vital information including price, 24 hour change, market cap, and Binance 24 hour volume in addition to global 24 hour volume.
The numbers show that Binance is alone responsible for the circulation of some major coins.
Limits and Liquidity
There's a limit on how much you can buy, sell, and withdraw. These limitations depend on a number of factors including your geographical location, transaction history, and verification status.
Most verified users can withdraw up to 100 BTC in a single day. On the other hand, unverified users can only withdraw up to 2 BTC in a single day.
Info: There's no limit on how much you can trade while staying on the platform. However, there's a maximum size for each transaction depending on the coin you're trading.
You will have no problem in withdrawing funds for as long as you meet the verification requirements. However, liquidity can turn out to be a problem for some users.
Binance promotes itself as the "world's most liquid cryptocurrency exchange, with the biggest volumes across multiple crypto pairs", however, we've found that users in some countries have faced issues related to liquidity.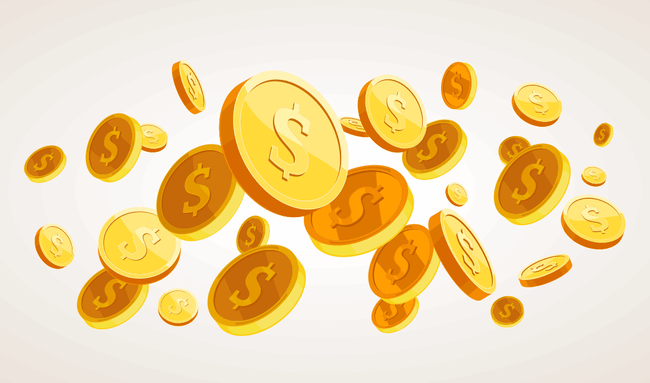 Binance US has been criticized for not being as liquid as other top names like Kraken. However, the company has taken notice of this and it appears to be working to improve services and attract more clients to increase liquidity.
It recently announced plans to reward market makers for providing futures liquidity. We believe steps like these will prove to be very beneficial in the long-run.
User Interface
Desktop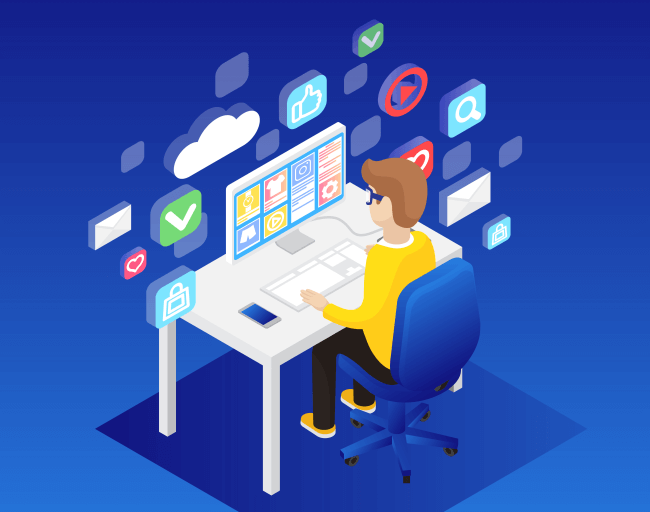 There is nothing to dislike about the desktop version of Binance. You will be able to do everything that you need to do on a browser of your choice.
The web-based version features a two-in-one platform that allows users to trade altcoin and cryptocurrency pairs on a speculative basis. The basic version of the tool does not offer much but the advanced version offers interactive charts and valuable trade information like the Order history, the market prices for different assets, and the order placement buttons.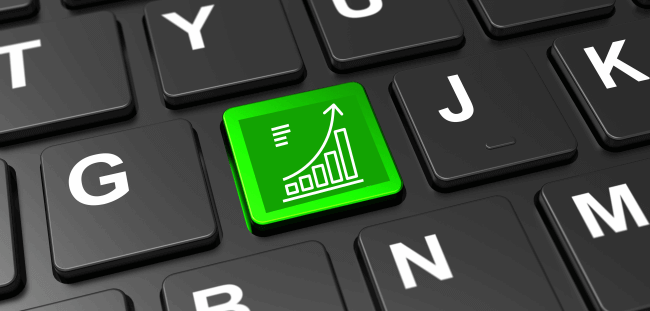 If you look around you'll also find some impressive technical analysis tools like indicators and line tools. The most impressive thing about these tools is the ability to customize them.
You can choose from a variety of chart types including bar charts, line charts, and candlestick charts. The website also lets you change time frames – 1 minute to 1 week.
The website works well on all the latest browsers including Chrome, Firefox, and Safari. The layout is easy, you will have no problem in finding what you need.
Pros
You will not have to install a tool to get the job done
Works well on all browsers
The layout and design is user friendly
Cons
You'll have to start again if you end up closing the tab
Apps
There are two Binance apps – Binance Desktop App and Binance Mobile App.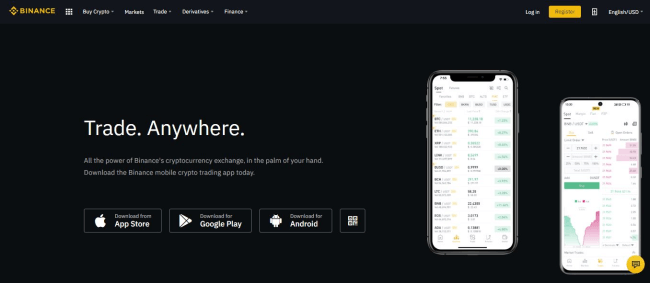 The Desktop App looks quite like the browser version of the tool. This is actually a good thing because if you are used to the browser version of the platform, you will not find the app difficult to use.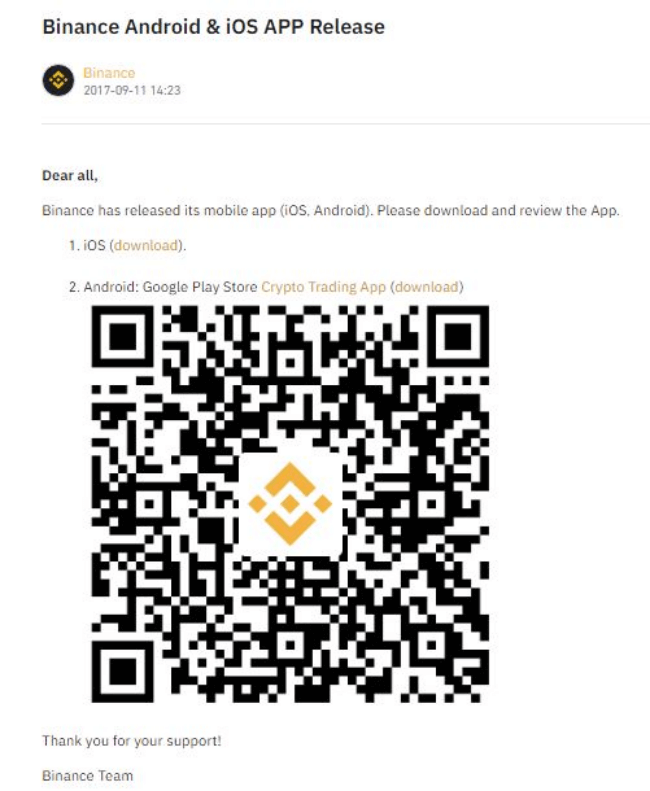 The same goes for the mobile app. It works well on both iOS and Android devices and does not take much space. It is easy to move from one window to another on the platform. It will not take you long to know how it works and find what you need.
Pros
The app means you can use Binance on the go
Both the apps offer high usability
Offers all the features the browser version does
Cons
The Android app may freeze often
Deposit Time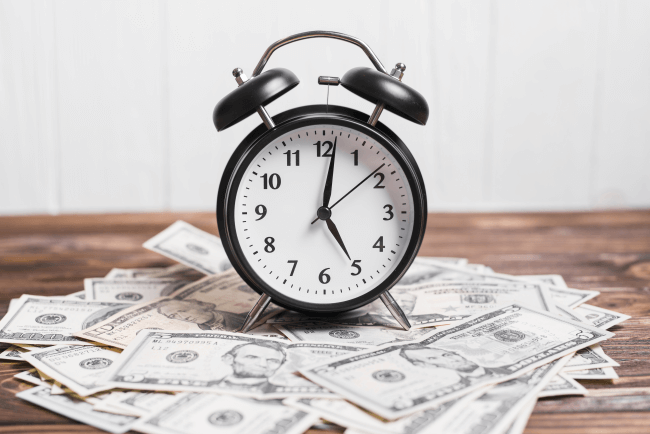 Since deposits to Binance are processed through a number of payment channels, the timing greatly varies according to your geographical location and payment method.
Info: Binance does not charge any deposit fees. It also has no minimum deposit limit. However, some deposit methods can be slow and take up to 24 hours.
The best option is to deposit using digital coins, it's the fastest method. But, remember that some coins may not be available due to wallets undergoing maintenance. Moreover, some coins require special memos and addresses.
Credit card transfers are also a good option. They take up to 30 minutes to complete. You might be charged a fee of 3.5% per transaction ($10 minimum).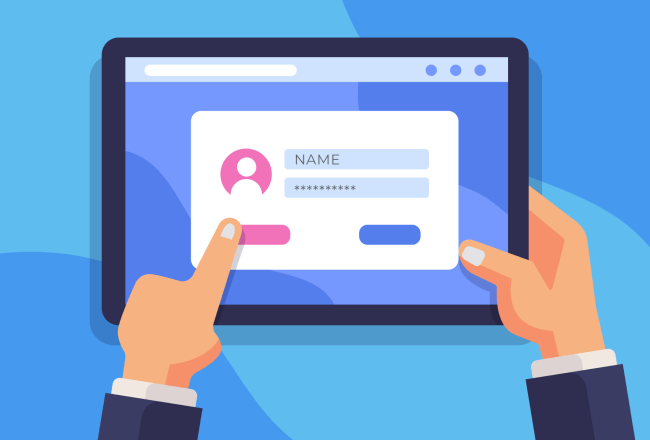 You might have to provide additional identification documents to use certain payment methods including credit cards.
How Fast Does Binance Exchange Send Your Coins?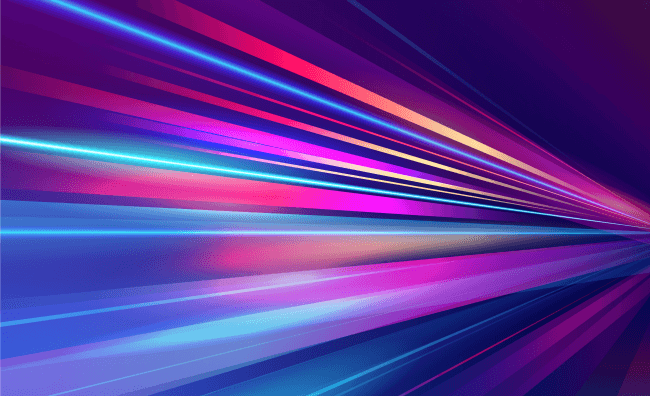 Binance does not offer instant withdrawals; even the fastest method takes up to 12 hours.
Info: You must wait at least five days after adding a withdrawal address or activating 2 Factor Authorization. The company uses this time to verify details and prevent fraud.
According to Binance, withdrawals can be slower if you do not meet the defined security requirement. There may be some conditions based on your settings. These include 'Send Email on Login' and 'Monitor Withdrawals by IP".
Advice: We must also mention that Binance currently does not give the option to cancel a withdrawal request, hence be careful when requesting withdrawals.
Consider activating 2FA to speed up the withdrawal process. Accounts without 2FA can be slow.
Binance Exchange Walkthrough: How to Buy and Sell on Binance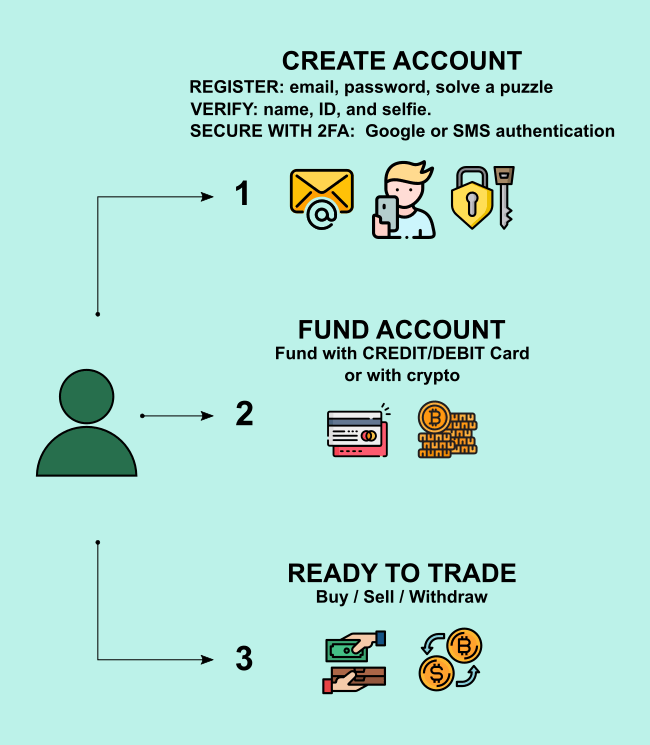 It is quite easy to buy and sell Bitcoin or any other currency through the Binance platform.
Here's a step-by-step guide to help you get started:
Create an Account
You will need to get an account to be able to trade using Binance.
Feed the required information
Check 'I am over…'.
Click 'Create Account;
Verify your email address by following the instructions in the email.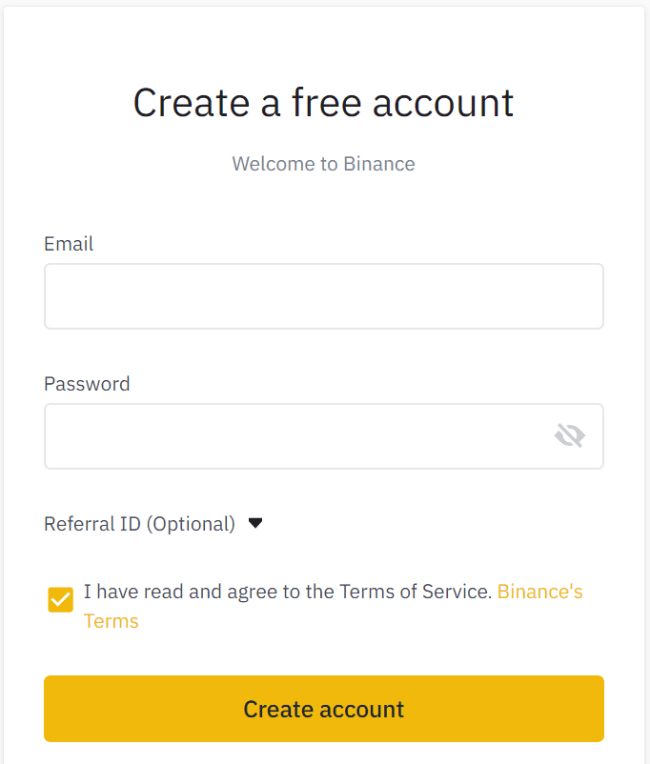 You can also register through the app. Download and install the latest version from the AppStore or Google Play and follow these steps:
Go to the Account menu and tap Register.

Enter the required details, check 'I agree….', and click Register

You will be asked to verify that you're a human by completing a small puzzle.

Verify your email address by following the instructions in the email.
Advice: Be careful when selecting a password. It must contain numbers, lowercase and uppercase letters. Plus, it must be hard to guess.
Note: You can leave the referral section blank unless you were referred to the site by someone.
Verify Account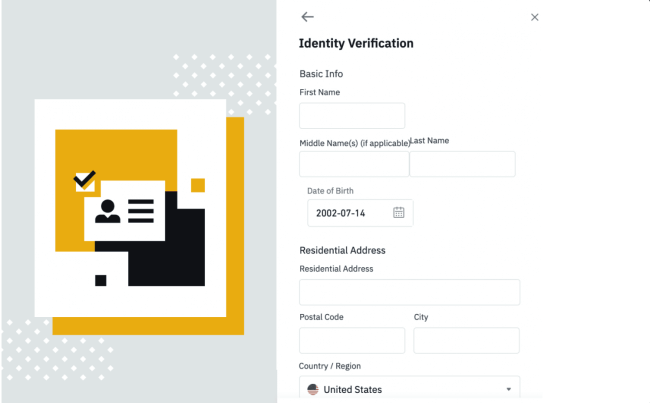 Users in most countries will be allowed to buy Bitcoins before verifying but it's important that you take this extra step to be on the safe side.
If you're in the US, the page will ask you to verify your account before moving ahead. The process is universal and consists of four steps.
Advice: The entire process will take you only about 5 minutes, make sure to keep your documents handy and have a device with a working camera – laptops, desktops with webcams, and mobile devices with a camera work fine.
Here's how to get it done:
Go to the User Center section and click Identification.
Choose 'Personal' if you've registered as an individual. Business users must choose Enterprise.
Provide the required details and upload relevant documents.
Accepted documents include:
Passport
National Identity Card

Driver's License

You might have the option to upload additional documents based on your location.
You'll be asked to click a selfie holding a paper with a code displayed on your screen. The company uses this to verify the documents you've uploaded belong to you. Binance has specific requirements regarding selfies and documents, i.e: must be color, not edited, etc. Make sure to read these on the page.
Upload your selfie and move to the next step.
The last step involves face verification. Click 'I confirm this is me' to start the process.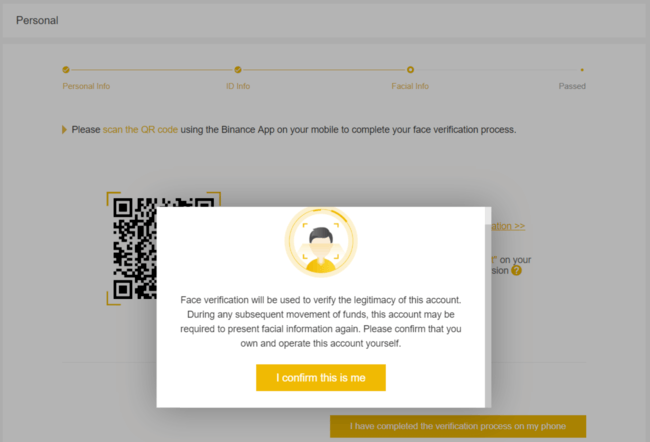 Binance uses facial recognition technology to verify accounts and transactions.
Advice: If your computer is not equipped to perform the job then you can opt to verify accounts using mobile devices.
Follow on-screen instructions and take a selfie. You will be asked to turn, blink, and align your face with the on-screen overlay. The process is flawed and may require multiple attempts.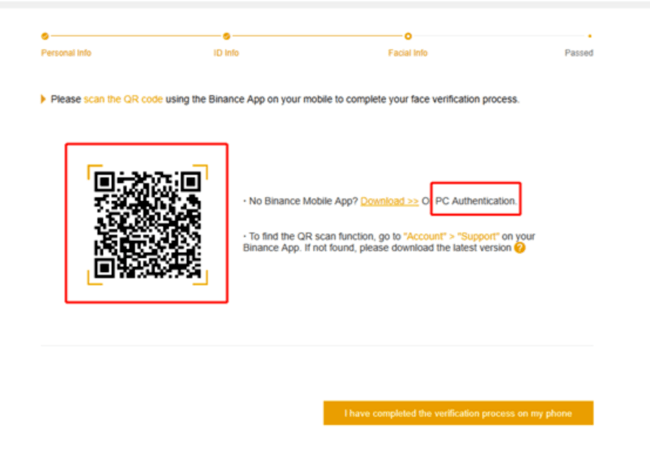 You will have to remove accessories including hats and glasses when clicking the picture. Also, make sure to be in a room with good light.
Info: You will get three chances to verify your account in a 24-hour window. If you fail all three times, you will have to wait for 24 hours to try again.
Once completed, you will have to wait about 48 hours to hear back from the company. If successful, you will have a verified account. If not, the company will highlight the issue. You can also get in touch with the team if you do not succeed after multiple attempts and all your documents are correct.
Secure Your Account with Two Factor Authorization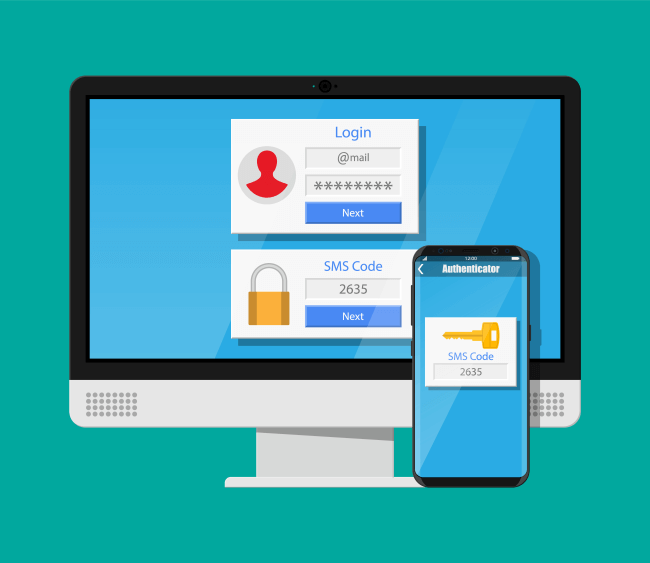 We suggest that you secure your account before you make a transaction. This is not mandatory but it's important to speed up the process and safeguard your savings.
Here's how to secure your account:
When you login to Binance, you will see a popup asking you to enable 2FA.
You can opt for Google Authentication or SMS authentication, whichever you find more secure.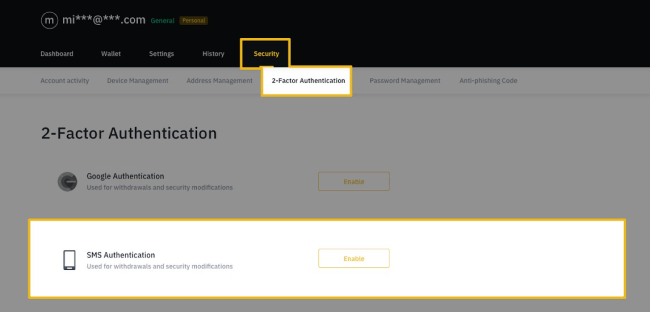 Do not worry if you do not see the popup. Scroll down and look at the lower right corner of the page. You will see the option to enable Google Authentication. Click it.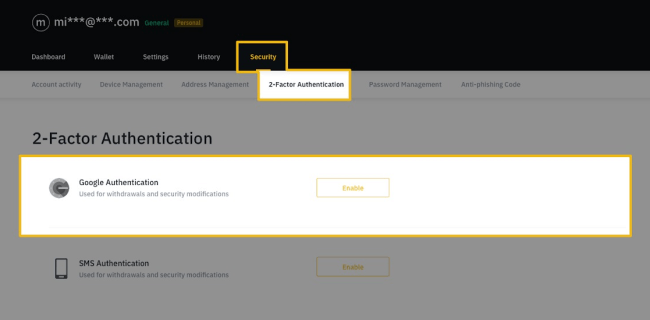 You'll be asked to download the 2FA app available for Desktop, iOS, and Android users.
Install the app on your device and click 'Next Step' on your screen. It will display a QR code that you will have to scab with the app.
Leave the Binance 2FA page open, tap the app on your device, and find the 'Add Account' button given at the bottom of the page.

Once done, point your phone's camera at the code on your computer screen and click 'Scan Code'. The app will scan the code and set up a 2FA token for use.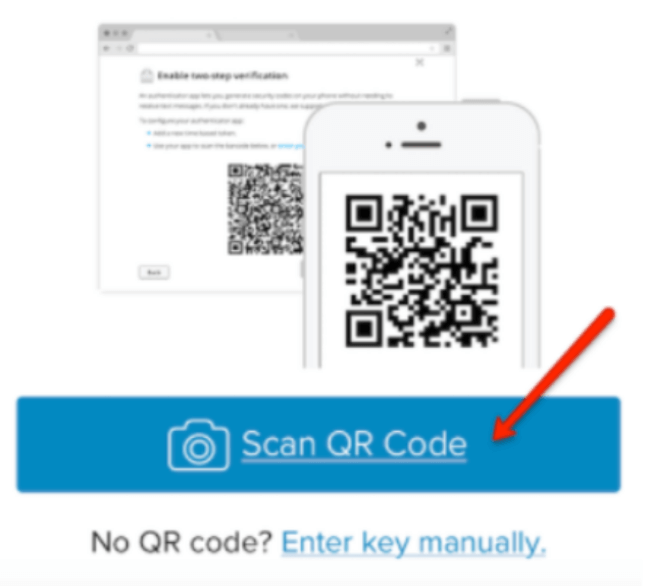 You will not have to do much since the process is largely automatic.
Once scanning finishes, the app will ask you to enter a name for your Binance account. Give it your desired name and click 'Done'.
The app will display a Binance 2FA account with a 6-digit code that changes every 30 seconds.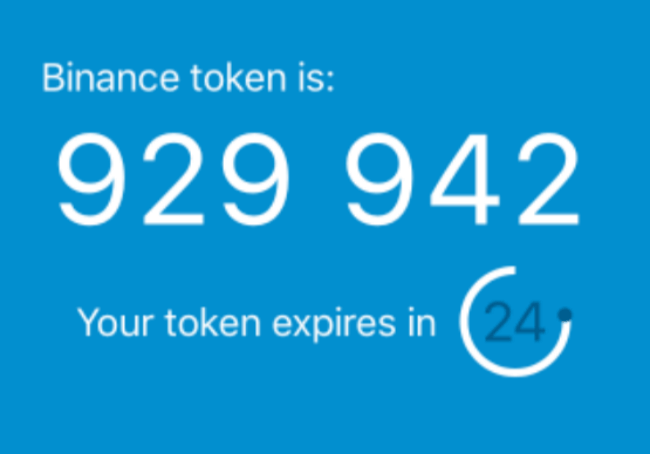 Come back to the Binance tab and look at the screen. You will see a 16-digit alphanumeric backup key on the screen. Write it down and make sure to keep it safe. You will need this code if you ever have to verify your account. Once done, click 'Next Step'.
The system will ask you to enter some more details including your password and the 6-digit code generated by Authy.
Now that you have enabled 2FA, Binance will ask you to generate and enter a code using the Authy app each time you try to sign in, withdraw, or perform a transaction.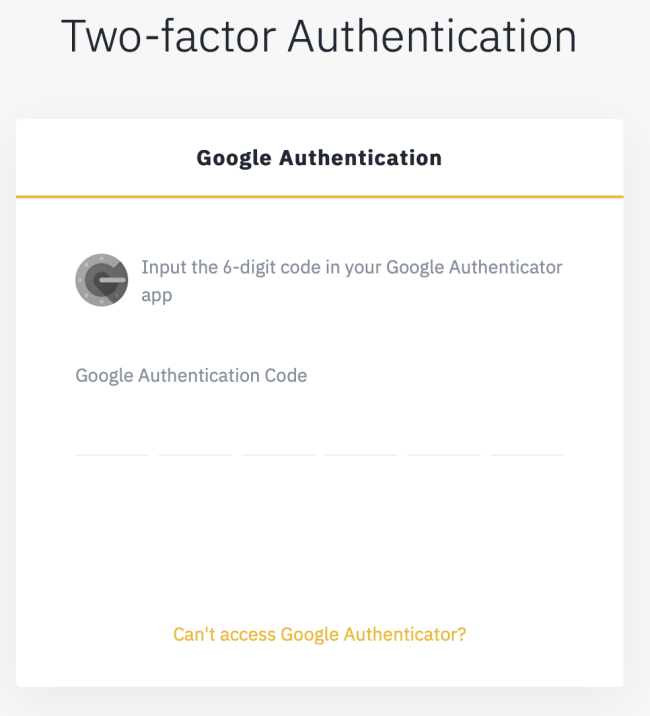 Watch this official video if you still have questions regarding Binance 2FA:
While Authy is said to be more reliable, users can also opt for SMS verification.
If you choose this method, the system will ask you to enter your mobile number. You will then receive a code via SMS that you'll have to enter on the site to verify the number belongs to you.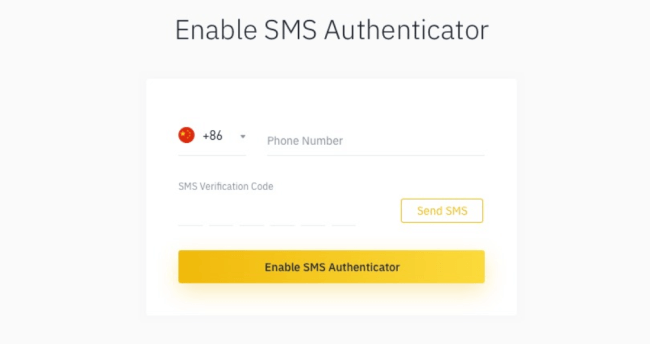 You will get a code each time you try to login to your account.
SMS verification is easier than Authy verification but both have their cons. SMS requires cellular reception, whereas Authy requires users to install an additional app.
Step-by-Step Guide to Adding Payment Methods to Binance
You must deposit funds into your account in order to trade cryptos on the exchange. Here's a step-by-step guide on how to do it:
Adding a Credit Card
Binance Exchange supports credit cards (Visa and MasterCard). You will have to add a valid card to your account in order to use it to buy cryptocurrency.
Here's the process:
Open the Binance app on your device, click the dropdown menu, and tap on the 'Buy with Credit Card' option.
Next, you will be asked to choose your desired currency and enter the amount. The page will show you the total order amount including all fees. You can also enter the amount first and the page will display the number of coins you can buy for that amount based on the changing market places.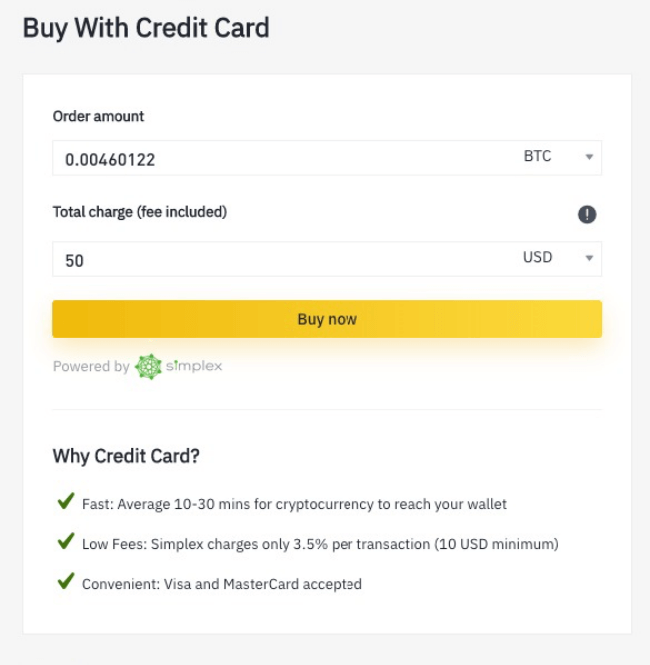 Once done, click 'Buy Now' and wait for the system to process your request. You'll be shown a summary of your order. Go through it and check the 'I have read..option' and click 'Go to payment'.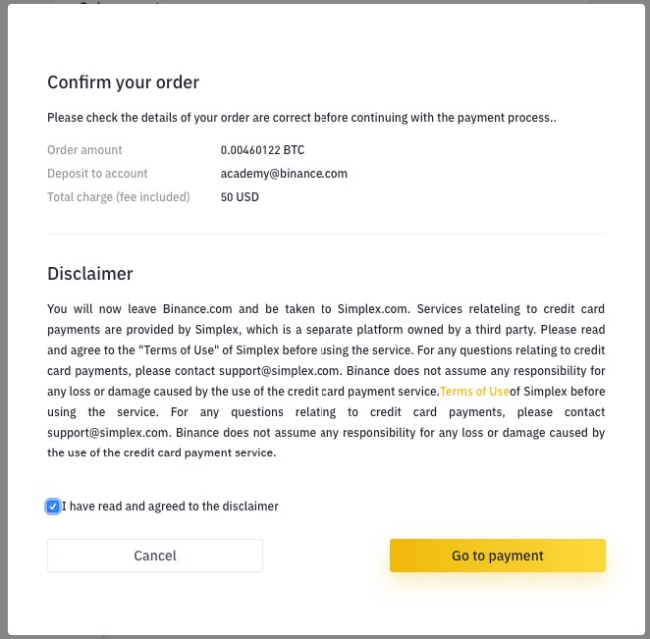 Now the app will ask you to enter your credit card details. The name on the card must match the name on your account for this method to work.

Enter and verify all your details and click 'Pay Now'

The system will now verify your card details. If this is your first time making a Binance deposit using a credit card, you will be asked to verify your email and phone number.

Follow the instructions on your screen and click 'CONTINUE' once done.

You will be asked to verify your identity for the process to complete. Upload a valid document such as your passport or driver's license. The document does not have to be the same that you used to verify your identity when you created an account, however, it must match the information on your account.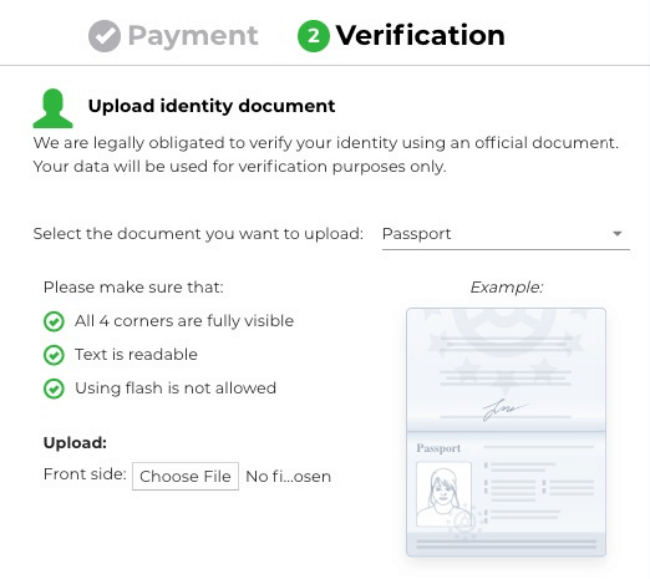 The system will either verify your documents instantly or ask you to wait. If accepted, you'll be notified and your account will get credited in about 2-4 hours. If declined, you will get an email about it.
While this method is effective, it comes with geographical restrictions and doesn't work in all countries and some US states including New York, Hawaii, Washington, Georgia, and Connecticut.
Info: Moreover, you can only buy the following coins using this method: Bitcoin (BTC), Litecoin (LTC), Ether (ETH), Bitcoin Cash ABC (BCHABC), and Ripple (XRP).
Adding a Debit Card
Unlike credit cards, debit cards can be attached to your Binance account, i.e: you will not have to feed details every time you need to make a purchase.
Here's the process:
Open the Binance website and go to 'Settings'. Scroll down and you will see the 'Manage' button under Payment Management.

You will see linked accounts on the next page (if any). Tap 'Add a New Account' and choose 'Debit Card'

Feed your debit card details including the name and address. All the information must match the information on your Binance account.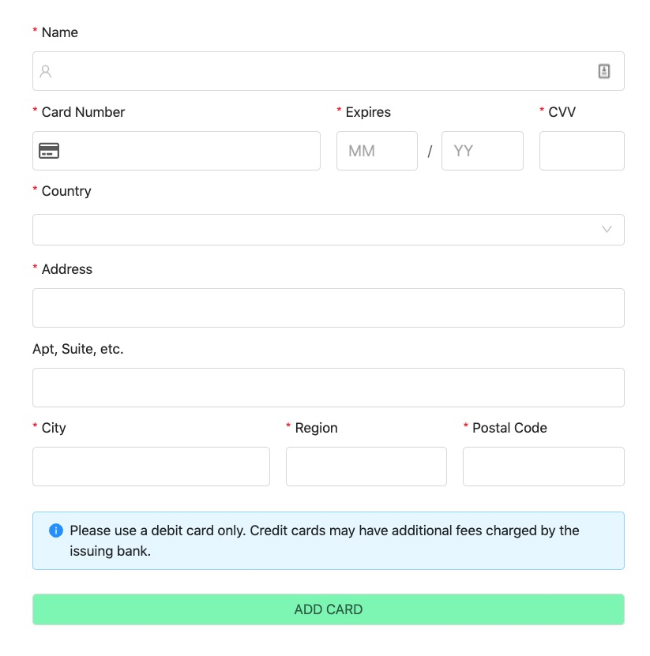 Once added, the exchange will ask you to enter a '4 digit code' to verify your account. Do not close the screen as doing so would cause you to start the process from the beginning.

Go to your bank statement to find the code under the name of 'PRM Binance.US;'
Enter the code to complete the process.
Once done, come back to the dashboard and click 'Wallet' and go to the 'Deposit' section.
On the Deposit page, choose 'Debit Card' under the 'Deposit From' option and enter the amount in USD.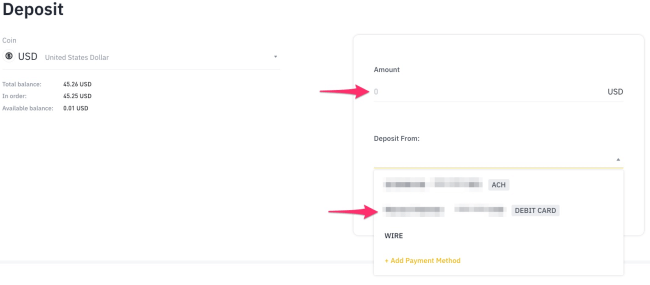 Verify your order and click Check Out to complete the process. The amount will get added to your account in 2 to 4 hours if all the information is correct and you have enough balance in your account.
This method also supports a limited number of coins as discussed above and may not be available all around the world.
Adding Bank Account Info
Some users believe that a bank account is the easiest and safest way to buy cryptocurrency on Binance. Here's how to add it to your account and use it to buy cryptos: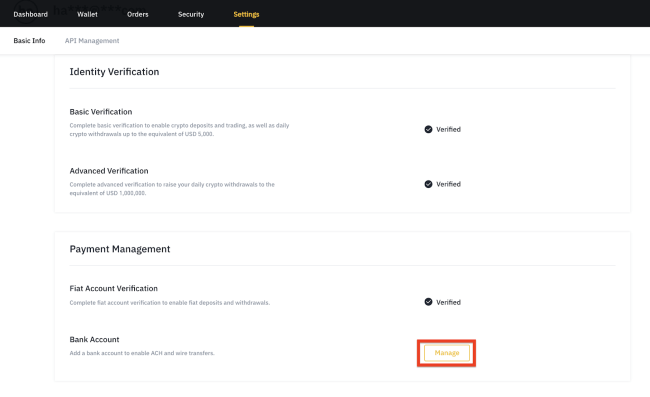 Login to your account, go to Settings, find Payment Management and click 'Manage' under the Bank Account section.
Click 'Link a New Account' and choose your desired method.

Enter the details, verify information, and complete the process. All the information must match the information on your Binance account.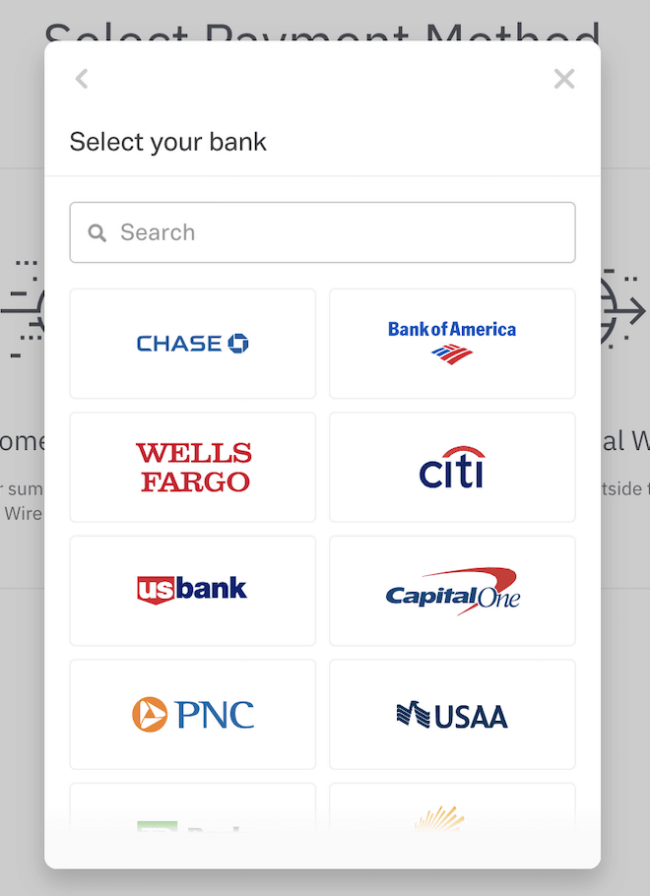 Once done, go to the dashboard and click 'Wallet' and go to the 'Deposit' section.
On the Deposit page, choose 'Wire' or your desired method under the 'Deposit From' option and enter the amount in USD.
Review your order and complete it.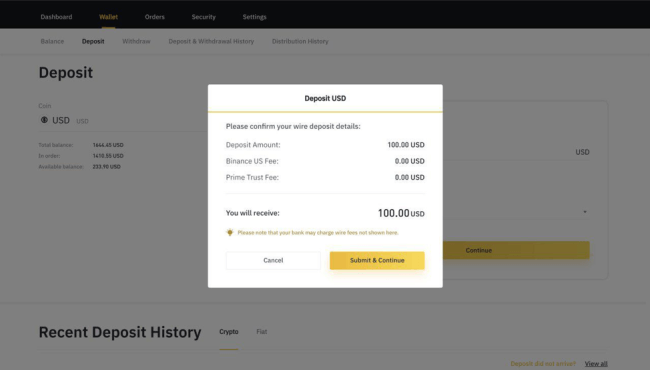 You will receive a reference code via email and on your screen. Note it down and get in touch with your bank to verify the transaction to complete it. Not doing so can result in delays.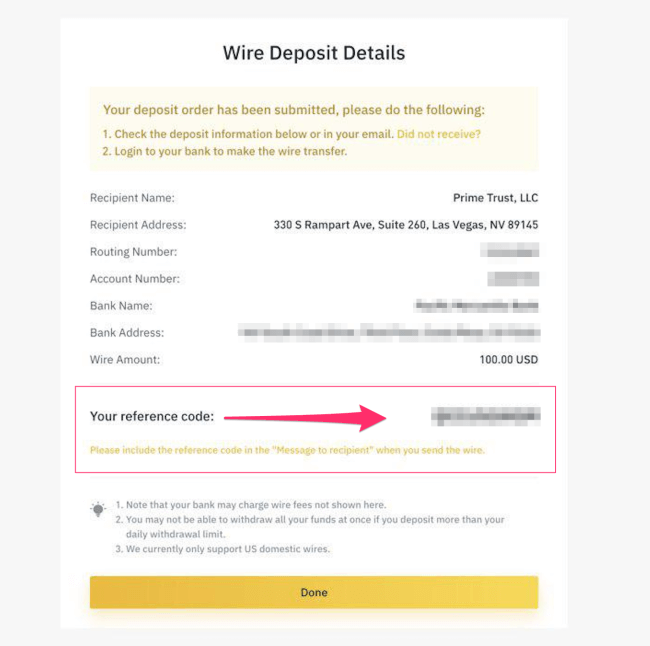 Funding Account with Crypto
Binance supports over 150 digital coins and you can use any of them to purchase your desired currency. Here's how:
Login to your account, go to your profile icon on the right corner, and click 'Deposit' under the dropdown menu.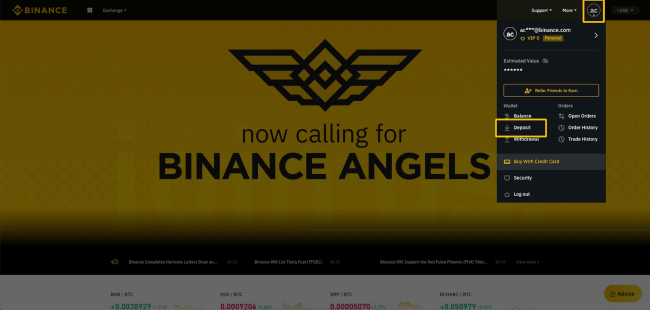 Select the coin that you wish to deposit. The exact process to deposit depends on the coin you're depositing. In some cases, you might be asked for a memo.

The screen will show you a unique deposit address. Make sure to make no errors as each currency has a different deposit address. If you send ETH to BTC, you could end up losing your coins.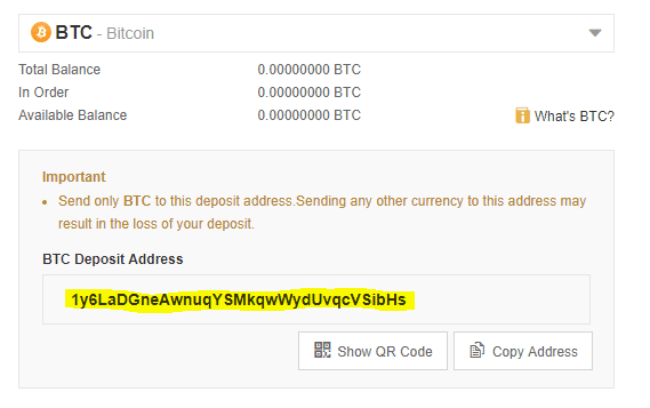 Copy the address, go to your wallet and transfer the amount to the given address.

The process can take about 10 minutes to complete. You will get an email once the process completes and the amount gets added to your account.

Once completed you can go to Balances to verify the amount has been added to your account.
Step-by-Step Guide to Buying Bitcoin and Crypto on Binance
We have explained how to buy coins on Binance in the section above. Some methods do not allow you to 'deposit' funds, you can only use these to buy coins.
The easiest way to buy any coin is to login, go to the buy section, enter the amount, choose a payment method and process your request.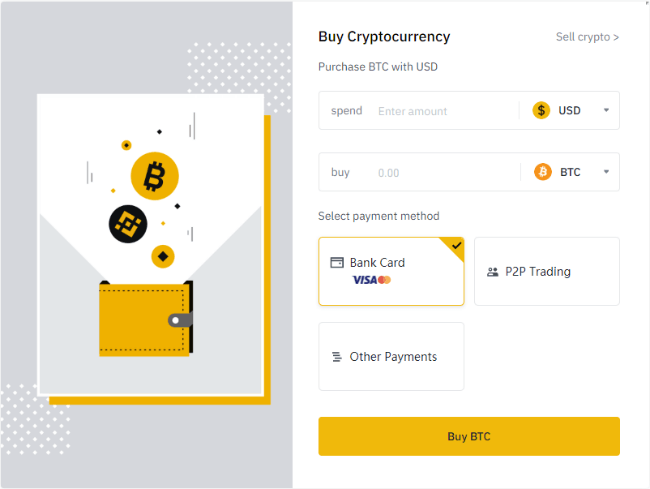 You will be asked to deposit an amount or verify your details based on your payment method.
For example, if you use cash balance and you have enough in your wallet then you can complete the transaction after completing the 2FA process.
If you choose a credit card, you will have to enter details and verify your account.
Watch this video for more info:
Step-by-Step Guide to Selling Bitcoins and Crypto on Binance
Here's how to sell coins on Binance:
Login to your account.

Go to Exchange and choose Basic or Advanced.

If you choose Basic, you will end up on a page with a bunch of candle graphs and data.

Just like Forex, you will have to trade altcoins in pairs. Most coins are traded against BTC but other options are also available.

You will find available pairs on the top right corner of your screen. Remember that you can only trade with the pair that your account has been deposited with. Also, the maximum amount also depends on the amount in your wallet.

Select the coin that you want to pair with.

Click on your desired pair and the page will take you to it (in this case, we chose the Iota/BTC marketplace).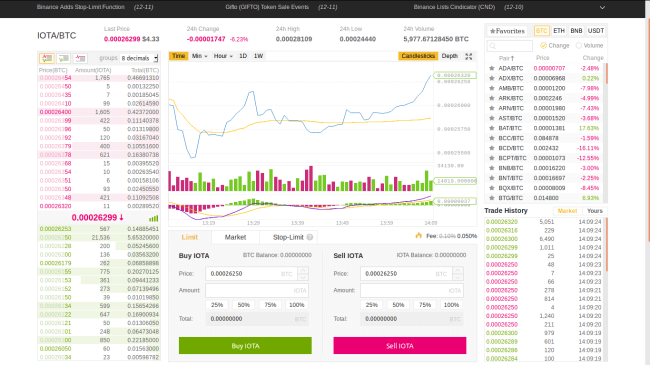 Now select the order type that you're interested in:

Limit orders
Market orders
Stop-limit orders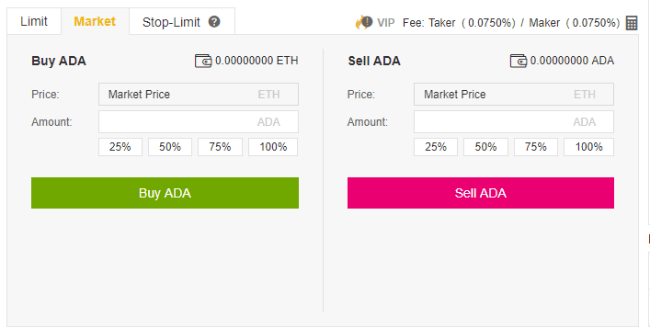 If you want to complete the transaction right away then choose the Market option and enter your desired amount.
Done, buy or sell. You've sold one coin for the other.
Info: If you want to sell the coins for USD then look for coin to USD pairs and complete the transaction at the market rate if you want to complete it right away or choose one of the other order options.
How to Withdraw Funds on Binance
Here's how to withdraw money using Binance:
Login to your account and from the dropdown menu go to the Withdraw section.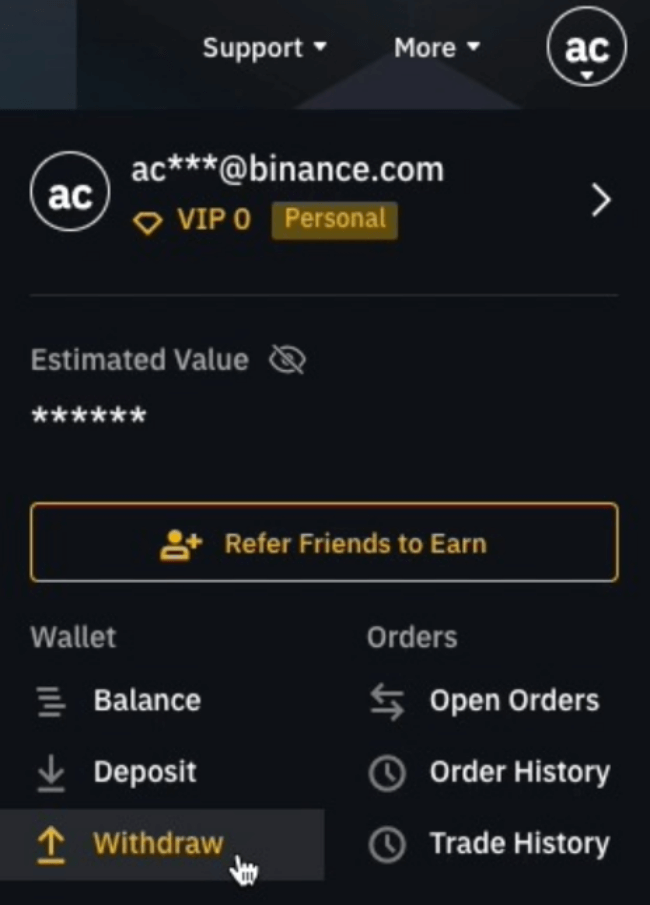 Choose the coin that you wish to withdraw. Remember that withdrawals may sometimes not be available for certain currencies due to maintenance.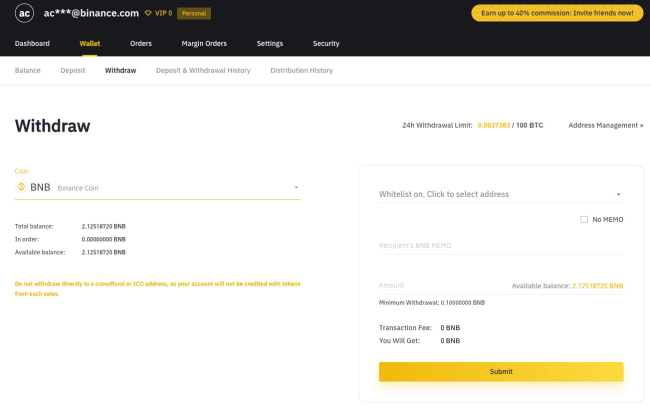 Select the amount that you wish to withdraw. The page will show you the maximum amount that you can choose if you wish to empty your wallet.

Now, you will be asked to enter the destination address. Copy and paste it from your wallet or tap on the QR button to scan the code, if supported by your wallet. You can also enable the withdrawal whitelist function to make it easier to withdraw the next time, this will remove the need to manually enter the wallet address.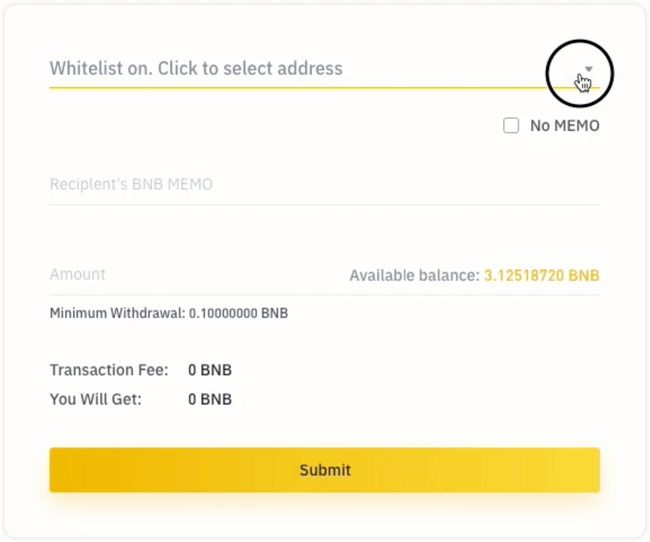 Once done, click Withdraw. You will be asked to complete the 2FA process to finish the withdrawal procedure.

Based on your location, you may receive an email with further instructions to verify the transaction.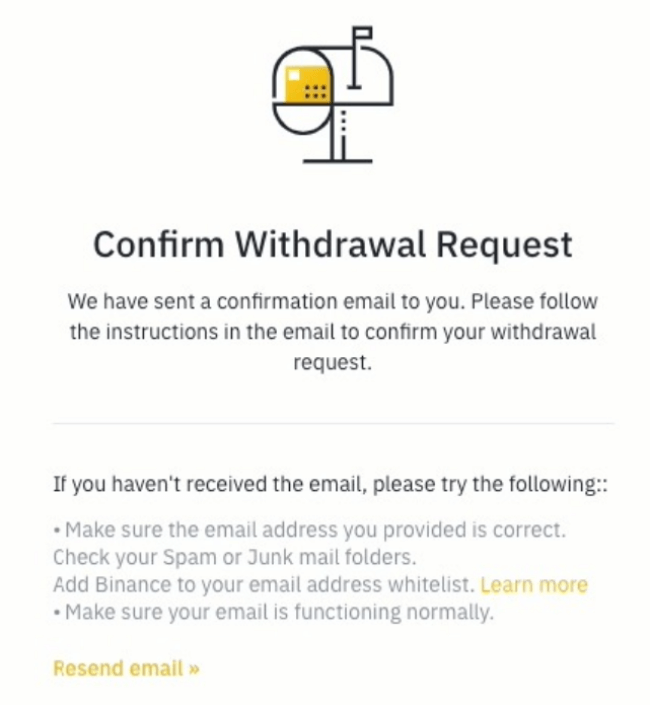 The amount will be transferred to your wallet in about 30 minutes.
Since Binance offers fiat pairs in limited countries, you may have to convert the amount to your local currency or supported currency from the wallet once it has been withdrawn.
We have covered how to convert crypto to finance on Binance later in this Binance review.
Customer Support

The FAQ section is pretty detailed. There are also written and video guides for new and experienced investors and traders. We liked these a lot because they answer all the trading-related questions in simple words.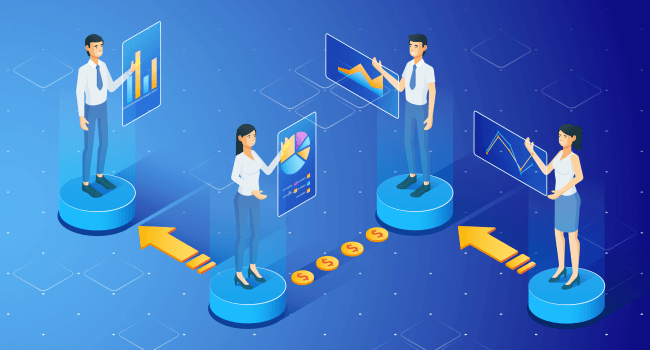 Those who want to get in touch with the team only have one option – support tickets. You do not need to be a member to write to the company. They usually respond within 24 hours and are quite helpful. In addition to this, live chat is available 24/7 but it's handled by a bot that supports several languages including English, Spanish and Turkish.
Sadly, the platform does not currently offer phone support. You can, however, get in touch with Binance Exchange agents through social media.
Public Opinion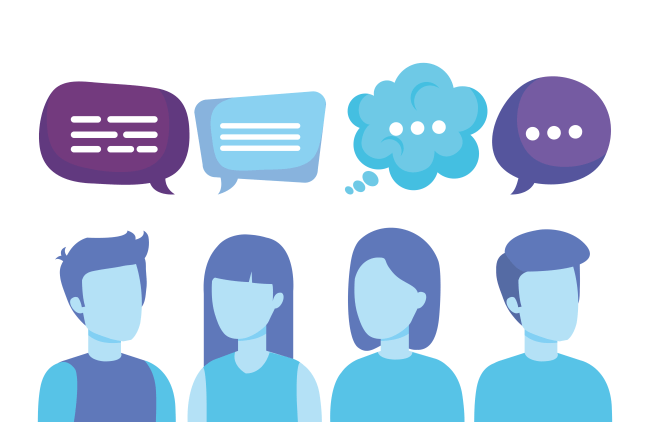 The overall public opinion appears to be positive and users seem to have a lot of faith in the brand. It receives a lot of acclaim for helping startups and taking steps to introduce more tools and features.
Is the exchange publicly vocal on matters of crypto-politics?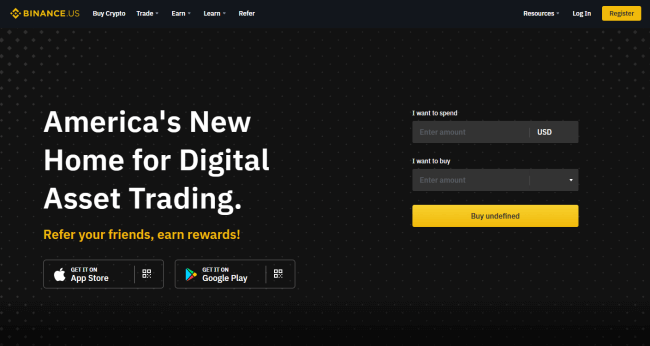 Binance is not very vocal about crypto-policies but it does follow rules. The company was quick to block the international platform to US users when regulations changed.
It came up with a local version of the site to cater to US clients. Moreover, the company appears honest in communication. It released a detailed blog after the million dollar hack to ensure users their money was safe and secure.
Does the exchange have any patents?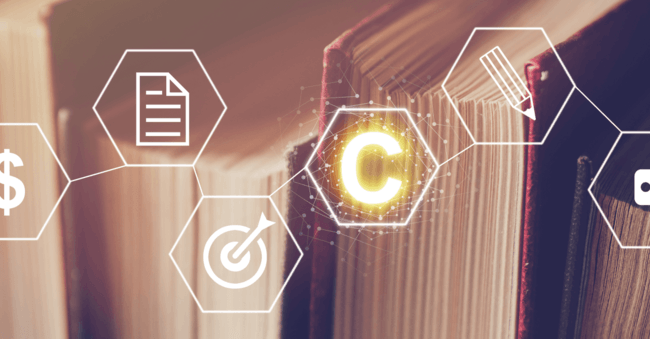 Binance does not own any patents according to CBInsights, however, rumors are that the company has been working on a patented trading platform ever since Tzero patented its integration platform.
Has the exchange acquired or created any controversial tools?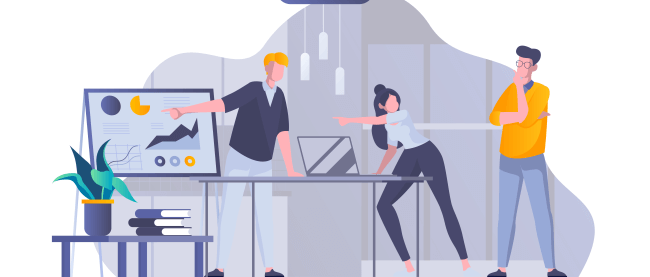 Binance usually stays away from controversy, however, many experts questioned its decision to acquire CoinMarketCap. There are concerns regarding the platform's growing powers and the ability to influence prices.
Does the exchange monitor where you send and receive coins from?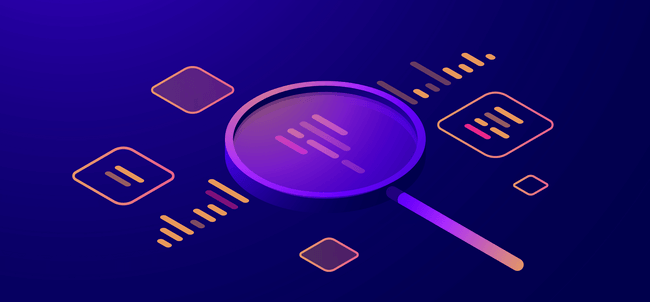 The issue is not very clear, some experts believe that Binance monitors where and who you send and receive coins. But, we do not have a clear picture yet since the company hasn't made an official announcement on the topic.
Some users argue that growing government tracking might force Binance to keep track of transactions but we're yet to hear about it from the officials.
Security
History of Hacks and Leaks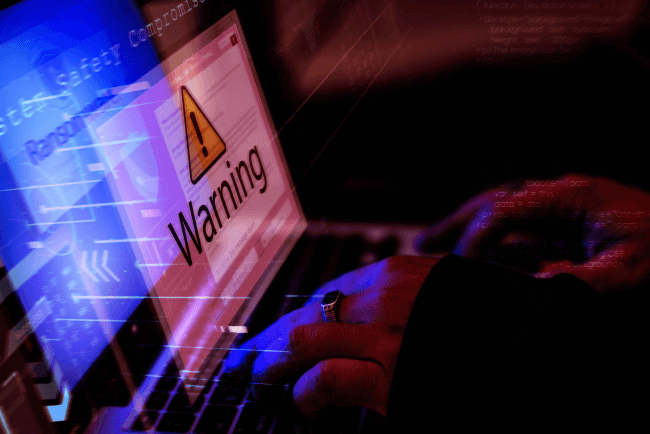 As mentioned earlier, Binance is considered safe but it does have a history of hacks and leaks.
The exchange was in the news for investigating the alleged leak of data of over 60,000 customers who sent KYC information to the exchange in 2018 and 2019.
This lack was believed to be the result of a hack in 2019 when thieves stole cryptocurrency worth $40 million (7,000 BTC) from the exchange. The company traced the theft to a single wallet.
Info: While hacks are common in the world of digital coins, Binance is believed to be more secure than other options as it has been hacked on fewer occasions and has always taken steps to safeguard the interest of its customers.
Risks of Holding Coins on Exchange
Investors choose digital coins to keep their money secure and watch it grow. However, such decisions can be risky as virtual coins are highly volatile and prices can go up or down without a warning.
In addition to this, there are other risks of holding coins on an exchange like Binance:
Frozen Accounts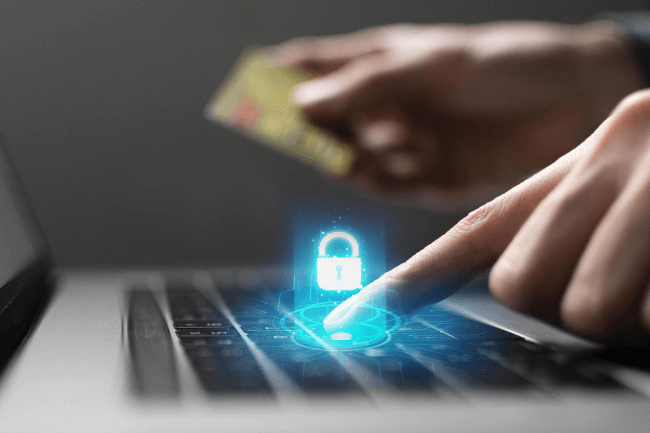 Binance is very stringent when it comes to security and is known to freeze accounts that it finds fraudulent.
Since the system is automated, genuine accounts that follow all the guidelines may also end up getting blocked. You will not be able to perform transactions or access your funds while your account is blocked.
Info: In most cases, you will be asked to submit additional verification documents for your account to get reinstated. In some cases, Binance may freeze accounts temporarily if you exceed limits.
Hacks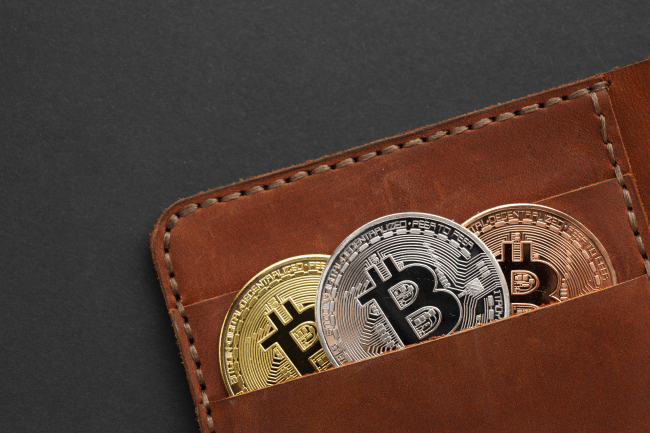 We don't mean to scare you but the truth is that the risk of losing your money is high, hence we suggest that you pick a reliable wallet or exchange – one that provides protection and insurance – like Binance.
Insolvent Exchanges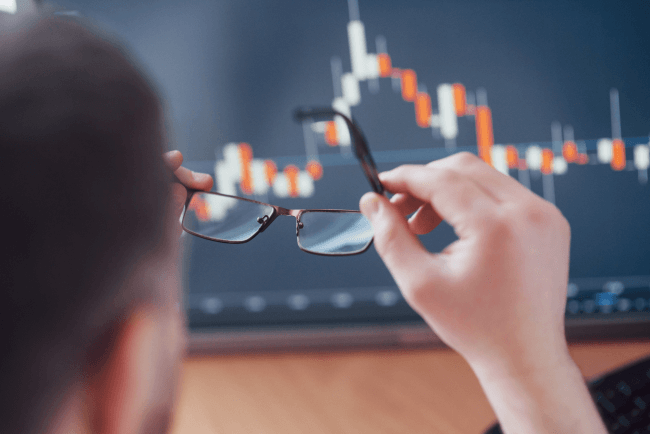 Losses due to hacks, data breaches, and other such causes can cause exchanges to go insolvent or bankrupt. While most exchanges promise you will get your money back in case it goes insolvent, the truth is that there are no guarantees and the process can be very tiring and lengthy.
FDIC Insurance?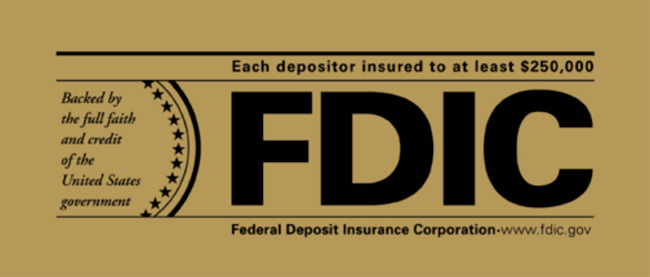 Some exchanges such as Binance hold customer's USD deposits in "pooled custodial accounts" at FDIC insured financial institutions. This is a reliable way to safeguard against losses.
Exchange Downtime
Most exchanges offer 99.9% uptime but there's always the risk of an exchange going down due to server issues, hacks, and other such causes. When this happens, you will not be able to access your account and perform transactions.
Privacy
Does the exchange respect the privacy of its customers?
According to the company it "respects user privacy and will not collect, disclose, or use KYC information unless for legitimate business purposes".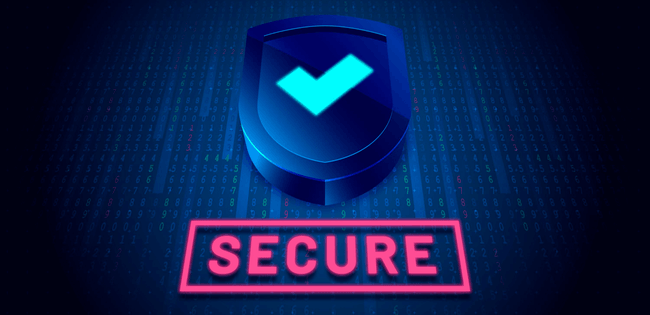 We'd like to believe Binance is serious about its privacy-related commitments. It hasn't been in the news for leaking private data and is well-respected for respecting customer privacy.
Does it require KYC and AML compliance? If so, at what level?
Binance has measures in place to comply with both Know Your Customer (KMC) and Anti Money Laundering (AML). Since each country has its own laws governing these measures, we do not have specific standards.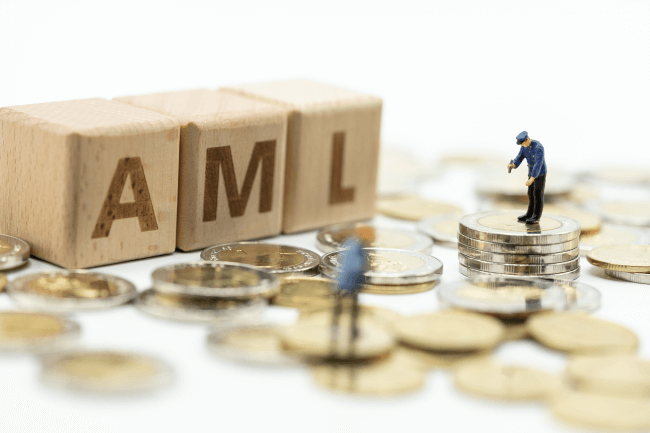 Binance has joined hands with Refinitiv, a KYC services provider company affiliated with Chainalysis and Thomson Reuters. It was also recently in the news for hiring the services of IdentityMind to "improve existing data protection and compliance measures" after the exchange got under fire last year due to the hack.
Does it allow you to trade any amount of value without KYC or AML?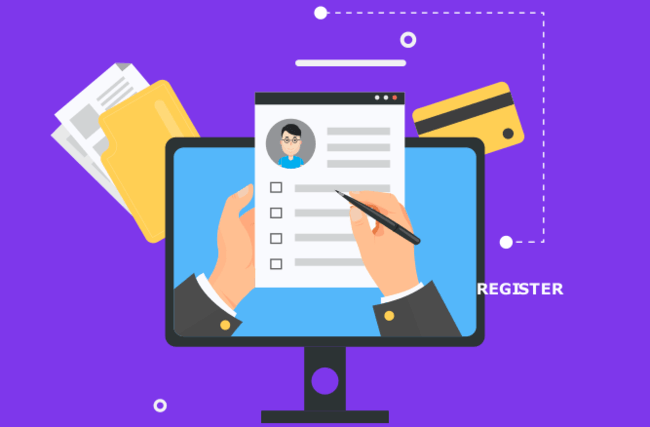 Binance Global is one of the few platforms that allow users to trade without verification with a limit of up to 2 BTC per day. However, the company may flag your account if it finds suspicious transactions. This will cause your account to get blocked unless you provide the required information.
On the other hand, US users cannot trade without providing identity documents as required by KYC and AML. This is because KYC rules differ from country to country.
Will they delete your personal data if you request it?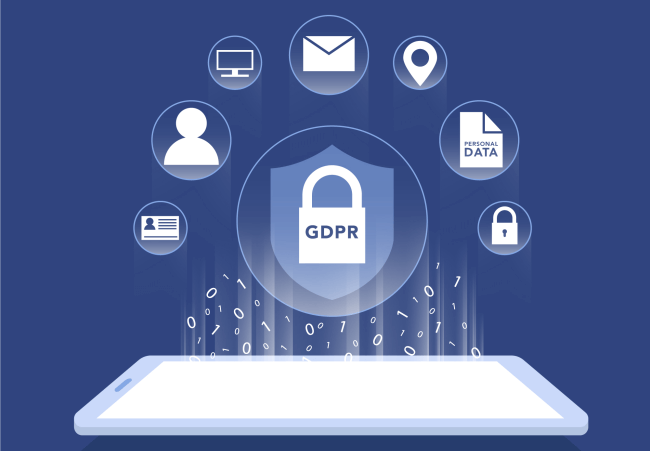 Binance may give you the option to request to permanently delete your data based on your location. The latest privacy policy on the official site has incorporated elements from the General Data Protection Regulation (GDPR). However, such services may not be available outside the European Economic Area.
Moreover, we also found reports that Binance is not fully in compliance of GDPR, however, we couldn't verify such information.
Common Binance Exchange Scams to Avoid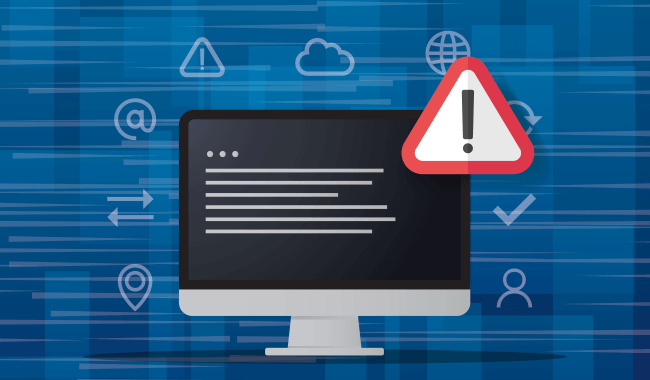 The risk of being scammed on Binance is zero due to high security. For your safety, make sure never to share your personal details including your documents with others.
Stay safe against phishing scams and do not login to apps or pages that you do not recognize.
Also, stay away from people who promise to get your account verified or award you coins for performing a specific task. They're only out there to rob you.
Comparison with Other Exchanges
While Binance is great, it is not your only option to buy or trade digital coins. Here are some Binance alternatives:
Kraken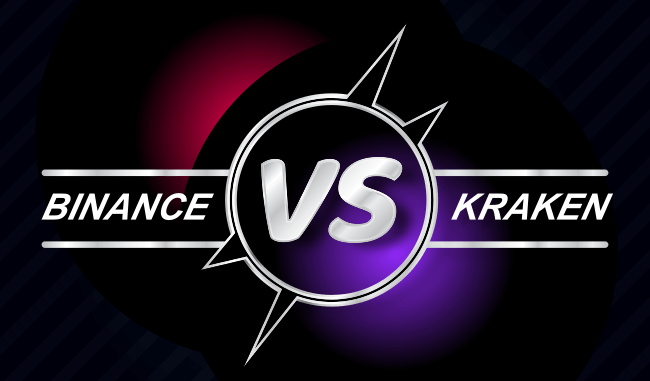 Kraken rules in the US and Binance appears to be a bigger name globally. Kraken accepts more fiat currencies than Binance. They're both considered secure, however, Binance has been hacked in the past whereas Kraken is known to be largely hack-free.
We can't be sure which one is more affordable as they both have different fee structures. Nonetheless, Kraken, unlike Binance, charges a fee based on your trading record.
Coinbase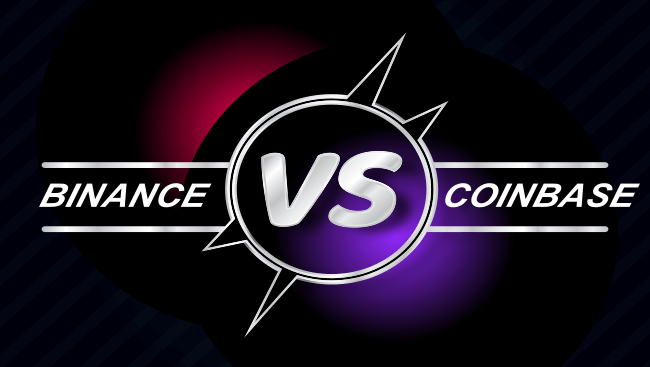 Coinbase is one of Binance's largest competitors. Some argue that Coinbase is bigger than Binance but we can't be sure since it's not listed on CoinMarketCap.
Coinbase supports 32 fiat currencies unlike Binance, which offers limited options in Singapore, Jersey, Uganda, and the US. However, Binance has more available crypto-pairs as Coinbase only supports Bitcoin, Bitcoin Cash, Litecoin, and Ethereum. Moreover, Binance is more affordable than Coinbase, which charges up to 3.99%.
Bittrex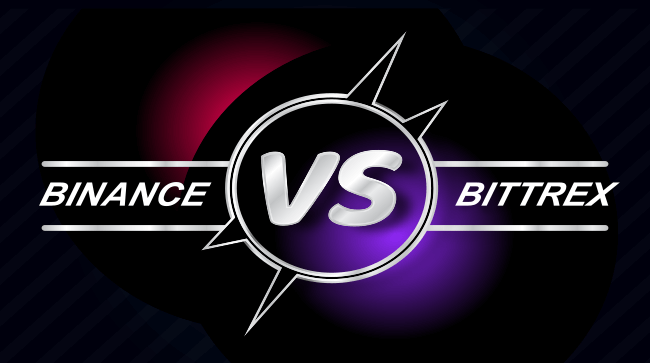 Bittrex enjoys excellent goodwill as it came in 2014, a few years before Binance. Bittrex, however, is known to be more expensive as it charges a trading fee of 0.25%, whereas Binance only charges 0.1%.
They're a match when it comes to security and ease of use, however, Binance is known to offer better customer support.
Robinhood Crypto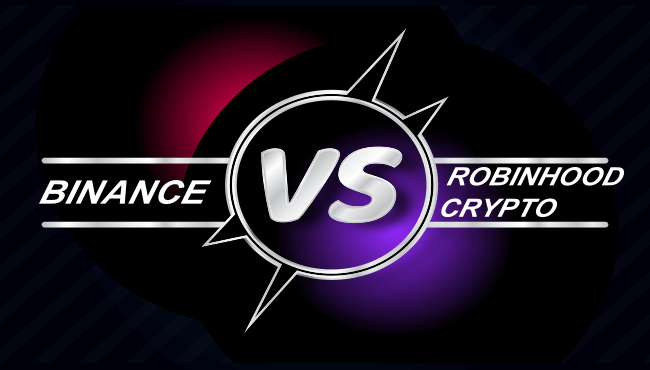 Robinhood Crypto is a new platform that supports multiple currencies and offers zero-fee transactions. It offers fewer coins than Binance but is customer friendly with plans to expand to other regions in the future.
It is essentially a no-commission stock trading app aimed at US users but available in several other countries. Robinhood also offers more funding options than Binance but is yet to leave a mark in the industry as the crypto platform is still in its infancy.
Planned Expansion of the Exchange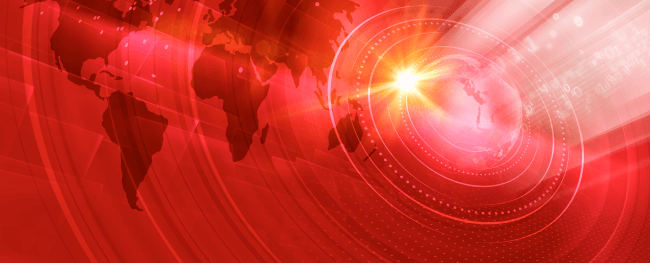 Binance has added several new features and services to the platform. According to reports, the platform is in negotiations to enter more US markets and expand globally.
Moreover, we may also hear about Binance offering more fiat currencies.
One of the key things I want to do for the next few months – six to nine months or so – is to get those other 180 [fiat currencies] onboarded onto Binance.com … We want to have them directly on Binance.com wherever possible so that this way, they have direct access to the large liquidity on Binance.com

---
Binance Features and Services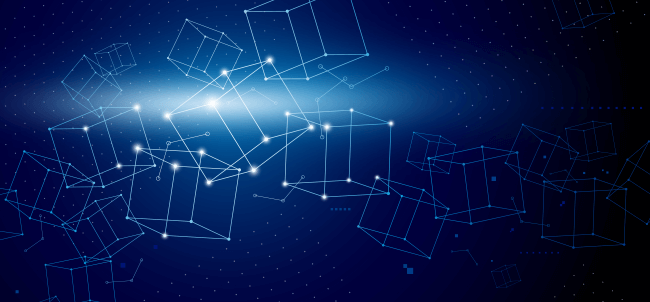 As mentioned earlier, Binance is more than just a trading platform. It's a complete blockchain ecosystem and offers a variety of services.
Let's have a look at all the platform has to offer:
Brokerage

The Binance Broker Program allows the company to collaborate with dozens of brokers to grow the ecosystem. The company has built some incredible, high-frequency trading systems for brokers from all around the world.
Info: It recently introduced the Binance Futures Broker Bonus Program to help brokers make more money quickly and easily.
The system supports futures broker trading and is popular for offering high liquidity, trading depth, and commission sharing. The program supports KPI key mode access and allows futures and spot brokers to access trading quickly. It has greatly reduced the development threshold to be a Binance Broker.
Warning: The company keeps a strict eye on all its brokers and is known to disqualify partners who do not meet the required standards and trading volume.
You can earn up to 60% on trading fees as a broker while getting to leverage the company's incredible security and asset management infrastructure.
What we like the most about this program is the ability to receive customized support and marketing consulting. It can help brokers reach new buyers and carve a niche.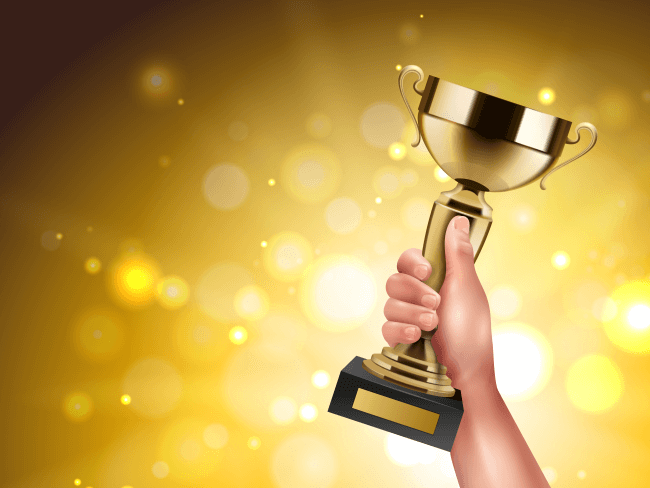 The company is known to reward the 10 best performing brokers in terms of trading volume by offering bonuses. It uses 10% of the revenue generated through the Binance Broker Program to fund the bonus.
Plus, partners also get regular invites to Binance events including the Annual Global Broker Partner Conference. It can be a great way to know more about the business and network with others in the industry.
Here's what you need to be eligible for the program: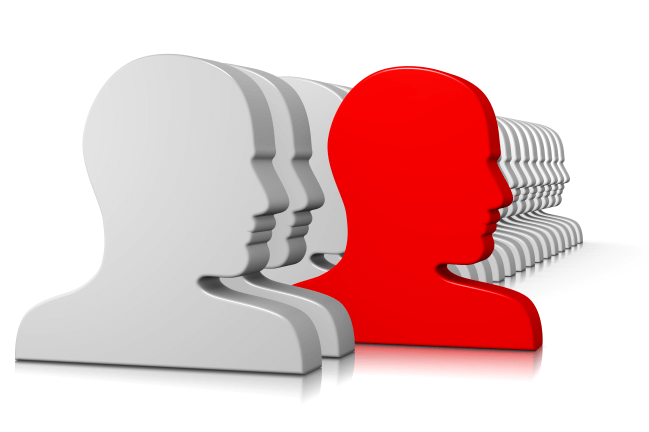 Maintain at least 3,000 BNB in your Binance account.

Be an institution with at least 20,000 users. It includes stock trading platforms, securities brokers, bond dealers, etc.

Should meet the minimum monthly trading volume of 1,000 BTC. Those who fail to this requirement will be put on a monitoring list and will be given a warning. If you fail to meet this requirement for two consecutive months you will get disqualified.

Must operate an independent accounting and product system and use the brand name only to acquire customers.
The commission and requirements may change from time to time, check the official website for the latest updates.
Exchange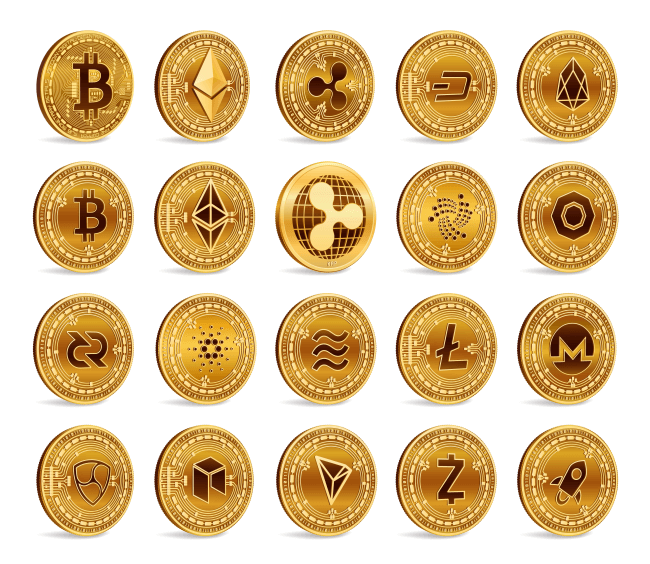 At the end of the day, Binance is essentially a centralized cryptocurrency exchange. You can trade Bitcoin and hundreds of other currencies in only a few seconds. Go to the official website, enter the amount of money you want to spend, choose your desired coin, and press 'Buy'.
Selling is as simple as buying, go to the platform and choose the coin you want to sell and enter the volume.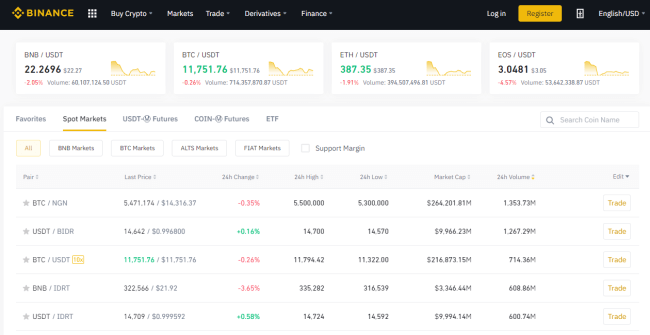 The company accepts several currencies including USD, Euro, AUD, AED, CAD, **INR, etc. There are several payment options including bank cards, Binance wallet, and e-wallets depending on your location.
The maximum amount you can spend in a single transaction is $5,000 (buying) and $10,000 (selling), however, it may change from country to country.
Info: You must have an account to trade. While anyone can make an account (it's free), the country you're in must be supported in order to buy or sell digital coins.
In most cases, you will be required to provide personal details including location documents to verify your identity before you're allowed to make a transaction. The process can take up to 48 hours.
The best thing about the exchange is how easy it is to use. It works well on all devices including mobile phones. You can download the dedicated app to your device to make things simpler.
Staking Services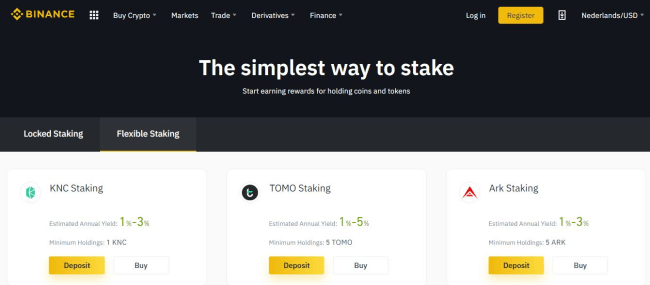 Binance is one of the few exchanges to offer staking services.
The company defines skating as "the process of holding funds in a crypto wallet to support the operations of a blockchain network."
Users get rewards for depositing and holding digital coins. Staking is linked to the Proof of Stake (PoS) mechanism introduced by Scott Nadal and Sunny King in 2012.
Info: It can be beneficial to hold staking in a PoS network. You can make good returns (interest) based on the size of your stake. It's the same as keeping cash in a savings account. You earn a profit and the bank gets to benefit from the amount that you have stored.
Binance now supports staking for a number of PoS coins, including Algorand (ALGO), Stellar (XLM), NEO (GAS), VeChain (VTHO), Ontology (ONG), Tron (BTT), Stratis (STRAT), Qtum (QTUM), and Komodo (KMD).
We couldn't find much information on how Binance distributes rewards. The company suggests to get in touch with the agents to know more as it is still developing the mechanism. However, we know that the system derives balances by taking hourly snapshots to get the daily average.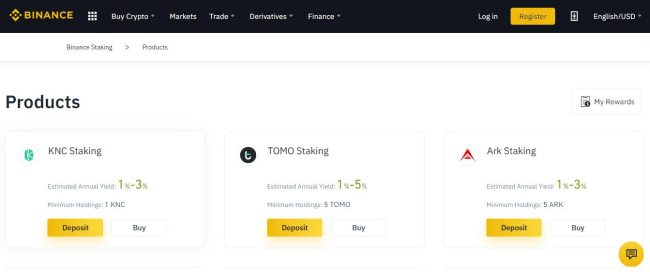 Investors can make a profit without having to worry about setting up nodes, worrying about time lengths, minimum staking amounts, or other such parameters.
Staking can be a complicated process to understand. Go here to know more about Binance staking and how it can benefit you.
OTC Trading

Binance recently introduced an OTC portal to increase crypto adoption. Since it is a new option, we do not know much about OTC trading. According to the official website, the portal is a live request for quotation platform that lets users confirm trades and receive quick settlements directly into their Binance accounts.
Info: The platform currently offers a minimum trade size of 10,000 USDT. It supports 25 tokens and coins and more may get added in the future. You must have a verified Binance account to participate in the trade.
OTC trading is different from the exchange services the platform offers as it takes place directly between two parties. It's suitable for traders who want to exchange or trade a huge number of coins.
The system can support large volumes and we found that it also offers a better rate when you make a large block trade.
Ways to Earn Free Currency
Binance users may get the option to earn free coins. Staking is the best option if you want to earn free digital coins but there may also be other offers from time to time.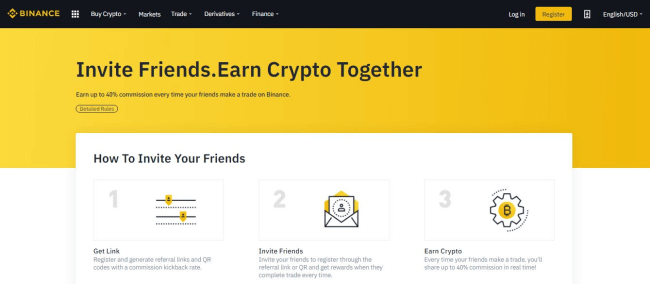 In addition to this, you can earn free coins by referring other users to the platform. You can use your referral links, referral ID, or QR codes to refer people.
The company pays up to 40% commission on successful trades your friends make. However, the commission structure can be a little complicated to comprehend.
Info: The platform is known to offer free coins when you deposit in a new digital token. Such offers come with a time limit, hence make sure to be quick if you want to benefit from them.
Spending Cards
We love this Binance feature as it makes life easier and solves a lot of problems associated with the platform.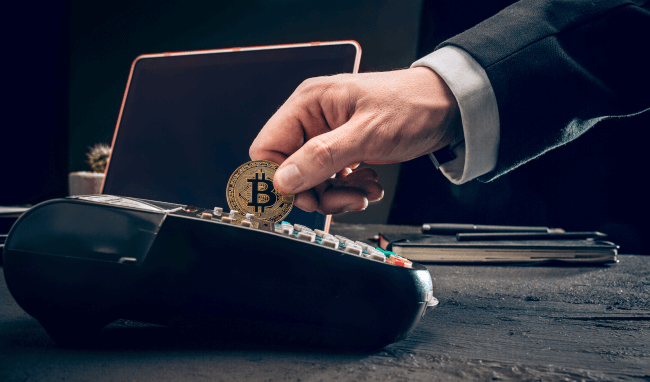 We know how hard it can be to use digital coins to pay bills or shop online since not all stores are open to the idea of accepting digital tokens. Your only option is to stick to merchants that support digital coins or convert your coins into cash, which can take a lot of time.
Info: Binance promises to solve this problem with the introduction of Binance Card that works like any other debit card. Instead of cash, the card accepts BNB and Bitcoin and can be topped up through the Binance Card App.
The card is truly global as it is accepted by over 46 million merchants including offline sellers in more than 200 regions. The service is still in its beta stage.
Unlike other banks, Binance charges no annual or monthly fees but there's a one-time cost of 15 USD. The minimum balance is also 15 USD, which is great. Transfers are instant and can be handled through the app anytime you want.
Other Services
In addition to all the above mentioned features, Binance offers some products and services that are specifically designed for investors. These include:
Margin Trading
In addition to traditional trading, Binance offers a margin trading platform that lets you trade with your borrowed asset by paying interest on your balance. Only pairs that have an "M" next to them currently support margin trading.
You will have to transfer assets from your traditional or exchange wallet to your Margin wallet in order to use the Binance Margin platform. You can trade up to 5x of your original amount by borrowing. You will have to pay hourly interest to the true owner of the asset.
Advice:The system is supported by the Binance Staking option. However, it can be very risky so be careful when you take part in it as small fluctuations can cause you to end up losing a large value of your investment.
Binance Futures
Binance Futures is a new trading platform designed to let traders use leverage and open both long and short positions.
With this option, the company is giving direct competition to giants like markets.com. We liked the design of the trading platform, it is easy to use.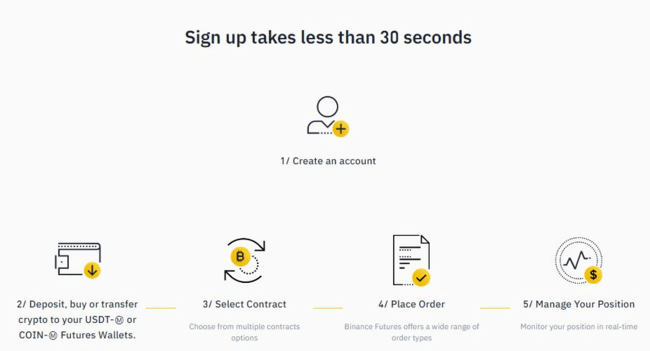 Sign up for an account, select a contract, place an order, and manage your position. While it's great, it pales in comparison to other platforms as you can only trade a limited number of coins on the platform with no option to trade stocks or other assets.
Supported currencies include:
(ETH) / USDT
(XRP) / USDT
(BCH) / USDT
(ADA) / USDT
(XLM) / USDT
(TRX) / USDT
EOS / USDT
(LTC) / USDT
(ETC) / USDT
(Link) / USDT
Supported orders include:
Limit Order
Stop-Limit Order
Market Order
Take-Profit-Limit Order
Advice: On the positive side, Binance offers good guides to traders. If you're new to trading then we suggest you go through the guide as it can help you understand different terms and orders.
Binance users will not have to make a new account, however, on the flip side, you can only trade by depositing USDT.
Binance Labs

Binance Labs is the venture arm of Binance made to empower and incubate crypto and blockchain communities and entrepreneurs.
According to the official website, the mission of the program is "to support industry projects that help grow the larger blockchain ecosystem, realizing the full potential of blockchain technology and its social impact, while increasing cryptocurrency adoption globally."
Info: You can choose to apply for incubation or direct investment. The first option is for new investors. It's a 10-week program to help startups find product-market fit.
Big investors can choose the other option and work with startups that already have a working product.
The program is available all around the world including Africa, North America, Europe, Asia, and Latin America. It focuses on stablecoin, remittance, payment, interoperability, apps, and other such channels.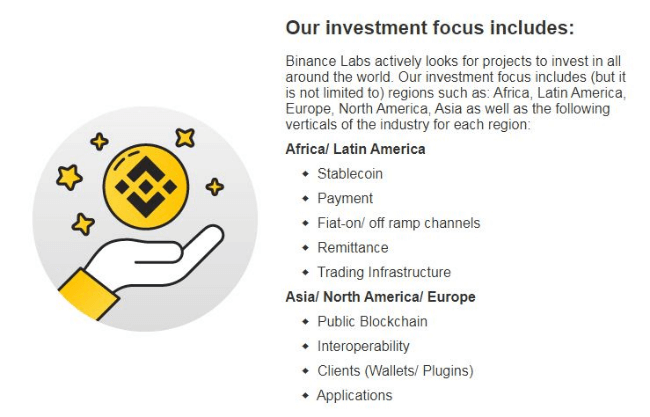 This is a great opportunity for people who want to be a part of the industry. Consider this option if you're finding it difficult to create a niche in the industry. You can leverage Binance's reach to find a strong foothold and push your project.
Fiat Vendor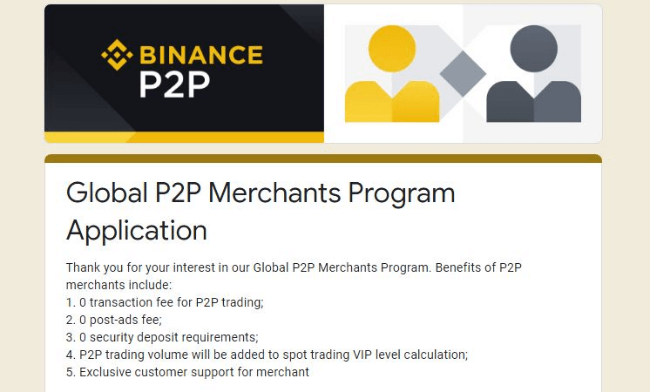 Binance gives users a chance to be a fiat vendor. You will have to fill a Google Docs form to apply for the program. The form can take about 15 minutes to fill but not all applicants get accepted.
Advice: Be careful when completing the form. It is technical and can be difficult to fill if you do not understand the industry. You'll have to provide information including a fee schedule and API documentation.
Once approved, you will be able to benefit from many of the platform's features and offer your services to more people.
Binance Listing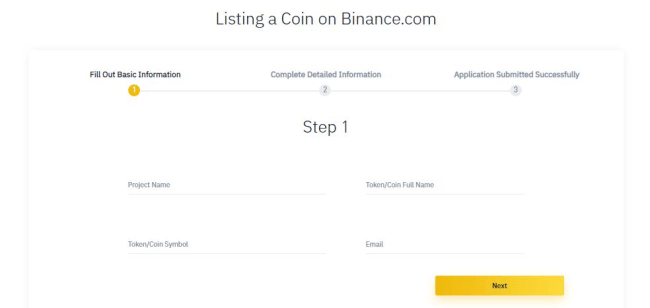 If you want to get your coin listed on Binance then you will have to meet the platform's requirements and send an application with all the required details.
Apply and complete the given form. You will be asked to provide project details including the coin symbol. While it is a great opportunity, remember that about 99% of applications get rejected with no explanation.
Also, it can take about a month to get a response so be patient. The company lets you apply several times but that may not be the best option. It's better to update your project progress as things change or reapply only when your project moves to the next step.
From what we have seen, the company appears to be more friendly towards projects that support its own coin (Binance Coin).
Trust Wallet
Known as one of the most reliable e-wallets, Trust Wallet is now Binance's official wallet. It's available for Android and iOS users and is known to offer some great features.
It supports multiple currencies and works like a charm. Above all, it is known to keep your data safe and secure and will not personal information stored on your device.
Block Explorer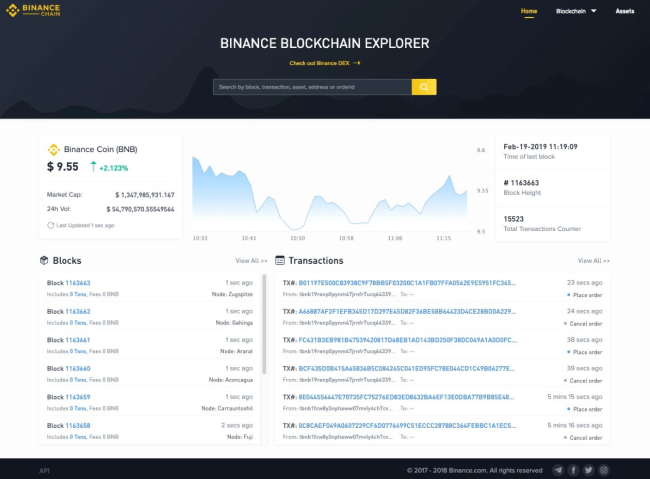 The Explorer is a useful tool that provides great insights about a blockchain network. The company promotes it as a "browser and search engine where users can find information about public addresses, individual blocks, and transactions associated with a specific coin."
The tool provides detailed information including market charts and real-time stats. You will get access to data about pending transactions, mining pools, network hash rate, block validators, rich list, orphan blocks, and hard forks.
Info: While this information can be helpful in understanding trends and predict future prices, it may not be very useful for most investors since only those who have a good understanding of the industry will be able to comprehend charts and understand what each pointer means. Still, this is a good addition to the long list of tools Binance offers.
Conclusion
Binance Exchange is a reliable crypto exchange. It is known as one of the most affordable cryptocurrency exchanges in the world and is registered in a number of countries, which makes it safe and secure.
The platform offers hundreds of coins and pairs for trading, however, not all services may be available throughout the world. Nonetheless, it's still considered a reliable option for new and experienced traders due to low fees and excellent customer support.
Most Binance reviews are positive and most users agree that the company is safe to try.
Rating:
We give Binance a 7.0 / 10. It boasts lots of liquidty, many coins to trade, and very low fees. It's also got a great UX, and the only thing going against it is the hack that occured on the platform. Obviously, you can avoid an event like this from affecting you by removing your coins from the platform when you are done trading (as you should).
FAQ
How safe is Binance Exchange??
Binance has been hacked once but it is considered safe. US money is insured and the company has a fund to cover losses in case of a data breach or hack.
Is Binance Exchange FDIC insured?
Yes, USD deposits are FDIC ensured for more protection. According to the official statement, Binance holds USD deposits in special 'pooled custodial accounts' at FDIC insured banks.
How do I get my money out of Binance Exchange?
You can withdraw money out of Binance by going to the Withdrawal option in your profile and selecting the coin that you wish to withdraw.
Users can either convert the coin to USD or supported currency. This withdrawal method is available in some countries and can be slow. The other option is to withdraw coins to your wallet and to convert these withdrawn coins through the wallet.
How long does it take to withdraw from Binance Exchange?
Binance withdrawals can be fast or slow depending on the nature of your account and the method of withdrawal. Withdrawals to wallets are completed in about 30 minutes, however, it can take longer if your account is not verified or if you do not have 2FA activated.
Such accounts can take up to 5 days. Plus, withdrawals may also not be available if it hasn't been 5 days since you added a withdrawal method or activated a security tool such as 2FA.
Lastly, direct withdrawals to fiat can take between 5 to 10 days.
How to convert crypto to finance on Binance?
Binance US and some other local Binance pages support crypto to USD transfers. Here's how to perform it:
- Go to the homepage, click on your profile, go to the Withdraw option under Wallet
- Choose USD under the coin that you wish to withdraw and follow the instructions on the screen and choose your withdrawal method
- The system will ask you to verify the transaction
- Once done, you will receive a confirmation message via email
- The amount will appear in your account in 5 to 7 days depending on your method of withdrawal
Is Binance illegal?
No, Binance is not illegal, however, in some countries it may not be legal to trade or own cryptos. The exchange has banned several countries in the past due to changing regulations.
Can we use Binance in the US?
Yes, you can use Binance in the US but not the international version. Binance US supports US-based users and offers a fraction of the coins available on the international platform. Plus, Binance US is not legal or available in some US states including Hawaai, Washington, Georgia, and Connecticut
Does Binance have a wallet?
Binance does not have its own wallet but the platform has joined hands with TrustWallet, which is marketed as the platform's official wallet.
Can I sell crypto to USD on Binance?
In most countries this service is not available but Binance has recently started to offer crypto to fiat trading in some parts of the world where you can directly sell crypto to USD.
Does Binance report to the IRS?
No, Binance does not report to the IRS. However, as a US taxpayer, you might be required to report holdings and profits to the IRS. Get in touch with an expert to know more.
Should I keep my coins on Binance Exchange?
Binance is considered safe and many users leave their coins on the platform. The company has started a special Binance staking program to motivate people to keep coins on the exchange as it is important for liquidity.