Disclaimer: this article includes affiliate links. When you make a purchase through one of our links, we may receive commissions.
In this post we are going to cover: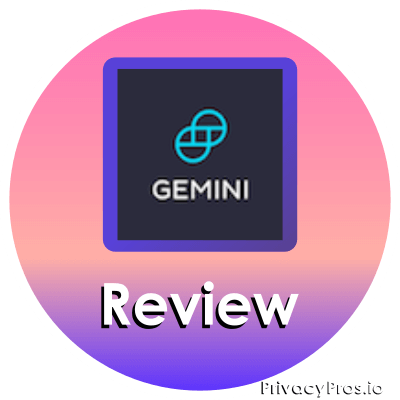 Gemini services
Fees, limits and deposit times
How to create an account
Gemini security
Plus more... Read on to learn everything you need to know about Gemini.
What is Gemini?
Gemini, short for the Gemini Trust Company, LLC, is a digital currency exchange that allows customers to buy, sell, and store digital assets in a secure environment.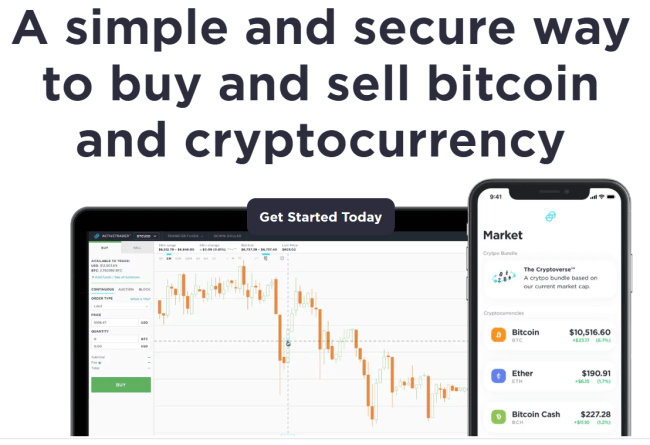 It serves as a highly regulated cryptocurrency exchange, as well as a wallet and a custodian. As a private exchange, Gemini has grown exponentially in the last couple of years.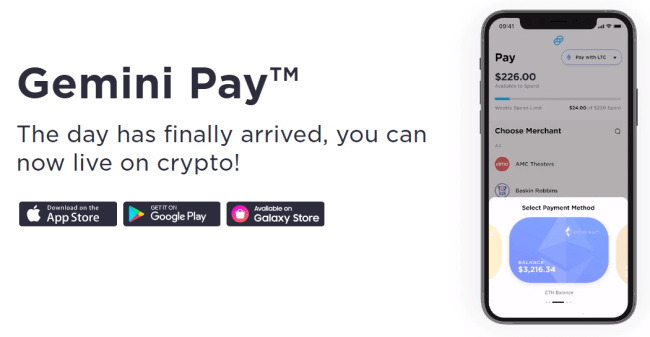 Today, it stands right next to some of the leading cryptocurrency exchanges in the world such as Kraken and Coinbase. As a retail cryptocurrency service, Gemini also allows users to spend cryptocurrencies in over 30 000 retail stores across the United States.
QUICK TIP: The best place to store coins after you buy is not on an exchange. You need to buy a hardware wallet like a Ledger or Trezor to store them yourself.
Here are the pros and cons of using this exchange system:
Pros
It has a very user-friendly interface suitable both for newcomers and advanced traders.
There are no deposit fees.
As a private exchange system, Gemini is licensed and thus very reliable
Great liquidity and security
Cons
The registration process can last longer due to many verification requirements.
Gemini is only available in a limited number of countries
Pros
Cons
It has a very user-friendly interface suitable both for newcomers and advanced traders.
The registration process can last longer due to many verification requirements.
There are no deposit fees.
Gemini is only available in a limited number of countries
As a private exchange system, Gemini is licensed and thus very reliable
Great liquidity and security
Gemini Background
As a New York trust company, Gemini is regulated by the State Department of Financial Services. Thanks to such a high level of regulations, Gemini is considered a safe-to-use cryptocurrency exchange and custodian.
It was founded back in 2014 by twins Cameron and Tyler Winklevoss, hence the name "Gemini" (which translates into "twin" in latin).
Gemini started its operation in the US and eventually expanded to other regions including Europe and Asia. The core principle of the exchange from the very beginning included security, liquidity, and trust.

The Winklevoss twins built their exchange network on four pillars: product, security, licensing, and compliance.
Crypto is about giving you greater choice, independence, and opportunity. Crypto is not just a technology, it is a movement — but it won't happen unless we build simple, elegant, and secure ways for individuals and institutions around the world to discover and interact with this new frontier. Whether you are an individual or an institution, Gemini is here to help you on your journey.

---
Their main goal was to build simple and intuitive crypto products that would be as accessible to newcomers as they are to seasoned traders.
The main goal behind Gemini was to merge two financial worlds: the old fiat currencies and the new, modern cryptocurrencies.

Only a few years after the launch, Gemini became a well-known exchange in the crypto industry. It won the "Best Crypto Exchange" Markets Choice Award in 2019, as well as became the world's first SOC 2 Type 2 certified crypto exchange and custodian.
Is Gemini Safe?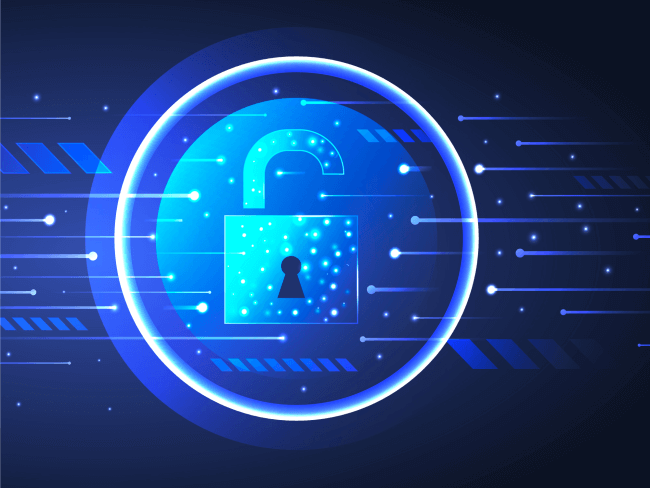 Since Gemini offers an institutional level of custody services, it is considered a highly secured environment for crypto assets.
In other words, yes, Gemini is safe to use, although there are a few things you should keep in mind before transfering your currencies to this private exchange.
Warning: The service does hold user's private keys, although they are stored and regulated according to Government-level security standards.
Let's not forget that Gemini is indeed the first exchange in the industry to pass the SOC 2 security standards, which says enough about safety of use.
Moreover, all funds and assets deposited into Gemini are protected by FDIC insurance and strong security measures such as multi-signature identification that reduces potential cybersecurity threats.
Services
Gemini offers a variety of services including the following:
Gemini Mobile App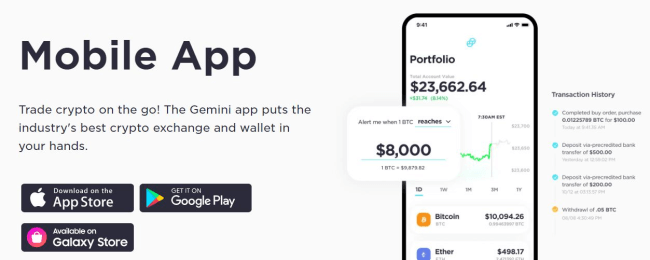 The Gemini mobile app was launched in 2018 to allow users to take their trading on the go. The app offers all of the same features and analytics available on the desktop platform.
With high levels of security and a simple, clutter-free interface, the Gemini app allows traders with any experience level to get the best value out of their crypto assets.
Info: Customers can use the Gemini mobile app to store, buy, and sell cryptocurrency wherever they are.
Gemini Wallet

Gemini offers a highly secure environment where you can store your crypto assets in an insured hot wallet or a secured offline location (cold storage).
All Gemini wallets are protected by strict security protocols that meet the highest industry standards. The Gemini wallet has never been hacked or stolen from, which tells you enough about their security systems.
Active Trader

Active Trader is Gemini's advanced trading platform that offers more complex trading and analytics tools for active users. The platform allows you to choose from multiple order types, access advanced charts and information, as well as participate in coin auctions (not recommended for beginner traders).
This platform allows you to use a variety of trading strategies in a fast and stable environment. It is also important to mention that this service offers a different maker-taker fee schedule based on gross trading volume that will allow you to get most value out of your assets.
Custody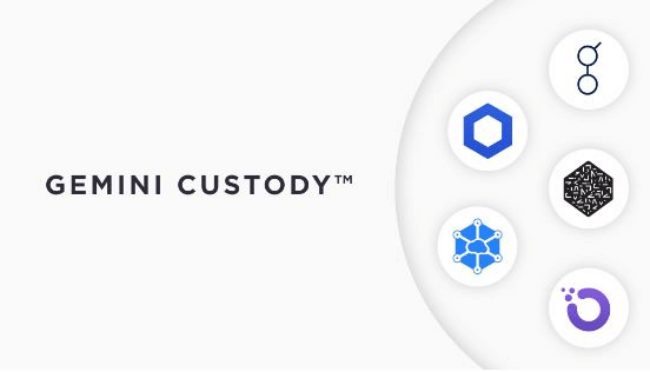 The Gemini custody allows safe and secure storing of cryptocurrency assets. This user-friendly custody service is regulated as a New York State Trust company, hence all assets stored here are completely secured and insured.
The Gemini custody allows high liquidity and the ability to access and trade your funds whenever you want. Currently, the Gemini custody service supports 24 types of assets, even though there is word of possible expansion in the future.
Info: Gemini is also the custodian for BlockFi, a well-known lending and saving service that relies on modern-day assets and technologies.
Gemini Clearing

Gemini offers a reliable solution for electronic clearing and trading off the books. Gemini Clearing offers competitive pricing and great service, along with a responsive customer support team.
What's best about this service is that both parties that are taking part in it must comply with Gemini's KYC and AML rules and policies to ensure maximum security.
Info: Moreover, Gemini clearing allows completely anonymous transactions where only the parties that are taking part in the transaction know of its existence.
Gemini Dollar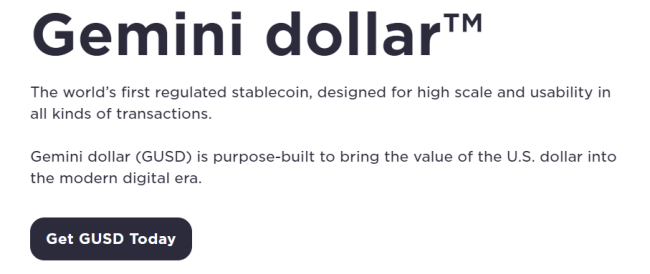 Gemini Dollar is the first regulated stablecoin in the world that can be used for all sorts of transactions.
The Gemini Dollar serves as a modern-day crypto version of the US dollar with the goal to bring new value to the digital world.
The coin is issued by the Gemini Trust Company, LLC and backed by US dollars held at State Street Bank and Trust Company.
The Gemini dollar is fully scalable internet money that is currently being used in numerous innovative services.
Gemini Pay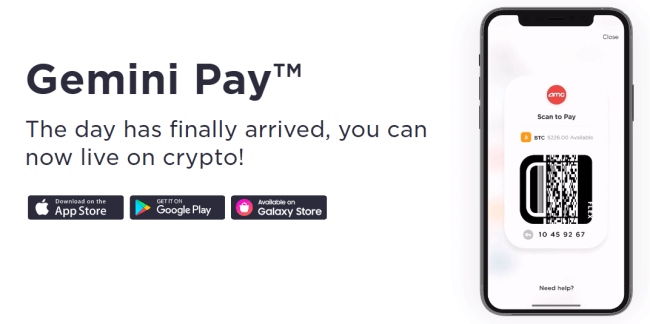 Last but not least, the Gemini Pay service turns Gemini into a real wallet you can use to pay for goods in more than 30 000 retail stores across the United States.
The app is available on all mobile operating systems and it allows users to pay with cryptocurrency in a safe and secure manner. Using the Gemini dollar through Gemini Pay will allow you to avoid price fluctuations of other currencies.
Supported Payment Methods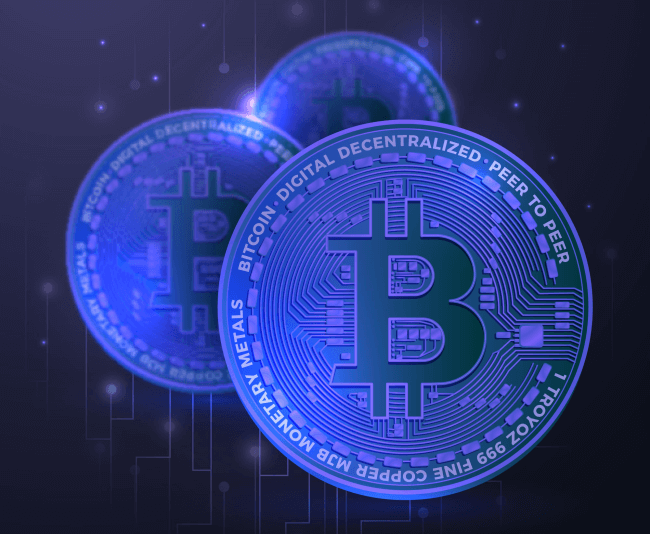 When it comes to payment methods, deposits and withdrawals on Gemini can be performed using BTC, ETH, and the US Dollar.
Warning: However, keep in mind that deposits cannot be made via credit cards. Your only options are local bank transfers (US-only) and wire transfers for international users.
Gemini also offers several payment methods for purchasing goods at retail stores through Gemini Pay, including bitcoin, Gemini dollar (GUSD), ether, litecoin, zcash, and bitcoin cash.
Withdrawal and Trading fees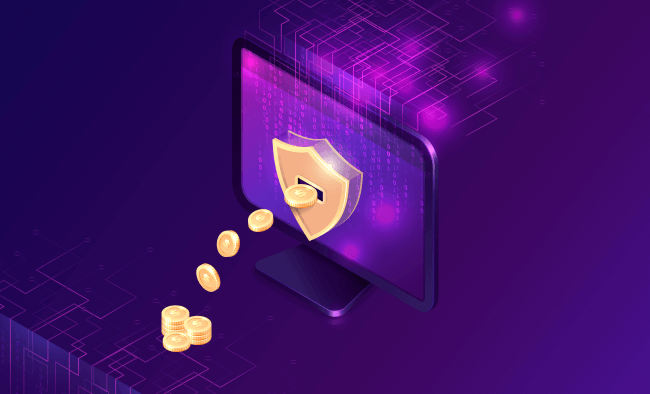 One downside when it comes to using the Gemini platform are the high fees. Gemini charges two types of fees: a trading fee on each trade executed on the platform, and a transfer fee for each transfer of funds from one account to another.
The trading fee equals 0.35% for takers, which is significantly higher than industry average.
Info: Most exchanges have a set trading fee of 0.25%, while some go as far lowering their fees to 0.15% and under. In comparison, Gemini stands as one of the pricier exchange services in the industry.
The trading fee for makers is 0.25% on this platform.
It is important to mention that Gemini does offer trading fee discounts in certain situations, although this is a very rare occasion.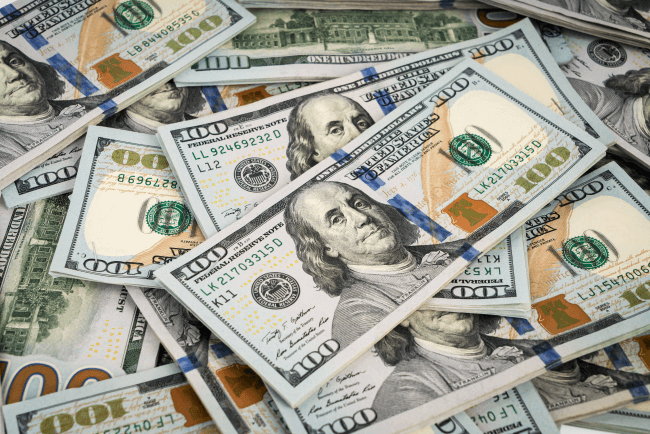 The only traders eligible for trading fee discounts that bring the fees down to as little as 0.03% for takers (and completely free for makers) are those traders whose trading volume exceeds USD 500 million.
When it comes to transfer fees, Gemini charges 0.0001 BTC for each withdrawal. Again, this is significantly higher than industry average, as most other exchanges charge around 0.000812 BTC per withdrawal.
Supported Countries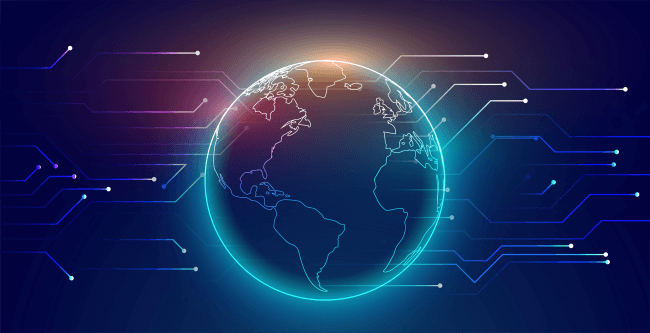 Gemini is currently available in the following countries:
United States
United Kingdom
Australia
Canada
Hong Kong
Korea
Puerto Rico
And Guernsey
Supported coins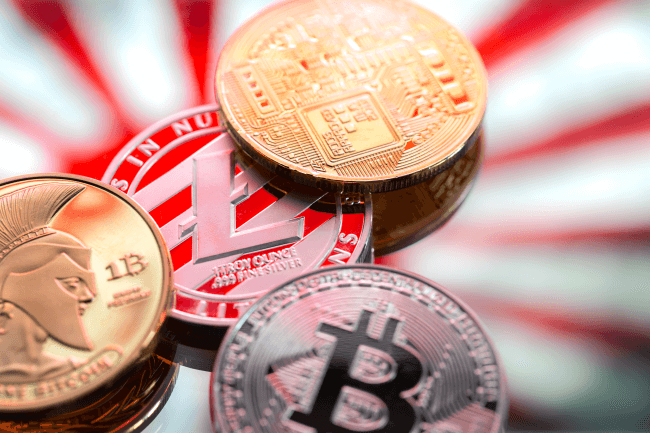 The Gemini custody supports 18 digital assets, including the following:
Bitcoin (BTC)
Bitcoin Cash (BCH)
Ether (ETH)
Litecoin (LTC)

The ERC-20 tokens supported by Gemini include:
0x (ZRX)
Augur (REP)
Basic Attention Token (BAT)
Bread (BRD)
Dai (DAI)
Decentraland (MANA)
Enjin (ENJ)
Flexacoin (FXC)
Gemini dollar (GUSD)
Kyber Network (KNC)
Loom Network (LOOM)
Maker (MKR)
and OmiseGo (OMG).
Limits and Liquidity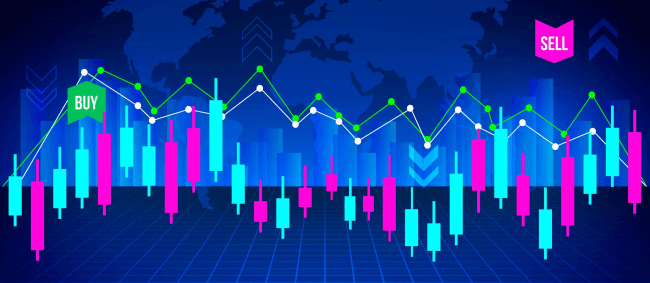 The Gemini exchange allows instant liquidity, meaning users can trade crypto assets in Gemini's custody whenever they want.
With that said, there are no lengthy waiting periods for the assets to be transferred out of cold storage.
With a high liquidity level, Gemini allows its users to exchange cryptocurrencies quickly and easily without affecting the value of their assets.
Info: When it comes to limitations, there are certain restrictions when it comes to transfer amounts. The maximum amount that can be transferred via ACH is $500 per day.
While there are no deposit limits (which is no surprise), there is a limitation on how much money you can pull from your account on a daily basis. This withdrawal limit equals $10 000 per day.
User interface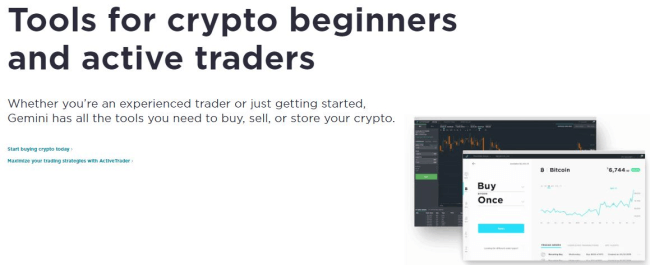 Gemini is a highly user-friendly platform, so much that even complete beginners can easily get around it. It was designed to offer a simple and intuitive experience, meaning you won't need years of trading background to understand how things work around Gemini.
The desktop platform is smooth and responsive so you don't have to worry about performance issues. Even though it does not have any overly advanced features, the platform does provide all the information you need to trade successfully (pricing, charts, etc).
Back in December 2018, Gemini introduced its mobile application as an alternative to the desktop platform. They call it's app "the easiest exchange application out there" and we won't vote against it.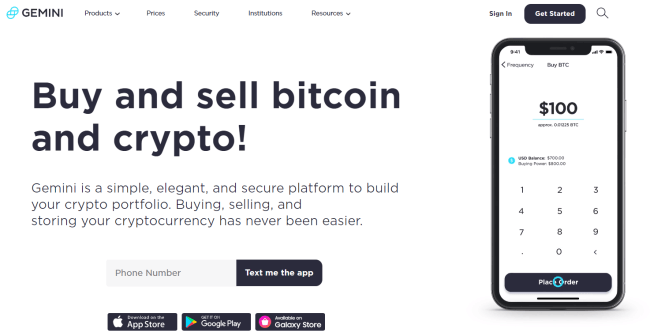 The Gemini mobile app is available on the iOS app store, Android Play Store, and the Galaxy store. It allows access to the exchange and crypto wallets on the go, meaning you can take your trades with you wherever you are.
Even though mobile platforms are often susceptible to security risks, the Gemini app is equipped with high grade security that protects their users' trading assets.
Info: Speaking of which, the app also offers all of the easy-to-use trading tools that you would have available on the desktop version. Therefore, you can use the Gemini app to buy, sell, or store crypto assets on the go, the same way you would do on a computer.
Deposit Time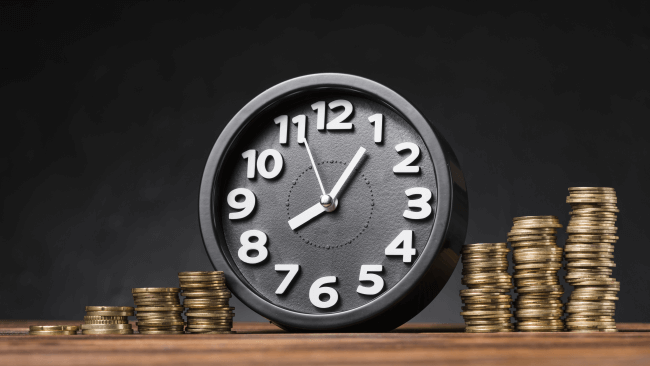 Gemini does a great job when it comes to transfer speed and efficiency. Deposits made through bank transfers are usually available immediately if submitted before 5PM ET Monday-Friday.
Any deposits made after 5PM will be available the following business day. It can take 4 to 5 days for the deposit to settle and be available for withdrawal again.
Info: Keep in mind that bank transfers are only available to users from the United States.
As for the wire transfer, Gemini handles deposit submissions until 3PM, five days a week. These deposits are usually available the same day they are made or the next day, depending on bank procedures.
Info: Keep in mind that some banks may charge a fee for wire transfer even though there are no such fees on Gemini's part.
How fast does Gemini send your coins?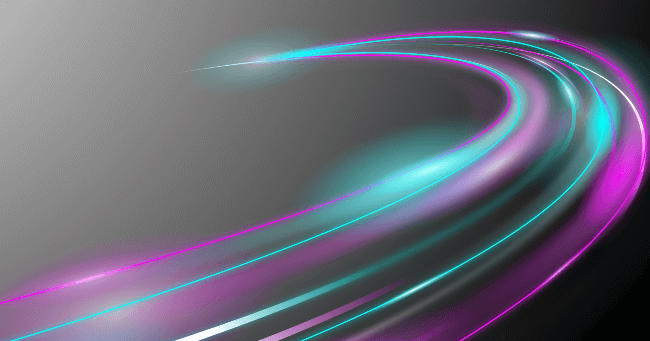 Cryptocurrency transfers on Gemini can be completed in as little as an hour or a couple of minutes. The overall transaction time depends on the type of cryptocurrency you are trading.
For instance, when transfering Bitcoin Cash to your Gemini deposit address, your coins will be available as soon as 15 confirmations are completed on the Bitcoin Cash network. This is usually done within two to three hours.
Customer Support
One of the reasons why the Gemini exchange stands out in the industry is their impeccable customer support service. Since Gemini is designed to cater to newbie traders as much as it does to the advanced ones, their support service must be up for the challenge of dealing with frequent inquiries.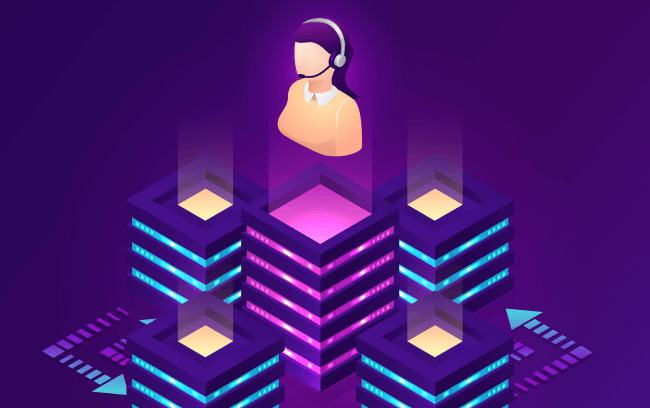 The Gemini platform has a very detailed FAQ section where users can find answers to nearly all platform and trade related questions. However, if this database does not contain the piece of information you are looking for, feel free to reach out to the Gemini customer support service available via email. They are highly responsive and will get in touch with you within hours.
Public Opinion
Does the exchange have any patents?
The founders of Gemini, Tyler and Cameron Winklewoss, have six patents registered with the United States Patent and Trademark office.

Three of their patents are tied to systems for changing the supply of public stablecoin based on blockchain, as well as how third parties can generate crypto assets on demand.
Has the exchange acquired or created any controversial tools?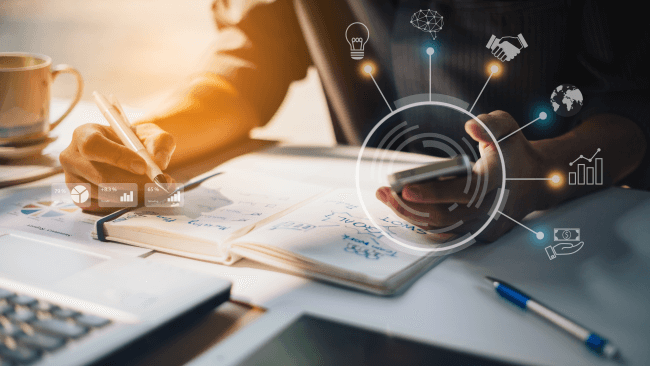 No, Gemini provides a basic set of tools needed to execute various trades and they are highly transparent when it comes to their platforms and procedures. There have not been any incidents or reports of controversy tied to this exchange.
Does the exchange monitor where you send and receive coins from?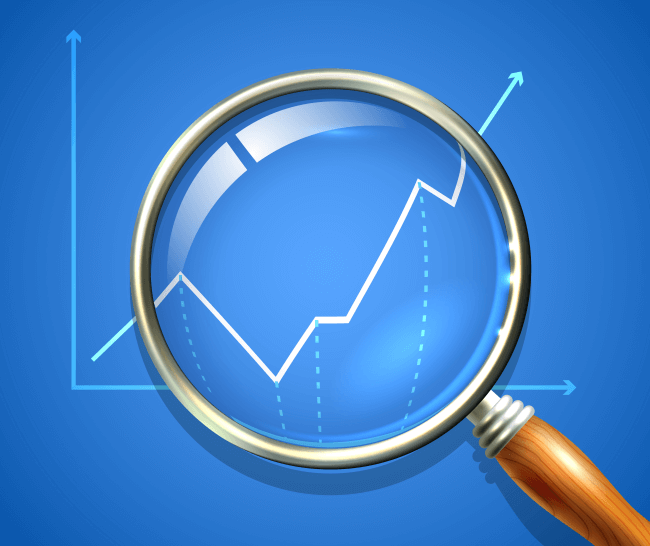 Yes, Gemini uses advanced analytics tools to monitor the origin of coins sent and received through the platform. The main purpose behind this monitoring activity is to ensure safety for all users and prevent risks of fraud and illegal activities.
Security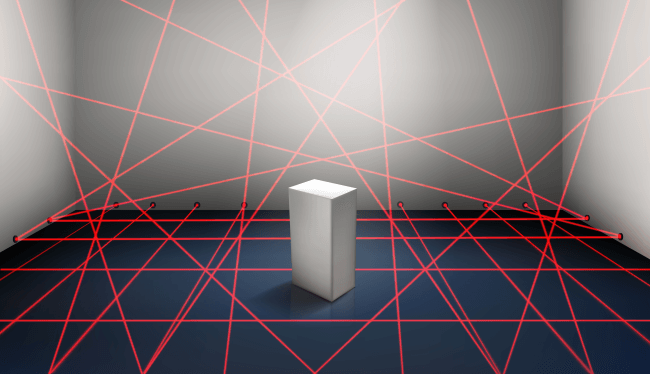 Only a small percentage of assets on Gemini is held online. Most of the coins in their custody are transferred to cold storage (offline) to ensure a higher level of security and less risk of breaches and hacks. In general, the rising number of cybersecurity attacks makes holding coins on an exchange a very risky move.
However, with Gemini's cold storage procedures, assets are protected from security threats as they are not available online. Fiat currencies on the Gemini platform are eligible for FDIC insurance, which adds an extra layer of security and peace of mind.

It is safe to say that Gemini is one of the most secure cryptocurrency exchanges out there, as it has never been hacked or stolen from. In over 5 years of existence, there have not been any incidents regarding data corruption, hacks, or asset theft on this platform.
Info: Besides security, it is important to look into other practices such as account freezing and exchange downtime. Gemini always announces its downtime, which usually takes place due to maintenance reasons. The platform is never down unless maintenance downtime has been scheduled.
As a security measure, Gemini does tend to freeze accounts that fall into the "suspicious" category. Any account trying to execute unusual trades or massive amounts of value goes through a screening process to ensure maximum security for all users on the platform.
Warning: In case a user is caught doing any suspicious activities that are against Gemini's policy, the platform won't hesitate to freeze their account until the matter is resolved. In this case, the user will be contacted by the customer support service to discuss the situation.
Privacy
Does the exchange respect the privacy of its customers?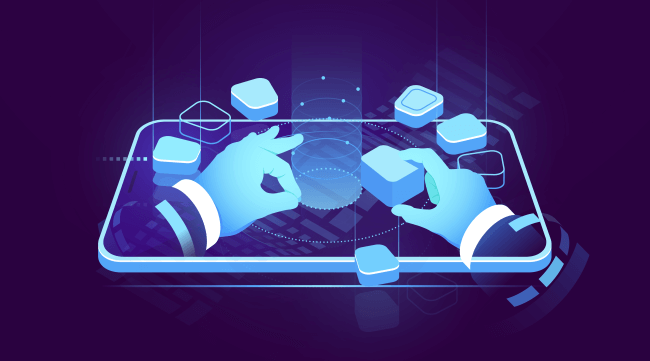 The Gemini Exchange has a very detailed privacy policy that outlines details regarding their handling of customers' personal information. Much like any exchange service, Gemini does collect certain types of private information for the sake of identification and verification.
However, their policy is strict when it comes to respecting customers' privacy and keeping their data safe and secured.
Does it require KYC and AML compliance? If so, at what level?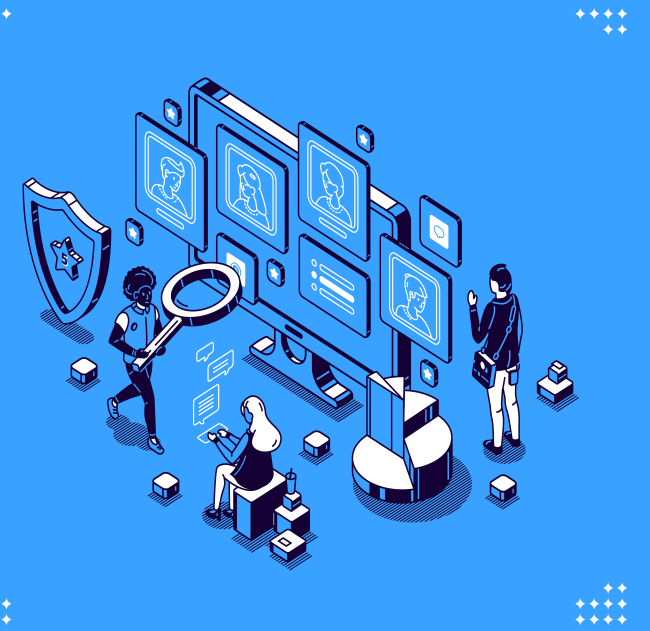 Yes, both sides that are taking part in a transaction are subject to Gemini's KYC and AML compliance to ensure full security on each end.
Compliance with the Anti-Money Laundering (AML) and Know Your Customer (KYC) rules is mandatory for every user, as it allows the platform to verify the identity of customers and the validity of each transaction.
Does it allow you to trade any amount of value without KYC or AML?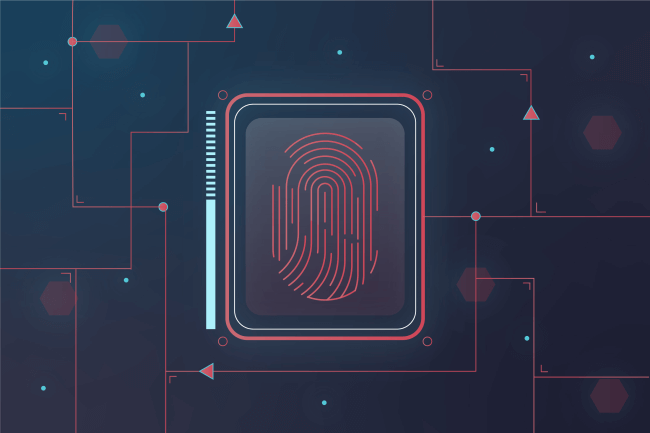 No, all users must comply with identity verification policies in order to trade on Gemini, regardless of the amount of money they are planning to trade.
Will they delete your personal data if you request it?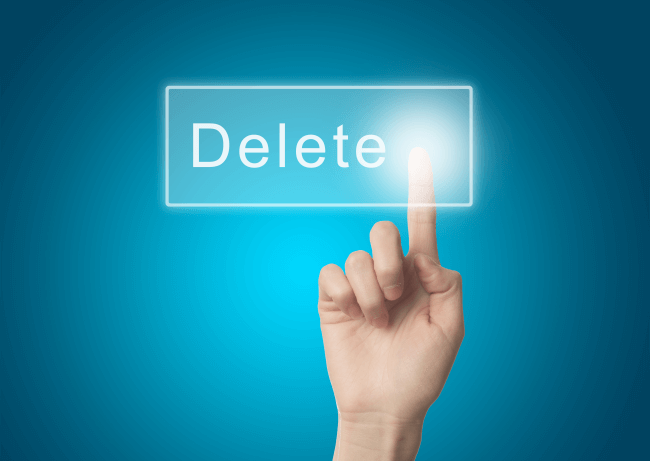 Yes, every user has the right to have their data deleted within the Gemini exchange. All you have to do is submit a request on the platform for them to delete everything they have collected on you.
Gemini Walkthrough: How to Buy Bitcoin on Gemini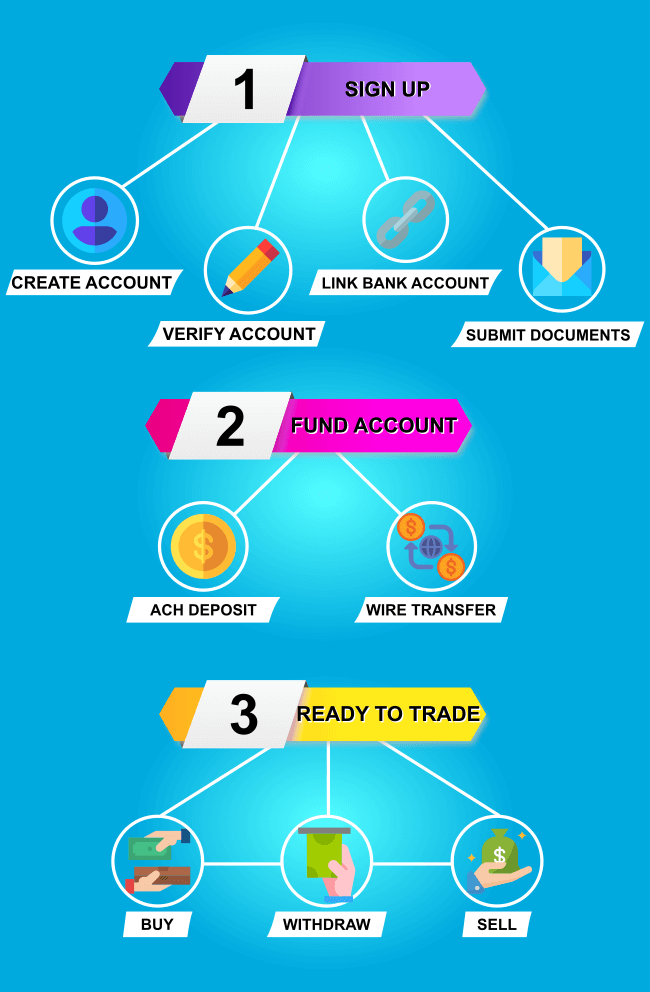 Below is a step by step guide on how to buy Bitcoin on Gemini:
Sign up
Start by signing up for an account at Gemini.com. Their signup process is very simple and straightforward.
Upon clicking on "Open a Personal Account," you will be asked to enter personal information including your name, email address, and a password.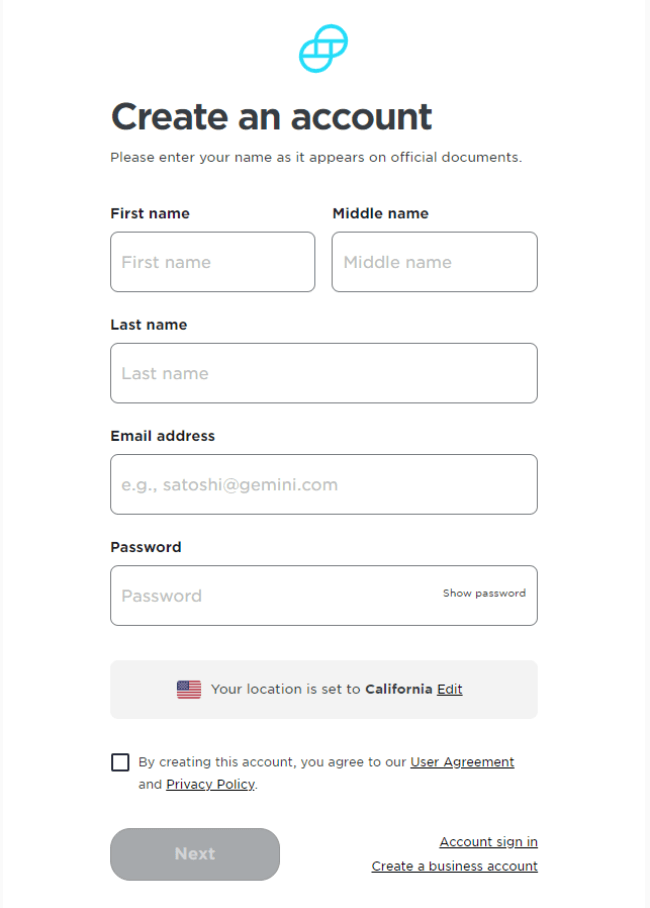 1. Create Account
Click on "Create Account" and a verification email will be sent to your address. Use the code provided in the email to verify your account and click "Submit."
Gemini will now request you to verify your identity by linking a phone number, a bank account, and submit some form of ID.
2. Verify your account
Start by adding a phone number to your account and verifying it with a simple SMS code.
Doing so will allow you to set up two-factor authentication, a special login procedure that requires you to verify your identity via smartphone before accessing the account.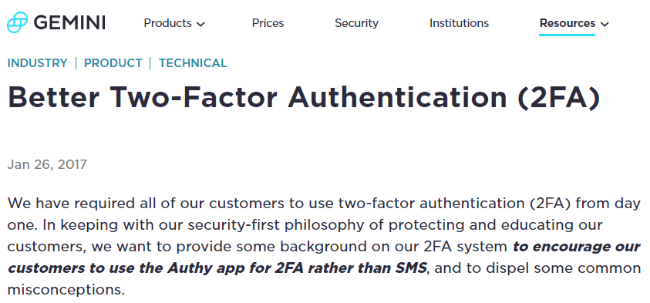 Two-factor authentication plays a significant role in maintaining platform security.
3. Link your bank account
Once you've added and verified your phone number, link the bank account you wish to use on Gemini. Keep in mind that the bank account you add must be in the same name as the Gemini account you are creating.
Info: Any discrepancies between the two will cause issues. You can verify your bank account via a wire transfer or by using your ordinary online banking login credentials.
4. Submit verification documents
The last step to verify your account is to submit some form of government-issued identification document that contains your physical address.
This can be your ID card, a driver's license, or a printed bank statement with an address.
This concludes the sign up procedure on the Gemini platform. Now it's time to fund your account and make the first deposit.
Fund account
1. Navigate to the main menu bar where you can transfer funds. You can choose to transfer your funds via an ACH deposit or a wire transfer.
The ACH deposit is only available to users inside the United States. You can also choose to deposit bitcoin or ether directly into your Gemini account.
2. Choose your desired deposit option and follow the deposit address that Gemini will generate for you.
After funding your account, you will be ready to make the first trade.
Buy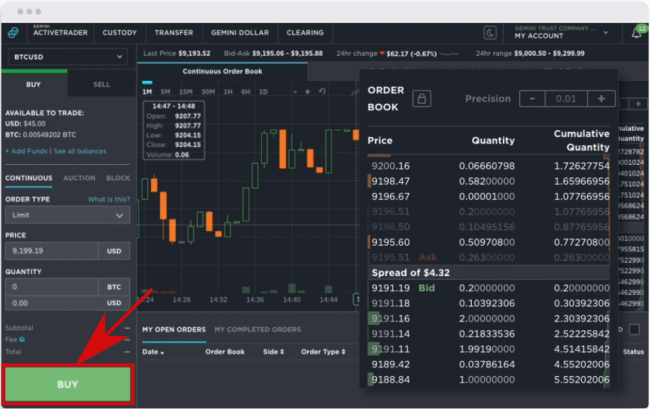 Click on the "Buy" option located on the main menu bar and choose Bitcoin as the cryptocurrency you want to purchase.

At the top of the screen, you will see the amount of money available in your account, which you can use for this transaction.

Before completing the transaction, select the amount of Bitcoin you wish to purchase. You will be given the exact fee details that will be charged to your account after the transaction.

Once you finish reviewing the purchase, click on "buy."
Withdraw
Follow these steps to withdraw funds from your Gemini account:
Navigate to the main menu and the "transfer funds" tab

Hover over "withdraw from exchange" and you will be given a list of available withdrawal methods.

Once you choose the desired method, you will be asked to enter the amount of currency you want to withdraw.

Click on "complete withdrawal" to finish the process.
Common Gemini Scams to Avoid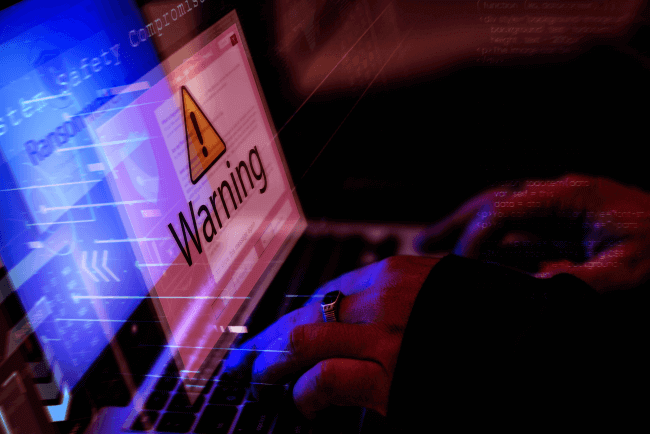 Gemini is very cautious of scams and security risks. Even though they use the highest standard security protocols and back up all digital assets with insurance, the platform still advises their users to be careful on their end. These are some of the most common Gemini scams you should avoid:
Tech Support Scams
Scammers often attempt to impersonate Gemini's tech support teams in order to get their hands on people's personal information and details. They do this through phishing scams that include fake phone calls, fake pop-ups, and fake websites.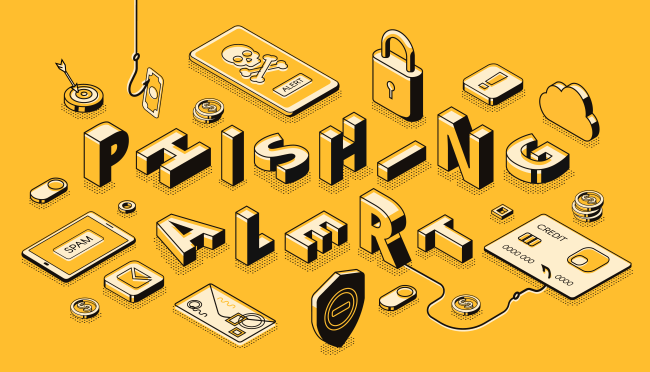 If you receive an unexpected message from the "Gemini support team," make sure to reach out to the real team through the contact form on the official Gemini website to confirm whether the email came from them. Do not click on any links or attachments sent to you from "Gemini" employees until you check their identity.
Get Rich Quick Scams
Scammers sometimes use Gemini as a reputable platform to send fake offers to people around the world. This scam usually includes an email or a phone call that gives you an opportunity to make a small investment for a huge return in the near future. These offers most often sound unreal because they are.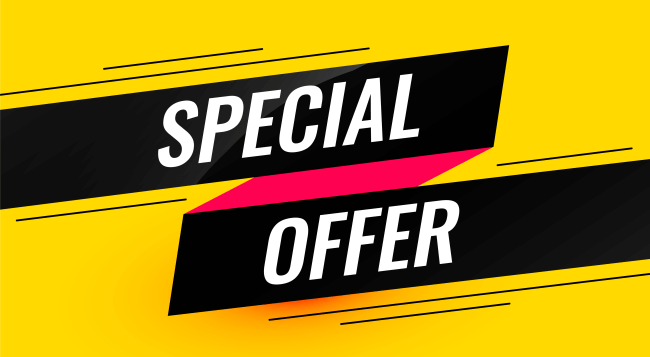 Never make any deposits or investments in Gemini suggested by any third party before verifying the identity through phone or video calls.
Comparison with other exchanges
Gemini VS Coinbase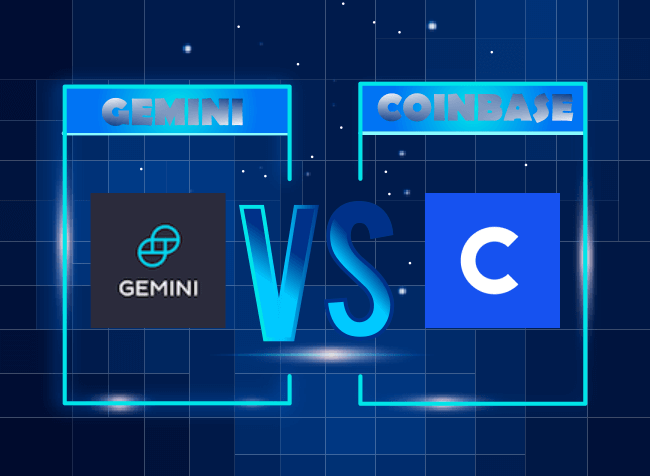 Coinbase is one of the most popular exchanges in the industry that offers many features similar to Gemini, including fiat and crypto deposits, same buying, selling, and withdrawal options, as well as the same offline storage security protocol.
Coinbase might be the more convenient option when it comes to buying because of their simplified "instant buy" options. Coinbase also takes the win for accepting credit card deposits, which is not an option with Gemini.
Info: However, it is important to mention that Gemini is more advanced and more user-friendly compared to Coinbase. However, if you are a complete beginner and you want nothing but the basic, easy-to-use options, Coinbase seems like the simpler solution.
Gemini VS GDAX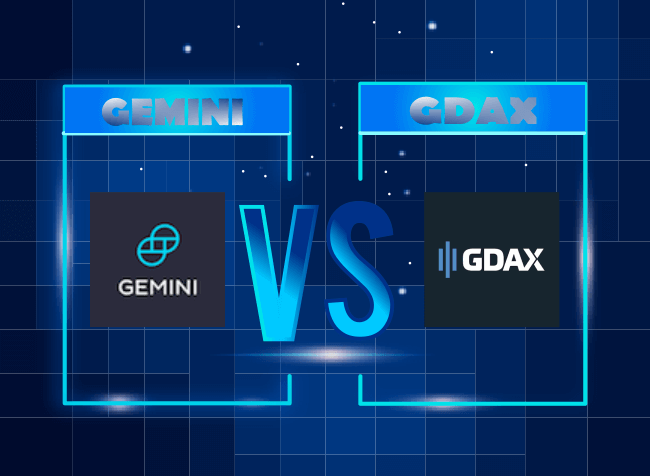 Gemini and GDAX offer the same funding methods including bank transfers, wire transfers, and cryptocurrency deposits. The only advantage GDAX offers in this section is the fact that it accepts fund transfers from Coinbase for traders who wish to connect these two platforms.
However, if you want to start trading as soon as possible without having to wait for your funds to be approved, Gemini is the better option to look at. When it comes to trading options and complexity, GDAX offers more advanced tools and a trading interface geared toward experienced users.
Info: With that in mind, the GDAX exchange has better analytics tools, whereas the free struction of both exchanges is quite similar. Keep in mind that Gemini offers slightly lower fees, which might be one of the main reasons users choose this alternative.
Gemini VS Kraken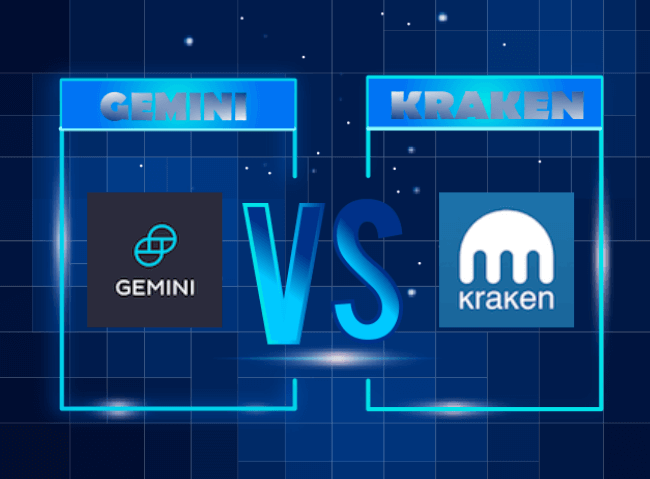 Lastly, we compared Gemini to Kraken, another one of the most well-known exchanges in the industry. Both of these exchanges are suitable for intermediate level traders, although Gemini offers the significant advantage of being able to start trading instantly.
Kraken, on the other hand, has a complicated verification process with several tiers that determine whether you can deposit or withdraw from your account. Bank deposits and withdrawals on Kraken are only available at Tier 2 and 3, whereas you can start buying coins on Gemini even before your funds get approved (although you will have to wait for approval before withdrawing the funds.)
Info: Moreover, it is important to mention that Gemini's platform has a cleaner, more intuitive design, whereas Kraken is more geared toward traders who know what they are doing. Kraken also offers lower maker and taker fees than Gemini, which can be the deciding factor between these two exchanges.
Planned expansion of the Exchange
While the Gemini platform is quite limited in terms of worldwide access, the company's executives are actively working toward expanding the exchange outside its current borders.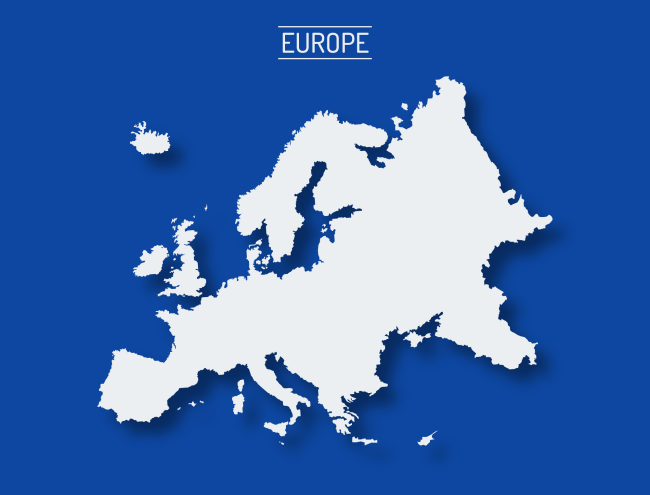 The company is planning to hire a director for European sales who would be in charge of the expansion of the platform in European regions. With this move, Gemini is planning to expand its reach beyond the capabilities of their US-based sales team. Read more about the role of the new director for European sales expansion here.
Conclusion
Overall, Gemini is ranked as one of the top cryptocurrency exchanges for obvious reasons. It offers plenty of flexibility in terms of deposits and withdrawals in both fiat currencies and modern crypto assets.
The platform provides plenty of tools for experienced traders while being simple enough for beginners to use at the same time.
If you are looking for an exchange with a simple and intuitive design yet high quality and precise trading tools, Gemini might be the best of both worlds.
While some criticise this platform for having higher than average fees, many users praise Gemini for its well-designed interface and stellar customer support service.
Their team of professionals is always ready to assist you via email, which comes in handy in case of any issues or concerns. Overall, Gemini is a good option for traders of any experience level who want to start trading assets immediately in a safe and secure environment.
Rating:
We give Gemini a 6.0 out of 10. Gemini is an extremely reliable exchange that is backed by some very deep pockets. If you don't mind the higher fees in exchange for the assurance that you are dealing with honest people, this might be the exchange for you.
FAQ
What is the Gemini exchange?
U.S. Gemini Trust Company, LLC (Gemini) is a digital currency exchange and custodian that allows customers to buy, sell, and store digital assets. It is a New York trust company that is regulated by the New York State Department of Financial Services (NYDFS) and was founded in 2014 by Cameron and Tyler Winklevoss.
Is Gemini insured?
Funds and assets deposited are protected by FDIC insurance, subject to applicable limitations (see the FDIC Insurance section of their User Agreement for more information). Gemini maintains insurance coverage for the digital assets that it holds on your behalf in their online hot wallet.
Is Gemini secure?
Gemini is the first exchange in the industry to pass the SOC 2 security standards, which demonstrates a high level of security compliance in the industry.
What cryptos are available on Gemini?
Gemini supports BTC, ETH, LTC, BCH, ZEC, LINK, OXT, DAI, BAT, GUSD.
What fiat currencies does Gemini support?
The only fiat currency supported by Gemini is USD. If you transfer funds from a foreign country via wire transfer, they will be converted to USD by an intermediary before they reach your account.
Is Gemini available worldwide?
Gemini is available in 50+ countries from North America, South America, Europe, Asia, Australia and Africa.
Does Gemini have a REST API?
Yes, Gemini offers multiple API options, which institutions and traders can use to access market data and trading services.
What is a Gemini dollar?
The Gemini Dollar is an ERC20 token built on the Ethereum network, and issued by a New York trust company.
Is Gemini wallet safe?
Yes. The majority of their digital assets are held in cold storage and the fiat funds are FDIC insured.