Disclaimer: this article includes affiliate links. When you make a purchase through one of our links, we may receive commissions.
In this post we are going to cover: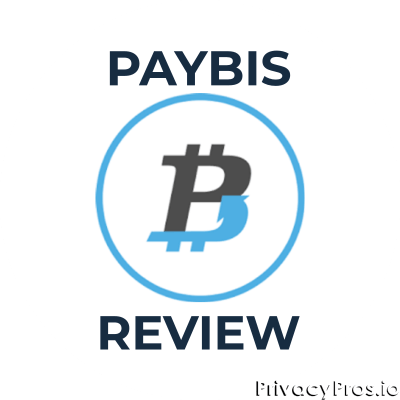 History of Paybis crypto exchange
Fees, limits and deposit times
Variety of Paybis payment methods
Paybis security
Plus more... Read on to learn everything you need to know about Paybis.
Paybis Exchange is a leading European cryptocurrencies trading platform that offers a lot of features and benefits. Find out more about this brand from this review.
What is Paybis Exchange?
Paybis is a bitcoin exchange platform based in the UK. It went live in 2014 with the primary focus to provide holistic cryptocurrency trading services and a seamless trading experience. Since establishment, the brand has grown from strength to strength and it is now available in over 180 countries.
Paybis supports an impressive range of cryptocurrencies, and its fee structure is clear and transparent. It supports 30 cryptocurrencies including popular names such as XRP, BTC, ETH, XLM, BNB and more. The annual trade volumes on the exchange exceed $170,000,000.
Key Attributes of Paybis
Has an Excellent (4.5 stars) rating on TrustPilot, with over 16,000 reviews.
Clean user interface makes buying and selling crypo easy
24/7 Support chat
Credit card, Neteller, Skrill, and bank transfers supported
No hidden fees
Supports over 180 countries
Creating and verifying your Paybis exchange account is fast and hassle free. The whole process, including the 5 minutes video verification, takes less than 15 minutes. Should you learn into a glitch when trading, Paybis has a knowledgeable team of customer support team, available 24/7 to answer your question.
You can buy altcoins using credit cards and e-wallets such as Neteller.
QUICK TIP: The best place to store coins after you buy is not on an exchange. You need to buy a hardware wallet like a Ledger or Trezor to store them yourself.
Pros and Cons of Paybis
Pros
Simple credit card purchases
Multi-lingual, 24/7 customer support
An easy to use and intuitive platform
Fast transactions and transparent fee structure
Non-custodial
Cons
High fees when you pay by a card
Does not support AUD
Few advanced trading features (this may be a plus for some)
Pros
Cons
Simple credit card purchases
High fees when you pay by a card
Multi-lingual, 24/7 customer support
Does not support AUD
An easy to use and intuitive platform
Few advanced trading features (this may be a plus for some)
Fast transactions and transparent fee structure
Paybis Exchange Background
The Paybis.com exchange story began in 2014 and has since spread its wings to the international market where it serves over 400,000 clients. It is managed by Paybis LTD., a brand registered in the UK, owned and managed by Arturs Markevics, Inokentijs Isers, and Konstantin Vasilenko.
The company is present and activate in most social media like Facebook and Twitter, with over 1K followers on each platform. An important aspect of its social media presence is the TrustPilot page, where the brand has over 5,000 glowing 5-star reviews.
Paybis seeks to be an easy and fast way for people to start buying cryptocurrencies.
Quick Compare
Is Paybis Exchange Safe?
Paybis LTD. is a legal company registered in the United Kingdom. The brand is registered with FinCen in the United States as a Money Service Business. It is also licensed to provide fiat/virtual currency exchange services in Estonia. They have put in place several security measures to make sure your account is secure.
Non-custodial Exchange
You need to have a separate wallet because this platform does not store the Cryptocurrencies you buy. This means that you must handle your own private keys and there is no way for your coins to be hacked on Paybis.
2-factor authentication
Paybis allows (and encourages) all users to utilize two-factor authentication to secure their accounts. This is sort of like a second password that changes every 30 seconds, so you need an app on your phone like google authenticator to access your accounts. Anyone who doesn't have your phone will not be able to gain access to your account.
Regulations Paybis Must Comply With:
The following are regulations that Paybis must comply with and may affect how much you are able to trade.
Anti-Money Laundering (AML) and Know Your Customer (KYC) Policies:
KYC policies help to curb illegal activities and ensure that every client undergoes a verification process when registering. AML policies aid to monitor all the transactions for any suspicious activities.
Verification Process:
You must complete a verification process when buying Cryptocurrencies with a credit card. That means providing your full names, address, proof of ID, and date of birth.
Paybis Exchange Services
Paybis provides services that are crucial for online investors or entrepreneurs and businesses. It classifies its services into two: Private and Business.
Private Exchange Service
You can convert a currency to another form on this platform. That enables you to convert fiat currencies such as Euro or Dollar to E-currencies like Cryptocurrency, Neteller, or Perfect Money.
Business Liquidity Service
The brand also provides liquidity services for:
Affiliate programs
Banks
E-money companies
FinTech
Gaming industry
Payment processors
Trading platforms
Supported Payment Methods and Fees
Paybis supports a variety of payment methods that attract different fees.
Note: The fees might vary from time to time.
Credit/debit cards attract a 5% + 5% + 0.1 USD fee
Skrill has a 3.54% + 6.95% + 0.1 USD fee
Neteller comes with a 3.54% + 5.95% + 0.1 USD fee
Payeer attracts a 4.95% + 0.1 USD fee
Advanced Cash comes with a 3.95% + 0.1 USD fee
Bank transfer EUR (SEPA) has a 1 EUR + 1.5% + 0.09 EUR fee
Bank transfer USD (wire) attracts a 3% + 0.1 USD fee
Types of Fees
You need to pay at most three types of fees when buying Cryptocurrencies, which are:
Credit/Debit Card Fees
The fee charged by the payment service provider you use to make your deposit. You only pay this fee if you use a credit or debit card.
Paybis fee:
The fee taken by Paybis for offering the service.
Bitcoin Network Fee:
The fee charged by the blockchain to confirm your transaction. Paybis has no control over this and
Withdrawal Fees
You should verify the withdrawal fee when making the deposit, but they often come as follows:
Credit/debit card fee is about 3.8% + 2 USD
Skrill fee is 1%
Neteller fee is 3.95% + 2%
Payeer fee is 0.45% + 1%
Advanced cash fee is 3.95%
EUR bank transfer (SEPA) is 1.5% + 1 EUR
EUR bank transfer (wire) is 1.5% + 45 EUR
Supported Countries
Paybis service is available in over 180 countries. You need to visit the Paybis.com list of countries not eligible for card payment and restricted ones to know if you can use this service.
If you live in one of the following countries, then you are not elgible to buy and sell coins on Paybis:
Albania, Bahamas, Barbados, Botswana, Cambodia, Ghana, Iceland, Iran, Jamaica, North Korea, Mauritius, Mongolia, Myanmar, Nicaragua, Pakistan, Panama, Syria, Uganda, Yemen, Zimbabe, Afghanistan, Cuba, Iraq, Kyrgystan, Lebanon, and Sudan
All residents of countries not listed above are eligible to buy and sell coins on paybis.
Prohibited US States
If you live in one of the following US States, you are not elgible to buy and sell coins on Paybis:
New York (NY), New Mexico (NM), Washington (WA), Hawaii (HI), Alabama (AL), Vermont (VT), Alaska (AK), and Nevada (NV)
All residents of US states not listed above are eligible to buy and sell coins on paybis.
Supported Coins
You can buy 9 different cryptocurrencies through Paybis. They include:
Binance Coin (BNB)
Bitcoin (BTC)
Bitcoin Cash (BCH)
Ethereum (ETH)
Litecoin (LTC)
Neo (NEO)
Ripple (XRP)
Stellar Lumens (XLM)
Tron (TRX)
Limits and Liquidity
Cryptocurrencies experts advise investors to spend on these currencies as much as they are willing or can afford to lose. These currencies have an equal chance of decreasing or increasing in value due to their high volatility.
You can purchase bitcoin worth $70 to $20,000 per day, with a limit of $50,000 per month (that is for all currencies in the equivalent form). The speed of converting Cryptocurrencies to real money depends on the method you use to withdraw and can take from a few hours to several days.
Deposit Time
You can purchase cryptocurrencies on Paybis Exchange with debit or credit cards. Any deposit you make is processed within 15 minutes or less.
The average client's verification time is five minutes, and it takes about 10 minutes to get your coins. You should submit quality documents to enjoy fast verification of about three minutes.
However, if you pay via bank transfer, the transaction can take about five days to get completed.
How Fast Does Paybis Exchange Send Your Coins?
The time it would take for you to receive your coins depends on the method you use to deposit or make the purchase.
Credit/Debit Card Payment
The card option is available to most clients globally. You need to submit a photo of your ID when making payment to enjoy a fast verification process of about three minutes.
It then takes 10 minutes for the process to get completed. That means you can receive your coins within 13 minutes, no matter where you are.
Bank Transfer
The platform accepts bank transfers in EUR and USD currencies. Any transfer in EUR should be a SEPA payment, while all deposits in USD should be through a wire.
SEPA payment is available to all clients with a EUR bank account in the countries we listed above, except the USA. It can take between 1-5 days before the transaction is verified. That means you can receive your coins within six days.
Customer Support
Paybis prides itself on having an effective support team that you can reach through various methods. Its best platform is the TrustPilot, where the team is active and answers all questions that you might have and joins the discussion.
You can chat with the team via Live Chat and expect a response within 15 seconds. Live support is only available in Russian, Latvian, and English.
The team is also available via Skype and telephone (for the UK and US users). There are several email addresses that you can use to communicate with Paybis' team, which are:
business@paybis.com for business offer
webmaster@paybis.com for referral program inquiries
Security@paybis.com for bug bounty program or security
pr@paybis.com for public relationship department
blog@paybis.com for blog related matters
The site is accessible in English, French, German, Italian, and Portuguese languages.
Rating: 8.25/10
Paybis exchange enables you to buy and sell 9 different cryptocurrencies, including NEO, Ripple, Litecoin, Bitcoin, Ethereum, and Bitcoin Cash. It provides a wide variety of banking options such as bank transfer, Skrill, and credit/debit cards.
While the fees can be a little high, its wide support for many countries along with the easy to use interface makes Paybis a great option for newcomers looking to buy their first coins. We love that Paybis is not custodial and that they allow you to secure your account using two-factor authentication.
FAQ
Is Paybis FDIC insured?
Paybis is not FDIC insured as cryptocurrency markets are not under FDIC protection.
How do I get my money out of Paybis?
Here are the steps that you should follow when cashing out of Paybis: verify your bank account, verify your identity, and instruct Paybis to send you your coins
How Long Does it Take to Withdraw From Paybis?
Although it takes only a few minutes for you to withdrawal from Paybis, your bank can take up to five days before it can complete the transaction.
Should I Keep My Coins on Paybis?
No. The platform does not provide you with a wallet because it can be risky. You need to create your wallet to start trading.
Where is Paybis Located?
Paybis is located in the United Kingdom
What Is Paybis Simplex?
It is a method of buying bitcoin cash with credit or debit cards using the Simplex. Simplex is a crypto/FinTech company that provides secure payment solutions.