Disclaimer: this article includes affiliate links. When you make a purchase through one of our links, we may receive commissions.
In this post we are going to cover: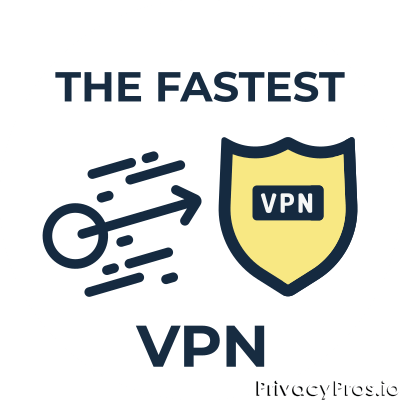 How to stay secure while browsing sites
The fastest VPNs
Speed tests and their results
Plus more... Read on to learn everything you need to know about the fastest VPN.
Wanting to surf the net with minimal risks? Want to get access to content not available in your location? Want to stay secure while browsing sites? You want this without compromises on connectivity and speed? Well, the answer is simple, use a VPN service.
But which one? In the sea of possibilities, there is no one-size-fits-all. Many VPN providers claim that they have the fastest VPN. I've done some detailed research on this topic and here I bring you a list of the overall fastest VPN services.
Quick Info
Fastest VPN's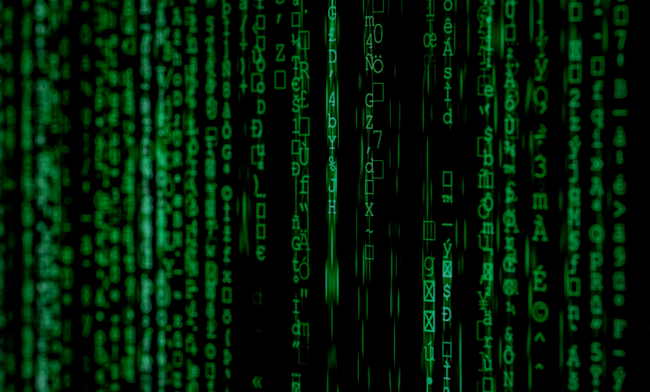 There is no such thing as a single "fastest VPN service". The speed of the connection depends on plenty of factors. The location is a primary factor. Next is what you use it for like streaming, surfing, download, or online gaming. The security protocols, the browser, and a lot more influence the speed.
Before I share the list and tests I used to determine the winner, here is a general overview of VPN basics.
What is a VPN?
VPN stands for a Virtual Private Network. This service extends the privacy settings of a private network. It enables user traffic that goes through a public network to be treated as being a part of the private network.
VPN technology started as a way for corporations to have a secure connection to all their branches. But it spread and is the preferred connectivity for the many advantages it offers. The main aspect a VPN offers is the encryption of the traffic, as is the security and functionality.
All these traits come at a cost, and this cost is the speed of the connection. Still, not all VPN services are the same when it comes to the speeds and services they offer. That is why I've devised a test to find out what is the fastest VPN.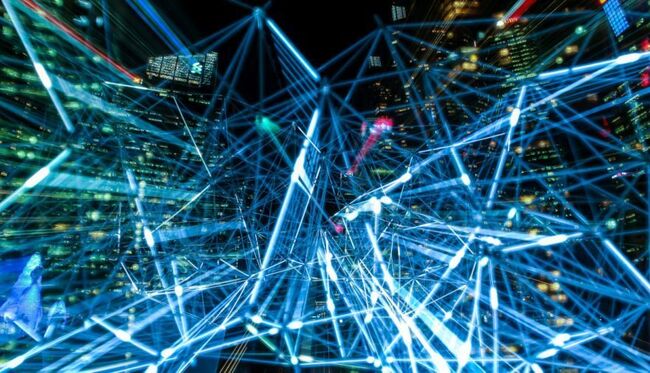 Top-rated VPN services
Here I will give you a little background on my selections for a top contender.
NordVPN
Founded on the Nordic principles of confidence, trust, and innovation, NordVPN is an excellent VPN service. The services and features have user security in mind. This VPN has 5542 servers in 59 countries, and it has fast service and high regard for user privacy.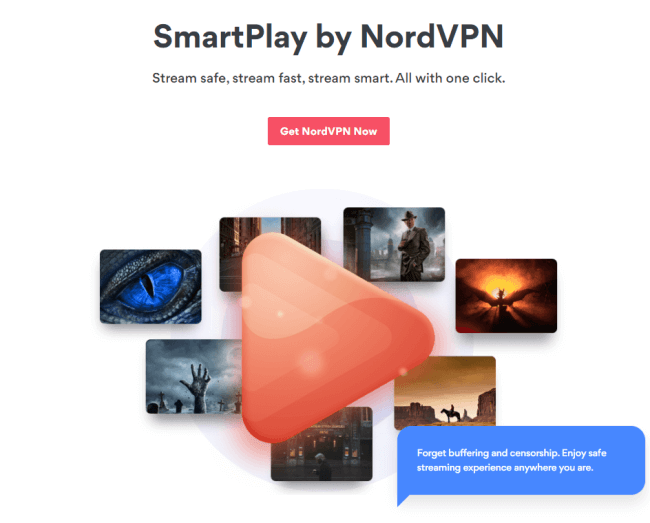 To enable its users to get access to better services NordVPN has some specific features like their SmartPlay feature. This enables the users a way around the usual geoblocks set up by many websites and online services.
It is available on all platforms and smart TV systems for increased protection. a single subscription can connect up to six devices. To aid the clients, NordVPN has excellent 24/7 live chat support. NordVPN is great for unblocking geo-blocked content. Plus the access to online streaming services like Netflix, HBO, BBC iPlayer, Hulu, and more.
ExpressVPN
This VPN service is among the best in the business. It is famous for its good features and security protocols and offers fast services. ExpressVPN has a network with 3000+ servers in 94 countries. They are also known for their impeccable customer service available 24/7. One subscription can connect up to five devices.
ExpressVPN allows its users to get access to the fastest download speeds with several options. The first thing you need to run a Speed Test that is available in the ExpressVPN app and connect to the first server location on the list which will give you the fastest speeds available.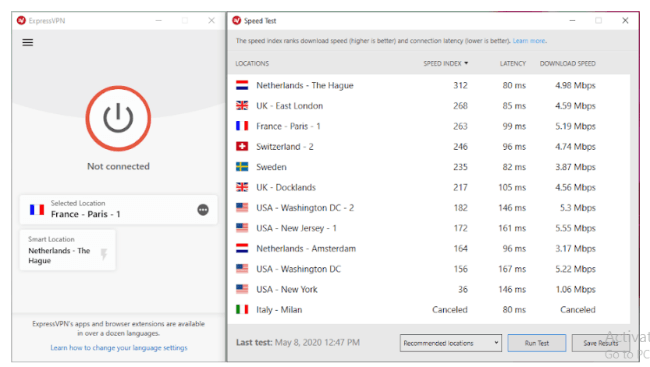 This way you get to use the Smart Location feature which enables you to use the optimal server per your location. All you need to do is select a VPN server that is closest to you. It does not necessarily need to in the same country as you, as often this is not the deciding factor.
To serve its customers, ExpressVPN has apps for all platforms, smart TV systems, and plenty of Wi-Fi routers. It is one of the best for accessing geo-blocked features and online streaming services like Netflix, Hulu, BBC iPlayer, ESPN, and HBO.
Surfshark
When it comes to a fast VPN connection Surfshark provides a fast, reliable connection. It does not matter that it has a smaller server network than the others on this list. It has 1700+ servers in 63+ locations and has excellent payment plans.
There are native apps for all the platforms and these have a simple user interface which is very beginner-friendly. Surfshark is a good choice for a VPN for unblocking geo-blocked services. It supports access to online streaming services like HBO, Netflix, Hulu, and others. The great thing about Surfshark is that it can be put on an unlimited amount of devices with one subscription and has 24/7 live support
ProtonVPN
ProtonVPN is not as famous as the other VPNs on this list, but after testing, it earned its place on this list. With a network of about 800 servers in 50 countries, one would expect ProtonVPN to have slower speeds. Still, they offer fast speeds and reliable, secure connections.
This VPN is also good for getting access to geo-blocked content. It is good for watching online streaming services like Netflix, Hulu, Amazon, and more. It has native apps for all the major platforms and a single subscription can be used across five devices.
VPN speed tests
For this analysis, I've taken four of the most popular VPN services online today and tested their performance. These were tested as objectively as possible several times within 24 hours. To do the speed test, I used each of these VPNs and measured the download speeds.
I did not include ping time. I'm based in Europe and the ping time will be slower when connecting to a faraway server. But this is not at all a measure for the download speeds provided by the VPN. However, if you are looking to use the VPN for online gaming, ping time is an important feature.
For this application, I recommend you connect to a secure server nearest to your location. I also suggest that you stay away from using so-called "speed booster apps". These are most often scam apps that collect your data and negate the whole purpose of using a VPN service.
Since I'm unable to test the speed of every server of each VPN to determine truly average speed, I made a round-up test. For this test, I used Windows 10 and a Chrome browser and ran the Ookla speed test as a most universal speed test.
I connected to a Netherlands-based server through all these VPNs and ran the speed test three times a day. Once at noon, at 8 PM, and midnight. Considering that my ISP is a little stingy with the speeds, the average speed of my connection without a VPN goes up to 7Mbps at best. After collecting and compiling all the data, here are the speed test results.
As expected, at noon all the VPNs showed good speeds.
NordVPN: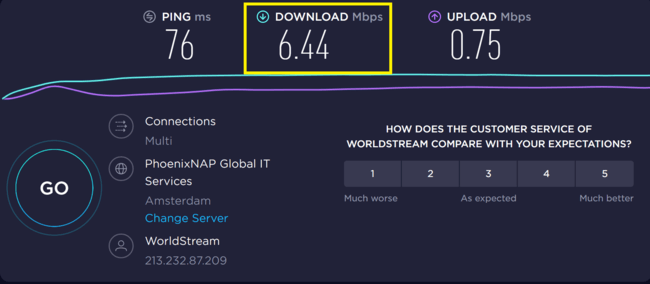 ExpressVPN: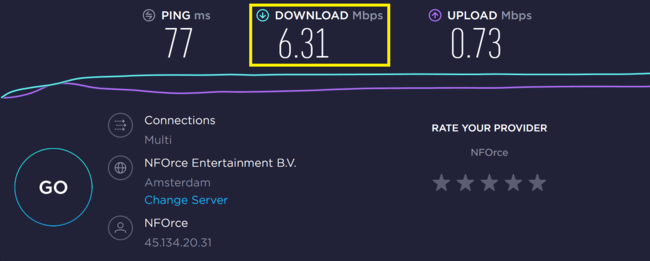 Surfshark: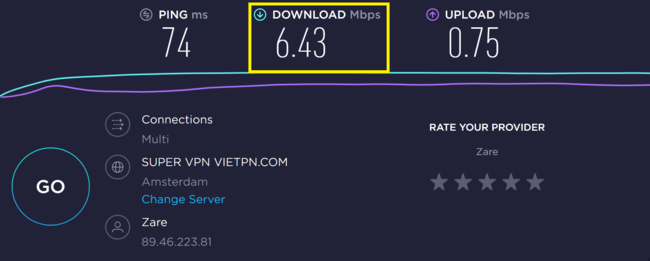 ProtonVPN: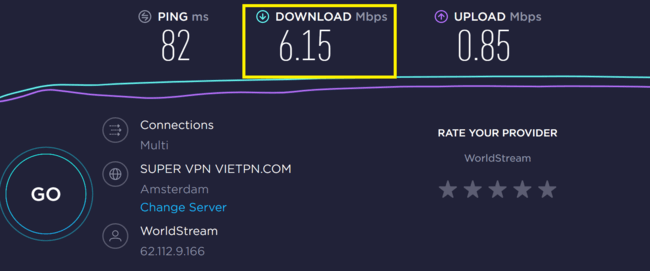 The 8 PM test showed significant differences in speeds, as expected of the higher user volume.
NordVPN: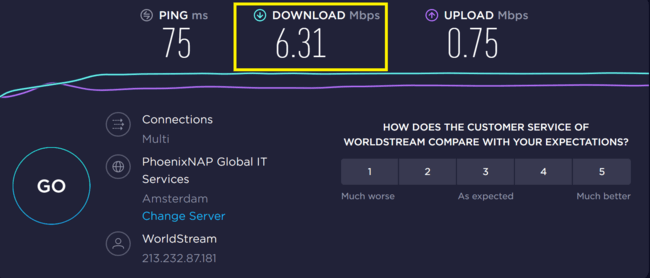 ExpressVPN: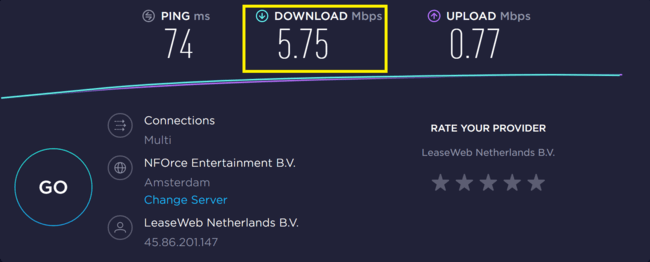 Surfshark: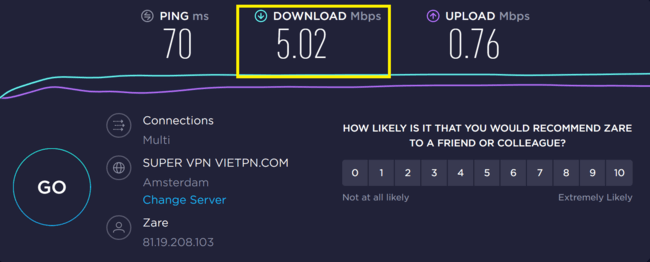 ProtonVPN: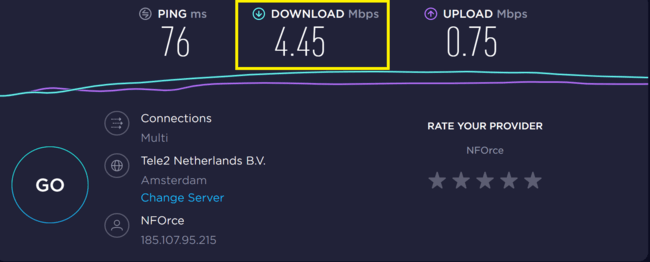 The midnight test showed little slower speeds on some of the contestants. As expected, most people tend to use their VPN connection for late-night surfing.
NordVPN: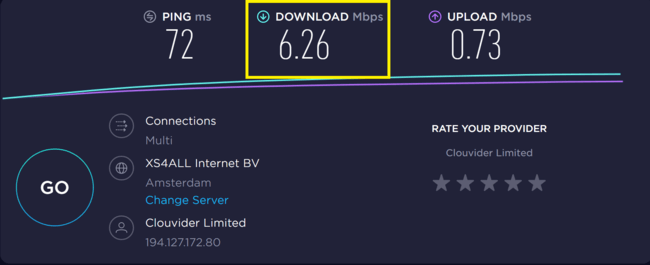 ExpressVPN: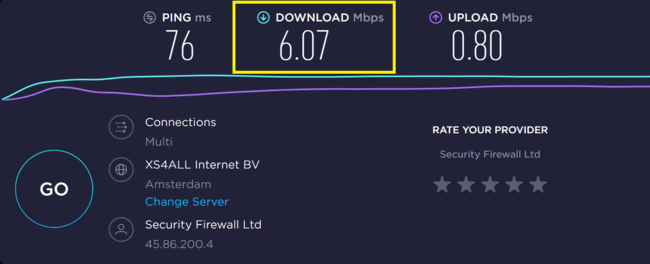 Surfshark: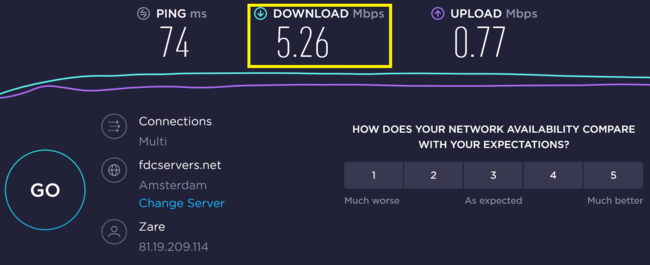 ProtonVPN: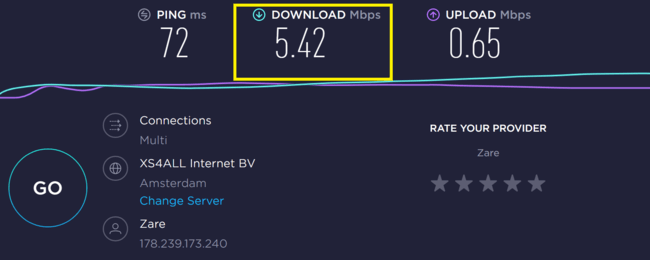 The results!
I only used the download speed as a reference point, circled in yellow on the screenshots. Per the average daily speeds based on the speed tests, NordVPN is a winner with an average speed of 6.33Mbps. My preferred choice for a fast, reliable VPN is NordVPN which won across all the speed tests I did.
The first runner-up is ExpressVPN with an average daily speed of 6.04Mbps. This is an excellent VPN service with all the security and anonymity one can expect from a VPN service.
Third-place goes to Surfshark service with an average speed of 5.57Mbps. This is the most budget-friendly VPN of all four on this list.
The fourth VPN tested here, ProtonVPN showed good average daily speeds of 5.34Mbps. Still, it showed the greatest differences between the test times.