In this post we are going to cover: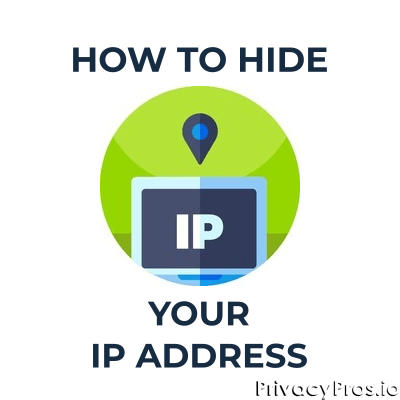 Explain VPNs
Explain Tor
Let you know the Pros and Cons of each
Talk about how to set up a VPN and TOR
Show you how you can use both at the same time - VPN over Tor
Plus more... Read on to learn everything you need to know about VPNs and Tor. You'll know which is the best way for you to hide your IP address depending on your unique situation.
Introduction
In its early years, the internet functioned as a global, neutral, and universal network.
It didn't matter where a user was located or what internet service provider (ISP) he employed.
Everyone experienced the same web pages without any kind of arbitrary restrictions.
However, governments and transnational corporations have eroded the internet's neutrality and freedom.
Today, the way you experience the network depends on your ISP and jurisdiction.
Why Hide Your IP Address?
Since the USA repealed net neutrality, certain websites load slower or get filtered. It all depends on the policy and interests of your internet service provider.
Much of what you see on the internet is a result of your geographical location.
Some examples:
If you're in China, you are behind the Great Firewall. The only way to get unfiltered news from Western media is to hide your IP address.
In Cuba, you only have access to web pages curated by the government.
In Venezuela, the government regularly bans social media content.
Journalists in Russia self censor their content to avoid imprisonment.
All these are bad news for access to free information and free speech. Therefore, hiding your IP address is necessary to protect your fundamental human rights.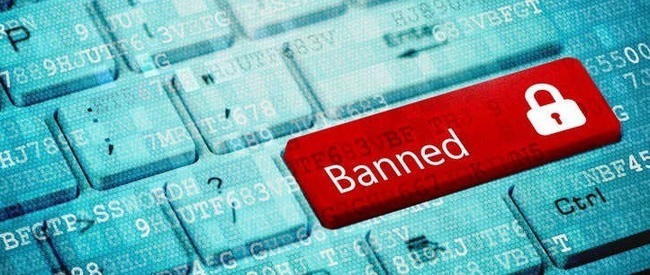 There are other reasons to hide you IP address, though.
Sometimes your adversary is an internet company which arbitrarily curates what you can and cannot see.
Netflix has exclusive series and films that are only available in certain countries. Sometimes subtitles or dubs in your native language also have limited availability. But if Netflix believes you are in another location, they will unlock this content.
There's also the matter of privacy.
ISPs in many countries store your browsing history and have the right to sell it to the highest bidder. Many of the online retailers you shop at are collecting your information as well.
If you don't want your data sold, it's up to you to prevent your ISP from getting your data in the first place.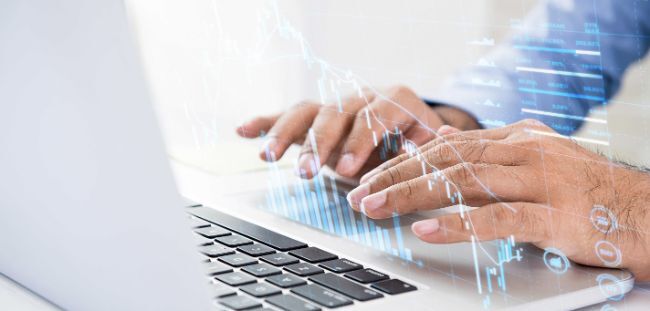 At the end of the day, we want to hide our identity and activity AND gain access to restricted content. To achieve that, we must use a VPN or a Tor connection.
How to Hide Your IP Address on Mac and Windows 10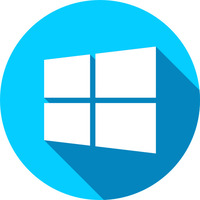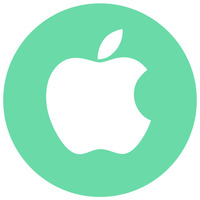 There are two popular ways to hide your IP address on MacOS and Windows 10. The first is to use a Virtual Private Network (VPN), while the second is to use The Onion Router (Tor). As you'll find out later in the article, they are not mutually exclusive.
VPNs allow you to access the internet through a third party general purpose server. This server encrypts your data and mixes it with other users' data for increased privacy.
Because it's hard to tell which user generated what data, any participant can deny the data belongs to them.
Tor is a peer to peer network, like Napster. When you access the Tor network, you connect to a minimum of three network peers (known as 'nodes').
These nodes then route your internet access for military grade privacy and security.
Thankfully, both VPN services and Tor browsers are widely available on both Mac OS and Windows 10.
Hide Your IP Address Using a VPN
There are many VPNs to choose from – hundreds actually. Some are better than others, and good advertising doesn't necessarily equal quality. But with VPNs, you usually get what you pay for. That means free VPNs are rarely worth using and they won't be recommended in this article.
So which are the best VPNs? Below you will find the features you should look for in a VPN. Then you will get top picks over a range of prices to help you decide which VPN is best for you.
What to Look For In a VPN
Number of Servers and Countries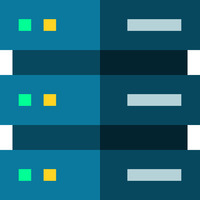 How many servers does the VPN have available? This is important because you are sharing these servers with other users. If too many users simultaneously connect to the same server, your speed could be affected. Apart from total number of servers, their global spread is equally important. The more countries and jurisdictions you get, the better.
Speed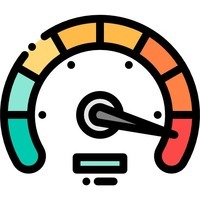 How fast are upload and download speeds? In some cases, using a VPN will make your browsing experience slower. This is true of even the best VPNs.
That's because when you use a VPN, the content you are looking for must go somewhere else before it goes to you. And if you are trying to stream or torrent video while using the VPN, download speeds will be very important.
Privacy Record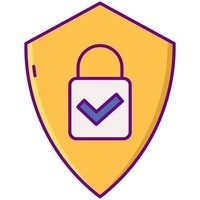 Does the VPN have a history of leaking data or making false claims about the privacy they offer? If a VPN is not transparent about past breaches or how it protects your privacy, how can you be sure it is working? It's important to know that the service does what it promises to offer.
Payment Options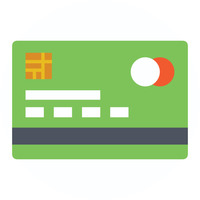 What different options do I have to pay for the VPN? This is particularly important when you don't want anyone to know you purchased the VPN. In this case, having the option to pay in Bitcoin is very desirable.
Value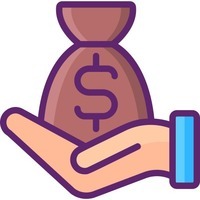 Are you getting lots of value for what you are paying? This doesn't mean "find the cheapest VPN there is." Cheap or free VPNs are often among the lowest value options on the market. Consider all the features listed above and compare them to the price. That's the easiest way to determine if the VPN is a good value.
Our VPN Top Picks
The following VPN services are all available for both Mac and Windows. Some of them even support Linux distributions, mobile phones, and gaming consoles.
PureVPN: Best VPN for Game Consoles

PureVPN is top notch and very affordable. It costs only $3.33/month for a two-year plan and offers other options as well.
It comes with the promise of decent speed, over 2,000 servers spread across 140 countries, and outstanding compatibility. This means that you can switch between 300,000 different IP addresses whenever you wish.
And if you want to extend the privacy and security to your iPhone and PlayStation 4, you can get dedicated apps for those as well.
There are some documented downsides, though.
For instance, we noticed slow speeds on several servers. Also, there is some minimal network logs kept, so it is hard to say their "Zero Logging" policy is totally accurate.
Here is an illustration from PureVPN about how they handle logs.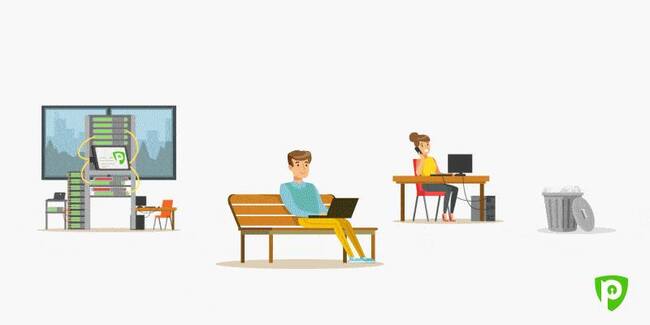 This means that DNS or IP leaks might occur each time you connect to PureVPN servers. And if this is the case, then security-sensitive operations are not recommended.
Nonetheless, PureVPN is great for the affordable price point and extended compatibility.
Furthermore, it's interesting to see that you can pay for the service with Bitcoin, Litecoin, and Ether. Paying online without a credit card makes a difference for your privacy.
As a company, PureVPN has its headquarters in Hong Kong. This can be an advantage for the Chinese internet users who wish to bypass the Great Firewall.
Yet it's unclear to which extent PureVPN is willing to give in to the Chinese government, especially in the aftermath of the Hong Kong protests.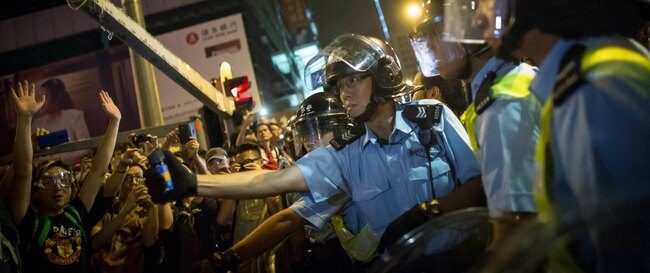 In the long term, the jurisdiction could be an issue. This doesn't mean that PureVPN can't move if needed,though.
PureVPN is great for streaming and everyday use. Its strongest point is the extended cross-device compatibility. But if you want faster speeds or greater security, you should take a look at Surfshark and Express.
Price
Servers/Countries
Speed
Privacy
$2.88
2000 / 140
Average
Average
NordVPN: Best VPN for Multiple Connections

Nord is a very strong contender when choosing a VPN.
Of all the VPNs reviewed in this article, Nord offers the greatest variety of connections. It has over 5660 servers spread across 59 countries, which means you can use lots of different IPs.
This helps you reach better speeds while switching between dozens of servers in each country. Like Surfshark, Nord also includes a double VPN feature. By using it, your connection gets routed through two different servers at the same time.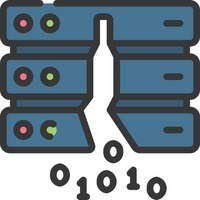 The dual-country setup offers great privacy and security.
However, there are some problems. In March 2018, some private keys belonging to a server in a Nord VPN server in Finland were leaked.
But this information didn't become public until the fall of 2019.
It is estimated that this breach affected only 50 to 200 NordVPN users, but this was enough to harm the service's reputation.
Outside of this unfortunate mishap,Nord has a great record.
It still offers one of the fastest and most user-friendly VPN services on the market.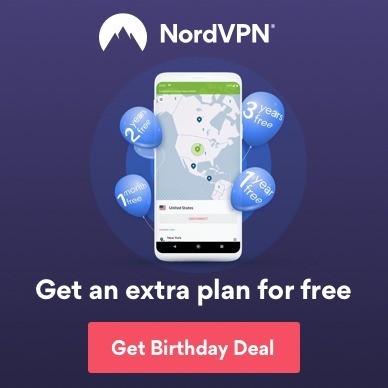 Nord can bypass the Chinese firewall, doesn't store user logs, and unblocks Netflix.
It also enables quick torrent downloads for those who need to transfer data fast. And its Panama jurisdiction allows for uncompromising privacy protection.
In spite of its documented issues, NordVPN is still one of the premium VPN services. For about$3.49/month, you get lots of servers, advanced features, and excellent speed.
It's also worth noting that you can buy a NordVPN subscription with BTC, ETH, and XRP. If you don't want the company to store your credit card data, then this is the best and most private way to pay.
Company Name
Price
Servers/Countries
Speed
Privacy
$3.49
5660 / 59
Fast
Good
Surfshark VPN: Best Value VPN

Surfshark VPN is a bit more expensive than Pure. Yet it's faster and has a better record for security.
The offshore jurisdiction also guarantees more sovereignty, and thus better privacy for you. To protect your identity, you can buy your Surfshark subscription with BTC, ETH, and XRP.
Surfshark's Achilles heel is its more limited connectivity. In comparison with PureVPN, you can use fewer IP addresses. Surfshark allows you to connect to "only" 1040+ servers in 61+ countries.
Also, to date, we have not found any speed issues or security vulnerabilities. In spite of its smaller scale of operations, Surfshark is a more premium, top 3 VPN service.
Surfshark is available on the most popular browsers, mobile devices, and operating systems. You can get it on Chrome, Firefox, Android, iOS, macOS, Windows, Linux.
Unlike PureVPN, it doesn't have a native app for your video game consoles.
Yet it compensates with a SmartDNS feature that works across many platforms.
SmartDNS doesn't function like the VPN itself, but still offers greater privacy.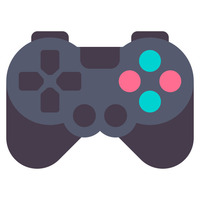 Surfshark is great for both bypassing the Chinese firewall and unlocking Netflix. It's fast, reliable, and has a clean security record.
Part of this is due to its British Virgin Islands jurisdiction. Operating in an offshore country guarantees a more privacy-friendly legislative framework.
Company Name
Price
Servers/Countries
Speed
Privacy
$1.99
1040 / 61
Fast
Good
ExpressVPN: Best VPN Over All

Of all the services presented in this article, ExpressVPN is the most robust and time-tested.
It's been around since 2009, and has maintained a clean record.
The test of time is the best indicator of robustness, and ExpressVPN has never had major issues. As far as privacy and security go, this is the best news you can get.
The service also has an exemplary policy to not store user data, and they have proven this under pressure.
After the assassination of Russian ambassador to Turkey, Andrei Karlov, one of ExpressVPN's servers was seized.
Turkish officials thought they would find data from the assassin's social media and email accounts. Yet in spite of law enforcement's expectations, the server contained no records.
ExpressVPN's claim to include no back doors and keep no logs proved to be true.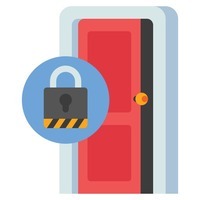 Also, the Chinese government consideredExpressVPN to be a threat to their firewall.
Their officials have pressured Apple toremove the app(along with other VPN services) from the App Store.
ExpressVPN reacted by publishing a blog post to reaffirm the company's commitment to free and open internet.

These events have only strengthened ExpressVPN's reputation in the field. They also positioned the service in a spot where it leads by example.
But the excellent record and proven history of good practice come with a price.
The monthly subscription is $6.87 for a 15 month commitment.
This makes ExpressVPN the most expensive service in this article. And if you want to pay for only one month, prepare to transfer $13.33.
It's more expensive than NordVPN ($11.51), Surfshark ($11.95), and PureVPN ($10.95).
ExpressVPN allows you to access more than 3000 servers in 160 locations and 94 countries.
The server count is not as impressive as NordVPN's, but the geographic distribution is more generous.
More countries and jurisdictions are better for privacy.
They allow you to unlock a greater amount of Netflix content and circumvent governmental censorship. In comparison, hundreds of servers in one country are easier to block or shut down.
Due to the known issues of regular chart topper NordVPN, ExpressVPN is the new king. It works best for privacy protection, has a great record, and gets the job done with streaming.
The folks behind ExpressVPN also seem to be Bitcoin maximalists. On their website, the only cryptocurrency that they accept is Bitcoin.
And this is great news for your privacy too, as you don't share credit card or PayPal credentials.
Price
Servers/Countries
Speed
Privacy
$6.65
3000 / 160
Fastest
Amazing
Compare Top VPNs
Compare all of our VPN top picks and choose which one is right for you. Remember to ask yourself why you need your VPN. If you want to stream on multiple devices, you may want to choose a different VPN than you would if privacy is your top priority.
Comparison Table
Company Name
Price
Servers/Countries
Speed
Privacy
$6.65
3000 / 160
Fastest
Amazing
$2.88
2000 / 140
Average
Average
$1.99
1040 / 61
Fast
Good
$3.49
5660 / 59
Fast
Good
Hide Your IP Address Using Tor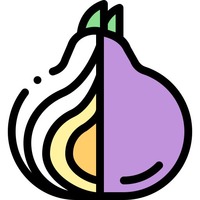 What is Tor?
The Onion Router (Tor) is a free and open source software protocol. It enables anonymous communication between internet users.
By using the so called onion routing, Tor makes use of a worldwide network of over 6,000 relay nodes. It's called an "onion" because it comes in many layers that cover and protect the core.
These nodes can generate countless combinations of random access paths.
For example, let's say that Alice wants to visit Amazon without revealing her IP address. To increase her privacy, she will run the Tor browser.
This way, her connection gets relayed through multiple routing nodes.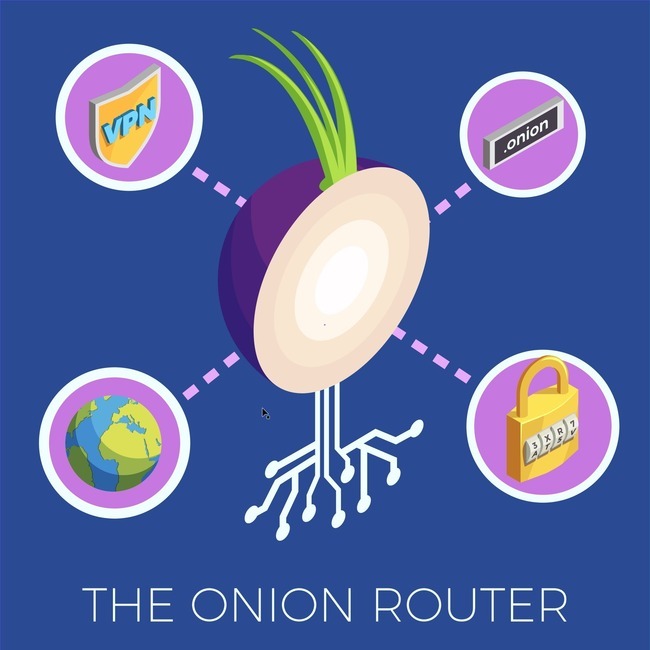 The Tor network encrypts the data and transforms it into a packet wrapper.
This enables a relaying privacy which places unknown intermediaries between Alice and Amazon. When nodes encrypt and forward Alice's data, they don't know much.
All a relaying node can see is what the previous peer sent and the next destination of the data.
Also, the path of choice is completely random. This means that any of the 6000+ relay nodes can receive the access data, encrypt it, and pass it along.
There is an un-encrypted part of the Tor setup, though. It's found in the communication between the last relaying node and the data receiver.
In our example, Amazon will be able to see information about the exit node.This means that identifying Alice involves route path backtracking and step-by-step data decryption.
The Tor de-anonymization process is not impossible, but definitely challenging and resource-intensive.
Nonetheless, the most private Tor communications take place between Tor users.
If someone who doesn't use encryption interacts with a Tor user, then part of the anonymity is gone. Hackers will just have to extract or social engineer data from the unprotected party.
Also, Tor's privacy and anonymity are not perfect.
For example, Europol has been able to take down dark market websites in 2014. This was part of their initiative to crack down on illicit online activities.
Yet only because some criminals use Tor doesn't mean that the network only exists for them. Investigation journalists, diplomats, law enforcement officials, and generally vulnerable people all need Tor.
The privacy protocol allows internet users to communicate in a safer environment. And often times, Tor strengthens law enforcement and human rights protection.
Likewise, the Tor browser is an excellent way of repelling trackers, ads, and malware.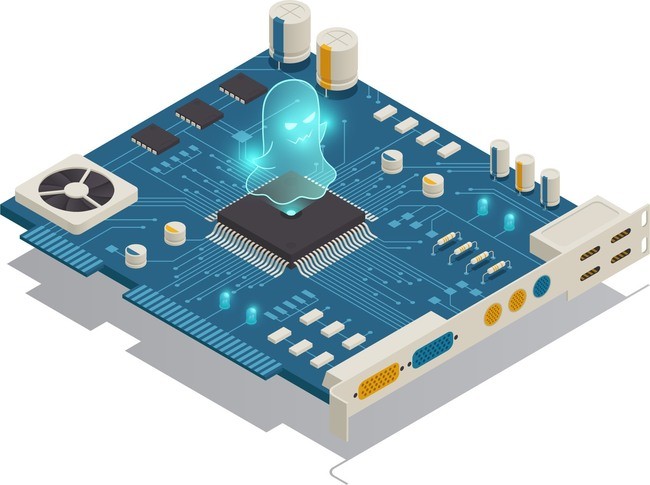 It protects your rights on the internet in a practical way. Just like you pull the drapes and close doors when you need more privacy, you should also use Tor.
Now here's the tricky question: where does the Tor project get its money? Non-profits and open source software projects usually struggle with financing.
Yet most of the money for Tor comes from the US Government. Three main institutions are involved. First of all, there's the US State Department. Then there's the Broadcasting Board of Governors. And last but not least, we have the National Science Foundation.
The US government's involvement is no surprise, though.
The concept of onion routing dates back to a 1990's US Naval Research Laboratory project. In the beginning, Tor enabled a private communication channel for governmental agencies.
As time went by, the tools were open sourced to promote human rights worldwide.
This may seem like an irrational expense by the US Government. But it actually serves their agenda of universal democratization and human rights.
Most authoritarian and totalitarian governments are hostile to the USA's foreign policy. Sometimes they also happen to threaten American assets.
So for protection purposes, useful privacy tools are necessary to local freedom fighters. In their situation, privacy is a matter of life and death. Thus, the human rights benefits of Tor outweighs the otherwise small scale criminal activities.
Yet, you should always be aware that the NSA might be able to decrypt Tor communications. So if you want to hide from the US intelligence agencies, you're better off not using Tor (or the internet) at all.
Is Tor a VPN?
Now this is the kind of question that sounds stupid at first, but gets more complex as you think about it.
In hindsight, both VPN services and Tor conceal your IP address.
They encrypt your data, and then forward it to another party that won't know who you are. This makes them useful privacy tools.
But the main differentiator between Tor and a VPN is randomness.
A VPN service will only allow you to connect to a limited number of known servers. With some logging information, they will know how, when, and where you connect.
This is why it's important to choose your VPN with precaution.
In contrast, Tor is completely random. Every new tab in your browser will generate a new relaying path.
Each time you want to get a new identity, you click the corresponding button. And whenever you connect, it's very difficult to backtrack on the path.
With three random relaying nodes between you and the destination, you have a lot more privacy. While you can set up your VPN service to route through many nodes like Tor, it will still lack the randomness.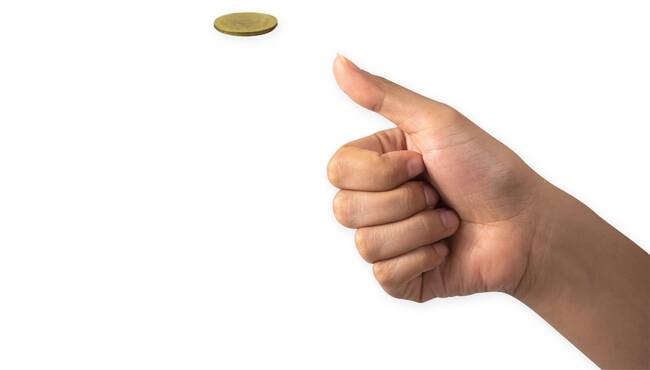 It's also an issue of anonymity: VPN users register with email address and payment info. In the case of Tor, you download a free software and run it without signing up to anything.
The distinction exists even in the name of the anonymity services. Tor is open source and a collective effort of freedom lovers who run relaying nodes. Like in the case of Bitcoin, anyone can volunteer to run a node.
But the "P" in VPN stands for private. The network to which you connect belongs to somebody and follows a set of rules.
You can't join the Virtual Private Network with your own server. This would require registration, which leads to a loss of anonymity by default.
In conclusion, Tor is not a VPN because it's a public network. Much like Bitcoin, Tor is open source and permissionless.
To some extent, the anonymity protocol can also be censorship-resistant. Tor grants you the liberty to run your own node, randomly access other people's routing hardware, and encrypt the data at every step.
You don't have to trust in a company, but in an open source protocol. And most importantly, Tor has no monetary cost.
Advantages of Using Tor
First of all, Tor is an excellent privacy tool. Through it, the data you send gets encrypted and routed by random anonymous nodes. In this sense, Tor is one of the most private ways of experiencing the public and open web.
Another advantage of the Tor protocol is the ability to browse the deep web. This is the hidden part of the internet, that only those who know the exact address can access.
Think of the internet as a city. With your regular citizenship, you can only go in public places and visit your own property. But if you know the right address and have an invitation, you can visit other people's property.
Tor is an invitation to the deep web – or other people's homes. It allows you to better understand how the internet works and expand your worldview.
The deep web isn't exactly the mythical place which enables free markets for guns and drugs. Often times,the media distorts reality for sensationalism.
Most use cases are either governmental or human rights-related. On the deep web, government officials can communicate with other departments or embassies.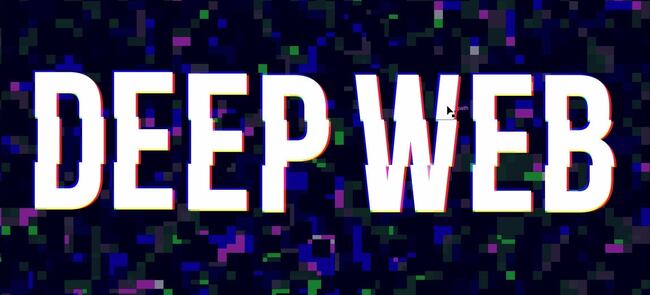 Also, people living under authoritarian regimes can communicate with privacy. This helps investigation journalists from the free world report on events.
In exchange, dissidents can also receive precious information about what's happening abroad.
For the average internet user from the free world, Tor provides anti-corporate privacy. If you hate how Google, Amazon, Facebook, and Microsoft track you across websites, then Tor is an off switch.
The open privacy protocol helps you opt out from surveillance capitalism.
And there is a lot of value in individual privacy. Let's say that a close friend has cancer and you search for books on treatments.
If you browse without privacy on Amazon and you're logged into your account, your data gets stored. In exchange, Amazon may sell your search data to interested third parties.
And who might want data about people looking at books on cancer? Insurance companies! In the future, your insurance premium might get increased because of your searches.
There is nothing illegal or shameful in searching certain items on the internet. But some third parties might interpret your browsing history in a different context.
This context can damage your reputation, your finances, and even your professional life. And thus, it is better to run Tor and stop worrying about corporate surveillance.
Disadvantages of Using Tor
There are three disadvantages of using Tor – and if you're not chased by the CIA, then there are only two.
The biggest of issues is about internet connection speed. Having your data encrypted and relayed will decrease your upload and download speed. Tor increases page loading times.
In some situations, it may even limit displayed content (such as ads and JavaScript).
This is why you should adjust the Tor settings according to your privacy needs. At the highest setting, you won't be able to see any JavaScript, while images and fonts change their look.
This is the greatest amount of privacy and security against tracking that you can get.
But if you lower the threshold, you can experience the same web visuals as with any other browser. There is a trade-off involved, but your connection is still encrypted and relayed.
The biggest disadvantage of using Tor is political. Exit nodes, which carry the message to the destination, are Tor's main attack vector.
And your government might run one of these exit nodes for data surveillance.
Also, the US Government offers most of the financing of the Tor project.
This can mean that Uncle Sam has a special interest in the network and might watch it. But if the goal is to protect yourself from surveillance capitalism, it's great.
The last disadvantage is about how third party websites react to Tor. Some web pages will make you run extra security checks to prove you're not a bot.
This isn't a big issue per se, but you still have to waste time doing CAPTCHAs. Clicking on vehicles, streetlights, finding crosswalks gets annoying pretty fast. And when you have to do it on most pages you open, it's very inconvenient.
Google already adds an extra step for their search engine. They will most likely argue that they protect the service against bots.
Yet other search engines like DuckDuckGo are friendly with your use of Tor. This means that Google's issue might also be with privacy and their ability to track.
How Do I Get Started With Tor?
There are three simple and accessible ways of getting started with Tor.
By far the most popular involves downloading the web browser. It's free, it's lightweight, and its interface very much resembles Firefox.
Also, the software is available for Windows, Mac, Linux, and Android.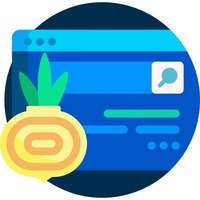 If you own an Android phone or tablet, you can use Orbot. This free and open source tool can be set to route all connections through Tor.
With Orbot, you can make sure that the data you send and receive is much more private. Advanced users can even connect to specific bridges or relays.
Unlike the basic Tor browser, Orbot makes all internet apps get routed via Tor.
This means that even Google Play and Facebook can get tricked to believe you have a different IP address. Also, the data encryption is very valuable in Google's panopticon.
Last but not least, you can download and install Tails.
It's an operating system whose internet connection forces the use of Tor by default. Tails works on computers as old as 10 years old and champions privacy. Once installed, you will also find useful cryptographic tools and a suite of office applications.
If the Tor browser has its limitations in scope, Tails offers holistic privacy. The only drawback of Tails is the limited amount of applications available.
If you need specific professional tools, you're better off using Windows or MacOS. But if your main focus is internet privacy, then Tails is the way to go.
How Do I Use Google With Tor?
In most cases, Google will discourage the use of proxies (including VPN and Tor) with CAPTCHA.
To see the search engine results, you will have to do a Turing test which proves you're a human user.
This is a way for Google to keep bots away from spamming the search engine to influence content rankings.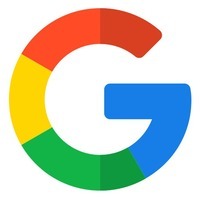 Due to the CAPTCHA system, you will have to click on pictures according to instructions. Google will ask you to find all cars, bridges, cross walks, and street lights in random images. The process shouldn't take longer than 30 seconds, and after you submit a correct answer you're all set.
If you dislike doing this Turing test, switch to DuckDuckGo. DuckDuckGo won't track you, won't collect data, and won't penalize your for using Tor.
Should You Use Tor With a VPN
Combining Tor and VPN is the best way to protect your privacy on the internet.
Through this method, no routing node on the Tor network is able to see your real IP address.
This means that the exit node backtracking attack becomes more difficult to perform.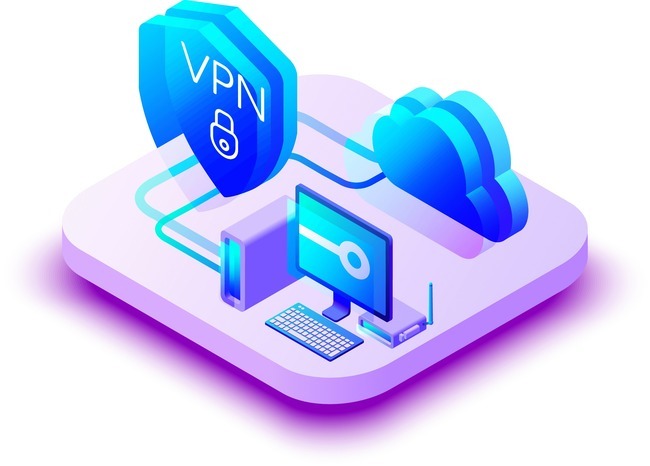 Also, should the Tor routing stop working, you're still protected by the VPN. By receiving an extra protection layer, the onion's core becomes extra secure.
At the same time, it's explained that only the VPN through Tor setup works. Putting a VPN service on top of Tor is more difficult, has no privacy benefits, and slows down the connection.
This combo is the best an average internet user can get to maximize privacy and security.
To breach the stacked layers of VPN and Tor, you need to use very expensive and sophisticated tools. Most data surveillance systems are powerless and inefficient against Tor over VPN.
Yet nation states may own the means to decrypt your communication if needed. So determine your threat model with precaution and don't act like the Invisible Man.
What are Proxy Services?
A proxy service is the umbrella term for Tor and other similar privacy and security tools.
Proxies involve using another computer to act as a protective intermediary. You cover up your main access device and route all communication requests via proxy.
Yet using a proxy only makes sense if you physically own it. Sending your IP address and data to a third party server is not a great model for privacy and security.
Most proxies are also application specific and weaker with encryption. So if you're going to use an internet service, it's better to buy a VPN subscription and then connect to Tor.
Conclusion
We hope this guide has been helpful in understanding how to hide your IP address.
This is a topic that is constantly evolving. Staying up to date on the latest technologies will help you maintain your privacy. This guide will constantly be updated to reflect these changes.
Comparison Table
Company Name
Price
Servers/Countries
Speed
Privacy
$6.65
3000 / 160
Fastest
Amazing
$2.88
2000 / 140
Average
Average
$1.99
1040 / 61
Fast
Good
$3.49
5660 / 59
Fast
Good
You can support our work by buying one of the VPN's above through our link.
Please reach out to us if you have any other questions or if the Billfodl team can be of assistance to you by emailing support@privacypros.io
Can I use Tor instead of VPN?
Of course! In fact, the combination of the two create even more security and privacy for the user. Our guide helps
Should I use VPN with Tor?
It depends a lot on your situation. If you are a journalist reporting in a country that does not have protections for press, it is highly recommended to use both. If you are trying to get around geo-restrictions to stream movies, a Tor over VPN connection would probably be too slow.
Is using Tor illegal?
No, not in the United States. In fact the Tor foundation receives money from the US government to keep it operations. Tor is essential for getting information out of despotic regimes around the world that try to control the internet within their country.
Is Tor over VPN safe?
Yes, Tor over VPN is completely safe. There are several ways to go getting it and all are safe. We detail everything about Tor over VPN, including how to set it up in our write up.