Disclaimer: this article includes links to products for sale on our store.
In this post we are going to cover: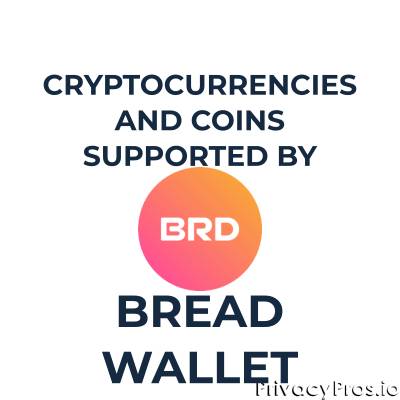 History of Bread wallet
Entire list of supported coins
Operating systems compatible with Bread wallet
Plus more... Read on to learn everything you need to know about what cryptocurrencies and coins Bread wallet supports.
The more people are interested in cryptocurrencies, the more they need a safe and secure way to store their assets.
With so many wallets currently on the market, people tend to be indecisive in which one to choose. Each and every wallet offers something unique that will cater to the needs of a specific group of people.
Breadwallet was created by the Bread Company in 2015 and is a decentralized wallet application designed for storing cryptocurrencies on Android and iOS devices. It features a full on-platform exchange where you can trade all the supported coins the wallet has to offer.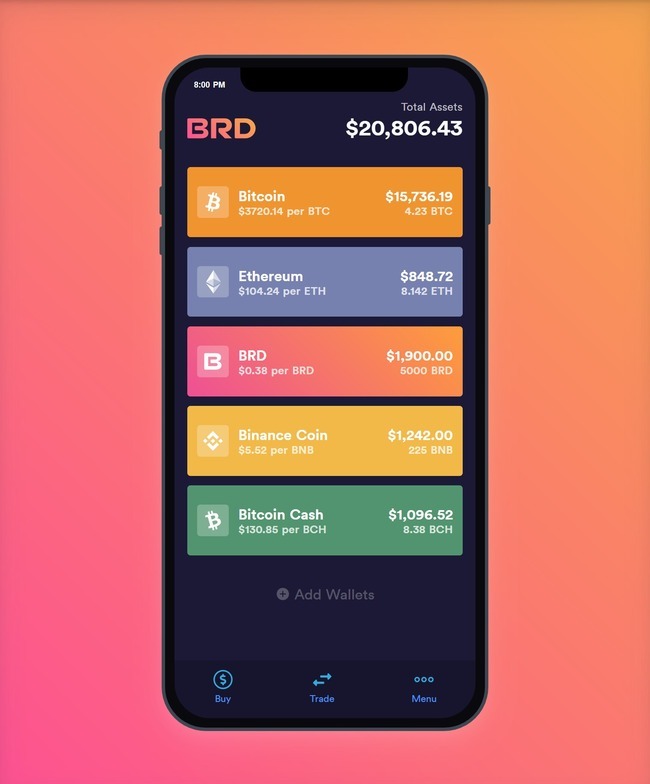 It is the first Bitcoin wallet app of its kind on Apple's platform. Due to it being decentralized, users are not vulnerable to server downtime or the possible security breaches that sometimes strike centralized providers.
Cryptocurrencies supported by Bread wallet (BRD)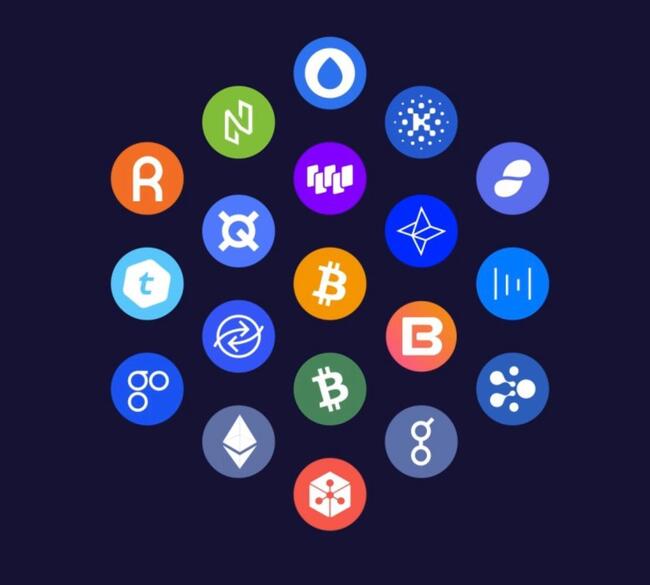 Bread wallet keeps the selection of cryptocurrencies it offers pretty simple. The platform offers support to:
Bitcoin
Ethereum
Bitcoin Cash
OmiseGo
Binance Coin
Augur
OmiseGo
SALT
Time
Wings
More!
The full list of ERC20 tokens are:

Even though Bread wallet can be considered a multi-currency wallet, it does not fit the category very well, as it doesn't support nearly as many cryptocurrencies as its competitors do.
Bitcoin and Bitcoin Cash support
Bread Wallet's main goal is to make holding Bitcoin Easier for every person in the world.
However, after the Bitcoin Cash hard-fork from mid-2017, Bread Wallet opted to support both coins because it wanted to stay out of the politics of Bitcoin and stay as neutral as possible.
One of the main features of Bread wallet is how it stores your coins. In order to achieve its mandate of storing coins securely, Breadwallet does not use a central server where they custody your keys.
Instead, the user generates a public/private key pair and stores their coins there, then backs up the wallet using a mnemonic seed.
Ethereum and ERC20 token support
Breadwallet was initially designed as a Bitcoin-only wallet.
However, it has since expanded to support other coins such as Bitcoin Cash (to maintain neutral status in the cryptocurrency space), Ethereum and other ERC20 tokens built on the Ethereum platform.
ERC20 tokens are cryptocurrencies made on the Ethereum protocol that follow the ERC20 rules.
Breadwallet supports over 100 ERC 20 tokens, including its native Bread token.
In order to send any ERC20 token to another wallet, the sender will have to hold enough Ether to cover the transaction fees. Fees are calculated by the complexity of the transaction, and are called Gas.
Supported Platforms
Summary
Bread Wallet is an excellent choice for people that prefer to have their cryptocurrency portfolio stored on their mobile phones, as the application is made specifically for that reason.
Overall, Bread Wallet is a relatively secure and beginner-friendly mobile (or hot) wallet that fits the needs of most users willing to store cryptocurrencies on their phone.
Increase Wallet Security with Billfodl
In order to enhance every wallet's security, you can utilize the Billfodl.
Most wallets these days allow you to back them up with what is known as a recovery phrase. Most store this phrase on a piece of paper, but paper (much like electronics) is very vulnerable to fire and flood.
The Billfodl is the most reliable and hardy recovery seed backup for cryptocurrency wallets on the market today, containing a laser cut unit made of 316 stainless-steel and a set of tiles with various pre-engraved numbers and letters.
Using the provided tiles, you recreate the seed you were given when setting up your wallet and then hide the unit someplace safe until it is needed.Check out Billfodl and sleep like a baby knowing your crypto holdings are safe.