Disclaimer: this article includes links to products for sale on our store.
In this post we are going to cover: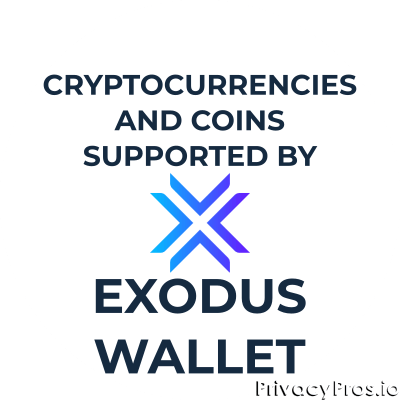 History of Exodus wallet
Entire list of supported coins
Operating systems compatible with Exodus wallet
Plus more... Read on to learn everything you need to know about what cryptocurrencies and coins Exodus wallet supports.
Introduction
Cryptocurrency investors are getting more and more concerned with their safety as another bull run approaches. As investors build their portfolio, they'll need to pick up a hardware wallet to custody their assets and keep them secure. In order to be as safe as possible, they will need to find a suitable wallet that offers support to all of their assets.
There are many wallets on the market, catering to the needs of different groups of people. Wallets differ in terms of support to different assets. This can make potential customers indecisive in choosing the wallet that suits them. This article is meant to help you determine the best cryptocurrency wallet for you based on the assets you own and need to store.
About Exodus Wallet
Exodus is a multicurrency wallet and exchange co-founded by Daniel Castagnoli and JP Richardson and was officially launched in July 2016. Exodus acts as a multicurrency, "hot" software wallet that allows users to receive, store, and transfer their crypto portfolios, as well as to exchange the digital assets for one another on the platform.The Exodus wallet is comprised of three main components:
A multicurrency wallet
A portfolio tracker
A built-in cryptocurrency exchange.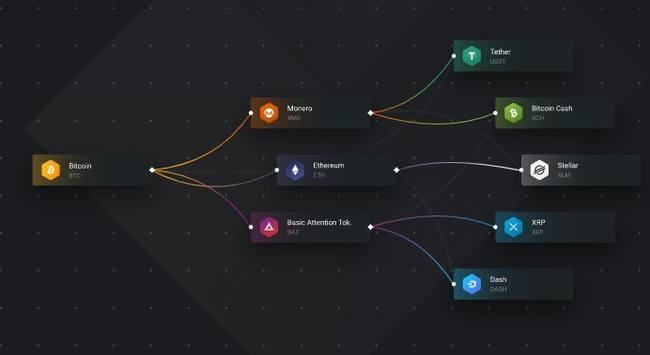 One thing to note is that even though Exodus is not a hardware wallet, it is fully compatible with the Trezor wallet.
Digital assets supported by the Exodus wallet
Exodus is compatible with multiple platforms and offers support for an array of digital assets - the total number of which varies depending on the platform you use it on.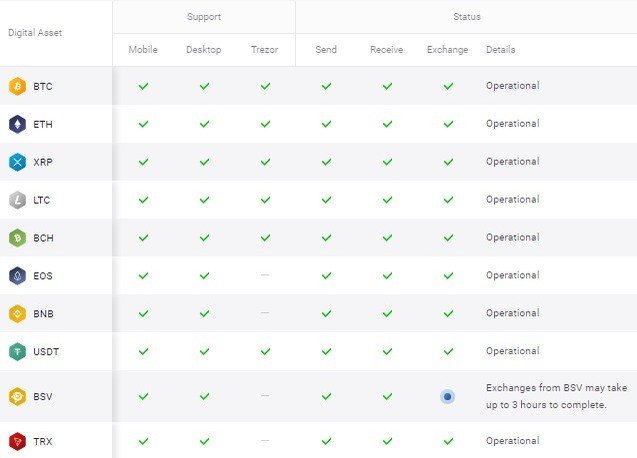 See Entire List of Supported Coins
The company is carefully picking assets to support. Exodus supports "high rated" cryptocurrencies, meaning coins with higher volume, market capitalization and popularity, and the list is constantly expanding.
At the moment, the Exodus desktop client natively supports 70 cryptocurrencies and 33 ERC20 tokens.
The mobile client supports only 35 cryptocurrencies and does not offer support to any ERC20 tokens.
You can also use the Exodus wallet on your Trezor, where all coins supported by Trezor are also supported by Exodus.
The following coins are supported on all clients:
Bitcoin (BTC)
Ethereum (ETH)
Bitcoin Cash (BCH)
Litecoin (LTC)
Ripple (XRP)
Tether (USDT)
Stellar (XLM)
Dash (DASH)
Ethereum Classic (ETC)
Zcash (ZEC)
Maker (MKR)
Qtum (QTUM)
Basic Attention Token (BAT)
OmiseGo (OMG)
More!
See Entire List of Supported Coins
Ethereum and ERC20 Token Support
ERC20 tokens are cryptocurrencies made on the Ethereum protocol. These tokens follow the ERC20 rules in order to be compatible with the protocol. Sending any ERC20 token to another wallet requires the sender to have enough Ether to cover the transaction fees. This fee, otherwise known as Gas, depends on the complexity of the transaction.
If you are using the desktop or Trezor client, Exodus wallet offers support to ERC20 tokens, however mobile users will not be able to store these tokens on their Exodus wallet. Additionally, users cannot exchange ERC20 tokens on the Exodus built-in exchange.
Native Exchange
In order to make things more convenient for its users, Exodus has integrated its exchange to the wallet. Even though the fees are higher than on regular exchanges, it is far easier for users to exchange their cryptocurrencies on the exchange.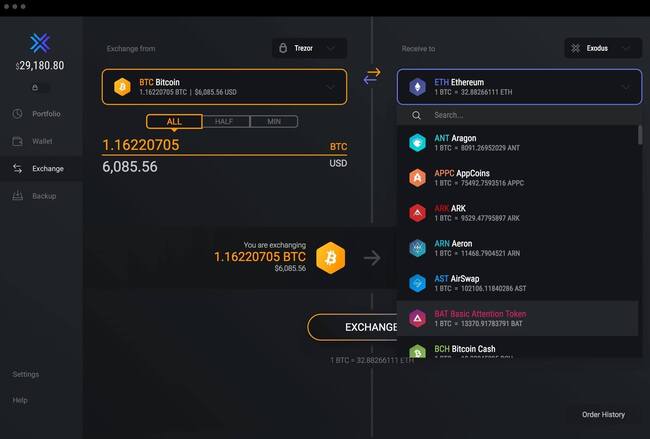 While all of the cryptocurrencies natively supported by Exodus can be traded on its exchange, ERC20 tokens can not. ERC20 tokens can only be stored, sent and received, but are not supported by the exchange.
Supported Operating Systems
You can download and use the Exodus Wallet on a number of platforms. For desktop platforms, such as OS X, Windows and Linux, you can download the wallet here. For mobile devices running Android or iOS, download Exodus here. And, finally, grab the Trezor compatible wallet here.
Exodus Wallet is Compatible With These OS's:
Android

iOS

OS X

Windows

Linux

Trezor
Wallet Backup
Exodus allows users to backup their wallets using a 12 word seed (mnemonic) phrase. According to Exodus' how to page, "Backing up your wallet is crucial for securing your blockchain assets and allows you to regain access to your funds on another device in the case of events like device failure, theft, or loss."
Normally, users would write down this 12 word phrase on a piece of paper, however paper is vulnerable to acts of God like fire and flood. The Billfodl is the most reliable and hardy recovery seed backup for cryptocurrency wallets on the market today, containing a laser cut unit made of 316 stainless-steel and a set of tiles with various pre-engraved numbers and letters. Using the provided tiles, you recreate the seed you were given when setting up your wallet and then hide the unit someplace safe until it is needed.Check out Billfodl and sleep like a baby knowing your crypto holdings are safe.
Summary
Exodus is a good mixture of safety features and storing/trading features. It offers support to over 100 cryptocurrencies as well as many ERC20 tokens, which is great for anyone who wants to diversify their portfolio. On top of that, it can be integrated with the Trezor hardware device in order to achieve maximum safety and security. The accessibility and ease of use of its exchange make it an amazing wallet. However, the exchange transaction fees can sometimes be quite steep.