In this post we are going to cover: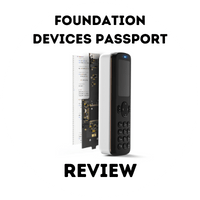 Passport Design
How secure the Passport is
Special features
Wallet integrations with Passport
and More!
Plus more... Read on to learn everything you need to know about Foundation Devices Passport.
Curious about the Passport hardware wallet by Foundation Devices?
Wondering if its all its worth the premium price?
Does it actually keep your coins safe?
If so, this is the page for you.
In this in-depth review, we are going to tell you everything we know about Foundation Device's first hardware wallet.
By the time we are done, you should have a pretty good idea if it is worth replacing your current hardware wallet for a Passport.
Read on…
Pros
Made in America
Bitcoin focused so less attack surface
Multisig support out of the box
Hardware and Software completely open-source
No screen firmware
Passphrase support
Ongoing development from Foundation Devices
Cons
Low resolution screen
No support for alts
Expensive
Pros
Cons
Made in America
Low resolution screen
Bitcoin focused so less attack surface
No support for alts
Multisig support out of the box
Expensive
Hardware and Software completely open-source
Ongoing development from Foundation Devices
Who Should Buy a the Passport?
Crypto investors who only hodl Bitcoin
Crypto investors who value security above all else
Crypto investors who want an easy multisig wallet out of the box
What is Foundation Devices Passport Hardware Wallet?
Passport is the name of a Bitcoin Hardware Wallet (HWW) made by Foundation Devices, Inc.
The term "hardware wallet" generically refers to a typically small, handheld device that stores the private keys to your bitcoin wallet for the purpose of increased security, making it more difficult for an attacker to obtain your private keys and steal your bitcoin.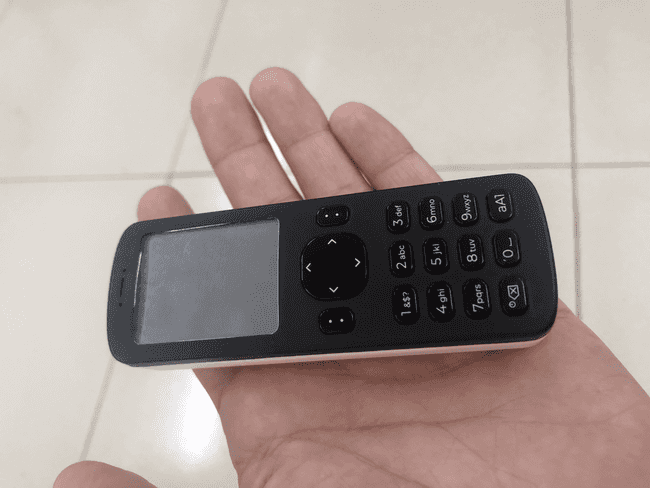 There are numerous hardware wallets on the market besides the Passport, such as: Trezor, Ledger, Jade, and more.
However, each hardware wallet has tradeoffs, and the differences between each HWW can be very significant, impacting the security model and user experience.
A few quick notes on the Passport:
Device hardware feels high quality in your hand
Looks like an old Nokia phone
Fairly large 1.8" LCD display
Removable magnetic back cover for easy access to batteries
Comes with 2 AAA batteries and 2 microSD cards (8Gb)
Fast scrolling and selecting, when performing common functions
Airgapped device with a camera for QR code scanning and a microSD card slot as the only data transfer options
Powered only by 2 AAA batteries
Takes roughly 6.15 seconds to boot to the pin input screen
Passport only stores private keys and signs transactions and must be used with one of the many third party bitcoin software wallets for mobile or desktop
MicroSD card slot for microSD card insertion is tolerable but unintuitive and slightly confusing
Questionable accuracy of battery power bar indicator
When battery power is very low, device can become buggy with no user notification
Price point (Foundation is already making this point more competitive)
When you get your Passport hardware wallet, unbox it from the well concealed box.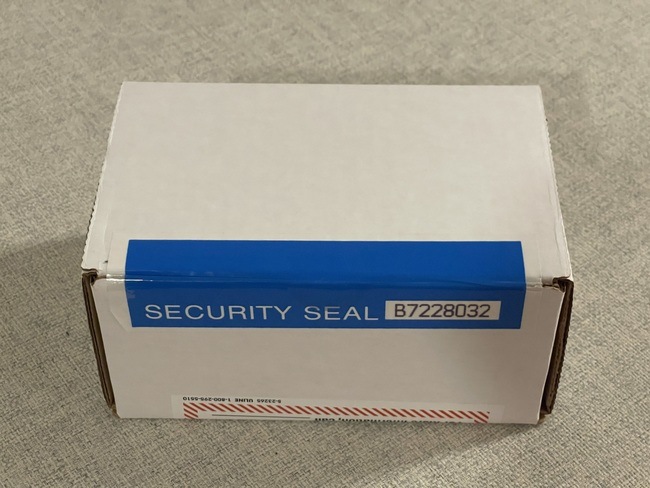 Make sure the "Void if Broken" sticker is intact. If its been broken, the hardware wallet has likely been accessed and may be compromised.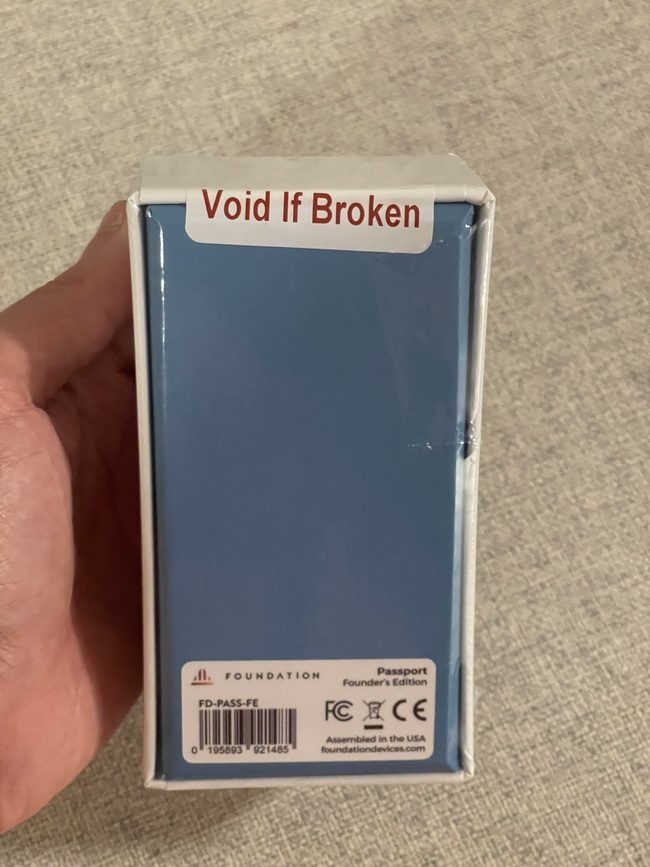 Once you open the passport box, you will see the hardware wallet as well as a qr code that you can scan with the passport's built in camera to get set up quickly.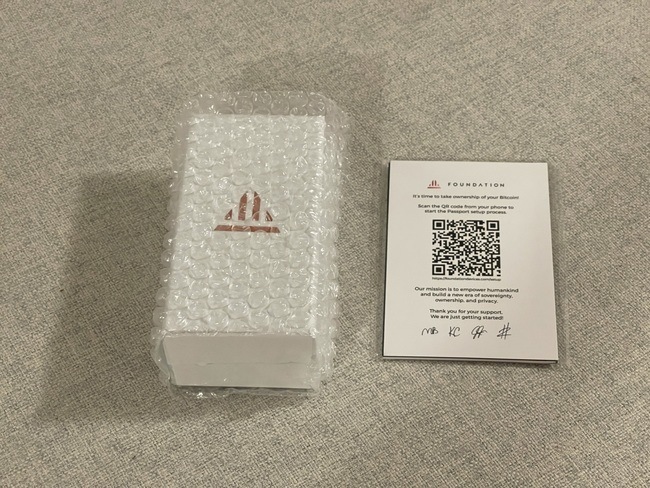 Once you hold it in your hand, it takes a split second for that wow-factor to kick in and for expectations and hopes to rise.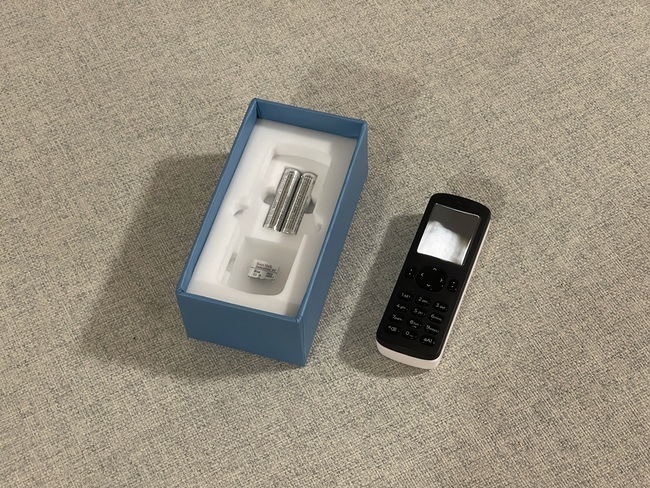 The physical build quality and weight of the unit testify to the thought and care that the Foundation team put into their vision of producing a high quality product.
The Passport is known for having the look of an early Nokia brick cell phone from the turn of the century. The look and feel of the device are just as sleek and aesthetically appealing as you'll see in the photos.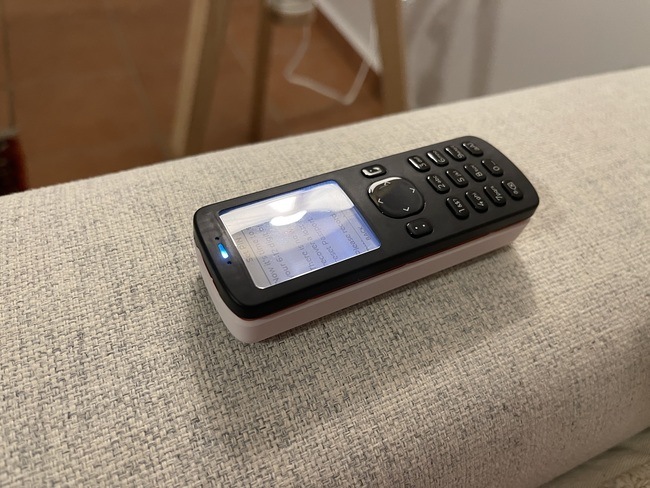 The buttons are smooth and not too small. The white back part of the device is made of plastic and it is magnetically attached to the main part of the unit which provides reasonable resistance when pulling to open it.
Underneath, you'll find the slots for inserting the two AAA sized batteries. The top of the device has the microSD card reader which will be used to update the firmware, backup the private keys, and optionally to sign transactions.
Once the batteries are in place, hold down the button in the lower left corner for 1 second to turn on your Passport device.
Passport Design Decisions
The goal is to offer a product that provides the right balance for both technical and non-technical users of bitcoin.
User experience was at the forefront when considering features and design.
Generally, the target customer is someone who has a few dollars or more in bitcoin and want both security and a user friendly experience.
The Firmware?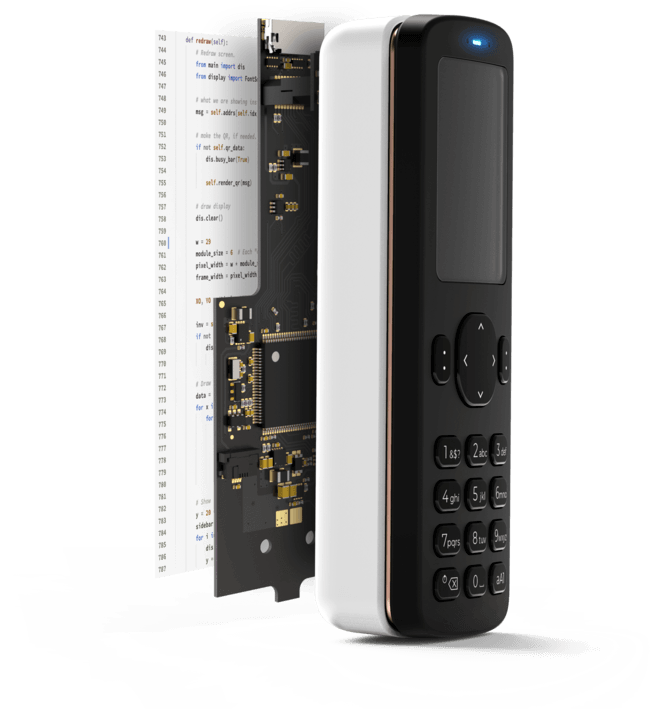 The Passport firmware is built on the shoulders of giants such as Trezor and ColdCard.
Open source code was used because it is tried and true, having been used and reviewed for quite some time and receiving high praise in terms of security.
From that point, they have been shaping and adapting that code to fit the Passport which offers some features that the others do not.
Fun fact - this upset some people and has caused ColdCard to change from being open for others to use to being open for others to view but not use.
Manufactured in the USA
Manufacturing is done in the USA, which was part of the reason for the higher price point.
This is done with security in mind. With the parts being manufactured in USA, the company has access to oversight of the manufacturing process and has better communication with the supplier.
This is in contrast to having the parts manufactured abroad in a factory outside of their personal reach.
The Physical Design
The sleek and elegant design of the device is built with the intention for Foundation devices to represent this industry in a similar way to how Apple represents the computer industry.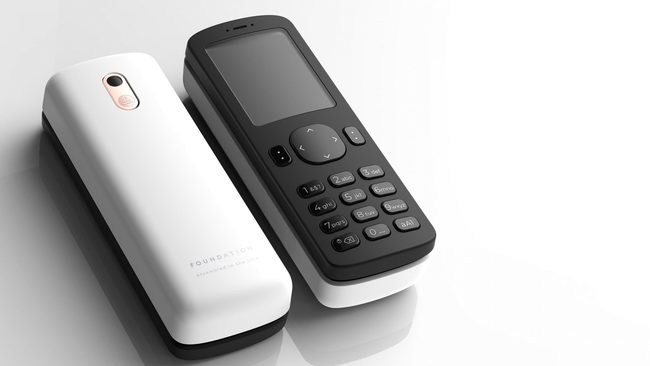 A Very Special Screen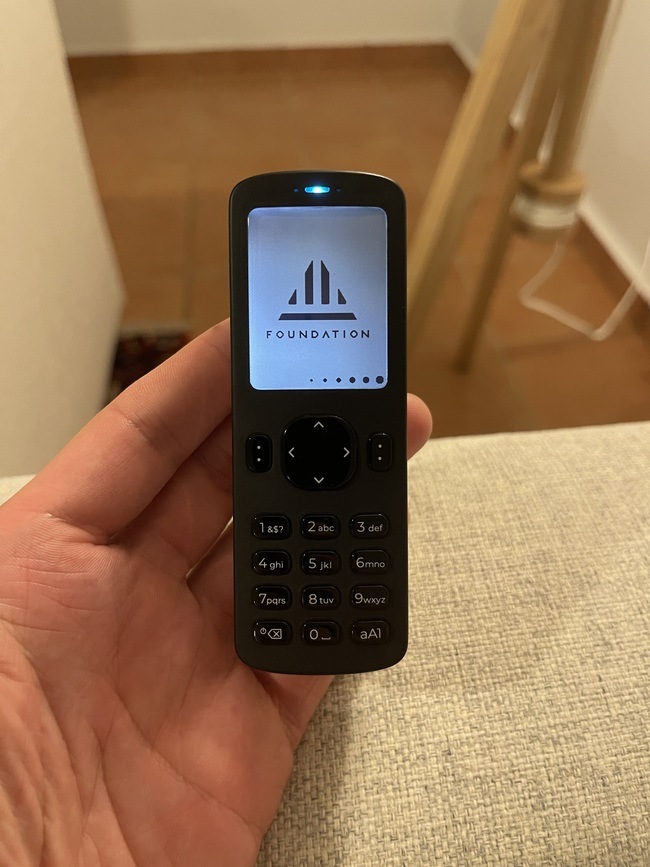 The screen is one of the few parts manufactured abroad in Japan.
Devices that have display screens are often using some unknown firmware that collects data to display, creating an attack vector for would-be thieves.
However, the Passport's display contains circuitry that is directly etched into the glass, allowing for easy inspection of each screen at production.
The Batteries
The two batteries were an intentional design choice for the passport.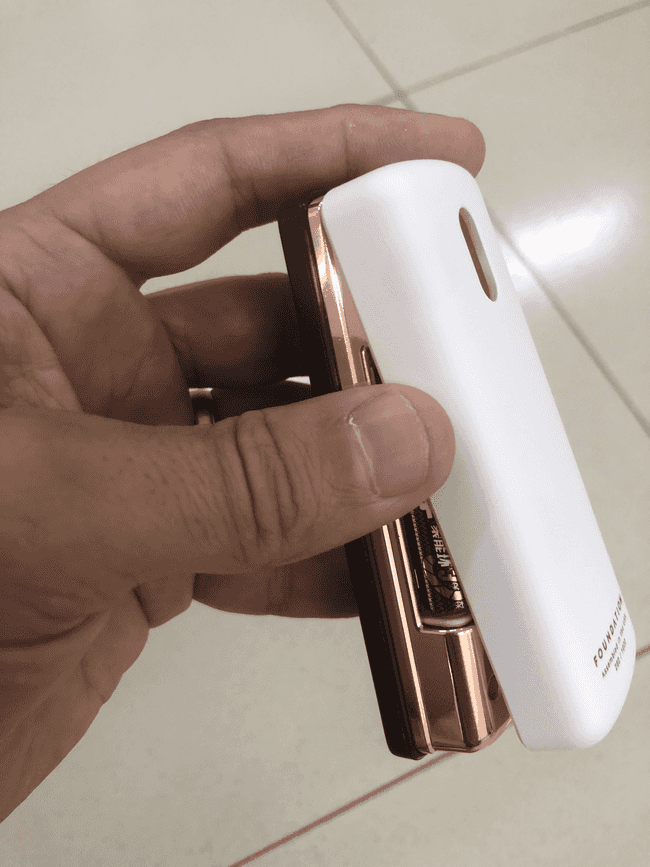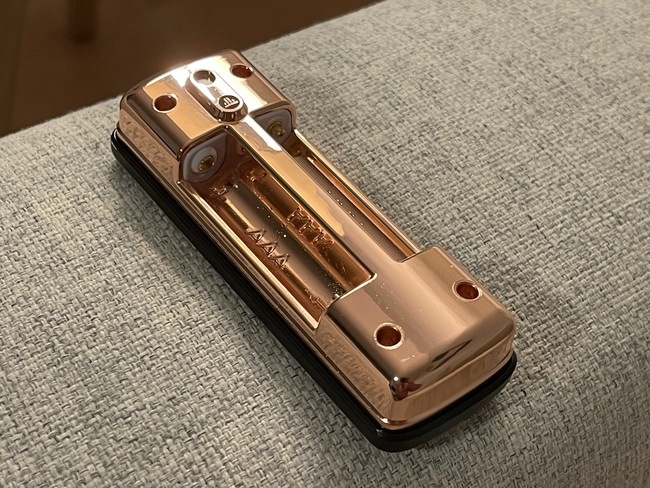 The purpose is to maximize longevity of the device. When storing the device or traveling with it, users can simply remove the batteries and replace at any point in time.
If an internal rechargeable battery is used, travel becomes more difficult and storing the device for longer term becomes questionable as battery degradation is a possibility.
Removeable batteries also mean you never need to connect the device to anything (especially an infected computer) to charge the device.
MicroSD and QR code PSBT Transactions
microSD is offered as one main way of transferring data between a computer and a Passport device.
This method allows much larger data transfers than can be done via a camera and QR code. It's useful for updating firmware and for creating partially signed bitcoin transactions (PSBT) to the computer when there is no camera available.
This is the method used by the ColdCard wallet, as well, and is known as a highly secure feature.
You can also use QR codes to sign transactions as well.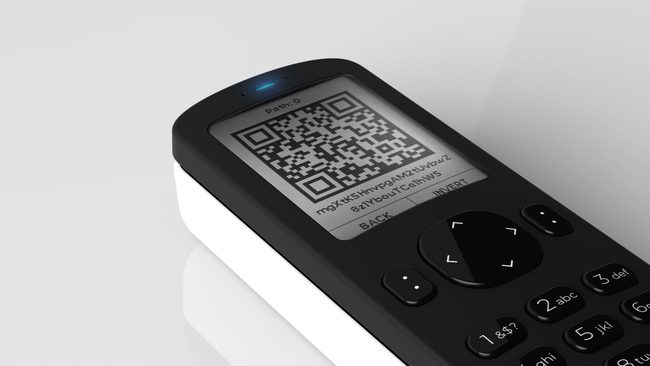 Which leads us to the next point in the design - the camera.
A Unique Camera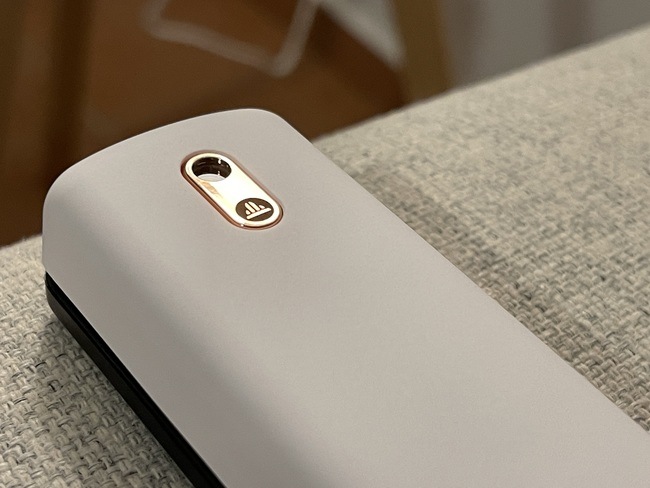 The camera allows users to keep their Passport device completely air gapped.
When using the Passport with a mobile wallet such as BlueWallet, users can sign bitcoin transactions in a very secure way via QR code scanning.
The users private keys are never compromised, and this is praised as perhaps the most secure method of signing and authorizing your bitcoin transaction.
The Buttons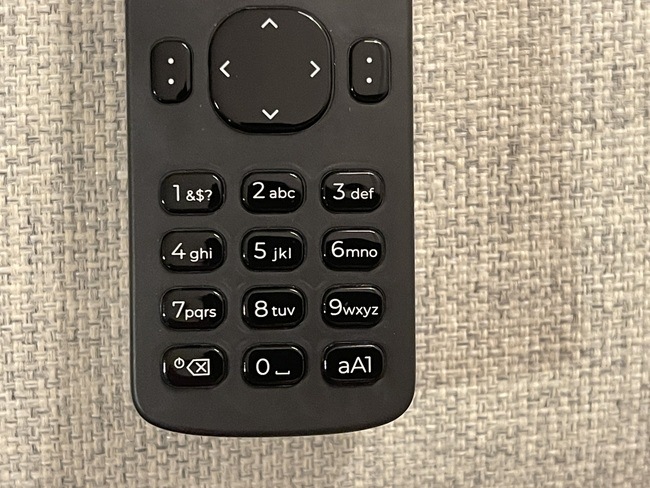 When designing the Passport, a lot of research was done to determine the strengths and weaknesses of other hardware wallets already on the market.
Other popular hardware wallets offer decent security but the user experience can become a nightmare if a user needs to input their seed words while using only a few buttons. With this in mind, providing users with a full keypad was a no-brainer.
The Seed Words
With the Passport, every user has the option to extract the private keys of their bitcoin wallet for safe keeping.
However, the default is for the Passport to ask users to make a microSD card backup and secure that with 6 words, which is a more manageable number than the 24 seed words of a private key. We however do not recommend microSD backups due to bitrot. It's better to back up the full 24 word seed with a Billfodl.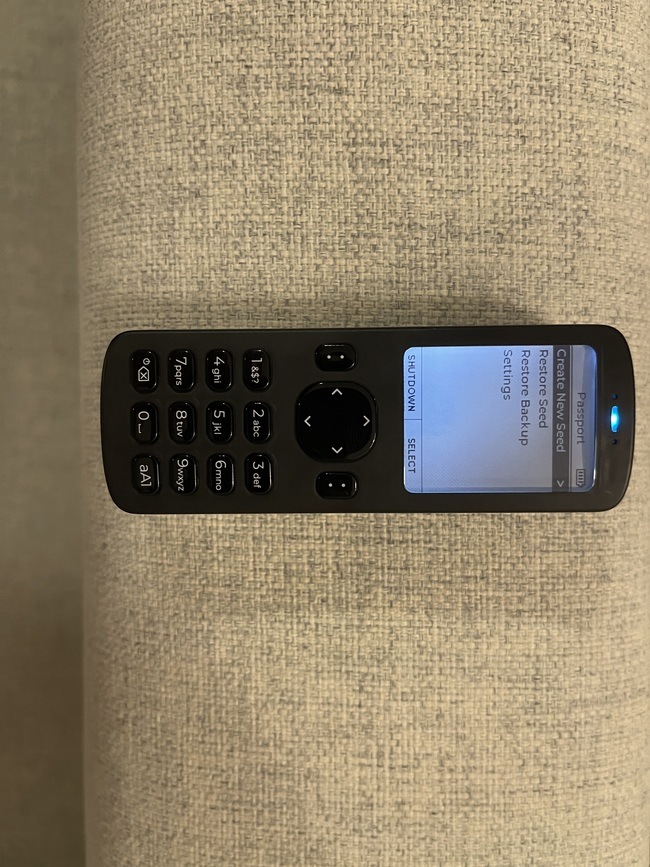 When using bitcoin, a sad fact is that loss of bitcoin most frequently occurs due to users mismanaging their own seed words.
We are our own worst enemies. Lost keys account for a lot of lost bitcoin, and this is Foundation's way of addressing that issue.
For users who want their private keys, it's simple. Just go into the Advanced settings menu and you can access them and write them down.
Price Point
The Passport's price point is something the Foundation team was quick to adjust for this upcoming second batch of devices.
The Passport devices were created with high quality and locally manufactured components. The display screen technology also drives up the cost.
In short, the company prioritized security and quality for device components, which resulted in a higher-than-average initial market price.
Open-Source From Top to Bottom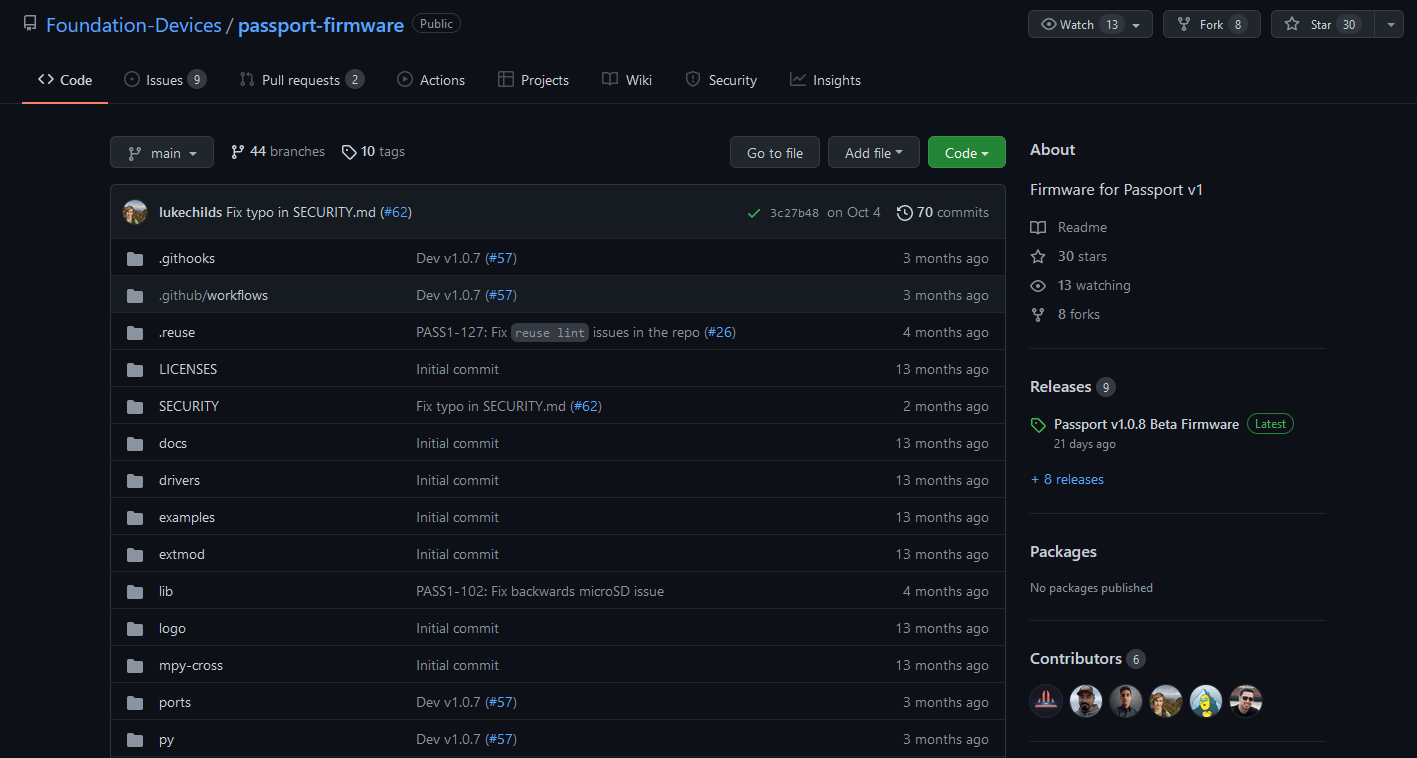 Perhaps one of the best aspects of buying the Passport is knowing that you are not only getting a high quality device, but that this company is committed to contributing to Free Open Source Software (FOSS).
All of their code is open source for anyone to review or use. As a bitcoin company, this is something the team believes in strongly.
Should You Get One?
Here are some reasons to consider buying a Passport hardware wallet:
You have a few thousand dollars or more of bitcoin and you want a high level of security for the long term while also maintaining easy access for spending.
You want a very user friendly air-gapped device with a high level of security
You want to support a bitcoin-only company
You want to support a company that believes strongly in free open source software and contributes
You travel a lot and want a travel-friendly device with a high level of opsec
You need to buy a present for someone who owns a lot of Bitcoin and doesn't have a hardware wallet yet. This is a great option.
The Problem with the MicroSD card slot
The microSD slot is not the best part of the device, to be sure.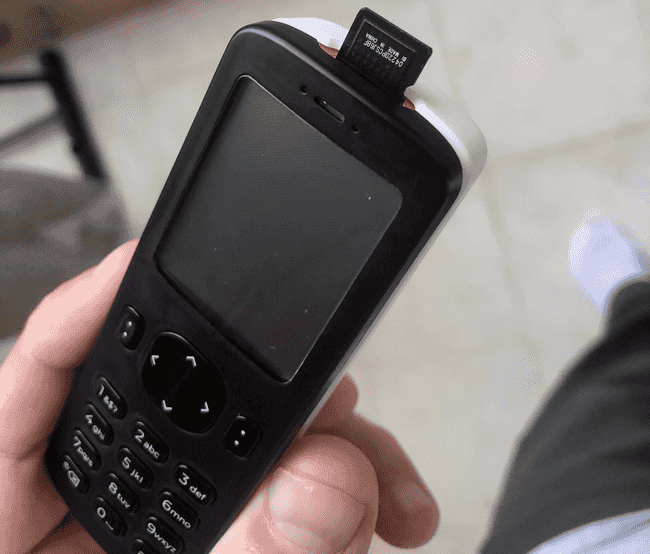 Here are some tips to make it more tolerable.
First, don't insert your microSD card until the device tells you to. You'll avoid potential problems. When prompted to insert the microSD card, note that the logo on the microSD card should be facing towards the white part, the back end of the device.
Make sure the card is straight when pressing it in. The card goes in roughly half way, with half sticking up from the top.
There is no click or indication that it has been inserted correctly.
Just continue and the Passport will proceed to read it. If you have not inserted it correctly, the Passport will go back to the previous screen and just try again from there.
Pros
Made in America
Bitcoin focused so less attack surface
Multisig support out of the box
Hardware and Software completely open-source
No screen firmware
Passphrase support
Ongoing development from Foundation Devices
Cons
Low resolution screen
No support for alts
Expensive
Pros
Cons
Made in America
Low resolution screen
Bitcoin focused so less attack surface
No support for alts
Multisig support out of the box
Expensive
Hardware and Software completely open-source
Ongoing development from Foundation Devices
Rating: 9.25/10

The Foundation Passport is the most secure hardware wallet we have ever seen.
We are really excited to see what sort of great features Foundation Devices rolls out next!
We give the Passport a score of 9.25 out of 10!
FAQ
Does the Passport replace a steel wallet?
No. Any hardware wallet like the Passport is not a replacement for a steel wallet like the Billfodl wallet. They serve different purposes, and steel wallets are always a great option to have together with these hardware wallets as a secure way to keep a backup of your private key seed phrase.
How do I get help with my passport wallet?
Getting help with the Passport hardware wallet is simple. The Foundation team can easily be reached in their Telegram chat, where they very actively reply to user inquiry. There are also a number of quality written guides and video guides available. You can also email us at our contact form, and our team will answer any questions you have.
What is the Passport?
The Passport is a hardware wallet developed and manufactured by foundation devices, and made in the USA. You can compare the Passport to the Trezor Model T and the Ledger Nano X in terms of its price point and its functionality, however, unlike those wallets, the Passport is Bitcoin only.