Disclaimer: this article includes links to products for sale on our store.
In this post we are going to cover: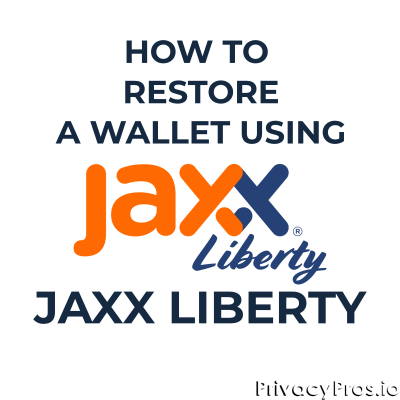 What devices are best for restoring a wallet using Jaxx Liberty
Why you need a wallet that supports 24 words seed (mnemonic) phrases
8 steps in recovering a wallet using Jaxx Liberty
Plus more... Read on to learn everything you need to know about how to restore a wallet using Jaxx Liberty.
Jaxx is a simple, but very popular software wallet used by many crypto enthusiasts the world over. Perhaps you have decided that you like Jaxx enough to make it your primary wallet or your lost access to your previous device and need to recover your funds. Either way, you need to know how to recovery your coins on the Jaxx wallet. If so, this is the guide for you.
What Do I Need to Recover on Jaxx?
It's pretty simple really. All you need to recover funds using the Jaxx wallet is a phone or desktop device with the Jaxx Liberty app installed on it and your 12 word recovery phrase. If you have both of these, you are ready to recover.
What If I Have a 24 Word Recovery Phrase?
If you have a 24 word seed phrase, such as those generated on Ledger and Trezor devices, you will not be able to recover your coins using the Jaxx or Jaxx Liberty wallet. You will, instead, need to find a wallet that supports 24 words seed (mnemonic) phrases and restore from there.
Steps to Recovering Your Wallet on Jaxx
1. Select the hamburger menu in the top-right of the wallet main screen.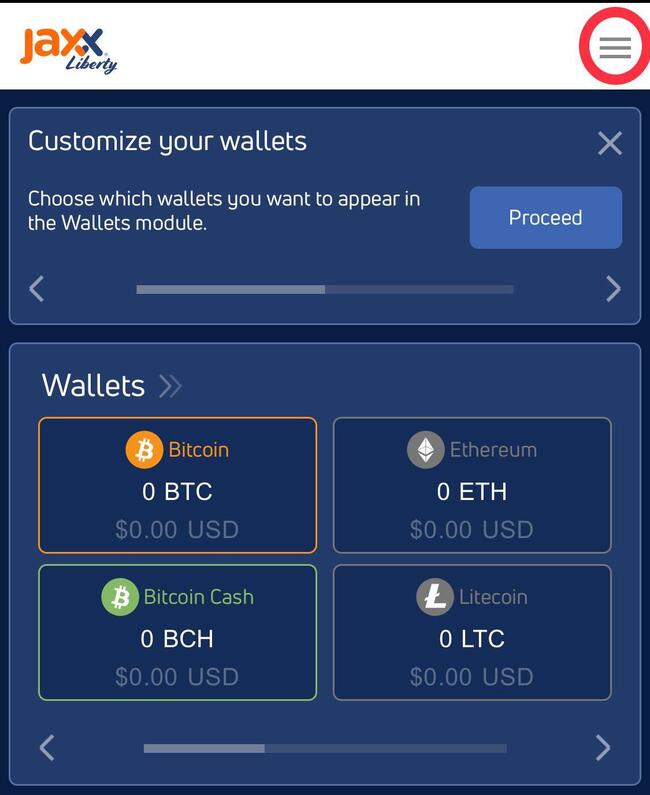 2. Select "Pair/Restore Existing Wallet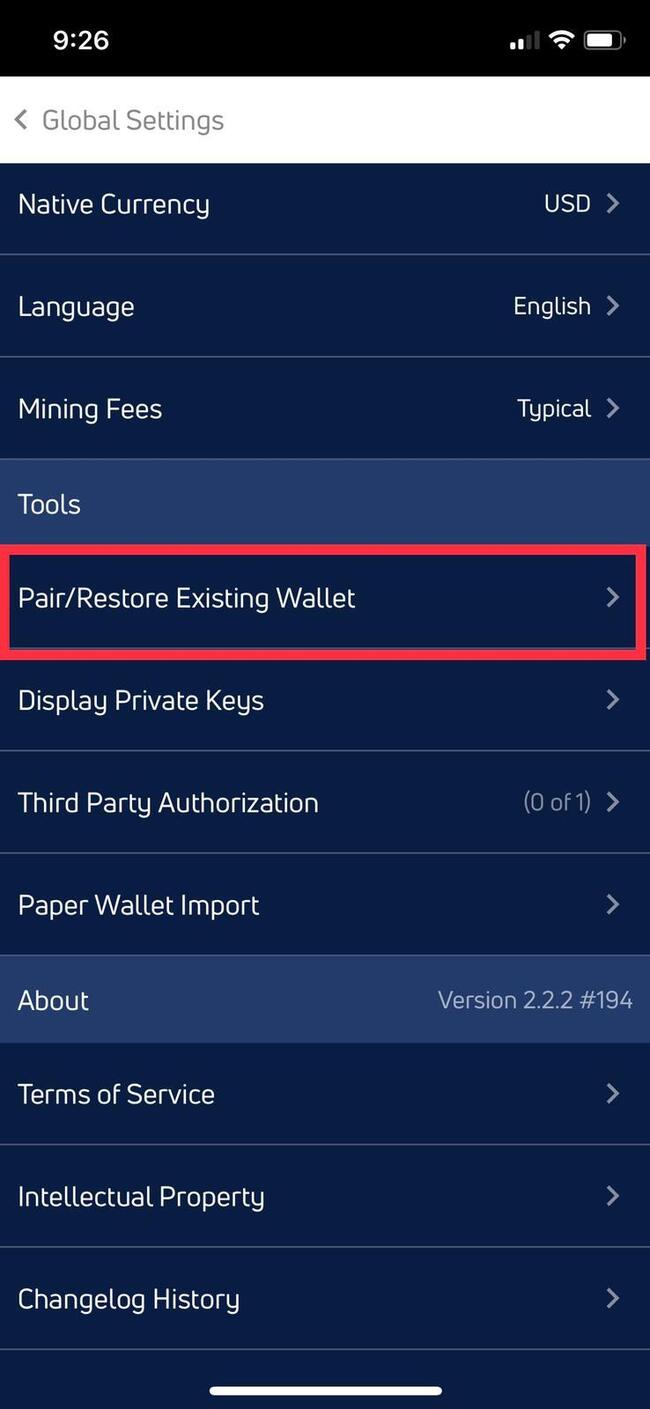 3. On the next screen, you will have two options: "Back Up Before Erasing" and "Continue to Pair or Restore Wallet"This is important! If you already have funds on Jaxx, you need to backup those funds by selecting "Back Up Before Erasing". If you do not back up these funds before you restore your other wallet, you will lose the coins currently being stored on your Jaxx wallet because it will be erasing the private key being held on the device. Jaxx only allows one private key at a time. If you have no funds on Jaxx or if you have backed up the funds you are holding on Jaxx, then you can select "Continue to Pair or Restore Wallet.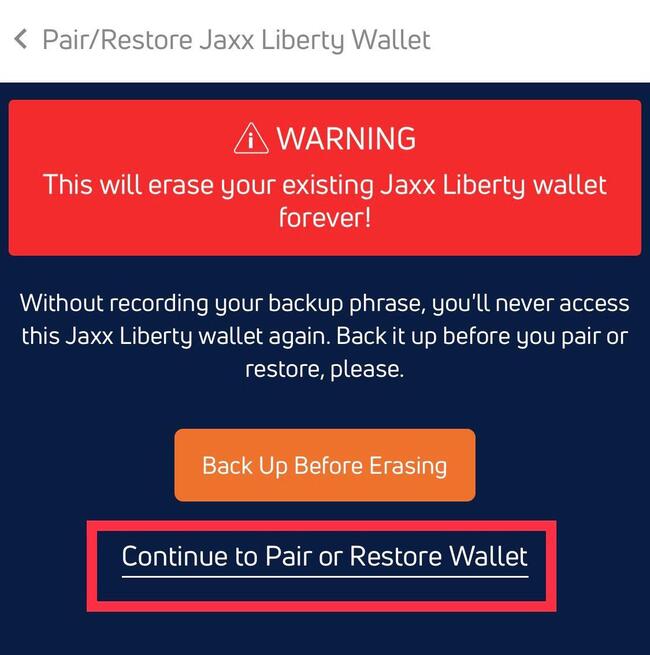 4. The next screen provides one more warning that if you have not backed up any coins currently held on your Jaxx wallet (or technically the private key being held on your device) and you continue, you will lose those coins. Again, if you have backed up these coins or you don't have any on Jaxx yet, you can continue by selecting "Overwrite Backup Phrase" where you will then be asked to input your recovery seed manually. If you have a QR code, such as on a paper wallet, you can scan it to restore the wallet and skip to step 7.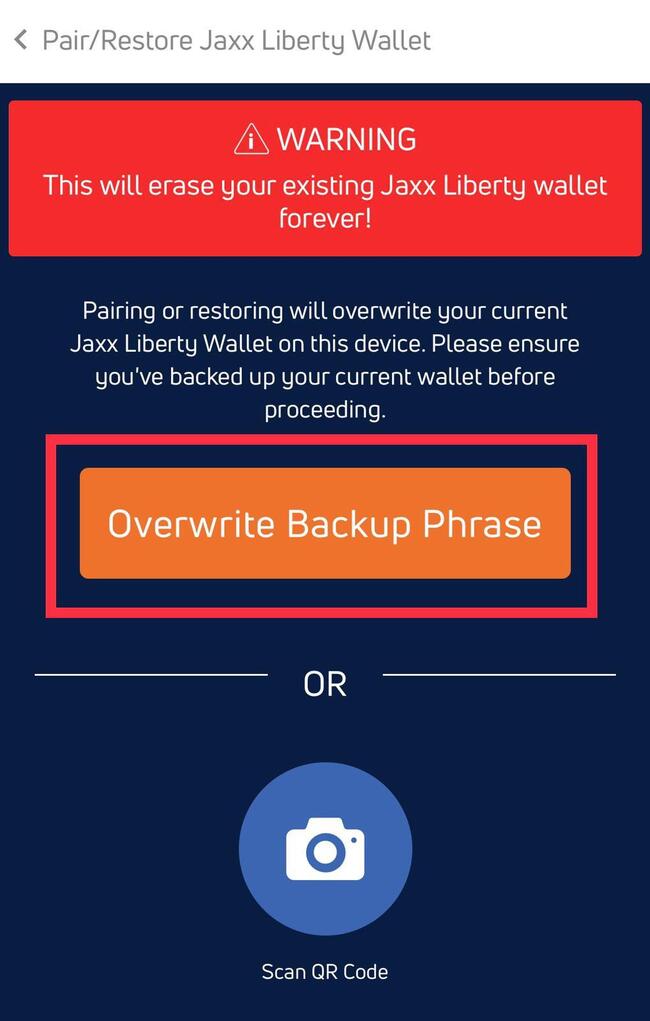 5. Input the first 6 words of your 12 word recovery seed.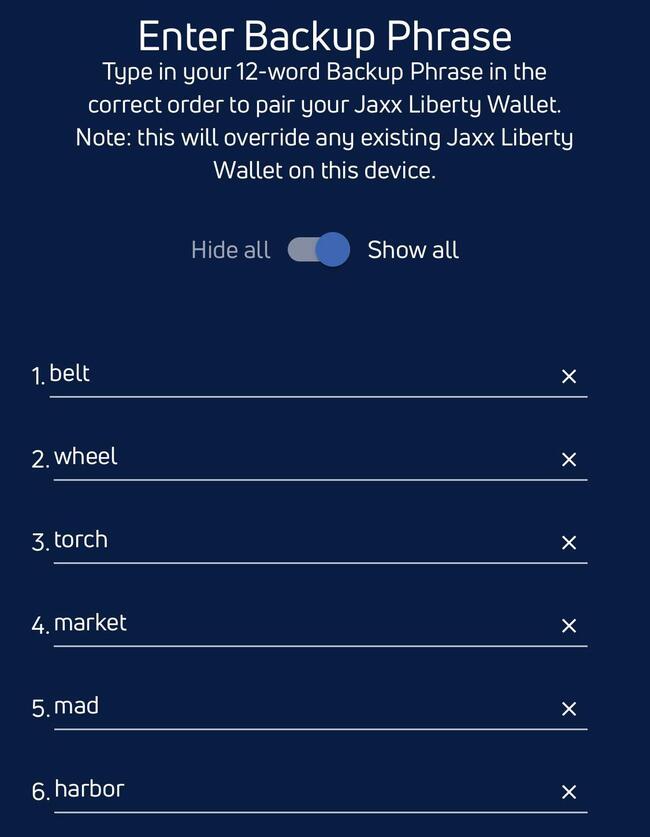 6. Input the last 6 words of your recovery seed, then select "Restore Wallet".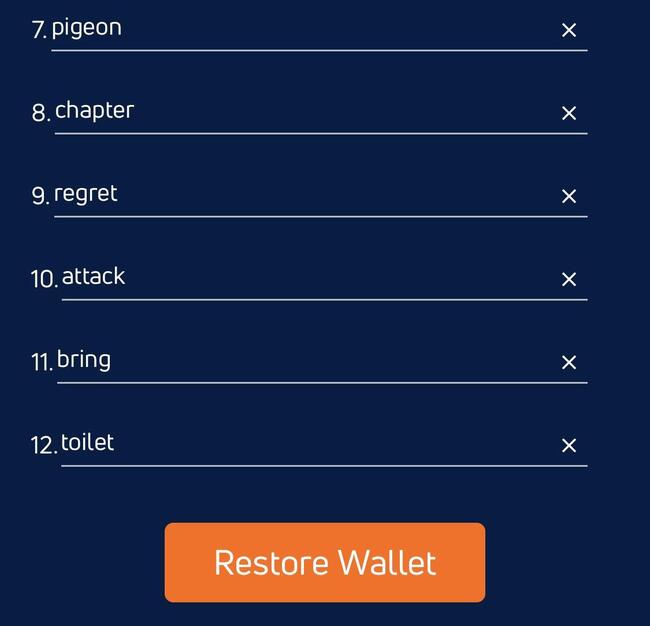 7. Jaxx will display a few animations like the one below, letting you know it is syncing all the available coins.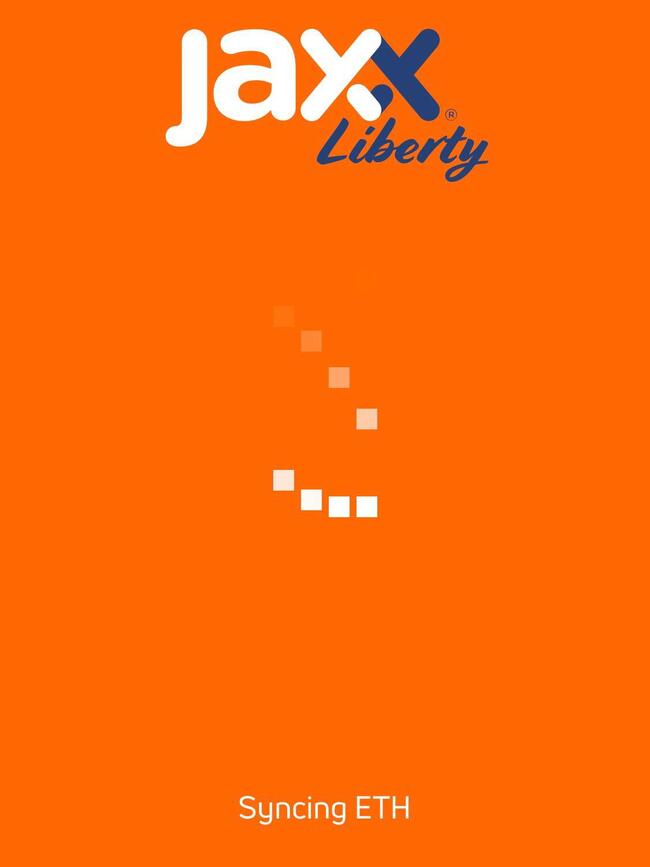 8. Finally, you will be taken to the main menu screen where you will see your funds updated on the user interface.
And that's it! Your wallet has been recovered onto Jaxx.
If you are interested in storing your backup on something a little more robust and hardy than paper, consider picking up a Billfodl. It is designed to protect your recovery phrase from fires and floods by storing your mnemonic phrase in marine-grade 316 stainless steel. No stamping required. You can learn more about the Billfodl or buy one below.