Disclaimer: this article includes links to products for sale on our store.
In this post we are going to cover: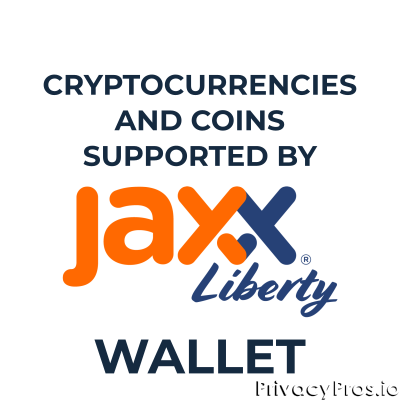 History of Jaxx Liberty wallet
Entire list of supported coins
Operating systems compatible with Jaxx Liberty wallet
Plus more... Read on to learn everything you need to know about what cryptocurrencies and coins Jaxx Liberty wallet supports.
Cryptocurrencies are gaining momentum once again, and people are searching for a safe and secure way to store their crypto portfolio. With so many wallets on the market, it may be hard to choose the right one. The truth is, there is no one 'right' wallet for everyone, as it all boils down to personal preference and the specific needs of the person.
Jaxx is a well-known multi-currency wallet developed by Decentral, a company known for its cryptocurrency ATMs as well as other services in the digital currency ecosystem.
Cryptocurrencies supported by the Jaxx wallet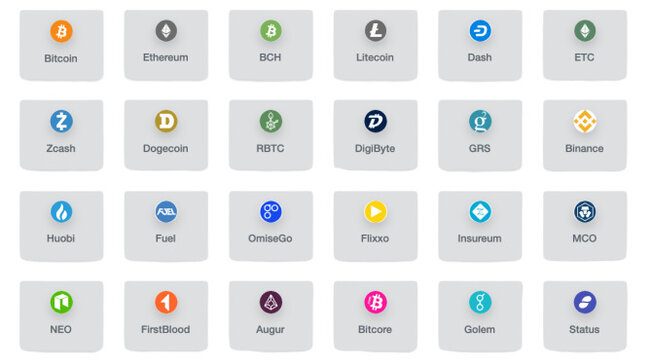 The Jaxx wallet currently supports more than 80 different cryptocurrencies. Some of the more popular choices include:
Bitcoin
Ethereum
Bitcoin Cash
Litecoin
Dash
Ethereum Classic
Zcash
Binance Coin
Digibyte
Cardano
RBTC
Augur
Status
OmiseGo
More!
See Entire List of Supported Coins
As you can see, Jaxx is a multi-currency wallet. It was also one of the first wallets to integrate services such as Shapeshift into its UI. This feature helps users convert one coin to another in the app itself.
The controversy behind the Jaxx wallet
For the most part, Jaxx users rate the wallet highly and consider it one of the best hot wallets on the market…at least in terms of user friendliness.
However, that is only half the story. Many usershave reported bugs related to trading currencies directly on the wallet exchange as well as to the loading of the application itself. Mobile device users claim that the app requires around 15 seconds to load, while desktop users experienced loading times of 2 to 3 seconds.
Additionally, Jaxx is a hot wallet. Hot wallets are always connected to the internet. This makes transacting with wallet funds easier, but cuts back on safety and indeed, in June 2017, a Jaxx user lost around $400,000 in cryptocurrencies from his wallet due to a vulnerability in the software. Because of this, be aware that many warn you to stay away from Jaxx due to its known bugs, security loopholes, and sluggishness on various devices.
One thing to note is that the bad reviews are coming from a minority of users and so long as you aren't storing a lot of value on the wallet, the risks may be worth it to you in exchange for the features it offers.
Supported Platforms
Even though Jaxx wallet started as a mobile-only wallet, it now functions across several platforms. This gives Jaxx wallet users a lot of flexibility with how they use the wallet.
Jaxx supports:
Android

iOS

OS X

Windows

Chrome (Browser Extension)

Linux
Summary
Jaxx is a great wallet for beginners that want to dabble with crypto and need a minimalistic, easy to use interface. Its support for multiple currencies and native crypto trading via its built-in exchange makes it a perfect all-in-one wallet for beginners.
However, users should know the risks of hot wallets and take resonsibility for their personal finances. Jaxx is not the safest option for large sums of cryptocurrency, as it is a hot wallet. Also, even though Jaxx updates its wallet fairly often, bugs are an inevitability.
Increase Wallet Security with Billfodl
In order to enhance every wallet's security, you can utilize the Billfodl. Most wallets these days allow you to back them up with what is known as a recovery phrase. You can learn more about that here. Most store this phrase on a piece of paper, but paper (much like electronics) is very vulnerable to fire and flood.
The Billfodl is the most reliable and hardy recovery seed backup for cryptocurrency wallets on the market today, containing a laser cut unit made of 316 stainless-steel and a set of tiles with various pre-engraved numbers and letters. Using the provided tiles, you recreate the seed you were given when setting up your wallet and then hide the unit someplace safe until it is needed.Check out Billfodl and sleep like a baby knowing your crypto holdings are safe.