Disclaimer: this article includes links to products for sale on our store.
In this post we are going to cover: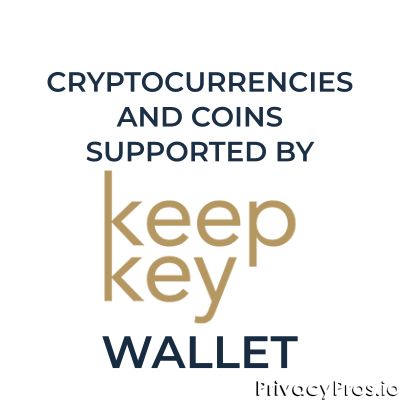 History of KeepKey wallet
Entire list of supported coins
Operating systems compatible with Exodus wallet
Plus more... Read on to learn everything you need to know about what cryptocurrencies and coins KeepKey wallet supports.
Cryptocurrency investors are getting more and more concerned with their safety as another bull run approaches. As investors build their portfolio, they'll need to pick up a hardware wallet to custody their assets and keep them secure, so finding a wallet that supports all of their assets is key.
There are many wallets on the market, catering to the needs of different groups of people and most support different assets from the others, which can make potential customers indecisive in choosing the wallet that suits them. This article is meant to help you determine the best cryptocurrency wallet for you.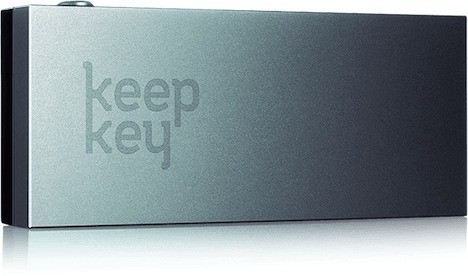 KeepKey is one of the top 3 most popular hardware wallets on the market, along with TREZOR and Ledger. The KeepKey hardware wallet was launched in 2015 and costs $79 at the moment. Even though it is one of the cheapest on the market, it offers quite an array of features. The company was acquired by ShapeShift in 2017, who immediately added access to their exchange right from the KeepKey, allowing users to trade cryptocurrencies without ever exposing their private keys online.
Cryptocurrencies Supported By KeepKey

KeepKey natively supports sending and receiving 7 cryptocurrencies, which are:
Bitcoin
Ethereum
Bitcoin Cash
Bitcoin Gold
Dash
Dogecoin
Litecoin
plus over 30 more ERC20 tokens
See Entire List of Supported Coins
Unlike TREZOR and Ledger, which support over 100 digital assets, KeepKey supports only a handful. This should not be a problem for Bitcoin maximalists as well as holders of the other 6 cryptocurrencies that KeepKey supports, but does pose a problem for those that want to diversify further. For that reason, KeepKey has integrated ERC20 support and now offers the ability to store over 30 ERC20 tokens.
ERC20 Token Support
After years of users asking for ERC20 support on various forums, KeepKey finally decided to implement it. It now supports over 30 ERC20 tokens, including the biggest ones such as:
Augur (REP)
Basic Attention Token (BAT)
Binance Coin (BNB)
Civic (CVC)Crypto.com
Gnosis (GNO)
Golem (GNT)
ICONOMI (ICN)
OmiseGO (OMG)
Qtum (QTUM)
Tether (USDT)
0x (ZRX)
ERC20 tokens are cryptocurrencies that follow the rules of the Ethereum ERC20 protocol. Sending any amount of any ERC20 token to another wallet requires the sender to have enough Ether to cover the transaction fees. The transaction fees are calculated by the complexity of the transaction. That internal Ether price is called "Gas".
Other Coin Support
KeepKey wallet used to support Testnet and Namecoin, however support for these was removed. KeepKey also intends to add support to more cryptocurrencies, as many users are asking for Ripple (XRP) support.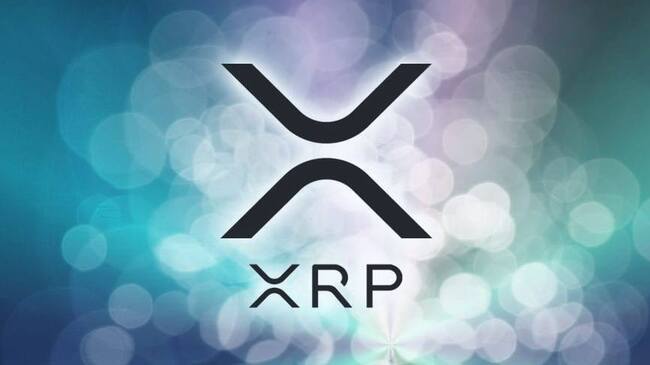 Shapeshift Integration
ShapeShift acquired KeepKey in 2017, and the feature of cryptocurrency swapping has been implemented ever since. Shapeshift has also added a new feature that allows KeepKey users to manage the funds on the keepkey via the shapeshift platform without having to go through KYC/AML (until they want to trade). Besides convenience, this feature improves safety, as the user's private keys are never exposed to the internet.
Which Operating Systems Support KeepKey?
You can use your KeepKey on your Windows, Mac and Linux machines. Keepkey's Chrome app is also available on each of these operating systems.
As far as mobile phone support, KeepKey enables it via the MyCellium application. However, one thing to note is that KeepKey connects to the phone via an OTG adapter cable. If the mobile device does not support or cannot connect to the OTG cable, the user would not be able to use KeepKey on with that device.
Keepkey is supported by:
Windows

Mac

Linux

Chrome (browser extension)

Mobile support through Mycellium app
Increase Keepkey Security with a Billfodl
In order to enhance every wallet's security, you can utilize the Billfodl. Keepkey allows you to back up your wallet with what is known as a recovery seed, a 12 to 24 word phrase you input when initializing a new wallet if you need to recover your funds. You can learn more about that here.
This is what it looks like on a keepkey: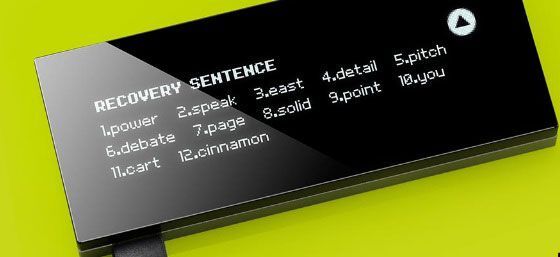 Most users store their Keepkey's 12 word seed on a piece of paper, but paper (much like electronics) is very vulnerable to fire and flood.
The Billfodl is the most reliable and hardy recovery seed backup for cryptocurrency wallets on the market today, containing a laser cut unit made of 316 stainless-steel and a set of tiles with various pre-engraved numbers and letters. Using the provided tiles, you recreate the seed you were given when setting up your wallet and then hide the unit someplace safe until it is needed. Check out Billfodl and sleep like a baby knowing your crypto holdings are safe.
Summary
KeepKey is a competitor to the TREZOR and Ledger hardware wallets. Each of these 3 wallets have their distinct features and disadvantages. While KeepKey does not support as many cryptocurrencies as its competitors, it does offer a built-in cryptocurrency exchange powered by ShapeShift as well as many other features.