Disclaimer: this article includes affiliate links. When you make a purchase through one of our links, we may receive commissions.
In this post we are going to cover: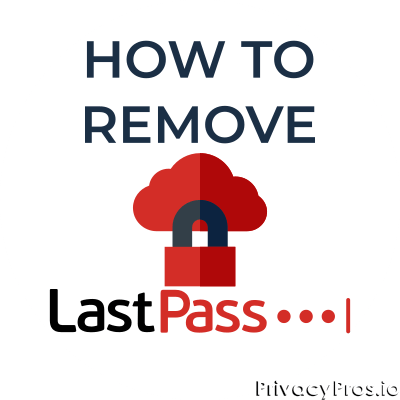 Steps to uninstall Lastpass from Windows desktop
Steps to uninstall LastPass from Chrome browser
Steps to shutdown your LastPass account
Plus more... Read on to learn everything you need to know about how to remove LastPass.
Want to get rid of Lastpass on all your different devices? Find out how in this breif step-by-step guide.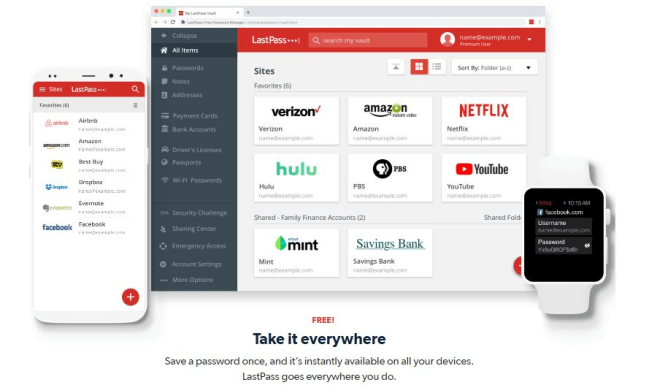 How to uninstall Lastpass on your Windows Desktop
1. Right-Click the window icon, which can be seen at the lower left-corner.

2. Click on Programs and Features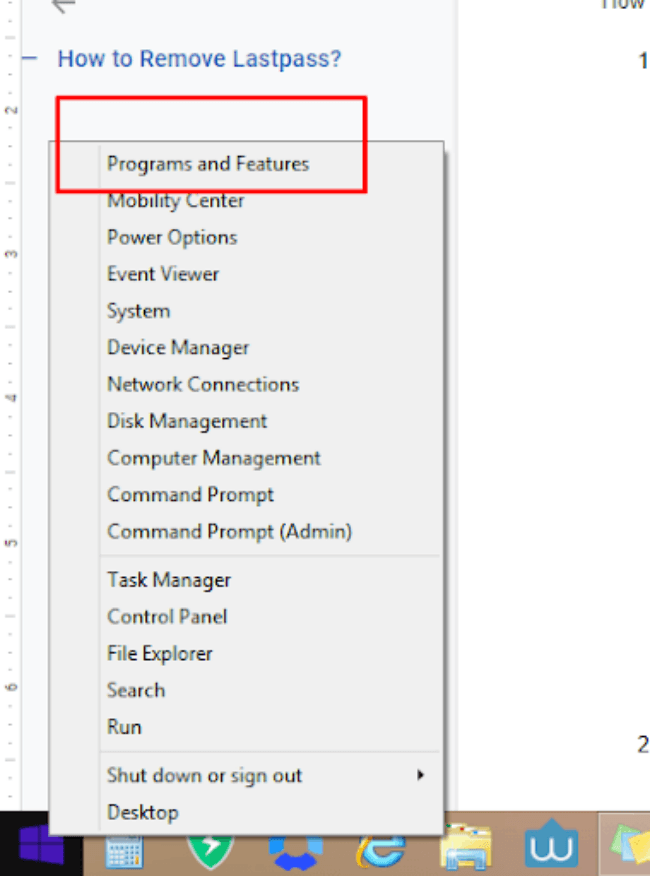 3. Right click the Lastpass application, then click Uninstall

How to Uninstall LastPass from Chrome Browser
1. Right-Click the active LastPass Application from your Chrome Toolbar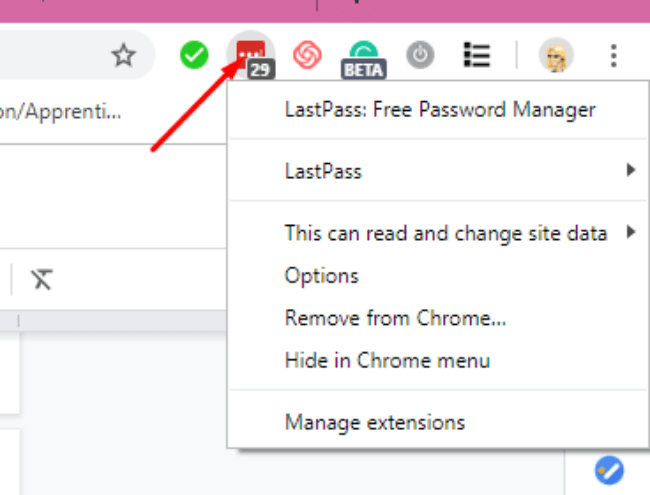 2. Click on Remove from Chrome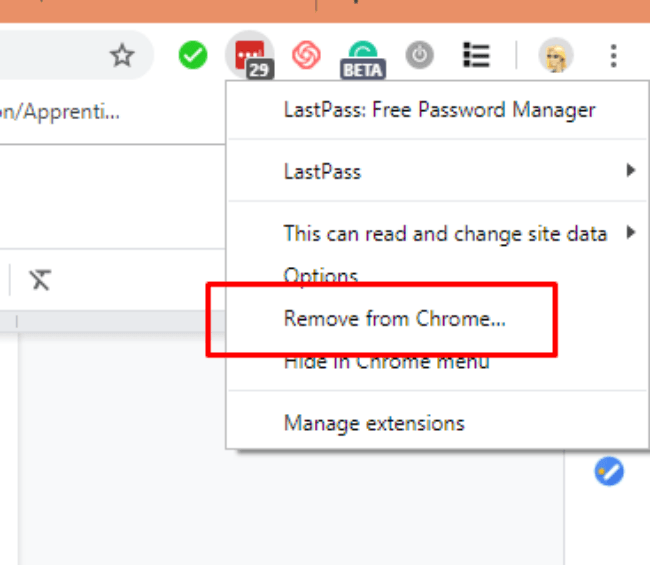 How to Shutdown a Lastpass Account
If for some reason, you want to cancel your premium account (perhaps you weren't satisfied with the services or you found a better way to save your password) here is how.
Advice: But before you cancel your account, we advise you to export all your data first as this operation is irreversible.
Once you've exported everything, please follow the steps below:
1. Open a web browser and go to https://lastpass.com/delete_account.php.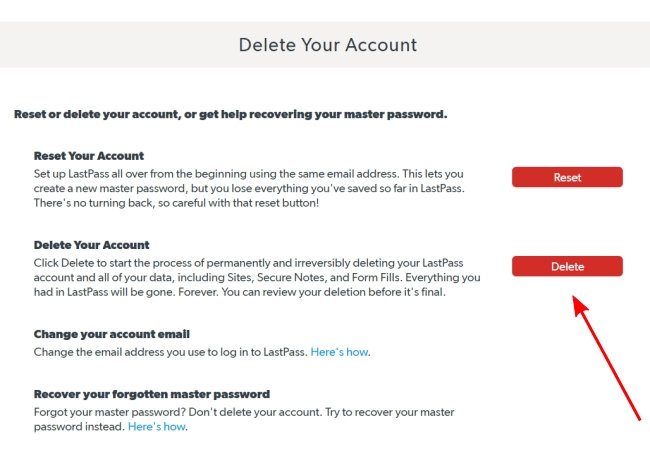 2. Click the delete button as seen above.
3. When prompted, click yes to indicate that you know your Master Password

4. Enter your Master Password
But what if you forgot your Master Password? Worry not, you can still delete your account. Follow the same steps above (1-2)
3. When prompted, click NO to indicate that you don't know your Master Password

4. Enter your e-mail address, and click send e-mail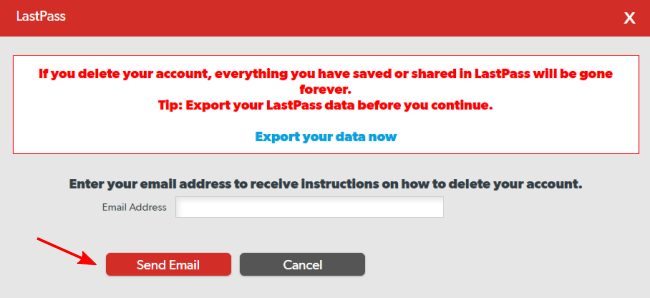 Check your inbox and follow the instruction on how to delete your account.
FAQ
What is password management?
Password management is a set of principles and best practices for users while storing and managing passwords in an efficient manner to secure passwords.
What is the use of LastPass?
With LastPass you can secure important notes, small pictures, travel documents, contact info or financial data.
Is LastPass safe to use?
Yes, it is safe. LastPass uses AES-bit encryption (all passwords are stored safely). Besides, LastPass has an advanced multi-factor authentication options for extra layers of security.
Can LastPass be hacked?
LastPass doesn't know your master password, so it can't decrypt your data.