Back to results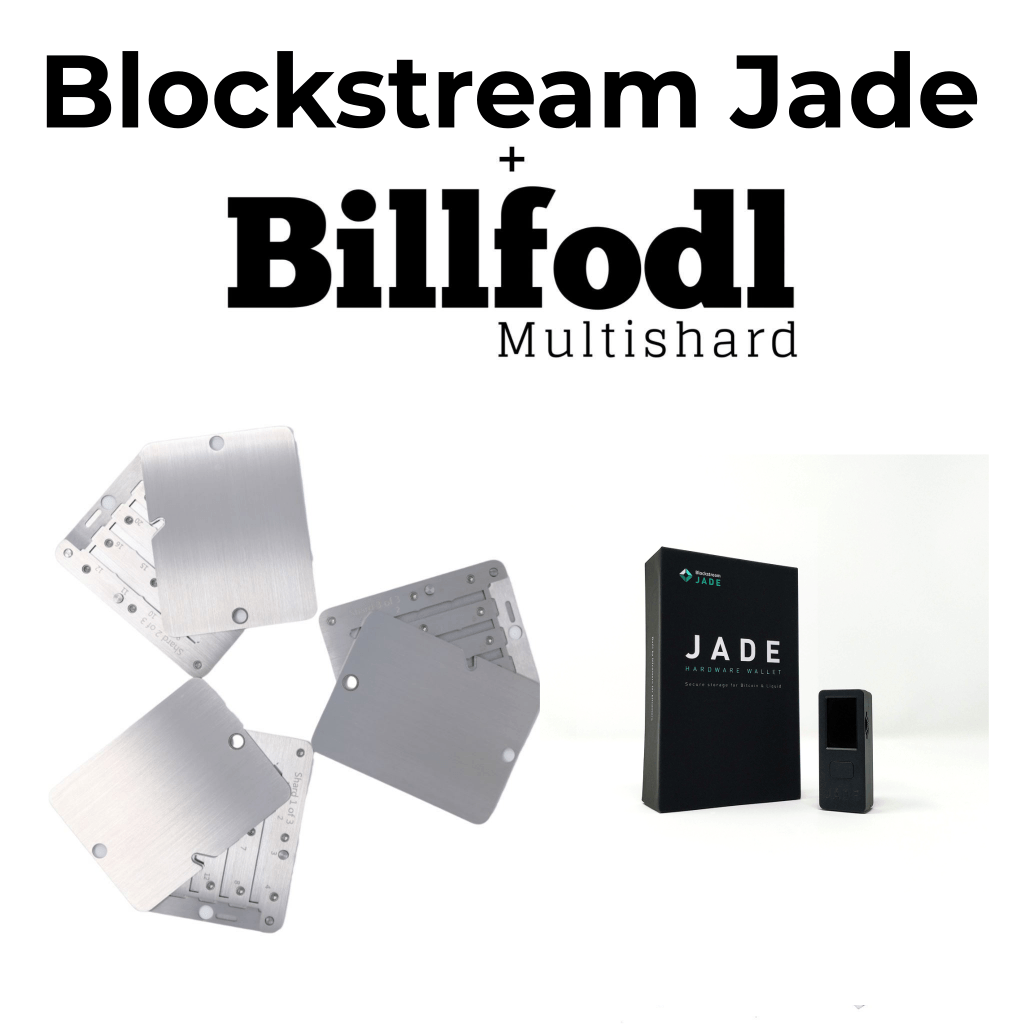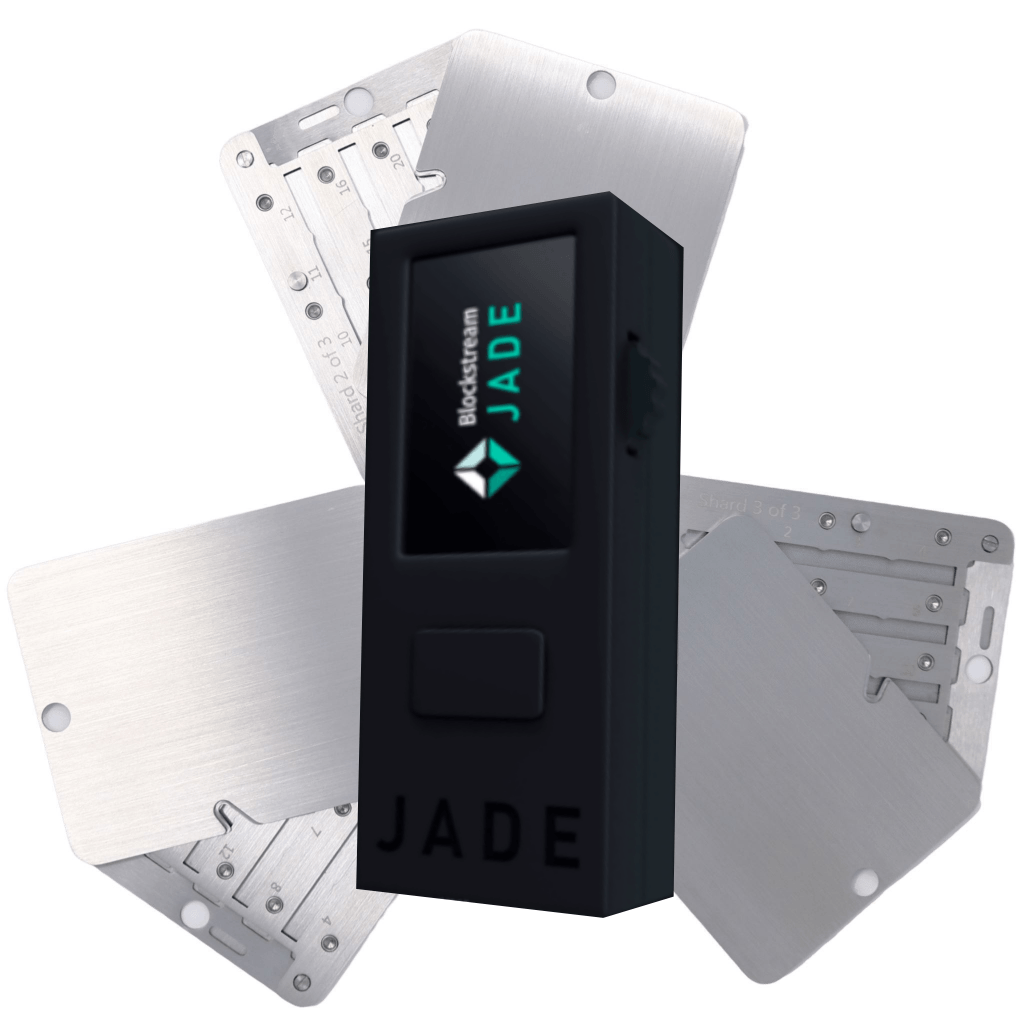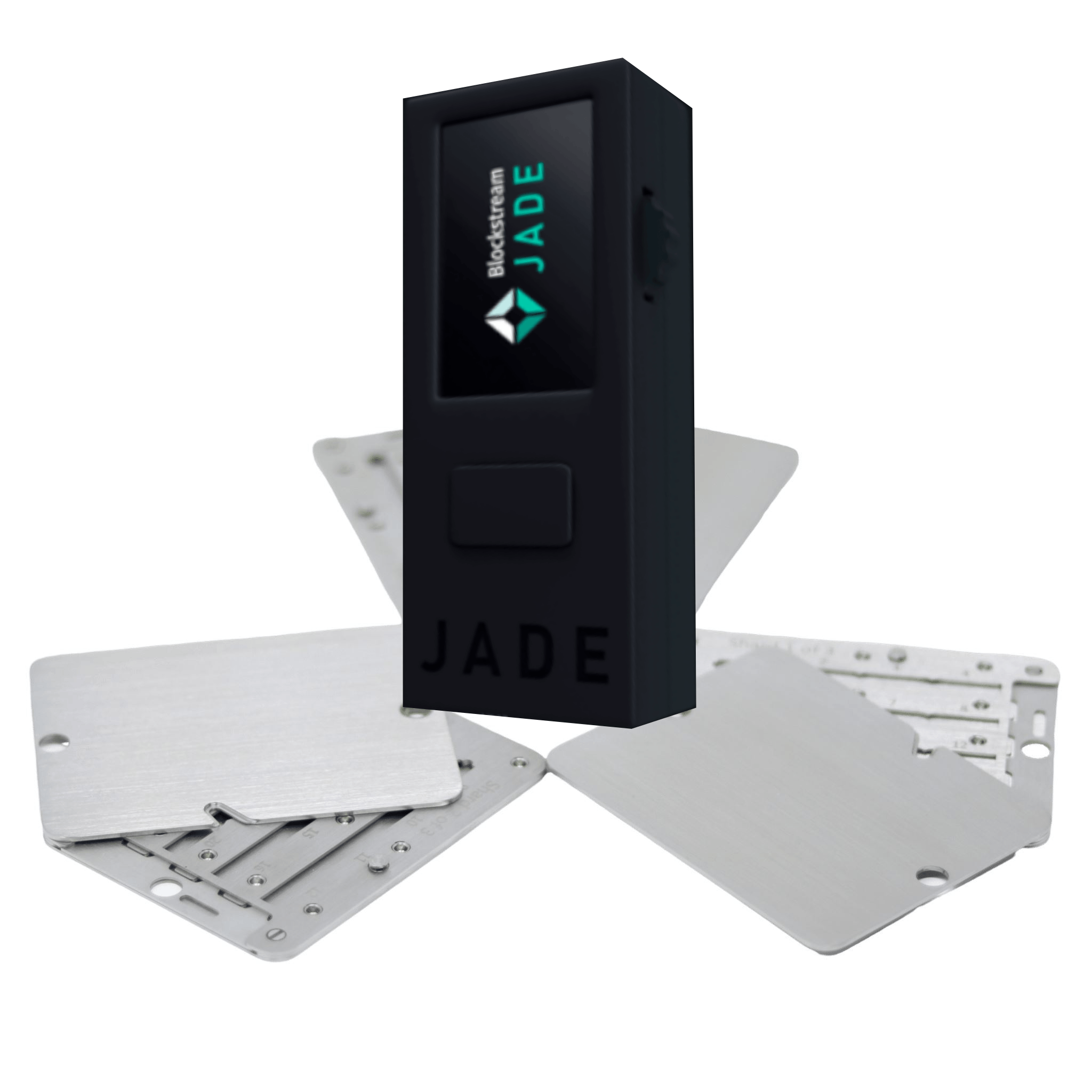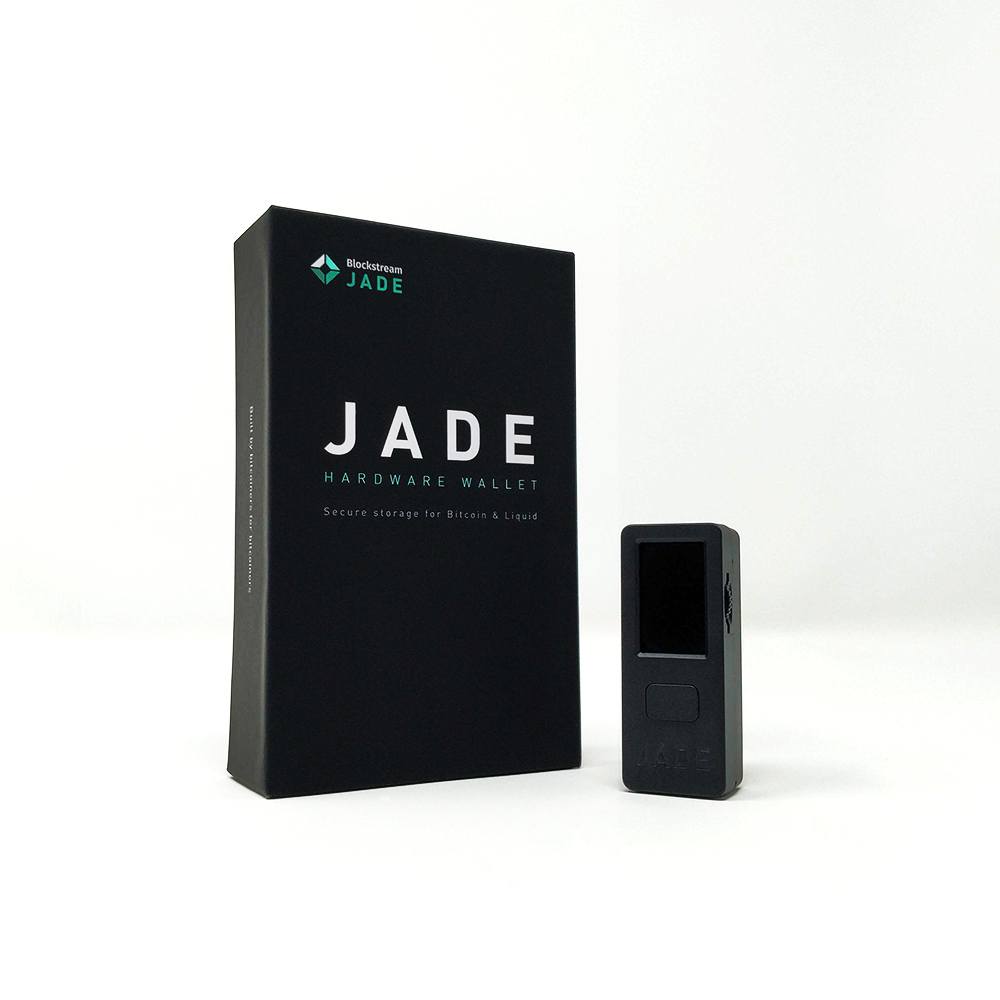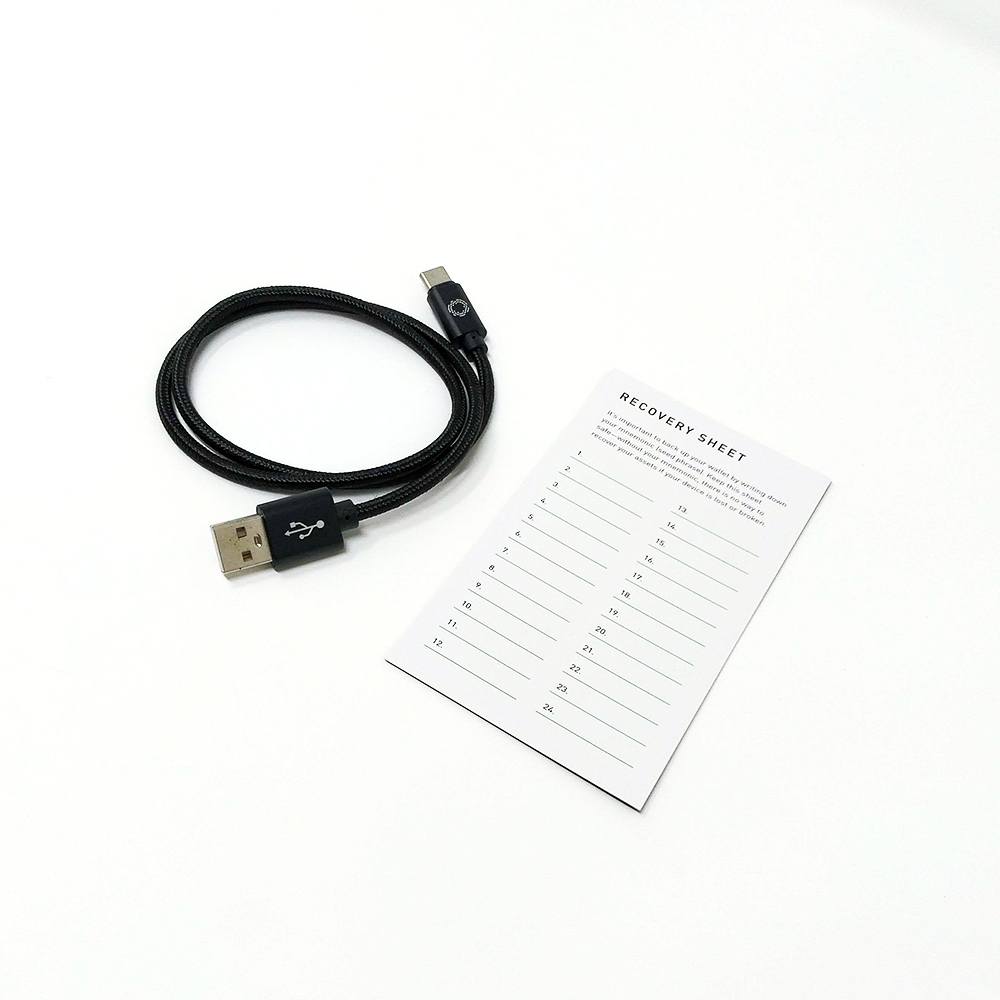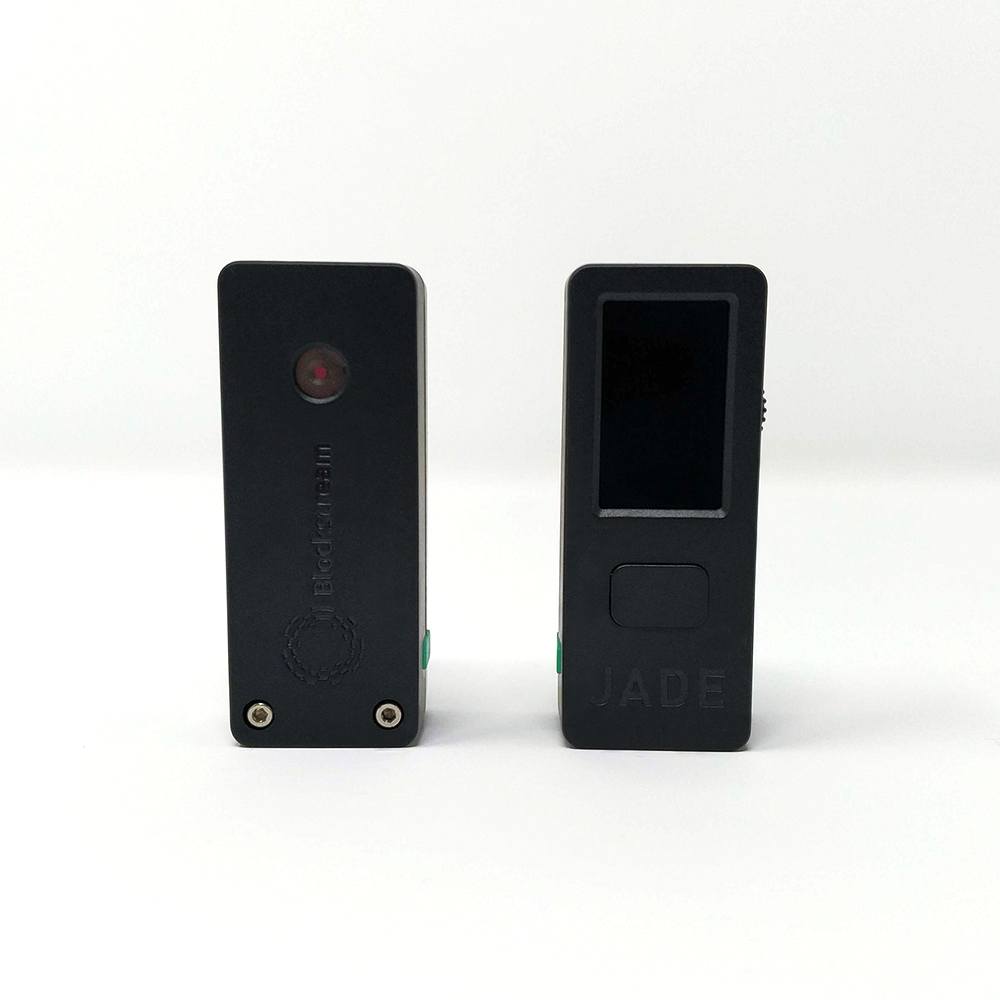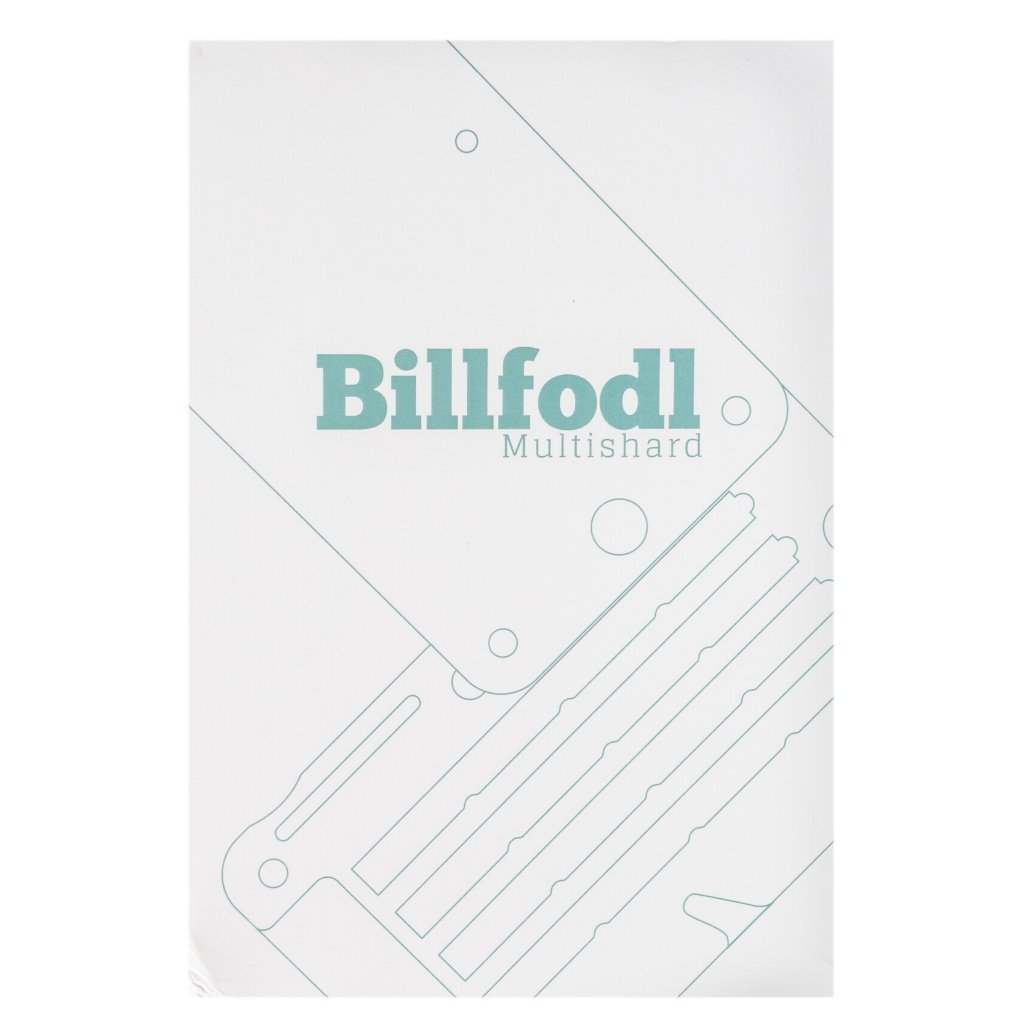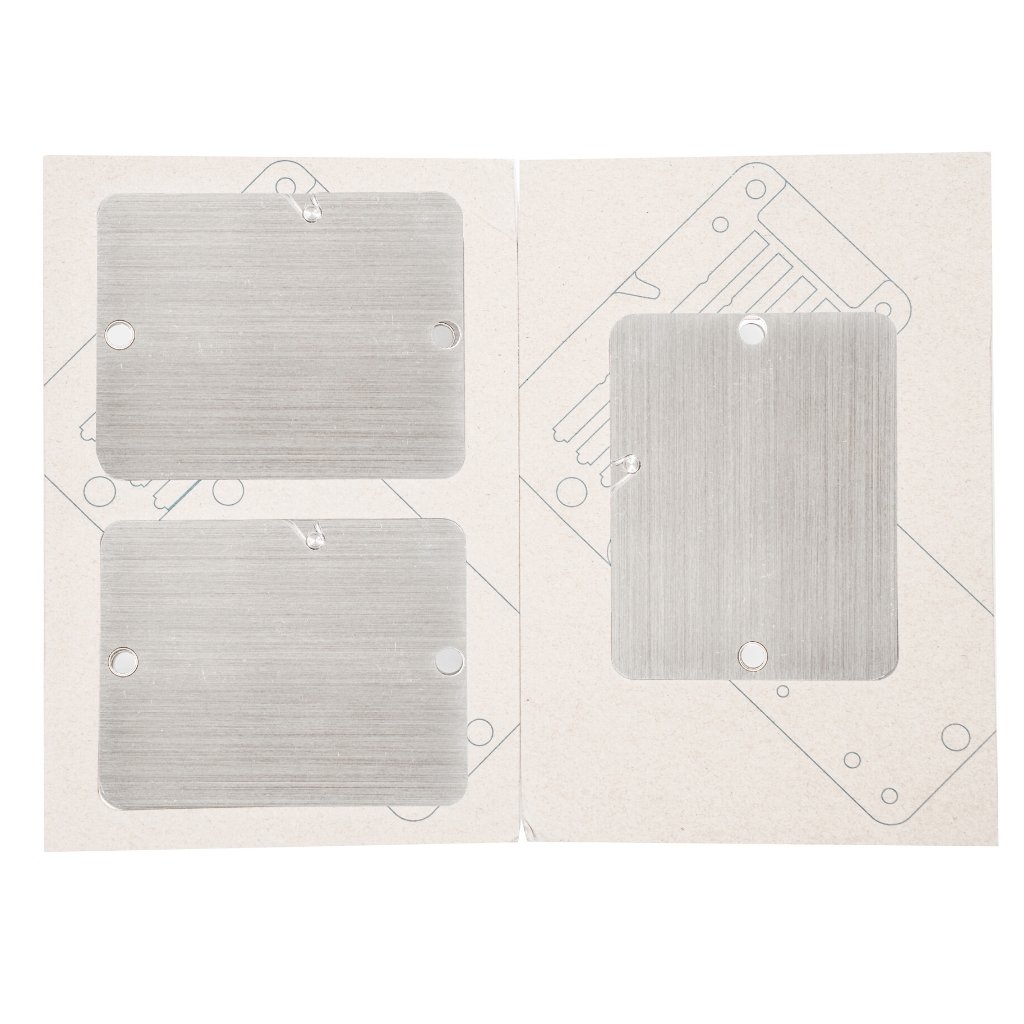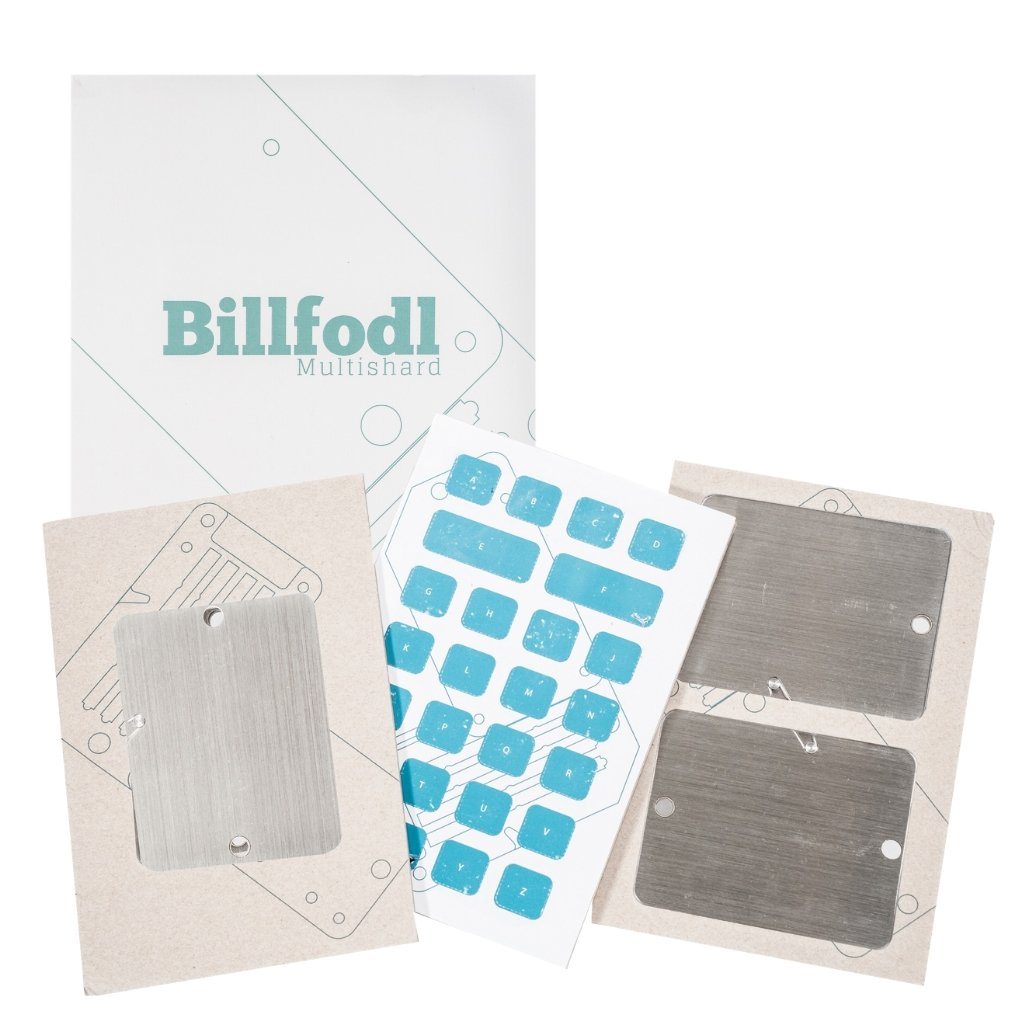 In stock
Blockstream Jade + Multishard
Fully open-source for both hardware and software
$
or pay $0.0 for 0 months interest free
Order in the next 24 hours for 12/12 delivery
*125% money back guarantee
Description
Technical Specifications
User Ratings
Description
Description
Fully open-source for both hardware and software, Blockstream Jade secures your keys offline in combination with Blockstream Green. The device supports both Bitcoin and its leading sidechain, the Liquid Network. Enhance your security with a stainless steel backup of your recovery phrase using Billfodl.

Out of the box, Blockstream Jade enables you to send and receive Bitcoin and all Liquid assets issued on the Liquid Network. This includes L-BTC, major assets such as Tether (USDt), L-CAD, and JPYS (which Ledger already supports on the Nano S), and any tokens issued by other Liquid users.
Advanced Liquid asset support
Full-color screen with QR code support
Rate-limited, server-enforced PIN protection
Hardy Backup on Billfodl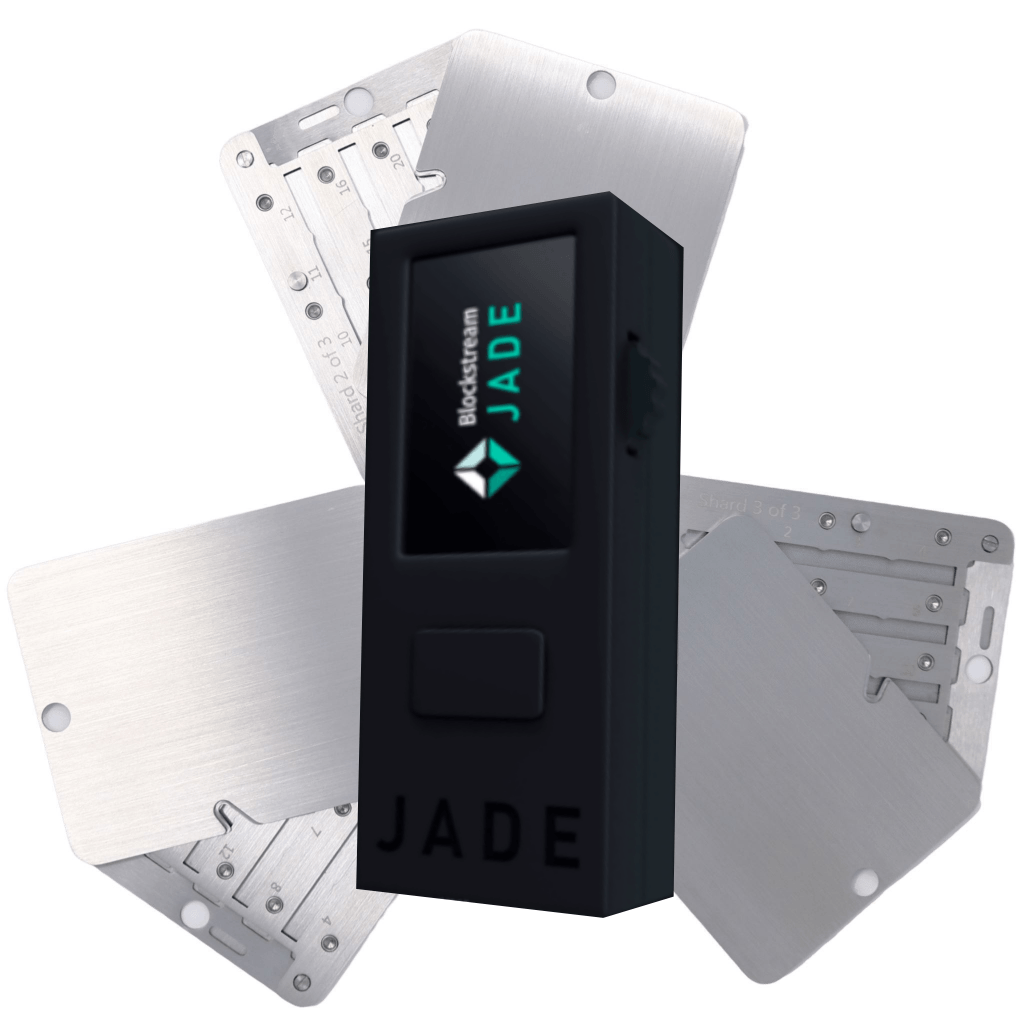 Seed Backup on Billfodl
The Billfodl's marine-grade 316 stainless steel means your recovery phrase is built to weather anything nature or man will throw at it. No fire. No flood. No EMP blast can compromise the safety of your coins when you're backup up on Billfodl.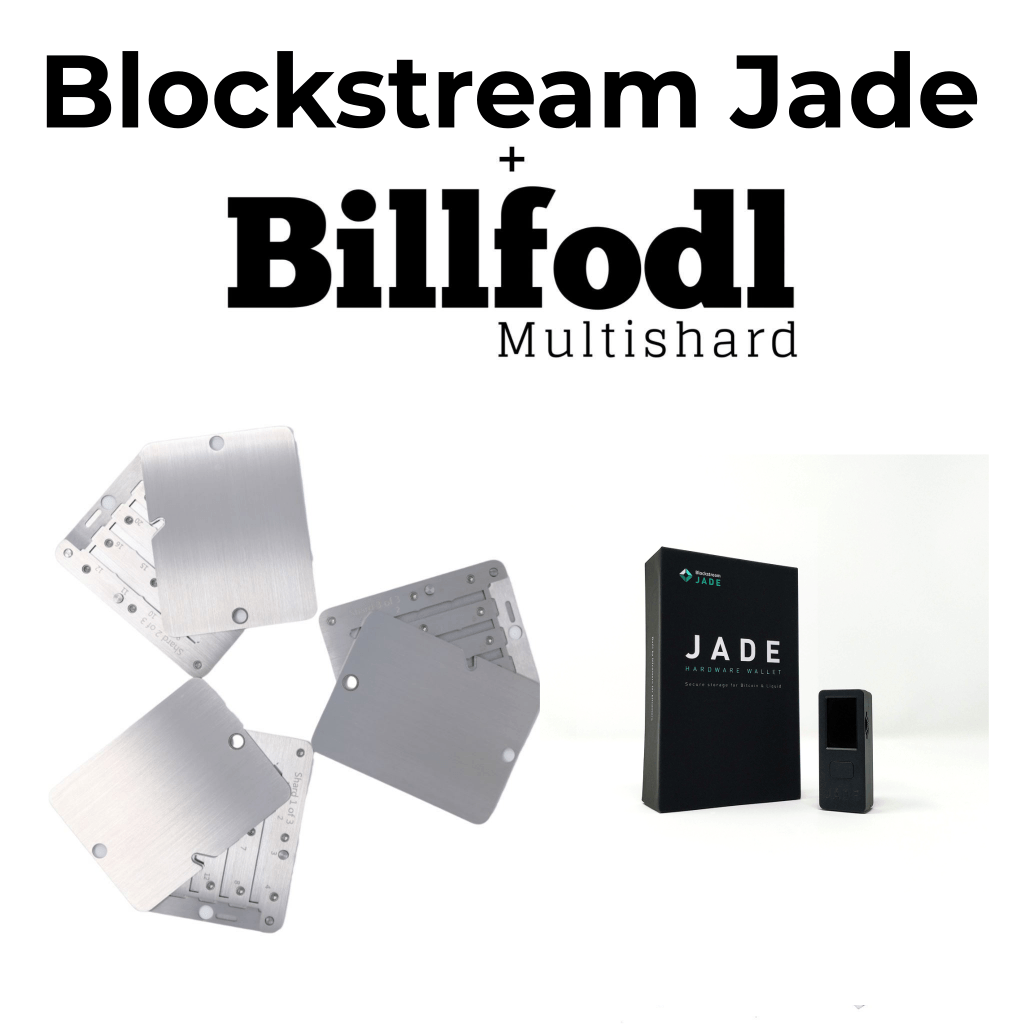 Universal Compatibility
Billfodl is compatible with every hardware and software crypto wallet on the market. It can support BIP39 seeds of 12, 18, or 24 words, or even vanilla private keys - no matter the coin.
Simple Set Up
Have your recovery seed backed up and ready to go in less than 10 minutes. Our 'no stamping required' method means a fast backup without sacrificing security.
Laser-Engraved Tiles
Because our tiles are laser engraved, it means your recovery seed is backed up on characters that are burned permanently into the stainless steel they are engraved on.
Laser Cut Chassis
The main unit is laser cut, which means that, unlike other similar products, the tiles always fit exactly the same every time, making it easier to load and more likely to retain its structure in a fire.
What are you waiting for? Get Yours Now Before They Are Gone!
Technical Specifications
Technical Specifications
| | |
| --- | --- |
| Dimensions | 60mm x 24mm x 17mm |
| Compatibility | Blockstream Green for Android (iOS, Windows, macOS, and Linux support coming soon) |
| Connector | USB-C (Bluetooth LE support coming soon) |
| Screen | 1.14-inch IPS LCD display, 240×135 RGB 16-bit |
| Control | Click-wheel, application button |
| Battery | 240 mAh |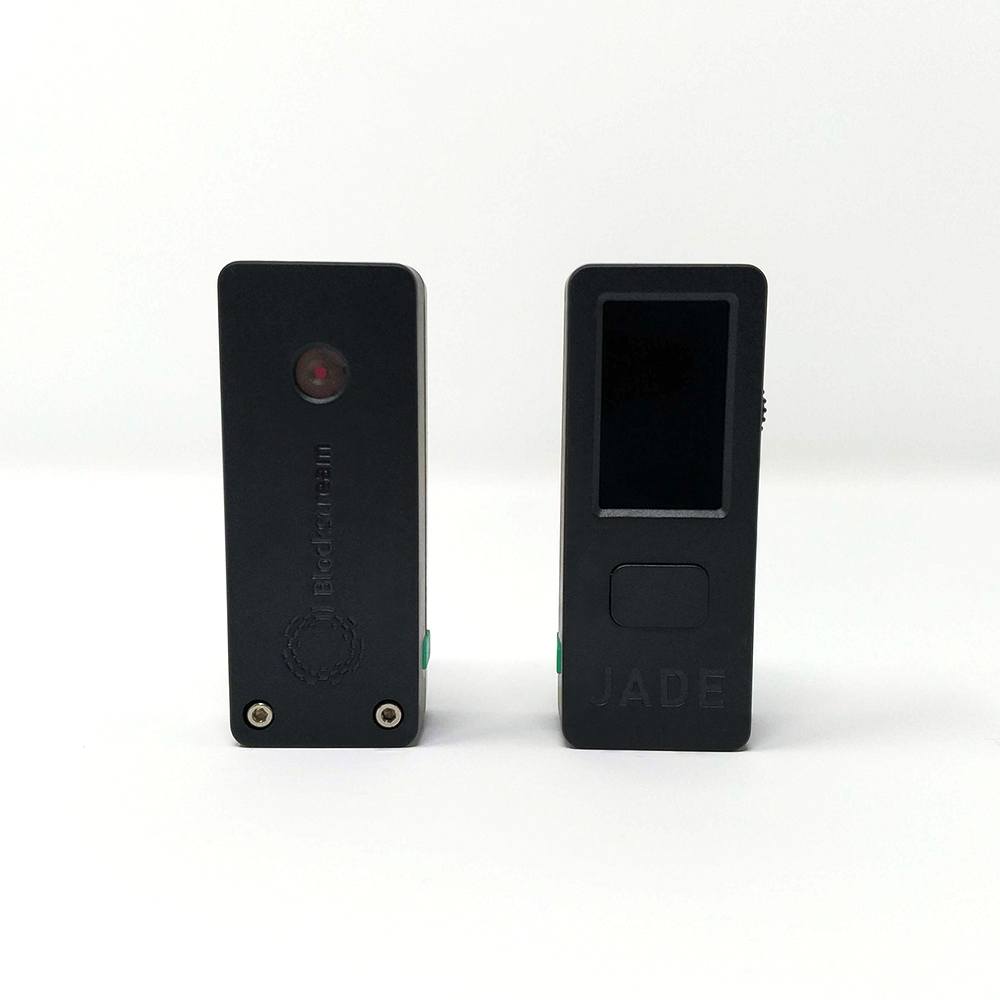 User Ratings
I reached out to @Billfodl_Wallet and offered to see how their seed storage device stands up to a 20 pallet wood fire then again when the same Billfodl was subject to a 600 gallon liquid pool fire (Fuel: Jet A-1) pic.twitter.com/44uRVqzceK

— TOXIC Bitcoin Maximalist 🐂🗝️⚡ (@JimJones1913) August 13, 2019
*warranty only applies to products made by Privacy Pros; third party products not included.