SCREENSHOTS
---

Craig's Document Forgery
WikiLeaks has consistently helped check the validity of Craig S. Wrights claims. Link to Cult of Craig github HERE.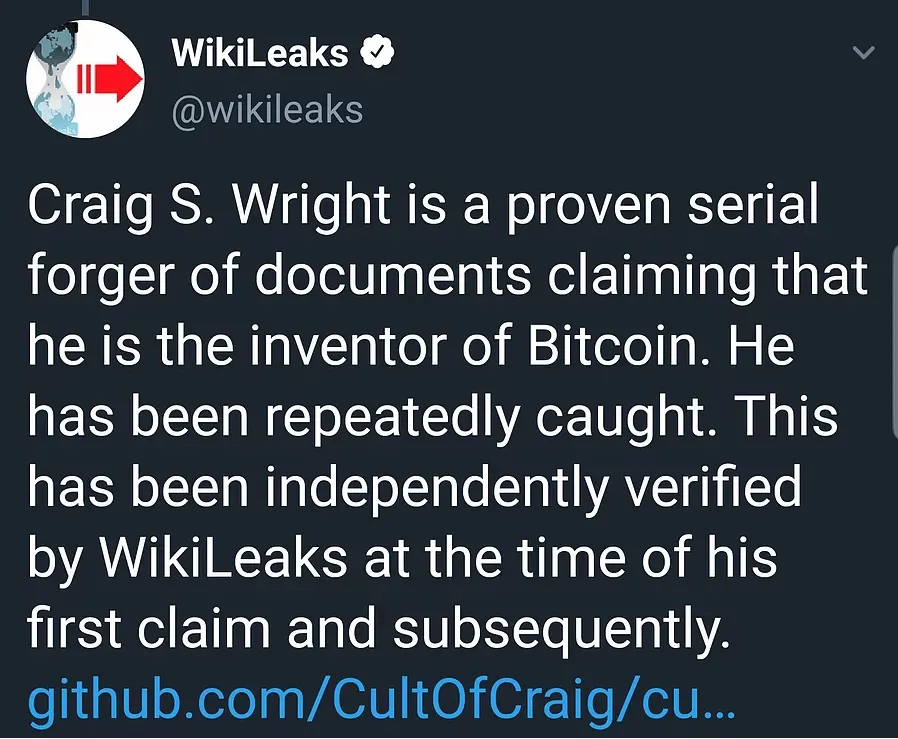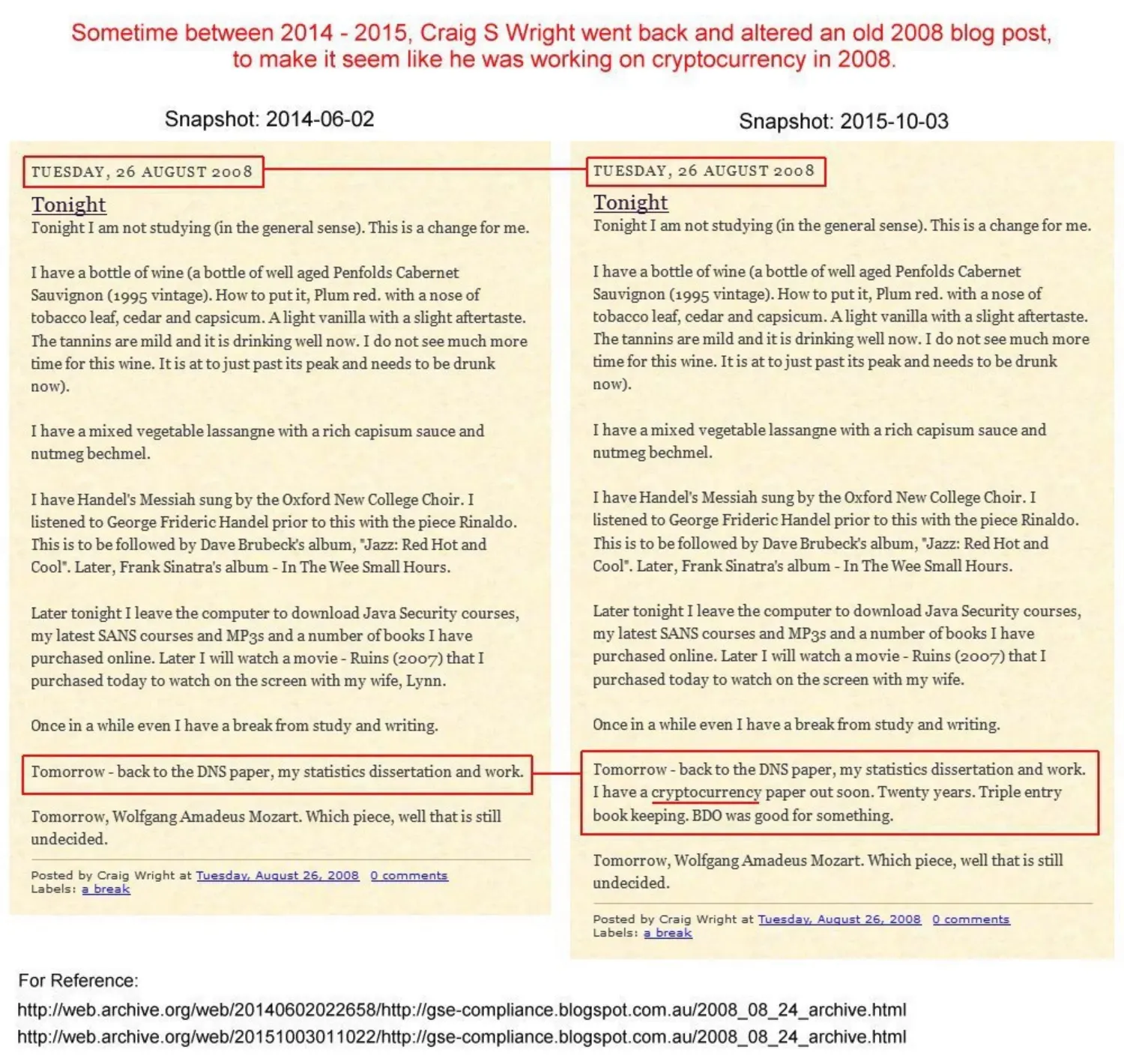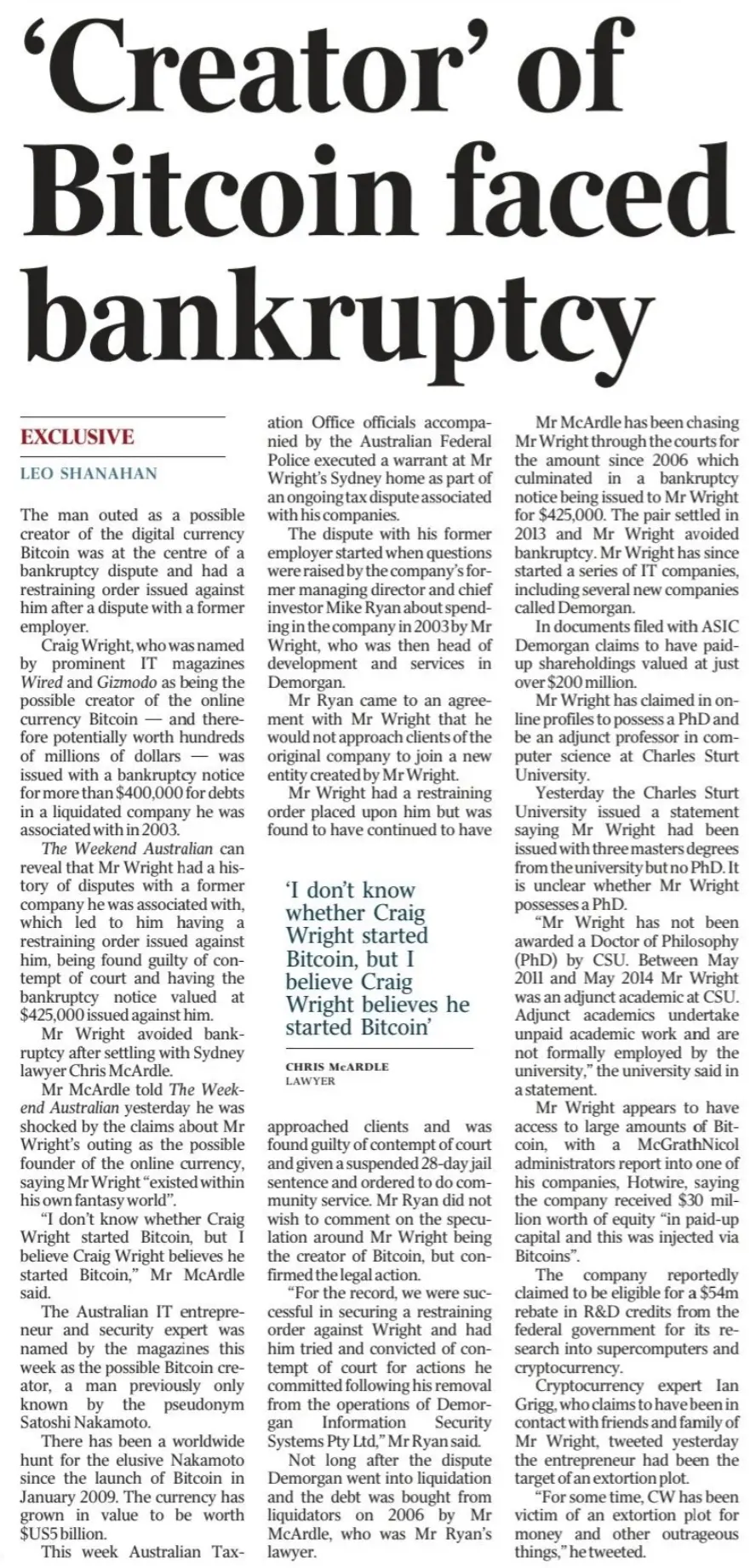 Craig Says He Is and Is Not a Lawyer
In 2009 Satoshi Nakamoto said that he was not a lawyer.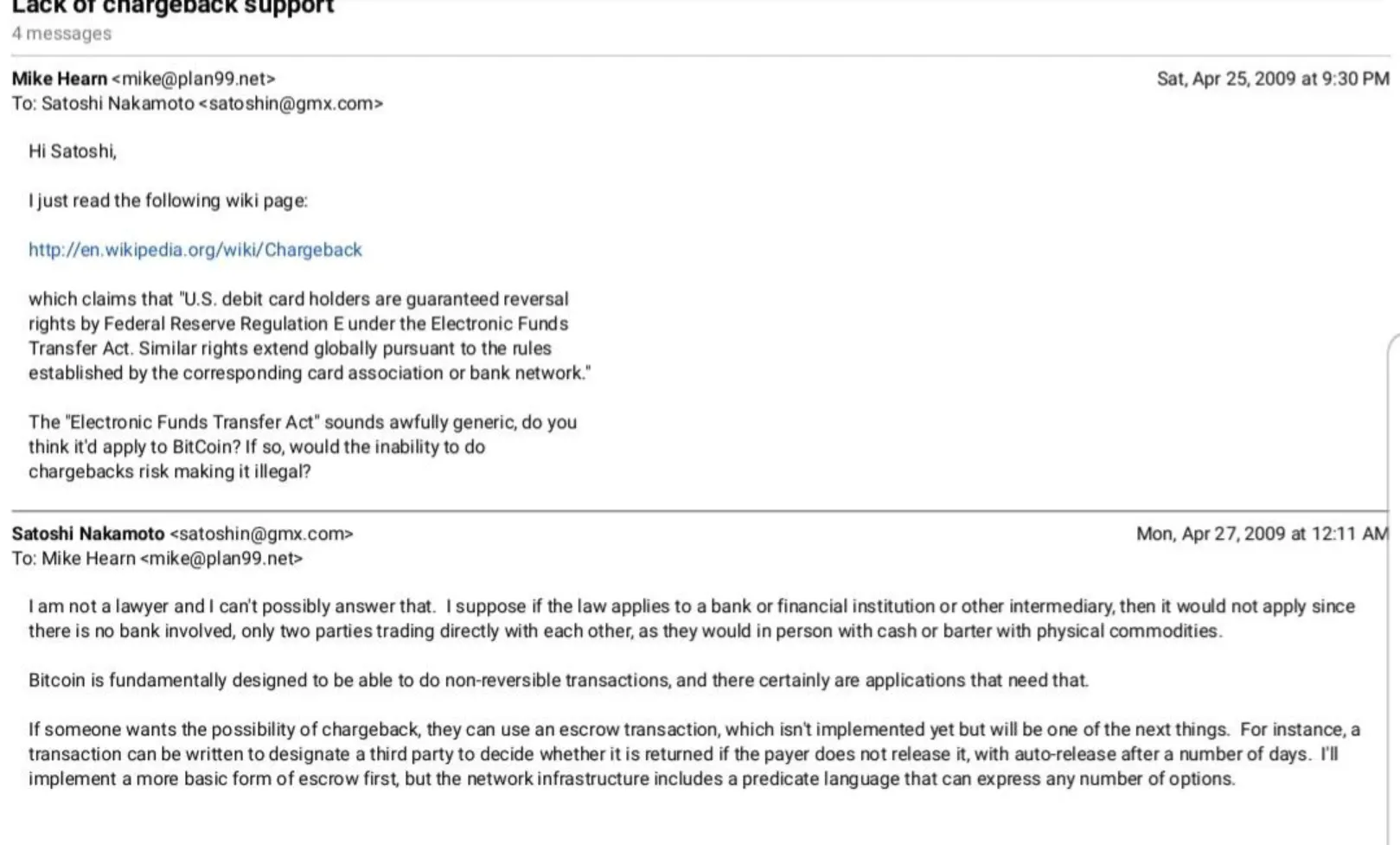 On March 5th, 2019 Craig S. Wright claimed to be a lawyer specializing in Finance Law, posting a picture of his degree dated 1 year before Satoshi stated he was not a lawyer.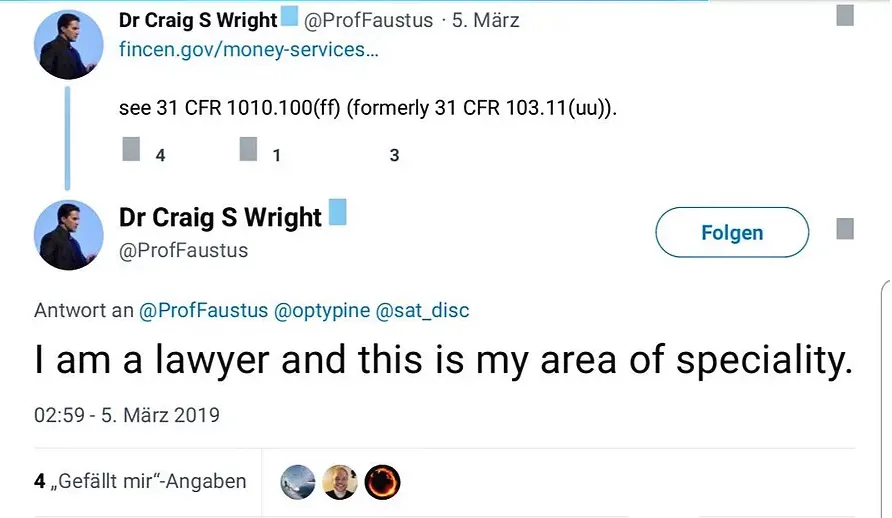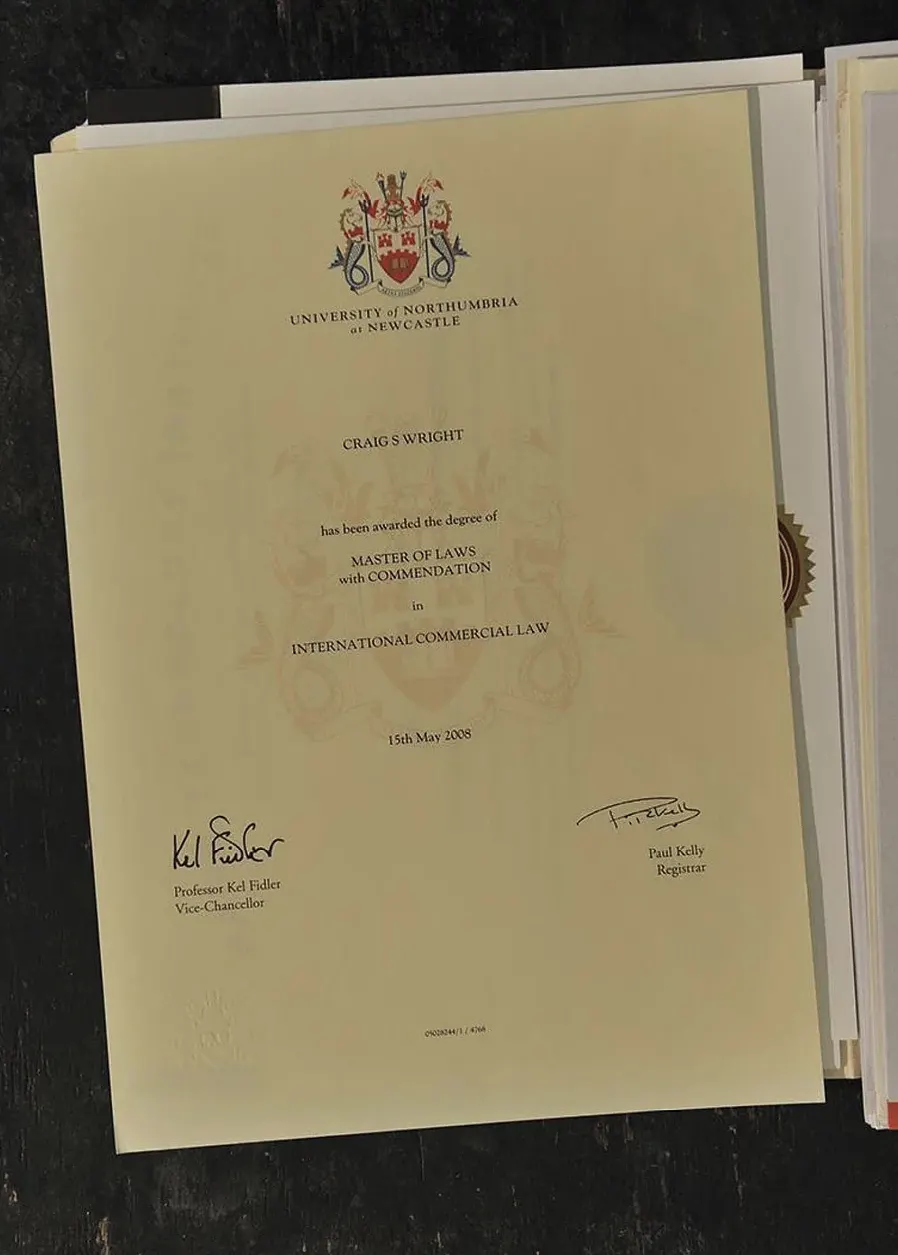 Craig Lies About Registering the Bitcoin.org domain
On April 12th, 2019 Craig S. Wright wrote a Medium article where he claimed to have paid for the Bitcoin.org domain with a credit card with an attached screenshot of the receipt.
In that article, Craig wrote, "This is the source of Vistomail and the registration of the domain bitcoin.org." He then shows this screenshot.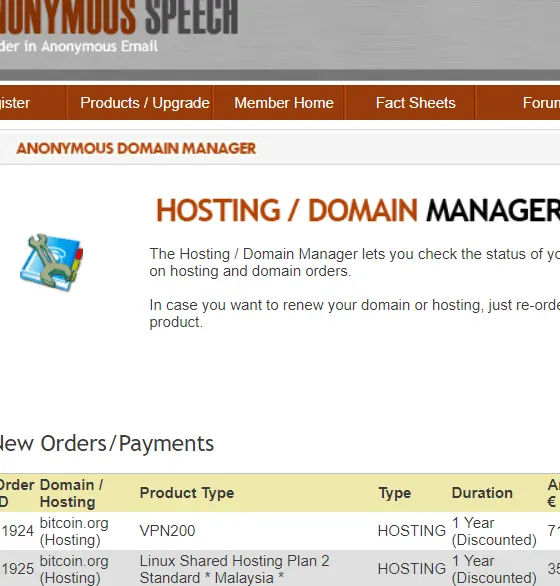 He continues, "What you don't realise yet is that I used my credit card. Yes, as crazy as it might seem to you, I used my credit card to purchase anonymous services."
Unfortunately for Craig, It was quickly discovered that anyone could purchase these services on existing domains.

Craig S. Wright claims to have sent an email to Dave Kleiman on 12, March 2008. He claims to have used an email from a domain that was not registered until January 23, 2009.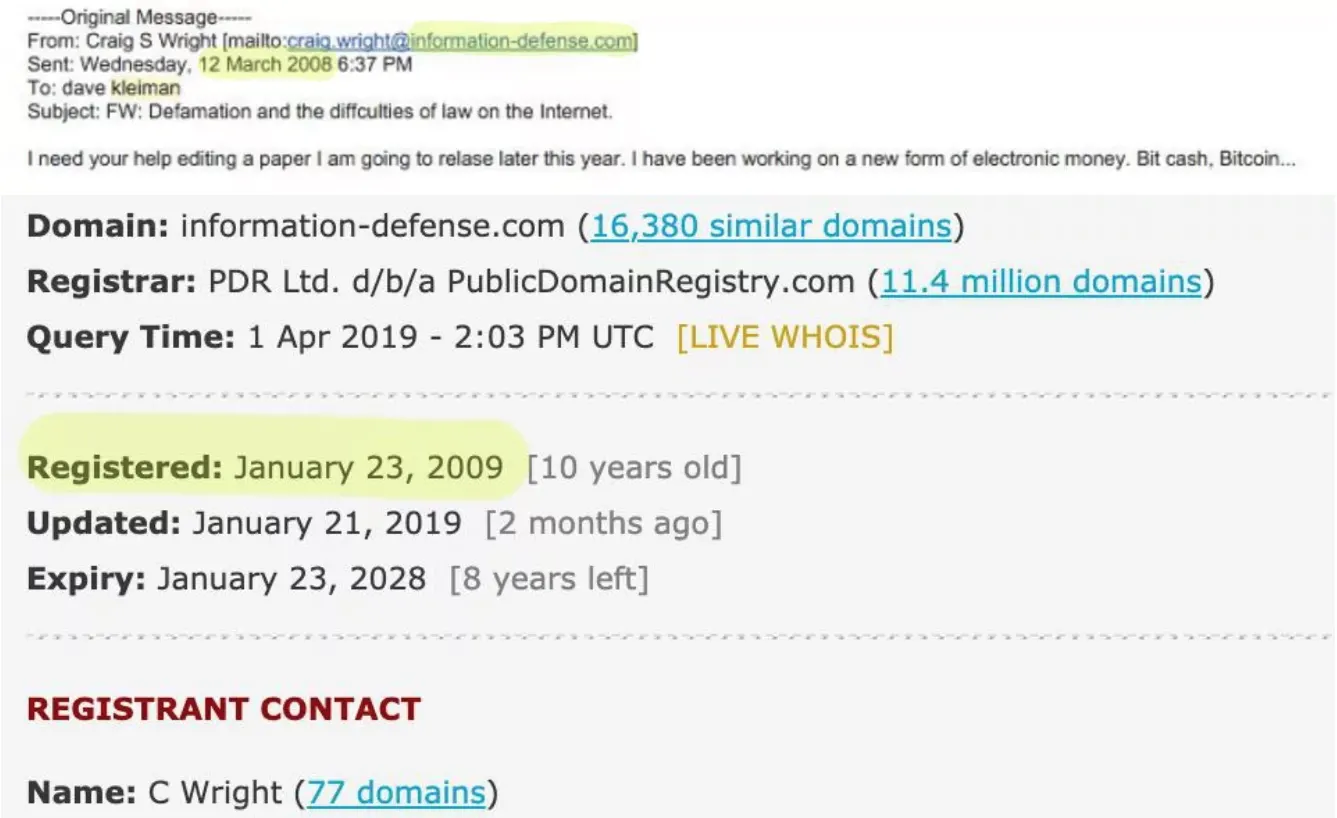 Craig Botches the BTC Genesis Block Date
Satoshi Nakamoto announces the v0.1 release of Bitcoin six days after the genesis block is mined.

Craig S. Wright creates a document dated January 10, 2009 stating the Bitcoin beta will go live January 11, 2009. That is 8 days after the genesis block was mined, in case you are as bad at math as Craig S. Wright.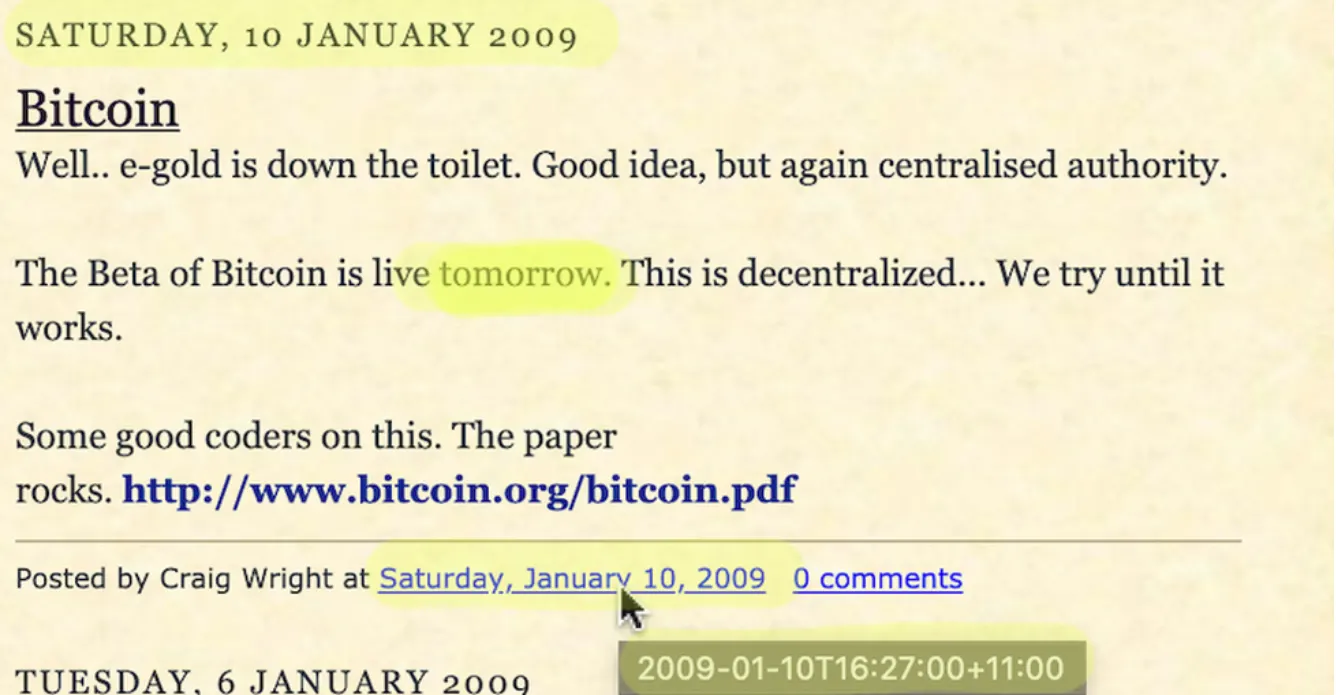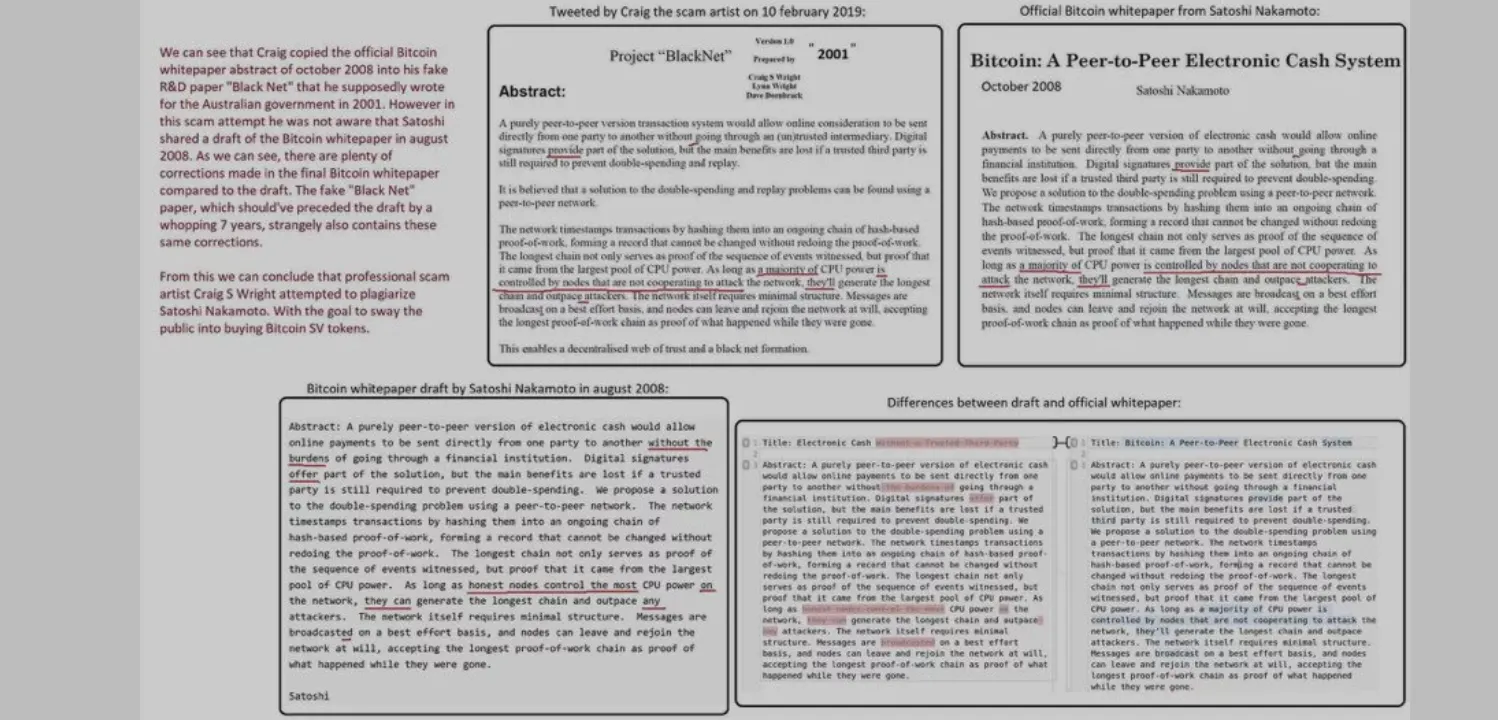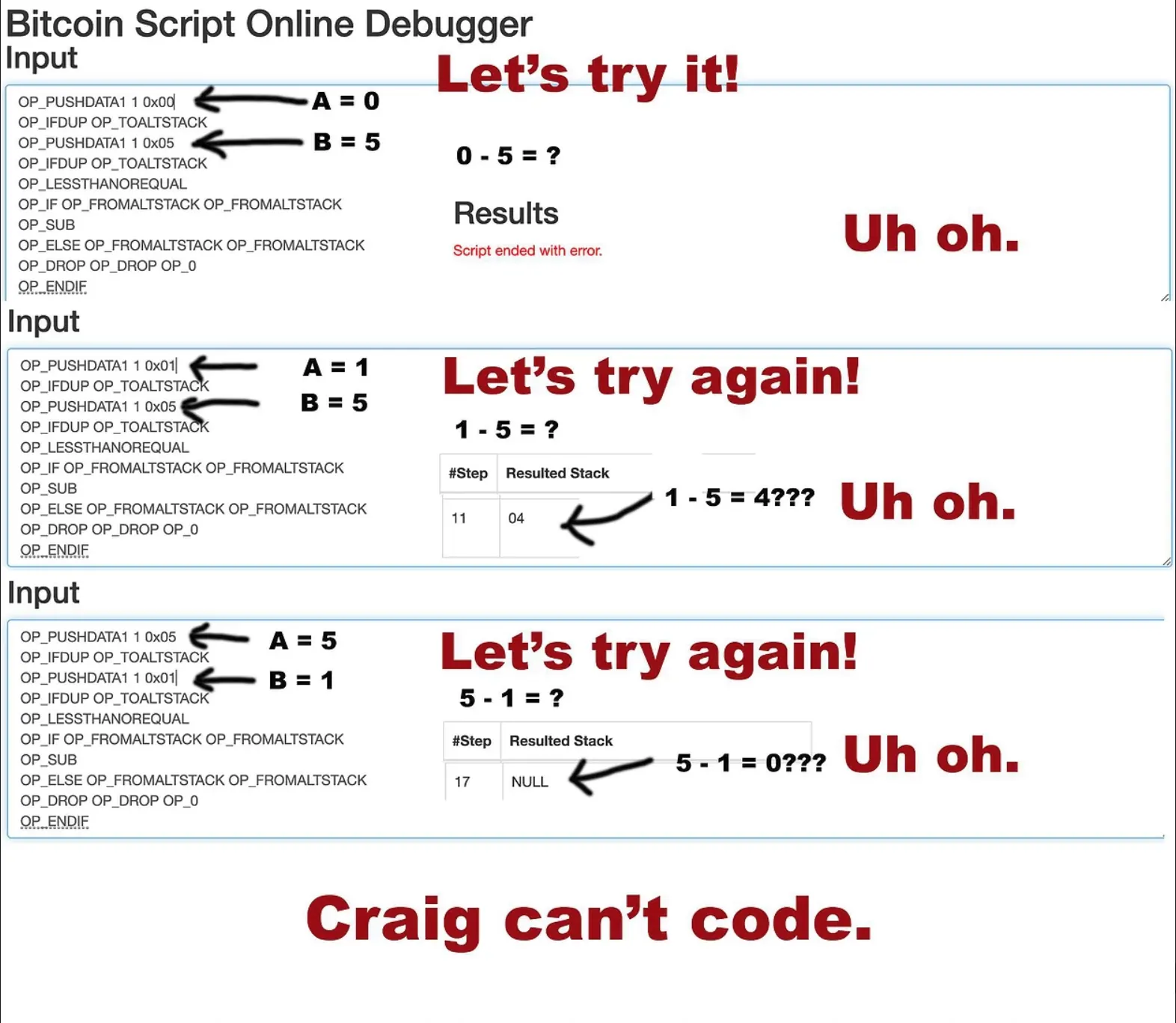 Craig Caught Lying About His Wallets
This one is important. It is Craig S. Wright being caught lying about his Bitcoin wallets.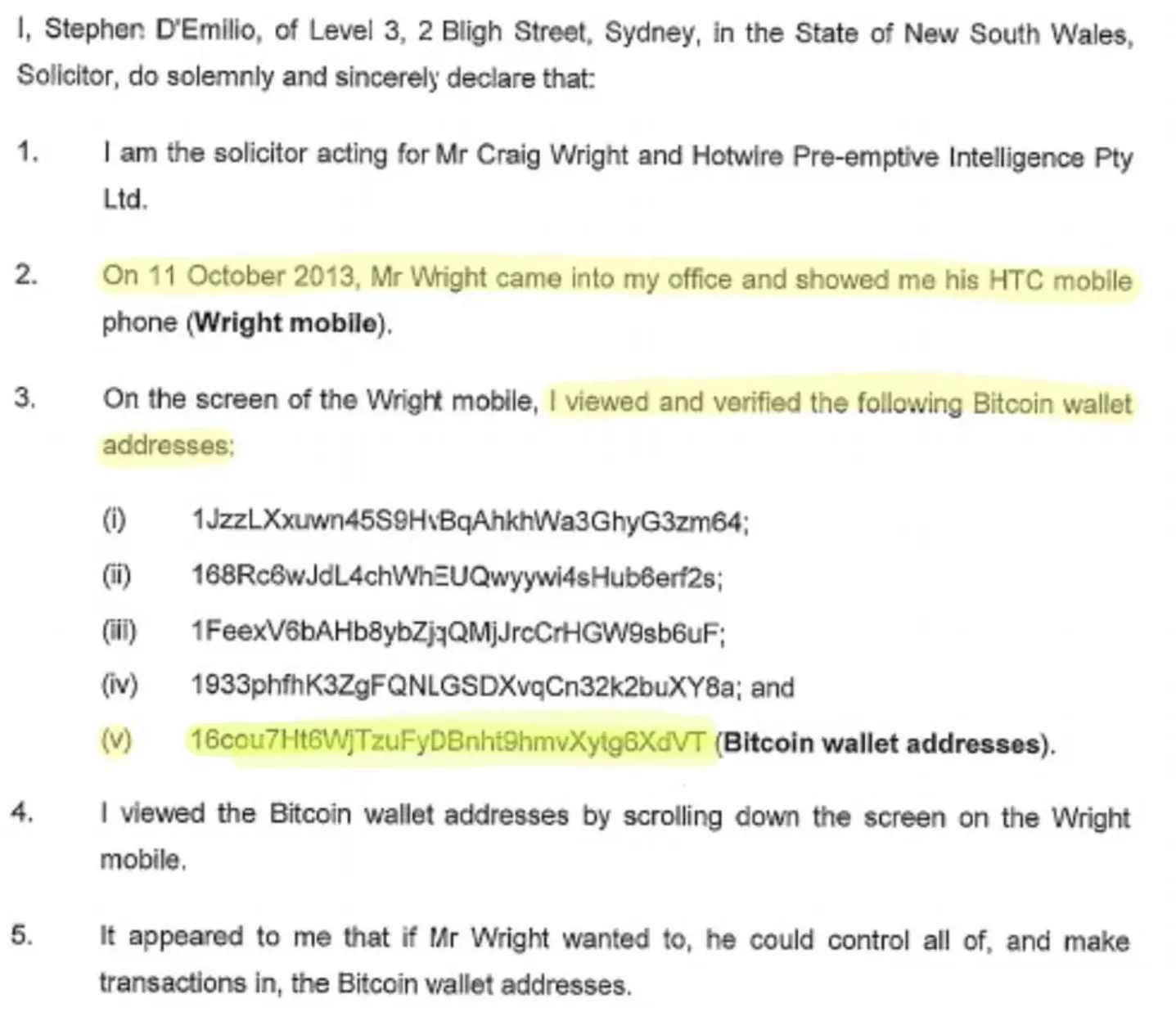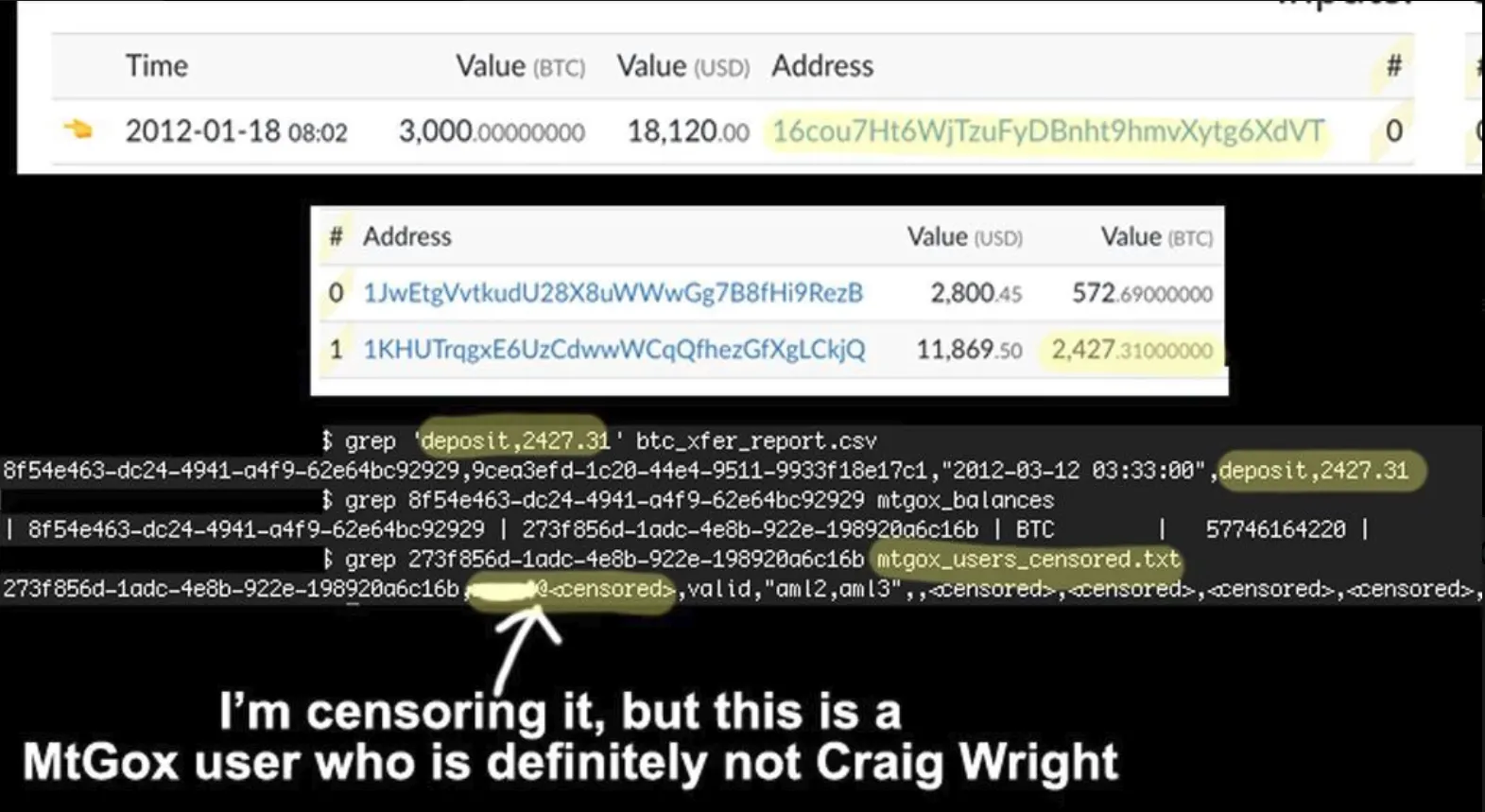 Craig Threatens to Send BTC to Zero
Craig S. Wright threatening to make Bitcoin go to zero. Archive of his threat here.
Craig Faked David Kleiman's Signature
That time that Craig S. Wright faked Dave Kleiman's signature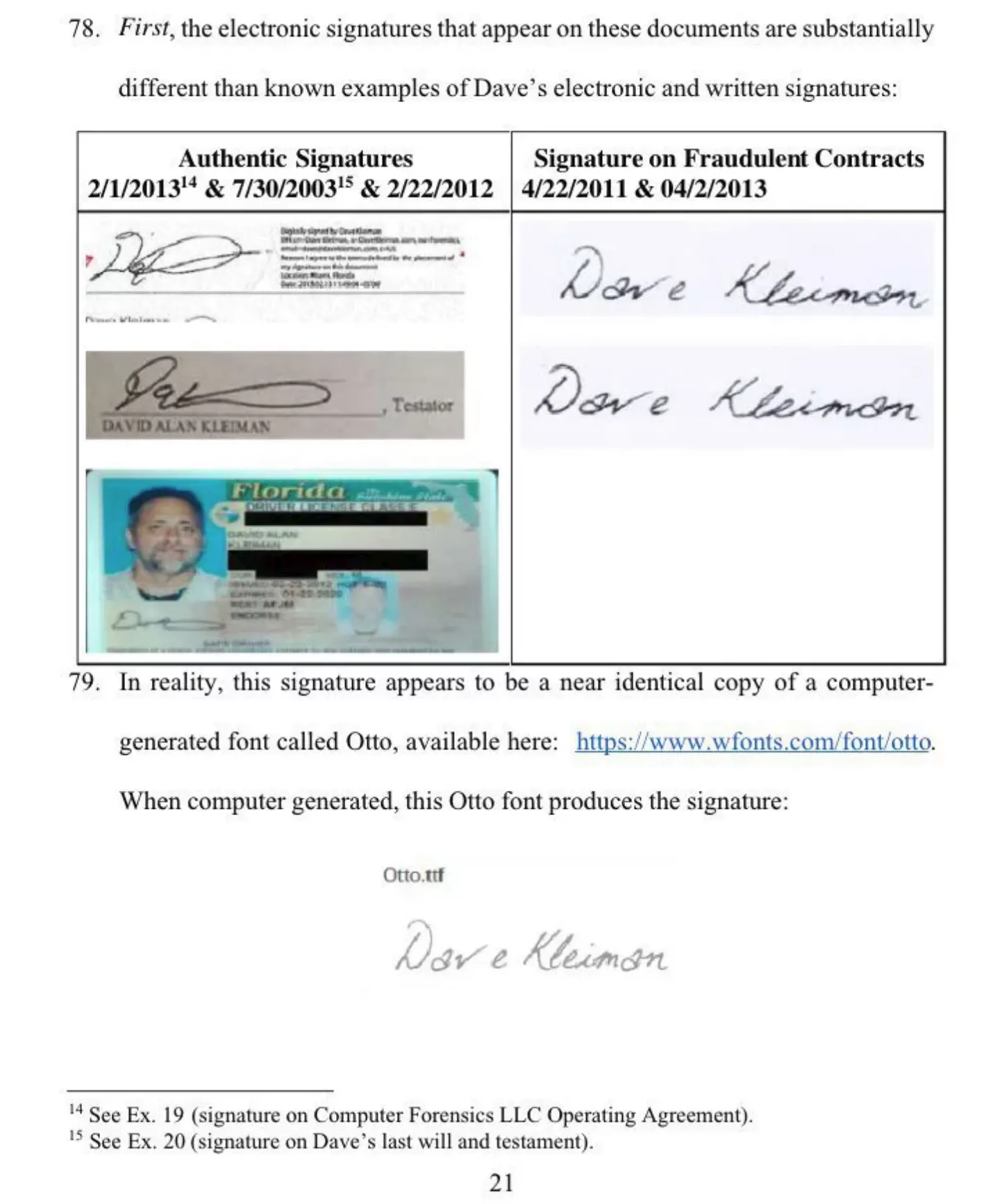 Craig Submitted a Fake Email Address to Court
That time that Craig S. Wright submitted a provably fake email as evidence in a law suit.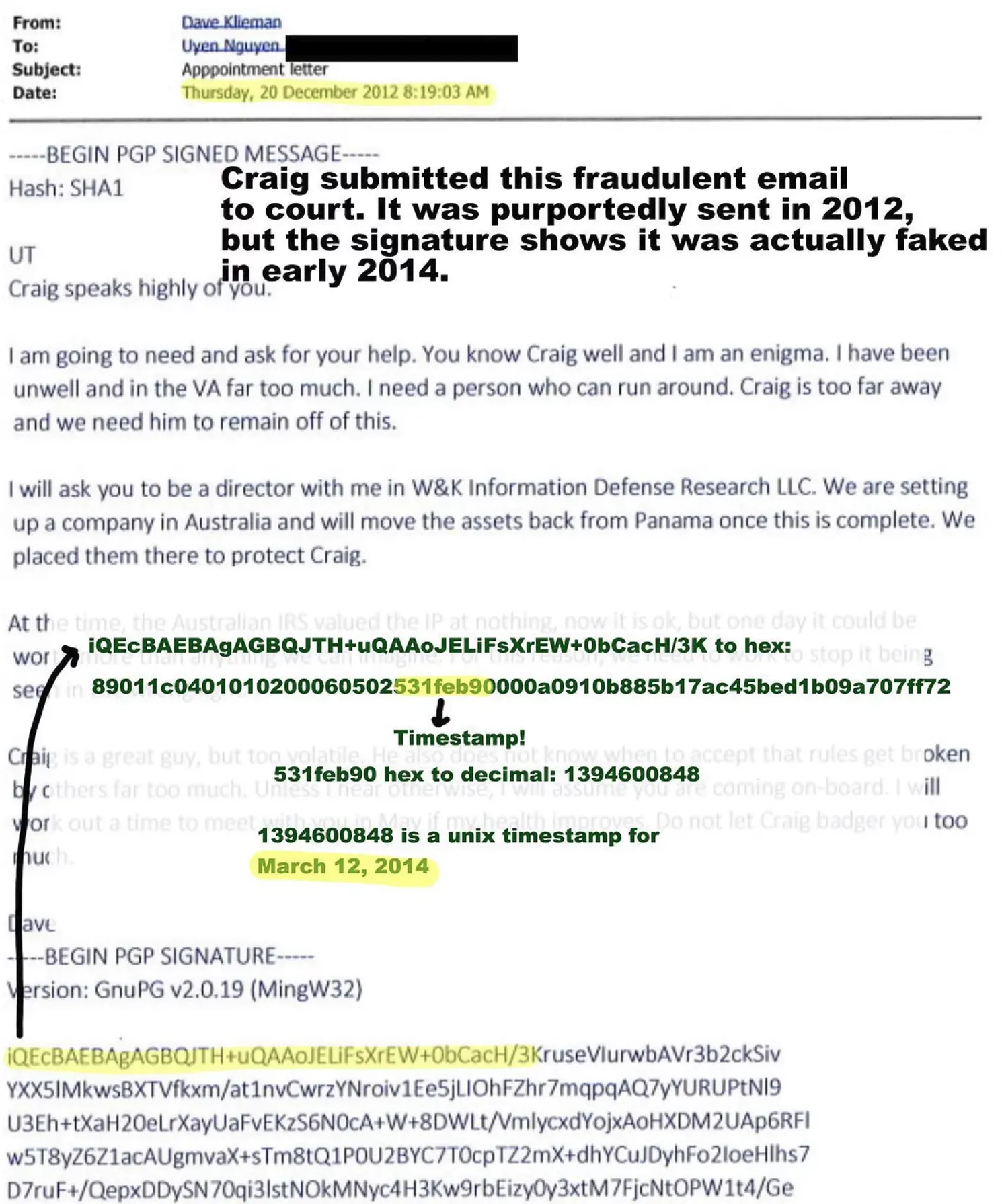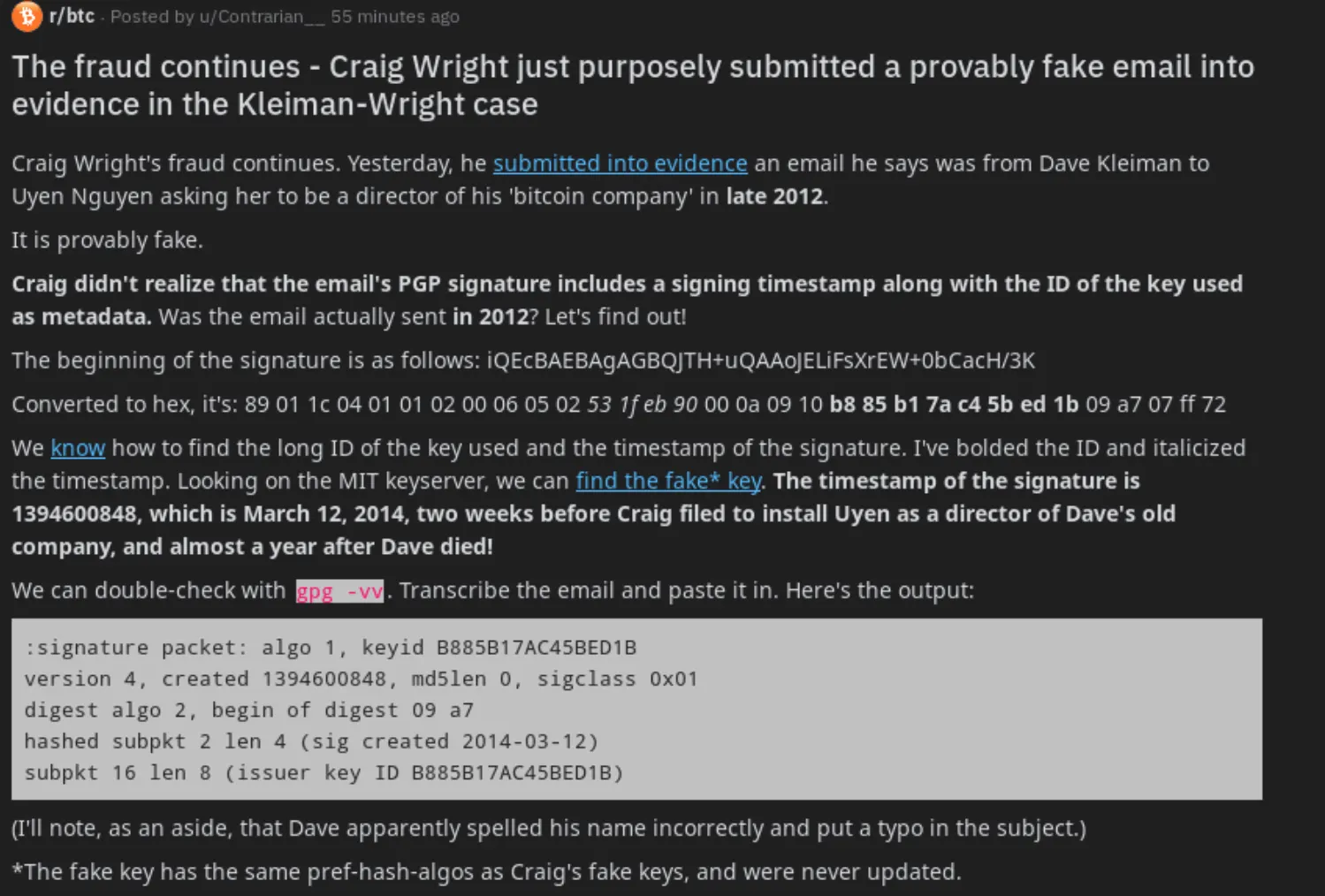 Craig Lied About His Philosophy PhD
The University Craig S. Wright claims he received his PhD in Philosophy from issued a statement proving that claim to be false.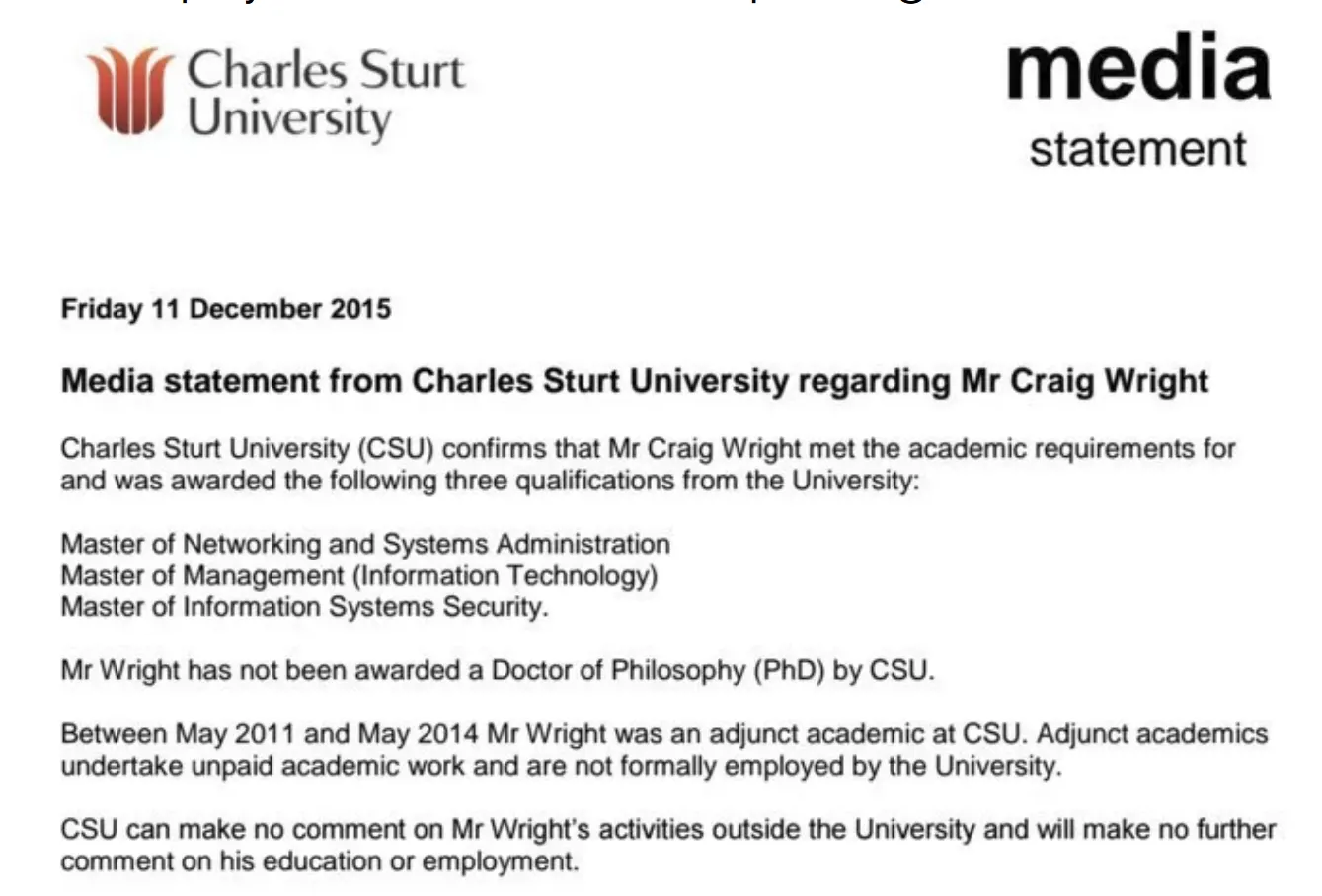 ---