In this post we are going to cover: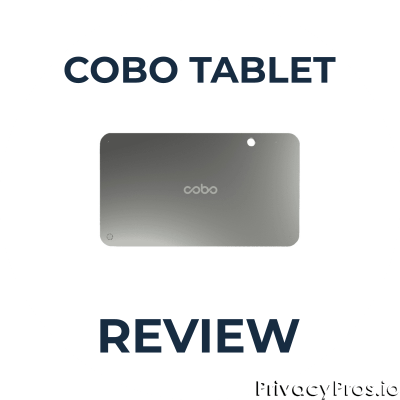 What Cobo Tablet box contains
Cobo Tablet limitations
How to set up
Comparison between Cobo Tablet and Billfodl
Plus more... Read on to learn everything you need to know about Cobo Tablet.
Steel wallets are a crucial part of any hodler's backup setup.
But getting the right backup device is just as crucial. Bad backup devices really compromise your security and result in lost coins, which defeats the purpose of using them in the first place.
Long story short: Cobo does not deliver the goods. It's a mess, frankly, and this review should make that painfully clear by the time you are finished reading it.
Pros
Low cost
Character tiles cannot be mixed up in shipping
Cons
Miniscule screws - weak, hard to handle
Limited tile set - may not have enough
Tiles are difficult to install
Fixed number of character tiles
Cheaply made
Pros
Cons
Low cost
Miniscule screws - weak, hard to handle
Character tiles cannot be mixed up in shipping
Limited tile set - may not have enough
Tiles are difficult to install
Fixed number of character tiles
Who Should Buy a Seed Backup Device
Crypto investors who want to store their own bitcoin
Crypto investors who need a wallet backup
Crypto investors who require financial independence
What's a Seed Backup?
Many who are new to HODLing bitcoin are aware of the security that hardware wallets provide. Once they are confident their funds are secure, however, they may be missing a critical backup step to ensure the longevity of their mnemonic seed phrase.
Through the years, the horror stories of lost backups have become legendary and the marketplace responded with a wide variety of backup devices. The demand for fire and waterproof (as well as other natural or manmade forces) methods to store mnemonic seed phrases, private keys and other information was clear. This has been presented with several approaches, usually by committing this vital data into metal.
Cobo Basics
Cobo is a Chinese company which provides wallet and platform services for a variety of digital assets and is aimed at dAPP users and developers. They also provide both joint and user-controlled custody services for both average people and institutions.
In addition to their intangible offerings, they have introduced their own hardware wallet and seed backup device. These items are sold together in a "vault" configuration which protects from fire and flood, although you can purchase the seed storage "Cobo Tablet" separately.
Price
The Tablet (when purchased alone without the vault) sells for $39 and is available via Amazon for buyers in the United States.
Unboxing & Contents
The Cobo Tablet came shipped in a plain envelope from Amazon, the box itself is plain black cardboard and bagged with unusual UPC convention due to being sourced in China. Some short strips of branded tape are included as well, it is presumed these are to demonstrate if the device has been opened after you have set it up.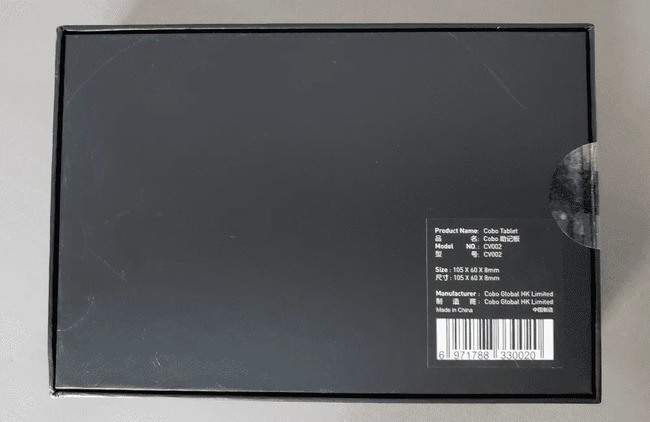 The device itself is nestled in a form-fitting recess which contains the plates for the character tiles, a screwdriver, additional screws and instructions underneath.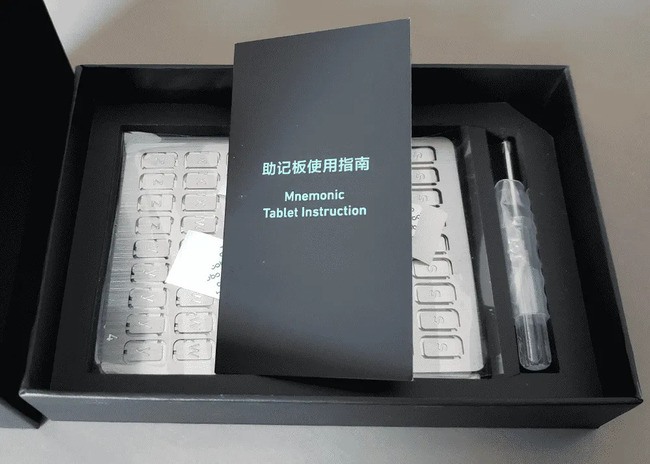 Device Description
The Cobo Tablet is made from 304 stainless steel and purportedly "offers the ideal combination of strength, mobility and resistance to corrosion". It measures 2 3/8" by 4 1/8" and is 1/4" thick.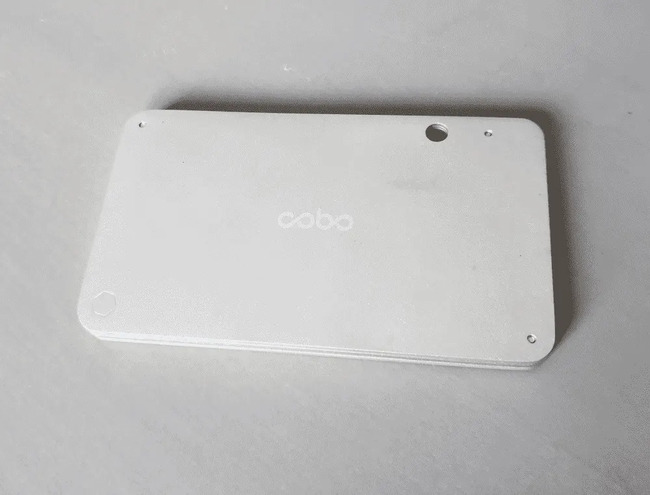 Like other cassette-styled models for seed storage, the information is spread out onto two "sides". The instructions indicate that three screws keep the securing plate in place and will be removed before the seed words can be laid out.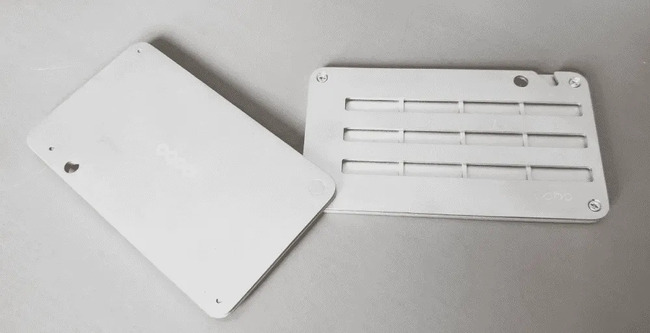 Despite being pretty self-explanatory, these could be more fleshed out.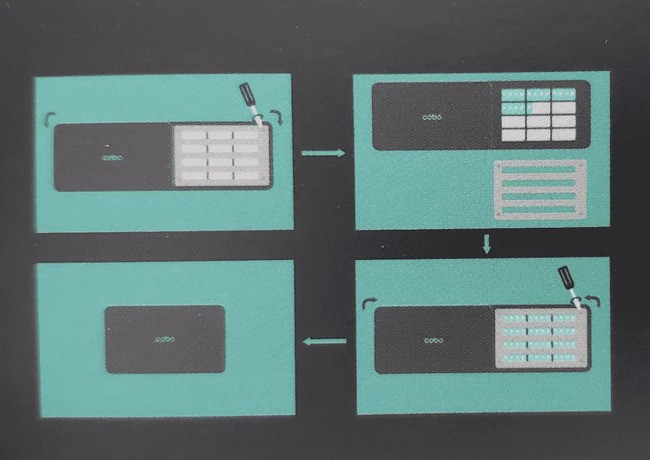 Setup
While there isn't much criticism that can be levied against the Cobo Tablet's plates and slots, the screws that hold these together are laughably small. Cobo seems to recognize the ridiculous nature of using these and provides a few loose extra screws.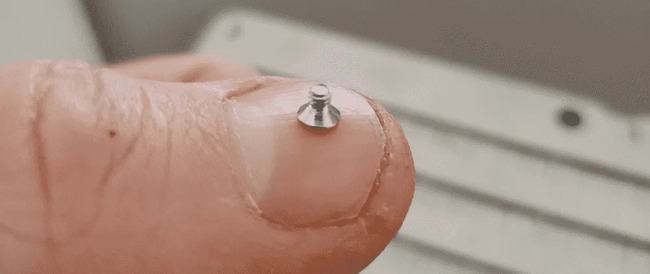 Obviously these are difficult to manage even for someone with small, delicate fingers. Worse yet, there are a maximum of 4 threads on each screw due to their short length. This makes stripping remarkably easy while prior to setup or during reassembly.
Unsurprisingly, the size and capacity of these screws does not adequately protect against excess heat or crushing and effectively render the device useless.
Should you decide to proceed with these risks and store your seed phrase with the Cobo Tablet, you must input the tiles. The way this is done differs from similar products (which require each successive character be placed in order).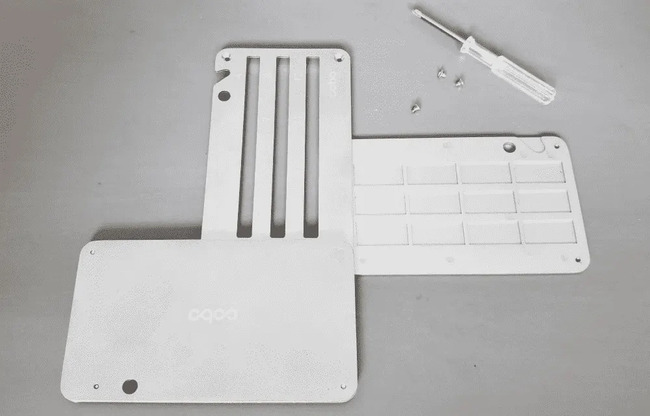 The way the character tiles are input into their slots is where the similarities end, however. The tiles, which are fixed to a plate at their upper right corner, must be broken free and placed manually into the recess for each word position. Losing the ability to press each successive tile snugly opens the possibility of spilling the tiles out of their slot by accident (which the slot-and-rail products avoid entirely).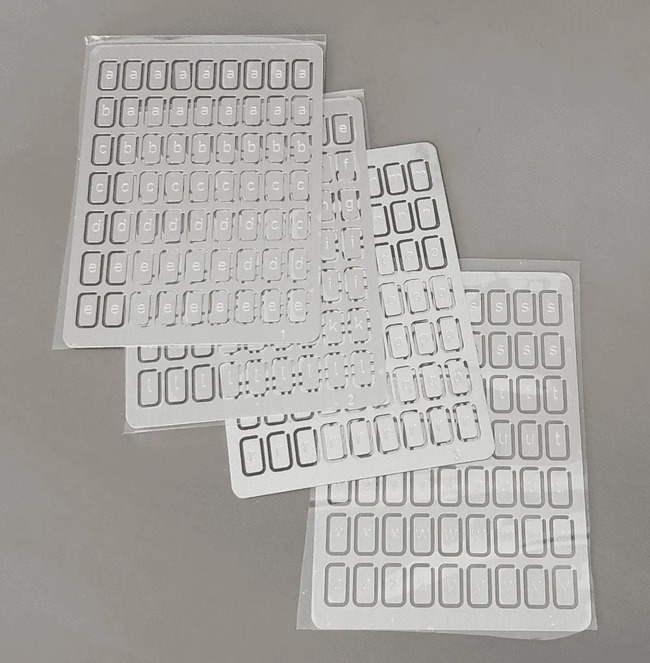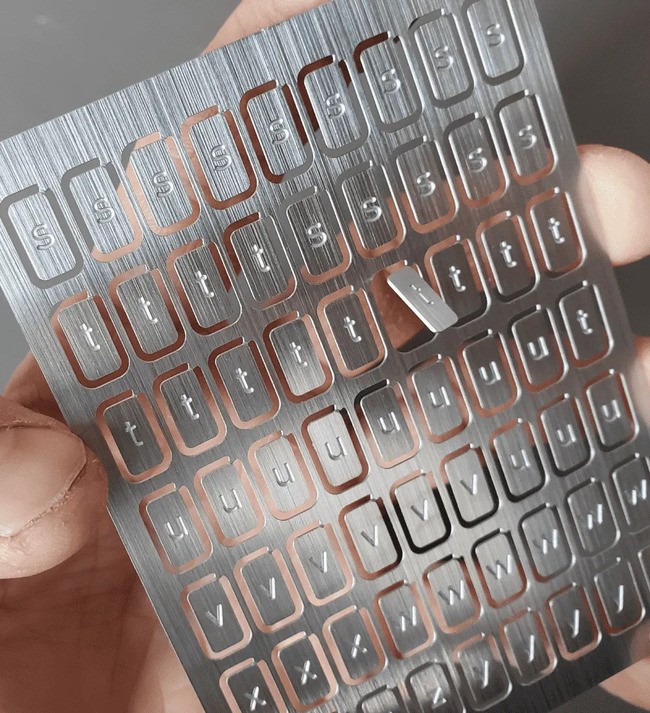 As you come closer to completing the process, the risk of accidentally spilling the tiles bears greater and greater cost. During the setup test, in fact, placing the second to last tile was a problem when it became jammed.
This tile had to be forcibly popped out and replaced, risking a spill. Being that the full data set was exposed, the possibility of un-doing all the prior effort was high and compounds the stressful experience of setting up the Cobo Tablet.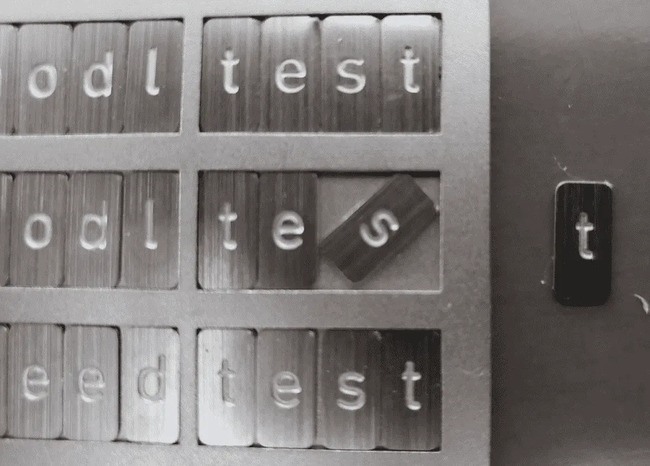 Character Limitations
To save on costs, there are no numbers, uppercase or special characters. Also, the "d" tile doubles as a "p" (simply turn it 180 degrees). The same logic goes for "b" and "q". These limitations mean the Cobo Tablet is only suitable for storing BIP-39 mnemonic seed phrases and cannot back up private keys.
Being that the tiles ship on uniform plates and are therefore not randomized (as with their competitors) as well as meeting only a finite quantity. It seems feasible that you may run out of a certain character your mnemonic requires a lot of "b" and "q" or "d" and "p" characters.
Rating: 4.6/10
While the material of the Cobo Tablet may be sufficient to survive high temperatures and crushing forces, these advantages are quickly swept away because of the overall construction. Due to the extremely small screws, the integrity of the Cobo Tablet simply cannot be trusted. I would not recommend this device for use of its intended purpose.
We give the Cobo Tablet a score of 4.6 out of 10!
Do yourself a favor and pick up a Billfodl instead. It is consistently our top pick for wallet backup products year after year!
FAQ
Is Cobo Tablet safe?
The Cobo tablet is made of 304 stainless steel, which is widely regarded as an inferior steel to 316 stainless for the purposes of backing up a crypto wallet. The Cobo Tablet has not been independently verified for quality, though informal preliminary testing suggests it is not safe to store seeds in.
Which is best - Billfodl, Cryptosteel, or Cobo Tablet?
Billfodl is widely considered the gold standard for stainless steel wallet backups. That being said, the Cobo is cheaper. The Cryptosteel is less safe than both the Billfodl and the Cobo Tablet, and more expensive. If you don't mind spending a few extra dollars, the Billfodl is safest.