In this post we are going to cover: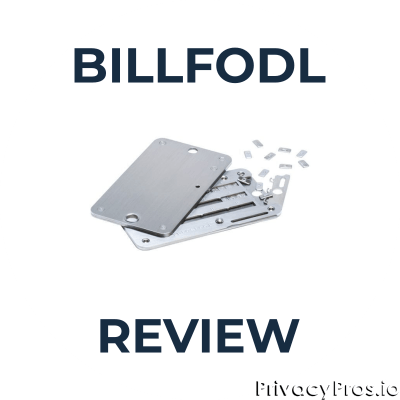 Reasons to buy a seed backup device
What Billfodl box contains
How to set up a Billfodl
Plus more... Read on to learn everything you need to know about Billfodl.
Finding the right backup for your crypto wallet is one of the most important steps in securing your coins.
Get it wrong, and you could lose everything.
Get it right, and you could sleep easy at night.
In our opinion, no one does it right like Billfodl. Seriously…no other backup comes close.
Pros
Best wallet backup on the market
Tiles easy to install and read
Amazing support
Great value for money
125% money back guarantee
Cons
Could use a sleeker design
Can be tricky to get open the first time
Pros
Cons
Best wallet backup on the market
Could use a sleeker design
Can be tricky to get open the first time
Tiles easy to install and read
125% money back guarantee
Who Should Buy a Seed Backup Device
Crypto investors storing more than 1 month's rent / mortgage in bitcoin
Crypto investors who require a wallet restoration or reliable cold storage
Crypto investors who prefer to control their own finances completely
Why Buy a Seed Backup?
Bitcoin is not only the world's first truly scarce asset, it is also accomplished by digital means and fully verifiable. Once a bitcoin has been secured within a wallet, however, a non-digital (yet secure and destruction-resistant) backup becomes immediately essential. Storing the seed words offline is an essential step.
With the BIP-39 mnemonic seed word convention, the ease of backing up a wallet offline became remarkably easy to accomplish but did not protect against the threats of flood, fire, crushing and general decay of the medium on which it is stored.
Among the best solutions which began to appear in the hands of HODLers was the open source cassette and tile format.
This method provides a superior option for both privacy and security. Cold, indelible metal characters are wordlessly committed to the device in their crucial sequence and hidden away for any length of time while the wallet owner's mind is free to attend to other matters.
Billfodl has chosen to take the strengths of this open-source design and integrate the highest quality materials and methods to bring this method to an optimal level of performance.
Billfodl Basics
The Billfodl is capable of storing a variety of seed and key formats such as Hexadecimal, BIP-39, alphanumeric and others.
The tile set that is included with every Billfodl is sufficient to do so and even shipped with a randomized quantity so your sensitive data cannot possibly be reverse-engineered from the remaining characters which go unused.
Competing products require expansion sets for the needed character tiles for differing backups, which makes choosing Billfodl a no-brainer.
This design and tile flexibility allows you to store either one 24-word or two 12-word Hierarchical Deterministic backups.
Price
With the success of the Billfodl meeting a higher level of consumers' demand for quality, cost has been reduced to a lean $99.
Unboxing & Impressions
The Billfold comes shipped in a plain exterior postal package to avoid putting any unwanted attention on the recipient. Within the anonymous and intentionally boring package is a smart and appealing product package branded with the Billfodl logo and color scheme.
This interior package is designed to present the product in a tidy, appealing and functional manner. This takes the form of a cardboard box that acts as a sleeve for the device and tile-storing panels which are sandwiched together to avoid unintentional damage prior to use.
Also included is a one-page startup guide which describes how to secure your data.
Unlike their competitors, Billfodl has secured the tiles within distinctly separate and labeled pouches which are sealed behind paper. This prevents the tile sets from becoming loose and mixing into one frustrating mass of characters.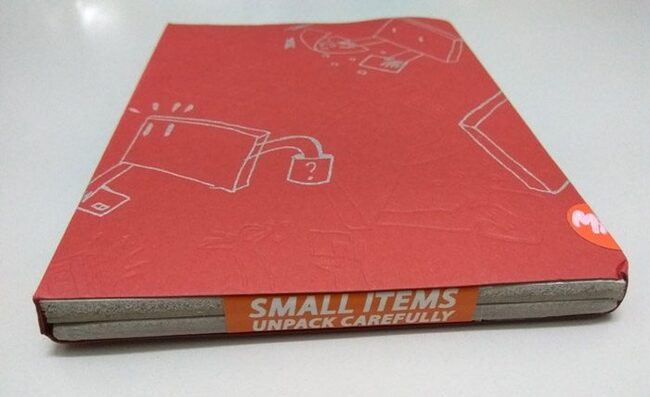 Billfodl Description
The Billfodl measures 2.25 x 4 inches and is built with 316 stainless steel, a military-grade material with remarkable corrosion resistance.
At roughly 2.25 x 4 inches and ¼" thick, the Billfodl is crafted from an open source design. The cassette swivels open to reveal the data slots, locking screw and other functional aspects. While similar to other products at first glance, the Billfodl differentiates itself by prominently positioning of its logo within the device.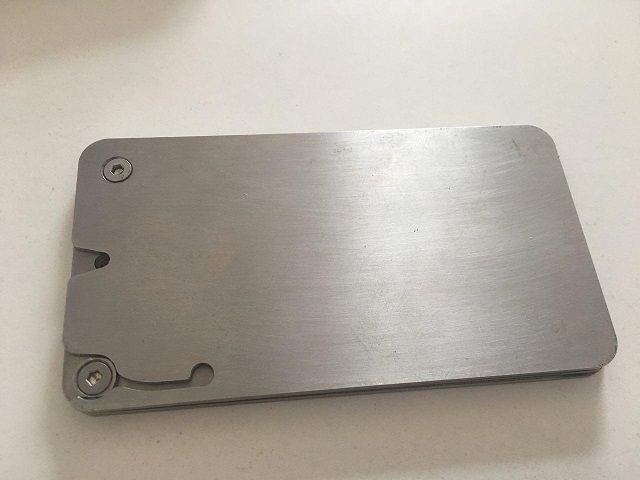 Tiles
Another choice that the Billfodl has implemented to improve upon the open source design is within the tiles. While other products have chosen to stamp the tiles (causing warping, potential data loss or illegibility), the Billfodl's are laser engraved.
The result is an indelible rendering of each character without changing the geometry of the tile itself. This increases the data integrity as well as improving the ease of setup.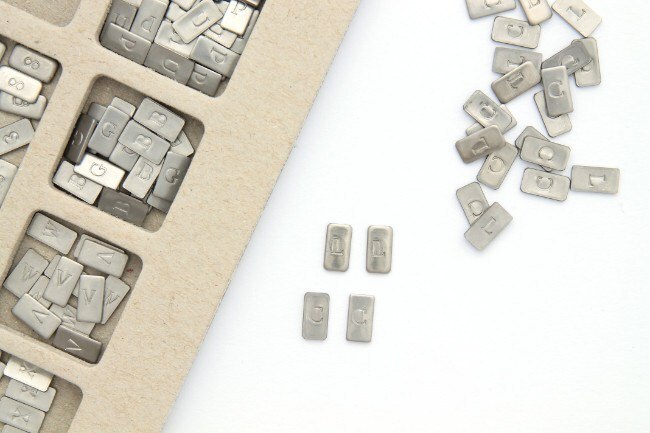 Device Setup
The Billfodl is set up easily by simply placing each tile in the slot and moving it to the left. Each successive tile moves the entire phrase back until the row is full. The slots are designed to accommodate the first four letters of each BIP-39 seed word (the entire word is not necessary to back up).Once you've added all the information, the only thing left is to close the securing tab, tighten the screw and rotate the panels back into a parallel position. Store the Billfodl in whatever location you like (most importantly that it cannot be found by unwanted parties) since it is now protected against fire or flood.
Rating: 9.5/10
The Billfodl is designed for optimal setup time and a straightforward experience. A great deal of satisfaction results in securing your backup phrase or private key with a product experience informed by careful consideration of each aspect.
Billfodl users can know that their information is impervious to destruction by water or flame and that forces of corrosion do not threaten your backup.
The 125% money back guarantee is one not seen anywhere else and demonstrates insane confidence in the product.
We give the Billfodl a score of 9.5 out of 10!
FAQ
Is Billfodl safe?
The is made from 316 stainless steel, which is widely regarded as most ideal for the use case of backing up seed phrases. Billfodl is also the only independently scientifically tested wallet backup on the market proven to be safe.
Which is best - Billfodl, Cryptosteel, or Cobo Tablet?
Billfodl is widely considered the gold standard for stainless steel wallet backups. That being said, the Cobo is cheaper. The Cryptosteel is less safe than both the Billfodl and the Cobo Tablet, and more expensive. If you don't mind spending a few extra dollars, the Billfodl is safest.