In this post we are going to cover: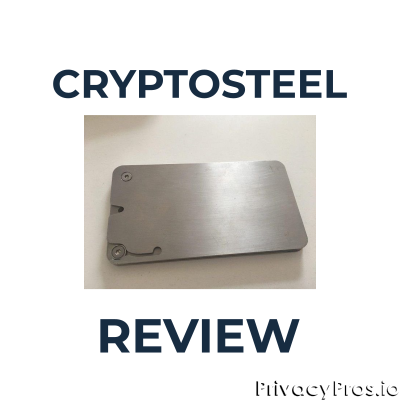 What Cryptosteel box contains
Cryptosteel limitations
How to set up
Plus more... Read on to learn everything you need to know about Cryptosteel.
Is the original Cryptosteel reliable?
Do you even need a device like this?
The answer to the first question is no, but the answer to the second is yes.
The original idea behind Cryptosteel is a VERY good one.
Crypto holders need a solid back up to protect against fire and flood.
But does the Cryptosteel product itself deliver? Not really…
In this exhaustive review, we go through every aspect of this product and help you find an alternative that's actually worth investing in.
(TL:DR its called a Billfodl.)
Let's look at some of the pros and cons of the cryptosteel
Pros
Open source design
Lifetime satisfaction guarantee w/ refund (though Cryptosteel is notorious for poor customer service)
Cons
Tiles get mixed up during shipping
No randomization means tiles can potentially be brute forced
Incredibly Overpriced
Some tiles are illegible
Tray could be easily spilled
Stamping makes tiles warped (difficult or impossible to load)
Pros
Cons
Open source design
Tiles get mixed up during shipping
Lifetime satisfaction guarantee w/ refund (though Cryptosteel is notorious for poor customer service)
No randomization means tiles can potentially be brute forced
Tray could be easily spilled
Stamping makes tiles warped (difficult or impossible to load)
But before we get too deep into the Capsule, let's look at who should get a stainless steel backup device.
Who Should Buy a Seed Backup Device
Crypto investors with any significant sum of bitcoin
Crypto investors who want cold storage and wallet restoration
Crypto investors who want control over their own finances
Why Buy a Seed Backup?
While HODLers wait for the world to catch on to the significance of the idea of digital scarcity, small businesses around the globe have been introducing products to ensure that bitcoins remain safe and offline.
With cold storage of coins being an important and basic first line of defense, private keys, BIP39 mnemonic wallet backups and passphrases also needed an offline storage method.
How to store these types of information securely and without a third party involved was the next development needed.
Preventing the catastrophic data loss posed by fire, flooding or other natural disasters was key.
As a result, the open-source cassette model for storing backup seed phrases began to be introduced to the market. Among those to add to the offering was Cryptosteel.
Cryptosteel Basics
Cryptosteel is a UK-based enterprise who first began selling their cassette-based model in 2015.
Since that time they have reconfigured the device in a new format, namely the patent pending Cryptosteel Capsule.
Little was gained from this iteration as you can easily see, and the connection to open source design has been lost.
OneHierarchical Deterministic 24-word seed phrase will fit within the capsule as well as other data such as a private key depending on which tile set you choose.
Price
The original Cryptosteel backup device retails from $92-185 due to the range of different tile selections which must be chosen from.
There are four options: the 24-word mnemonic seed set, the "anykey" option with special characters and the "mix" option which has more tiles in a mixture of the previous two sets and finally the hexadecimal set.
Unboxing & Impressions
The Cryptosteel cassette arrives in a slim package which contains a form-fitting, rectangular insert so the weighty cassette is not damaged during shipping.
Unfortunately, only a slim piece of paper is placed between this and the storage area for the tiles which easily slip and fall into the wrong places.
Worse yet, anecdotal experiences report that due to flexing in transit allows all of these to become mixed resulting in a large container of tiles to be sorted through.
The packaging even warns you in a non-specific way that this danger is there, which indicates their knowledge of the problem.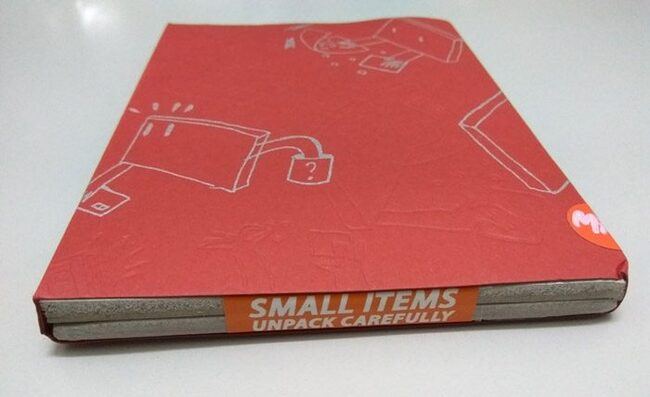 Cassette Description
At roughly 2.25 x 4 inches and only ¼" thick, the Cryptosteel's version of the stainless steel cassette is indistinguishable from other products which use the open source design.
Once the details are scrutinized, however, the disappointments begin piling up.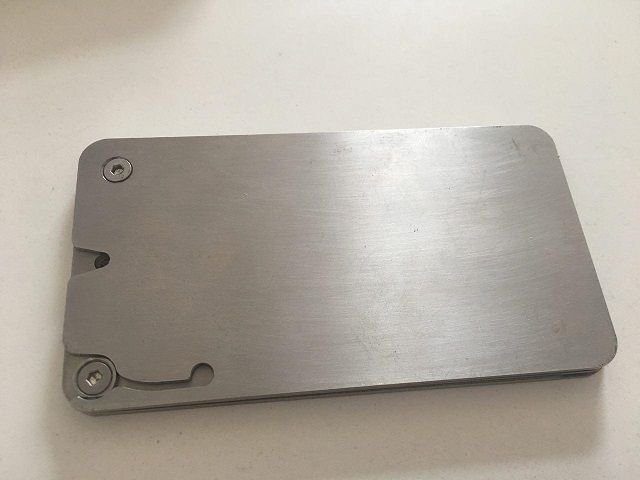 Tiles
Many options for permanently marking the tiles with characters exist, however Cryptosteel has opted for perhaps the most problematic: physically stamping the characters.
This creates two issues, the first of which is the warping to the tile itself after the stamping process has occurred.
Even when completed on the same material and production machinery, no two stamping operations are exactly alike.
The tiles are therefore not uniform and some are more difficult (or even impossible) to load into the slot than others, making the setup procedure more frustrating and time consuming.
Secondly, the irregularity results in flaws being introduced during stamping, which causes some of the tiles to be illegible.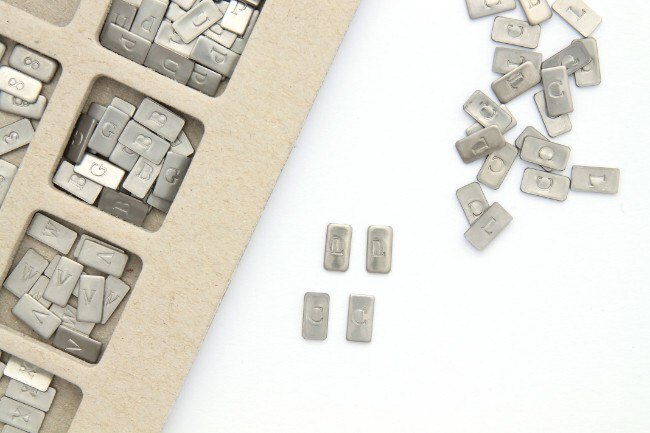 Features
The Cryptosteel cassette allows for storage away from online threats as well as real-world damage from fire or water.
While the intent is good here, the lack of quality and foresight is a bit insulting to bitcoiners who take their security and sovereignty quite seriously.
Storable Information Formats
Due to the need to select the appropriate tile set, the cassette provided is at risk of being useless if an insufficient number of tiles or types of characters arrive at your door.
Shifting the burden of needed information onto the user is a confusing choice, and demonstrates the inflexible nature of choosing to get your device from Cryptosteel.
It would be far more straightforward to include the minimum tile set which can store every possible data format.
Of course Cryptosteel are willing to sell you additional sets after the fact if you should choose to change your mind.
Device Setup
Albeit with the above caveats, setup is relatively straightforward and easy to understand.
Open the locking mechanism in two simple steps with a screwdriver, insert the tiles, close and re-lock the device which you can then store just about any place it won't be forgotten.
Rating: 2.6/10
The Cryptosteel cassette is a fair effort but not the best offline seed word storage device. It's incredibly over-priced for what you get with other options out there offering better protection for a far more fair price. From ordering to device setup (and every step in between), the experience was flawed.
We give the Cryptosteel a score of 2.6 out of 10!
Do yourself a favor and pick up a Billfodl instead. It is consistently our top pick for wallet backup products year after year!
FAQ
Is Cryptosteel safe?
The open source Cryptosteel design itself is very robust, however, Cryptosteel's execution of it is not reliable. They use 304 stainless steel which is not ideal for crypto backups. Other products using the same design with 316 stainless steel, such as Billfodl, are considered far more reliable.
What kind of steel does Cryptosteel use?
Cryptosteel uses 304 stainless steel. 304 is widely regarded to be inferior to 316 for use cases such as crypto backups and so other products, such as the Billfodl, tend to outperform cryptosteel in independent testing.
Which is best - cryptosteel, Billfodl or Cryptotag?
Cryptotag has the highest melting point since it is made of titanium, however it has not been independently tested like the Billfodl has, so it is hard to say how it would actually stand up in a real test.