Disclaimer: this article includes links to products for sale on our store.
In this post we are going to cover: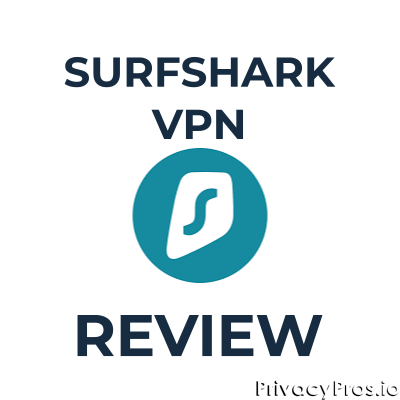 Surfshark VPN features
Speed, quality and prices
How to install and get started
Plus more... Read on to learn everything you need to know about Surfshark VPN.
Quick details:
Name - Surfshark VPN
Based in - The British Virgin Islands
Logs – no-log policy
Best price - $1.99/month for a 24-month subscription
Support – 24/7 live chat
Refund duration – 30-day money-back guarantee
Website - Surfshark
Overview
Surfshark is one of the least expensive, yet quality VPN services on the market today. Amazingly so, they offer excellent services and features, and with the payment plan of less than $2 a month with an unlimited number of devices, you really get a lot of bang for your buck. This VPN service is based in the British Virgin Islands, far away from the 14-eyes jurisdiction and in a land where the privacy of the user is still valued and respected. If their Privacy Policy is to be trusted, they do not collect any user data or online behavior which is a great thing. All the Surfshark features are nicely tailored so they satisfy the needs of different users. Whether it is for torrenting, gamers, or people that like to stream videos that are usually unavailable in their location, Surfshark has it all.
Pros & Cons
Pros
Excellent payment plans
AES-256 encryption
AdBlock feature
Strict no-logs policy
MultiHop feature
Static IP feature
Kill Switch feature
Native apps for all operating systems
30-day money-back policy
Cons
No disclosing of company members
A smaller number of servers when compared to the competition
Pros
Cons
Excellent payment plans
No disclosing of company members
AES-256 encryption
A smaller number of servers when compared to the competition
Native apps for all operating systems
What Surfshark does
Surfshark offers fast servers in 63+ countries for a reliable and private connection along with easy-to-use apps for all platforms. Surfshark has excellent features and services and a quality privacy policy. For an extra layer of privacy and anonymity, users can pay with Bitcoin.
Local speed testing
I'm located in Europe, so I chose several locations, tested the IP address hide option, and ran an Ookla speed test through my browser. Here are my findings: This is the speed test before connecting to Surfshark.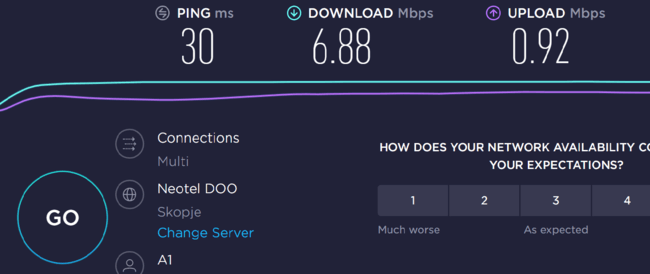 My IP address and the speeds when connected to a server in Greece: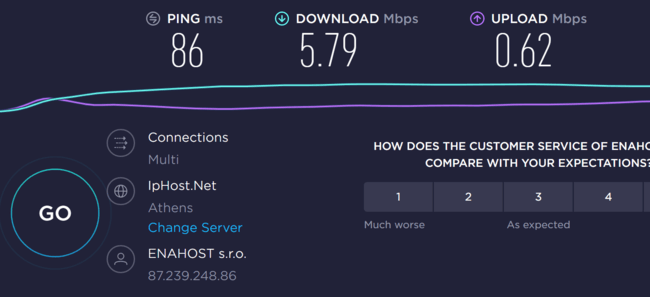 Next up, I chose a server in Germany and here are the results: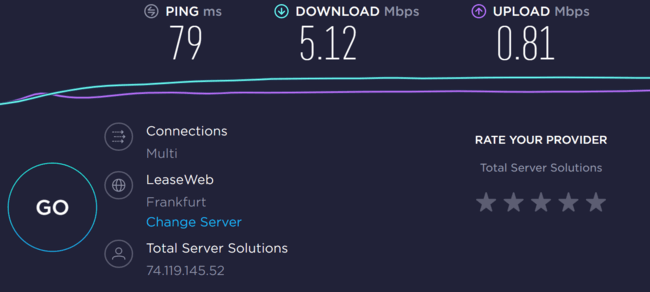 Next up, a connection to a server in Bulgaria and here is what I got: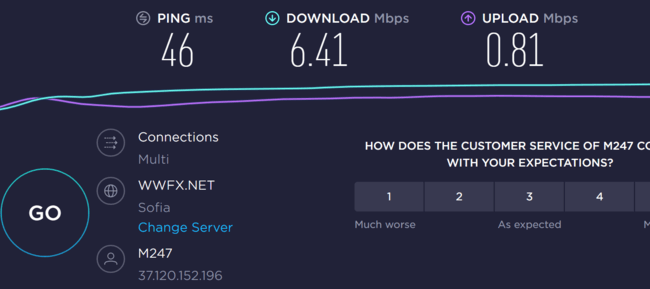 Long-distance speed test
I connected to a couple of servers far away from my location and ran the same tests as above. First, I connected to a US-based server, and here are the results: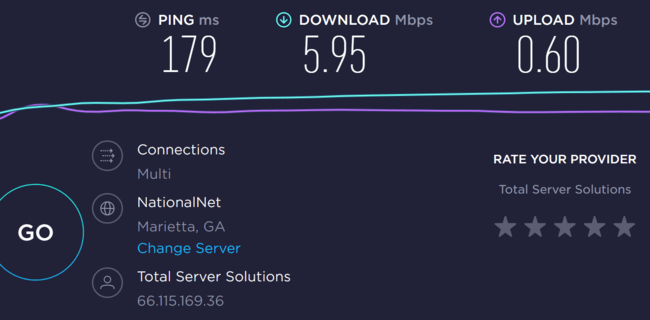 Next up, a server in India: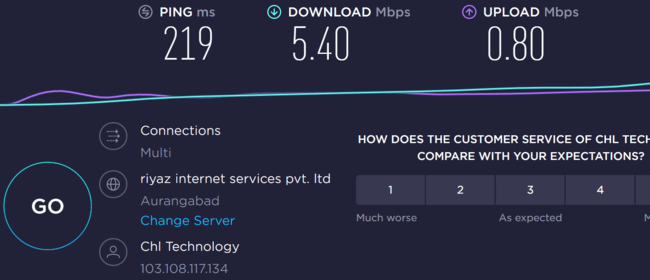 For my last speed test, I connected to a server in Thailand: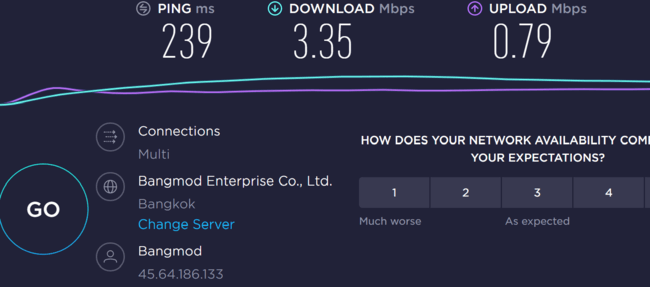 Tips for getting the fastest speeds when using Surfshark
Surfshark has a well-thought-of list of features and services. That said, there are some things to note when you are using this VPN. To be able to get the fastest speeds for streaming, you need to be aware of which server you are connected to. In case you are having trouble accessing specific content on Netflix, you need to make sure you have connected to the correct server. When you connect to the Surfshark network, you will be prompted to connect to a server closest to your location. This is the Quick Connection feature and a way to get the fastest speeds for surfing the net. In my case, I connected to a server in my country and has no trouble with the VPN speed. The Surfshark help page has a good knowledge base about all of this so you can use it to your advantage when looking to get faster speeds through this VPN.
Streaming quality
During my research and testing of the Surfshark services, I was able to test its streaming quality and speeds using Netflix. I'm based out of Europe, but I connected to a US-based server and was able to circumvent the geolocation feature Netflix has in place. This enabled me access to Netflix's US content without any issues. As for the streaming speeds, I did not notice any significant lag time, as there was no noticeable difference with or without the use of the Surfshark VPN.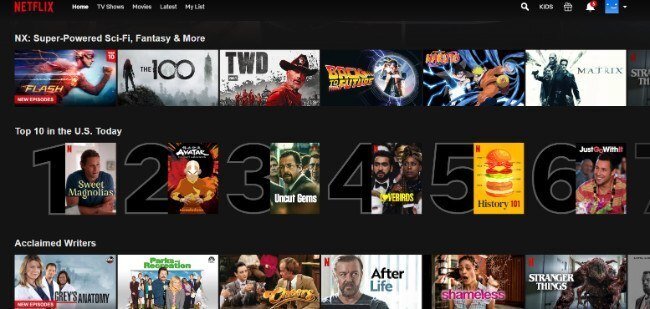 Torrenting Quality
Even though Surfshark is less expensive than the other premium VPN services, they amazed me with their services. All their servers support P2P, which is amazing news for the people into torrenting. The P2P feature allows the users to send and receive data without anyone being aware of it. The camouflage mode enables successful navigating through the possible IPS restrictions, enabling your traffic to stay private. The CleanWeb feature enables a clean surfing experience without trackers, malware, and phishing scams. There are also other features like the MultiHop feature that enables you to connect to servers in various countries to mask your footprint and enable safe and secure torrenting.
Gaming quality
Surfshark has a good reputation as a VPN that supports online gaming. Their features are designed in such a way as to help the users gain use of all the specific features without any restrictions. The gamers can play in full privacy over Surfshark and they can rest assured that they stay secure during their gameplay. The specific features also enable gamers to access anything without the geo-restrictions and stay safe from DDoS attacks. What is very important is for the gamers to stay anonymous and Surfshark helps you hide your IP even during chats. My gamer friend tested the abilities of Surfshark while playing Call of Duty online. He said he liked the features of this VPN as he noticed no significant lag times or stuttering during his gameplay. I'd call this a win for Surfshark.
VPN Comparison
Geo-fencing circumvention
From my research and tests, I saw that Surfshark has very good features that enable its users to get access to websites and services they would normally not have access to. This is especially important for streaming services like Netflix, Hulu, ESPN, BBC iPlayer, Disney+, and others. Surfshark is a good VPN for this kind of use, as it enables its users to bypass the geo-blocks and the users can get access to this content. I'm based in Europe and connected to US servers for access to Netflix US. I did not test Surfshark on other streaming services, but I expect the same results. I also noticed that Surfshark enabled me to connect to specific servers and get access to Youtube videos that are restricted in my country. Another good example of geo-block circumvention.
Logging policy summary
Sufrshark has a strict no-log policy. This is similar to the other major players in this field. They only collect basic information like your email address and your password. This way they can provide you with quality service and keep track of any crashes of the app. The other personal info is related to the payment for their services and will be kept for 30 days in case of a refund. If you select to pay through a third-party service, then Surfshark will not collect any of your personal data. Users have the option to pay via cryptocurrency for anonymous use of the Surfshark services. According to their Privacy Policy, Surfshark does not collect any IP address info, browsing history, any session information, used bandwidth, connection time stamps, network traffic, or other similar info. if you like to edit your information or have your account permanently deleted, you can write an email to Surfshark and they'll comply with your request as long as there are no legal issues.
Data Wiping
According to the Privacy Policy and Terms of Use, Surfshark does not collect any personal data. They have a strict no-log policy and they don't collect any data from your sessions. According to the official company website, 70% of the Surfshark servers are RAM-only. They are working on replacing all the servers with RAM-only, as they offer improved safety and security features.
Virtual Server Locations
To be able to accommodate more customers, Surfshark offers virtual servers in countries where they don't have any physical servers. Surfshark is open and clear with its users about connecting to their virtual server locations. They clearly say explain that they use the virtual server locations so they can deliver faster speeds to customers along with plenty of connection options. They are very transparent about this, as the Surfshark app enables each user to select to connect to a physical or a virtual server. The virtual servers are denoted with a grey V mark on the list of locations in the app. Each user will be aware if they are connecting to a virtual or a physical server. But they also ensure their clients that each physical server meets the strict privacy and safety criteria, each server gets a fresh Linux installation and extensive security testing before launch. They ensure the users that it does not matter if they connect to a physical or a virtual server, they will get the same security features.
Static/Dedicated IP Address
Surfshark has the option for its users to connect to a Static IP address. This way, the users can get access to specific features and services that have VPN-detection software. Using a static IP address is a way around this. Surfshark enables you to always connect to the same server and get the same IP address. The servers that support Static IP address are marked with a grey S letter in the app.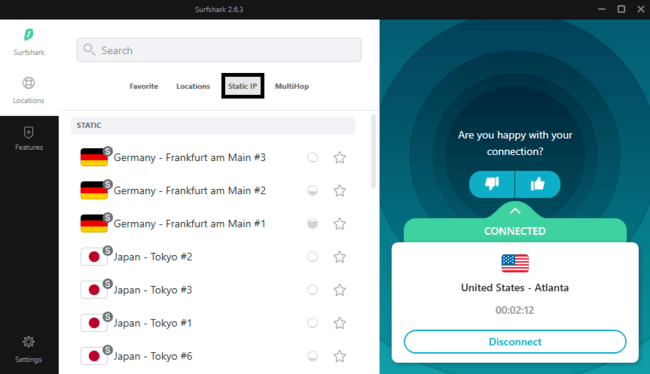 Third-party audits of security and adhering to stated policy
To be certain that Surfshark adheres to the stated policy, they have been subjected to a third-party audit. They have subjected the browser plugins for Chrome and Mozilla to an audit that was done by the Cure53 code security and penetration testing firm. According to their findings, both extensions passed with flying colors. There have been no other publicly announced planned or already performed audits of Surfshark.
Is the VPN based out of a location that respects privacy?
Surfshark is based out of the British Virgin Islands. This enables them to offer very high privacy for its users per the privacy laws of this island country. According to the laws, the company is not in any way urged to collect or store private information about its users or online activity. I'm a little skeptical about all of this being completely true, but this may be due to my suspicious nature and Surfshark may very well completely respect its clients' privacy.
Who owns the VPN and what is their reputation?
After a lot of research, I was not able to find out any details about the owners of Surfshark. I only found out that they are owned by a company registered in the British Virgin Islands and they are not a part of the 14-Eyes jurisdiction.
History of leaks or agreeing to hand over data to governments
As of the time of writing this review, Surfshark has not been related to any major leaks or hacks. They have not been involved in any major scandals nor have they been forced to hand over data to any governments. They value the privacy of their clients and seem to respect it.
Size of network
The Surfshark server network consists of 1700+ servers dispersed in 63+ countries. All their servers have private DNS, all are P2P friendly, and all adhere to the strict no-logs policy.

VPN Comparison
Extra Features
Here is a detailed list of all the services and features offered by Surfshark and some explanation on these.
WhiteLister – Surfshark allows specific apps and websites to bypass the VPN. This feature is handy when dealing with apps like mobile banking and the like.
CleanWeb – Yes, Surfshark has a free Adblock feature that protects from ads, malware, and phishing attempts.
VPN Kill Switch – to protect the user privacy, Surfshark has a Kill Switch feature that disconnects you from the internet in case your VPN connection drops.
Browser extension – Yes, Surfshark has browser extensions for both Chrome and Firefox.
MultiHop connection – Surfshark enables a double layer of security for its users by connecting to via two different VPN servers.
Private DNS & leak protection – each Surfshark server has private DNS and has leak protection when using the IPv4 stack.
Tor compatibility – Yes, Surfshark is compatible with Tor for a more private and secure connection.
Camouflage mode – this feature enables you to hide your online activity from your ISP for added privacy.
NoBorders mode – to circumvent the censure of some regions, Surfshark has the NoBorders mode that enables access to streaming, censored content, and other possibilities.
Unlimited installs – Surfshark allows you to use the app across all your devices and with unlimited installs.
Hardware support
Surfshark has native apps, browser extensions, and support for devices that allow users to use their services across many platforms:
iOS – Yes
Android – Yes
macOS - Yes
Windows – Yes
Linux – Yes
Playstation – Yes
Xbox – Yes
Fire TV – Yes
Apple TV – Yes

If you wish to use the Surfshark VPN to protect devices that don't have native VPN support, you can install the VPN on your router and have it protect all your devices simultaneously. To be able to do so, you will need to select a router that supports the VPN function. Surfshark has support for the more the following models of routers:
Asus
DD-WRT
Mikrotik
Sabai
Netduma
Freebox
Tomato
Linksys - some models
OpenWRT
Synology
Customer Support overview
What kind of support can you get and at what levels of subscription?
Surfshark has a single subscription level, only the duration of the subscription varies from a 1-month, 12-month and 24-month long subscription. But it does not matter if you are already subscribed to Surfshark or not, their customer support is the same foe everybody. The live chat option is very good, and they do their best to respond to every email inquiry in a timely manner.
Is the support any good?
I tried the live chat support and the operator was very friendly and responded in kind to all my questions. I asked some almost ridiculous questions, but the operator took everything in stride, providing quality answers and not finding my questions annoying.
How fast do they respond?
I was connected to an operator almost immediately from posing my question, which I found very satisfactory. Answering in under a minute is a big plus for the Surfshark customer support team.
How does the internet generally seem to feel about their support?
I tried to find as much info about the online community's opinions on Surfshark and I read a majority of satisfied opinions. Most of the comments were aimed at the speedy answers provided by the 24/7 live chat support.
Refund Policy overview
If you are not satisfied with your purchase of the Surfshark subscription, you can request a refund within 30 days of your initial purchase. This can be done via the live chat option or by writing an email to the Surfshark customer support team.
Price overview
The Surfshark pricing options are as follows:
$1.99/month for 24-month subscription
$5.99/month for 12-month subscription
$11.95/month for a monthly subscription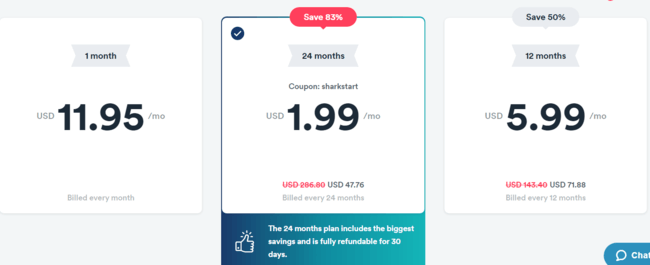 No matter the duration of your subscription, you will get the complete services of Surfshark available to use across all your devices, as they offer connecting to an unlimited amount of devices. You also get unlimited bandwidth, no data cap, and Surfshark's 24/7 customer support.
Payment options
To be able to use the Surfshark features, users have several means of payment. The easiest is payment by credit card, and they accept Visa, MasterCard, AMEX and Discover. There are also the options to pay via PayPal, Google Pay and other online payment services. But for a truly anonymous use of this VPN, people are offered the possibility to pay via cryptocurrency. As of May 2020, Surfshark accepts payments in Bitcoin, Ethereum and XPR Ripple coins.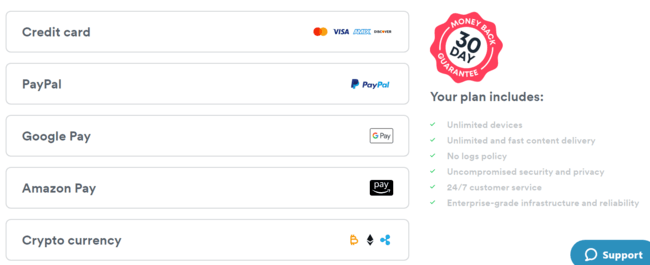 Quick Specs
Client software platforms: Windows, macOS, Linux, iOS, Android
Native supported platforms: Linux, routers, smart TV systems, Apple TV, Fire TV, Playstation, Xbox
Supported protocols: OpenVPN, IKEv2, Shadowsocks, ChaCha, Wireguard, L2TP
No. of servers: 1700+
No. of countries: 63+
Country of registration: The British Virgin Islands
Payment options: Credit/debit cards, PayPal, online payment services, Google Pay, cryptocurrency payments
Real name necessary: No
Encryption protocol: AES-256
Data usage cap: No
Bandwidth usage cap: No
Max. no. of simultaneously connected devices: unlimited
Customer support: 24/7 live chat support, email
Privacy policy: Good, no-logs policy
Concluding summary
From everything I saw about Surfshark, I can freely say that this is the most affordable quality VPN service on the market today. With a great price point of less than $2 a month for a 2-year subscription, they are certainly affordable for most of us. Their apps have an intuitive design and are beginner-friendly. Surfshark offers everything you might expect from a VPN service along with some extra features. With its services, you get to protect your identity while browsing the net, you get a quality AdBlocker and protection against trackers and malware. The features and services enable the Sufrshark users to be protected when using public Wi-Fi connections, have impeccable security when using money services like online banking or managing your crypto-assets. I like all the Surfshark's features I tested, as they have shown good quality and consistency. There was some lag in the speeds when I connected to more remote servers and used the MultiHop function, but this can be expected. I especially liked the prices and their 24/7 live chat support. Their help center could use some improvement, but the 24/7 live chat support makes up for any missing details.
Install instructions
I use Windows so here I'll share the install instructions for the Surfshark Windows app. The whole thing took less than two minutes and I was ready to use the Surfshark VPN.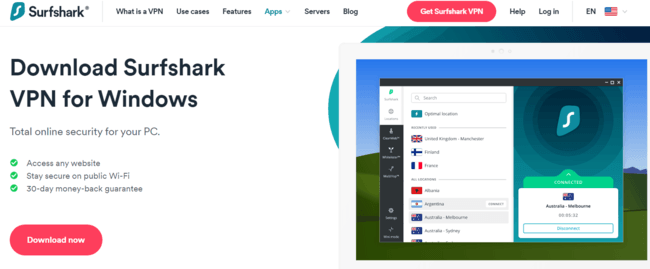 After selecting a payment plan and paying, you get to set up a username and password. The username is usually your email which is easy to remember and the service uses it to share updates and promo deals with you.
Next, from the official website you need to select the app that works for your operating system, in my case, the Windows 10 app. The download took about one minute.
After successful download, you'll need to click next a few times, just like any other app and you'll be almost ready.
Once installed, the app will launch and you'll need to enter your username and password to log in.
After successful login, you'll see all the available options.
For a simple connection, you can go for the Fastest server connection, meaning you'll be connected to a server nearest to you for high speed and best service.
If you are looking for something more, you can browse through the app and use some of the other features like MultiHop, StaticID, and you can browse the servers by location.
By making a list of your favorite servers, you can connect to a preferred server for a preferred use, like for example a US server for Netflix.
The Surfshark app has a simple interface, wit nice black-white-blue skin, and intuitive operation.
Rating