Disclaimer: this article includes affiliate links. When you make a purchase through one of our links, we may receive commissions.
In this post we are going to cover:
Why is data security necessary
Ways to stay secure online
Best hardware and software to secure your data
How to keep your purchases anonymous
Plus more... Read on to learn everything you need to know about securing your personal data.
Since the dawn of the internet, our lives became ever more digital. Everything shifted, from financial services to entertainment to medical records. While digitalization made our lives easier in so many ways, it has also brought new challenges. For example, the average American had their passwords stolen four times in 2019.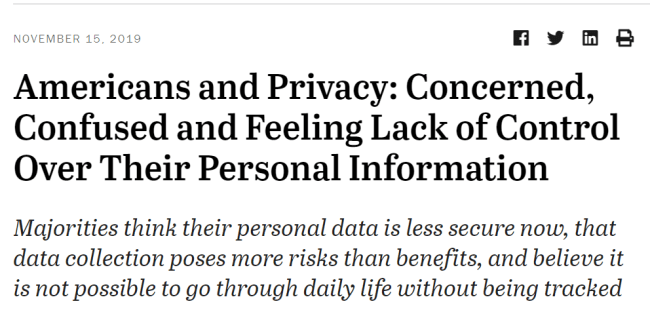 The latest data by the Pew Research Center shows how Americans see their digital lives. The current state of mind when it comes to personal data and online security reveals two things:
72% of Americans think that all their online and cellphone activities are tracked. The trackers, they believe, belong to advertisers, tech companies, or other firms.
Three-quarters of Americans worry about how firms and the government use their online data.
In this Pew research, very few knew how their information was collected. Even less knew what exactly someone is doing with their info. That was a state of things in 2019. In 2020, COVID-19 pushed personal and business life online. The lines between offline and digital life are blurrier than ever.
Why do you need to secure your data?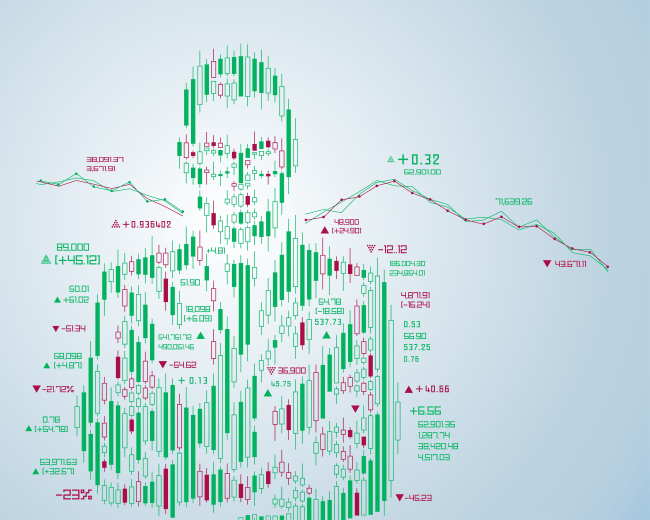 Many people stick to the mindset "It's OK for a company to track me because I have nothing to hide." A similar mindset, "I don't need to worry about online privacy, no one cares about me anyway" doesn't work in 2020. It's time to learn who is tracking you and why. Collecting personal information is a multi-billion dollar industry. Someone obviously does care about which sites you visit and where are you located. The real money is in selling personal data in bulk to third-party companies. And this is all legal.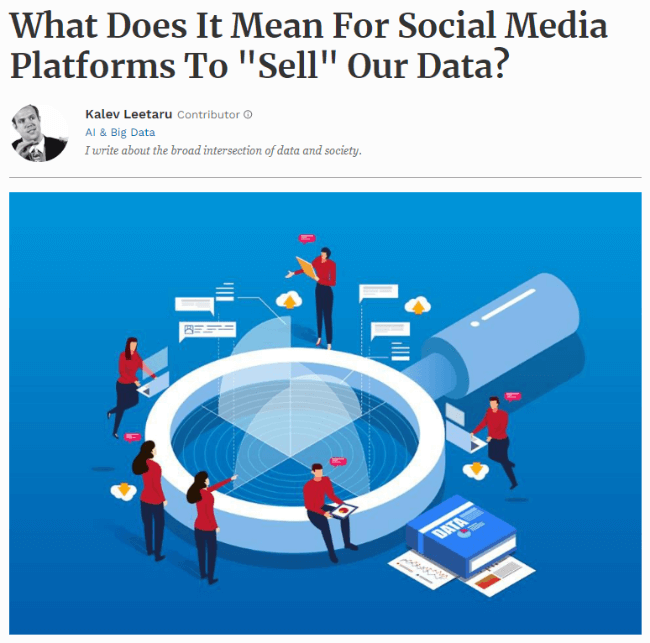 For example, it often doesn't occur to people that Google or Facebook services are not free. The currency in which you're paying for these services is your personal data. Google or Facebook shares your data with advertisers, third-party companies, or intelligence agencies. 
There are also illegal groups that produce malicious software to collect your data. These crime groups will pay for banking information and personal identities, and they buy this info in bulk. Either way, you look at it, your digital life is not safe. You have to take active measures to secure and protect it. In this article, we'll cover all steps you should take to secure your digital life today.  
1. Get a VPN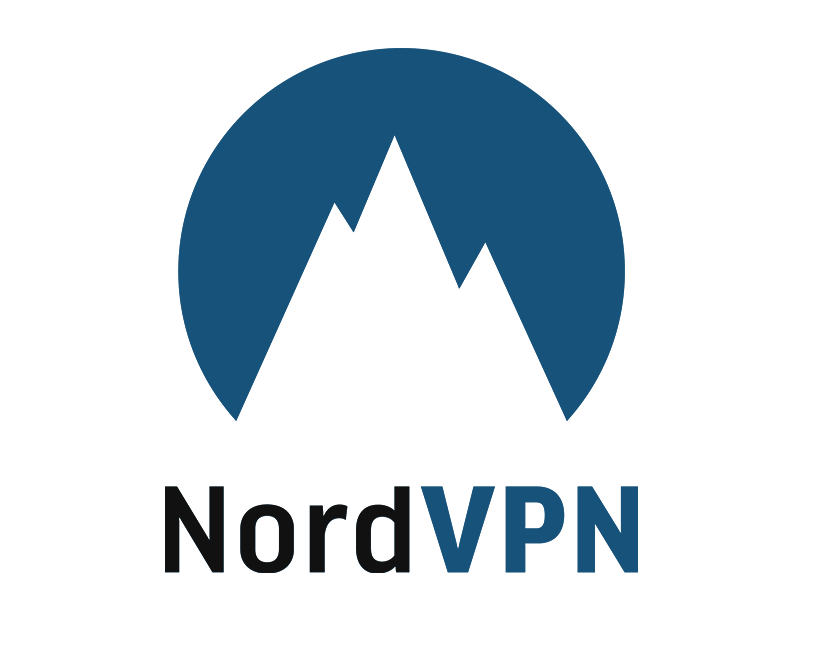 Lots of servers
One DNS leak in the past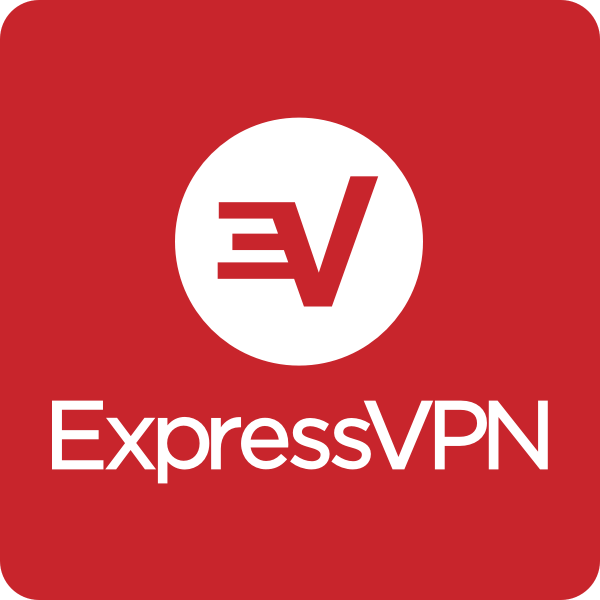 Most private VPN
Blazing fast
Most servers and countries of all VPN's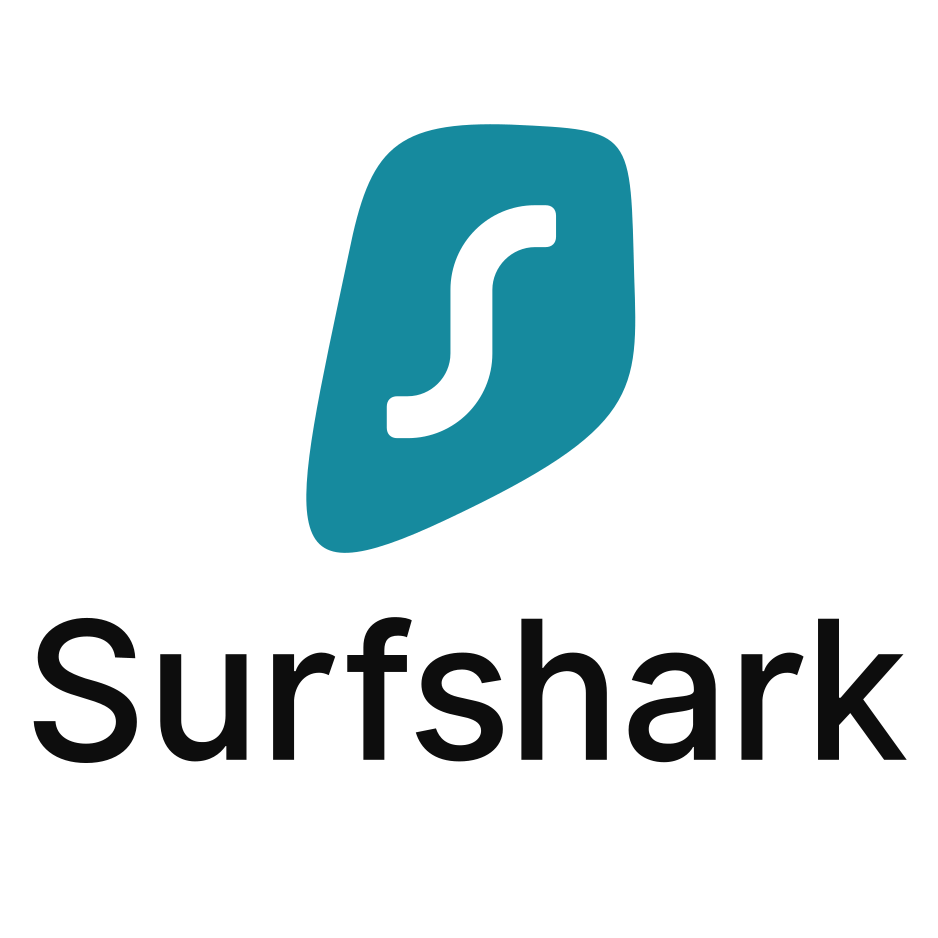 Great speeds
Great security record
New VPN
VPN is an essential step in securing your digital life. Getting a VPN subscription is a single most effective way to stop anyone from tracking you, including your ISP. VPN stands for a virtual private network, and here is how it works.
VPN routes your device's internet connection through your chosen VPN's private server. This circumvents your internet service provider (ISP) server. So, when you are sending data to the internet, it comes from the VPN server's location and not your actual location.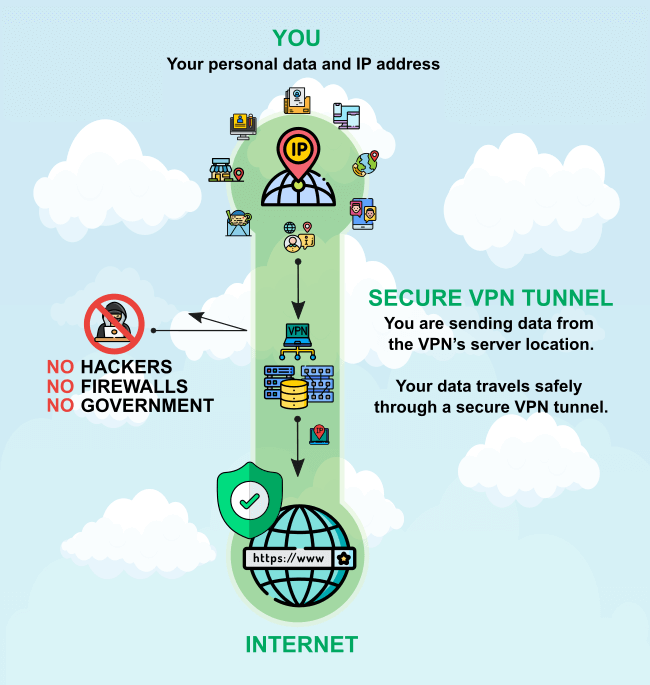 You can see the benefits of using a VPN immediately. Your location is hidden from trackers. This is especially useful when you are on a public Wi-Fi. VPN also enables you to access region-locked content. Also, when torrenting, your ISP won't be able to log your activity. If you're wondering why your ISP would want to log your activity the answer ranges from selling your activity info to advertisers to more insidious reasons that include government tracking.
Your data travels safely through a secure VPN tunnel.  If anyone was sniffing your connection, it would look like you are sending data from VPN's server location. This is particularly useful for businesses, now that many employees are working from home.
Among hundreds of VPN providers available today, we've chosen the top three known for security, low price, and ease of use.
ExpressVPN
With a TrustPilot score of 4.7 out of 5, ExpressVPN is a user favorite. Not only does it install with one-click on Windows, but ExpressVPN is also available on Linux, OS X, Android, and iOS. What's even better is that registering for one account enables you to use ExpressVPN on all your devices. The only limitation is that 5 devices can connect at the same time.
| | |
| --- | --- |
| Systems: | Windows | Linux | OS X | Android | iOS |
| Number of devices: | 5 devices can connect at the same time |
| Server Locations: | 3000+ servers in 160 locations |
| Price per Month: | $12.95 - 1 Month Plan $ 9.99 - 6 Months Plan $ 6.67 - 15 Months Plan |
ExpressVPN Smart Location picks the best VPN server location out of 160 servers available. Their Network Lock serves as a kill switch. That is, if your connection to ExpressVPN server drops for any reason, Network Lock stops all internet traffic until the connection is restored. This way your privacy is secure 100% of the time because you won't use your real IP address at any point.
When it comes to security aspects of ExpressVPN, they truly shine. Your IP address and traffic are mixing with that of other users. 
ExpressVPN also encrypts your traffic between a secure VPN server and your device. This way it can't be read by third parties, such as your internet service provider or your local Wi-Fi operator.
ExpressVPN uses AES (Advanced Encryption Standard) with 256-bit keys. The U.S. government as well as security experts worldwide use this encryption to protect classified information. Even further, ExpressVPN servers store none of your data. They are wiped with each reboot and never write anything to a hard drive.
When it comes to pricing, ExpressVPN offers three choices. Each plan comes with a free 30-day trial you can cancel anytime. You can opt to pay $12.95 monthly, or you can choose to pay $9.99 for six months. The best and cheapest option is a 15-month plan, with three free months and a price of $6.67 per month.
NordVPN
While ExpressVPN can serve you fine, NordVPN comes with several advantages. Some features, such as covering all systems, from Linux to iOS are the same. But, NordVPN comes at a lower price with a greater number of servers that enable you higher speeds. And, for all yearly plans, NordVPN offers a 30-day money-back guarantee.
| | |
| --- | --- |
| Systems: | Windows | Linux | OS X | Android | iOS |
| Number of devices: | 6 devices can connect with one account |
| Server Locations: | 5500+ servers in 59 countries |
| Price per Month: | $11.95 - 1 Month Plan $ 6.99 - 1 Year Plan $ 4.99 - 2 Year Plan $ 3.49 - 3 Year Plan |
NordVPN pricing starts at $11.95 if you're paying monthly. The savings are greater if you choose a yearly plan ($6.99) or a two-year plan ($4.99). You get a 70% cut in price if you opt for a three-year plan, with each month costing you only $3.49. NordVPN also offers a 15% student discount, applicable worldwide.
A specific feature that made NordVPN the most recognizable name in the world of VPN is the high number of worldwide servers. Currently, NordVPN offers connections to 5500+ servers in 59 countries. You can also enjoy no-buffering streaming even of region-locked content.
When it comes to security, NordVPN offers both Chrome and Firefox extensions that can serve as ad & malware blockers. Even deeper, you can get a dedicated IP address, or route your traffic through an Onion router which acts the same as using Tor. Also, one account allows you to connect 6 devices, one more than ExpressVPN.
Surfshark
Surfshark occupies a special place in the world of VPN providers. Its HQ is located in the British Virgin Islands where, unlike some other countries, the legislation allows for full no-logs policy. Also, when it comes to price and quality, there are few competitors to Surfshark.
There are no limits on how many devices you can connect with Surfshark. And, it works on all systems, from Windows, Linux, and macOS, to even Fire Stick TV. While there is no free trial for Surfshark, all plans come with a 30-day money-back guarantee so you can test it safely.
| | |
| --- | --- |
| Systems: | Windows | Linux | OS X | Android | iOS |
| Number of devices: | Unlimited devices |
| Server Locations: | 1700+ servers in 63 countries |
| Price per Month: | $11.95 - 1 Month Plan $ 5.99 - 1 Year Plan $ 1.99 - 2 Year Plan |
Surfshark's security aspects include:
Kill-switch to avoid exposing any of your private data, 
Camouflage Mode in which even your ISP can't detect you're using a VPN
IKEv2/IPsec protocol as default instead of OpenVPN
and more.
You can also choose to Whitelist some websites or apps so that they go through your regular ISP provider. This is useful if you need to access specific services tied to your location, such as online banking.
Surfshark offers the same price if you choose to pay monthly as does NordVPN of $11.95. The real beauty of Surfshark comes with its two-year plan that costs you only $1.99 per month ($47.76 one-time payment). If you opt to pay for one year, then each month will cost you $5.99 per month.
Surfshark offers 1700+ VPN servers located in 63 countries. They also promise to work even in countries such as China, that are cut off by nation-wide firewall. 
Comparison Table

| Company Name | Price | Servers/Countries | Speed | Privacy | |
| --- | --- | --- | --- | --- | --- |
| | $6.67 | 3000+ / 160 | Fastest | Amazing | |
| | $1.99 | 1700+ / 63 | Fast | Good | |
| | $3.49 | 5660 / 59 | Fast | Good | |
2. Get a FlashRouter
Almost all electronics you own comes with pre-installed firmware. Firmware is the essential software that enables the device's primary functionalities. Your Wi-Fi router is no different. The main role any router has is to receive data from your home devices that are directed to the internet. Next, the router forwards (routes) the data to the appropriate internet addresses based on the routing tables it has stored.
The type of firmware installed on your router depends on the manufacturer. The price also plays a role in how many features your router's firmware has. Some firmware will allow you to change the settings and upgrade the security of your connection. That is, as long as you know which settings to change. Or if you even have an option to change them.
Advice: Cheaper Wi-Fi routers often come with outdated firmware. Wi-Fi technology and standards are evolving to adapt to higher speeds. This is especially noticeable when it comes to streaming and high-speed internet. The firmware that comes bundled up with your router rarely sees updates, making it more vulnerable to malicious attackers. 
Warning: The process of updating or changing the original firmware installed on your router is called flashing. While you can flash a router yourself, the risk is huge. If anything goes wrong during the process your device becomes useless.
The go-to choice for a non-factory firmware for Wi-Fi routers is DD-WRT. DD-WRT is a Linux-based, open-source, and regularly updated Wi-Fi router firmware. The main reason people choose to get a flash router is enhanced privacy. Flash routers achieve this by providing VPN service at a hardware level. DD-WRT also enables your router to handle new Wi-Fi protocols and enhances your network stability. Your flash router can become a business-class device by supporting VLAN, Hotspot, Access Point, or Adjustable Antenna Transmission Settings to enhance your Wi-Fi range, among all features DD-WRT makes possible. 
FlashRouters.com offers a selection of Wi-Fi routers that have DD-WRT firmware preinstalled. The main attraction of routers flashed with DD-WRT comes from built-in VPN capabilities. Your device can be an OpenVPN client or a server. Or, you can use FlashRouters Privacy App to sign in to your favorite VPN provider, at a router level, in a single step. Supported VPN providers include ExpressVPN, NordVPN, and Surfshark, among many others.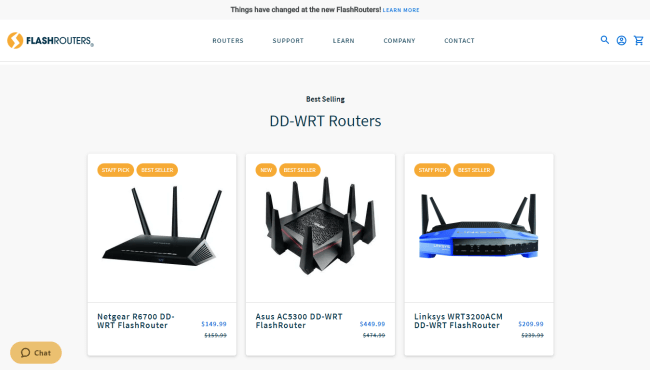 According to FlashRouters.com the top five DD-WRT Wi-Fi Routers for 2020 are:
Netgear 9000
Netgear R6700
Linksys WRT3200ACM
Asus RT-AC5300
Netgear R7000
When choosing a Wi-Fi router that will work best for you, you have to take into account the number of devices you plan to connect. Netgear R9000, Linksys WRT3200ACM, and Asus RT-AC5300 enable you to connect ten or more devices. Netgear R6700 and Netgear R7000 are ideal for 2-6 devices. To make up for the difference in case you need to connect more devices you don't have to give up on your ISP-provided router. A flash router can work in pairs with your existing router.
| | |
| --- | --- |
| Netgear R9000: | 10+ devices |
| Linksys WRT3200ACM: | 10+ devices |
| Asus RT-AC5300: | 10+ devices |
| Netgear R6700: | ideal for 2-6 devices |
| Netgear R7000: | ideal for 2-6 devices |
The pricing of flash routers ranges from $139.99 all the way up to $514.99. The price depends on how many devices you want to connect to a flash router and which advanced functionalities you need.  
3. Get a Password Manager
Your digital life is at risk, even though you might not know all the threats lurking 24/7. As Security Magazine reports, Americans had their password stolen at least four times in 2019. The websites breached are not some small, unnoticeable outlets, either. Facebook alone had three major data breaches exposing over 808,500,000‬ accounts. First American Corporation tops them with 885,000,000 accounts breached. Microsoft, Zynga, Canva, and Adobe are also a part of this list. 
Companies and websites should transform your password from text to unreadable content. This process is called hashing. There are simple and complex hashing algorithms. But, there is no way of knowing which one is somebody using, unless they state it. When a data breach occurs and passwords are hashed using a simple algorithm, or worse, not hashed at all, it's easy for hackers to crack your password. 
As an answer, some sites ask you to use a password that is a mix of lowercase/uppercase letters, numbers, or symbols. When these passwords are hashed even using a simple algorithm, they are more difficult to crack. Now thousands of websites need registration, and it is hard to remember each password.  The next step hackers rely on lies in the way we behave online. 
People tend to use the same or similar password for many websites. We often use passwords that are easy to remember. Gaining access to one of your password makes it easier for them to guess your other passwords. The more reliable answer to this problem is the password manager. These days any respectable browser provides an integrated password manager.  
Which password manager to get?
The Chrome password manager can generate strong and unique passwords for you. It also auto-fills the sign-in forms or payment details. Windows Security protects access to your passwords, e.g. when you want to see a password for a certain site. Next, it links your passwords to your Google account and stores them in the cloud. You can access your passwords from any device, as long as you're logged in into your Google account.  
You can immediately see the issue with this approach. If someone gets access to your Google or Windows account, they also have access to your passwords. Not to mention that using this password manager ties you in with a Chrome browser. Firefox password manager, Firefox Lockwise has a somewhat similar approach and features. But, it takes more steps to setup. 
Unlike Chrome, Firefox stores and encrypts your passwords locally. To use it on Android or iOS devices, you'll need to set up a separate Firefox account. Next, you need to install Firefox Lockwise on each device. Again, this ties you in with the Firefox browser. 
Microsoft Edge is the weakest of three in this regard. It only saves your passwords and doesn't offer strong password suggestions. Things get complicated when you want to see the passwords you stored in Edge. You have to find a Credential Manager in Windows 10. Next, you have to use your Windows password or pin to view saved passwords. 
LastPass
LastPass by LogMeIn is a password manager that combines the best from Chrome & Firefox password managers while adding more security features. It is a free extension you can use in all major browsers or download as an Android, iOS, or Windows app for your devices. The best feature of LastPass is superb security when generating "the last password you'll ever need," i.e your Master Password.
A strong encryption algorithm ensures your Master Password is difficult to crack. Local encryption means that your data is encrypted and saved on your device. Even LastPass doesn't have access to your content. Multifactor authentication brings one more layer of security. It's also worth noting that you get a free trial month to test out all premium features before you decide to buy.
LastPass Free version provides to one user:
A vault to store your passwords, credit card info, bank accounts data & more.
Access on all devices, with an offline accessible vault.
One-to-one sharing. You can share each item from your vault with one trusted person.
Save & auto-fill passwords.
Password generator.
Secure notes encrypt essential data such as addresses, contacts, or bank account info.
Security challenge allows you to audit all your passwords and update the weak ones.
Multi-factor Authentication adds a second layer of protection.
LastPass Authenticator is effortless multi-factor authentication with one-tap verification.
One month of Premium version trial.
With the LastPass Premium version ($36 yearly for one user) you also get:
One-to-many sharing enables you to share your vault items with as many people as you need.
Emergency access allows you to share your critical information with someone you trust.
The advanced multi-factor with YubiKey, Sesame, and fingerprint authentication.
Priority tech support places your ticket to the top of the LastPass Support queue.
1GB encrypted file storage enables you to guard your most important documents.
The Families Version ($48 yearly) adds:
6 Premium licenses for each member of your close group of friends or family.
The family manager dashboard enables you to invite users to your family circle.
Unlimited shared folders.
4. Get U2F and use it on everything
Remember that info we talked about earlier, how over 1 billion accounts were hacked in 2019? Password managers such as LastPass surely are one of the ways to answer this threat. You're likely familiar with the second way to enhance the security of user accounts in the form of 2-factor authentication (2FA).
2FA requires the use of a cellphone or a smartphone. To login to your account or to change your password, a service provider sends you the code via the SMS. It's assumed that the only person with access to your phone is you. But, if your account data is stolen, your phone number is part of that package.
2FA prevents someone from changing your password until you confirm the account action. This does little to prevent someone from stealing your password. But, it does prevent anyone from changing your password, or in certain cases accessing your account, if 2FA is covering that aspect.
One of my clients had an iPhone 4 and was using Microsoft Authenticator. All an attacker would need to do is to get an iPhone 4 exploit. My client was traveling in a high-risk country, his phone was cloned, and then, after he left the country, all sorts of interesting things happened to his accounts.

---
Yet, hacking in 2020 is different from what we usually envision. A hacker can gain access to your connected smartphone, or read your SMS messages. This is the primary reason why Google and the company Yubico came with the third, so far the safest way of authentication.
Universal 2nd Factor authentication or U2F is the new standard for secure login. U2F requires the user to have a key token device and a browser (Chrome or Firefox) that supports the U2F. With this hardware token device, such as YubiKey we'll talk about in a moment, you can safely login to any account.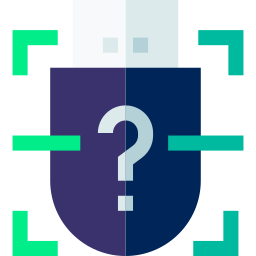 The U2F process is based on asymmetric cryptography. Your token device contains a private encrypted key. The compatible browsers recognize your public key. It's worth noting that the encryption of your private-public key pair uses a complex mathematical algorithm. The pair has no meaning without each other. The hacker would have to use an incredible amount of resources to crack private key based on the public key.
This approach prevents so-called middle-man or phishing attacks. That is if someone gains access to your public key they have no use of it because it is paired only with the private key stored on your device.
YubiKey
YubiKey is a leader in providing token devices for U2F. After all, the company Yubico co-developed the open-source FIDO and FIDO2 U2F standards. Their U2F hardware devices are simple, durable, and need only one touch to access all your accounts. You can even combine it with your password manager, and go completely passwordless.
Hundreds of services already work with Yubikey, from Google, Facebook to Gov.UK, and many more. You can browse the full catalog of YubiKey compatible services here. Yubico sells different keys for multiple devices with USB-A, USB-C, Lightning, or NFC connections.
The Security Key by Yubico Series provides the Gmail, Facebook, and hundreds more services login out of the box. Starting at only $20 The Security Key supports FIDO2 protocol and is waterproof and crush resistant. The cheapest version comes with USB-A only. The more expensive version comes with NFC, which enables you to use it with your smartphone, too.
YubiKey 5 Series is ideal to prevent account theft, with a single key price starting at $45. It also comes with multi-protocol support for FIDO2, Smart card, USB-A, USB-C, and NFC.  YubiKey 5Ci is also available with USB-C and Lightning connector for Android and iOS devices.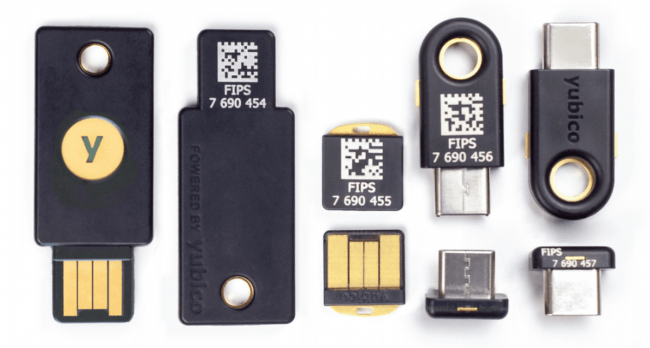 YubiKey FIPS Series with single key pricing starting at $46.  It's most suitable for government and regulated industries since it meets the highest level of assurance.  
5. Get an Antivirus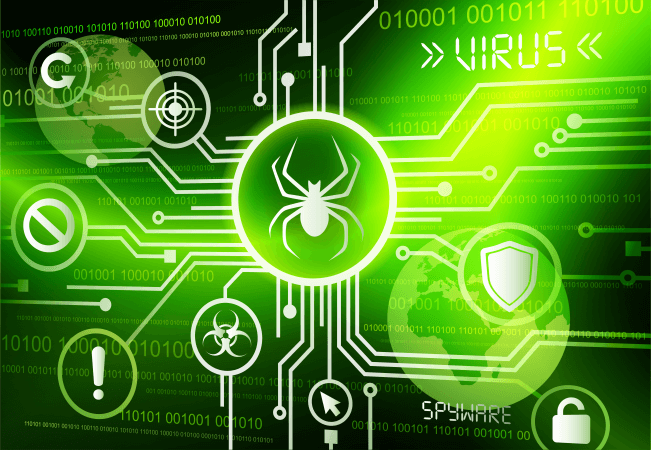 In the internet days of the past, viruses were once the biggest threat there could be to your PC. The antivirus software came as a solution. But, in 2020, the term antivirus software has a new meaning.   
Nowadays, true computer viruses have become a rarity. USA Cybersecurity Magazine says computer viruses comprise only 10% of all malicious software. Worms and Trojans are more frequent, but they too are in the shadow of more dangerous types of malware.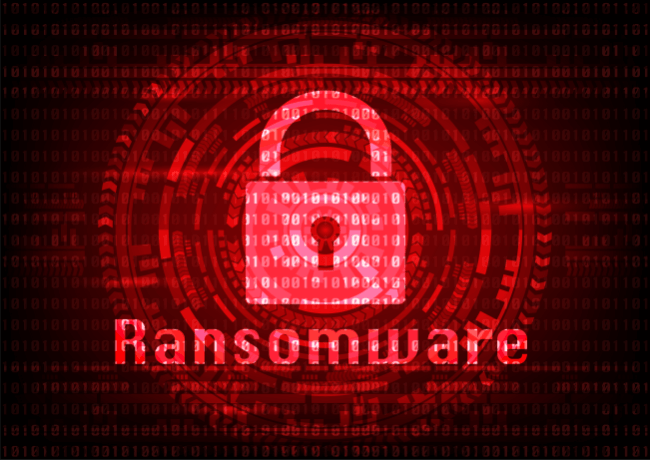 Ransomware encrypts all or some valuable data on your hard drive. To get your files back, you need to pay the attacker for the decryption key. Spyware gathers your data, including sensitive information such as your bank account details. Adware displays unwanted ads on your machine. The list goes on. There are botnets, phishing attacks or malicious cryptocurrency mining attacks through browser hijacking.
How do Windows & OS X protect you?
There is one myth we need to dispel first. Mac OS X is not invulnerable to malware. The myth arose from the fact that PC always had a larger market share. Also, the UNIX-based operating systems, such as OS X were harder to attack. In reality, there is nothing stopping hackers to try to inject ransomware on Mac machines. If anything, hackers assume Mac users are wealthier since they spend more on their machines.   
As our lives became digitalized, Microsoft and Apple responded with preinstalled security services. Since Windows 10, Microsoft offers a decent solution through the Windows Security Center. Features vary depending on whether you have Windows 10 Professional or Home edition. Still, Microsoft adds the new threat definitions to both versions often. Windows Security is now on-par with free editions of dedicated antivirus solutions.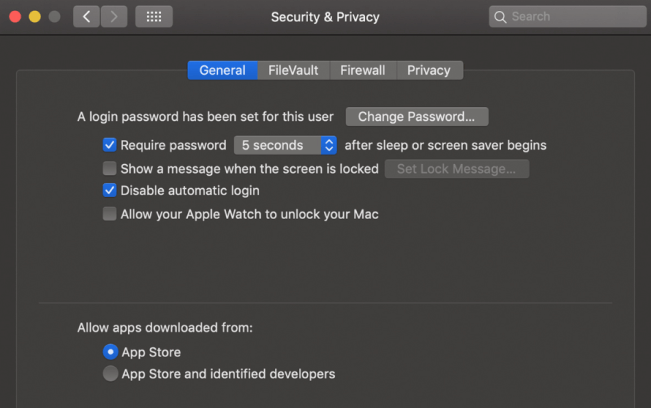 Apple's built-in security solution includes Gatekeeper which prevents any Apple-unauthorized apps from installing. The XProtect is a dedicated anti-malware service that detects known malware. Malware removal tool, as the name says, removes malware from your Mac with each system update. 
Why you still need to get antivirus software
Top antivirus solutions moved far beyond traditional antivirus protection. While some attackers want to crash your system, there's far more money in attacks like ransomware. If you use your PC or Mac for anything more than checking email, you need the protection by modern antivirus. 
You can get services such as VPN, data protection, and online vaults for your data, all in one package.  First, you'll want an antivirus that covers as many threats as possible. Antivirus companies detect threats and update their databases quicker than operating systems. This is essential for preventing zero-day attacks.  
You also want to consider the impact of antivirus scanning on your PC performance.  Let's take a look at BitDefender to give you an idea of how a professional antivirus software suite looks in 2020, and how it compares to built-in security.  A primary reason why BitDefender is perfect for a Windows or Mac user is a free 30-day trial for all paid versions. If you decide to buy BitDefender, you'll find it offers much for less money than the competition.
BitDefender Features & Pricing
When it comes to antivirus software, there's more than price and performance. An independent test lab AV-Test found BitDefender detected 100% of widespread malware. Smartphones, tablets, and even IoT-connected devices are all attractive targets for cyberattacks. BitDefender includes protection for all your connected devices, including Android and iOS devices.  
BitDefender Premium Features
When it comes to malware threat protection, BitDefender offers:  
Real-time data protection.  Starting with Bitdefender Antivirus Plus 2020, BitDefender covers you against malware threats. This includes classic viruses, worms, and Trojans. Your machine is also protected against ransomware, spyware, rootkits, and zero-day exploits. 
Network threat prevention.  This is a new cyber threat intelligence technology introduced in 2020 BitDefender editions. It analyzes and identifies suspicious activities on the network-level. NTP blocks exploits, malware, or botnet-related URLs, as well as brute force attacks.
Advanced threat defense  uses behavioral detection tracks active apps. If it detects anything suspicious, it takes instant action to prevent infection. 
Multi-layer ransomware protection guards your most valuable files and folders. It works with the Advanced threat defense and Safe Files to protect your files. 
Web security  ensures you never visit a harmful website by blocking infected links. You also can find out whether your search results are safe to access before you actually click on a link.
Anti-phishing.  BitDefender blocks sites posing as trustworthy to steal passwords or credit card numbers. 
Safe files prevent malware from making unauthorized changes to your most important files. Only applications you trust can access your Safe Files.
Rescue mode  deals with sophisticated viruses, like rootkits. When Bitdefender detects such a threat, it reboots the computer for clean-up. 
To lower the impact on your device performance, BitDefender includes:  
Autopilot  gives you insights into your security posture. It can recommend security actions in the context of your system needs and usage patterns. 
BitDefender Photon  enables BitDefender to adapt to the specific configuration of your system. This saves computing resources and improves speed and performance.
Global Protective Network  takes resource-intense scanning to the cloud. The cloud scanning doesn't upload and store the content of your files.
Game, movie, work & battery modes. BitDefender adapts to your activity by stopping pop-ups and pausing background activities. This allows you to use your device resources when you need them the most.
Finally, to protect your online privacy, BitDefender comes with:  
BitDefender VPN protects your digital life by encrypting all Internet traffic. BitDefender Antivirus Plus 2020 includes 200MB of encrypted traffic per day. BitDefender Premium Security offers an unmetered VPN service.
Anti-tracker  blocks common trackers that collect your data. It allows you to manage personal info on websites you visit and enables faster loading times.
Safe Online Banking with BitDefender Safepay. You can shop from a secure browser that guards your transactions to prevent fraud. It can now fill out credit card details in billing fields. 
Wi-Fi Security Advisor  enables access to the security of your Wi-Fi router, wherever you are.
Social Network Protection. When a friend sends you an unsafe link, BitDefender is here to stop it from harming your device.
Password manager stores and manages your passwords in a cyber-vault. BitDefender also suggests strong passwords and auto-fills when necessary.
File shredder deletes files from your computer, leaving no trace they ever existed
Vulnerability assessment is a one-click scan for potential threats to your system. It detects outdated software, missing Windows security patches, and unsafe system settings.
BitDefender Premium versions and pricing:
Bitdefender Antivirus Plus 2020.  Protects PCs against all types of online threats. You can use it on a single device, or choose to install it on up to 10 devices. The starting price is $40 for a year for a single device. You can download the trial version here and check out all the features for yourself. 
Bitdefender Internet Security 2020. Adds parental controls, file encryption, firewall, anti-spam, webcam & microphone protection. The starting price is $60 for one device. 
Bitdefender Total Security 2020 Available for PC, Mac, Android, and iOS devices. The starting price is $90 for 5 separate devices. Added features include phone tracking and detection in case of theft.
The innovative BitDefender services include:
Bitdefender BOX Protects your IoT devices and smart homes. For a price of $149.9, you get a 1-year subscription to BOX Network Security Hub. Bitdefender Total Security, setup service, and free shipping come in the package too.
Bitdefender Digital Identity Protection  Guards your online reputation. It can also uncover have you been a victim of identity theft, and more for a price of $59.99 for a first year. 
6. Encrypt your SSD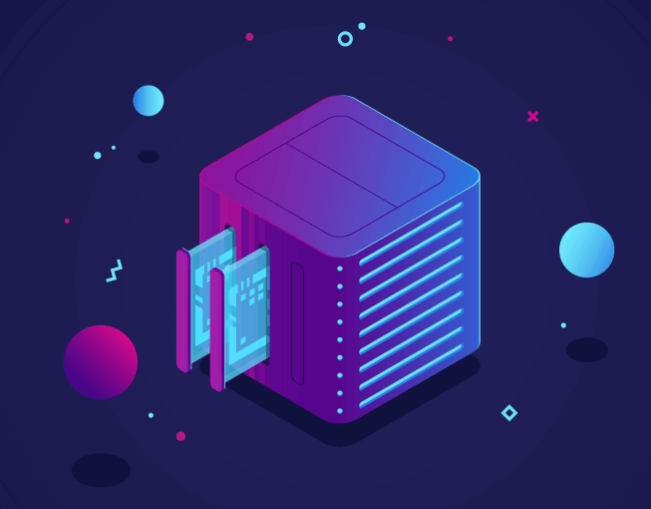 The most obvious reason why you should have your SSD encrypted is theft. If somebody steals your laptop, for example, it is a lot easier for that person to gain access to all your info. If you are a business user, anyone who gains access to your SSD can get all your business information. Even if you are a desktop user, ransomware attackers are counting on you not caring to protect your data.
This is the reason why modern operating systems come bundled with tools to encrypt your SSD. Apps like BitLocker for Windows or FileVault for Mac both offer software encryption. There are also SSDs that have built-in hardware encryption capabilities. You just have to make sure to turn them on. SSDs with hardware encryption is a bit pricey, but do offer better protection.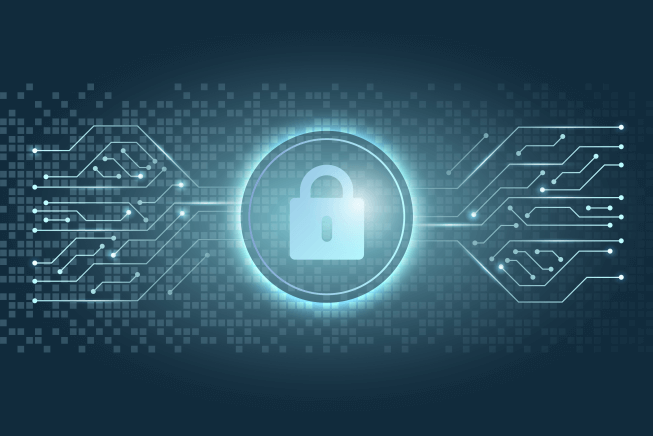 Software encryption is a more accessible, cheaper, and more often used solution. Software encryption usually relies on the AES-256 encryption standard. AES-256 encryption makes the content of your SSD, including the operating system if you choose so, unreadable to anyone who doesn't have the decryption key. Ideally, the only person with the decryption key should be you. You should avoid storing your key close to your personal accounts.
Things would all be fine if there wasn't one issue with the encryption and decryption.  They rely on complex mathematical equations to cipher the content. So, encrypting or decrypting your entire SSD can take quite a while. Microsoft, for example, estimates it takes 5 hours to encrypt 500GB. Of course, you can always choose to encrypt only portions of your SSD to save time.
Advice: Encrypting your SSD, especially if it contains your business data, can help when you're a victim of a ransomware attack. At least your information will remain safe, even though you too won't be able to access your drive. To make your SSD completely ransomware-proof, you also need to keep a backup.
Acronis True Image
Acronis True Image 2020 enables you to store the encrypted SSD in a safe place. Acronis True Image is the software of choice for performing regular and secure backups. In case you have to encrypt your SSD to protect the sensitive info, but still like it to work at max speed, you can make an encrypted backup image.
Acronis True Image is used mostly for creating and managing local backups. As of 2020 edition, you can also back up your encrypted disk images to their cloud service.  The backup process itself is easy: you choose between backing up and encrypting your entire SSD or particular files and folders. You can also create rescue disks, or move files that are rarely used to the cloud.
The Essential one-year subscription to Acronis True Image 2020 includes standard features. You can do a full backup of your system and use active cloning. You also have options for recovery and restoring, and a ransomware and crypto-mining blocker. The essential plan comes at $49.99 a year. With the advanced yearly subscription ($69.99) you also get 500Gb of cloud storage for one computer. 
| | |
| --- | --- |
| Essential: | One-year subscription - $49.99 Full image backup Active disk cloning Quick recovery / Universal restore Ransomware and cryptomining blocker |
| Premium: | One-year subscription - $99.99 Everything in Essential Replicate backups in the cloud Microsoft 365 backup Cloud backup and features Blockchain certification of files Electronic signatures on files |
The premium Acronis True Image 2020 subscription comes with a lot more features included, for a price of $99.99 yearly. Alongside 1TB of cloud storage, you also get Blockchain certification of files called Acronis Notary. Both advanced and premium editions have an Active monitoring service. You can test all the features yourself with a free 30-day trial.
Acronis also uses the AES-256 encryption standard. When you are using their cloud service to store backups, your content is secure from viewing by anyone. As with any encryption software, it's best you keep your decryption key somewhere safe. And, you need to consider carefully where that storage will be. Your decryption key is unique, and without it, all your encrypted content is only a garbled mess. 
7.  Get a Nect LTE modem
Nect LTE modem is a modem of choice for anyone needing a high-speed and secure connection on the go. At the moment, Nect LTE modem is in a working prototype phase, after it was crowdfunded successfully. The estimated availability date is September 2020.
The main feature of the Nect modem is its LTE connectivity. It supports GSM (2G and 3G) and LTE mobile networks (4G.)
Currently, it does not support 5G networks. Instead of connecting to a public Wi-Fi, when outside your home, Nect enables you to use a more secure, private, and faster LTE connection. As an extra layer of security, you can add a VPN and a proxy.
Even better, Nect LTE modem works worldwide, in 208 countries. You can either buy a data plan through Nect World ($6 per 1GB for the US, and $9 globally) or you can use your existing data plan. Nect supports both e-SIM and nano-SIM, and you can use it without any contract and only pay per GBs used. When it comes to the connection speed, the Nect modem can go up to 150 Mbps on 4G networks, with an average of 33.8 Mbps. Compared to 4Mbps you can get at best, with a good coffee shop Wi-Fi, Nect modem wins.
Nect LTE modem connects to your laptop via USB-C to USB-A cable. MacBook users get USB-C to USB-C/Thunderbolt 3 cable. This means the Nect modem doesn't work on a battery since it's charging through a USB port. The device itself is easily attached to the back of your laptop using a metallic sticker. Once plugged in, you set up the modem through a web-app. When connected, the Nect modem can work as a hotspot for up to ten devices.
Since you can use Nect modem with any mobile network provider if you don't like Nect World plans, you can get a high level of privacy and security. Even more so if you have a VPN subscription, which is just a necessity when you're taking your laptop outside. Especially if it's your main workstation and more than your personal info could get compromised. 
8. Set up a business to make purchases for you
There always were many reasons why you'd want to own valuables or a property anonymously. The digital age has brought in a few more reasons why you should set up a business to make purchases for you. Companies track and profile your behavior based on your purchases, among other data. Achieving anonymity has become more difficult, but it is still possible. 
Tracking, whether by government or various companies, dominates every bit of digital life. Government's interest in knowing who exactly owns what makes sense, to a degree. Taxes, liability, and compliance with the law are within the power of the state, and you can't avoid them. Different companies who track and collect the data on you might not be so benevolent. And, this is the type of tracking you do not need.
The scale on which the third-party data collection happens is massive. A company called Smartzip, for example, states it holds 1.3 million GB of data, covering almost all US property owners. Companies like these use customer data to predict real-estate market trends. But they also use it for marketing purposes and ultra-specific advertisement targeting. Most people give their data unknowingly. If you're not looking for it, the "opt-out" option can be difficult to spot in all the paperwork.
When you set up a business to make purchases for you, you are at least leading the trackers away from your identity. Any property data becomes tied to your business. The demographic and behavioral data ad-targeting companies are looking for gets lost in the process.
ZenBusiness
With a TrustPilot score of 4.8 ZenBusiness is the top choice for a business filing service, at a reasonable cost. Through ZenBusiness you can file an LLC or a corporation, and have it all done online. ZenBusiness helps you complete the Articles of Organization and provide the necessary templates.
Their pricing starts at $49 per year for the Starter package. But, you also need to calculate in the mandatory state fees. The state fees vary greatly. $50 will cover either LLC or Corporation fees in Colorado. The same service in Nevada costs $425 for an LLC and $725 for a Corp. ZenBusiness offers an interactive map that tells you the state fees beforehand. Another thing you'll want to consider before filing is the processing time, which also varies from state to state. Average normal processing times are in the range of two to three weeks. There are also expedited and rush services that cut the waiting time to a few days, but cost from $50 to $100.
Within your Starter Package, you also get to appoint ZenBusiness as your Registered Agent. This way ZenBusiness can manage all your legal correspondence with the state, during the business hours. The higher-tier packages, Pro ($179 annually) and Premium ($299 annually) offer more features. Expedited filing speeds up the processing time, and the Pro package also gets you help with obtaining your EIN. Employer ID Number (EIN) is assigned by the IRS to all new businesses. EIN is necessary to open a business bank account or hire employees.
The Premium package comes with features many new business owners need. They include a registered domain name, business website, and email services. If you're starting a business with a goal to use it to buy valuables or property, then you'll likely do fine with the Starter or Pro ZenBusiness Package.
NorthWest Registered Agent
NorthWest Registered Agent takes pride in the confidentiality they provide to customers. They state several times over they do not share your data with third-party companies. Which is a great start. As the company name says, their focus is on providing premium registered agent services.
NorthWest Registered agents employ Corporate Guides. These are people with a background in law, accounting, or state administration who handle customer cases. NorthWest has offices in 50 US states, which you can use as your business mailing address. The same goes for your principal business address and your registered agent address.
If you choose to file for LLC or incorporate your business through North West, it will cost you $225 + State fees. This price includes both same-day filing service fees and the registered agent fees. You also get LLC Operating Agreement Or Bylaws and Membership/ Stock Certificates & Resolutions. The price includes an online account to track and manage your business and the Annual Report compliance.
9. Use TOR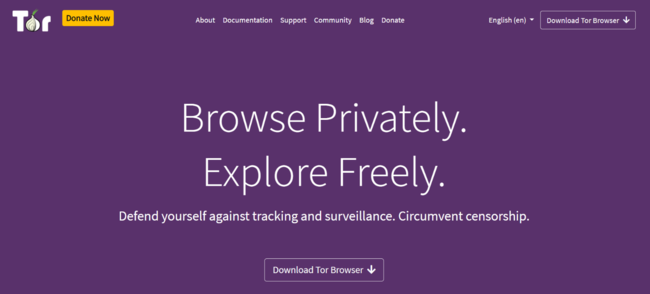 If you have no other means of protecting your digital life, Tor will give you anonymity. Tor or The Onion Network is a free, open-source network, and a browser that provides online anonymity.
You should use Tor primarily to browse the web privately. Keep in mind that Tor can't anonymize network activity from other apps, e.g. Steam, Messenger, or Skype. To access the Onion Network, you first need to download the Tor browser. It is available for Windows, Mac, Linux, and Android. Tor works through a network of worldwide servers or nodes. The role of Tor nodes is to anonymize your browser traffic as it travels from you to its destination.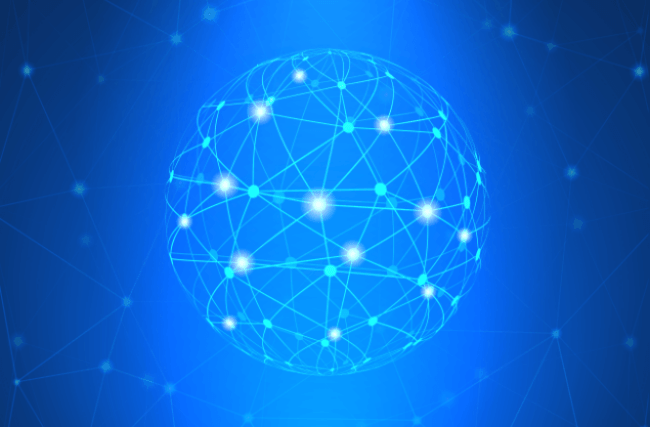 Tre traffic from your browser is first encrypted as the data travels to and from each node. Then, as it reaches the destination, its decrypted layer after a layer. If someone intercepted your browser traffic, they could only get the data from the last node. The information about the source - you - and the information about the destination are encrypted.
Warning: Tor also enables you access to "the dark web". Websites comprising the dark web aren't indexed by any major search engine, and you can access them only through Tor. While you are anonymous surfing the dark web, there is still a need for caution. There is no guarantee any website on there won't try to gain your personal info or try to do something malicious. The dark web isn't only dark because it's not accessible easily. Not all activity on there is illegal, in fact, the majority of it isn't. But, you might find yourself in a place you don't want to be, so its best not to click on anything unfamiliar.
The main reason why Tor isn't a perfect privacy solution, even for web browsing, is its speed. Tor is very slow compared to regular browsing due to all encryption and decryption happening in the background. You can use it to access the region-restricted content, but it is noticeably slower. Not to mention that you are in no way protected from security risks.
Advice: Depending on your country and your ISP, using Tor can be prohibited or labeled as suspicious. If you use Tor to log in to your personal accounts such as Gmail or Facebook you are leaving snippets of personal data, so it's best to avoid doing that. Tor is even less suitable for torrenting since torrent protocol shares the IP addresses between the peers.
Compared to using a Tor browser, even the cheapest VPN option offers better privacy and speed, for an average user. A VPN shields all your internet traffic. On top of this, if anyone is tracking you, your data gets lost easily in the VPN servers' traffic. And, the final and major benefit is the speed. You can stream and watch content anonymously using the VPN.
All and all, if you need a very high level of anonymity while browsing the web, the Tor browser in combination with the VPN would be an ideal solution. Tor alone can help you when you have no other options available, but it's far from a perfect solution for everyday use.
10. Use Bitcoin and get a hardware wallet
Another way to keep your purchases and assets anonymous is by using Bitcoin. Bitcoin has big potential for anonymity at its core, but it takes some effort to use this potential.
You also need to buy it.
Below are some of the best places to do that: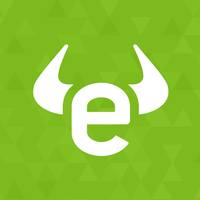 Start trading fast; high limits
Easy way for newcomers to get bitcoins
Your capital is at risk
We do not promote, endorse, or earn commissions from the trading of securities of any kind, including CFDs, however, eToro requires that we provide you with the following disclaimer: CFDs are complex instruments and come with a high risk of losing money rapidly due to leverage. 62% of retail investor accounts lose money when trading CFDs with this provider. You should consider whether you understand how CFDs work, and whether you can afford to take the high risk of losing your money.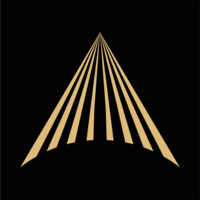 Bitcoin exchange based in USA
Very high buy and sell limits
Clean, professional interface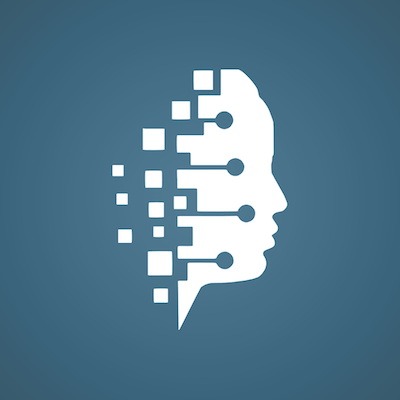 Works in almost all countries
Highest limits for buying bitcoins with a credit card
Reliable and trusted broker

Great liquidity and low fees
Supports most countries
Trusted exchange, started in 2011
Any Bitcoin user's identity is hidden behind a Bitcoin wallet address. Bitcoin transactions happen on the Blockchain network. Blockchain is a public and distributed ledger of transactions. This means everyone can see every transaction ever made between two wallet addresses.
The key to keeping anonymity when using Bitcoin is safeguarding your wallet. Your wallet contains private keys, used to connect to the Bitcoin network. Unless somebody links your identity with a wallet address you used, your Bitcoin transactions will be anonymous. For example, if you're buying BTC with your credit card, a data breach can reveal your identity. Online exchanges that offer you to link a credit card with your account, while offering you to use their online wallets at the same time have suffered data breaches in the past. As a general rule, it's best not to keep any significant amount of BTC in an online wallet.
Below is a quick view of our top picks for hardware wallets, with our absolute favorites detailed even further below.
Hardware wallet purses offer a better solution for safekeeping your BTC. Hardware wallets are devices that store your private keys offline. They are secure from malware attacks because they are disconnected most of the time. And, the top hardware wallet purses also have extra layers of security. For example, you need to enter a pin code to access the wallet. If you are looking to store a substantial amount of crypto on your hardware wallet, then your best choice is either Ledger Nano X or Trezor Model T.
Ledger Nano X
---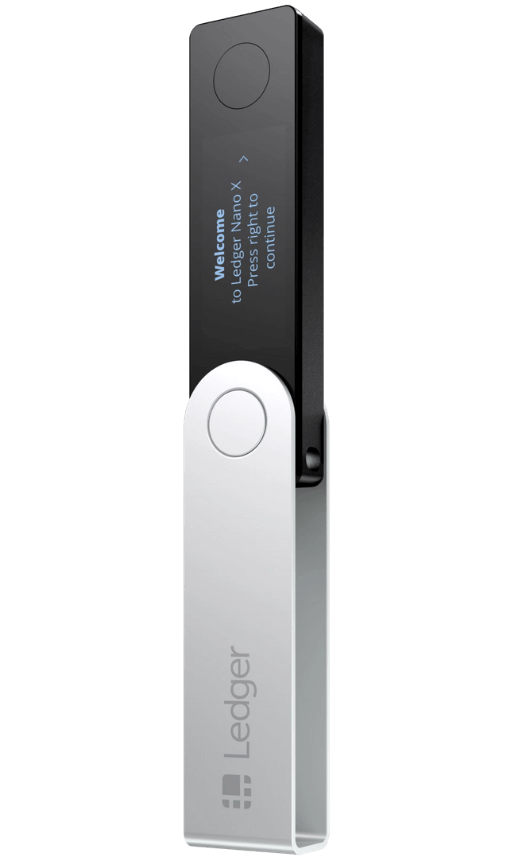 Released2019
Price$119
ScreenYes
ConnectorUSB Type-C
Ledger Nano X by Ledger comes with the latest security standards and an operating system designed to protect your crypto. You can store and manage 25 coins and more than a 1000 tokens through an online interface called Ledger Live app. The device itself has a small LCD screen controlled by two buttons. It can connect to other devices via USB or Bluetooth. Currently, Ledger Nano X costs $119, with free shipping included.
Both Ledger Nano X and Trezor Model T come with pin protection. They both also have a similar wallet recovery process which includes using recovery seed phrases.
Trezor Model T
---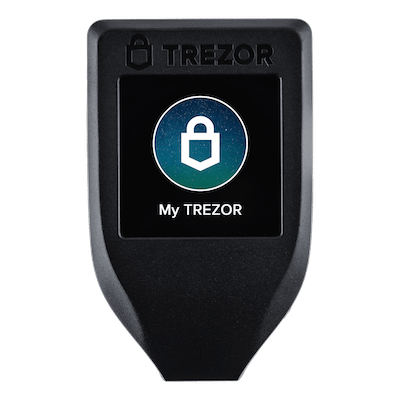 Released2018
Price$159
ScreenYes
ConnectorUSB Type-C
Trezor Model T by Satoshi Labs is a bit more expensive at $159. But, it does come with features such as color touchscreen and microSD slot for encrypted storage. This means you can store your passwords and other valuable data on the device. And you can also use Trezor Model T as your U2F device. Trezor Model T's recovery seed is generated on the device itself. Ideally, it should never come to an internet-connected device. Alongside PIN, you can also use BIP39 passphrase to secure your Trezor device. Trezor Model T hardware wallet supports over 1000 coins and tokens.
11. Use Coin Cards and BitRefill
Even though Bitcoin and other cryptocurrencies have been around for a while, they are still not as easy to use daily as money is. Getting the BTC or other crypto and safekeeping it is far ahead of opportunities to spend. While many merchants are accepting BTC as a payment method, you'll rarely find a major merchant who accepts other cryptos. Aside from that, BTC transactions can take more than 10 minutes to process, and come with a fee. The Bitcoin network fees are currently below $1 but can fluctuate depending on a volume of trading, as do the processing times.
There are several solutions to these issues, both in the development and in use currently. Coin Cards or crypto debit cards enable you to fund a regular debit card with crypto. BitRefill makes it possible to buy a range of gift cards and mobile refills using six cryptocurrencies. But, when you spend your crypto, you also have to keep in mind the data trail you are leaving behind. You don't need to register to shop on BitRefill, but a debit card provider will ask you to register for an account.
Info: Coin debit cards give you an easy way to convert your BTC to any FIAT currency. They are almost the same as any other debit Visa card. You can use them to shop online or offline, and you can use them at ATMs to get cash. For shopping online and the ATM use, you'll need a physical card. But plenty of coin debit card providers also offer the virtual accounts you can use for online shopping.
The fees tied to the coin cards use are slightly different from one provider to another. In the US, you can currently choose between BitPay, MCO Visa Card (used to be the Monaco Card), Paycent, and Crypterium.
BitPay charges $10 to issue you a BitPay Prepaid MasterCard. To get the card, you have to provide a selfie and a government-issued document scan to confirm your identity. You can fund your card through cryptocurrency, direct deposit, or ACH transfer. Loading your card with crypto incurs a miner's and the network use fees. BitPay currently accepts BTC, ETH, XRP, GUSD, USDC, PAX, and BCH. You manage your currencies and fund your card through the BitPay App. The ATM fee is $2.50, with a limit of $2000 per withdrawal. Daily load and spending limits are $10,000. The BitPay Prepaid MasterCard comes with a 0% monthly fee, but it charges a $5 inactivity fee, 90 days after your last transaction.
BitRefill is much simpler to use, and it allows anonymous purchases. But, BitRefill it's limited to gift cards and mobile top-ups. They are expanding into offering you to pay the bills with crypto and use the Lighting network. The gift card choice is tied to the region you're in. US customers can buy gift cards from almost all major companies. Walmart, Amazon, Microsoft, Google Play, Steam, Apple, eBay are just at the top of the list.
Buying a gift card or a phone refill on BitRefill is as simple as it can get. You choose the gift card you want to buy, or the mobile/ data plan. Then you enter an email to receive the gift card code, pick crypto you want to use, and pay within 15 minutes. BitRefill charges their fees of up to 3% per purchase. Plus, you should add the network fees, too. Given that BitRefill is available in 170 countries, and it's easy to use, reviews of the service are overwhelmingly positive.
12. Buying gold (using Bitcoin) on JMBullion.com
Gold is a staple of any long-term investment portfolio. If you're looking into making one and buying gold online securely, then buying with Bitcoin is a way to go. Gold is considered a low-volatility investment, so it can help dampen the high volatility of Bitcoin. Another reason why people choose to keep their investments in special precious metals IRAs (Individual Retirement Account) is tax-free growth.
Advice: Regardless of your reasons for buying gold, there are a few key points to consider beforehand. The spot price of gold is the price of one troy ounce (31.1 grams) of gold at the moment of your purchase. You are likely to pay more for the same amount of gold because mints and dealers add their markup to the final price. Also, markups are the lowest on large gold bars since they are made more easily. But, you might find it difficult to sell large gold bullion. Most people choose to invest in smaller gold bullions rather than gold coins. Markup prices are lower, and it easier to sell smaller gold bullions later down the line.
JMBullion.com is a well-established online store that sells precious metals since 2011. They offer trustworthy gold from government mints like the United States Mint, Royal Canadian Mint, or The Royal Mint. JMBullion also sells gold from private mints like Valcambi Suisse. Their gold bullions usually cost less than the gold from government-regulated mints. Regardless of the source, you can shop for different sizes and shapes of gold bullions on JMBullion. Aside from common payment methods like the card, PayPal, Bank wire transfer, and ACH, JMBullion also gives you an option to buy gold with Bitcoin. JMBullion also accepts payments in Bitcoin Cash, Ethereum, and Ripple.
Before you buy gold using Bitcoin from JMBullion.com you need to follow just a few easy steps. Bitcoin payments grant you a 3% discount from the get-go. You can also get free shipping on all your orders of $99 and higher. Otherwise, the shipping is $3.99.
First, you find gold bullion you want and add it to your shopping cart. The upper limit for Bitcoin purchases on JMBullion.com is $150,000. You'll have the prices displayed beforehand. Depending on how long your checkout process takes, it might happen that the prices are different before you check out, due to the shift in the spot price. Your price is locked in for the next 10 minutes after you begin the checkout process.
Next, you have the option for a Guest checkout or the checkout with an existing account. The Guest checkout still requires an email address, contact, and shipping information. If you are in the state where sales tax on precious metals is applicable, this will be calculated in, too. JMBullion ships to US P.O. Boxes and APO address via USPS, but doesn't ship to US territories or UPS Stores. When using BTC, you don't have to use your residential address, only a valid US address. But, it's worth keeping in mind that all purchases over $1000 will need a signature upon delivery.
Finally, you'll be directed to the BTC payment processor where you need to send the correct amount of BTC to the designated address. JMBullon will ship your order a day after your BTC payment is confirmed. If something goes wrong with your BTC transaction, you'll either have to pay a larger miner's fee to get the confirmation completed quicker. Or, you'll have to wait for the BTC to be released to your wallet and then you can attempt the purchase again.
You can read our complete JM Bullion Review.
FAQ
What is data privacy ?
Data Privacy relates to how a piece of personal information, or data, is collected, shared and used.
What is data security ?
Data Security protects your data from being compromise by external attackers and malicious intents.
How to protect my personal information ?
Avoid public Internet connection, especially without using a VPN. Don't share personal information on social networking sites. Use an antivirus to keep your computer protected against all kind of online threats. Encrypt your electronic devices. Lead trackers away from your identity by setting up a business to make purchases for you. Use Bitcoin at its full potential to keep anonymity and safeguard your wallet.
How does a VPN protect me ?
When you connect to a VPN(virtual private network), you are putting an extra server between yourself and the website you want to go to. This server changes your IP address and encrypts your browsing activity.
Is U2F secure ?
If someone gains access to your public key they have no use of it because it is paired only with the corresponding private key stored on your device.
Why should you encrypt your data ?
Data encryption allows you to securely protect data, such as personally identifiable information (PII), that you don't want anyone else to have access to.
Can Bitcoin transactions be tracked ?
Unless somebody links your identity with a wallet address you used, your Bitcoin transactions will be anonymous.