Disclaimer: this article includes affiliate links. When you make a purchase through one of our links, we may receive commissions.
In this post we are going to cover: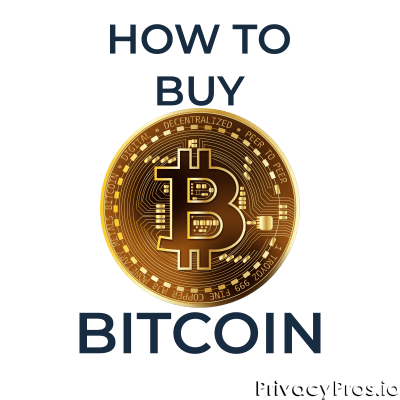 Payment methods
How to choose an exchange
Hot wallets versus cold wallets
How to avoid scams
Plus more... Read on to learn everything you need to know about buying Bitcoin and cryptocurrency.
Chapter 1:
Chapter 2:
When you go out to buy Bitcoin, you will have to choose from several payment options. It's very important to be careful because each comes with its own pros and cons.
Believe it or not, some options are faster and more cost-effective than others. Moreover, limits may also vary based on the payment method. Lastly, you might not find all options at a single platform.
Some websites may offer you to pay via bank transfer but not cash and vice versa.
Let's have a look:
Bank Transfer
Though not the most comfortable option, bank transfers are preferred by a large number of users since they come with fewer limitations.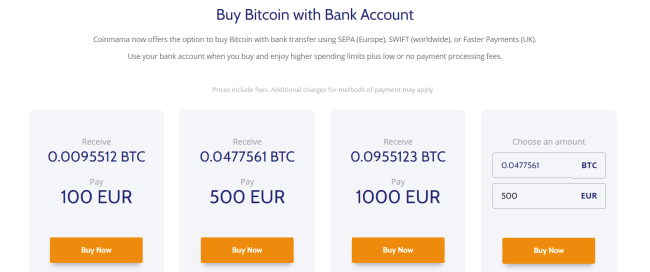 This is the best one if you want to purchase large amounts of Bitcoin. Plus, it's also among the most affordable choices as bank transfer fees are typically lower than credit card fees. As a result, you will get a great price.
However, it does come with some cons. Bank transfers can be slow, especially in some parts of the world. It can take up to a week to receive clearance in the UK. In addition to this, you will also have to provide verification documents, which can further slow the process down.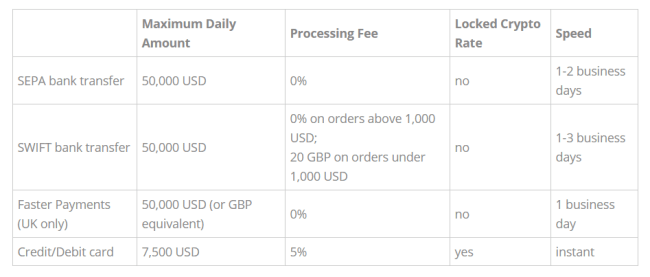 We must also mention that bank transfers can turn out to be expensive for some people due to inter-bank fees and conversion charges. Make sure to have a look at all these factors. Most big exchanges including Coinmama and Coinbase offer bank payments.
Debit or Credit Card

Nothing beats the ease of credit and debit cards as they require little effort. Most of us are used to credit card payments, which is why this is among the most popular options among buyers but it might not be the best one.
Both credit and debit cards can be very expensive. There are service charges and other fees. Moreover, you will have to submit ID verification documents to use a debit or credit card.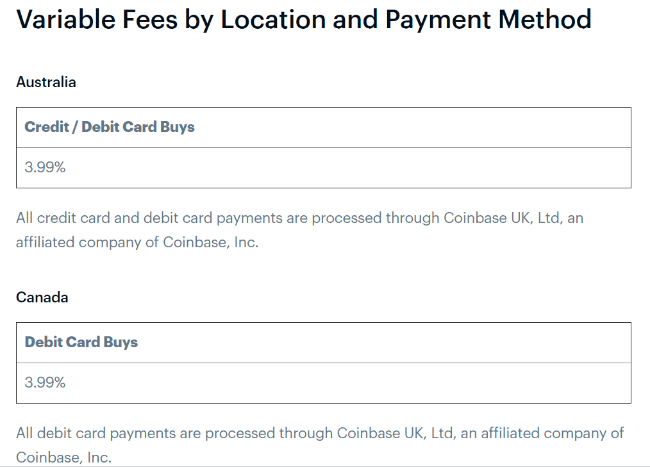 You might not be able to use prepaid cards at all sites due to verification issues. On the plus side, some popular sites have the option to save payment details so that you do not have to manually enter your credit or debit card number whenever you need to make a purchase. However, be careful as exchanges are not always secure and data breaches are common.
On the positive side, there's no long waiting period in most cases. Bitcoins will get added to your account within a few minutes of verification. But, remember that there are limitations on how much you can spend using cards – both from your issuing institution and the exchange you're buying at.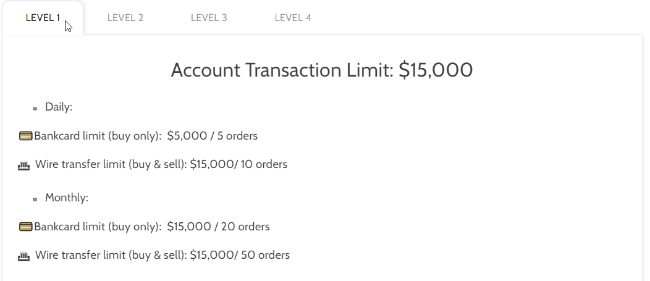 Almost all major platforms like CEX.io, Coinbase, and Coinmama accept debit and credit cards.
Cash
Back in the day, it was not possible to use cash to purchase Bitcoins, but now you can go out with cash and buy coins using one of the following options:
Bitcoin ATMs
There are more than 7,700 Bitcoin ATMs spread all around the world – about 74 percent of them in North America.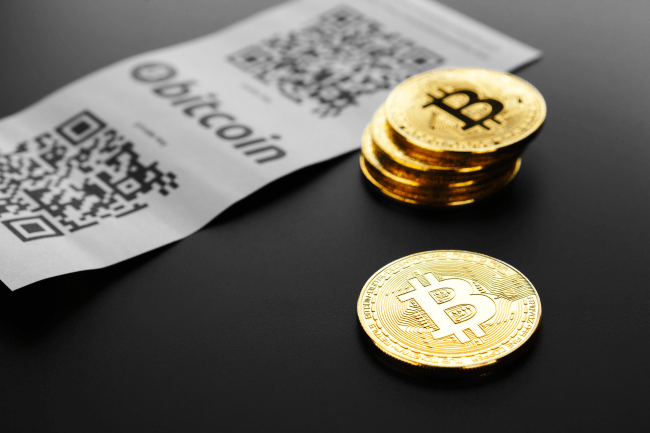 No other option can meet the speed of a Bitcoin ATM. The process is simple. Find one close to you, copy your wallet address, visit the ATM, enter cash, provide the required details, complete the process, and you're done.
Info: This is a fast, safe, and convenient option since transactions occur in real-time and no private information is required. However, on the downside, you will have to pay a premium fee as Bitcoin ATMs charge up to 15 percent premium, which can make deals more expensive. Moreover, you will have to keep your wallet address handy as they have to be entered into the machine.
Since there are thousands of ATMs in the US, you will not have much of a problem in finding one nearby. Use this Bitcoin ATM Finder to find one nearby.

They work 24/7 and most are strategically located, closer to popular stores like Walmart. However, some might have limitations on the number of coins one can purchase.
Meetups
This might come as a surprise – after all, Bitcoins are digital – but you can buy cryptocurrency by meeting the other person.
Websites like Paxful connect buyers and sellers and allow them to meet face-to-face to complete transactions.

While this is one of the fastest options, it might not be the safest or most convenient because you will have to travel to meet the other person, which is both risky and time-consuming.
Warning: You can't always be sure how reliable the other person is. Websites that connect buyers and sellers usually take no responsibility. Their only job is to introduce the two parties and you must take steps to protect yourself.
This option is good because you might be able to negotiate the price when you meet someone; however, in most cases, the price has to be agreed in advance. Plus, you get a chance to form a professional relationship and have more transactions in the future.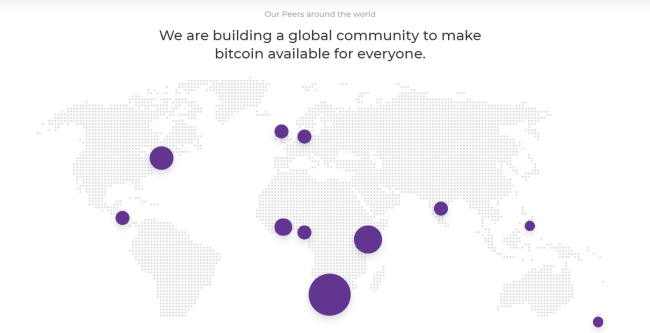 Moreover, it doesn't require the exchange of IDs; however, you might have to provide information to the platform you've used to purchase coins.
Lastly, this option is pretty quick. You will get money right after you make the payment
LocalBitcoins
LocalBitcoins is a P2P platform that bridges the gap between buyers and sellers and allows them to purchase Bitcoin. The exciting part about this option is that it offers a variety of local options and caters to people all around the world.
Make an account and the system will automatically pick your location and show you nearby sellers. Each seller quotes a specific amount that might be negotiable. You can use the built-in messenger to discuss the terms.
Available payment options include bank transfers, PayPal, and some local payment options. You can choose the method that's the fastest and most affordable.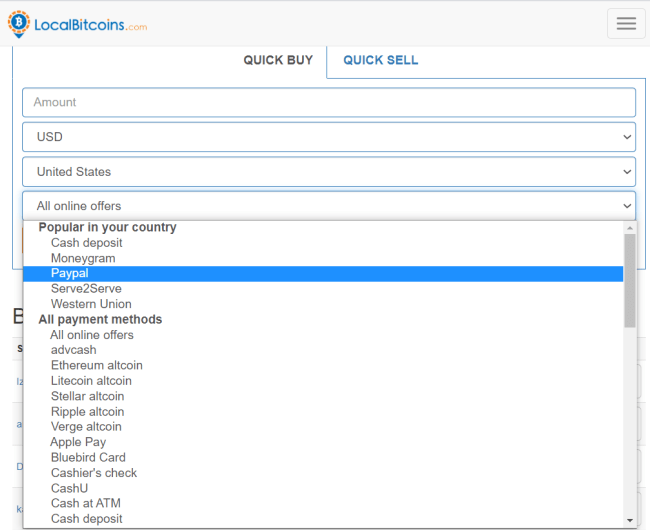 LocalBitcoins is popular among users as it's safe and usually fast. Since bank transfers are local, there are no heavy fees or exchange charges. Plus, waiting periods aren't long either.
Info: You will not be making any payment to the platform but to the seller directly to his or her account number. The system will charge you a portion of the amount and deduct it from your Bitcoin balance.
While the amount is typically not huge, it can turn out to be big if you are trading huge amounts. On the plus side, you might be able to find Bitcoins at a lower rate since a lot of local sellers are in a hurry to sell.
Lastly, you will have to get your account verified in order to buy and sell Bitcoins on the platform. Each seller has specific requirements regarding the minimum or maximum amount of Bitcoins one can buy or sell.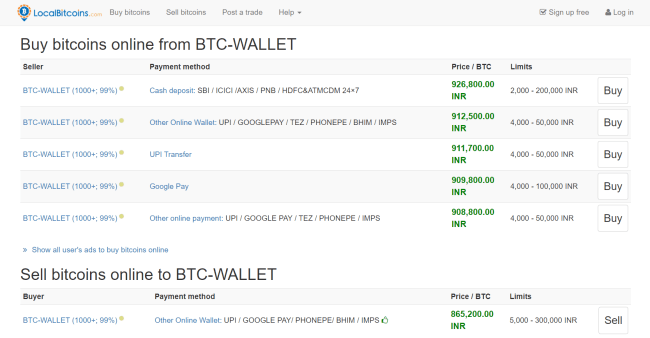 LocalBitcoins has its own wallet, which makes the job easier. The process typically takes 2 hours but it can be excruciating because you will not receive your funds until the seller approves the transaction, which can take pretty long because the seller might not constantly be in front of a computer screen.
Warning: Also, if due to technical difficulties, the seller does not receive your funds within the specified time period, he or she may reject the transfer, which can lead to trouble.
You will have to file a dispute with the platform. They usually take up to 48 hours to handle disputes. You'll be safe for as long as you follow the instructions correctly.
Paypal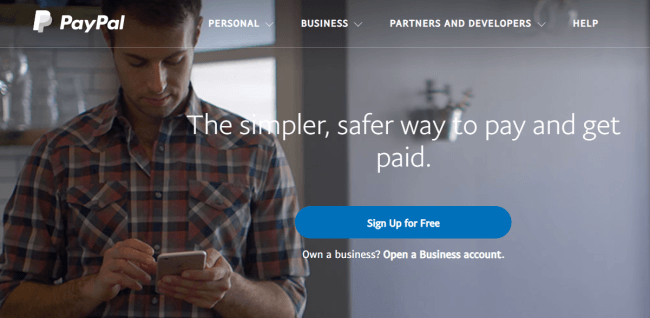 PayPal is one of the largest and most reliable payments systems, yet you will not find PayPal on any big exchange because the company's terms and conditions do not allow merchants to sell Bitcoins or other digital coins.
Info: Still, it is still possible to use PayPal to buy Bitcoins. Since PayPal is very commonly used all around the world, it's the go-to option for a large number of people. However, it might not be the most affordable since fees can be between 6 percent and 12 percent, which is a lot higher than what you will pay if you choose other options like cash or bank transfers.
Also, you can't directly use PayPal to buy bitcoins. You will have to buy other digital goods using PayPal and convert those to Bitcoin. Another option is to use P2P platforms and find a seller who accepts PayPal payments.
Advice: Choose this method wisely as the company may not protect you in case of a scam because using PayPal to purchase cryptocurrency is against PayPal terms and services. However, in most cases, it's the merchant or seller who has to bear the brunt.
No Verification
Most exchanges and P2P platforms will require verification, especially if you wish to purchase a large number of coins.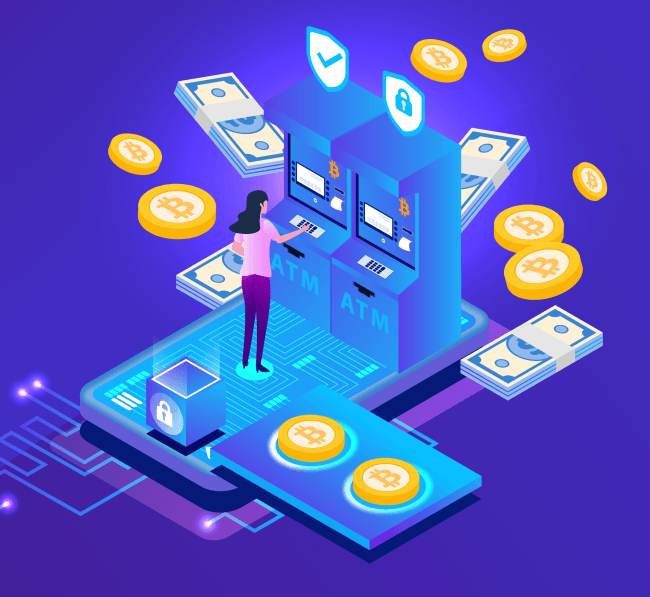 Nonetheless, you can choose Bitcoin ATMs or in-person cash exchanges if you do not want to go through the hassle of verifying your identity. We understand how important it is for you to safeguard your identity due to the risk of identity theft.
Info: Do not waste time explaining to an exchange why you cannot share your personal information. They are required by the law to gather such information and will not be able to entertain you.
Rather use ATMs or peer2peer platforms for all such purposes.
Chapter 3:
Here are a few factors to consider when choosing an exchange to buy Bitcoin online:
Limits
Most exchanges have limits on how much a user can buy or sell within a period of 24 hours. These limitations are usually for unverified or new users.
Coinsbit, for example, prohibits new users from making withdrawals. Basic accounts have a withdrawal limit of $500 and advanced accounts have a limit of $100,000 in a 24-hour period.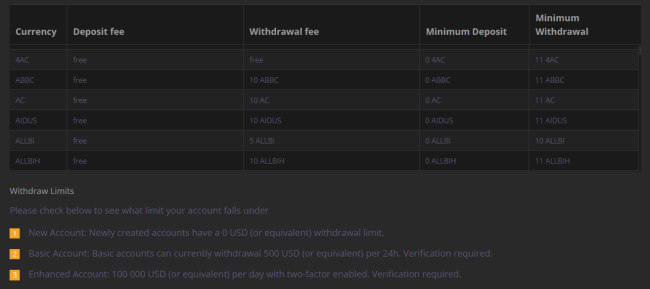 In some cases, there might be yearly limits as well. We suggest that you get your account verified to get rid of these limitations.
Fees
You have to be sure about how much it costs to buy cryptocurrency at exchanges.
First thing first, all exchanges are free to join. You will incur no fee unless you make a transaction for any purpose (deposits, buying, or selling).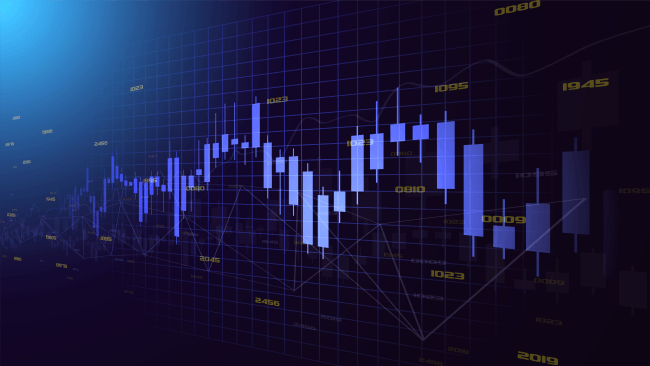 Fee schedules are designed to motivate frequent trading in large amounts.
Advice: Charges typically decrease with an increase in frequency and amount. Infrequent and small orders aren't cost-effective. Consider large orders to save money and understand all associated costs.
Most exchanges encourage buyers to trade using coins and some do not even support fiat currencies. You might be able to save money if you purchase Bitcoin using other cryptos.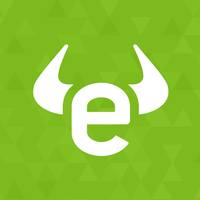 Start trading fast; high limits
Easy way for newcomers to get bitcoins
Your capital is at risk
We do not promote, endorse, or earn commissions from the trading of securities of any kind, including CFDs, however, eToro requires that we provide you with the following disclaimer: CFDs are complex instruments and come with a high risk of losing money rapidly due to leverage. 62% of retail investor accounts lose money when trading CFDs with this provider. You should consider whether you understand how CFDs work, and whether you can afford to take the high risk of losing your money.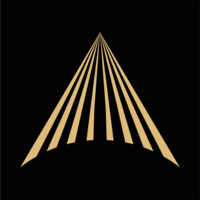 Bitcoin exchange based in USA
Very high buy and sell limits
Clean, professional interface

Great liquidity and low fees
Supports most countries
Trusted exchange, started in 2011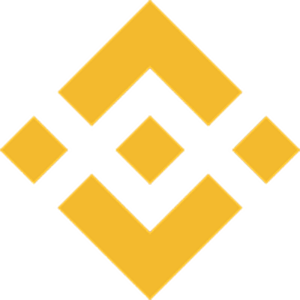 Largest exchange on Earth
Easy to use
Low fees
Other than this, you may have to pay a variety of fees including withdrawal charges, trading fees, deposit fees, and maintenance charges.
The trading fee is usually 0.2 percent but some exchanges may charge more.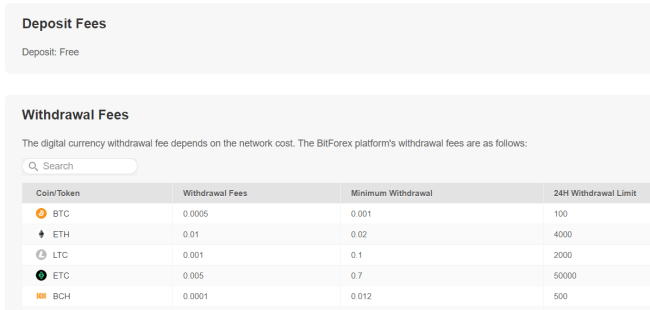 Withdrawal and deposit fees are in the range of 0.3 and 0.6 percent, however, some exchanges like BitForex have free deposits. Lastly, there might be fees for using a specific deposit or payment method.
Advice: Go through the details and pick an exchange that you find most affordable.
Speed
Since most of us are in a hurry – especially because Bitcoin prices change in a jiffy – it's quite understandable why one would want to choose an exchange that's fast.
When it comes to speed, you have to think of several things. First of all, look at how long it takes for the team to approve accounts. Most exchanges take about 48 hours after you send the required documents but some can be slower.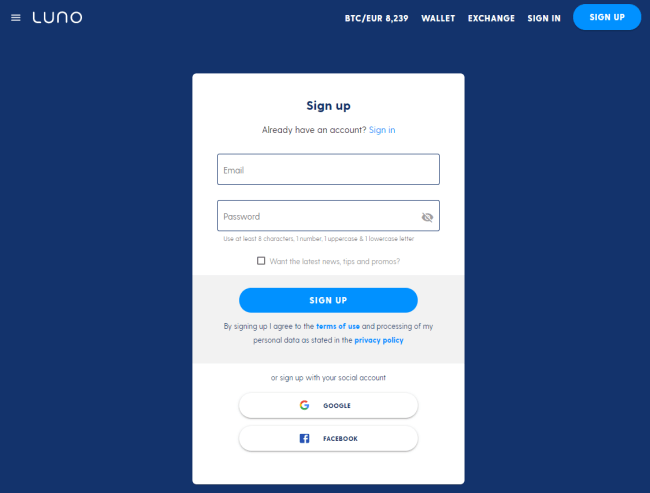 Next, look at how long it takes to approve transactions. This typically depends on factors including the size of a transaction, your location, and the payment method.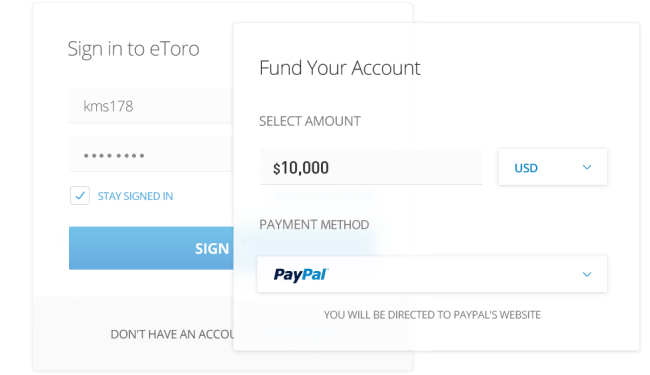 Some methods, such as credit cards, are instant, while some methods, such as bank transfers, can take up to a week.
Lastly, check customer support. Choose an exchange that puts customers first so that you don't have to wait for days to get a response to your query.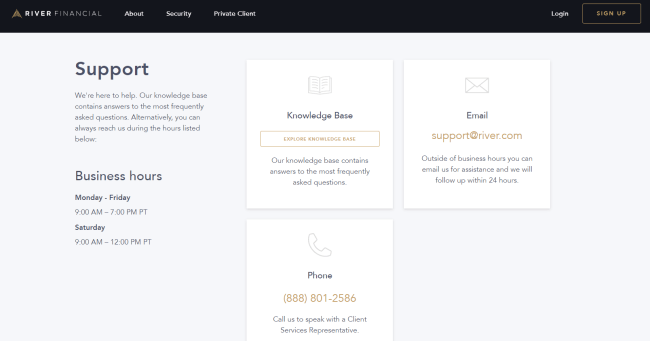 Exchange Rate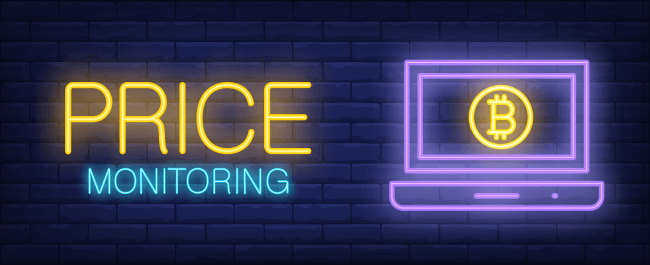 As odd as it may sound, there's no official Bitcoin price, which is why the price may vary slightly from exchange to exchange based on the price of the currency you wish to trade against.
Warning: Just a difference of $1 can make a lot of difference to the final price, so make sure to pay attention to this factor.
Trustworthiness
Make sure to use an exchange that's reliable. Scams are common and it's your duty to be safe.
Advice: Read reviews before you make an account and stay away from providing personal information to a platform that doesn't look reliable. It should be registered and with a decent number of users.
Payment Methods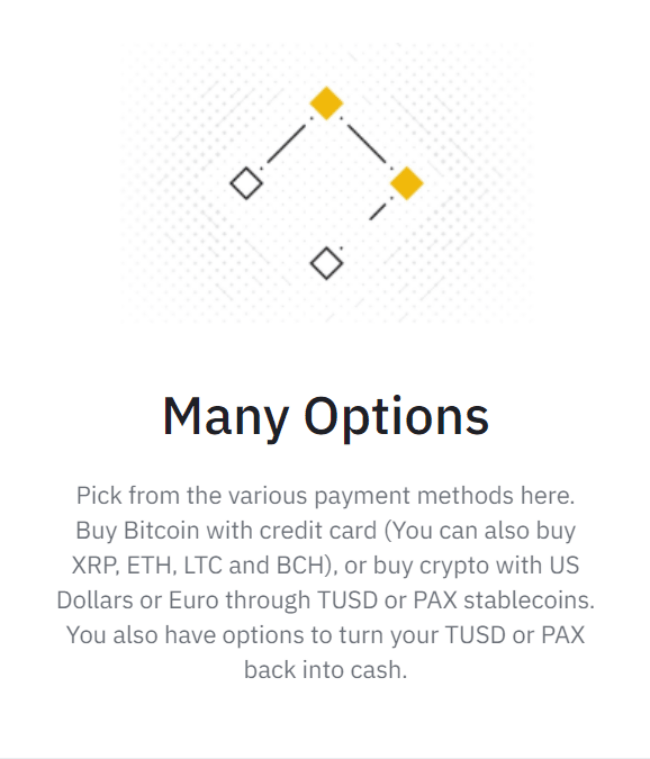 If you want to stick to a specific payment method such as bank transfer then look for an exchange that supports it. However, we suggest that you go for an exchange that offers multiple payment methods so that you can easily switch between two or more options.
Advice: Also, remember that just because an exchange offers multiple payment methods doesn't mean they'll all be available for you. Some might be geo blocked, i.e. available in a limited number of states or countries.
Check this feature so that you don't have to worry about anything.
Privacy and Security
You can't really use an exchange and expect privacy because they all require verification. Some exchanges will not give you the option to buy or sell any amount of Bitcoin unless you verify your identity and location.

The real question is security. There is always the danger of your private data reaching unsafe hands. Many big and small exchanges have been hacked in the past.
Advice: For your safety, never leave your coins on an exchange. Choose a secure wallet and transfer the amount as soon as possible. Moreover, use an exchange that goes the extra mile to protect your interest.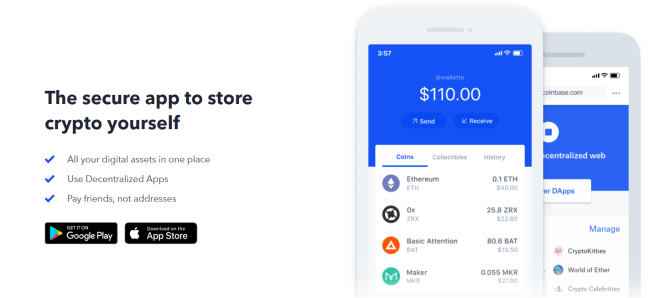 Coinbase, for example, is known to be secure and insured. It keeps only 2 percent of its customer's funds online. Kraken and Binance are two other names that are known to be secure.
Location and Serviced areas
First of all, remember that not all exchanges support all countries. Plus, some exchanges that offer their services in the US may not support all US states. Binance, for example, does not work in 10 US states.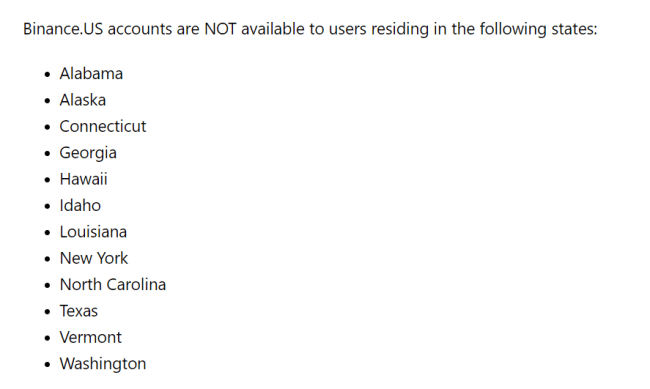 It is important that you choose an exchange that offers services in your registered location. There are two factors that come into play – the location you are physically in and the location you live in.
Info: Exchanges typically use IP addresses to gauge a user's location. For example, Binance doesn't work in NY. If you are presently in NY, you will not be able to use Binance to buy or sell Bitcoin. However, if you're not a NY resident and you're only visiting the state for travel then you might have the option to get in touch with the company and get your account activated.
You might have to provide some documents to verify your identity and location. The process can take a few days but it will give you the right to trade Bitcoin even if you're in a country where the exchange doesn't offer services.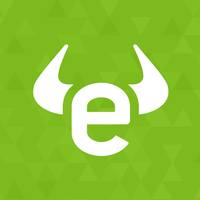 Start trading fast; high limits
Easy way for newcomers to get bitcoins
Your capital is at risk
We do not promote, endorse, or earn commissions from the trading of securities of any kind, including CFDs, however, eToro requires that we provide you with the following disclaimer: CFDs are complex instruments and come with a high risk of losing money rapidly due to leverage. 62% of retail investor accounts lose money when trading CFDs with this provider. You should consider whether you understand how CFDs work, and whether you can afford to take the high risk of losing your money.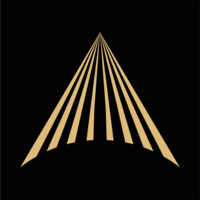 Bitcoin exchange based in USA
Very high buy and sell limits
Clean, professional interface

Great liquidity and low fees
Supports most countries
Trusted exchange, started in 2011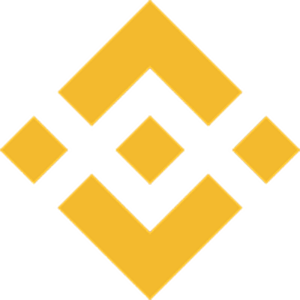 Largest exchange on Earth
Easy to use
Low fees
Chapter 4:
Introduction to Wallets
Some exchanges require that you have your own wallet before you can purchase Bitcoins.
If you Google the term, you will come across this definition:
"A digital wallet also called an "e-Wallet" is an electronic device, software program, or online service that allows one party to make electronic transactions with another party bartering digital currency units for goods and services."
Info: While this definition is correct, it might be a little confusing. In simple words, a digital wallet is an online storage platform that allows users to store digital coins.
Each wallet comes with an address that's used to buy and sell coins.
Why You Should Hold Your Coins in Your Own Wallet
Warning: Let's be clear, it is not safe to keep your cryptocurrency on an exchange. They're not only prone to hacks, but they also do not offer full ownership.
Exchange wallets are merely used for trading and they do not give the true owner full ownership of the asset.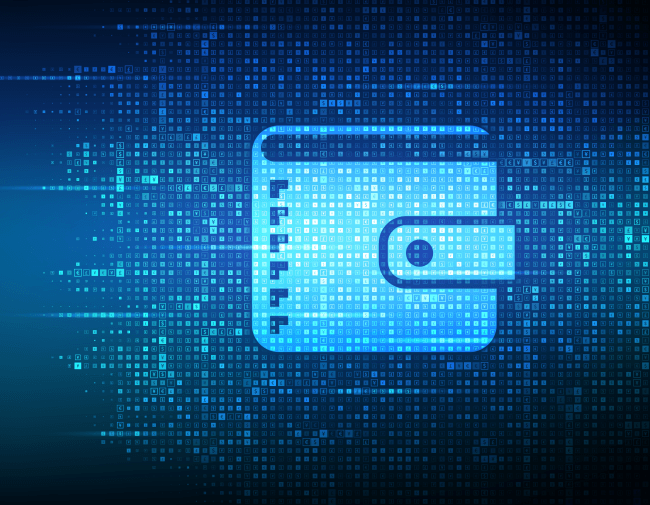 Digital wallets, on the other hand, are more secure. They involve the use of public and private keys for transactions. Plus, with a wallet, you will be able to accept coins from anyone including individual sellers and exchanges.
These perks may not be always available when it comes to exchange wallets.
Hot Wallets vs Cold Wallets

Technically speaking, they're both used to store crypto but they're not the same. Cold wallets are offline, whereas hot wallets are online or connected to the internet.
Cold wallets offer more security but you will have to compromise on ease. On the other hand, hot wallets offer ease of access but less security.
Advice: You have to think of what's more important for you. We suggest that you use a mix of both options, keep a percentage of your Bitcoins in a hot wallet for quick access and the rest in a cold wallet.
Hot wallets aren't necessarily unsafe, they're just risky. Cold wallets, on the other hand, aren't 100 percent hack proof. You can choose between two types – paper wallets and hardware wallets.
Paper wallets are risky, it's just a print out of your private key and public address on a piece of paper. Losing paper means losing access to your account.
Hardware wallets are available under different names like the Ledger Nano S. They require passwords to access funds and are more secure.
Transferring From an Exchange to a Wallet
It is possible to transfer funds from an exchange to a wallet and vice versa.
You will need your wallet address and access to the exchange to make a transfer.
The amount of money you intend to transfer must be less than your balance. Moreover, consider if there are limitations on how much money you can transfer in a day.
You will have to pay a transaction fee, which differs from exchange to exchange. Transactions are typically quick and will be done within seconds.
Keeping Your Coins Safe in Your Wallet
Here are a few things you can do to keep your coins safe in your wallet: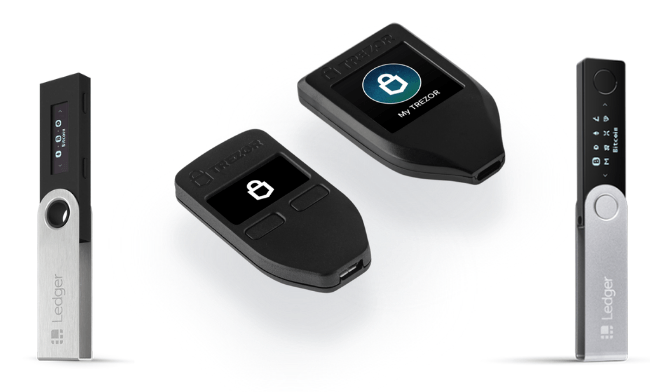 Consider keeping your private key offline so that hackers cannot reach it.
Never use an insecure internet connection and avoid logging into your wallet when you're in the public.
Install a reliable antivirus program on your device to reduce the risk of spyware and other such programs.
Do not make the mistake of opening unreliable links to reduce the risk of phishing attacks.
Use passwords that are hard to guess. Avoid using traditional passwords like your date of birth, pet name, etc.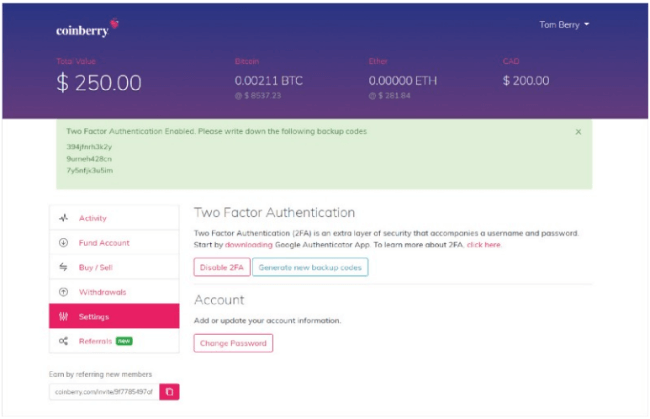 Never share your private key with anyone.
If you regularly use Bitcoins then consider using two wallets – one for storage purposes and the other for day to day transactions.
Double check the wallet address before sending or transferring funds.
Consider backing up your digital wallet so that you can access it in case you lose your device.
Chapter 5:
As mentioned earlier, scams are pretty common out there. You must take steps to protect your money.
Here are some of the most well-known scams in the history of digital coins with some tips on how to protect your investment:
BitConnect
This is among the most popular exit scams. BitConnect suddenly announced the decision to shut down its exchange and lending services after entering the market with an ICO in 2016.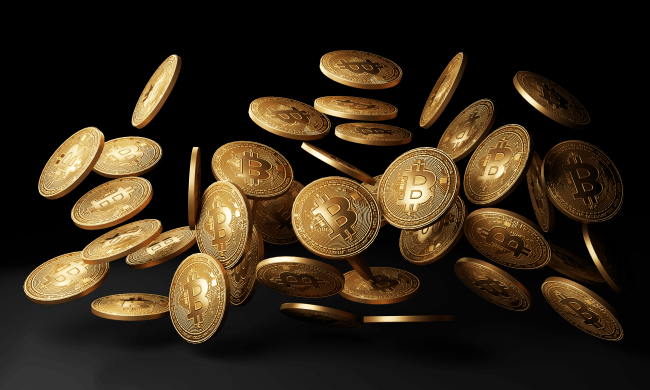 BitConnect promised to offer up to 40 percent returns. The coin received immense attention and was trending around $400 with a market cap of more than $2.6 billion. However, it received criticism and many called it a 'Ponzi scheme'. It soon attracted authorities and received several cease and desist letters. Within no time, the value of the coin fell to $1 causing huge losses to investors.
Advice: Such scams are surprisingly common. The best option to stay safe is to do your research and stay away from exchanges that look dubious.
Plustoken
Said to be worth $6 billion, this Ponzi scheme resulted in the arrest of more than 100 people in China.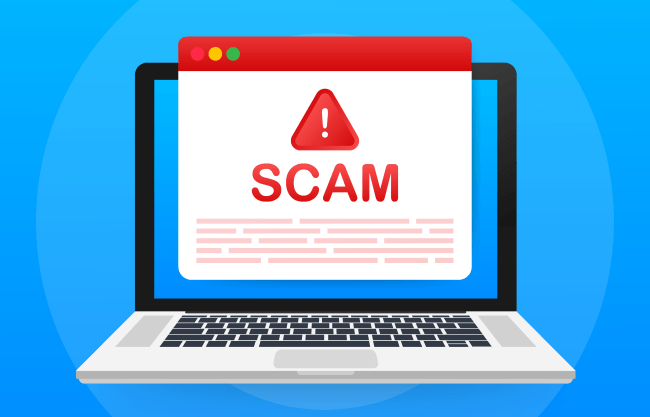 The scheme attracted over 2 million investors and the promoters at one time had enough money to influence the price of Bitcoin and other currencies.
The scheme posed as a crypto wallet and encouraged users to invest in 'PLUS' tokens using ETH or BTC. The tokens offered high returns with a maximum price of $350 per coin.
Advice: Once again, the best way to be safe is to not be fooled by these 'too good to be true' offers.
Altcoins

Altcoins refer to digital coins other than Bitcoins. You will find hundreds of these on the market and most will disappear in no time – after stealing your hard-earned money.
Advice: To be safe, stay away from fake platforms and less credible coins. In addition to this, mining scams also exist.
Chapter 6:
Here are some of the most commonly asked questions about buying Bitcoin online:
How much Bitcoin can I buy at once?
Depends on the exchange and your account limitations. Most exchanges limit transactions if you have an unverified account.
Are Bitcoin exchanges insured?
Bitcoin accounts and exchanges aren't insured by any federal or government program. In 2019, SFOX announced plans to provide Bitcoin investors with FDIC insurance, but for limited amounts. Binance also insures a portion of its funds.
How often do Bitcoin prices change?
Prices change every 30 days and differ from exchange to exchange.