Disclaimer: this article includes affiliate links. When you make a purchase through one of our links, we may receive commissions.
In this post we are going to cover: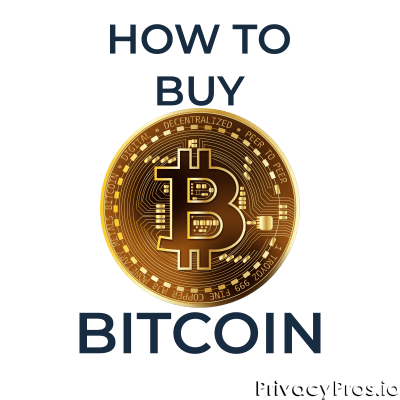 Payment methods
How to choose an exchange
Hot wallets versus cold wallets
How to avoid scams
Plus more... Read on to learn everything you need to know about buying Bitcoin and cryptocurrency.
Chapter 1:
Chapter 2:
When you go out to buy Bitcoin, you will have to choose from several payment options. It's very important to be careful because each comes with its own pros and cons.
Believe it or not, some options are faster and more cost-effective than others. Moreover, limits may also vary based on the payment method. Lastly, you might not find all options at a single platform.
Some websites may offer you to pay via bank transfer but not cash and vice versa.
Let's have a look:
Bank Transfer
Though not the most comfortable option, bank transfers are preferred by a large number of users since they come with fewer limitations.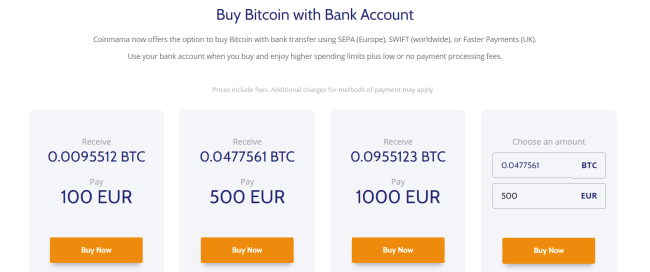 This is the best one if you want to purchase large amounts of Bitcoin. Plus, it's also among the most affordable choices as bank transfer fees are typically lower than credit card fees. As a result, you will get a great price.
However, it does come with some cons. Bank transfers can be slow, especially in some parts of the world. It can take up to a week to receive clearance in the UK. In addition to this, you will also have to provide verification documents, which can further slow the process down.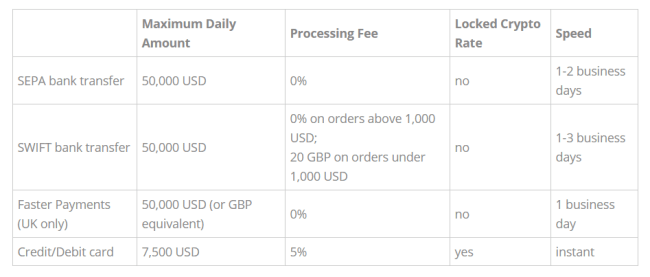 We must also mention that bank transfers can turn out to be expensive for some people due to inter-bank fees and conversion charges. Make sure to have a look at all these factors. Most big exchanges including Coinmama and Coinbase offer bank payments.
Debit or Credit Card
Use your credit or debit card to buy Bitcoin: all the important stuff
It is easy to make a buy of goods and services using your credit or debit card. We are so used to it and some of us can even take it for granted and think we can use our cards to buy everything we can think of. But in our consumer society, it is quite difficult to use your credit or debit card to buy Bitcoin. Yet, thanks to some very persistent people, it has become a lot simpler to use your credit card to buy Bitcoin.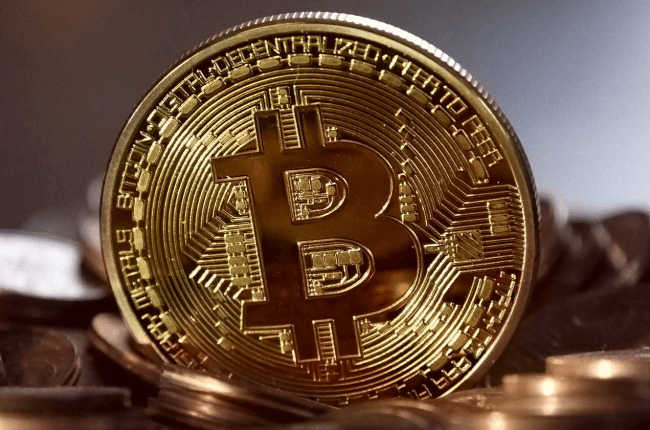 Here we'll cover the main ways through which you can buy Bitcoin using your credit or debit card as payment. Usually, people earn Bitcoin with proof of work indicators known as tokens on the blockchain. For those that like to skip this step, there are already mined Bitcoins that are for sale. The trick is to know where to look, and we'll tell you all about this here.
Nothing beats the ease of credit and debit cards as they require little effort. Most of us are used to credit card payments, which is why this is among the most popular options among buyers but it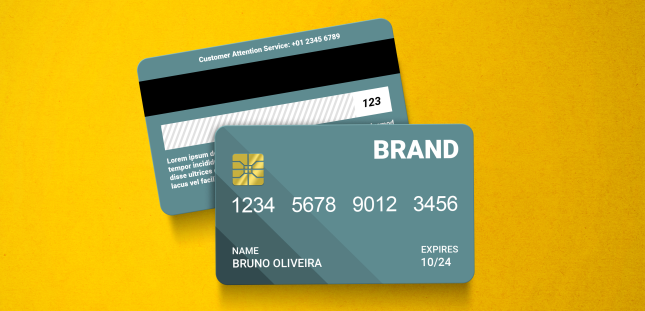 Both credit and debit cards can be very expensive. There are service charges and other fees. Moreover, you will have to submit ID verification documents to use a debit or credit card.
You might not be able to use prepaid cards at all sites due to verification issues. On the plus side, some popular sites have the option to save payment details so that you do not have to manually enter your credit or debit card number whenever you need to make a purchase. However, be careful as exchanges are not always secure and data breaches are common.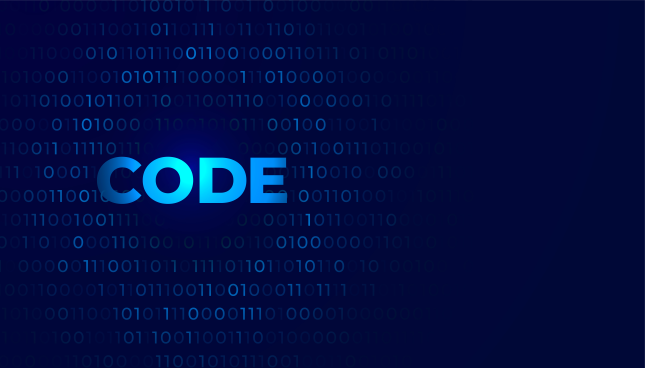 On the positive side, there's no long waiting period in most cases. Bitcoins will get added to your account within a few minutes of verification. But, remember that there are limitations on how much you can spend using cards – both from your issuing institution and the exchange you're buying at.
Almost all major platforms like CEX.io, Coinbase, Bitpanda and Coinmama accept debit and credit cards.
What to know before buying Bitcoin with a credit card?
Before you go on and pledge your money to buy Bitcoin, there are some things to be aware of first. Here are the most important factors that will facilitate your Bitcoin buying experience.
Price of Bitcoin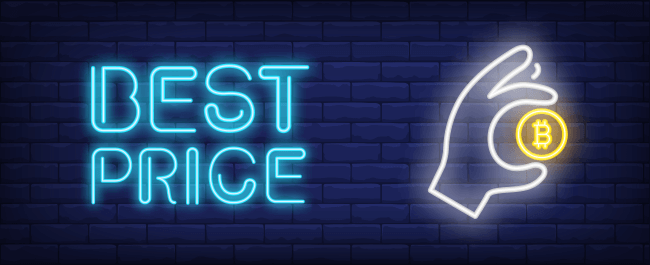 Every cryptocurrency exchange has a different price for Bitcoin. Because this is a free-market exchange, the price can differ a lot. Browse through several before deciding, as the price can vary up to 2 grand per Bitcoin.
Fees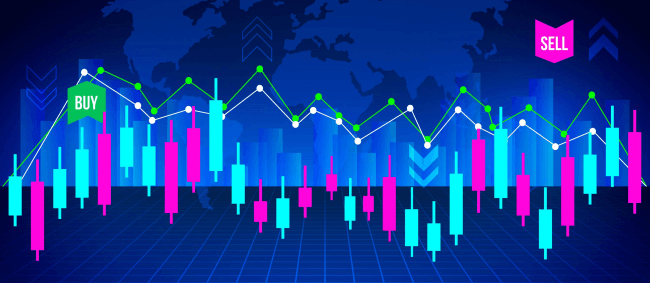 Every Bitcoin exchange charges a fee. This can be a trade, deposit, withdrawal, or service fee and can go from a flat-rate price up to 7% or more.
Wallets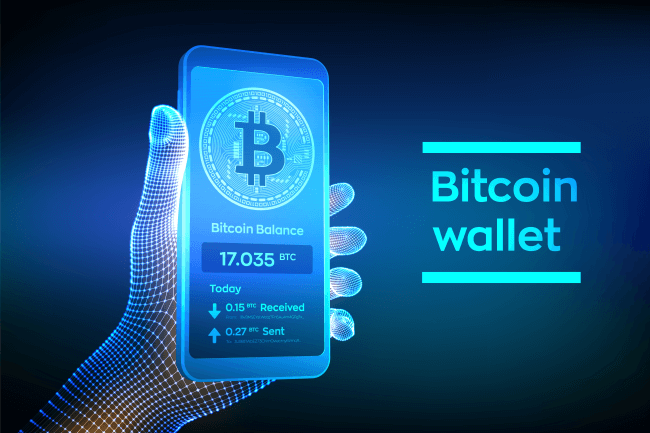 To store your Bitcoins, you need a Bitcoin wallet. After you make your purchase, you should ALWAYS send your coins to your wallet immedietely.
Payment options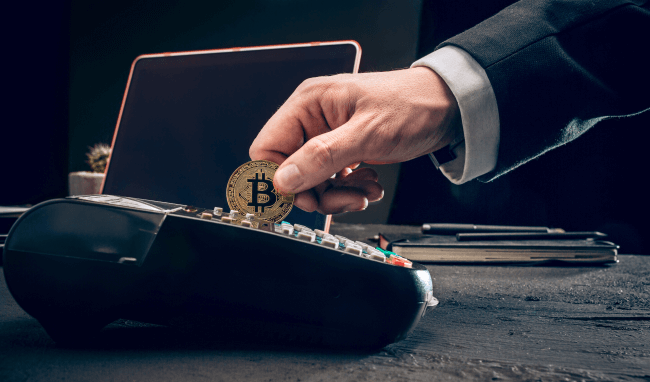 It is simple to use your credit or debit card to make a Bitcoin buy. But not all Bitcoin exchanges accept these as modes of payment. Look carefully through all the available options and select the one that is most convenient for you.
Safety and security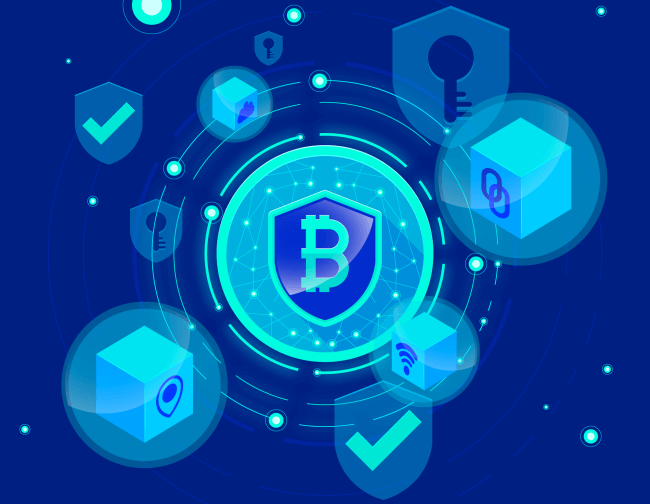 Not all Bitcoin exchanges have the same safety and security measures in place. For your safety, choose a respected Bitcoin exchange that has strong safety and security in place.
Advice: Make sure you consider all these factors before you make a final decision for the exchange you will use to buy Bitcoin with a credit card.
How to Buy Bitcoin with a Debit or Credit Card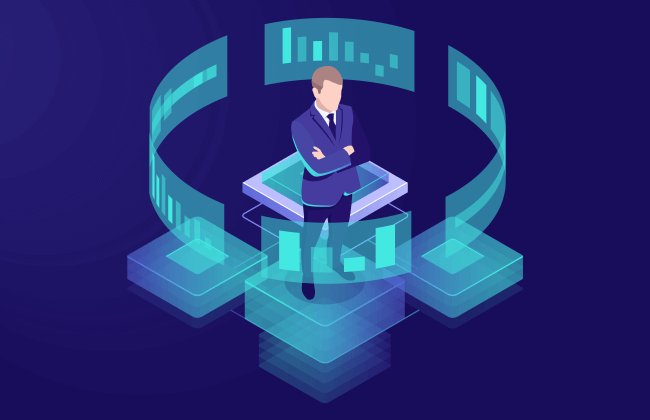 Simple. Join one of the several Bitcoin brokerage services outlined here and you'll be ready to buy Bitcoin within in a couple of hours. We cover the best brokerage and exchange services you can use to buy Bitcoin, and we explain everything you need to know when you are going to make a buy. Here is the list of the highest-rated Bitcoin brokerage and exchange services today that make it simple to use your credit card for buying Bitcoin.
Coinmama
CEX.io
Bitpanda
Coinbase
These are not all, as there are plenty of other places that provide similar services. We only cover these four as the top-rated Bitcoin exchanges today.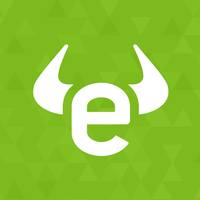 Start trading fast; high limits
Easy way for newcomers to get bitcoins
Your capital is at risk
We do not promote, endorse, or earn commissions from the trading of securities of any kind, including CFDs, however, eToro requires that we provide you with the following disclaimer: CFDs are complex instruments and come with a high risk of losing money rapidly due to leverage. 62% of retail investor accounts lose money when trading CFDs with this provider. You should consider whether you understand how CFDs work, and whether you can afford to take the high risk of losing your money.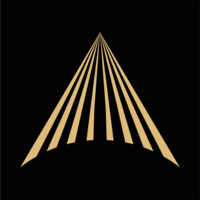 Shop for Bitcoin on Coinmama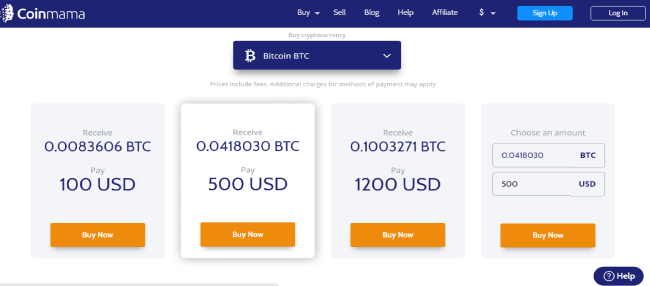 Maybe the simplest way to use your credit or debit card to buy Bitcoin is through Coinmama. This Israel-based financial service is very straightforward to use. They provide the option to enter your credit card info, provide a wallet address, and simply buy the preferred amount of Bitcoin.
It takes a little more tinkering, as there are several steps you need to go through before you make a buy. No worries, as we'll explain everything you need to know when buying bitcoin with your credit card through Coinmama.

To be able to use Coinmama, you need to make a profile and verify it. After verification, which takes no more than a couple of hours, you are ready to buy. The verification is done in a way that ensures the users are from a state or country where Bitcoin is allowed. It also limits the chances of fraud.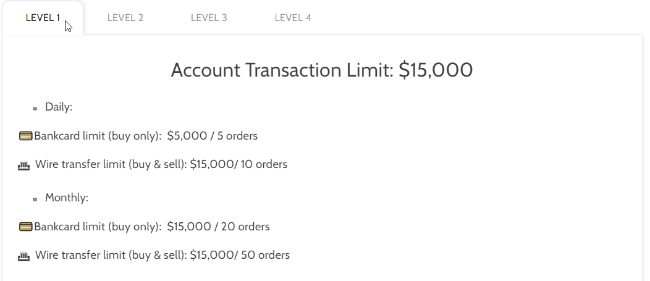 The transaction limits are rolling and apply for a 24-hour and 30 days. Depending on the account level, there are certain account limits like how much you can spend per day. The daily order limits for all orders made with credit or debit card is set to 5 orders.
Info: The important thing to note here is that you need to set up a [cryptocurrency wallet](/wallets/) before you buy Bitcoin. Coinmama does not keep your Bitcoins. Instead, they can transfer them to your wallet. Any wallet will work so long as it supports the coin you are sending to it. Coinmama supports Bitcoin, Ethereum, Ripple, Litecoin, Bitcoin Cash, Cardano, Qtum, Ethereum Classic, Tezos, and Eos.
Coinmama pros and cons
Pros:
High daily limits when using a credit card
Coinmama is available in 180+ counties around the world
Great customer service, aptly named Happiness Heroes
Cons:
High fees of up to 6%
Coinmama is not available in all US states

To buy bitcoin through Coinmama, follow these steps:
Set up a Bitcoin wallet
Visit Coinmama, and select the amount of Bitcoin you want to buy
By clicking buy BTC, you'll be taken to Coinmama's sign-up page
Fill in the forms with all relevant information
Verify your account
Enter your wallet address
Set up a payment method – enter your credit/debit card information
Place an order, and after confirmation, the Bitcoins you've bought will be sent to your wallet.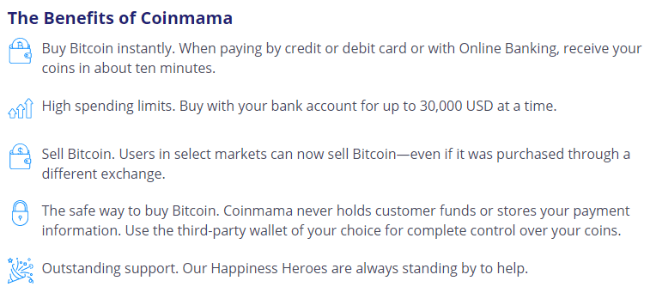 Coinmama enjoys quite the reputation for a trusted Bitcoin (and other cryptocurrencies) broker, as their services are fast, reliable, and simple to use.
Shop for Bitcoin on CEX.io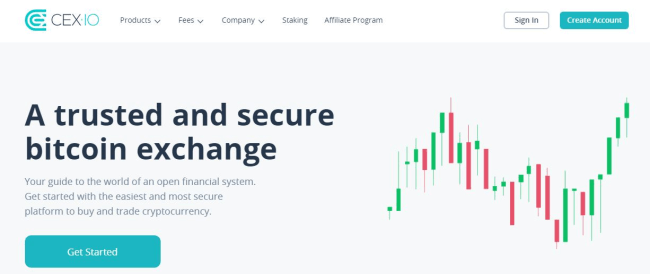 CEX.io is a UK-based financial service that deals with cryptocurrencies. The company was founded in 2013 and it now serves about 3 million people worldwide. CEX offers the option to buy/sell cryptocurrencies, as well as trading and stacking services. Here we'll take a look at the option to buy Bitcoin through CEX using your credit card.

To use CEX.io, open an account, and verify it. After positive verification, you can buy Bitcoin. The verification proves your identity and lowers the opportunity for fraud. CEX allows higher buying limits that come in handy for some users. Depending on the level you select, there are different daily limits on depositing and withdrawing which can be increased on demand.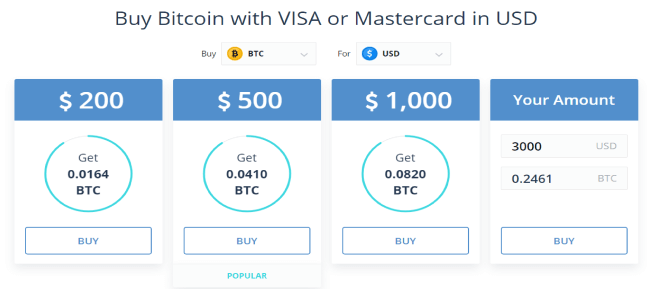 After buying Bitcoin through CEX, you can keep them in the CEX's wallet or transfer/withdraw them to a wallet of your choosing. You will see the available options for withdrawing Bitcoin to a wallet on your account. After a positive confirmation of payment, the blockchain will approve the transaction and the Bitcoin will be sent to your selected wallet.
Info: CEX supports several cryptocurrencies like Bitcoin, Ethereum, Litecoin, Bitcoin Cash, Dash, and Bitcoin Gold. The accepted credit cards are Visa and MasterCard, and the accepted fiat currencies are USD, EUR, GBP, and RUB.
CEX.io pros and cons
Pros:
Several buying options
Easy-to-use interface
High limits
Cons:
Slow customer service
High commission on withdrawal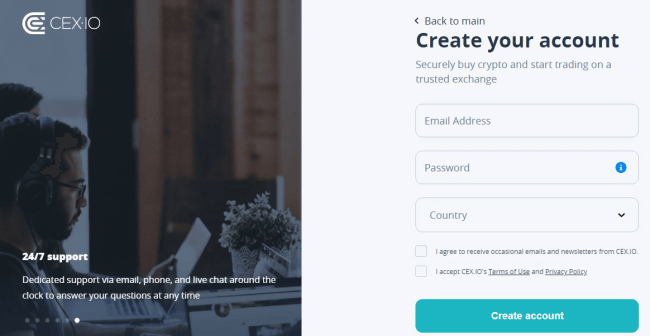 To buy bitcoin through CEX, follow these steps:
Register and verify your account - the verification process requires a lot of personal information
Open the Buy Bitcoin page on CEX
Select the cryptocurrency you wish to buy and the fiat currency you'll be using
Select a pack or enter another amount you wish to spend
Next, add your card information
You can select either a credit or a debit card with all accompanying information
Click "Buy Now" and the amount you've bought will be shown in your account
CEX.io offers to store your Bitcoins in an online wallet or you can trade them on the CEX.io exchange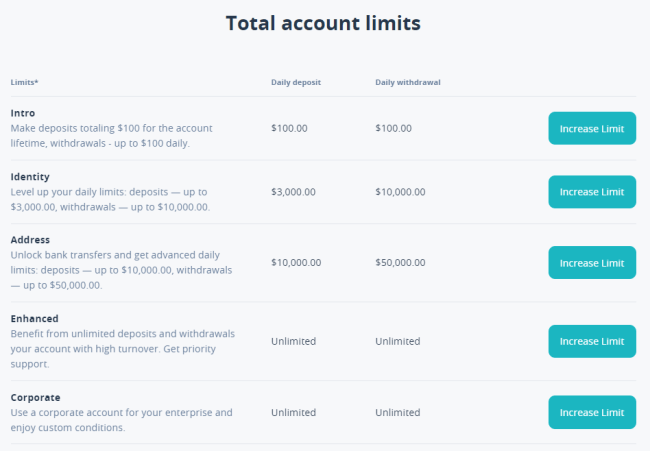 CEX.io has safe services, with good limits for buying Bitcoin. They are a trusted company with good services, but they do charge a 7% fee for the Fill-or-Kill orders that simplify the buying and selling of Bitcoin.
Shop for Bitcoin on Bitpanda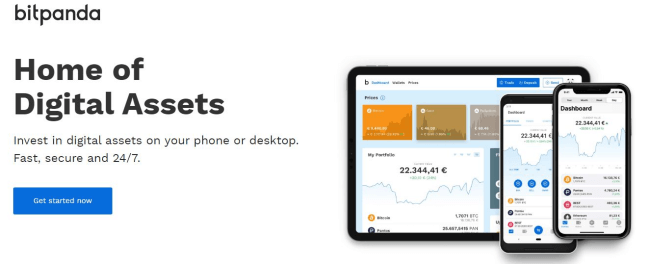 Bitpanda is a Bitcoin broker and trading platform that caters to people from Europe. People from all over the world can use the Bitpanda trading platform, but only EU-based residents can buy Bitcoins.
Bitpanda has made it simple to buy Bitcoin with a credit/debit card. After you buy Bitcoin, you can store them in the Bitpanda wallet, or can send them to another wallet of your choosing.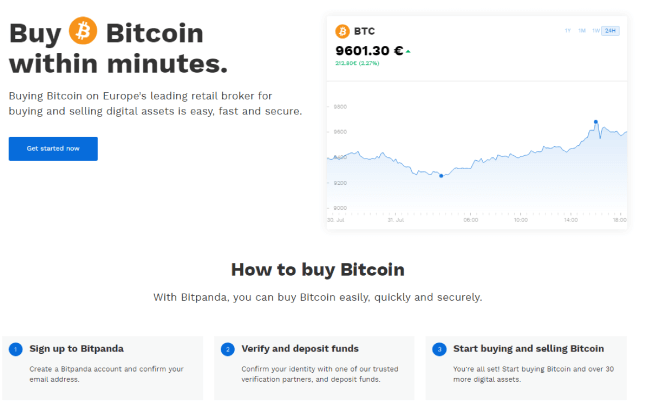 The setup of your Bitpanda account is easy, and the verification process is straightforward. Once this is done, you can easily set up a payment method and buy as many Bitcoin as you like. After creating an account and verifying it, the process for buying Bitcoin is simple. Just select between Bitcoin and Ethereum, and check the payment provider. Bitpanda accepts many payment options, but only supports payment in Euros.
Info: After selecting the amount of EUR you wish to spend, you'll see the amount of Bitcoin you'll get. Follow the step-by-step instructions and you'll soon receive the coins in your Bitpanda wallet. From here, you can trade them, sell them, or send them to another cryptocurrency wallet.
Bitpanda pros and cons
Pros:
Plenty of payment options
Very beginner-friendly platform
Good limit base
Cons:
Only available in Europe
Fees calculated on the last step of buying Bitcoin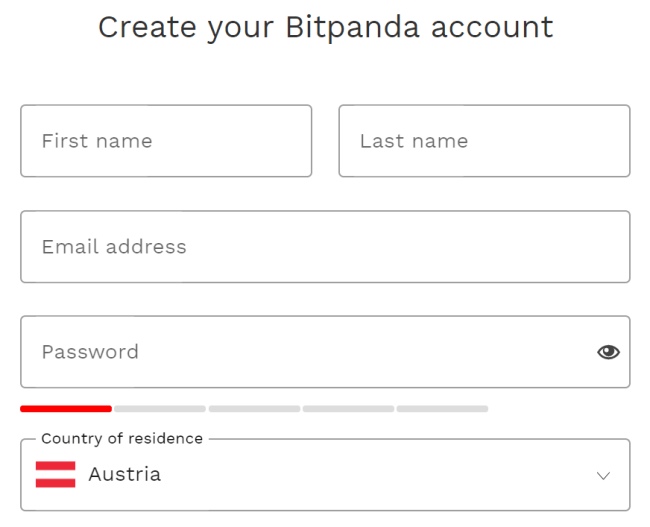 To buy bitcoin through Bitpanda with your credit or debit card, follow these steps:
Register for an account with Bitpanda
Verify your account, as only EU residents are eligible to buy Bitcoin through Bitpanda
Open the Buy cryptocurrencies in your Bitpanda account
Select between Bitcoin and Ethereum and the payment method you'll use
Bitpanda allows you to use many different payment options
Select the amount of euro you wish to spend and you'll see an estimation of the Bitcoin you'll get
In the next step, you need to add your credit or debit card information
By finalizing the buy, you see the final amount of Bitcoin, as the Bitpanda fees are calculated here
After this step, you will have 10 minutes to confirm your purchase, otherwise, it will get canceled
By confirming the payment, you'll receive the bought Bitcoin on your account and you can transfer it to your preferred wallet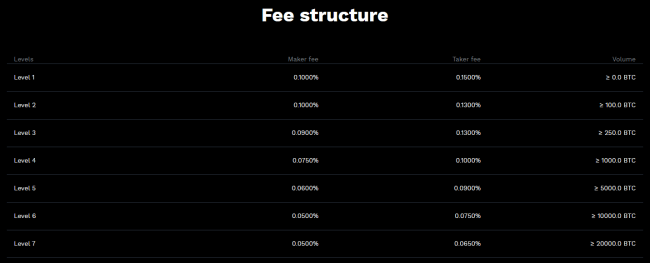 Bitpanda provides a legitimate service, even though it is not available in many countries across the world. This is a good beginner-friendly service that has low fees and good options.
Shop for Bitcoin on Coinbase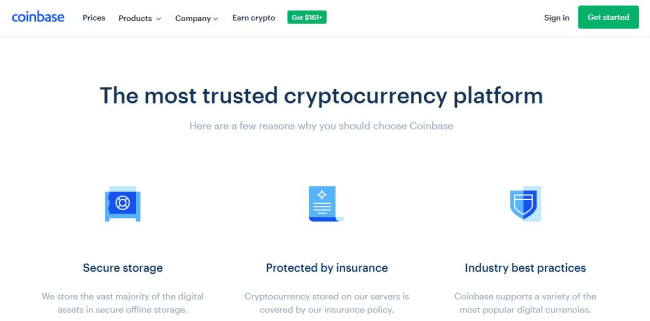 Coinbase is the largest Bitcoin broker in the world at the moment. This brokerage offers impeccable service and has several tailored services. Unlike the other brokerages outlined here, Coinbase does not accept credit card payments, but only debit cards.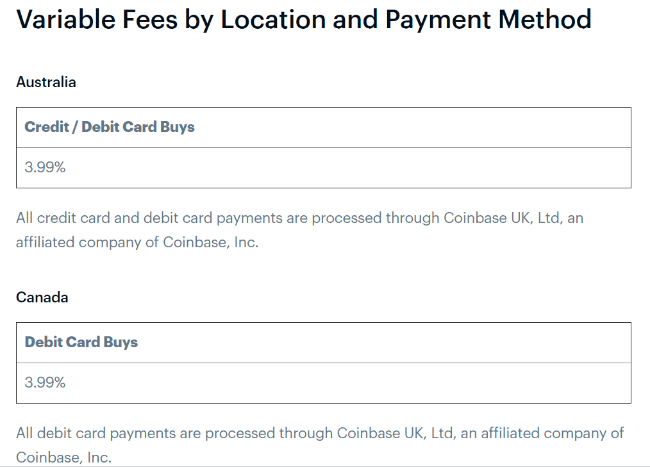 Coinbase is available in about 100 countries worldwide, and the platform has confirmed 35+ million users from its start in 2012. Coinbase is based out of San Francisco, California and they have been among the pioneers in this business.

Coinbase has made it easy for people to get Bitcoin, as they can buy this cryptocurrency with a debit card. The service also enables several options for your Bitcoin – hold it, sell it, donate it, convert it, transfer it, or just spend it the way you like.
Coinbase supports Bitcoin, Ethereum, Bitcoin Cash, Litecoin, and several others. The service can also hold your Bitcoin in the Coinbase wallet, which is stored in offline storage. If you prefer, you can send the Bitcoin you buy through Coinbase to any cryptocurrency wallet you like.
Info: To be able to use Coinbase, you need to set up an account, verify it, and only then you can make a buy. They have a loyalty program in place, where people that use their services ore often are rewarded. Coinbase has a flat fee on all buys with a debit card, which is good if you are making a lot of purchases.
Coinbase pros and cons
Pros:
Excellent buying options
Easy to use interface
Flat-rate fee
Cons:
Only debit card payment
Poor customer support

To buy bitcoin through Coinbase, follow these steps:
Create and verify your account
In your profile settings, under Payment Method select Debit card
Enter all the relevant information and confirm your card
You are ready to buy Bitcoin
The Bitcoin you buy will be stored in a Coinbase wallet unless you specify another Bitcoin wallet

Coinbase is a safe, secure option for buying Bitcoin with a debit card. This service will gift free money to loyal customers. Still, there are some notes on their slow customer service.
Concluding advice
Above we presented you with the main options for direct buying Bitcoin with a credit or a debit card. Also, we offered good advice on the important facts to consider when selecting a good Bitcoin exchange. Our selection rounded up the four most used and most trusted services. There are other Bitcoin brokerages out there, but the ones outlined here are the main players acceptiong instant card payments.
From everything we have shared, you can see that buying Bitcoin using your credit or debit card is not as difficult as it may initially seem. Read our FAQ section for some more important knowledge on this topic. If you are careful and follow all the guidelines, you should have no problems buying Bitcoin with a credit/debit card.
Cash
Back in the day, it was not possible to use cash to purchase Bitcoins, but now you can go out with cash and buy coins using one of the following options:
Bitcoin ATMs
There are more than 7,700 Bitcoin ATMs spread all around the world – about 74 percent of them in North America.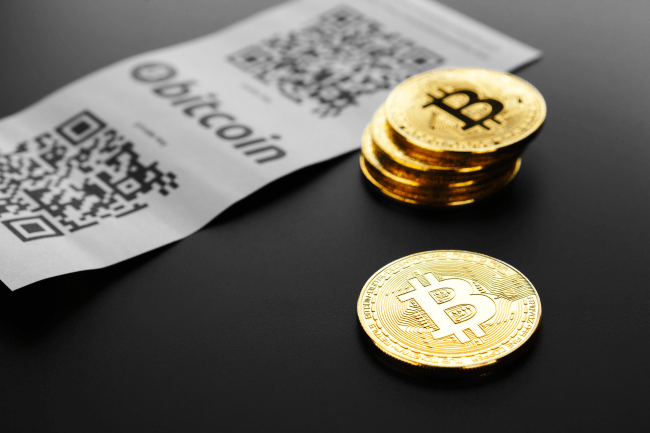 No other option can meet the speed of a Bitcoin ATM. The process is simple. Find one close to you, copy your wallet address, visit the ATM, enter cash, provide the required details, complete the process, and you're done.
Info: This is a fast, safe, and convenient option since transactions occur in real-time and no private information is required. However, on the downside, you will have to pay a premium fee as Bitcoin ATMs charge up to 15 percent premium, which can make deals more expensive. Moreover, you will have to keep your wallet address handy as they have to be entered into the machine.
Since there are thousands of ATMs in the US, you will not have much of a problem in finding one nearby. Use this Bitcoin ATM Finder to find one nearby.

They work 24/7 and most are strategically located, closer to popular stores like Walmart. However, some might have limitations on the number of coins one can purchase.
Meetups
This might come as a surprise – after all, Bitcoins are digital – but you can buy cryptocurrency by meeting the other person.
Websites like Paxful connect buyers and sellers and allow them to meet face-to-face to complete transactions.

While this is one of the fastest options, it might not be the safest or most convenient because you will have to travel to meet the other person, which is both risky and time-consuming.
Warning: You can't always be sure how reliable the other person is. Websites that connect buyers and sellers usually take no responsibility. Their only job is to introduce the two parties and you must take steps to protect yourself.
This option is good because you might be able to negotiate the price when you meet someone; however, in most cases, the price has to be agreed in advance. Plus, you get a chance to form a professional relationship and have more transactions in the future.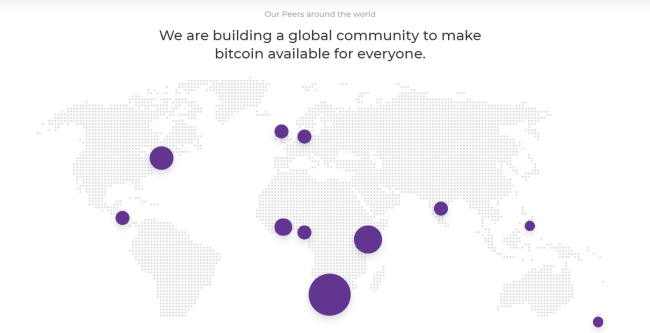 Moreover, it doesn't require the exchange of IDs; however, you might have to provide information to the platform you've used to purchase coins.
Lastly, this option is pretty quick. You will get money right after you make the payment
LocalBitcoins
LocalBitcoins is a P2P platform that bridges the gap between buyers and sellers and allows them to purchase Bitcoin. The exciting part about this option is that it offers a variety of local options and caters to people all around the world.
Make an account and the system will automatically pick your location and show you nearby sellers. Each seller quotes a specific amount that might be negotiable. You can use the built-in messenger to discuss the terms.
Available payment options include bank transfers, PayPal, and some local payment options. You can choose the method that's the fastest and most affordable.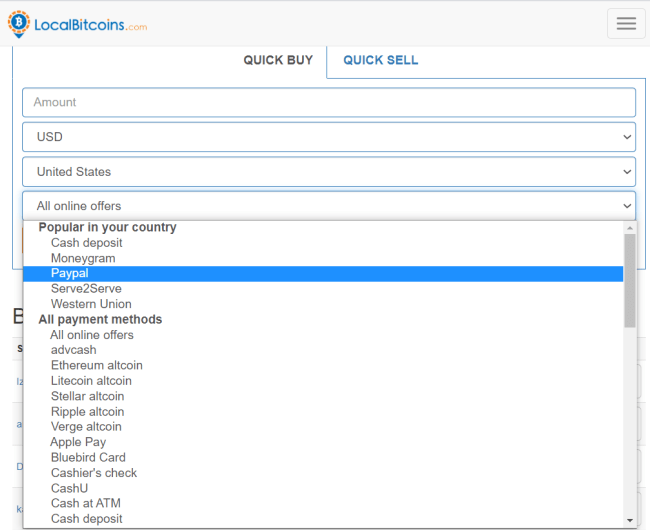 LocalBitcoins is popular among users as it's safe and usually fast. Since bank transfers are local, there are no heavy fees or exchange charges. Plus, waiting periods aren't long either.
Info: You will not be making any payment to the platform but to the seller directly to his or her account number. The system will charge you a portion of the amount and deduct it from your Bitcoin balance.
While the amount is typically not huge, it can turn out to be big if you are trading huge amounts. On the plus side, you might be able to find Bitcoins at a lower rate since a lot of local sellers are in a hurry to sell.
Lastly, you will have to get your account verified in order to buy and sell Bitcoins on the platform. Each seller has specific requirements regarding the minimum or maximum amount of Bitcoins one can buy or sell.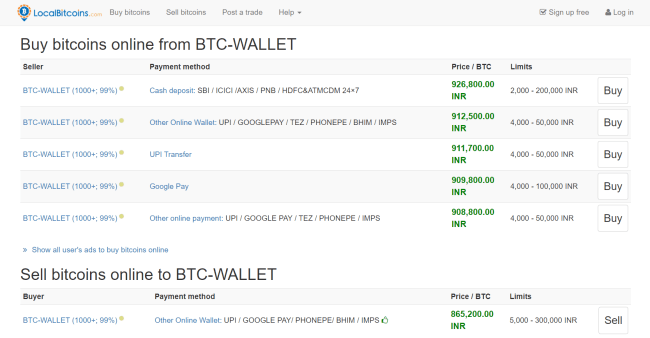 LocalBitcoins has its own wallet, which makes the job easier. The process typically takes 2 hours but it can be excruciating because you will not receive your funds until the seller approves the transaction, which can take pretty long because the seller might not constantly be in front of a computer screen.
Warning: Also, if due to technical difficulties, the seller does not receive your funds within the specified time period, he or she may reject the transfer, which can lead to trouble.
You will have to file a dispute with the platform. They usually take up to 48 hours to handle disputes. You'll be safe for as long as you follow the instructions correctly.
Paypal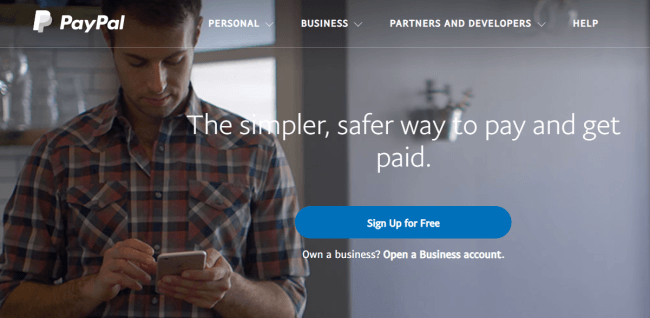 PayPal is one of the largest and most reliable payments systems, yet you will not find PayPal on any big exchange because the company's terms and conditions do not allow merchants to sell Bitcoins or other digital coins.
Info: Still, it is still possible to use PayPal to buy Bitcoins. Since PayPal is very commonly used all around the world, it's the go-to option for a large number of people. However, it might not be the most affordable since fees can be between 6 percent and 12 percent, which is a lot higher than what you will pay if you choose other options like cash or bank transfers.
Also, you can't directly use PayPal to buy bitcoins. You will have to buy other digital goods using PayPal and convert those to Bitcoin. Another option is to use P2P platforms and find a seller who accepts PayPal payments.
Advice: Choose this method wisely as the company may not protect you in case of a scam because using PayPal to purchase cryptocurrency is against PayPal terms and services. However, in most cases, it's the merchant or seller who has to bear the brunt.
Buying bitcoin with PayPal isn't as complicated as it might seem. You can't buy Bitcoin directly from Paypal (yet), but you can buy Bitcoin using paypal on some pretty good exchanges. Just make sure you have a PayPal account first. Once you're set, you can go about choosing your platform.
Bitcoin Exchanges that Support Paypal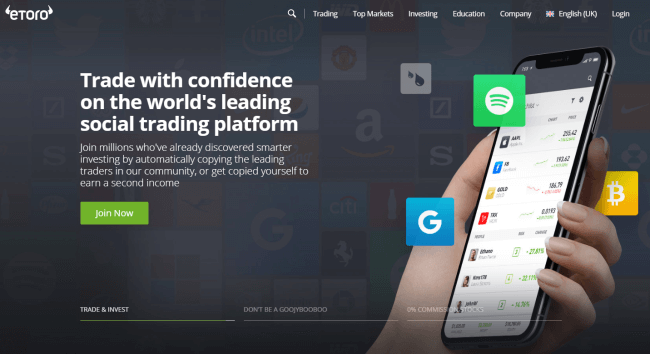 Created in 2007, eToro is a multi-asset crypto platform that allows investments into cryptocurrencies and stocks. It's a major marketplace for those looking to buy and sell products, be it stocks, commodities like gas and oil, or real-world currency. Since its creation, it's been changing the way people look at money management, opening the financial markets up to anyone, regardless of background or income.
Incidentally, eToro is also one of the easiest ways you can buy bitcoin with PayPal. Whether you prefer to use bank transfer, wire transfer, or PayPal and its competitors, you can deposit it into your account online. Furthermore, you can also withdraw funds from your account at any time you want.
In our opinion, eToro is the platform to use if you're looking to invest your bitcoin to profit from it. In the same vein, it's great for those who perhaps don't need bitcoin, but the exchange it'll eventually make them on the market.
While eToro is great for paying for things in bitcoin, it's best not to trade CFDs on the platform, especially if you don't know what you're doing. With such a high risk of losing money, it's best just to stick to its exchange capabilities.
PROS
Great reputation
Super easy to use
Highly secure
Instant deposits and withdrawals
User-friendly
Low fees
CONS
CFD trading assets could be dangerous if you don't understand them
Buying Bitcoin with PayPal on eToro
Sign up for/login to an existing account on eToro
Select Bitcoin/BTC from the drop-down menu or use the search bar
Click Trade
Choose Trade (current market prices, faster) or Order (wait for ideal prices, slower)
Input how much you want to exchange into bitcoin or how much you want to buy
Click Open Trade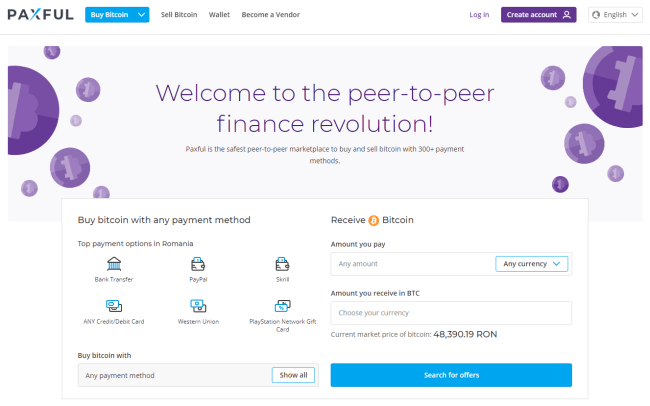 Paxful is a person-to-person marketplace supporting more than 300 payment methods overall. From bank transfers to gift cards and beyond. One of the most cost-effective ways to buy bitcoin around, all you need to get started is a verified PayPal account. When it comes to using PayPal with it, most sellers want to know who they're selling to is a legitimate person. Once you're verified, the trading is simple, easy, and takes no time at all.
PROS
Highly secure
Vast array of possible payment methods
Variety of sellers
Escrow system
Low fees
Buying Bitcoin with PayPal on Paxful
Go to Paxful
Enter the amount you want to pay
Hit Search
Review the sellers — your bitcoin will be in escrow until you do
Once you receive the bitcoin, withdraw it to a bitcoin wallet for safekeeping — we'll go into this later
Tip: If you want to trade anonymously, choose a seller who lists NO VERIFICATION NEEDED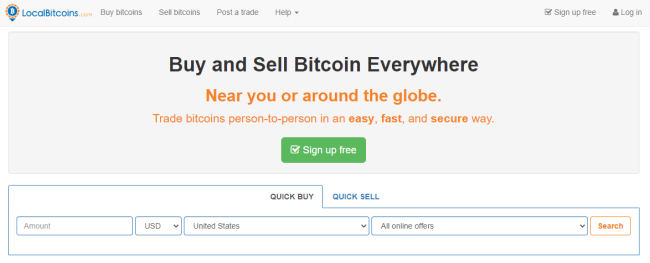 Working similarly to Paxful, LocalBitcoins is a P2P exchange allowing people from over 200 countries to trade in it. Ahead of the fintech curve, LocalBitcoins was created in Finland in 2012. Since then it's grown to be an incredibly trustworthy means of buying bitcoin and accepts more than 20 different payment methods.
LocalBitcoin sellers set their own prices in their local currency. There is also a lot on the platform which means competition is high and prices might work out in your favor. Once you've found a seller who accepts PayPal, you're ready to roll into a process that takes 10 minutes at most.
As with Paxful, bitcoin gets locked into an escrow until the buyer accepts the payment. This way, both sides are protected from losing their side of the trade. You can also trade anonymously on the platform, which isn't something offered by the others. That said, some sellers might ask you for ID verification, just to make sure.
PROS
Easy signup
Simple to use
Lots of sellers
Competitive exchange rates
Escrow
CONS
Higher fees for Paypal — this
Due to PayPal's fees
Might take a while to find your ideal seller
Buying Bitcoin with PayPal on LocalBitcoins
Go to LocalBitcoins
Choose how much bitcoin you want
Select Local Currency
Choose PayPal
Hit Search
Review the sellers — find out how trustworthy they are, what payments they accept, and if there are fees
Once you've chosen, click Buy
Send Trade Request
Tip: Don't skip reading the terms and conditions, they often contain vital information on the trade.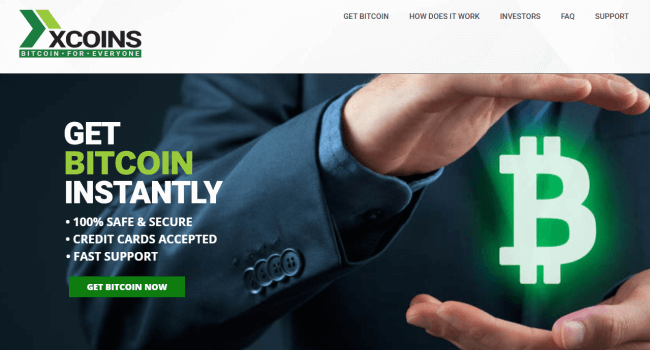 xCoins works much differently to the rest of the platforms we've picked out. A peer-to-peer lending platform, it revolves around people lending Bitcoin, rather than selling it off. Purchases are, therefore, only for a fixed amount of time, and you'll have to pay the bitcoin back in a lump sum, in the timeframe discussed by you and the lender.
Because the xCoins matches lenders to buyers, each loan is secure and, thus, fees are included in the security deposit to ensure no dirty dealings. Fees include the lender's fee, which is 10% of your deposit; loan origination, which is 3.5% of it, and PayPal processing fees of 2.9% of the deposit plus $0.30. Obviously, lending isn't for everyone, but if you're able to and prefer it, it can be a great way of getting your hands on bitcoin without investment.
PROS
Easy to use
Simple
Fast processing
CONS
High fees and lots of them
Transaction limits
Buying Bitcoin with PayPal on xCoins
Sign up / login to xCoins
Input how much bitcoin you want
Make the payment
Receive the bitcoin
Tip: If you do use a P2P lender, make sure to maintain open communication with them. Trust goes a long way.
Pros and Cons of Buying Bitcoin with Paypal
Anyone that's used PayPal over the years knows it has its pros and cons. Whether you've used it on eBay or as a means of payment, it has as many good points as it does not so good.
Pros of PayPal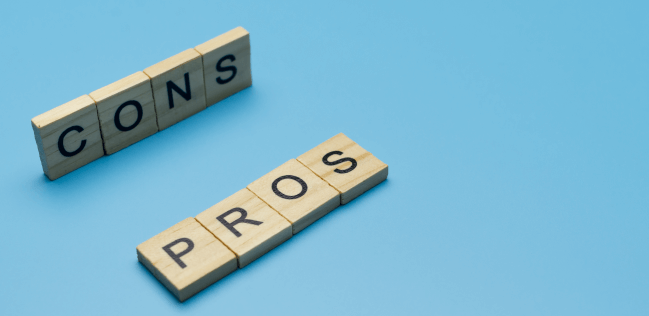 It's a global marketplace: With PayPal, you get to use it with any currency from USD to INR. No matter where you live in the world, you can buy or sell something to someone else in an entirely different place. Although it has exchange rate fees, they're not too bad.
It's easy to use: Almost everybody knows how to use PayPal, regardless of age. It's as easy as giving someone your PayPal name or link and you're done.
You don't need a PayPal account to pay someone via PayPal: Instead, you can pay by debit or credit card.
Tons of shops and companies use PayPal: Be it Papa John's or Uber, you can use PayPal for online purchases of just about anything. The same cannot yet be said about its competitors.
Cons of PayPal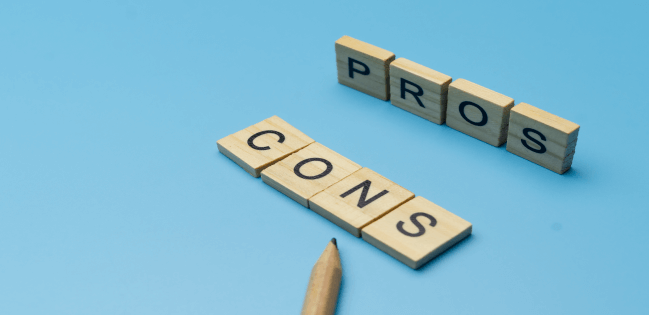 Fees are astronomical: On top of exchange fees, PayPal fees can climb incredibly high. As an example, if you've paid a large sum as a business, you'll lose a huge portion of that to their fees. There are transaction fees for either sending or receiving business payments, chargeback fees, and fees for international payments.
Sometimes unreliable: While PayPal tends to work as regularly as clockwork, every now and then you might be surprised with a payment that is stuck processing. If you're waiting for that money to hit your account, it's bad-news-bears until it clears.
Not every currency is accounted for: 25 currencies can be used, there are 180 in the world.
FAQ for Buying Bitcoin with Paypal
How Do I Buy Bitcoin With PayPal?
Info: At the moment, the majority of cryptocurrency exchanges out there don't accept PayPal.
Although this can be frustrating, there's solid reasoning behind it. One of PayPal's biggest pulls is its buyer protection. With this, a buyer is protected if they don't receive what they paid for. When it comes to bitcoin, transactions cannot be reversed. As a result, their policies ultimately clash. Because there's no way to prove the buyer didn't receive the cryptocurrency they bought, PayPal cannot protect them.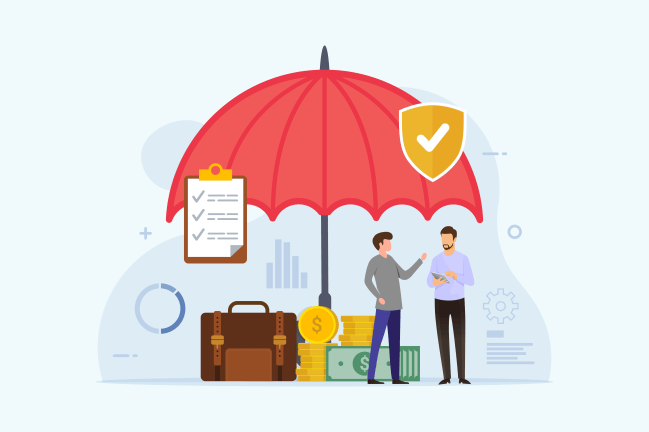 That being said, there are ways to subvert this by using platforms that do—or could potentially—accept PayPal payments. Plenty of people have been buying bitcoin with PayPal for years thanks to third-party networks and exchanges.
Advice: In order to use PayPal to buy bitcoin, all you need to do is find a marketplace that allows you to use it.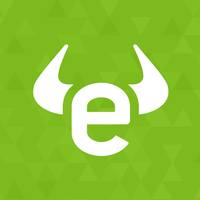 Start trading fast; high limits
Easy way for newcomers to get bitcoins
Your capital is at risk
We do not promote, endorse, or earn commissions from the trading of securities of any kind, including CFDs, however, eToro requires that we provide you with the following disclaimer: CFDs are complex instruments and come with a high risk of losing money rapidly due to leverage. 62% of retail investor accounts lose money when trading CFDs with this provider. You should consider whether you understand how CFDs work, and whether you can afford to take the high risk of losing your money.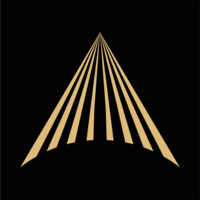 Should I Buy Bitcoin Using PayPal?

For the moment, buying bitcoin with PayPal isn't as easy as it would be using traditional payments. But, it is possible. With the idea of PayPal implementing a crypto exchange in the near future on the horizon, it's easy to feel positive about the digital, democratized age.
Advice: If you want a crypto exchange that's easy to use and has the lowest fees—at least until we can buy directly—something like LocalBitcoins or Paxful are ideal. As long as you vet your potential sellers well as you go, you'll be at an incredibly low risk of being swindled.
Although you'll still have to take PayPal fees into account for the moment, it's so convenient, it'd feel wrong not to.
History of Paypal and Bitcoin
Once upon a time bitcoin was something only those on the internet talked about. A new way of spending and investing; a way to stay in control of your own finances. However, a lot has changed since 2009, and now—some might say finally—even PayPal is foraying into the crypto world.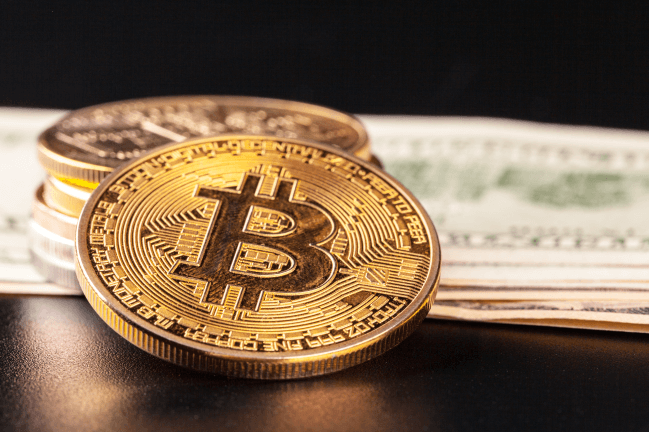 On its creation in 2009, bitcoin was hard to purchase. You not only had to know how to buy it but also where to go. For years, not a single currency exchange sold it. So, not only was it hard to find a reliable exchange, finding one that accepted "real world" payments was even harder.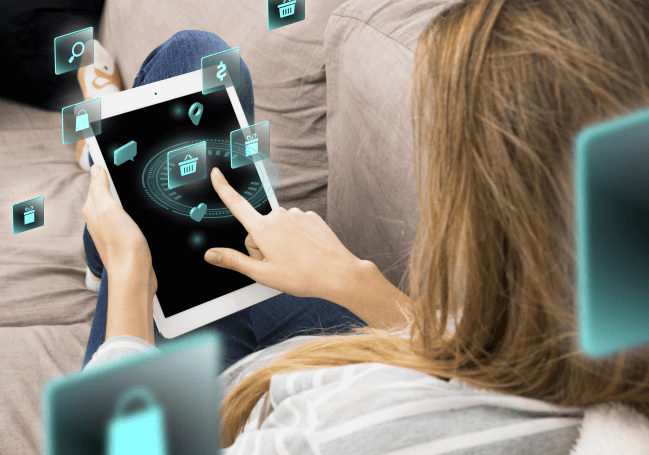 By the 2010s, it was getting buzz in the mainstream. More businesses were starting to do business online, and "Fintech" was the latest buzzword. People could pay for everything online, through PayPal, Venmo, CashApp, you name it. It only goes without saying bitcoin was along for the ride.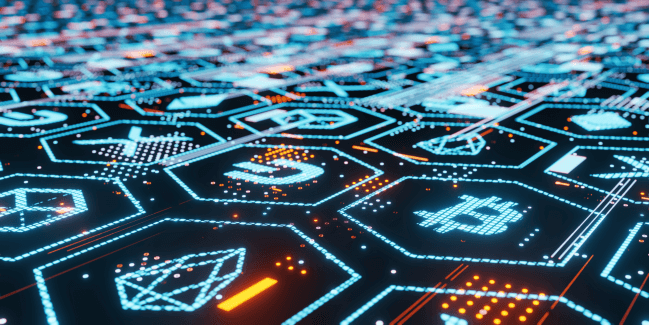 These days, the cryptocurrency ecosystem is huge and intricate, with 5,000 cryptocurrencies in existence today. As a result, there are also more ways than ever to purchase them. From debit and credit cards to bank transfers, bitcoin is widely available to anyone who wants it. Not only that, but you can also use PayPal.
Bitcoin Goes Mainstream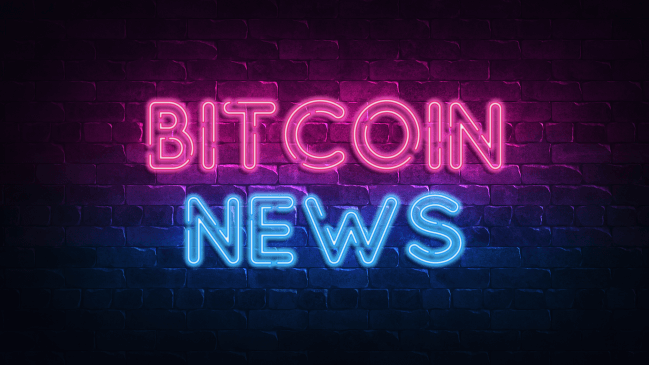 Possibly one of the biggest things to happen in the crypto world was its recognition by mainstream outlets. For a while, some thought they'd heard the last of bitcoin. But soon, fintech companies were including crypto-related services on their platforms. Now, it's pretty hard to find a nonconventional finance app that doesn't offer some kind of crypto exchange.

This integration came slowly but suddenly. Bitcoin traders were saying, "I told you so!" while those who'd previously had no interest in it were paying attention. One of the first examples of the mainstream embracing cryptocurrencies came at the cyber-hands of online payment magnate, Square. With Cash App, it's now as easy to trade in bitcoin with them as it is any physical currency. Consequently, it's really paying off: Square's recent quarterly revenue soared 367%.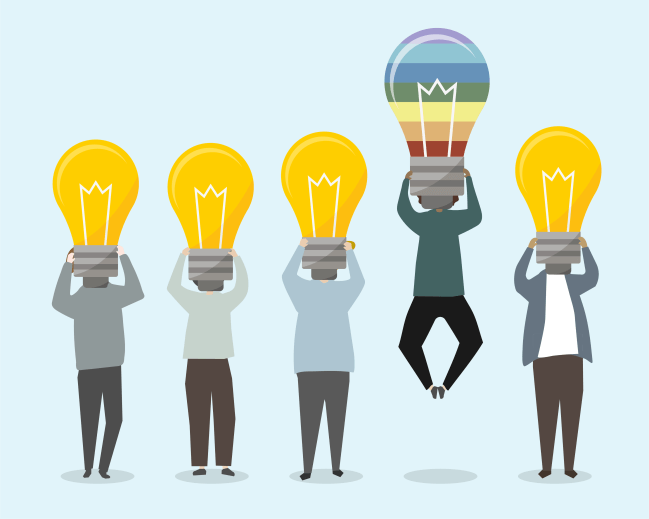 Although PayPal previously snubbed crypto ideology, it doesn't take a scientist to see why they're now changing their mind. In June 2020, it came out that PayPal was working towards allowing the direct purchase of cryptocurrency on their platform. While the team hasn't officially announced it, it would take a special kind of company to ignore Square's profits. After all, PayPal has an active user base of 325 million accounts. Comparatively, Square is at 24 million.
Info: Furthermore, according to Forbes, it's not long before we'll see traditional giants VISA and MasterCard along for the ride.
PayPal and Bitcoin: What Changed?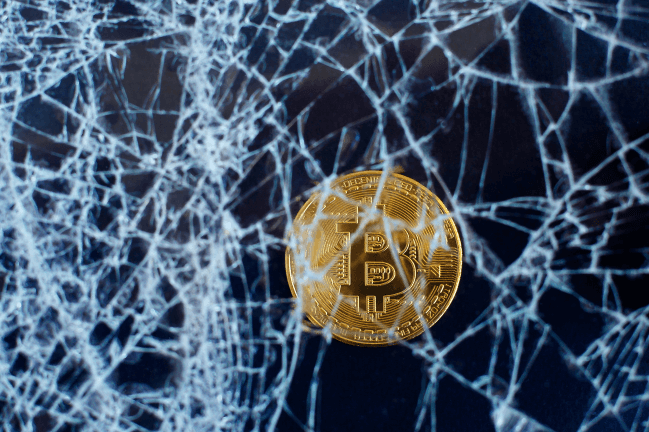 Although you've always been able to use PayPal to buy bitcoin via third parties, there's some bad blood there. Historically, PayPal hasn't welcomed cryptocurrencies with open arms. Its founding member and CEO, Bill Harris, even went so far as to call bitcoin the "greatest scam in history." Claiming cryptocurrencies swindled their investors, he argued against its value. As the old adage says, you have to see it to believe it. Guess he took that literally.
So, what's changed?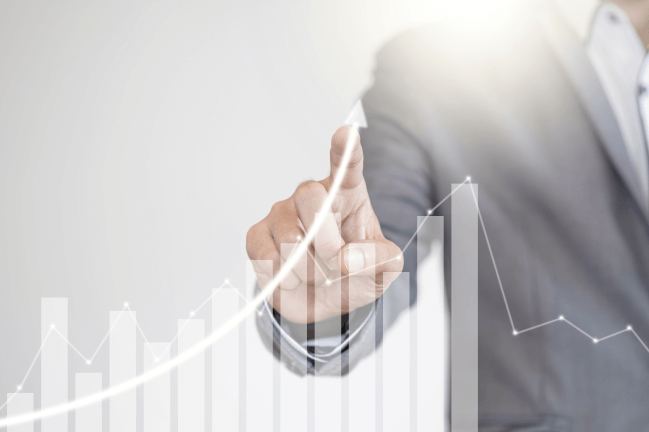 Well, Square made a huge profit. And, as far as businesses go, if there's a profit to be made, they want it to be into their pockets. If a relatively niche payment platform like Square could grow faster than others, such as Venmo, then just think of what bitcoin could mean for PayPal which everyone uses.
PayPal Makes the Crypto Leap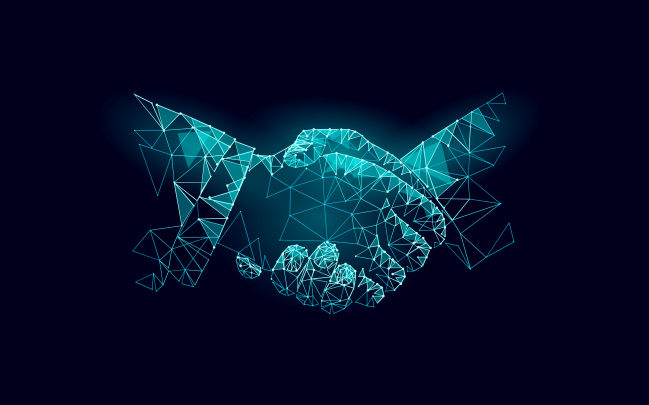 Harris aside, the PayPal and bitcoin relationship isn't exactly new. Relatively speaking, they've been involved for a while.
In 2014, PayPal announced partnerships with three bitcoin processors including the popular Coinbase. By 2018, people in the US could directly pay and withdraw the contents of their digital wallets into their PayPal account. That same year, it trialed its own blockchain-based incentive program for employees.
A Sign of What's to Come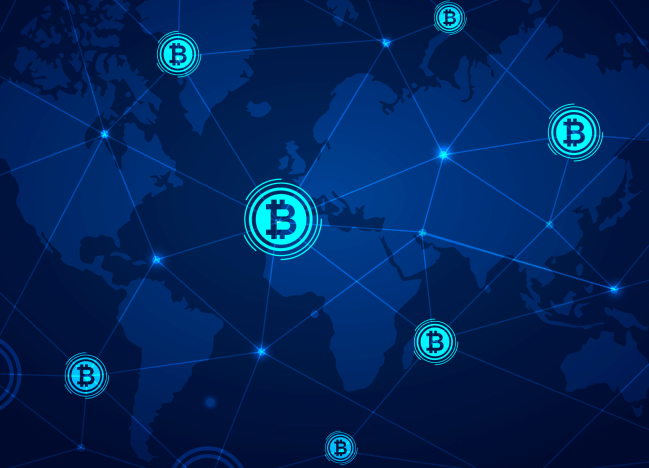 Ever since it came out that PayPal was moving towards supporting cryptocurrency, people had things to say. Although there are plenty of critics that see crypto moving into the mainstream as a bad thing, that isn't necessarily the case. More in-demand bitcoin prices will be an even hotter commodity and one to stand the test of time.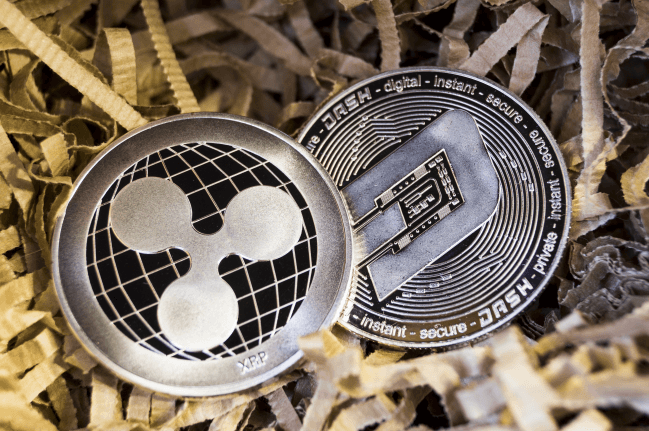 In fact, more payment platforms integrating cryptocurrency exchanges might shine a light on cross-border finance. Or, even, how society functions, financially, as a whole. Furthermore, more companies adopting bitcoin into their ranks creates more exposure for its current users. The same can be said for other cryptocurrencies such as Ripple or Dash.
Who knows where we'll be in a year, Bitcoin-wise, but we're pretty excited to see where it all goes.
Converting Paypal to Crypto
So, you're ready to buy bitcoin for the first time and have your PayPal at the ready: What now?
Info: There are three main ways you can trade for cryptocurrency: peer-to-peer (P2P) marketplaces, P2P lending platforms, and crypto exchanges.
P2Ps connect sellers and buyers, allowing them to trade with one another. Many of these individuals use PayPal, some don't. With exchanges and chains, it's the opposite. People can buy and sell their bitcoin, but most don't let you use PayPal.
Let's take a better look.
Cryptocurrency Exchanges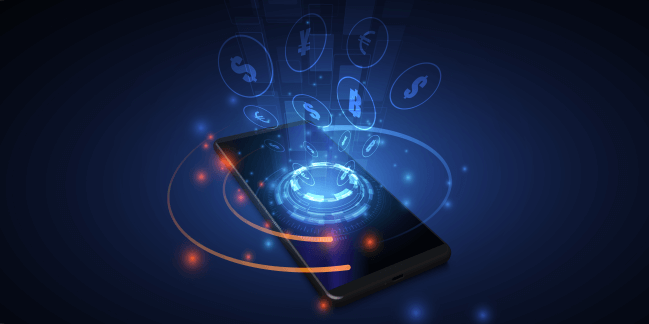 The best example of a cryptocurrency exchange is the now-defunct VirWox. With this method, users could exchange cyber currencies such as Second Life Linden Dollars into Bitcoin. Then, you could cash out your cryptocurrencies into USD via PayPal.
Peer-to-Peer Marketplace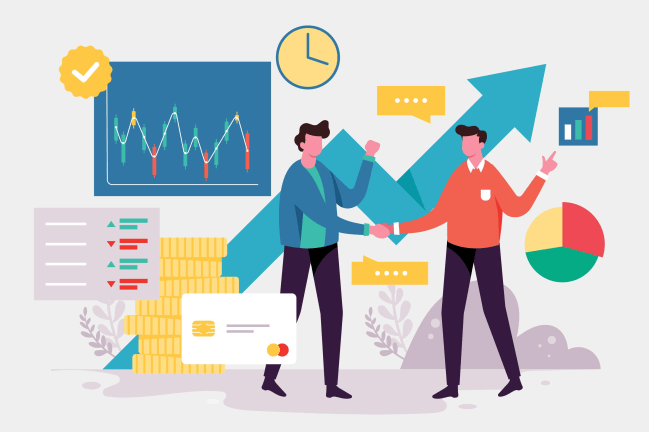 Peer-to-peer marketplaces bring buyers and sellers together to trade directly. While digital, the way in which this works is very much a primitive means of trading: One person sells a thing, another person buys the thing.
Info: On P2P marketplaces, sellers set their own rates and payment methods. Due to this, you can find plenty of people who accept PayPal. With platforms such as LocalBitcoins and Paxful, you can even filter your search to only show sellers who'll accept it.
Peer-to-Peer Lending Platforms

P2P lending platforms are for lenders and borrowers, rather than buyers. They're for people who need bitcoin in a hurry or would just prefer not to wait. Functioning not unlike a lending platform, this is a quick, easy way of getting bitcoin.
Unlike traditional lenders, however, you won't accrue interest.
Advice: That said, we'd only recommend this if you know you're good for repayment.
Where to Store Bitcoin After Buying
Recommended Bitcoin Wallets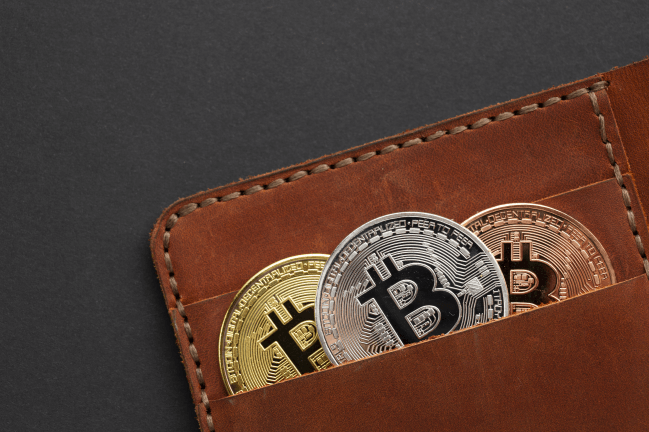 Once you buy your Bitcoin using Paypal, you're going to need somewhere to keep it. Although it's possible to keep it on the platform you got it, it's much safer to outsource and look into alternative wallets. Unfortunately, anything online is at risk of being hacked, and the last thing you want is for someone to take your bitcoin from you.
Trezor Model T
Trezor Model T
---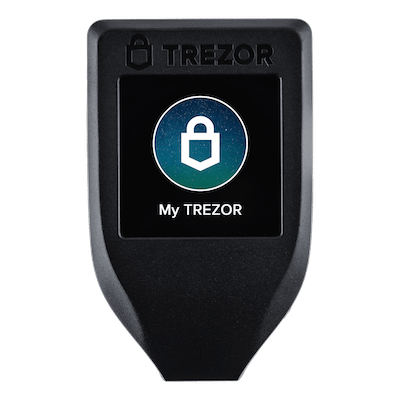 Trezor model T is one of the more luxurious hardware wallets on the market. It offers a full color touch screen and a magnetic docking station. It's also built by one of the oldest Bitcoin companies around: Satoshi Labs.
Ledger Nano X
Ledger Nano X
---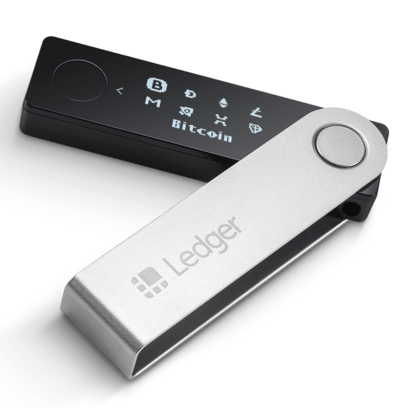 Ledger nano X offers one of the most secure bluetooth enabled hardware wallets on the market. It offers a few other creature comforts as well, such as their Ledger Live app for troubleshooting and sending and receiving coins easily - just be aware that using it means Ledger will know the contents of the wallet.
ColdCard
ColdCard Mk3
---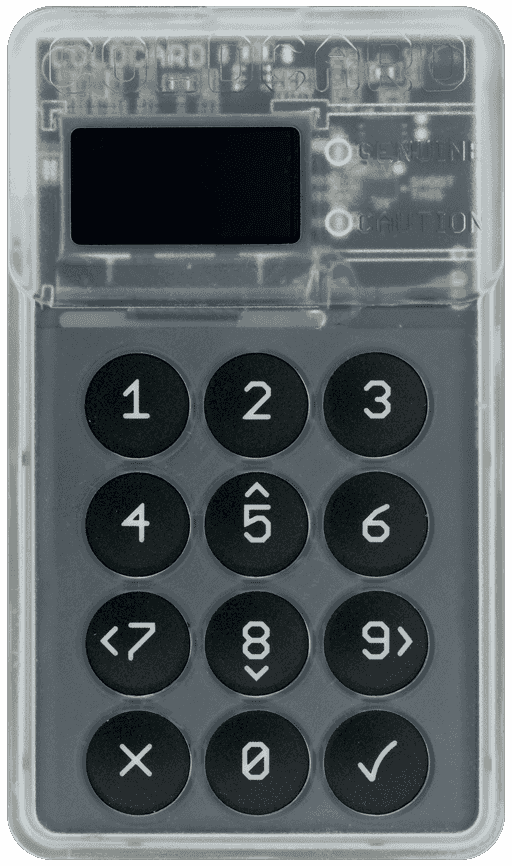 By far the most secure of the hardware wallets, this Bitcoin only hardware wallet has you covered with the most features of any on the market. It is an advanced wallet as there is no coldcard wallet software to pare it with, so understanding electrum and setting up your own node is important.
If you're looking for the utmost security for your bitcoin, hardware wallets are the best for cold storage. Often resembling USB sticks, these small but powerful electronic devices were built for the sole purpose of securing cryptocurrencies.
These hardware solutions are much safer than online alternatives as they need to be connected to your device to use.
Edge - Free software wallet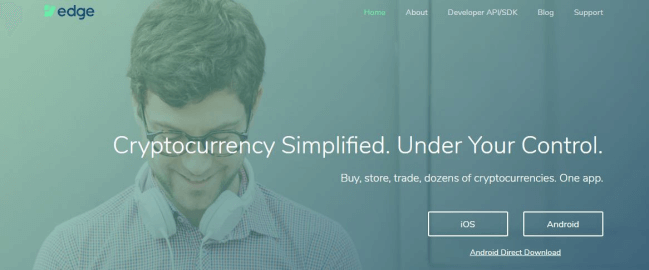 Edge is a handy mobile app available on both the Apple App Store and Google Play Store. Signing up, you get a secure account in which to keep your cryptocurrencies in one place. Another great thing about Edge is its reputation. Not only do its reviews say it's secure, but the login system is also so secure other companies have used it as an authentication system itself.
Conclusion
Soon, we might be living in a world where buying bitcoin via PayPal is as easy as ordering a pizza.
Until then, these reputable crypto exchanges are a great way to buy bitcoin for whatever you want to use it for.
No Verification
Most exchanges and P2P platforms will require verification, especially if you wish to purchase a large number of coins.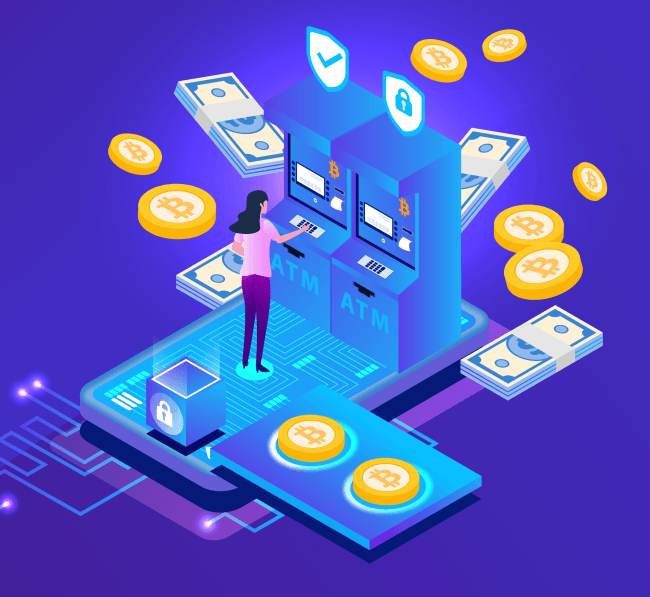 Nonetheless, you can choose Bitcoin ATMs or in-person cash exchanges if you do not want to go through the hassle of verifying your identity. We understand how important it is for you to safeguard your identity due to the risk of identity theft.
Info: Do not waste time explaining to an exchange why you cannot share your personal information. They are required by the law to gather such information and will not be able to entertain you.
Rather use ATMs or peer2peer platforms for all such purposes.
Chapter 3:
Here are a few factors to consider when choosing an exchange to buy Bitcoin online:
Limits
Most exchanges have limits on how much a user can buy or sell within a period of 24 hours. These limitations are usually for unverified or new users.
Coinsbit, for example, prohibits new users from making withdrawals. Basic accounts have a withdrawal limit of $500 and advanced accounts have a limit of $100,000 in a 24-hour period.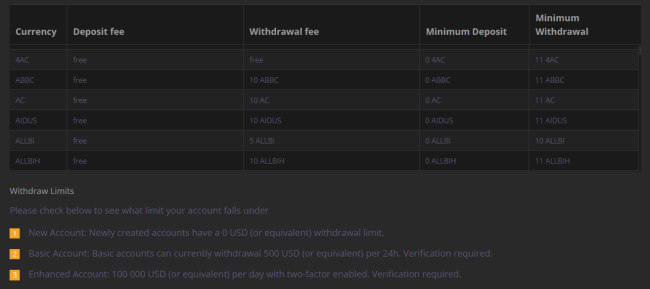 In some cases, there might be yearly limits as well. We suggest that you get your account verified to get rid of these limitations.
Fees
You have to be sure about how much it costs to buy cryptocurrency at exchanges.
First thing first, all exchanges are free to join. You will incur no fee unless you make a transaction for any purpose (deposits, buying, or selling).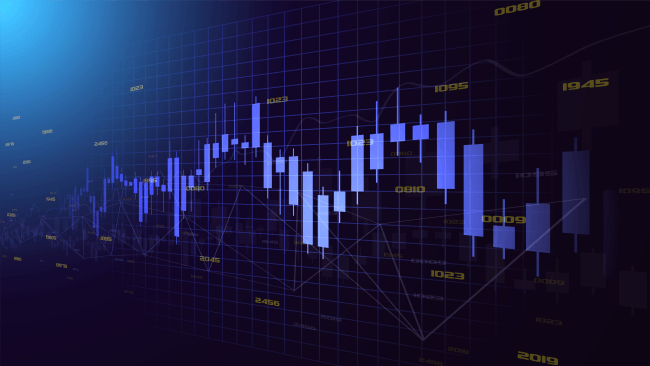 Fee schedules are designed to motivate frequent trading in large amounts.
Advice: Charges typically decrease with an increase in frequency and amount. Infrequent and small orders aren't cost-effective. Consider large orders to save money and understand all associated costs.
Most exchanges encourage buyers to trade using coins and some do not even support fiat currencies. You might be able to save money if you purchase Bitcoin using other cryptos.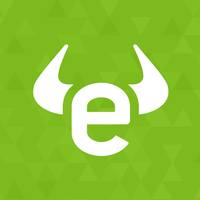 Start trading fast; high limits
Easy way for newcomers to get bitcoins
Your capital is at risk
We do not promote, endorse, or earn commissions from the trading of securities of any kind, including CFDs, however, eToro requires that we provide you with the following disclaimer: CFDs are complex instruments and come with a high risk of losing money rapidly due to leverage. 62% of retail investor accounts lose money when trading CFDs with this provider. You should consider whether you understand how CFDs work, and whether you can afford to take the high risk of losing your money.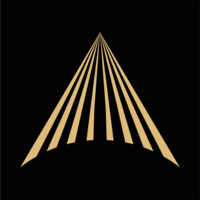 Other than this, you may have to pay a variety of fees including withdrawal charges, trading fees, deposit fees, and maintenance charges.
The trading fee is usually 0.2 percent but some exchanges may charge more.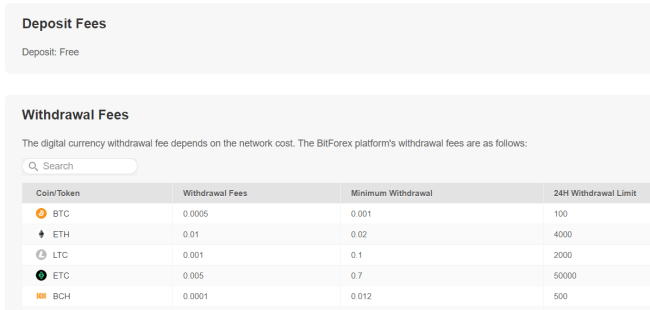 Withdrawal and deposit fees are in the range of 0.3 and 0.6 percent, however, some exchanges like BitForex have free deposits. Lastly, there might be fees for using a specific deposit or payment method.
Advice: Go through the details and pick an exchange that you find most affordable.
Speed
Since most of us are in a hurry – especially because Bitcoin prices change in a jiffy – it's quite understandable why one would want to choose an exchange that's fast.
When it comes to speed, you have to think of several things. First of all, look at how long it takes for the team to approve accounts. Most exchanges take about 48 hours after you send the required documents but some can be slower.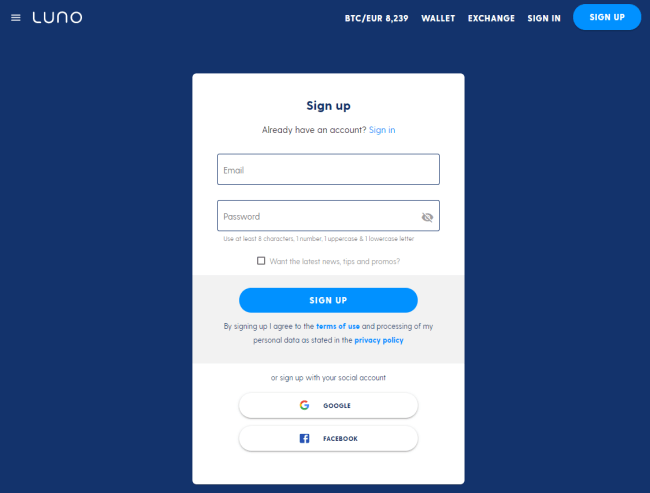 Next, look at how long it takes to approve transactions. This typically depends on factors including the size of a transaction, your location, and the payment method.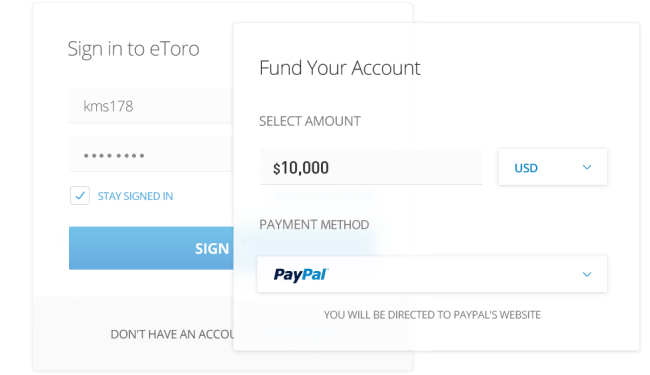 Some methods, such as credit cards, are instant, while some methods, such as bank transfers, can take up to a week.
Lastly, check customer support. Choose an exchange that puts customers first so that you don't have to wait for days to get a response to your query.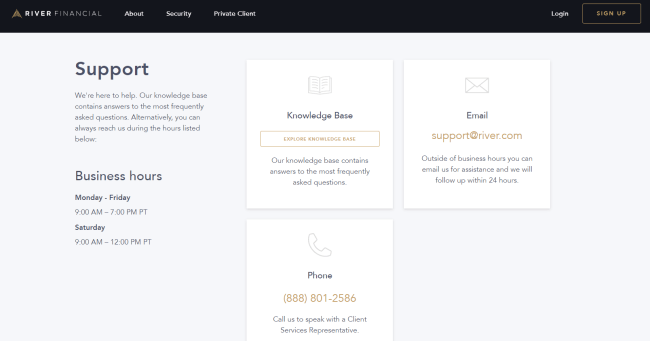 Exchange Rate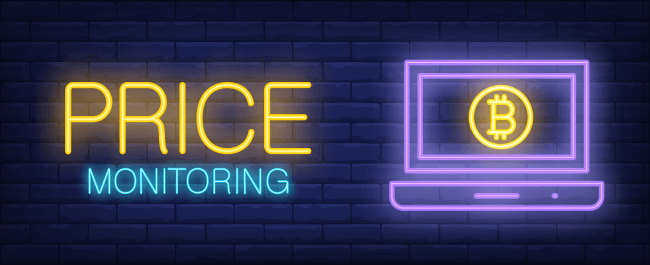 As odd as it may sound, there's no official Bitcoin price, which is why the price may vary slightly from exchange to exchange based on the price of the currency you wish to trade against.
Warning: Just a difference of $1 can make a lot of difference to the final price, so make sure to pay attention to this factor.
Trustworthiness
Make sure to use an exchange that's reliable. Scams are common and it's your duty to be safe.
Advice: Read reviews before you make an account and stay away from providing personal information to a platform that doesn't look reliable. It should be registered and with a decent number of users.
Payment Methods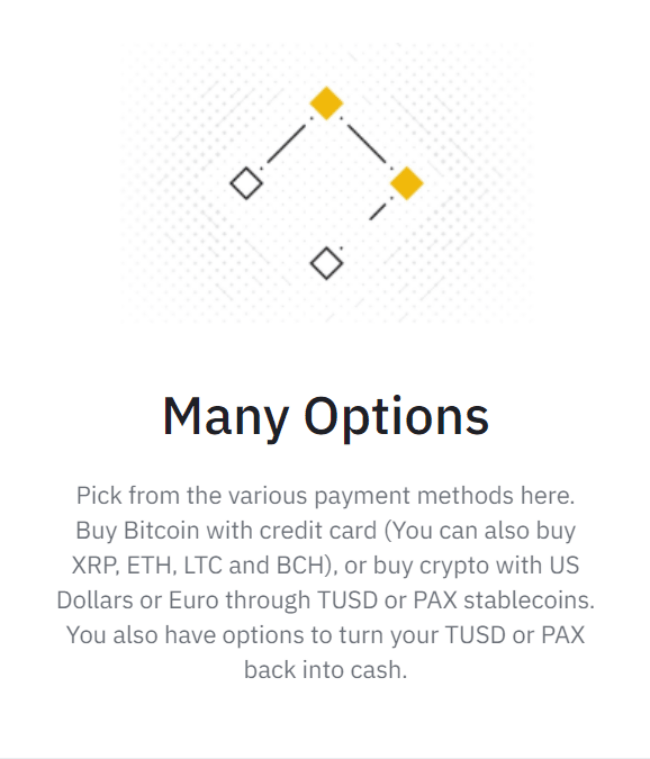 If you want to stick to a specific payment method such as bank transfer then look for an exchange that supports it. However, we suggest that you go for an exchange that offers multiple payment methods so that you can easily switch between two or more options.
Advice: Also, remember that just because an exchange offers multiple payment methods doesn't mean they'll all be available for you. Some might be geo blocked, i.e. available in a limited number of states or countries.
Check this feature so that you don't have to worry about anything.
Privacy and Security
You can't really use an exchange and expect privacy because they all require verification. Some exchanges will not give you the option to buy or sell any amount of Bitcoin unless you verify your identity and location.

The real question is security. There is always the danger of your private data reaching unsafe hands. Many big and small exchanges have been hacked in the past.
Advice: For your safety, never leave your coins on an exchange. Choose a secure wallet and transfer the amount as soon as possible. Moreover, use an exchange that goes the extra mile to protect your interest.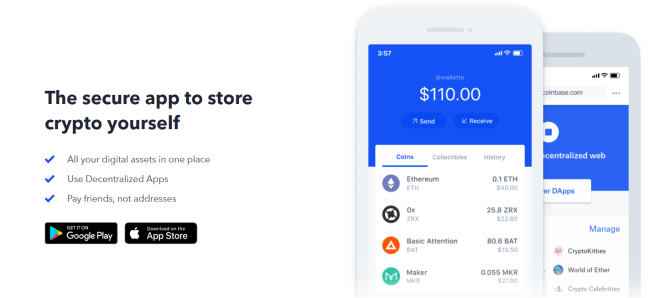 Coinbase, for example, is known to be secure and insured. It keeps only 2 percent of its customer's funds online. Kraken and Binance are two other names that are known to be secure.
Location and Serviced areas
First of all, remember that not all exchanges support all countries. Plus, some exchanges that offer their services in the US may not support all US states. Binance, for example, does not work in 10 US states.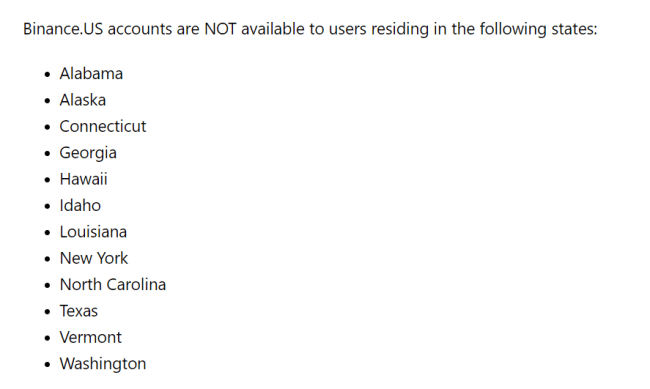 It is important that you choose an exchange that offers services in your registered location. There are two factors that come into play – the location you are physically in and the location you live in.
Info: Exchanges typically use IP addresses to gauge a user's location. For example, Binance doesn't work in NY. If you are presently in NY, you will not be able to use Binance to buy or sell Bitcoin. However, if you're not a NY resident and you're only visiting the state for travel then you might have the option to get in touch with the company and get your account activated.
You might have to provide some documents to verify your identity and location. The process can take a few days but it will give you the right to trade Bitcoin even if you're in a country where the exchange doesn't offer services.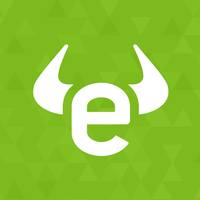 Start trading fast; high limits
Easy way for newcomers to get bitcoins
Your capital is at risk
We do not promote, endorse, or earn commissions from the trading of securities of any kind, including CFDs, however, eToro requires that we provide you with the following disclaimer: CFDs are complex instruments and come with a high risk of losing money rapidly due to leverage. 62% of retail investor accounts lose money when trading CFDs with this provider. You should consider whether you understand how CFDs work, and whether you can afford to take the high risk of losing your money.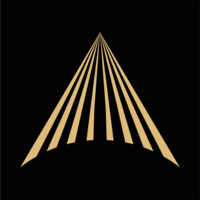 Chapter 4:
Introduction to Wallets
Some exchanges require that you have your own wallet before you can purchase Bitcoins.
If you Google the term, you will come across this definition:
"A digital wallet also called an "e-Wallet" is an electronic device, software program, or online service that allows one party to make electronic transactions with another party bartering digital currency units for goods and services."
Info: While this definition is correct, it might be a little confusing. In simple words, a digital wallet is an online storage platform that allows users to store digital coins.
Each wallet comes with an address that's used to buy and sell coins.
Why You Should Hold Your Coins in Your Own Wallet
Warning: Let's be clear, it is not safe to keep your cryptocurrency on an exchange. They're not only prone to hacks, but they also do not offer full ownership.
Exchange wallets are merely used for trading and they do not give the true owner full ownership of the asset.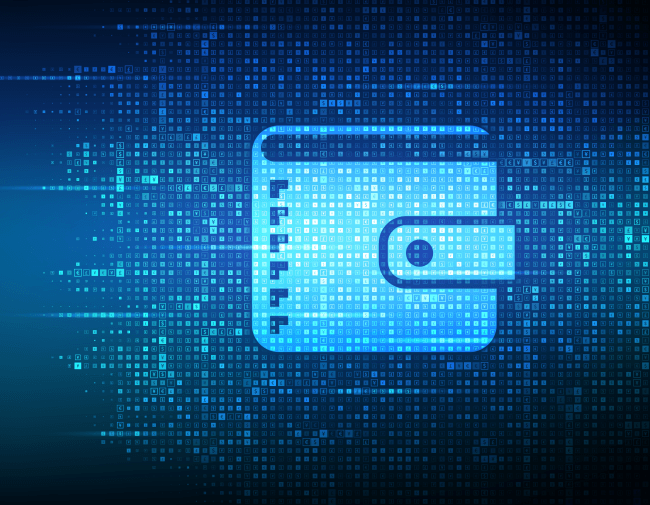 Digital wallets, on the other hand, are more secure. They involve the use of public and private keys for transactions. Plus, with a wallet, you will be able to accept coins from anyone including individual sellers and exchanges.
These perks may not be always available when it comes to exchange wallets.
Hot Wallets vs Cold Wallets

Technically speaking, they're both used to store crypto but they're not the same. Cold wallets are offline, whereas hot wallets are online or connected to the internet.
Cold wallets offer more security but you will have to compromise on ease. On the other hand, hot wallets offer ease of access but less security.
Advice: You have to think of what's more important for you. We suggest that you use a mix of both options, keep a percentage of your Bitcoins in a hot wallet for quick access and the rest in a cold wallet.
Hot wallets aren't necessarily unsafe, they're just risky. Cold wallets, on the other hand, aren't 100 percent hack proof. You can choose between two types – paper wallets and hardware wallets.
Paper wallets are risky, it's just a print out of your private key and public address on a piece of paper. Losing paper means losing access to your account.
Hardware wallets are available under different names like the Ledger Nano S. They require passwords to access funds and are more secure.
Transferring From an Exchange to a Wallet
It is possible to transfer funds from an exchange to a wallet and vice versa.
You will need your wallet address and access to the exchange to make a transfer.
The amount of money you intend to transfer must be less than your balance. Moreover, consider if there are limitations on how much money you can transfer in a day.
You will have to pay a transaction fee, which differs from exchange to exchange. Transactions are typically quick and will be done within seconds.
Keeping Your Coins Safe in Your Wallet
Here are a few things you can do to keep your coins safe in your wallet: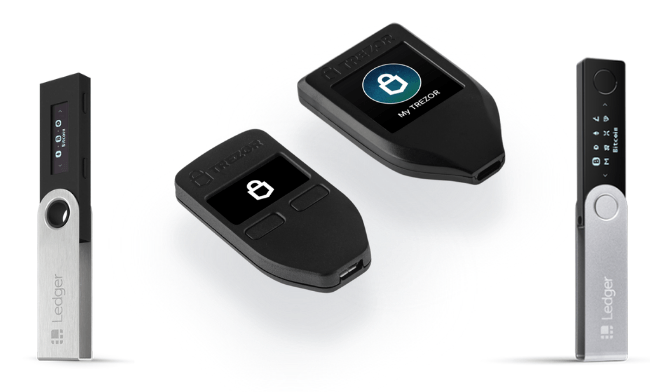 Consider keeping your private key offline so that hackers cannot reach it.
Never use an insecure internet connection and avoid logging into your wallet when you're in the public.
Install a reliable antivirus program on your device to reduce the risk of spyware and other such programs.
Do not make the mistake of opening unreliable links to reduce the risk of phishing attacks.
Use passwords that are hard to guess. Avoid using traditional passwords like your date of birth, pet name, etc.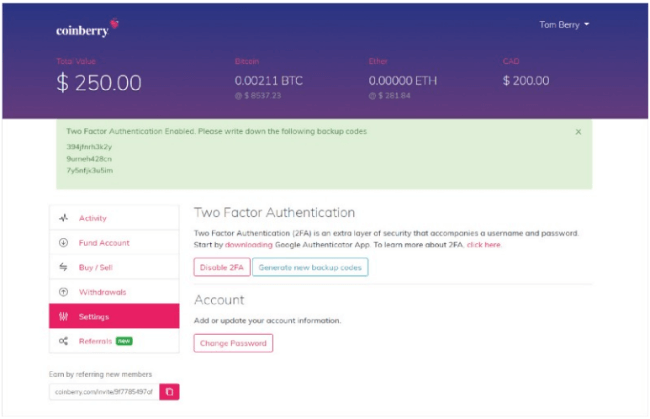 Never share your private key with anyone.
If you regularly use Bitcoins then consider using two wallets – one for storage purposes and the other for day to day transactions.
Double check the wallet address before sending or transferring funds.
Consider backing up your digital wallet so that you can access it in case you lose your device.
Chapter 5:
As mentioned earlier, scams are pretty common out there. You must take steps to protect your money.
Here are some of the most well-known scams in the history of digital coins with some tips on how to protect your investment:
BitConnect
This is among the most popular exit scams. BitConnect suddenly announced the decision to shut down its exchange and lending services after entering the market with an ICO in 2016.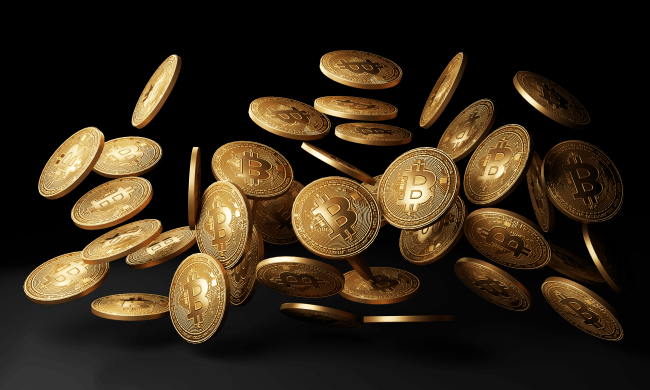 BitConnect promised to offer up to 40 percent returns. The coin received immense attention and was trending around $400 with a market cap of more than $2.6 billion. However, it received criticism and many called it a 'Ponzi scheme'. It soon attracted authorities and received several cease and desist letters. Within no time, the value of the coin fell to $1 causing huge losses to investors.
Advice: Such scams are surprisingly common. The best option to stay safe is to do your research and stay away from exchanges that look dubious.
Plustoken
Said to be worth $6 billion, this Ponzi scheme resulted in the arrest of more than 100 people in China.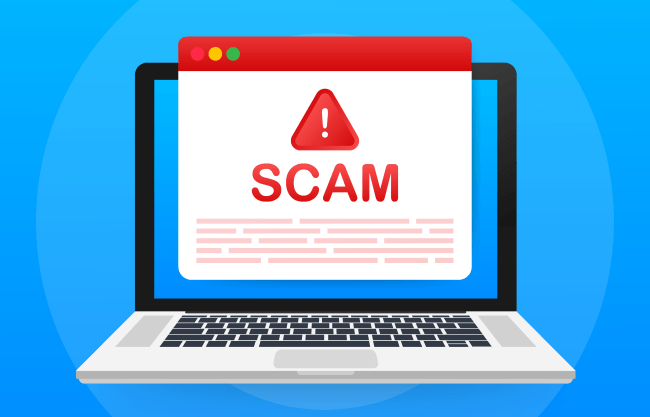 The scheme attracted over 2 million investors and the promoters at one time had enough money to influence the price of Bitcoin and other currencies.
The scheme posed as a crypto wallet and encouraged users to invest in 'PLUS' tokens using ETH or BTC. The tokens offered high returns with a maximum price of $350 per coin.
Advice: Once again, the best way to be safe is to not be fooled by these 'too good to be true' offers.
Altcoins

Altcoins refer to digital coins other than Bitcoins. You will find hundreds of these on the market and most will disappear in no time – after stealing your hard-earned money.
Advice: To be safe, stay away from fake platforms and less credible coins. In addition to this, mining scams also exist.
Chapter 6:
Here are some of the most commonly asked questions about buying Bitcoin online:
How much Bitcoin can I buy at once?
Depends on the exchange and your account limitations. Most exchanges limit transactions if you have an unverified account.
Are Bitcoin exchanges insured?
Bitcoin accounts and exchanges aren't insured by any federal or government program. In 2019, SFOX announced plans to provide Bitcoin investors with FDIC insurance, but for limited amounts. Binance also insures a portion of its funds.
How often do Bitcoin prices change?
Prices change every 30 days and differ from exchange to exchange.
Can you buy Bitcoin with a credit card?
Yes, you can. But the whole process is not like simply visiting a website and buying goods. You need to go through a specialized platform that is called brokerage or exchange. Through this service, your fiat money will be exchanged for cryptocurrency, in this case for Bitcoin.
Is buying bitcoin with a credit card safe?
Yes, it is safe to use one of the services outlined here. After reviewing many options, we provided you with the best, most secure options for buying Bitcoin using a credit or debit card. There are, of course, other services that also enable you to buy Bitcoin via credit/debit card, but these are the ones we can commend for now. Make your research and be on the lookout for credit card information stealing and similar scams.
Which credit cards are good for buying Bitcoin?
At the time of writing this article, the best credit cards for buying Bitcoin are Visa, MasterCard, and American Express.
When is a good time to buy Bitcoin?
There is no perfect time for buying Bitcoin, as there is no wrong time either. The best thing to do is dollar cost average, or buy a little bit every month or week instead of trying to time the market.
Where to store my Bitcoins?
If you read the article carefully, you will see that you should never store your bitcoin on the exchange. Cryptocurrency markets are not regulated, so there is no legal protection if anything goes wrong. Instead, always store your Bitcoins in proper Bitcoin wallets that you control.
Can you buy Bitcoin with a debit card?
It is perfectly safe to buy Bitcoin with a debit card, as long as you're using a trusted exchange.
Can you buy Bitcoin with PayPal?
Not directly. You can use PayPal in conjunction with a trading platform such as Etoro or a peer-to-peer marketplace.
Does PayPal have a bitcoin wallet?
No. You can't fund your PayPal account using Bitcoin from within PayPal. However, using an exchange like Coinbase you can sell bitcoins to your PayPal account.