Disclaimer: this article includes affiliate links. When you make a purchase through one of our links, we may receive commissions.
In this post we are going to cover: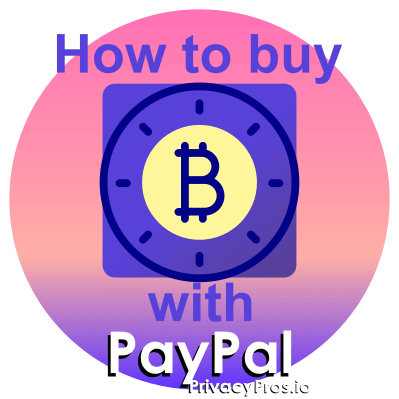 PayPal and bitcoin relationship
PayPal entry into the bitcoin world
Safe bitcoin wallets
Plus more... Read on to learn everything you need to know about buying Bitcoin with PayPal.
Buying bitcoin with PayPal isn't as complicated as it might seem. You can't buy Bitcoin directly from Paypal (yet), but you can buy Bitcoin using paypal on some pretty good exchanges. Just make sure you have a PayPal account first. Once you're set, you can go about choosing your platform.
Chapter 1: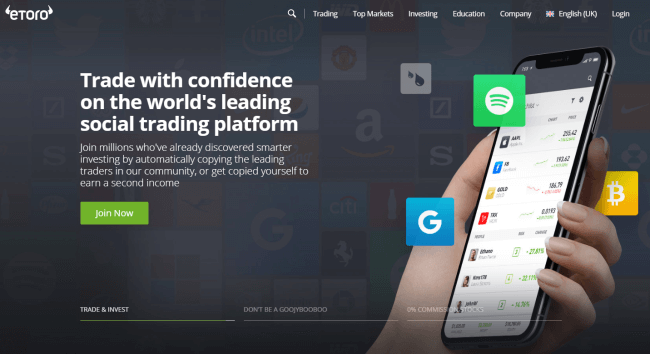 Created in 2007, eToro is a multi-asset crypto platform that allows investments into cryptocurrencies and stocks. It's a major marketplace for those looking to buy and sell products, be it stocks, commodities like gas and oil, or real-world currency. Since its creation, it's been changing the way people look at money management, opening the financial markets up to anyone, regardless of background or income.
Incidentally, eToro is also one of the easiest ways you can buy bitcoin with PayPal. Whether you prefer to use bank transfer, wire transfer, or PayPal and its competitors, you can deposit it into your account online. Furthermore, you can also withdraw funds from your account at any time you want.
In our opinion, eToro is the platform to use if you're looking to invest your bitcoin to profit from it. In the same vein, it's great for those who perhaps don't need bitcoin, but the exchange it'll eventually make them on the market.
While eToro is great for paying for things in bitcoin, it's best not to trade CFDs on the platform, especially if you don't know what you're doing. With such a high risk of losing money, it's best just to stick to its exchange capabilities.
PROS
Great reputation
Super easy to use
Highly secure
Instant deposits and withdrawals
User-friendly
Low fees
CONS
CFD trading assets could be dangerous if you don't understand them
Buying Bitcoin with PayPal on eToro
Sign up for/login to an existing account on eToro
Select Bitcoin/BTC from the drop-down menu or use the search bar
Click Trade
Choose Trade (current market prices, faster) or Order (wait for ideal prices, slower)
Input how much you want to exchange into bitcoin or how much you want to buy
Click Open Trade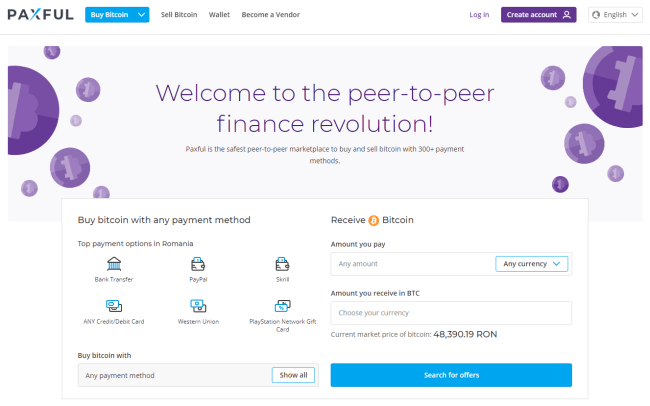 Paxful is a person-to-person marketplace supporting more than 300 payment methods overall. From bank transfers to gift cards and beyond. One of the most cost-effective ways to buy bitcoin around, all you need to get started is a verified PayPal account. When it comes to using PayPal with it, most sellers want to know who they're selling to is a legitimate person. Once you're verified, the trading is simple, easy, and takes no time at all.
PROS
Highly secure
Vast array of possible payment methods
Variety of sellers
Escrow system
Low fees
Buying Bitcoin with PayPal on Paxful
Go to Paxful
Enter the amount you want to pay
Hit Search
Review the sellers — your bitcoin will be in escrow until you do
Once you receive the bitcoin, withdraw it to a bitcoin wallet for safekeeping — we'll go into this later
Tip: If you want to trade anonymously, choose a seller who lists NO VERIFICATION NEEDED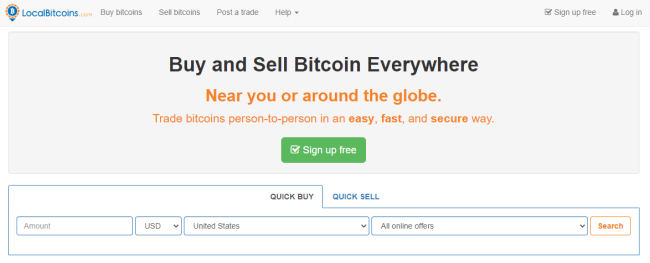 Working similarly to Paxful, LocalBitcoins is a P2P exchange allowing people from over 200 countries to trade in it. Ahead of the fintech curve, LocalBitcoins was created in Finland in 2012. Since then it's grown to be an incredibly trustworthy means of buying bitcoin and accepts more than 20 different payment methods.
LocalBitcoin sellers set their own prices in their local currency. There is also a lot on the platform which means competition is high and prices might work out in your favor. Once you've found a seller who accepts PayPal, you're ready to roll into a process that takes 10 minutes at most.
As with Paxful, bitcoin gets locked into an escrow until the buyer accepts the payment. This way, both sides are protected from losing their side of the trade. You can also trade anonymously on the platform, which isn't something offered by the others. That said, some sellers might ask you for ID verification, just to make sure.
PROS
Easy signup
Simple to use
Lots of sellers
Competitive exchange rates
Escrow
CONS
Higher fees for Paypal — this
Due to PayPal's fees
Might take a while to find your ideal seller
Buying Bitcoin with PayPal on LocalBitcoins
Go to LocalBitcoins
Choose how much bitcoin you want
Select Local Currency
Choose PayPal
Hit Search
Review the sellers — find out how trustworthy they are, what payments they accept, and if there are fees
Once you've chosen, click Buy
Send Trade Request
Tip: Don't skip reading the terms and conditions, they often contain vital information on the trade.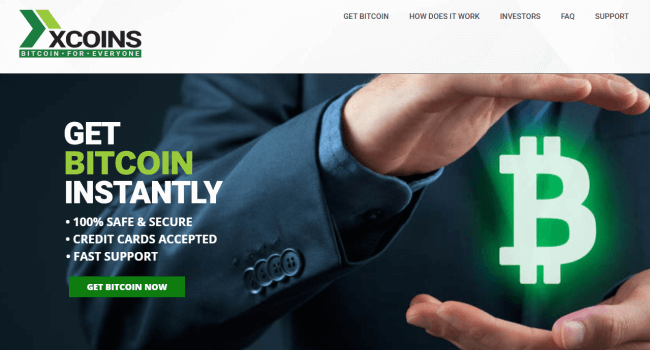 xCoins works much differently to the rest of the platforms we've picked out. A peer-to-peer lending platform, it revolves around people lending Bitcoin, rather than selling it off. Purchases are, therefore, only for a fixed amount of time, and you'll have to pay the bitcoin back in a lump sum, in the timeframe discussed by you and the lender.
Because the xCoins matches lenders to buyers, each loan is secure and, thus, fees are included in the security deposit to ensure no dirty dealings. Fees include the lender's fee, which is 10% of your deposit; loan origination, which is 3.5% of it, and PayPal processing fees of 2.9% of the deposit plus $0.30. Obviously, lending isn't for everyone, but if you're able to and prefer it, it can be a great way of getting your hands on bitcoin without investment.
PROS
Easy to use
Simple
Fast processing
CONS
High fees and lots of them
Transaction limits
Buying Bitcoin with PayPal on xCoins
Sign up / login to xCoins
Input how much bitcoin you want
Make the payment
Receive the bitcoin
Tip: If you do use a P2P lender, make sure to maintain open communication with them. Trust goes a long way.
Chapter 2:
Anyone that's used PayPal over the years knows it has its pros and cons. Whether you've used it on eBay or as a means of payment, it has as many good points as it does not so good.
Pros of PayPal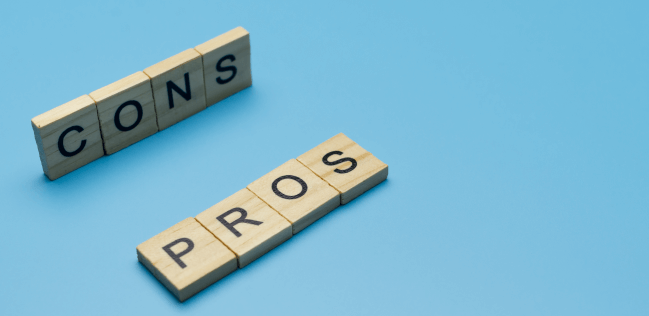 It's a global marketplace: With PayPal, you get to use it with any currency from USD to INR. No matter where you live in the world, you can buy or sell something to someone else in an entirely different place. Although it has exchange rate fees, they're not too bad.
It's easy to use: Almost everybody knows how to use PayPal, regardless of age. It's as easy as giving someone your PayPal name or link and you're done.
You don't need a PayPal account to pay someone via PayPal: Instead, you can pay by debit or credit card.
Tons of shops and companies use PayPal: Be it Papa John's or Uber, you can use PayPal for online purchases of just about anything. The same cannot yet be said about its competitors.
Cons of PayPal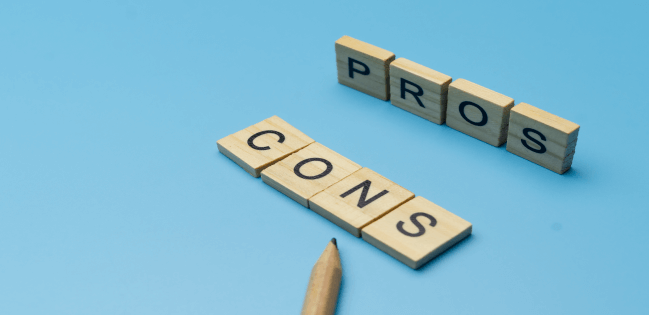 Fees are astronomical: On top of exchange fees, PayPal fees can climb incredibly high. As an example, if you've paid a large sum as a business, you'll lose a huge portion of that to their fees. There are transaction fees for either sending or receiving business payments, chargeback fees, and fees for international payments.
Sometimes unreliable: While PayPal tends to work as regularly as clockwork, every now and then you might be surprised with a payment that is stuck processing. If you're waiting for that money to hit your account, it's bad-news-bears until it clears.
Not every currency is accounted for: 25 currencies can be used, there are 180 in the world.
Chapter 3:
How Do I Buy Bitcoin With PayPal?
Info: At the moment, the majority of cryptocurrency exchanges out there don't accept PayPal.
Although this can be frustrating, there's solid reasoning behind it. One of PayPal's biggest pulls is its buyer protection. With this, a buyer is protected if they don't receive what they paid for. When it comes to bitcoin, transactions cannot be reversed. As a result, their policies ultimately clash. Because there's no way to prove the buyer didn't receive the cryptocurrency they bought, PayPal cannot protect them.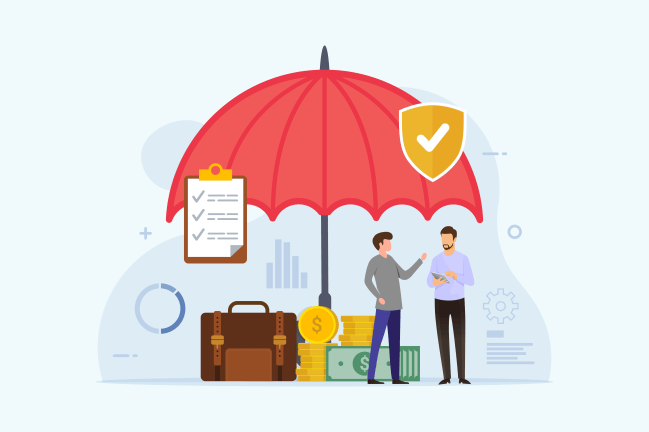 That being said, there are ways to subvert this by using platforms that do—or could potentially—accept PayPal payments. Plenty of people have been buying bitcoin with PayPal for years thanks to third-party networks and exchanges.
Advice: In order to use PayPal to buy bitcoin, all you need to do is find a marketplace that allows you to use it.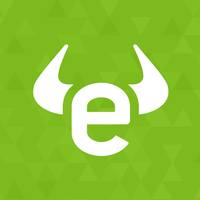 Start trading fast; high limits
Easy way for newcomers to get bitcoins
Your capital is at risk
We do not promote, endorse, or earn commissions from the trading of securities of any kind, including CFDs, however, eToro requires that we provide you with the following disclaimer: CFDs are complex instruments and come with a high risk of losing money rapidly due to leverage. 62% of retail investor accounts lose money when trading CFDs with this provider. You should consider whether you understand how CFDs work, and whether you can afford to take the high risk of losing your money.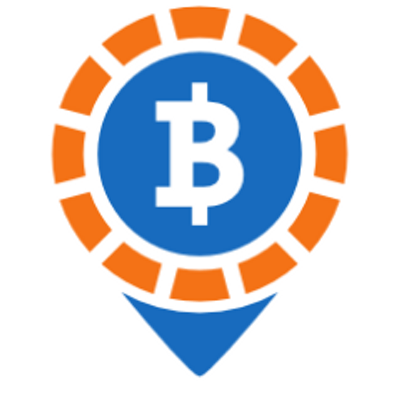 Support for nearly every country
Wide range of payment methods accepted
Trusted exchange around since 2012
Should I Buy Bitcoin Using PayPal?

For the moment, buying bitcoin with PayPal isn't as easy as it would be using traditional payments. But, it is possible. With the idea of PayPal implementing a crypto exchange in the near future on the horizon, it's easy to feel positive about the digital, democratized age.
Advice: If you want a crypto exchange that's easy to use and has the lowest fees—at least until we can buy directly—something like LocalBitcoins or Paxful are ideal. As long as you vet your potential sellers well as you go, you'll be at an incredibly low risk of being swindled.
Although you'll still have to take PayPal fees into account for the moment, it's so convenient, it'd feel wrong not to.
Chapter 4:
Once upon a time bitcoin was something only those on the internet talked about. A new way of spending and investing; a way to stay in control of your own finances. However, a lot has changed since 2009, and now—some might say finally—even PayPal is foraying into the crypto world.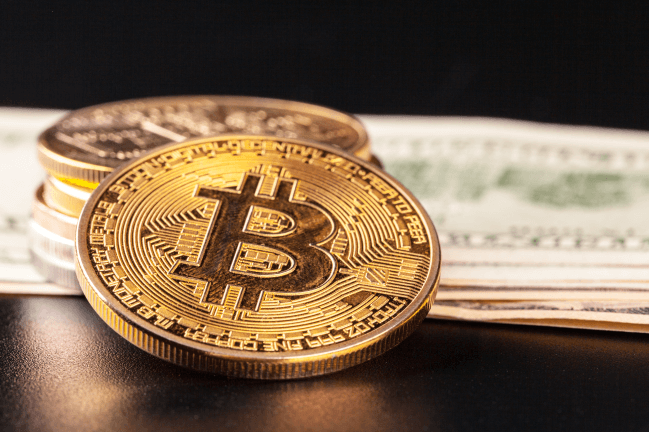 On its creation in 2009, bitcoin was hard to purchase. You not only had to know how to buy it but also where to go. For years, not a single currency exchange sold it. So, not only was it hard to find a reliable exchange, finding one that accepted "real world" payments was even harder.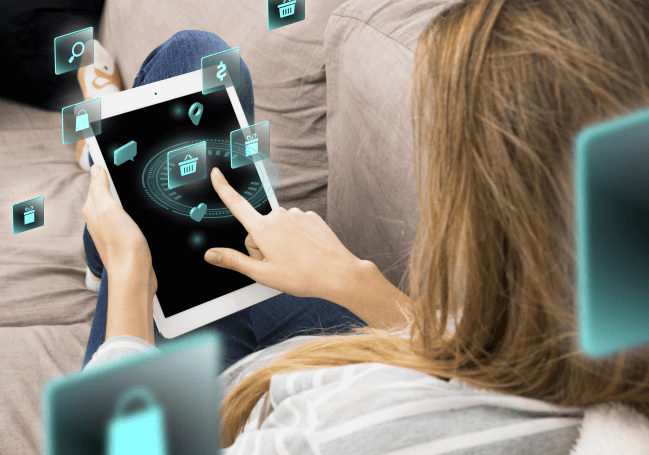 By the 2010s, it was getting buzz in the mainstream. More businesses were starting to do business online, and "Fintech" was the latest buzzword. People could pay for everything online, through PayPal, Venmo, CashApp, you name it. It only goes without saying bitcoin was along for the ride.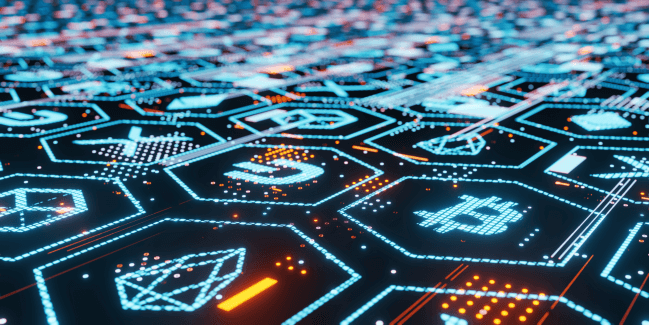 These days, the cryptocurrency ecosystem is huge and intricate, with 5,000 cryptocurrencies in existence today. As a result, there are also more ways than ever to purchase them. From debit and credit cards to bank transfers, bitcoin is widely available to anyone who wants it. Not only that, but you can also use PayPal.
Bitcoin Goes Mainstream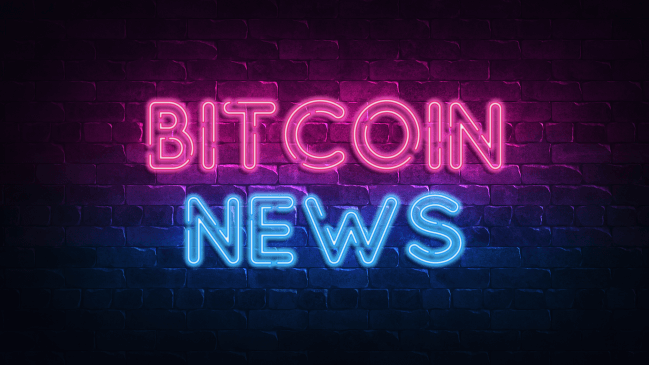 Possibly one of the biggest things to happen in the crypto world was its recognition by mainstream outlets. For a while, some thought they'd heard the last of bitcoin. But soon, fintech companies were including crypto-related services on their platforms. Now, it's pretty hard to find a nonconventional finance app that doesn't offer some kind of crypto exchange.

This integration came slowly but suddenly. Bitcoin traders were saying, "I told you so!" while those who'd previously had no interest in it were paying attention. One of the first examples of the mainstream embracing cryptocurrencies came at the cyber-hands of online payment magnate, Square. With Cash App, it's now as easy to trade in bitcoin with them as it is any physical currency. Consequently, it's really paying off: Square's recent quarterly revenue soared 367%.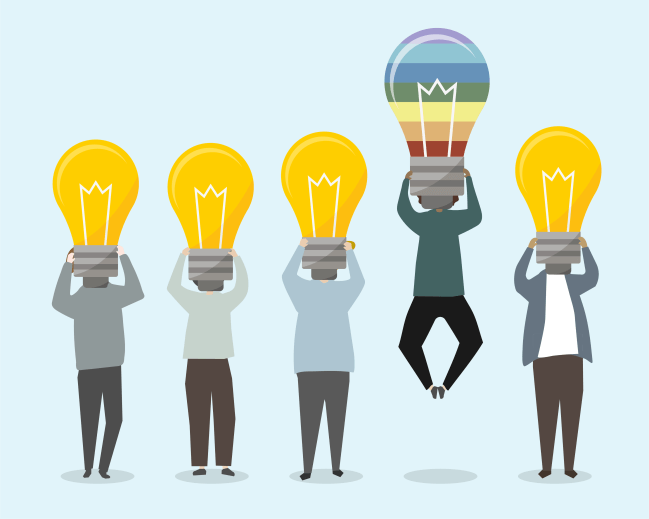 Although PayPal previously snubbed crypto ideology, it doesn't take a scientist to see why they're now changing their mind. In June 2020, it came out that PayPal was working towards allowing the direct purchase of cryptocurrency on their platform. While the team hasn't officially announced it, it would take a special kind of company to ignore Square's profits. After all, PayPal has an active user base of 325 million accounts. Comparatively, Square is at 24 million.
Info: Furthermore, according to Forbes, it's not long before we'll see traditional giants VISA and MasterCard along for the ride.
PayPal and Bitcoin: What Changed?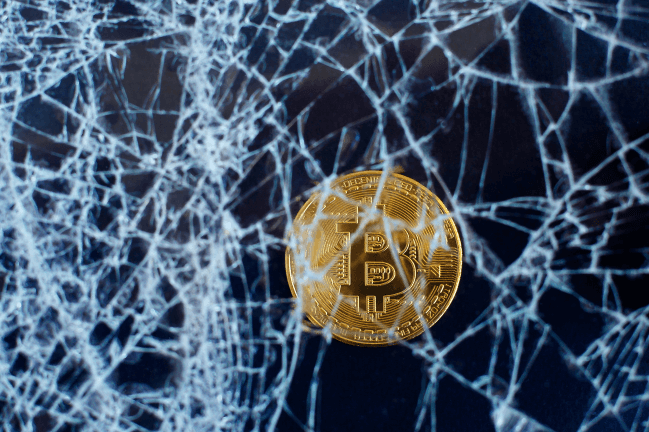 Although you've always been able to use PayPal to buy bitcoin via third parties, there's some bad blood there. Historically, PayPal hasn't welcomed cryptocurrencies with open arms. Its founding member and CEO, Bill Harris, even went so far as to call bitcoin the "greatest scam in history." Claiming cryptocurrencies swindled their investors, he argued against its value. As the old adage says, you have to see it to believe it. Guess he took that literally.
So, what's changed?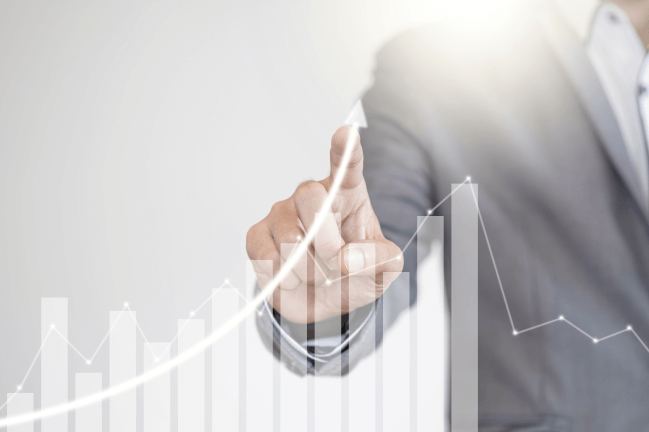 Well, Square made a huge profit. And, as far as businesses go, if there's a profit to be made, they want it to be into their pockets. If a relatively niche payment platform like Square could grow faster than others, such as Venmo, then just think of what bitcoin could mean for PayPal which everyone uses.
PayPal Makes the Crypto Leap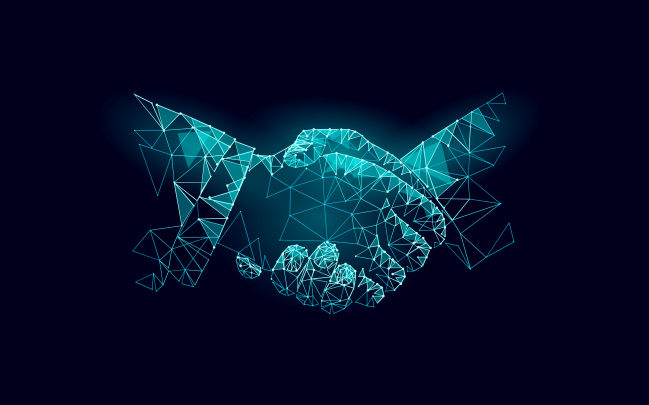 Harris aside, the PayPal and bitcoin relationship isn't exactly new. Relatively speaking, they've been involved for a while.
In 2014, PayPal announced partnerships with three bitcoin processors including the popular Coinbase. By 2018, people in the US could directly pay and withdraw the contents of their digital wallets into their PayPal account. That same year, it trialed its own blockchain-based incentive program for employees.
A Sign of What's to Come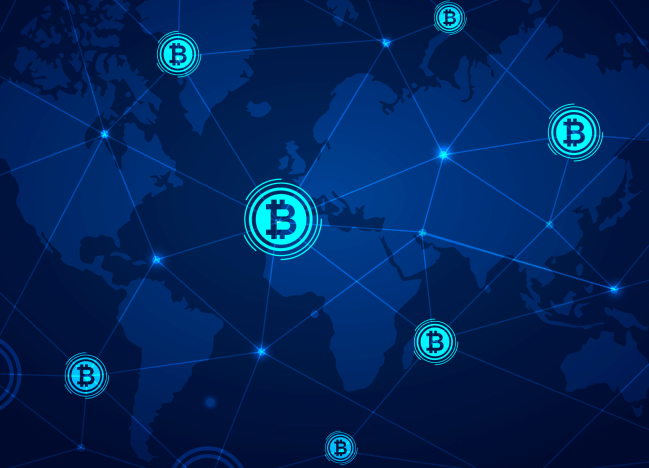 Ever since it came out that PayPal was moving towards supporting cryptocurrency, people had things to say. Although there are plenty of critics that see crypto moving into the mainstream as a bad thing, that isn't necessarily the case. More in-demand bitcoin prices will be an even hotter commodity and one to stand the test of time.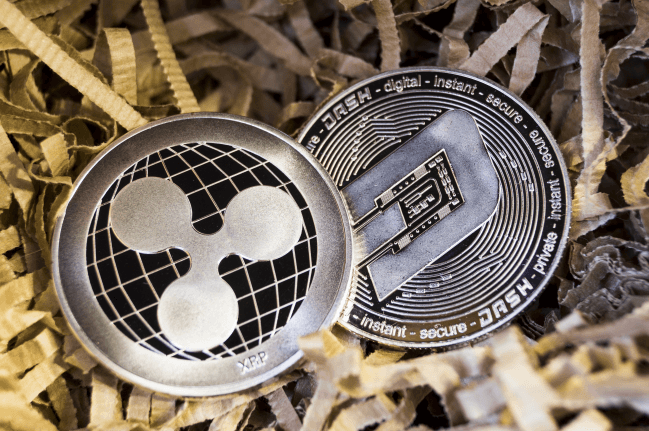 In fact, more payment platforms integrating cryptocurrency exchanges might shine a light on cross-border finance. Or, even, how society functions, financially, as a whole. Furthermore, more companies adopting bitcoin into their ranks creates more exposure for its current users. The same can be said for other cryptocurrencies such as Ripple or Dash.
Who knows where we'll be in a year, Bitcoin-wise, but we're pretty excited to see where it all goes.
Chapter 5:
So, you're ready to buy bitcoin for the first time and have your PayPal at the ready: What now?
Info: There are three main ways you can trade for cryptocurrency: peer-to-peer (P2P) marketplaces, P2P lending platforms, and crypto exchanges.
P2Ps connect sellers and buyers, allowing them to trade with one another. Many of these individuals use PayPal, some don't. With exchanges and chains, it's the opposite. People can buy and sell their bitcoin, but most don't let you use PayPal.
Let's take a better look.
Cryptocurrency Exchanges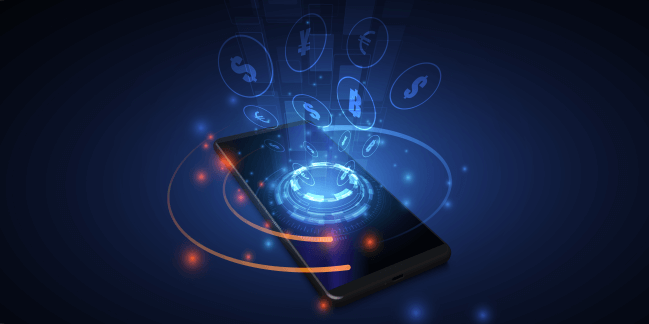 The best example of a cryptocurrency exchange is the now-defunct VirWox. With this method, users could exchange cyber currencies such as Second Life Linden Dollars into Bitcoin. Then, you could cash out your cryptocurrencies into USD via PayPal.
Peer-to-Peer Marketplace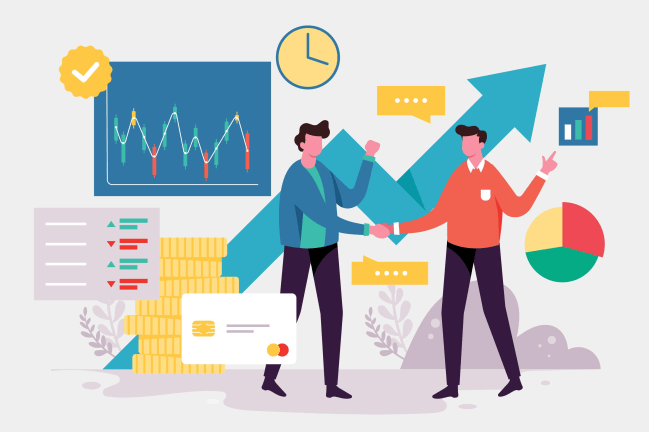 Peer-to-peer marketplaces bring buyers and sellers together to trade directly. While digital, the way in which this works is very much a primitive means of trading: One person sells a thing, another person buys the thing.
Info: On P2P marketplaces, sellers set their own rates and payment methods. Due to this, you can find plenty of people who accept PayPal. With platforms such as LocalBitcoins and Paxful, you can even filter your search to only show sellers who'll accept it.
Peer-to-Peer Lending Platforms

P2P lending platforms are for lenders and borrowers, rather than buyers. They're for people who need bitcoin in a hurry or would just prefer not to wait. Functioning not unlike a lending platform, this is a quick, easy way of getting bitcoin.
Unlike traditional lenders, however, you won't accrue interest.
Advice: That said, we'd only recommend this if you know you're good for repayment.
Chapter 6:
Recommended Bitcoin Wallets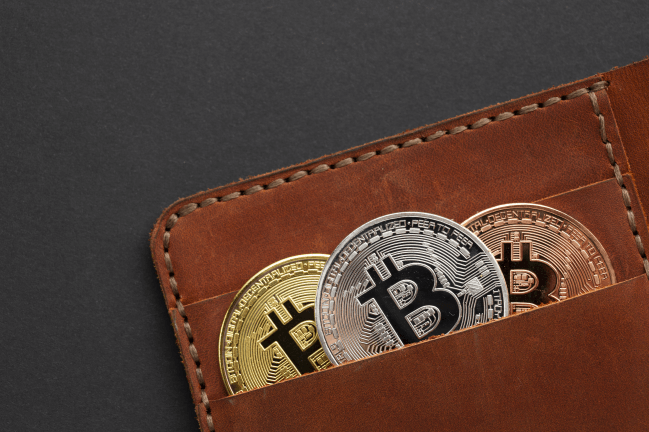 Once you buy your Bitcoin using Paypal, you're going to need somewhere to keep it. Although it's possible to keep it on the platform you got it, it's much safer to outsource and look into alternative wallets. Unfortunately, anything online is at risk of being hacked, and the last thing you want is for someone to take your bitcoin from you.
Trezor Model T
Trezor Model T
---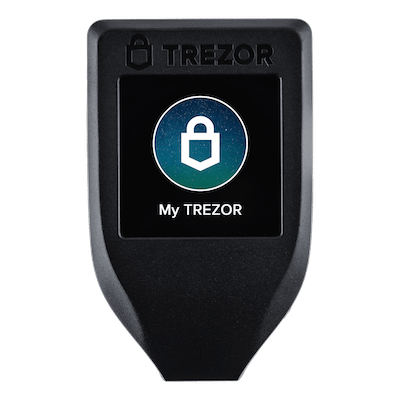 Trezor model T is one of the more luxurious hardware wallets on the market. It offers a full color touch screen and a magnetic docking station. It's also built by one of the oldest Bitcoin companies around: Satoshi Labs.
Ledger Nano X
Ledger Nano X
---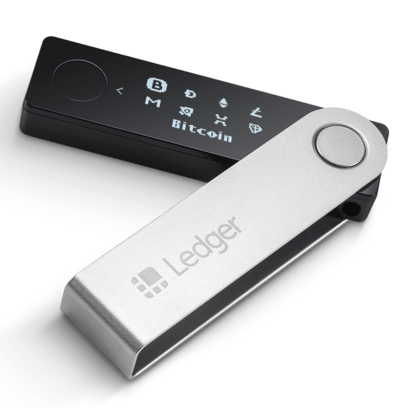 Ledger nano X offers one of the most secure bluetooth enabled hardware wallets on the market. It offers a few other creature comforts as well, such as their Ledger Live app for troubleshooting and sending and receiving coins easily - just be aware that using it means Ledger will know the contents of the wallet.
ColdCard
ColdCard Mk3
---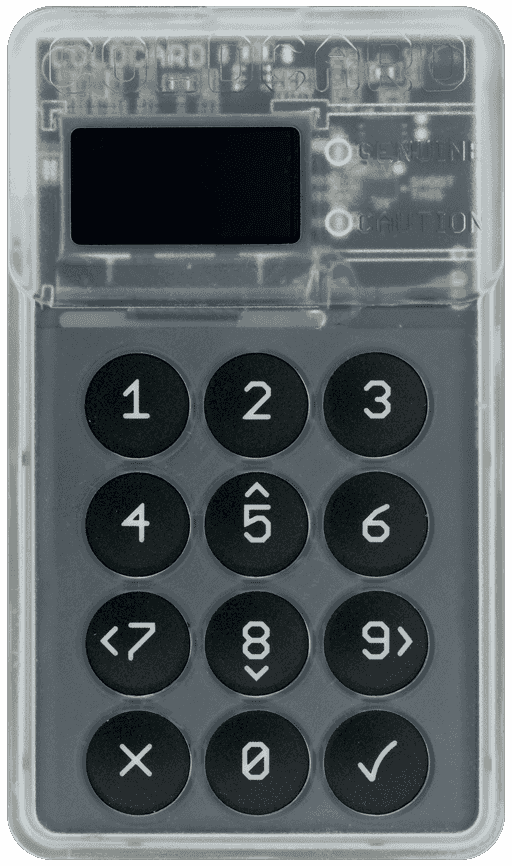 By far the most secure of the hardware wallets, this Bitcoin only hardware wallet has you covered with the most features of any on the market. It is an advanced wallet as there is no coldcard wallet software to pare it with, so understanding electrum and setting up your own node is important.
If you're looking for the utmost security for your bitcoin, hardware wallets are the best for cold storage. Often resembling USB sticks, these small but powerful electronic devices were built for the sole purpose of securing cryptocurrencies.
These hardware solutions are much safer than online alternatives as they need to be connected to your device to use.
Edge - Free software wallet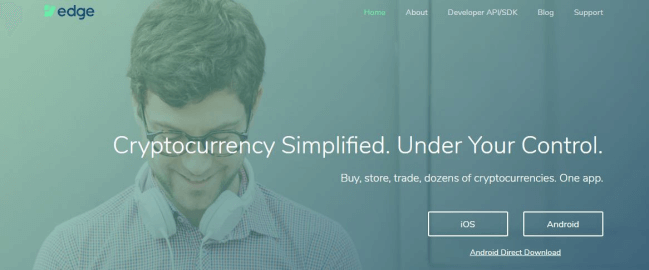 Edge is a handy mobile app available on both the Apple App Store and Google Play Store. Signing up, you get a secure account in which to keep your cryptocurrencies in one place. Another great thing about Edge is its reputation. Not only do its reviews say it's secure, but the login system is also so secure other companies have used it as an authentication system itself.
Conclusion
Soon, we might be living in a world where buying bitcoin via PayPal is as easy as ordering a pizza.
Until then, these reputable crypto exchanges are a great way to buy bitcoin for whatever you want to use it for.
FAQ
Can you buy Bitcoin with a credit card?
Yes, you can. But the whole process is not like simply visiting a website and buying goods. You need to go through a specialized platform that is called brokerage or exchange. Through this service, your fiat money will be exchanged for cryptocurrency, in this case for Bitcoin.
Can you buy Bitcoin with a debit card?
It is perfectly safe to buy Bitcoin with a debit card, as long as you're using a trusted exchange.
Can you buy Bitcoin with PayPal?
Not directly. You can use PayPal in conjunction with a trading platform such as Etoro or a peer-to-peer marketplace.
Does PayPal have a bitcoin wallet?
No. You can't fund your PayPal account using Bitcoin from within PayPal. However, using an exchange like Coinbase you can sell bitcoins to your PayPal account.